12 Outdoor Wedding Venue Styles We're Totally Obsessed With
If you're considering an open-air celebration, get familiar with these awesome outdoor wedding venue styles.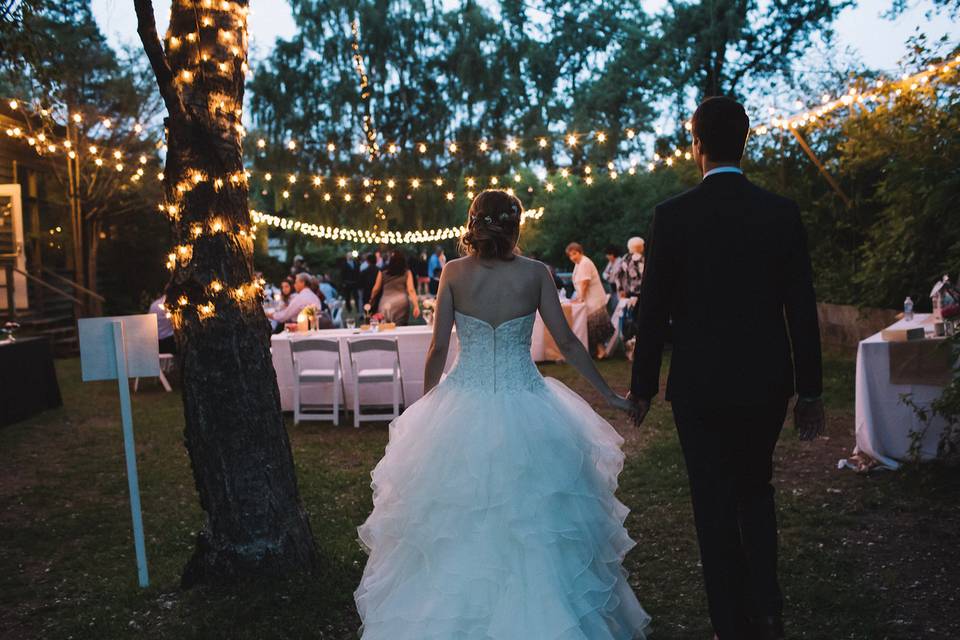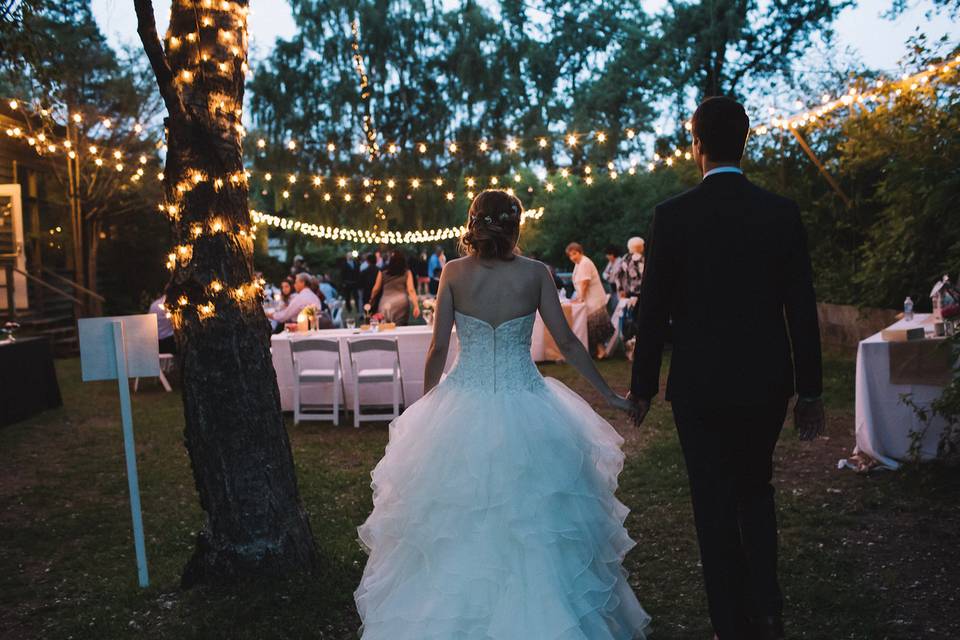 Who doesn't love a beautiful outdoor wedding? You're guaranteed drop-dead gorgeous surroundings and breathtaking views. You'll probably also be blessed with some built-in floral arrangements and you'll get ample space to turn the open-air location into the wedding venue of your dreams. We've created a rundown of the different types of outdoor wedding venues in Canada to help you find the perfect place for your celebration.
Here are the outdoor wedding venue styles we're totally obsessed with.
Garden
If your favourite part of weddings is the flowers, a garden wedding venue is the way to go. You get built-in beautiful arrangements at no extra cost and your decor is pretty much taken care of for you. This is the perfect style of venue for a wedding tent because it lets you really take advantage of your surroundings.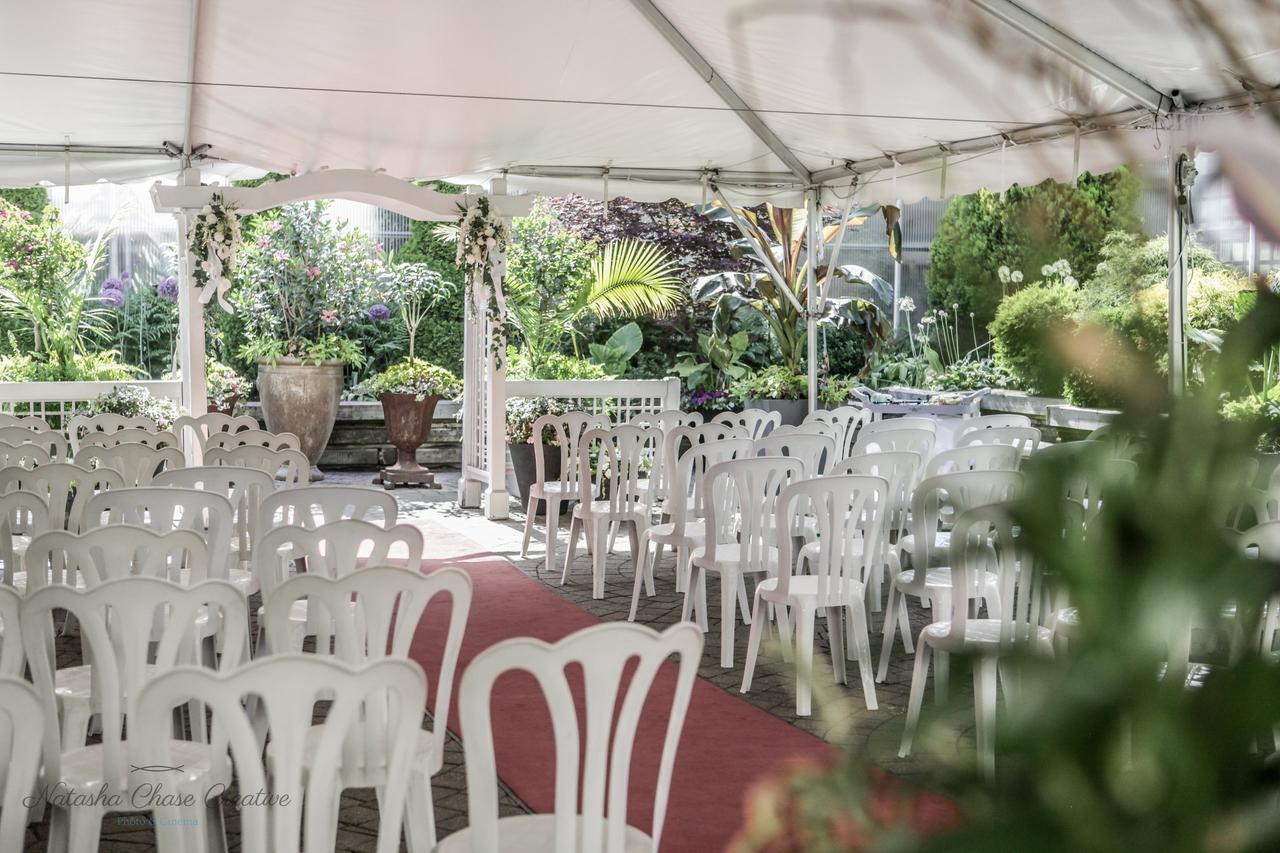 Forest
Want something a touch more woodsy and whimsical? Choose a forest as your outdoor wedding venue. You'll have to find a clearing or work your layout around the preexisting tall trees, shrubs, and flowers, but the effect is totally worth it. You can host your forest wedding at a nature reserve, a rural resort (like these spots in Muskoka and Whistler) or seek out a countryside venue with woodland views such as Le Belvedere in Wakefield, Quebec.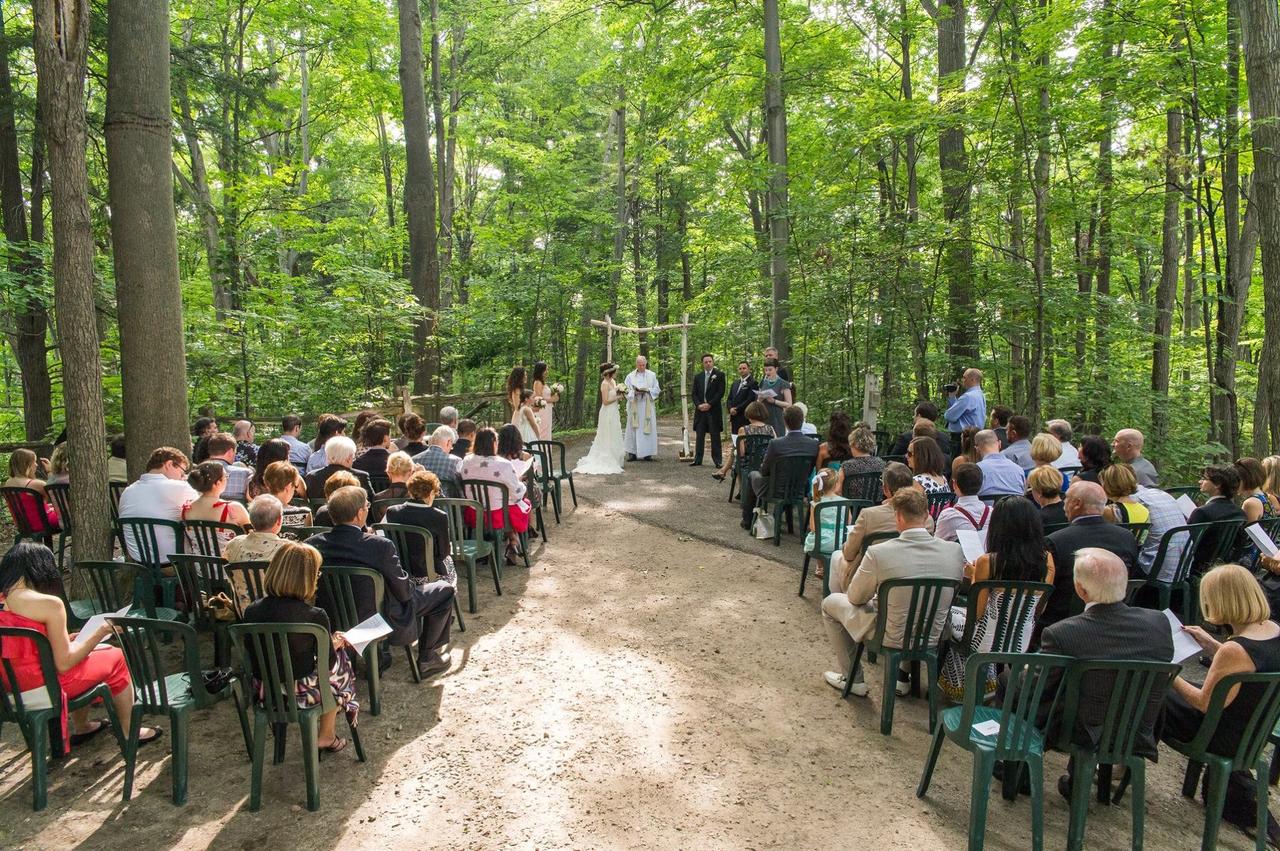 Farm
Farm venues have been popular for hosting weddings for a while now and we don't see that slowing down any time soon. There's plenty of space to set up country wedding ceremonies and receptions outside, and most venues offer indoor spaces like a barn or farmhouse for dining and dancing (or protection from the elements).
Golf and Country Clubs
Many couples fall in love with golf and country club wedding venues and it's easy to see why. These businesses specialize in serving customers in the warmer months making planning an outdoor wedding a little easier. Not to mention, they typically boast beautifully landscaped vistas (perfect for wedding photos), indoor and outdoor space options, and onsite catering, as well as, practical amenities like plenty of parking and washrooms.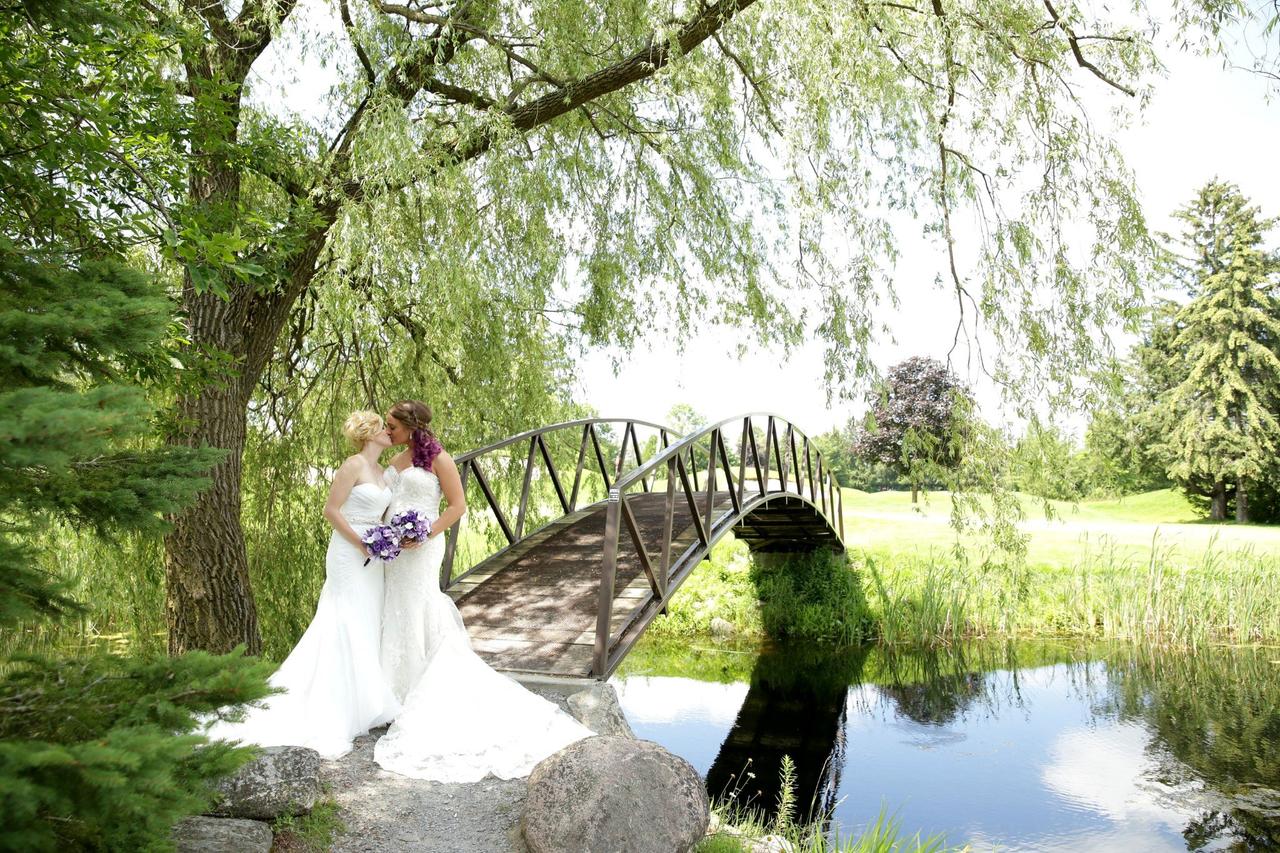 Backyard
A backyard is the perfect spot for a cool and casual celebration. You'll probably need to get your hands on some rental furniture and opt for a shorter guest list (unless, of course, you own a massive estate) but the end result can be really magical. As an added bonus, you'll get to skip the venue cost, which is usually the most expensive wedding investment of them all.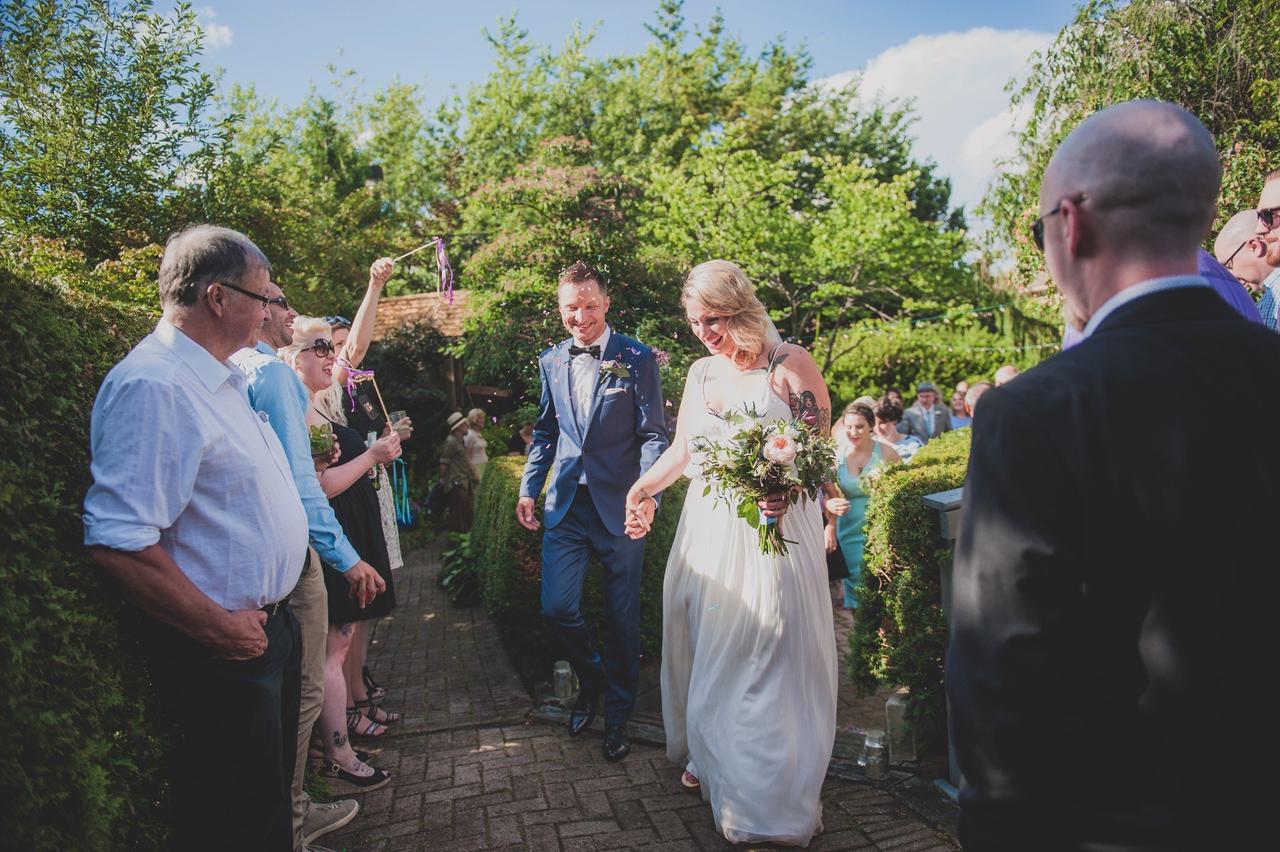 Estate Lawn
If you want an indoor-outdoor wedding venue, look for an estate home or country house with a sprawling lawn (like this one at The CAPE in Prince Edward County, Ontario) where you can set up an outdoor ceremony or marquee tent. Due to their size (these lawns are usually quite large), they offer endless potential and can really make all of your wedding dreams come to life.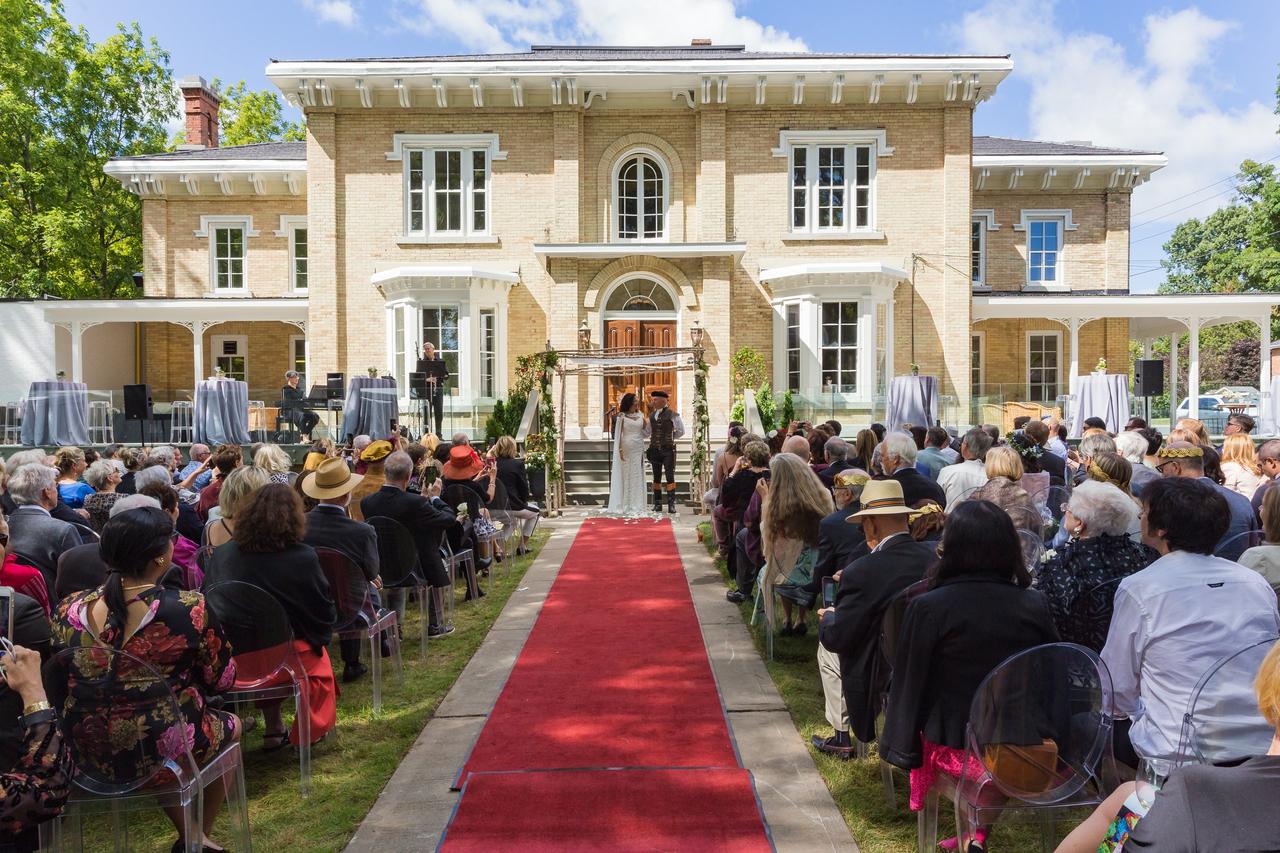 Winery
Canada is home to some wonderful wine regions including wedding-worthy spots in Kelowna, B.C., Ontario, and a couple of venues in several other provinces, too. Many wineries are set up for hosting outdoor weddings with ceremony setups, covered outdoor spaces and large tents nestled adjacent to rows of grapevines—the perfect wedding day backdrop for wine lovers. Tip: we've got some awesome winery wedding ideas to help you plan a stellar event.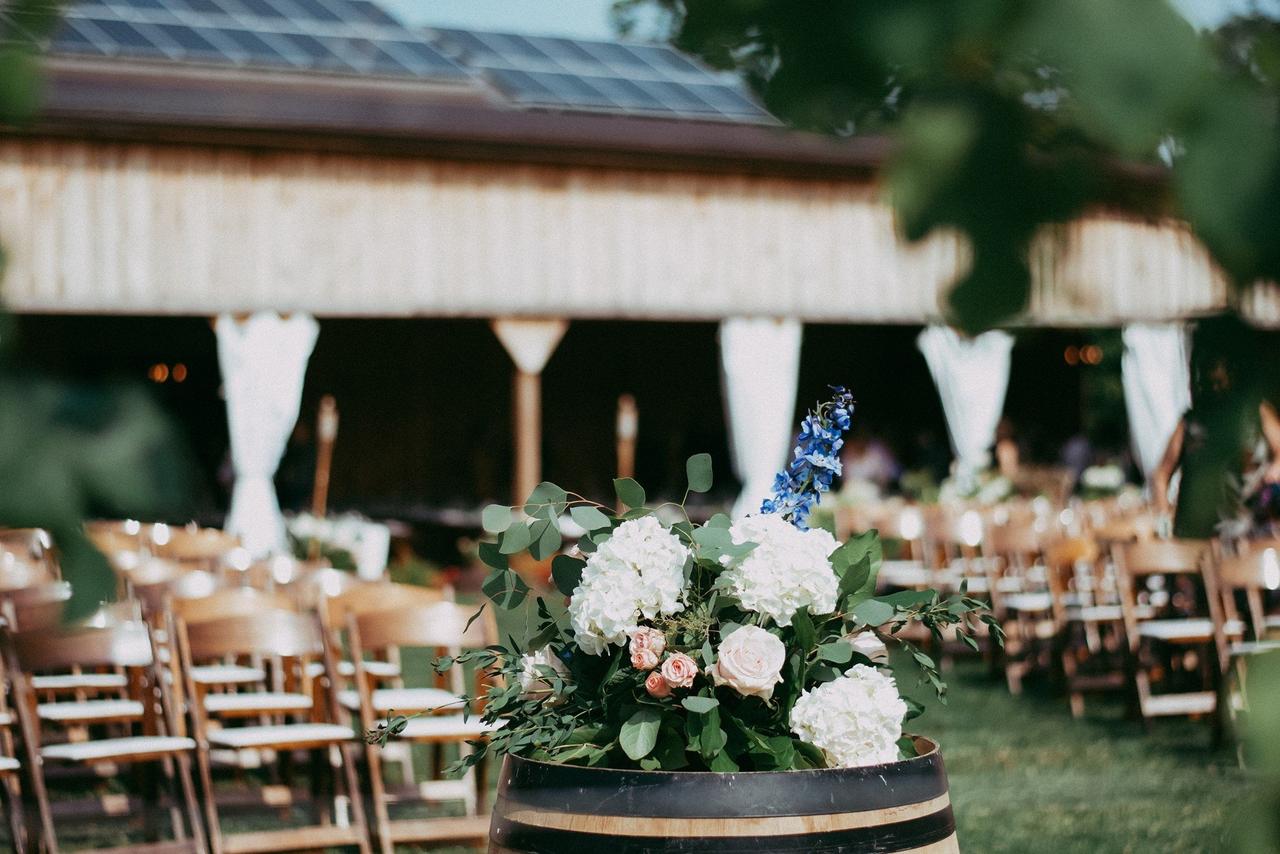 Mountain Resort
Head to a mountain wedding venue in Alberta or British Columbia for a breathtaking open-air wedding ceremony at any time of year. Whether you host your ceremony on a mountaintop in winter or in a meadow in the summer, you and your guests are sure to enjoy the fresh mountain air, resort facilities and spectacular views.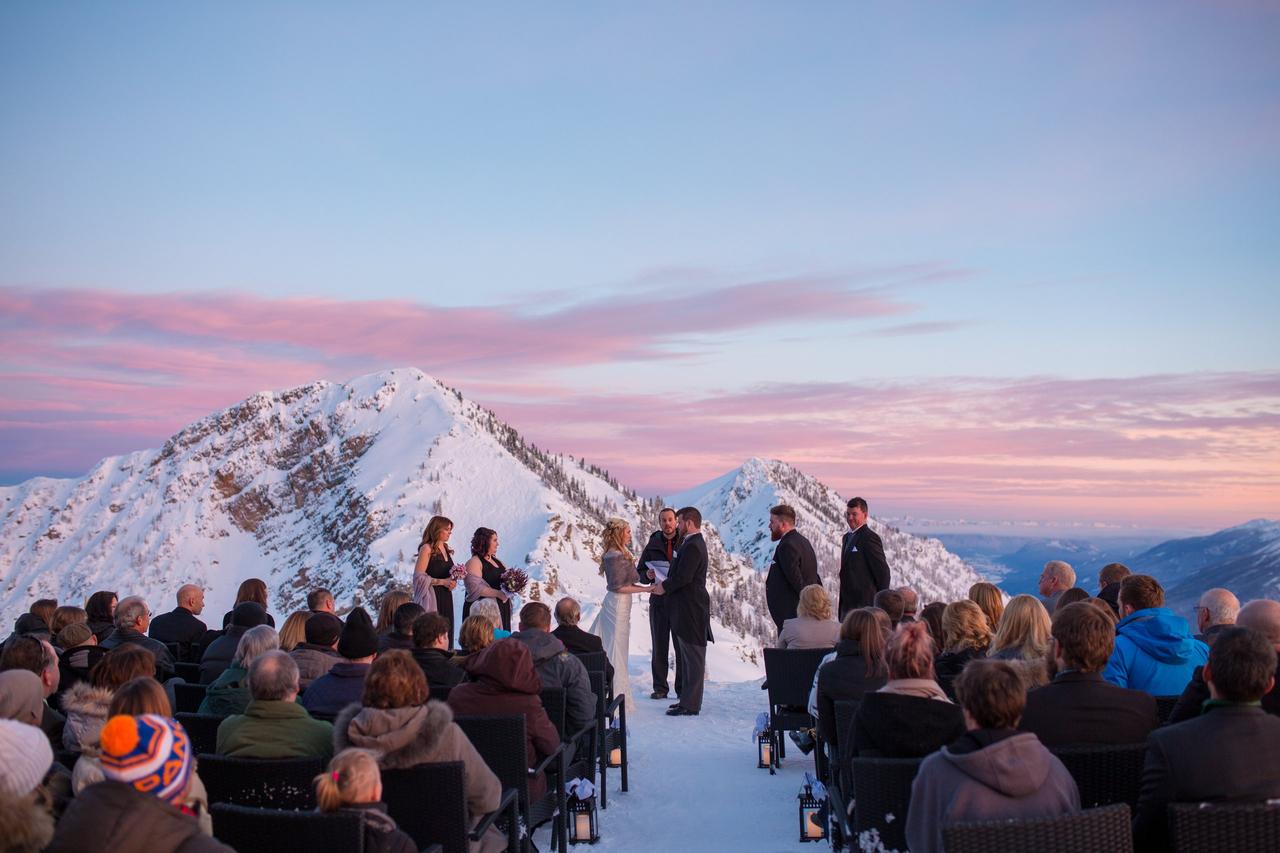 Patio
Prefer an outdoor wedding reception venue in the heart of downtown? Look for a hotel, brewery, industrial space or restaurant with a patio—preferably on a rooftop! You'll get an urban vibe with the city skyline as your backdrop. They'll also likely have a backup event space should the weather not cooperate.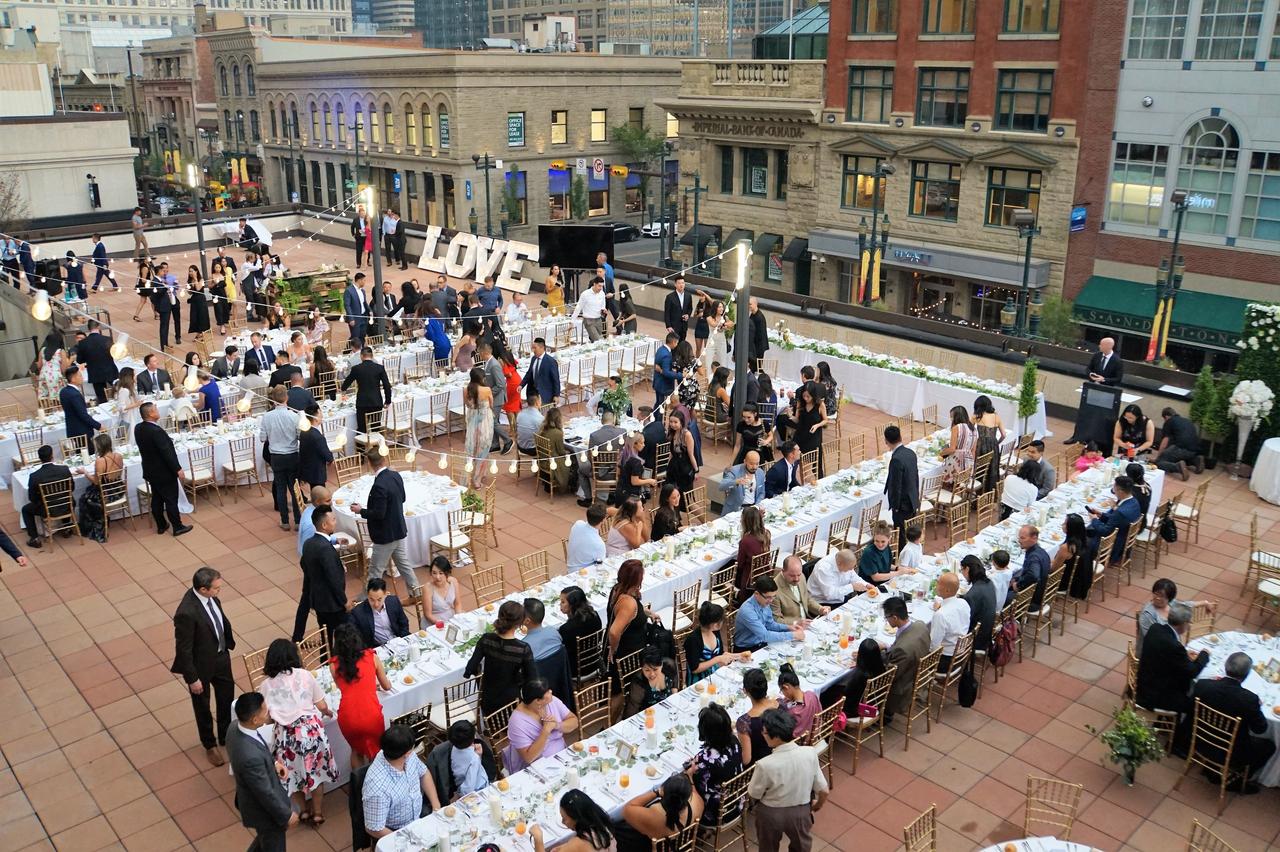 Park
Parks aren't just for picnics, baseball games and dog walks—they make for great outdoor wedding venues, too. Because they're public places, their rules and regulations need to be followed, which means you may have to skip the over-the-top decor and massive tent. Make sure you do some serious research and contact a city official before you start laying down any plans so that you know exactly what you're in for.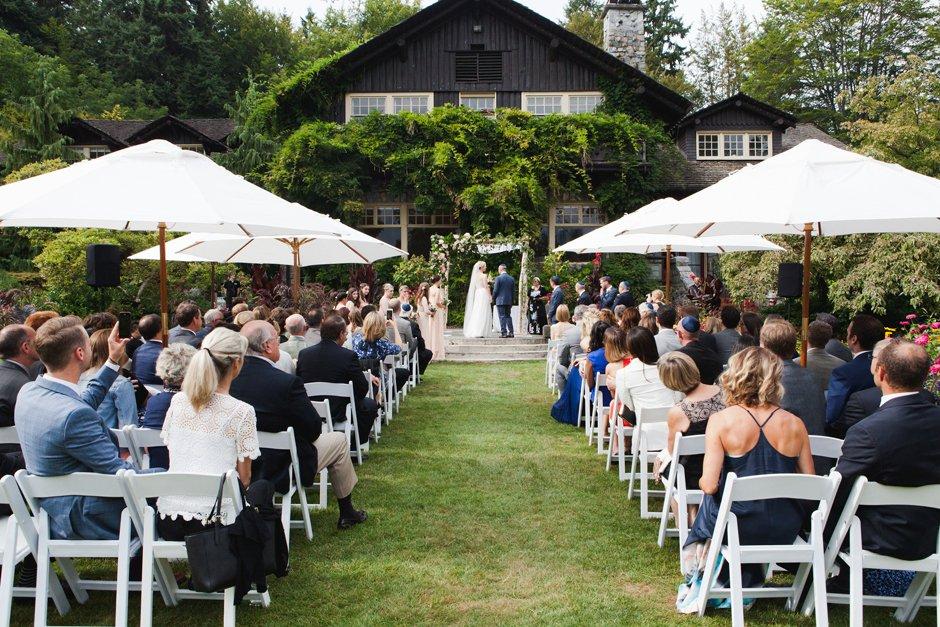 Beach
If you love the water more than anything, a beach wedding venue will be right up your alley. While Canadian beaches don't have the tropical flair of Bora Bora, they're no less beautiful. If you're super lucky, you'll be able to find a restaurant, hotel or an estate home with beachfront access so that you get the best of both worlds for your wedding. Either way, there's nothing quite like saying your 'I dos' with the sand between your toes, so we say go for it.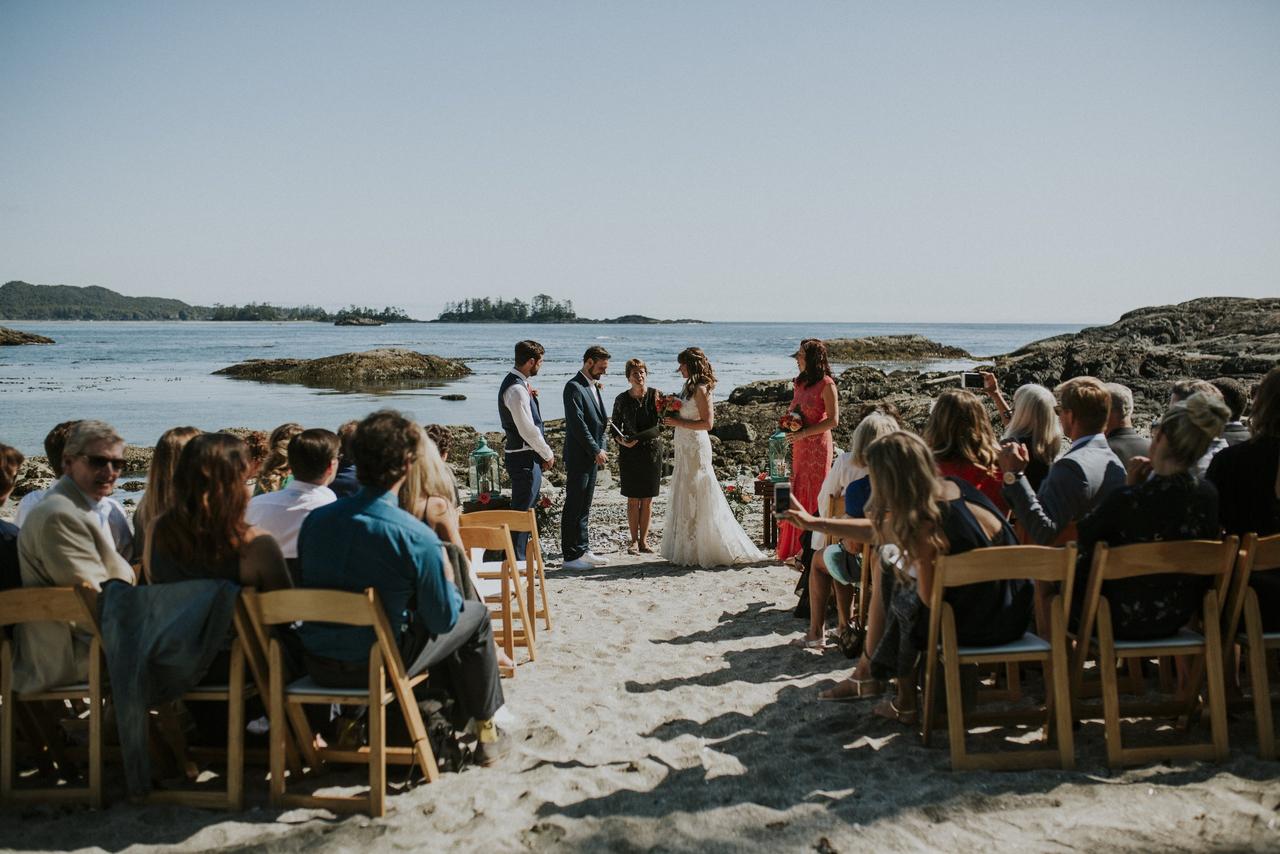 Boat
Like the idea of a waterfront venue, but are looking for something totally different? Say your vows on the bough of a boat. It's definitely far from a traditional option and is guaranteed to make your celebration memorable for everyone aboard. When chartering a yacht, there will definitely be size restraints, so you'll want to plan your guest list accordingly. P.S. we've rounded up beautiful boat wedding venues in Toronto and Vancouver to help you with your search.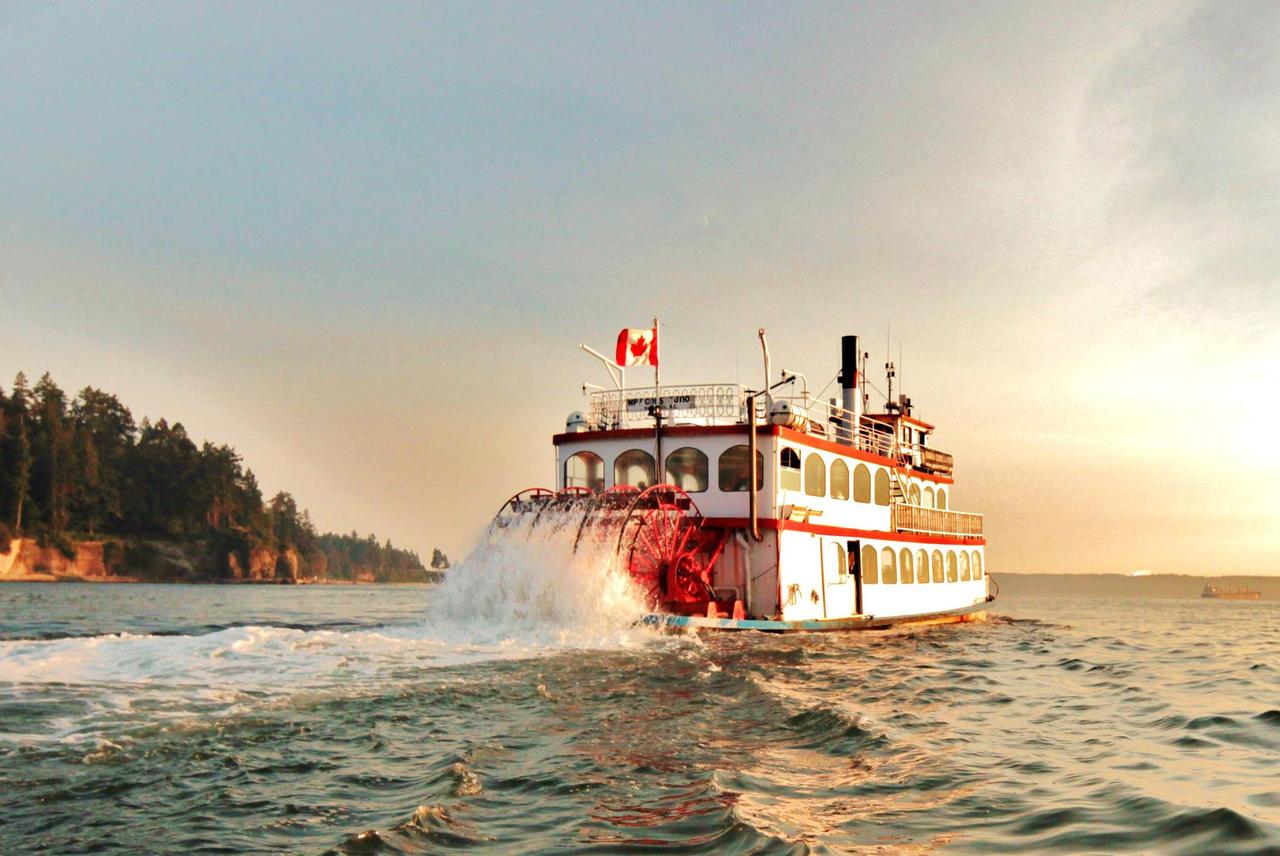 Find your outdoor wedding venue on WeddingWire »