The 7 Wedding Tent Styles You Need to Know
Planning on heading into the great outdoors for your big day? Here are the wedding tent styles you need to know for your marquee celebration.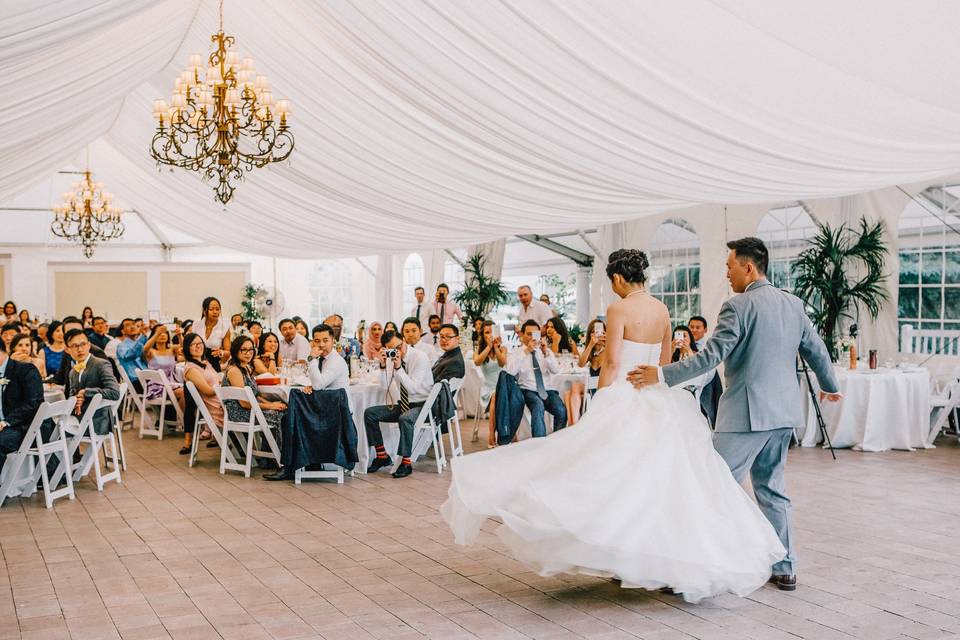 Outdoor wedding venues are super popular in the summer months, and for good reason! They allow you to embrace those sweet sunny rays and hot temps, which are only here for one short season (unless Canada is blessed with a super nice spring and/or fall). A wedding tent rental is the one essential thing you'll need if you're heading into the great outdoors for your celebration. We've created this guide to the essential styles to help you pick the right one for you.
Here are the essential wedding tent styles you need to know.
Frame tent
The frame tent is arguably the most popular wedding tent style out there. Its canopy is held up by - you guessed it! - a metal frame, meaning it can be set up on any terrain. Hands down, one of the best things about frame tents is that they don't have any center poles, meaning you don't have to decorate around any pesky framework and can create the wedding reception seating arrangement of your dreams without any obstructions.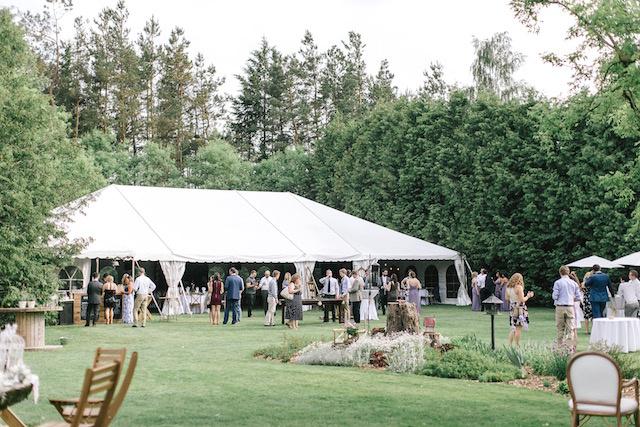 Pole tent
Pole tents are also super popular in the world of outdoor weddings. Because they're held up by poles (instead of a frame) you'll have to create your floor plan around those. But that doesn't mean they don't have their perks! The poles can actually really take your wedding decor design to the next level - they create a peaked ceiling effect that looks super elegant and can be used to hang fairy lights, garlands and other bits and bobs. P.S. a pole tent needs guy-wires to be staked into the ground, so you'll need to choose a location that works for that!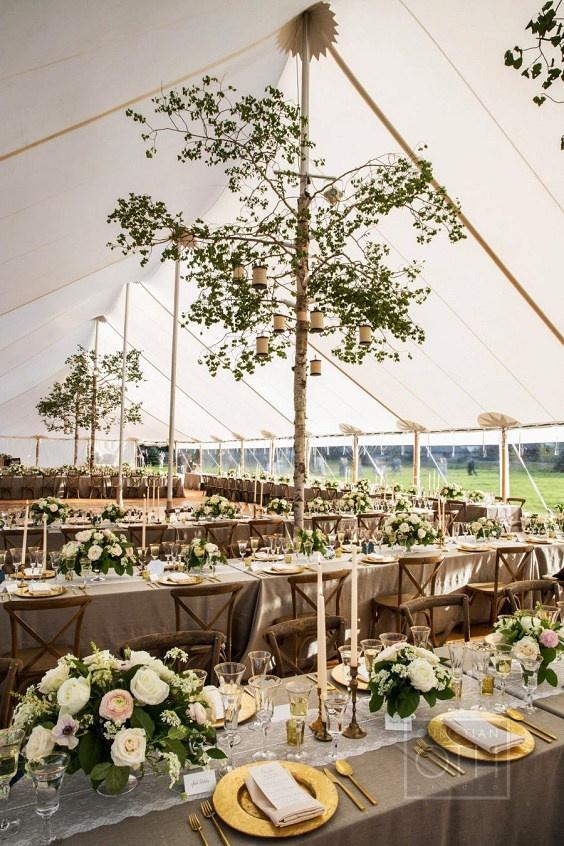 Marquee tent
The marquee tent is like the beautiful baby child of the pole tent and the frame tent. It takes the framework of the latter to create a peaked ceiling without needing a center pole. Like a frame tent, it can be set up on any terrain, so you don't have to be too choosy when it comes to your wedding venue. Basically, it's a great hybrid option if you can't decide which one you like best.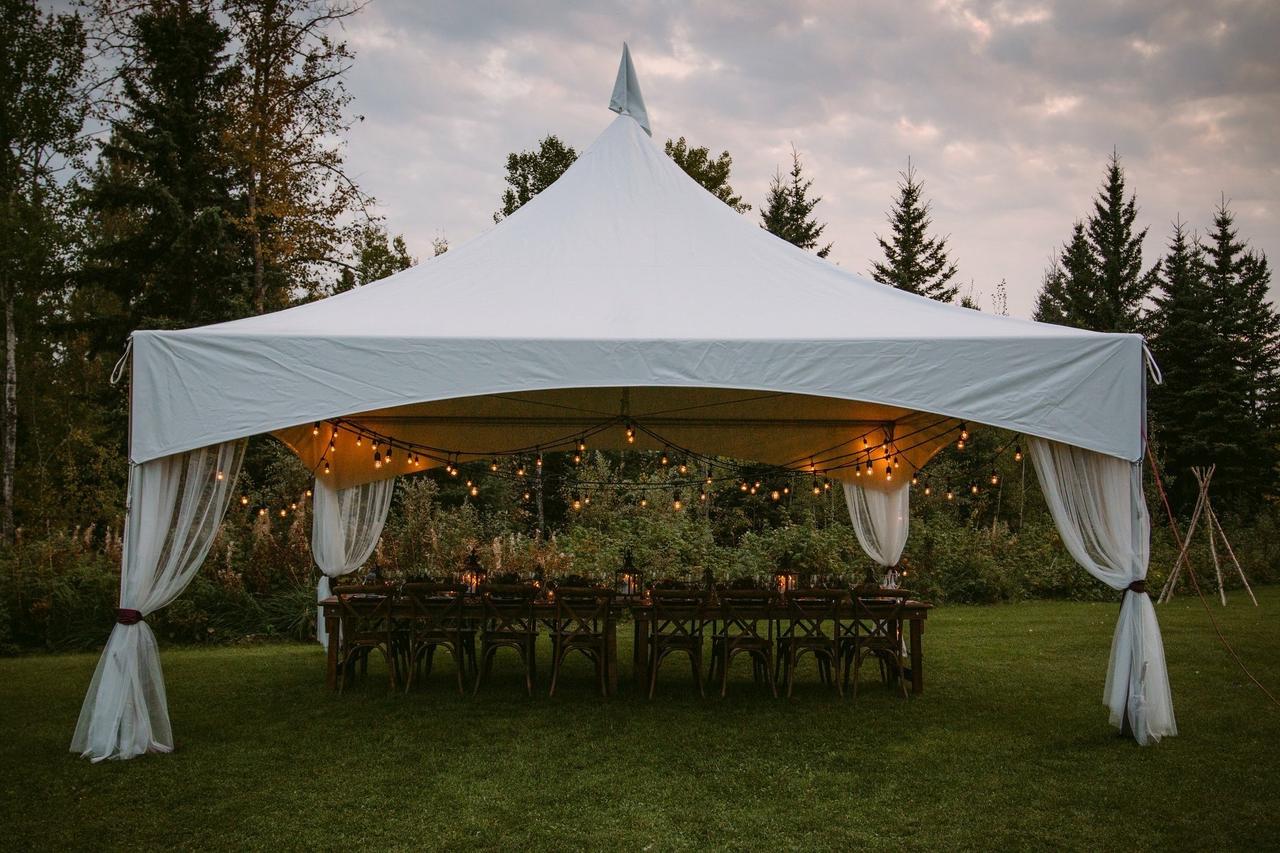 Stretch tent
One of the newer styles of wedding tent rentals available, the stretch tent is the most versatile option. The poles can be configured in a number of different ways making it possible to set up in unusual places like on decks, in the forest or on a rooftop. The stretch fabric creates sleek lines and is available in a variety of colours that can be configured to take on a modern look or a more rustic wedding vibe.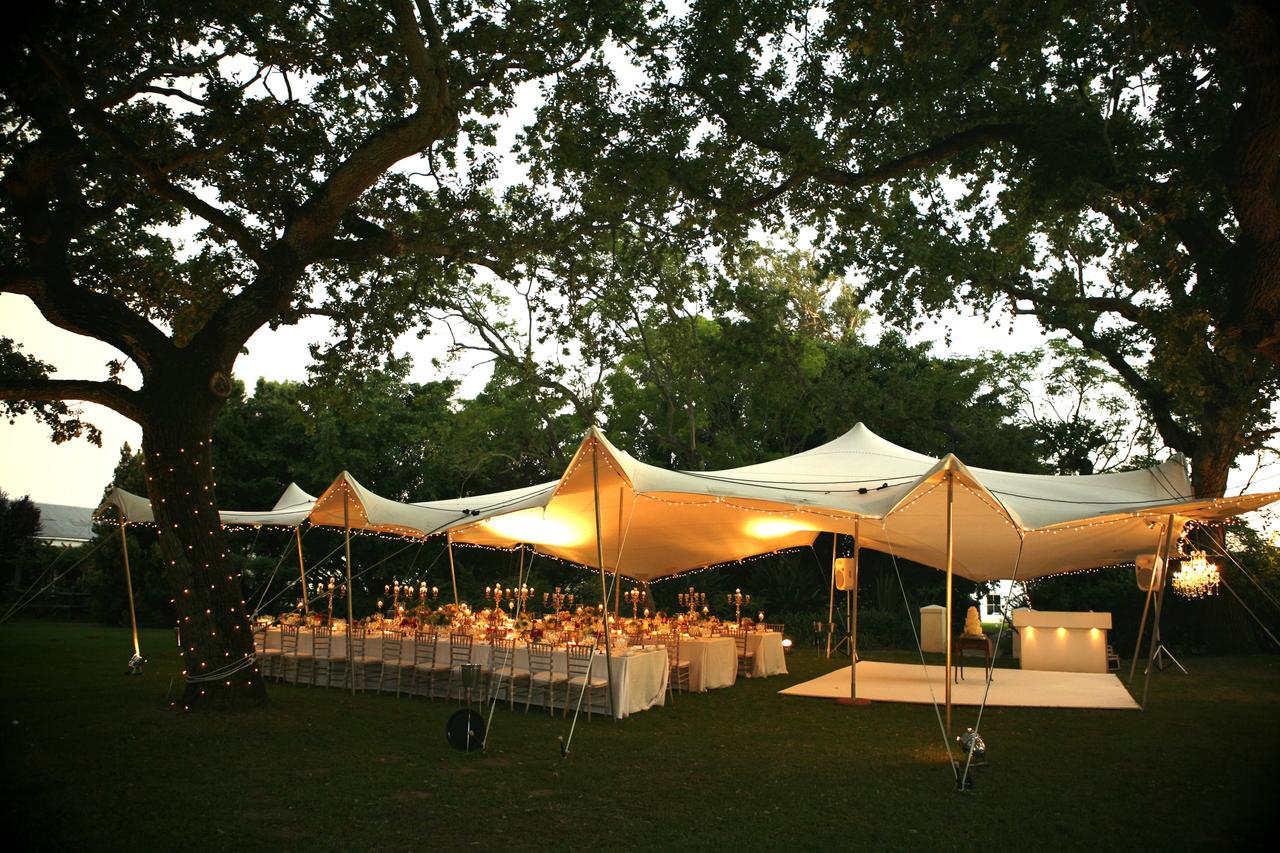 Sailcloth tent
If you're on the hunt for a tent wedding style with a more natural look, this is the best option for you. It uses wooden poles as its base and a sailcloth canopy. The fabric is much lighter than a vinyl cover (which is typically used), allowing more light in and out of the tent. Keep in mind that, because it's a pole tent at its core, you'll need to find a place to stake it firmly into the ground.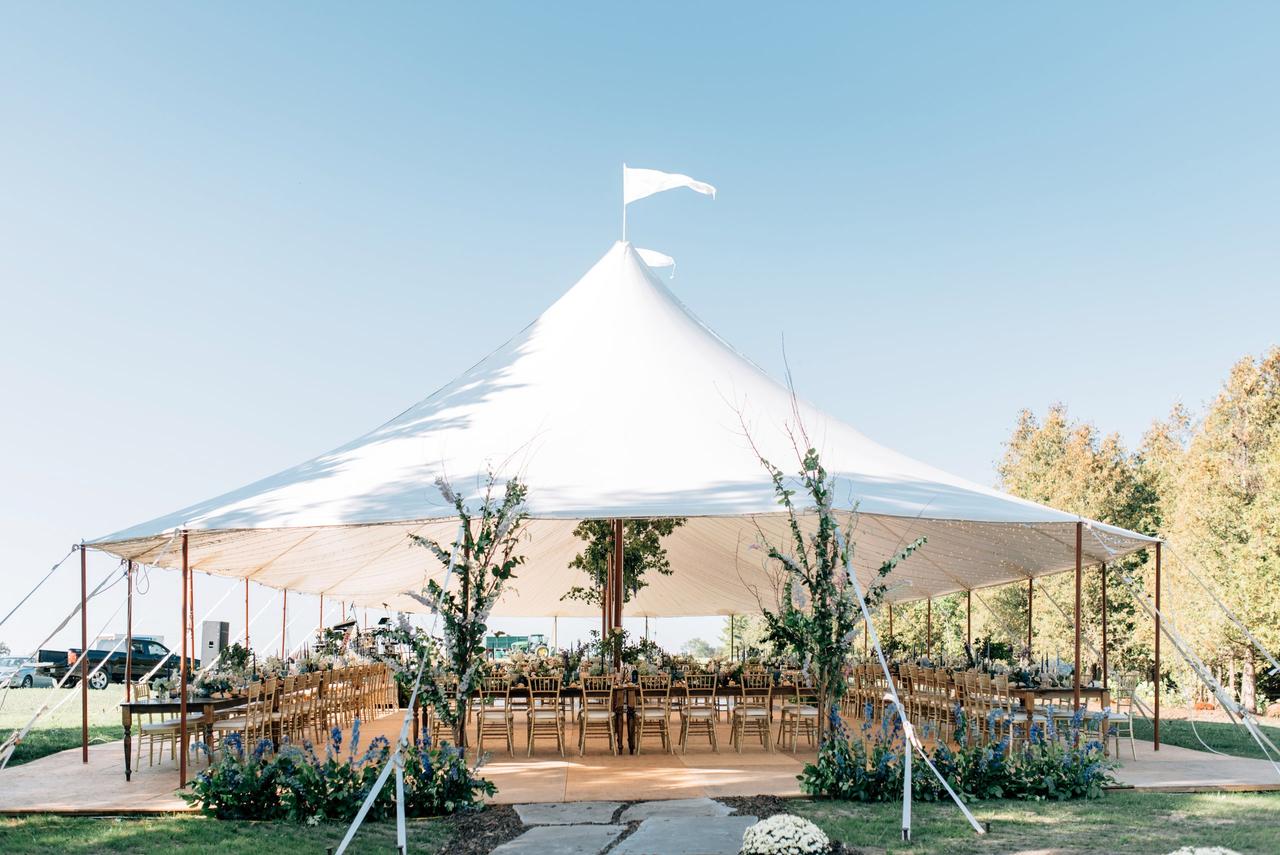 Transparent tent
Embracing the transparent wedding decor trend? Well, this wedding tent style will be right up your alley. It uses a frame tent base and is covered by a transparent canopy, making it feel like your outdoors, even under its cover.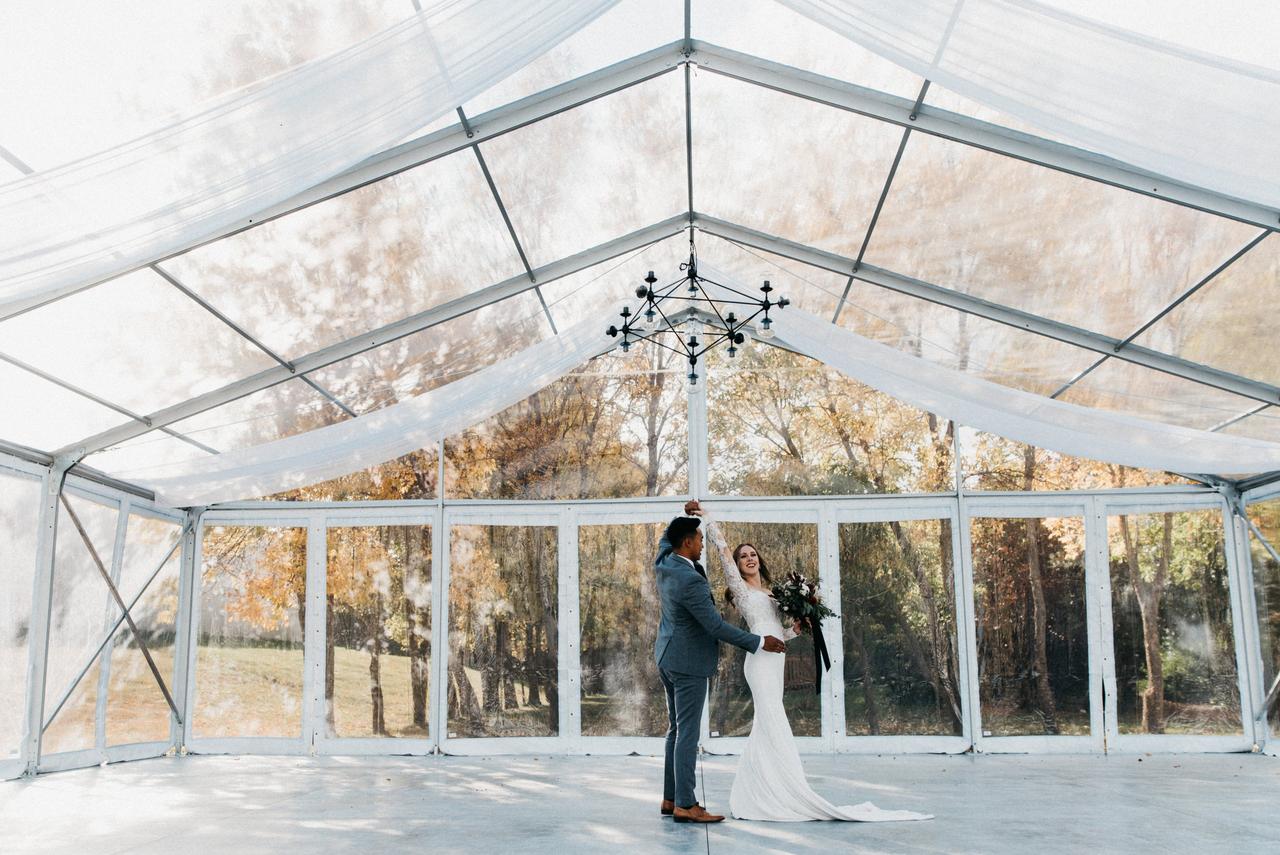 Yurt
For those who want something totally different, a yurt is the way to go. They are circular tents that have lattice walls, wood ribbed roofs, and a fabric cover. Keep in mind that they're typically quite small, so they're best suited for intimate weddings. They also make for great wedding lounges, bridal suites and overnight accommodations.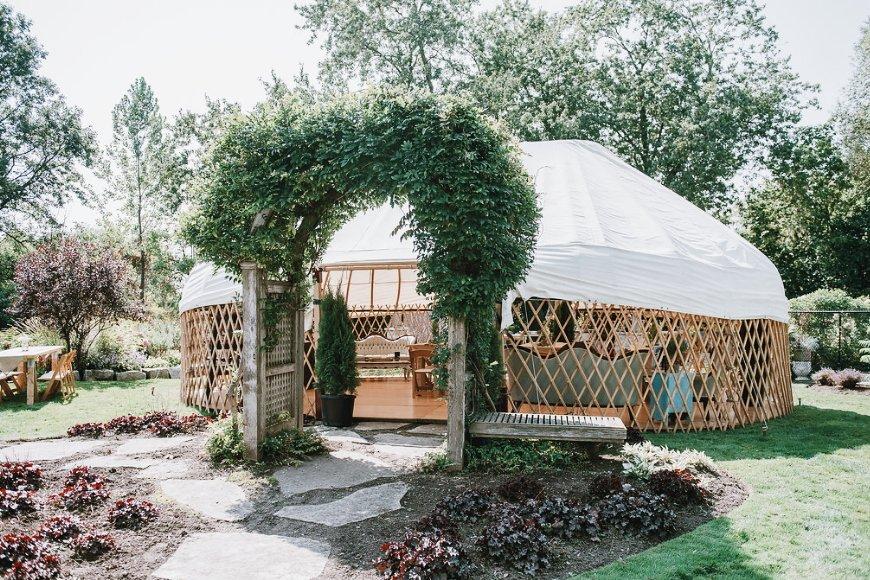 Find wedding tent rentals on WeddingWire »