9 Popular Wedding Reception Seating Arrangements
Ready to seat your guests for a memorable celebration? From a casual cocktail reception to a family-style feast, we've got all the best wedding reception seating arrangements.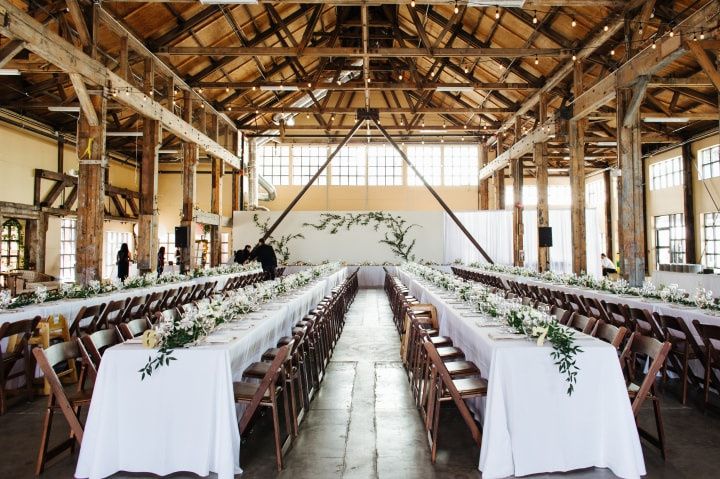 Once you've chosen your reception venue and determined your approximate guest count, the next step will be deciding on a seating style. From seating all of your guests to considering your catering style, you'll want to choose a wedding reception seating arrangement that creates the perfect ambience. Whether you're planning a casual cocktail reception or a family-style feast, you've got options. Browse through these nine popular seating styles and then use our handy table planner tool to put the right tables in the right spots for a memorable dining experience.
Here are the most popular wedding reception seating arrangements.
Round Tables
This classic choice is the easiest to plan and ideal for large ballrooms and banquet halls. Typically you can seat 8 guests per table, although you can do intimate tables of 4 to 6 or larger tables of 10.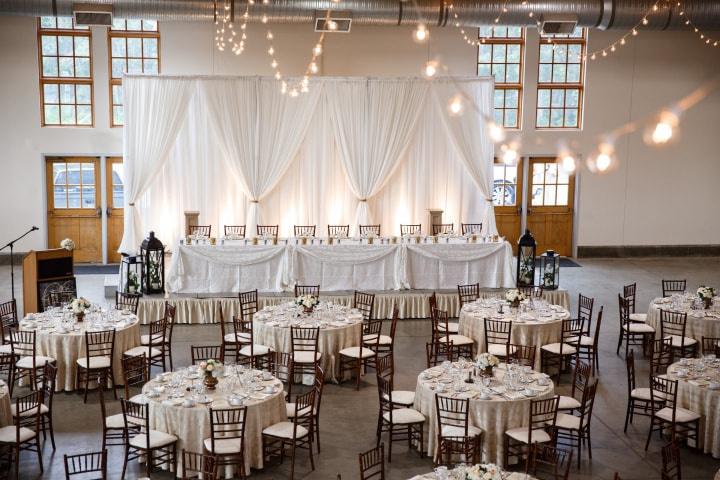 Family Style
Looking for a wedding reception seating arrangement that has a large number of guests together at one table? Then go with family-style seating with guests seated at long tables. This option is great if you have a more informal catering style.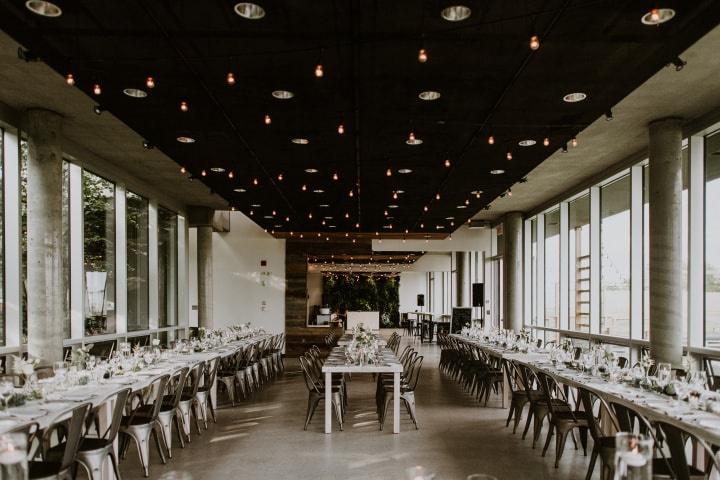 Mix 'n Match
Can't decide between round or family-style seating? Opt for both instead! The mix and match style is visually interesting, offers flexibility for assigning seats and is ideal for a larger guest count.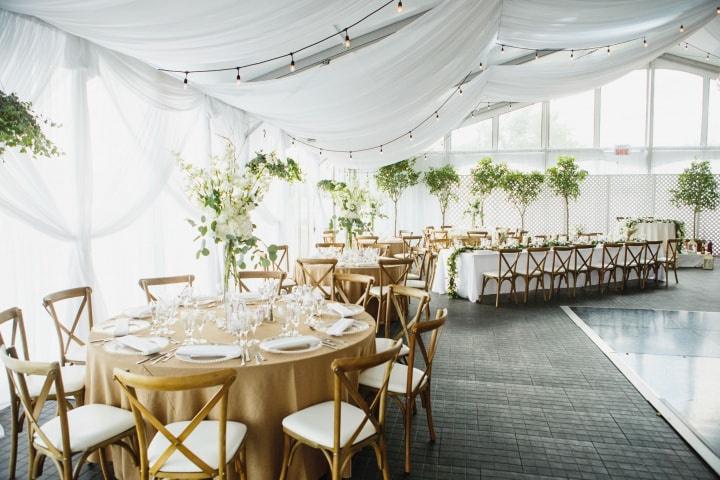 Serpentine
You've probably seen curved tables used for a buffet, but they can also be stylishly configured to weave their way through a forest, garden or winery.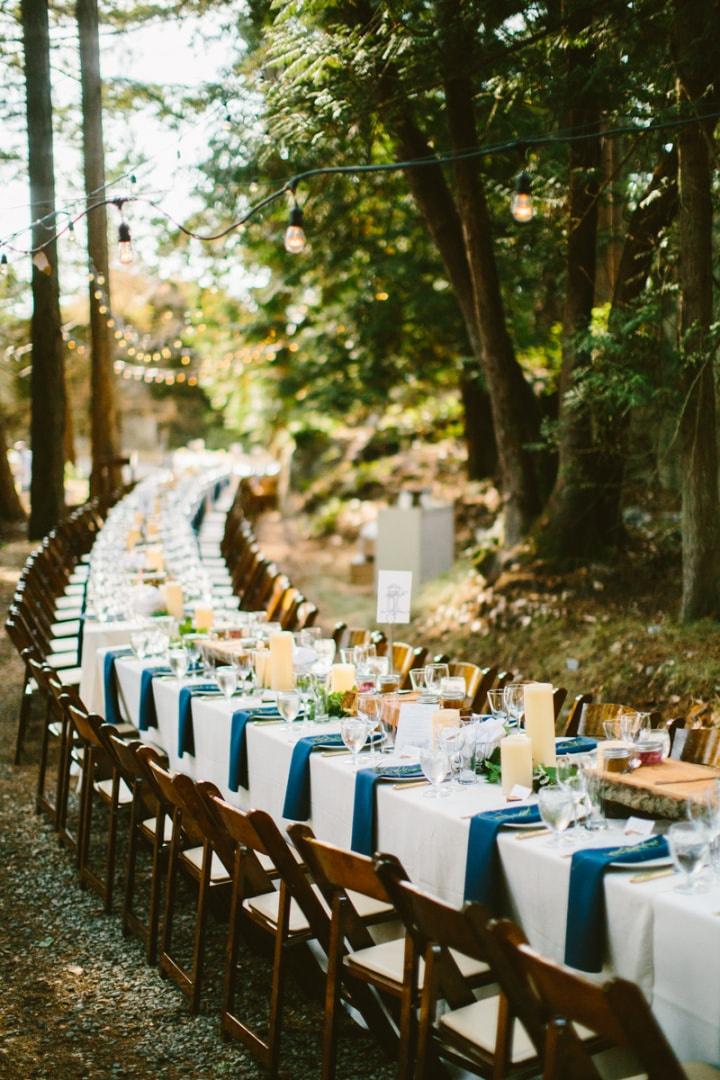 Rectangular
Make a large reception or outdoor wedding feel more intimate with rectangular tables that seat anywhere from 4 to 10 guests.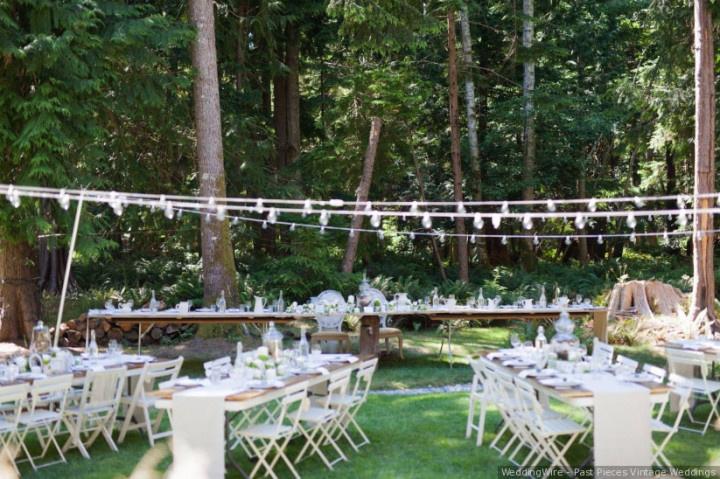 Square
Similar to round wedding reception seating arrangements, square tables offer guests plenty of arm room, as well as, more space for bigger wedding centerpieces.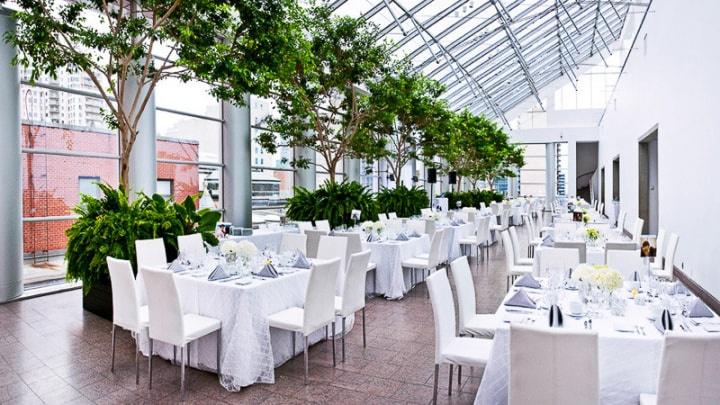 Lounge Seating
If you're opting for a relaxed vibe without a formal sit down dinner, wedding lounge seating lets guests mix and mingle all night long.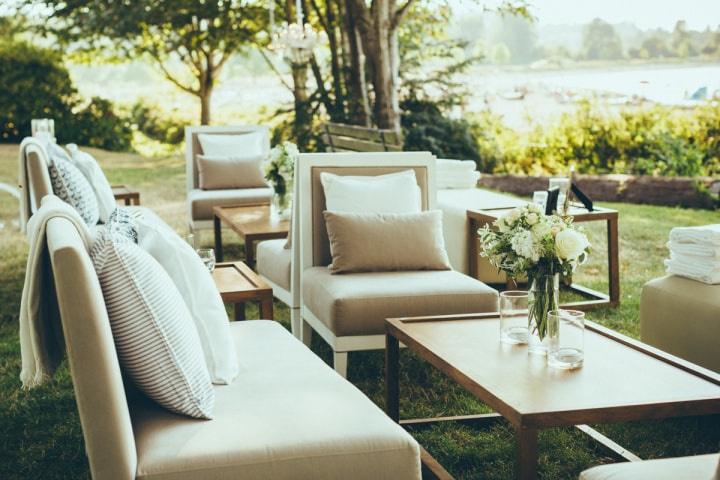 Bar Tables
For a cocktail reception, some venues and guest counts lend themselves more to bar tables and stools than lounge furniture, as they are more compact.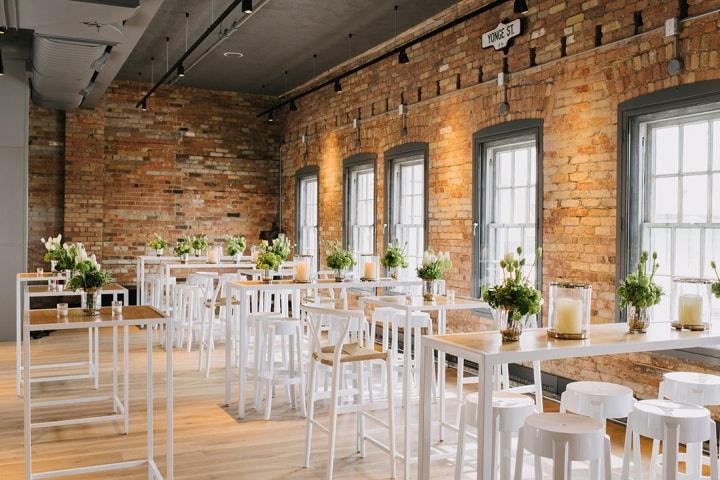 U-Shaped
This modern wedding reception seating arrangement is great for indoor and outdoor events. Just have the head table connect the two parallel tables to create this fun and unique seating style.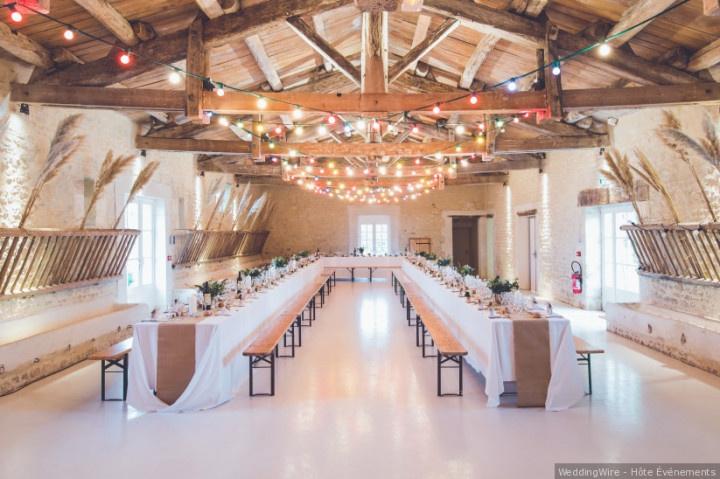 Find more inspiration for wedding reception seating arrangements in our Real Wedding galleries »