Wedding Catering Serving Style Glossary
Can't decide what type of catering to go with? We've compiled a list of the most popular wedding catering styles to help you out.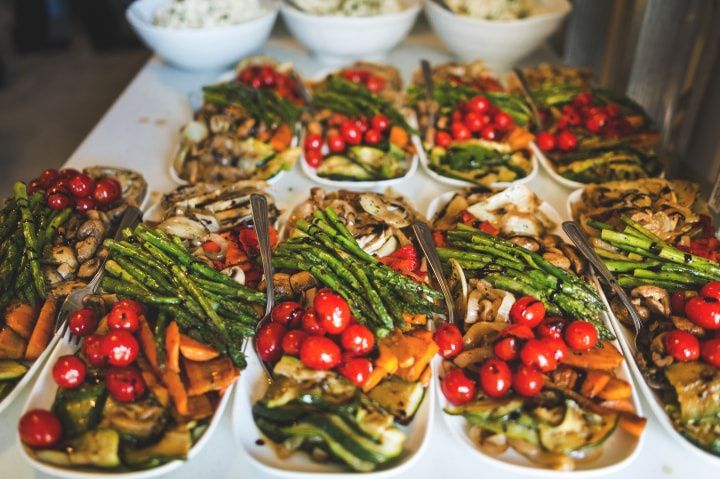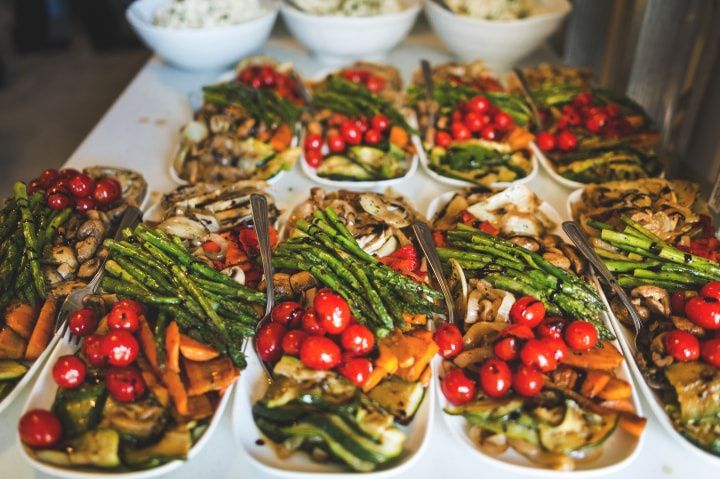 Once you've chosen your wedding caterer, you'll want to decide on what type of catering to go with. From traditional plated dinners and family-style catering to casual cocktail hours and food stations, you've got a few options at your disposal. Remember, the wedding catering style that you choose will influence both the cost and flow of your wedding reception, so pick wisely.
Here are the most popular wedding catering styles.
Plated Dinner
Plated dinners are the most formal and traditional option. Guests will order their meals when they RSVP or once they are seated at your reception. A server will then bring each guest their dishes in courses (there are usually three or four). This option removes the chaos of swapping plates or lining up for food but will leave you with the biggest bill of all the wedding catering styles. When it comes to meal choices, the world is your oyster. Remember: you'll definitely want to have at least two options for your guests: one for the meat-eaters and one for the vegetarians/vegans.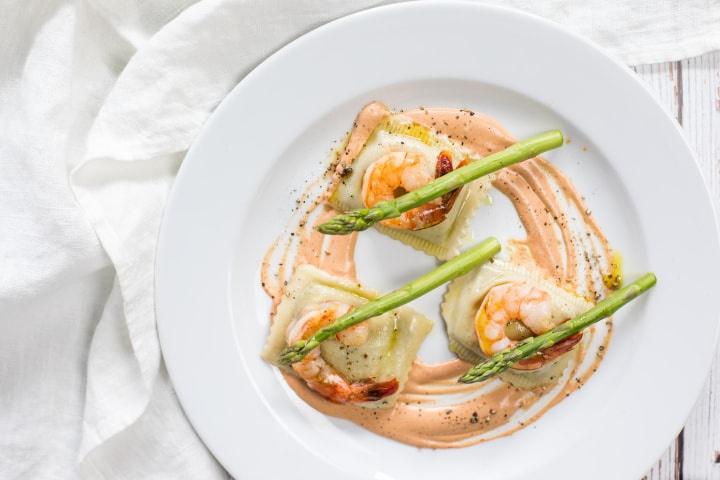 Buffet
Buffets give your guests a chance to construct the meal they want to eat. It's definitely a more casual option but won't leave you with a ton of food waste. Choose dishes that can easily and quickly be served onto plates. Salmon fillets, pasta dishes and salads are tried and true buffet options.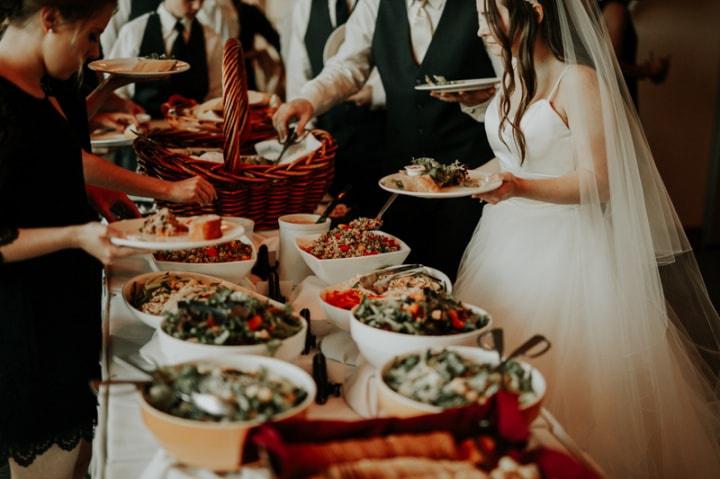 Food Stations
Food stations are another DIY option that allows your guests to create their meals. Various food sites will be set up around your reception hall where your guests can pick up designated types of food. This opens you up to a world of choice. With everything from sushi to crepes available, the wedding reception food station ideas are virtually endless. If you want to stick to a designated cuisine, that's cool, too. You can have stations for appetizers, meats, bread, salads, desserts and/or anything else that strikes your fancy.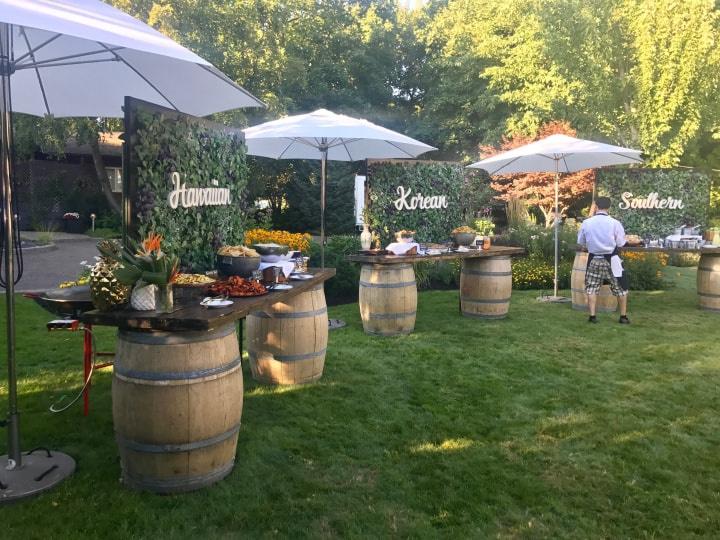 Family-Style
Family-style catering involves larger dishes that guests serve themselves from and pass along. This can easily get chaotic, so if you're looking into this wedding catering style make sure you don't have large table groups. It's ideal for more casual affairs, so if you're hosting a swanky reception you may want to consider the plated meal. Salads, pasta dishes and skewers are some of the more popular family-style dishes.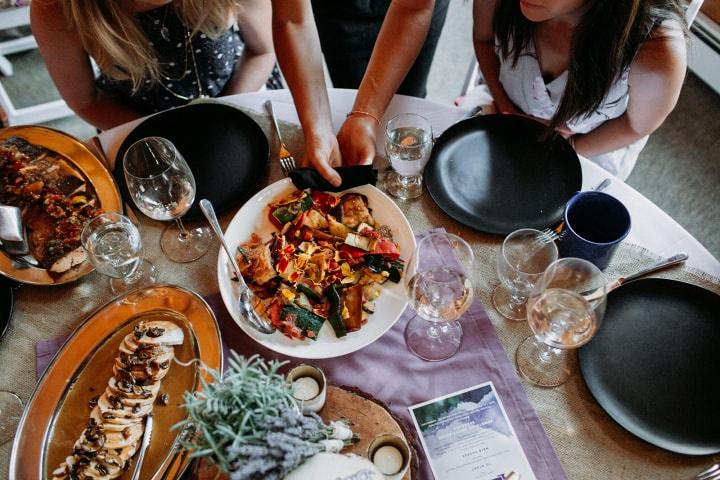 Cocktail Style
Cocktail style is a cheap and cheerful option that won't leave you with a ton of leftovers. Instead of a full meal, this wedding catering style invites your guests to stack their plates with hors d'ouevres like crostini and crudités. An added benefit of cocktail style is its ability to suit any wedding theme without spending heaps of cash. If a low-key Caledon barn soiree is in your future, snacks like garlic knots and mac n' cheese pops may fit right in. If you're hosting a black-tie affair at a Dorval country club, you may want more refined options like canapés and crab beignets.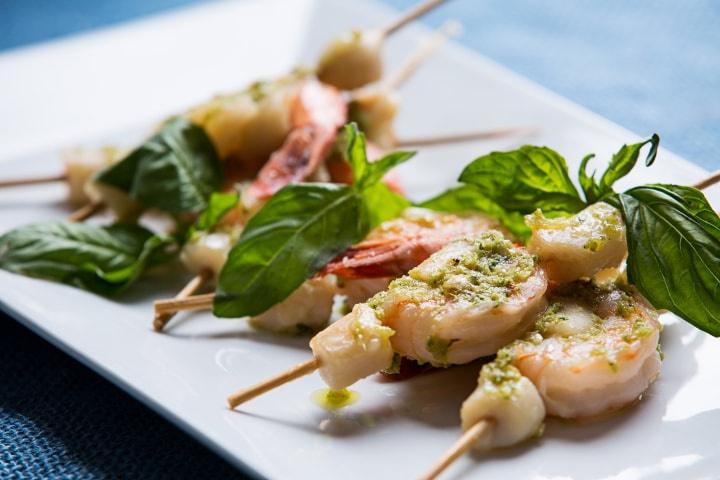 Find your wedding caterer on WeddingWire »