How to Find Your Wedding Theme
One of the first steps of wedding planning is defining your event's aesthetic. If you're struggling to find your wedding theme, read on.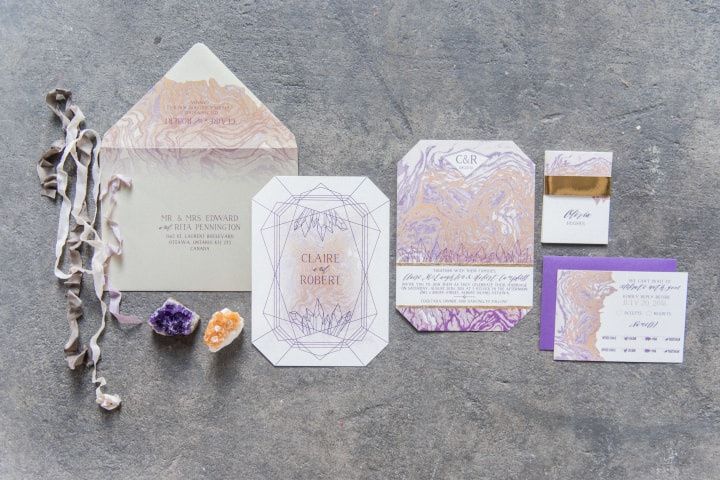 Before you dive too deeply into wedding planning you'll need to settle on your wedding theme. This is the overall style of your big day, so you'll want to have it locked down prior to mapping out the details. Schedule a meeting with your S.O. and your wedding planner (if you've hired one) to figure out exactly what you're looking for - there's a big difference between rustic-chic and ultramodern. Remember to keep all your vendors clued in on this as well, so that they can help you find the perfect wedding decorations, dresses and florals for your big day.
Here are a few tips on finding your wedding theme.
Consider your venue
If you've already chosen your wedding venue, use it as your jumping off point. Each spot has its own unique style, and you'll want to complement that, not clash with it. Take notes on everything from the space's colour palette to its overall vibe to help you pinpoint your wedding theme. Is it an industrial-chic loft wedding venue in Toronto? Perhaps you should stock up on trendy copper tablewares and ask your bartender to mix up moscow mules. Or maybe it's a cozy mountain resort outside of Vancouver? Try and find some homey decor accessories to give it even more charm.
Think about the season
At this point, you've probably set your wedding date in stone, so you should have a few clues about the weather. Snowier seasons typically call for a jewel-toned colour scheme, dresses with a few extra layers (or the addition of a cute stole or shawl) and wintery blooms. If you're headed for a summer wedding you can take advantage of pastel palettes, strapless gowns and a wider array of flowers. Of course, you can always fight the status quo and do your own thing, but thinking about the season may point you toward an interesting wedding theme that you never considered.
Look at your personal style
Sure, looking through Pinterest pays off, but you don't have to stray too far from home to figure out what you like and what you don't. Head into your closet and take out a few of your favourite items. Would you describe them as laidback staples or chic Coco Chanel-worthy pieces? If you err on the more casual side, you may want to skip a grand ballroom affair and go for something more relaxed and intimate, like a small wedding at a local brewery. If you're on the other end of the spectrum, why not go all out with a black tie affair?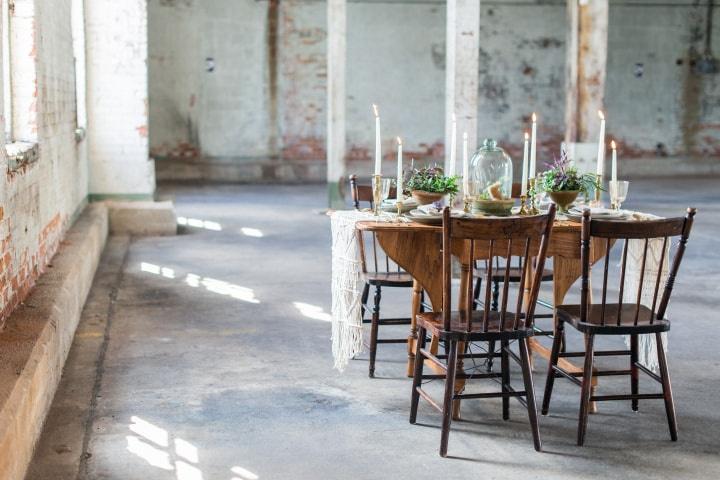 Start at home
Speaking of home, you should also look at how you've outfitted your crib. Chances are if you've peppered your house with a certain style of decor, you love it. Take photos of a few of your favourite housewares and see what they all have in common. If you need help putting the puzzle together, you can always ask your wedding planner for a helping hand (that's what they're there for!).
Pick a few must-have pieces
If you've already settled on a few of your wedding's accents, use those to steer you in the right direction. Maybe you've gone ahead and ordered your dream lacy boho dress and you can't stop lusting after that naked wedding cake at your local bakery? It looks like a trendy rustic wedding theme may be in your future. Or, maybe you can't quit Googling Kim and Kanye's flower wall and lusting after Balmain gowns? A glam Kardashian-esque wedding is probably in the cards for you.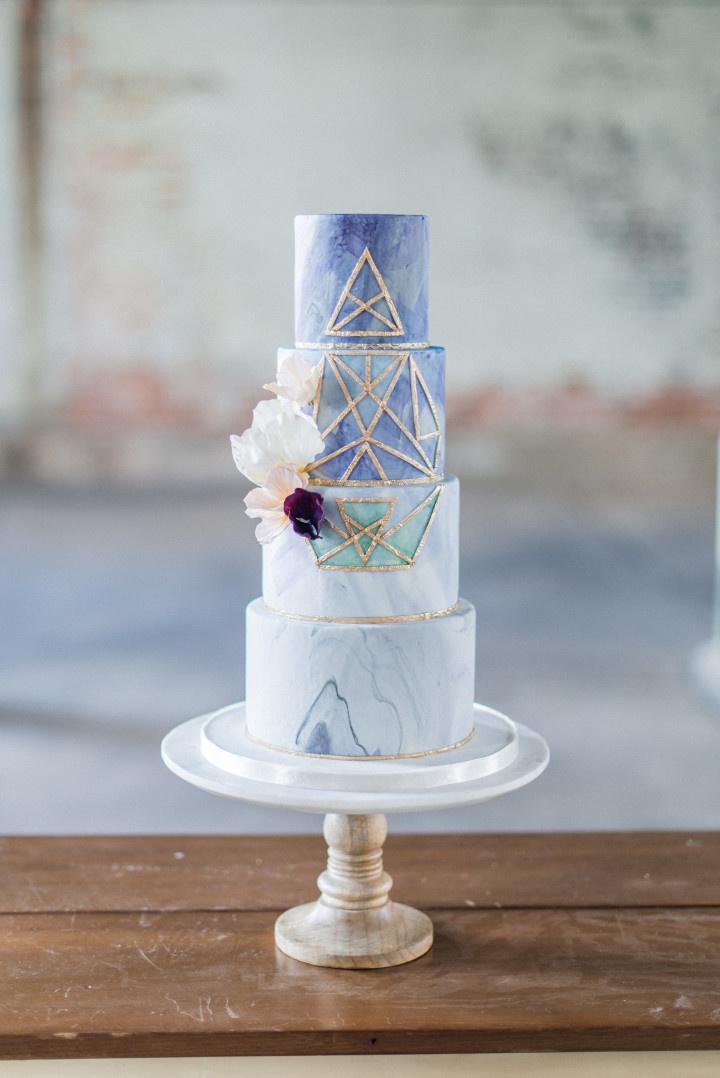 Find more wedding theme inspiration in our Real Wedding galleries »