The Top 20 Breweries for a Wedding Reception in Canada
Looking to book a reception location with some real Canadian flavour? Check out these brewery wedding venues for hosting an industrial chic celebration.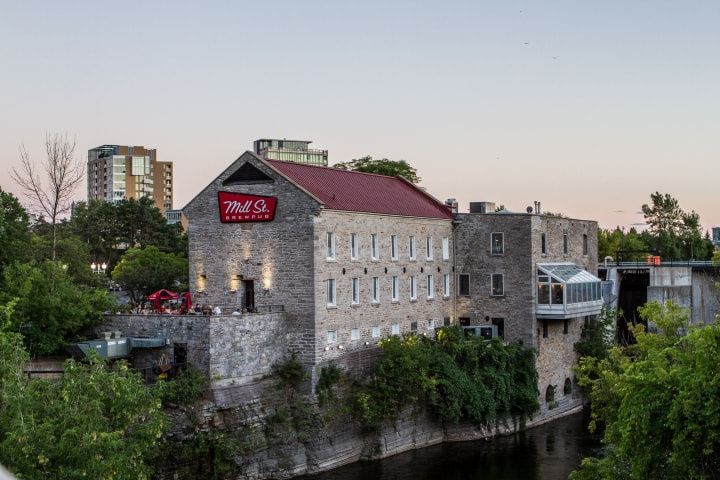 If there's one thing Canadians love, it's beer. Instead of hosting your post-wedding party at any old venue, why not show some national pride by booking a brewery? These industrial spaces are perfect for those who enjoy letting loose with an IPA, lager or ale in hand - and good news, there are plenty of brewery wedding venues from coast to coast!
Here are some of the best brewery wedding venues in Canada.
Yellowbelly Brewery & Public House (Newfoundland)
Located in downtown St. John's, Yellowbelly Brewery & Public House can accommodate both small and large scale events ranging from 20 to 200 guests. The five-floor stone building offers four private event spaces with great character and features so you can find the perfect fit, They offer wedding packages to cover everything for your ceremony and reception including rentals, custom menus and other personalized services.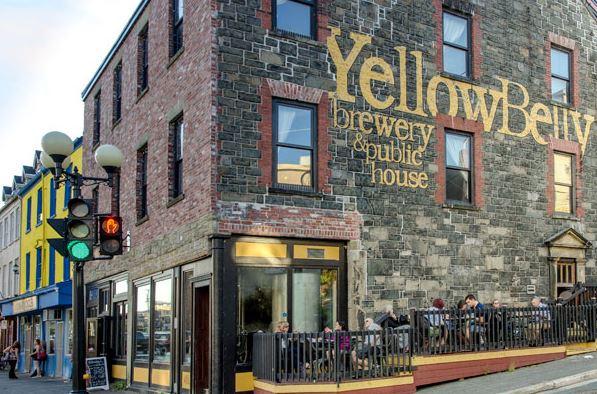 PEI Brewing Company (Charlottetown, Prince Edward Island)
In Parkdale, you'll find the much-loved PEI Brewing Company. Like most breweries, the space has a distinct industrial feel, with exposed brick and beams and 25-foot ceilings. Add a few floral arrangements, fairy lights and some personalized decor and you'll be good to go! There is enough room for 250 seated guests (or 500 standing).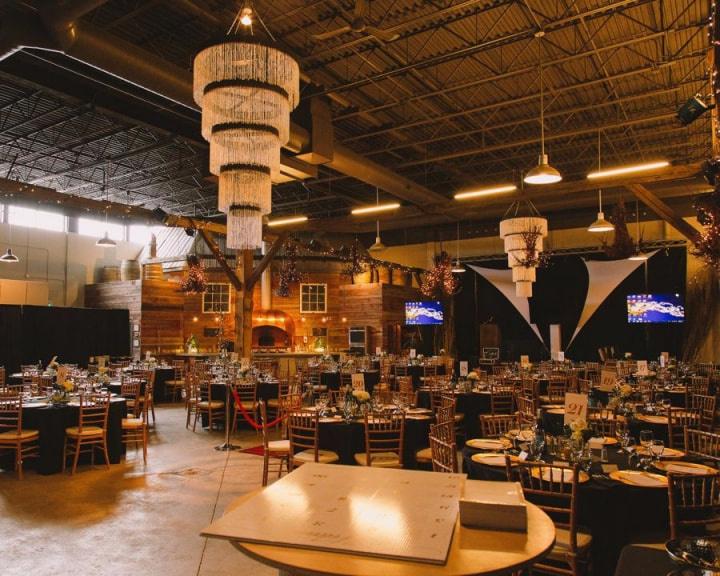 Alexander Keith's Brewery (Halifax, Nove Scotia)
Alexander Keith's Brewery is without a doubt one of the best (and oldest) Halifax brewery wedding venues. The almost 200-year old space has plenty of brick and iron, giving it vintage charm and some serious industrial-chic vibes. It can host both 100-person events and small celebrations, so you've got options when it comes to making your wedding guest list.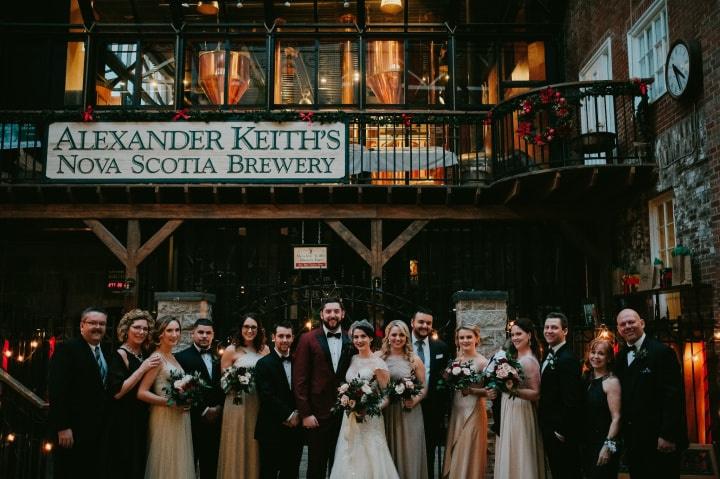 Mill Street Brew Pub (Ottawa, Ontario)
Want something with a little more charm than a factory space? Head to the Mill Street Brew Pub on the bank of the Ottawa River. The building is over 140 years old and used to house a grist mill, giving it some serious heritage points. Naturally, the space has undergone quite the makeover since its inception, now boasting newly finished floors and modern design flourishes. It can fit parties of up to 120 people.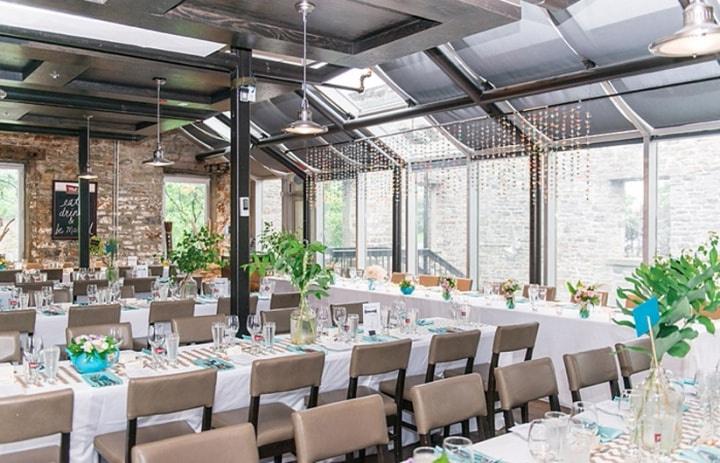 Signal Brewing Company (Belleville, Ontario)
In the historic Corbyville distillery district just north of Belleville, you'll find Signal Brewing Company perched on the Moira River. The historic buildings with a huge patio and amazing views (perfect for wedding photos) offers plenty of options from intimate to large weddings. Henry's Place is cozy with a stone fireplace and capacity of 100. The Signal Brewery features a rustic interior, large windows and an open kitchen and has the capacity for 130 seated or 240 standing.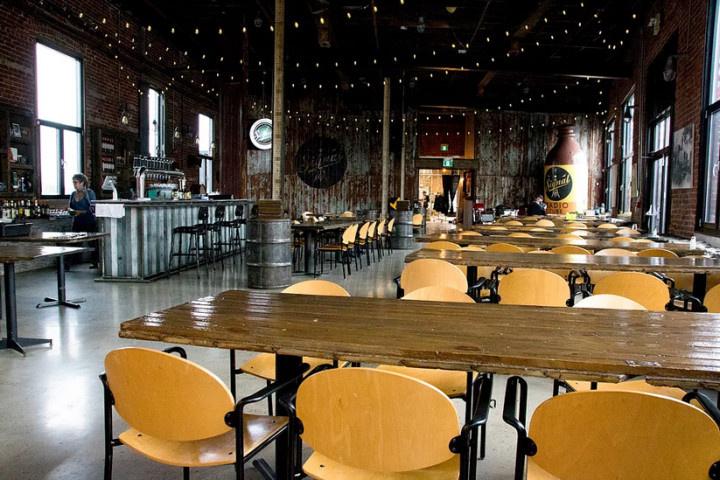 Pie Eyed Monk Brewery (Lindsay, Ontario)
Looking for a brewery wedding venue in the Kawarthas? Pie Eyed Monk Brewery in downtown Lindsay is a stunning historical property and now a state-of-the-art facility offering a private dining room with an adjacent patio to host 75 to 120 guests. They serve up seven hand-crafted beers brewed in house and authentic Italian wood-fired pizza, among other tasty menu items. They can even offer the bride and groom accommodations.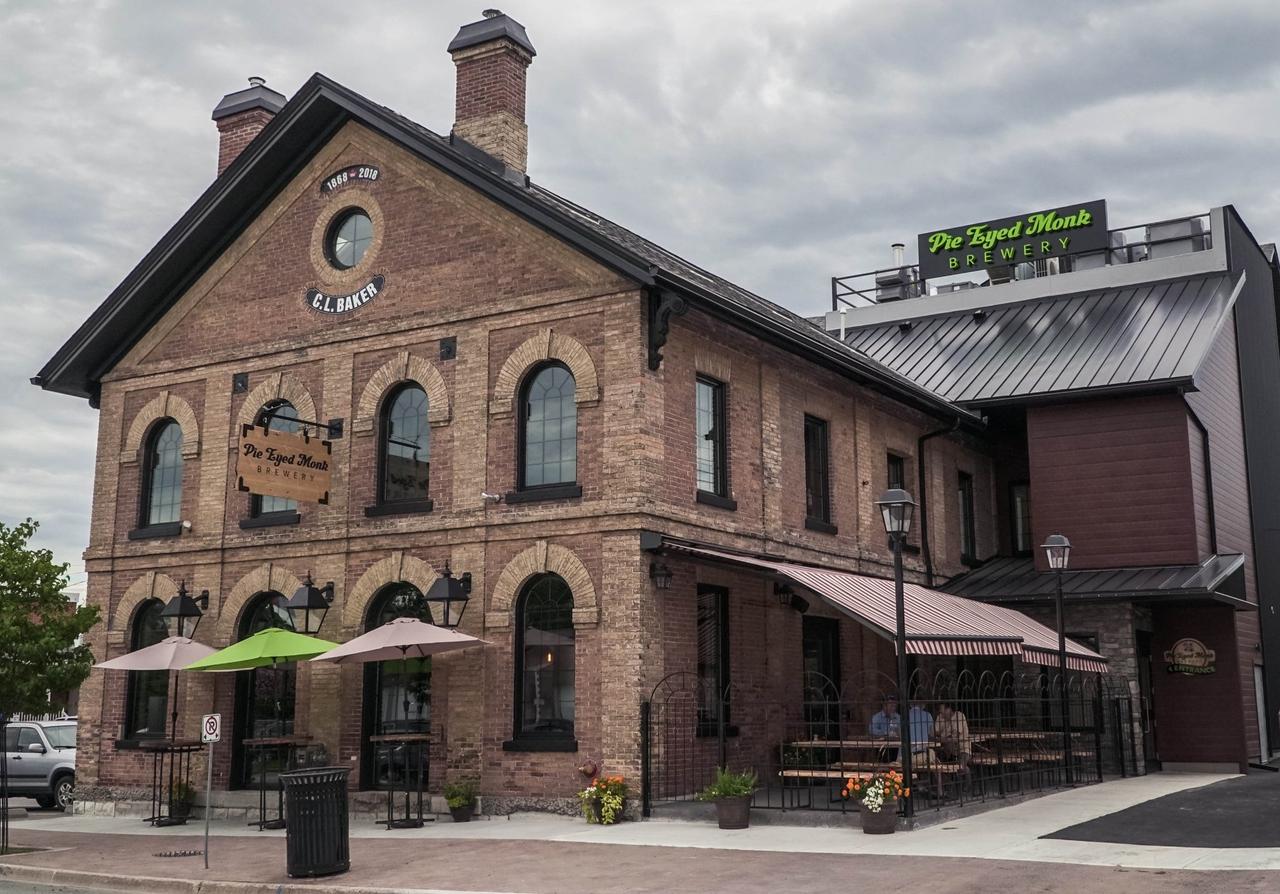 Brock Street Brewing Company (Whitby, Ontario)
Brock Street Brewing Company has recently undergone a pretty impressive expansion of its venue. It's a whopping 25,300 square foot space with a banquet hall, restaurant, private room and a green roof overlooking downtown. It has a number of wedding packages available if you want to start the booking process. The space will accommodate 200 guests.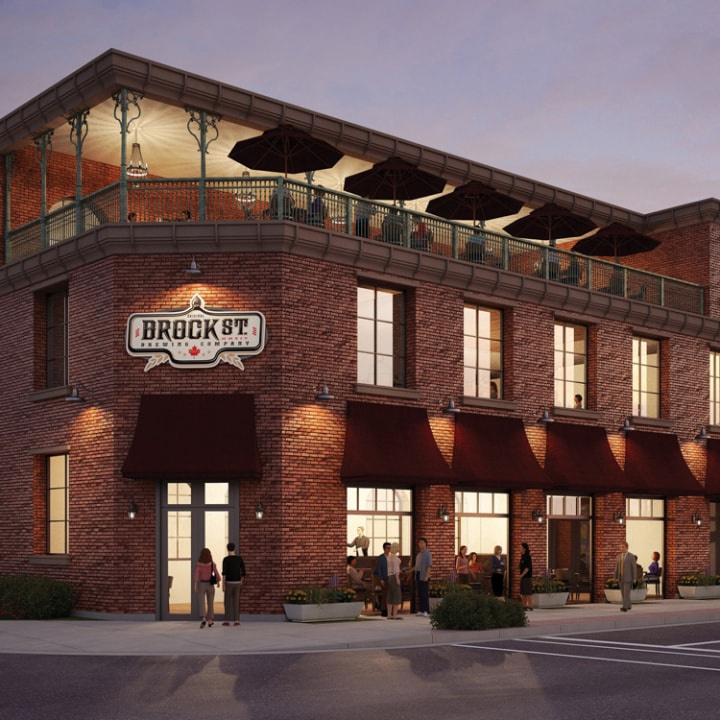 Brunswick Bierworks
In Toronto's East York, check out Brunswick Bierworks for a warm and inviting, industrial-chic space boasting exposed brick and reclaimed wood. The taproom has enough space to fit up to 200 guests and they serve up a rotating selection of 20 local and global beers, so everyone on your guest list should be able to find something they love. The team here can help you with everything from event rentals to catering to set up making it easy to plan a personalized event here.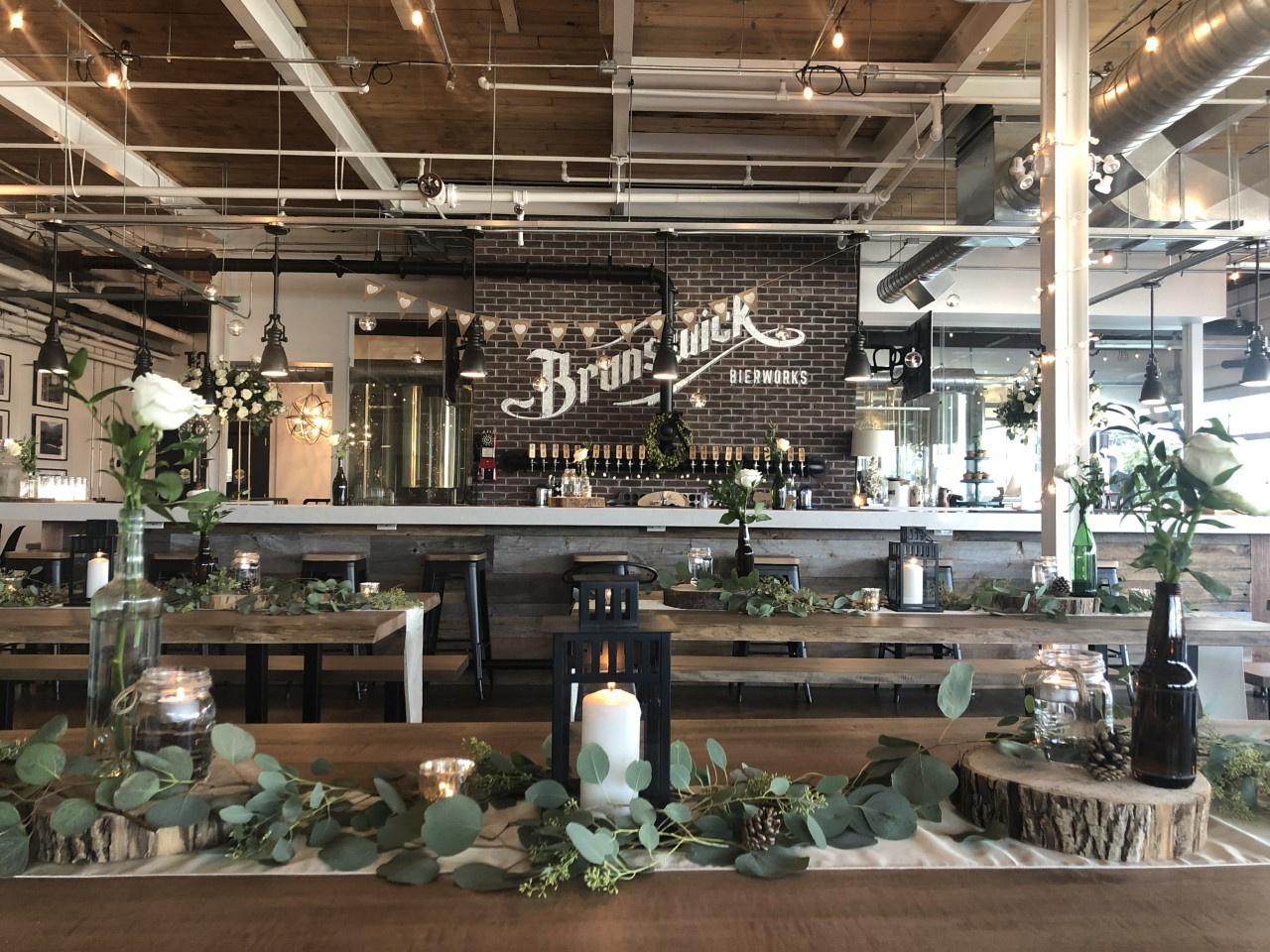 Steam Whistle Brewing (Toronto, Ontario)
Head to the southern side of the Entertainment District and you'll find Steam Whistle Brewing. Located inside a decommissioned brick roundhouse, the brewery is pretty darn picturesque. There are 30-foot ceilings, exposed brick walls and massive multi-paned windows - giving you plenty of stunning photo backdrops to choose from. It has two event spaces that can seat up to 250 guests (or 600 standing) and can host your ceremony, reception or both.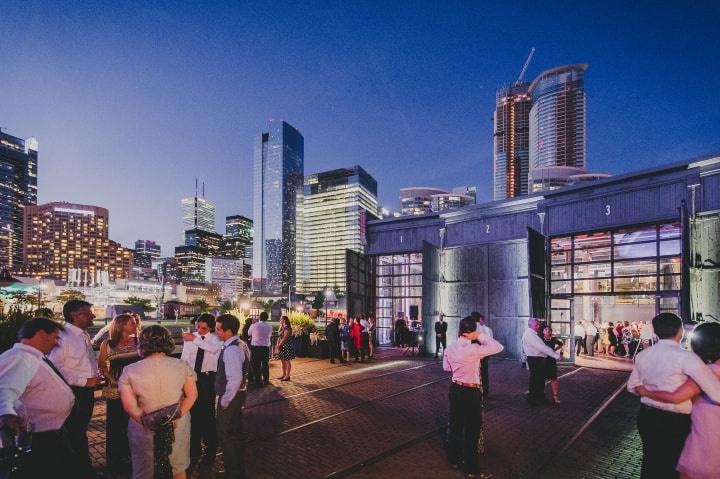 Amsterdam Brewery (Toronto, Ontario)
Are you a fan of Amsterdam beer? Well, you're in luck! Amsterdam Brewery's Leaside location can be rented out for both ceremonies and receptions. Its event space boasts a distressed wood bar, 27-foot ceilings and an awesome view of the brewing operation, making for a pretty stellar venue. Its event room is 2000 square feet and can fit up to 200 people. Looking for more options? Check out these other Toronto brewery wedding venues.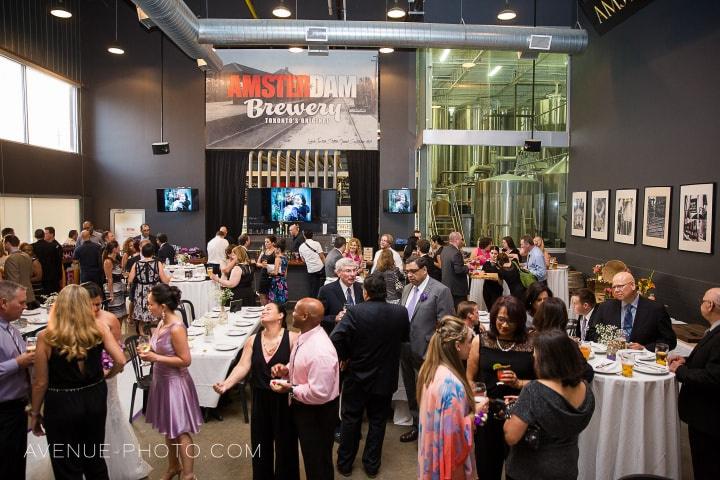 Sawdust City Brewing Co. (Gravenhurst, Ontario)
Sawdust City Brewing Co. set up shop out in Muskoka cottage country, making it ideal for a summer affair. The 20,000 square foot facility is home to a brewhouse, taproom, canning line and barrel aging room and retail store. The bar inside the brewery - The Saloon - can be rented out for private events like your wedding reception. Keep in mind that the space is on the smaller side, fitting only around 60 guests.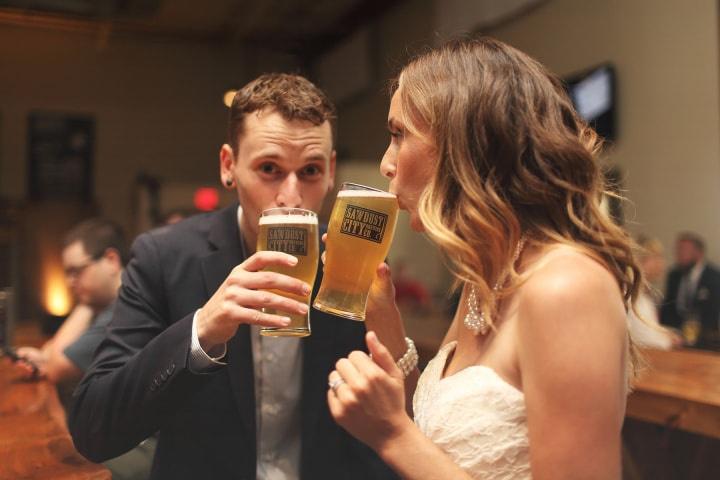 Oast House Brewers (Niagara-on-the-lake)
If you can't choose between a farm and a brewery wedding venue, then Oast House Brewers is the spot for you. There are both indoor and outdoor event spaces you can enjoy including a trendy hayloft in the barn with an upper deck. They can accommodate up to 80 guests making it perfect for a more intimate wedding.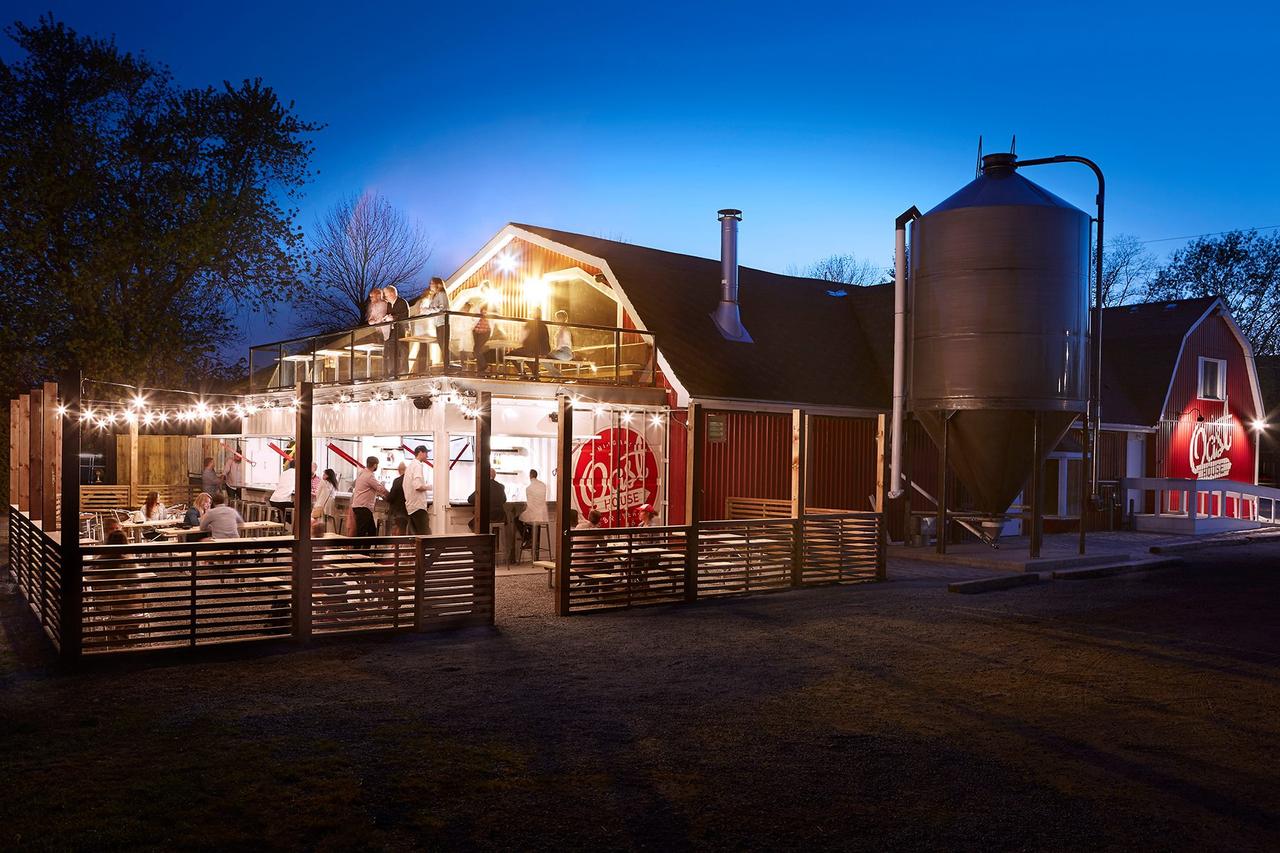 Four Fathers Brewing Company, (Cambridge, Ontario)
If you're looking for a rustic-chic venue in the Waterloo Region, Four Fathers Brewing Company is home to the IV Loft—a sophisticated reception venue with a capacity for 175 guests. Across the hall is a ceremony space that features exposed brick and pipes as well as crystal chandeliers. Starting in 2021, the outdoor area, known as the Greenspace, will be an ideal venue for outdoor weddings. The team will help with everything you need to make your event a success.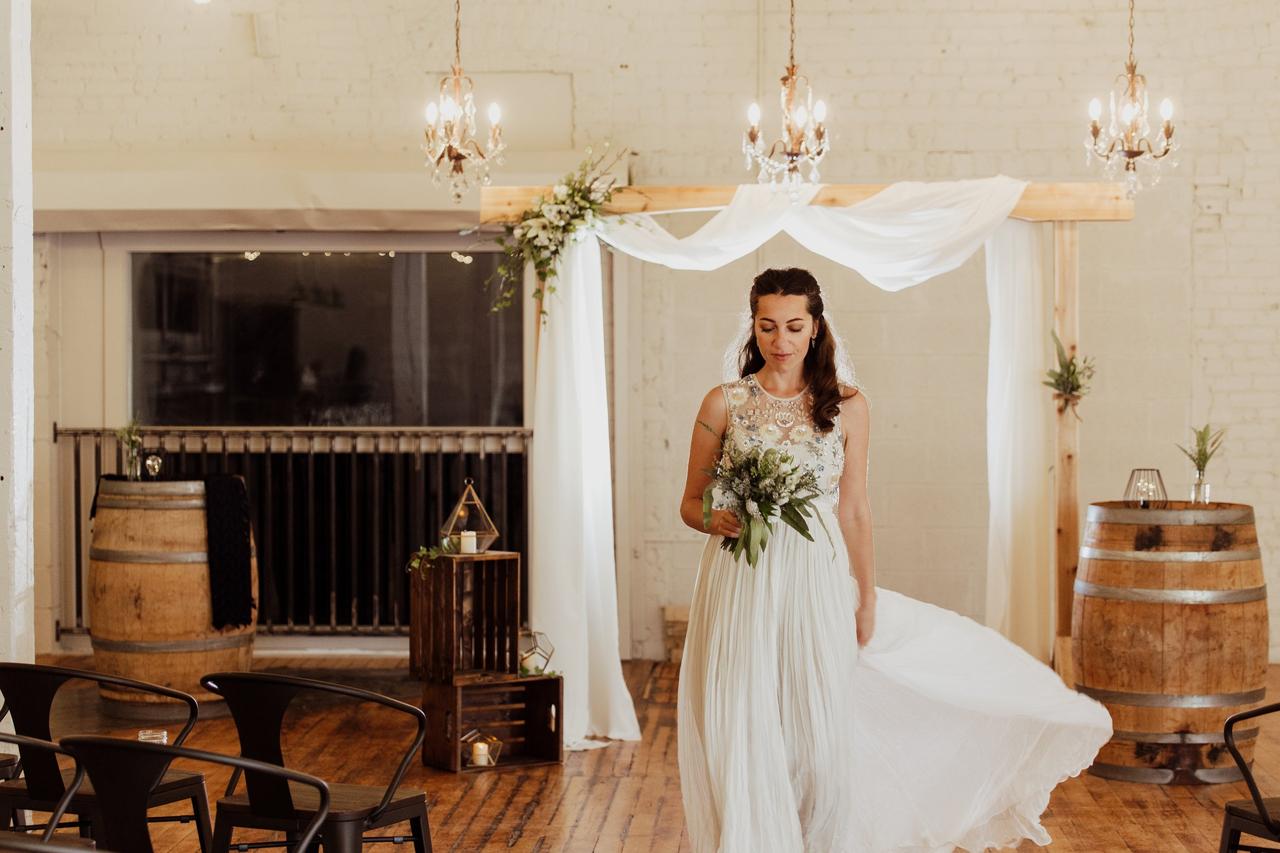 One Great City Brewing Co. (Winnipeg, Manitoba)
One Great City Brewing Co. is one of the most versatile Winnipeg brewery wedding venues. It flaunts sky-high ceilings, massive factory-style windows and modern-meets-rustic accents (meaning it's seriously stylish). The space is pretty much a blank canvas, so you can customize it with decorations, linens and more that match your wedding theme and colour scheme. It can fit up to 100 guests, so it's ideal for small or midsize weddings.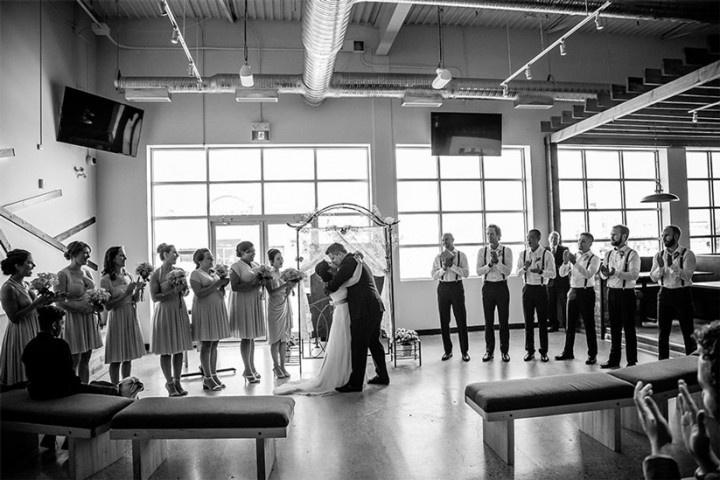 Wild Rose Brewery (Calgary, Alberta)
Wild Rose Brewery has been doing its thing since 1996 in Calgary, Alberta. The event space—named The Barracks Room—has its own private bar, A/V sound system and can be decorated to suit your big day. Smaller than many of the other breweries on this list, it can accommodate up to 80 seated guests (or 100 standing) in its event space.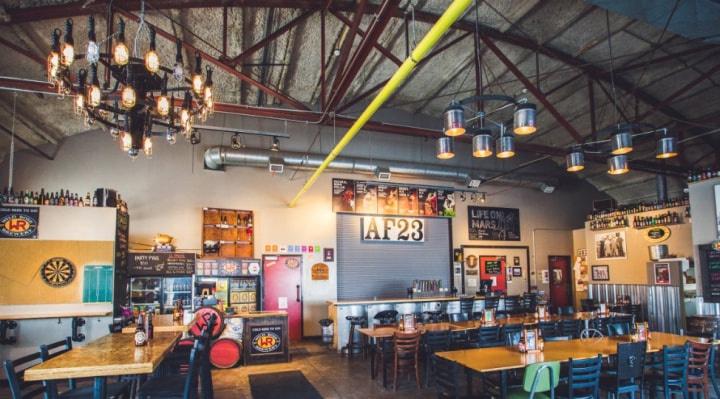 Yellowhead Brewing Company (Edmonton, Alberta)
Smack in the heart of downtown Edmonton is the Yellowhead Brewing Company. Though it still has that distinct industrial vibe, it's cozier than your average brewery. Its event room features exposed brick walls, warm lighting, a raised stage (perfect for a band or DJ) and a healthy dose of wooden accents. It's large enough to fit 145 seated guests.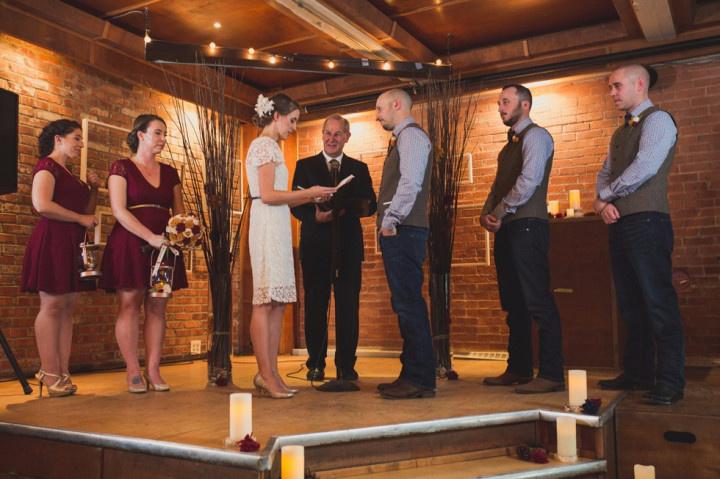 Marten Brewpub (Vernon, British Columbia)
Marten Brewpub in Vernon, BC is an amazing industrial venue with multiple event space options depending on the size of your guest list. You can even rent out the entire venue for close to 300 people. The space can be easily transformed to fit your wedding style and the team can help with event rentals. Not surprisingly, they have an extensive selection of food and beverage options— they can even prepare a distinctive cask for the reception.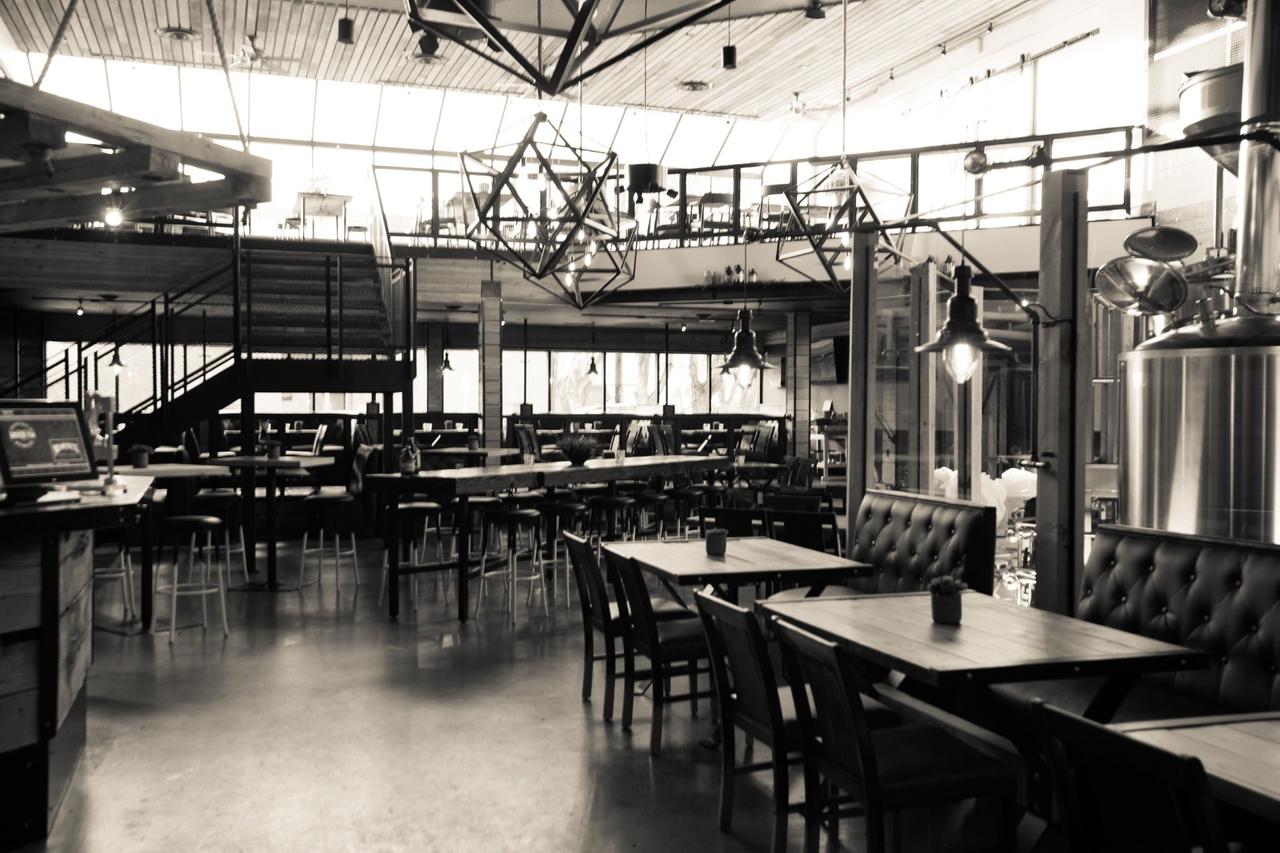 Steamworks BrewPub (Vancouver, British Columbia)
For all you Vancouverites, head to Steamworks BrewPub in Gastown for an amazing brewery wedding venue located in the historic Landing building. Say your 'I dos' in front of a 30-foot cathedral style arched window with views of the harbour and the North Shore Mountains. After your ceremony, you have a choice of three rooms with different layouts and styles with capacity ranging from 50 to 150 people,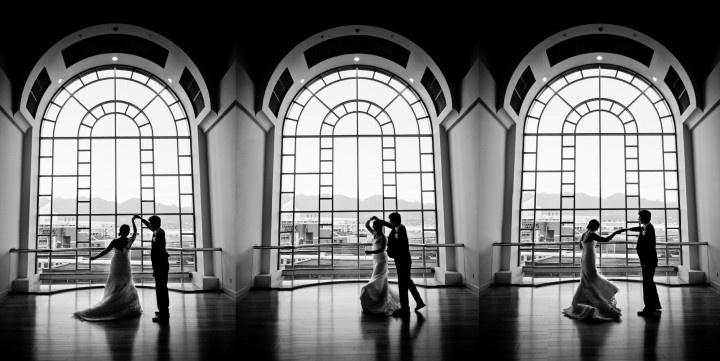 Granville Island Brewing (Vancouver, British Columbia)
If you're looking for something more laid back, there's the beloved Granville Island Brewing. Its taproom is a casual space, perfect for laid-back receptions. It boasts 40-foot ceilings, exposed wood beams and copper light fixtures. Its dining capacity is 55 while its reception capacity is 90.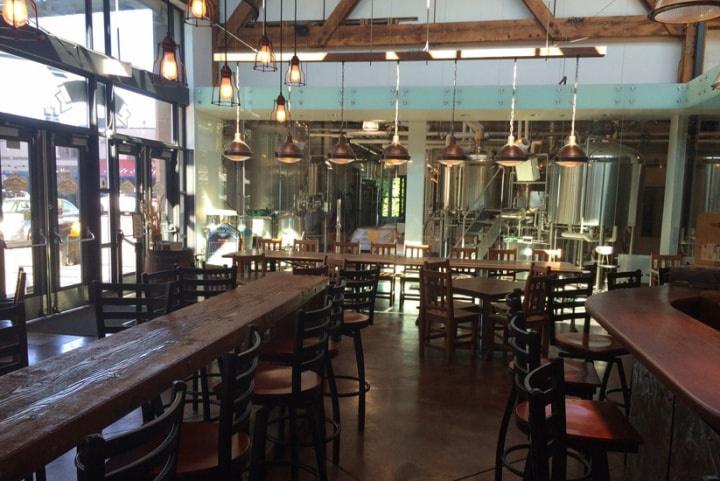 Canoe Brew Pub (Victoria, British Columbia)
Overlooking the Canoe Marina, Canoe Brew Pub is perfect for those who want the industrial charm of a brewery as well as an impressive view. It is located inside of an 1894 red brick national heritage building that was formerly used to house coal-powered electric generators, giving it some real history. Naturally, the inside has been revamped since reopening as a brewery. It now has rustic wooden and modern fixtures, making it the perfect blend of old and new. It's ideal for smaller parties of about 60 people.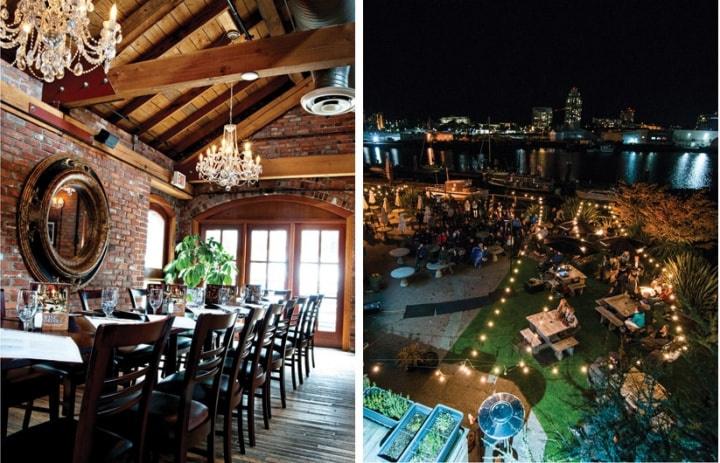 Find your wedding venue on WeddingWire »