Wedding Planning Tools
Your Checklist, Budget, Website, Vendors and more! WeddingWire's free wedding planning tools help you stay one step ahead.
Tools that make wedding planning a piece of cake
Create your free WeddingWire account to start planning.
Checklist
Get the ultimate Wedding Checklist to make sure everything gets done
Discover more
Personalize your tasks
Add, edit or delete tasks anytime to easily customize your WeddingWire Checklist
Track your progress
Easily see what tasks you've crossed off and what's left to do for your wedding
Sync with your Budget
Your WeddingWire Budget integrates with your Checklist to ensure your never miss anything

Vinod
WW has a great checklist that I did use when planning for Budgeting and TO DO. They were handy and useful to calculate easily for Budget. To Do was amazing to cross off the checklist as each task was done.
Vendor Manager
Quickly find, manage and message your favourite vendors
Discover more
Contact professionals
Easily find and message vendors right from your WeddingWire account
Don't rely on memory
Add notes and details about each vendor for later reference
Save your favorites
Compare vendors with pricing and reviews to help you decide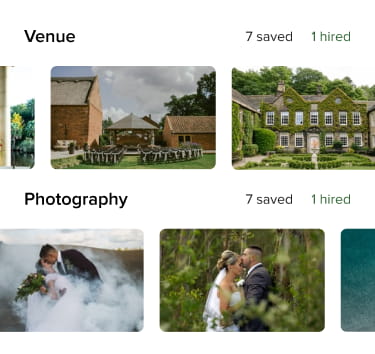 Shannon
Wedding wire works the best for me. The site has everything you need to get organized and planned.
Wedding Website
Easily create a custom Wedding Websites to share with your guests
Discover more
Create in minutes
Easily personalize your website by choosing a design and adding your wedding details
Recommend accomodations
Share hotel details and unlock special rates for your guests.
Collect RSVPs
Guest responses on your website will automatically sync with your Guest List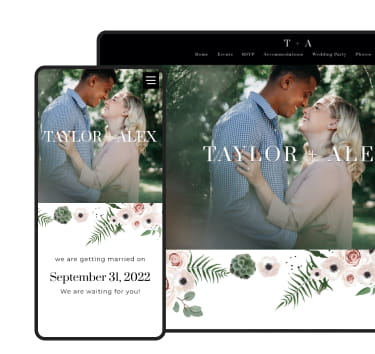 Chelsea
I love the weddingwire website I set up! it'll be great for rsvp's and i've got all sorts of information on there about the locations and even the wedding party!
Create your free WeddingWire account to start planning
While you're working on your wedding website, you should also start thinking about the guest list.
Budget

Let WeddingWire run the numbers and keep your spending on track.

Review budget

Seating Chart

Drag and drop from your list to assign each guest a seat.

Organize your tables

Guest list

Seamlessly create and manage list and RSVPs for all your events.

Add new guests

Dresses

Browse the latest in wedding fashion and save your favourites.

Find your look
Get started

One of the first steps in the wedding planning process is building a free Wedding Website on WeddingWire. We make it easy to include all your wedding information, and our designs are also customizable.

Design your website

You can build a Wedding Website that reflects your personality. Choose options based on color palette, style and invitation design, and create a custom backdrop with an engagement photo, personal artwork or photos and more. These personal touches will bring your Wedding Website to life.

Lets us handle RSVPs

One of the best features of our free Wedding Website is that guests can RSVP directly on your website. No need to send out mail in cards or record your RSVPs by hand-we'll keep track of who will be at the big event for you.

Create your own URL

What is in a name? Everything! We want your Wedding Website URL to be personal-match it your wedding hashtag or just stick to your first names. Either way, you get to decide and personalize.
Plan on the go with the WeddingWire App
From venue tours to cake testing, take the WeddingWire app with you wherever you go.
Ashley
The Wedding Wire Planning Tool has been the best thing during my whole planning process! It has kept me on track or ahead of the game! I recommended it to everyone!!
Frequently Asked Questions
Questions about our planning tools? Look no further!
Are your Wedding Planning Tools free?

Yes, our Wedding Planning Tools are totally free! This includes our Wedding Websites, Wedding Seating Charts, Wedding Checklist, Wedding Budget tracker, Wedding Vendor Manager and so much more (like a wedding countdown!). Need we say more?

Do your planning tools include a Wedding Checklist?

Yes, a Wedding Checklist is one of our free Wedding Planning Tools! It includes default tasks that you can easily customize as well as the ability to quikcly add or remove items to tailor to your specifications!

How do I use Wedding Planning Tools to plan my wedding?

Our free Wedding Planning Tools help you plan every aspect of your wedding with guidance from those who have done it before. Start with your Wedding Budget, Wedding Guest List and Wedding Checklist, then create your Wedding Website to share all the important details (like the events or accommodations) and communicate with guests. You can even collect RSVPs on your Wedding Website and use the Seating Chart to easily plan where your guests will sit!
Special thanks: Laura Ford Photos