Meet Our Editorial Team
Plan Your Unique Wedding at WeddingWire
Weddingwire Editors
At Weddingwire, our editorial team is here to help remove the headache and worry from wedding planning. They're here to offer peace of mind, inspiration, useful information, and sound advice. Weddingwire is the place to find your suppliers, create your wedding website and use the best free wedding planning tools, all under one roof.
To make your wedding a day to remember, our editorial staff is committed to providing you with the most recent trends, inspiration and details you need to plan your wedding as smoothly as possible. Time is money and it's quickly spent, so we like to get to the point and share with you the most relevant information for your wedding.
At Weddingwire, we celebrate all couples, because it doesn't matter who you love or how you choose to celebrate it. We'll be by your side every step of the way. Love wins every time.
Our Editors
Get to know our editorial team below and sign up to receive our newsletter. Be sure to follow us on: Facebook, Instagram, Twitter and Pinterest.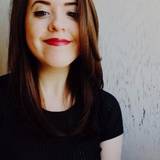 Alice Prendergast
Contributor
Alice Prendergast is a Toronto-based writer with an affinity for weddings and lifestyle. She has written articles for WeddingWire Canada about beauty, bouquets, bridal...
Read more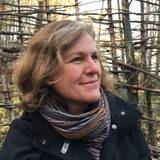 Diane Hall
Senior Editor
As WeddingWire Canada's senior editor, Diane Hall oversees all digital editorial content strategy and execution. She has dedicated her career to producing content that...
Read more
Editorial Policy
Three of our most vital pillars at Weddingwire are: diversity, equity and inclusion. You deserve to be seen and represented. Everyone is welcome, regardless of their gender, sexual orientation, race, culture, religion, socio-economic status, age, body type, or ability status.
Our objective is to offer the latest, most accurate and reliable information through our articles and advice, always in compliance with journalistic ethics and standards. We consult experts in the wedding sector and cite sources in every article. Please, don't hesitate to contact us at editorial@weddingwire.ca if you notice any discrepancies or inaccuracies, or if you'd like to share your comments or doubts. We'll get back to you as soon as possible.
Affiliate Disclosure
Some of our articles include recommended products or services from third-parties who offer us a commission from these links. These articles include a disclosure for full transparency.