Bobby and Kimberly's wedding in Halifax, Nova Scotia
Vintage Winter Burgundy 2 wedding vendors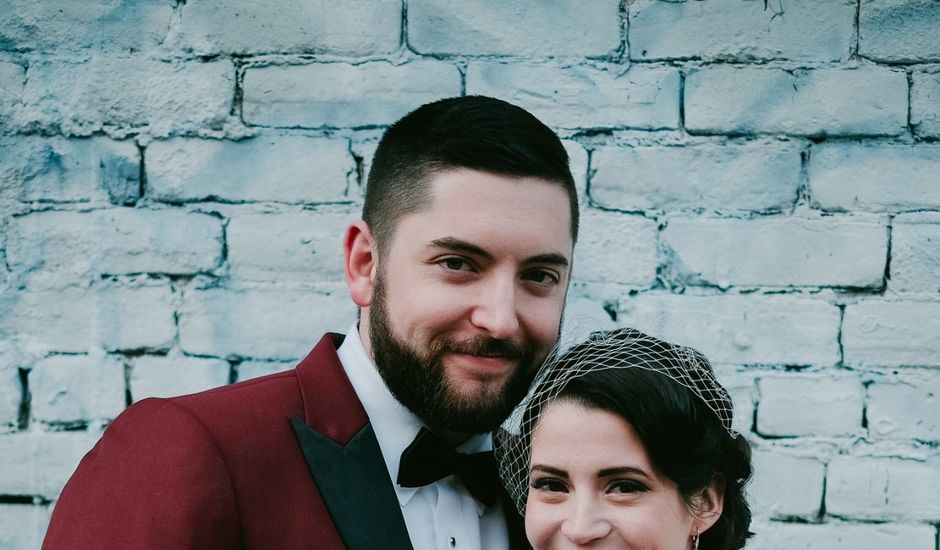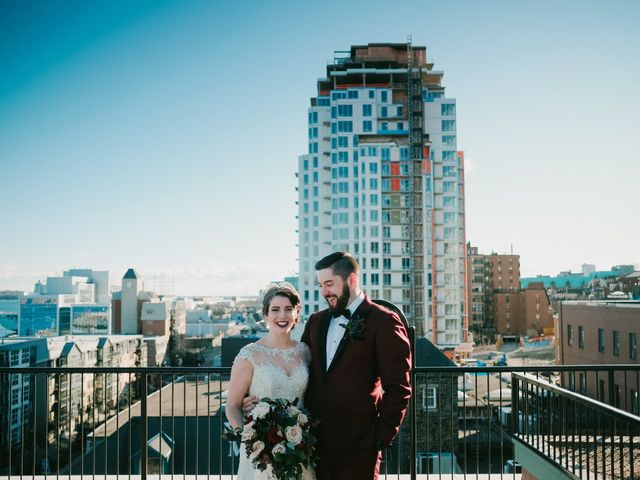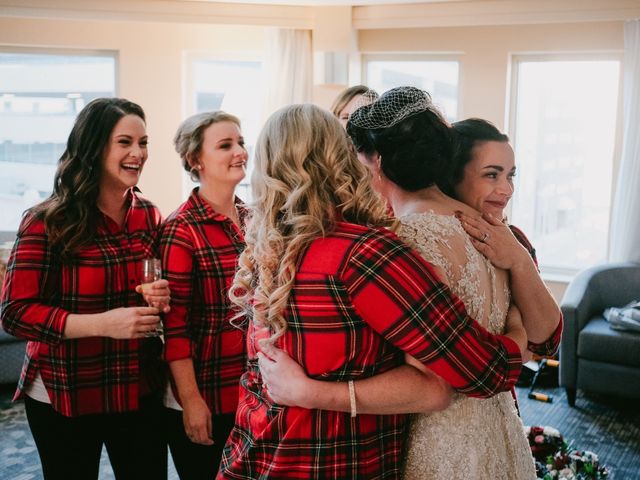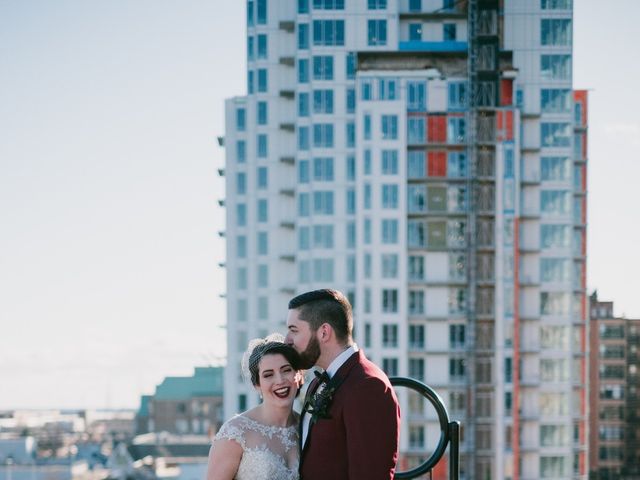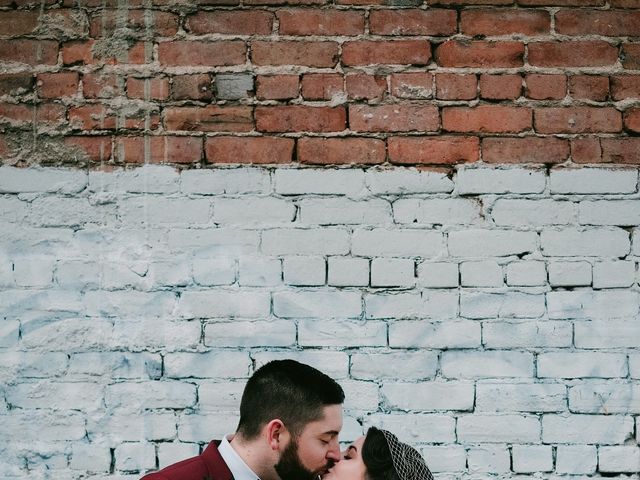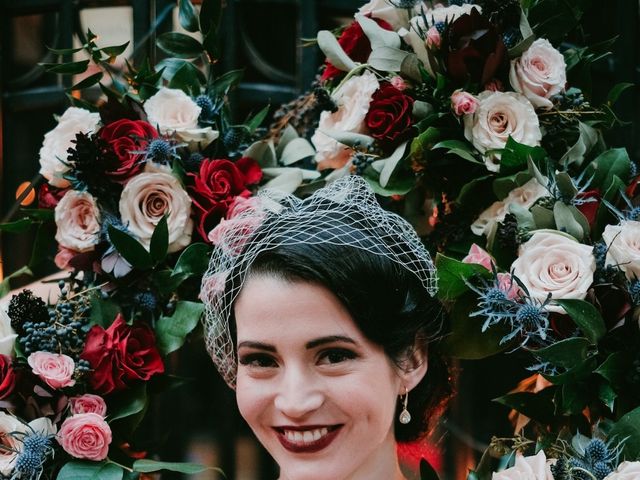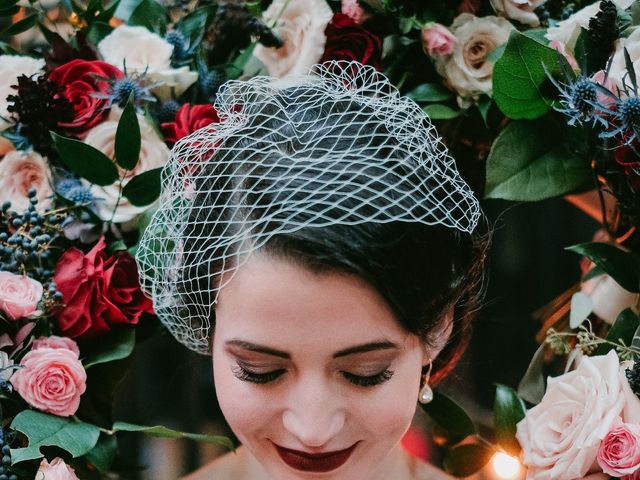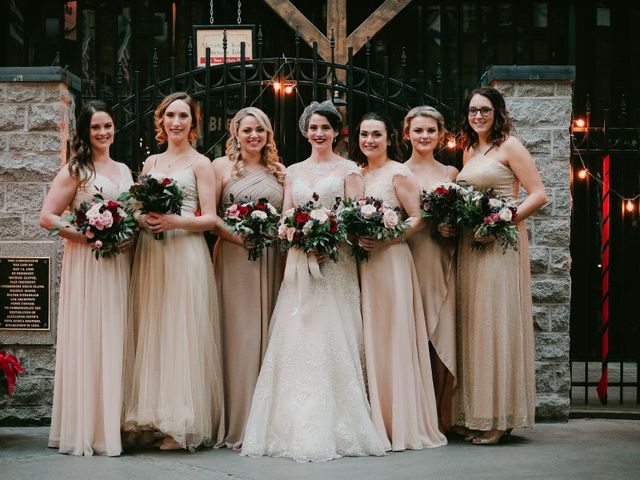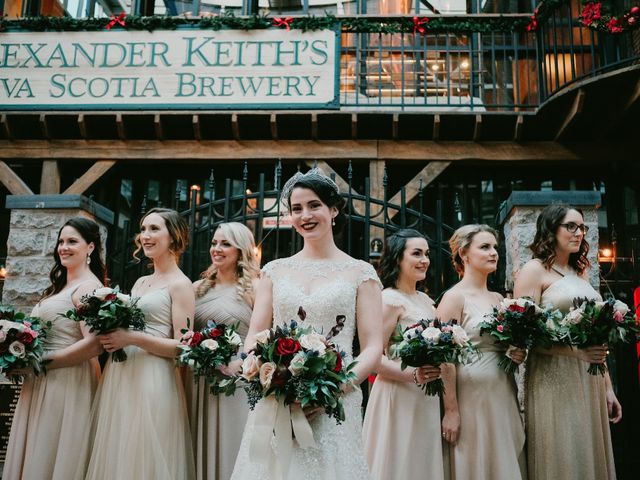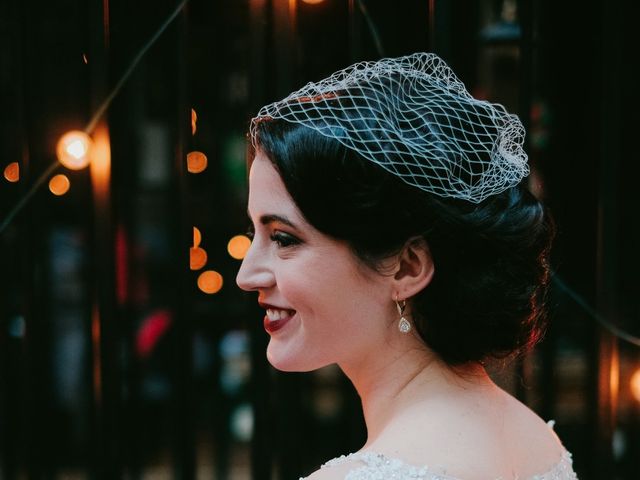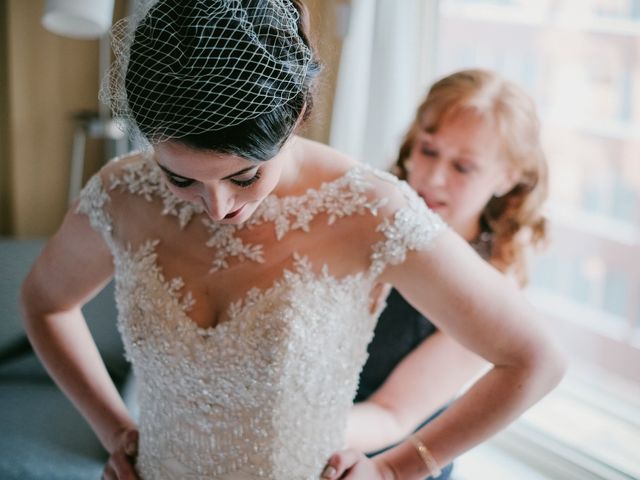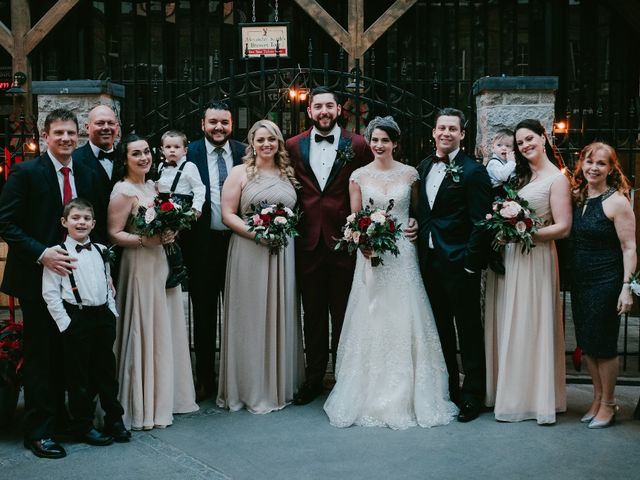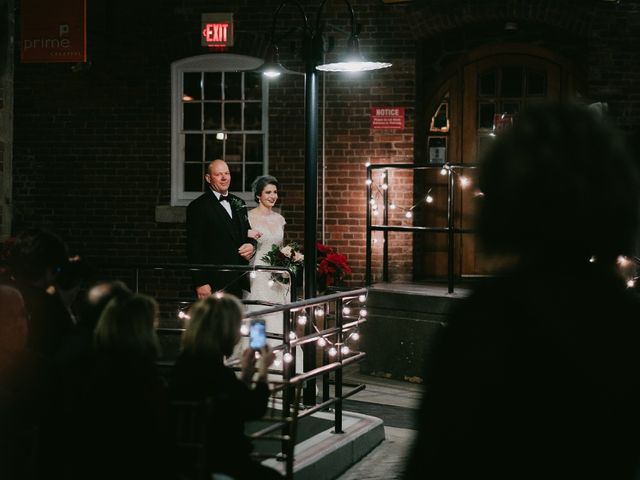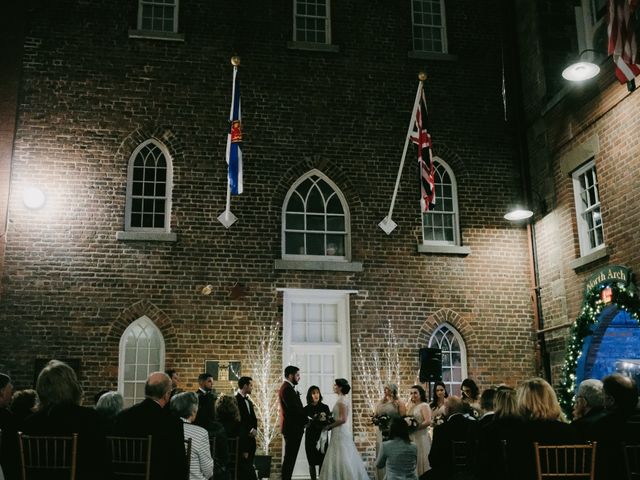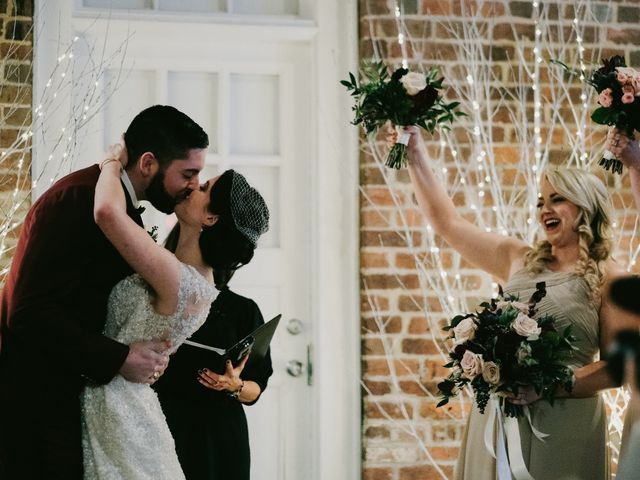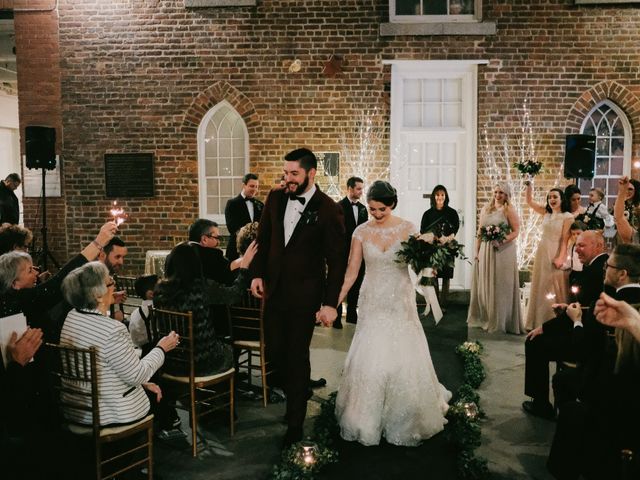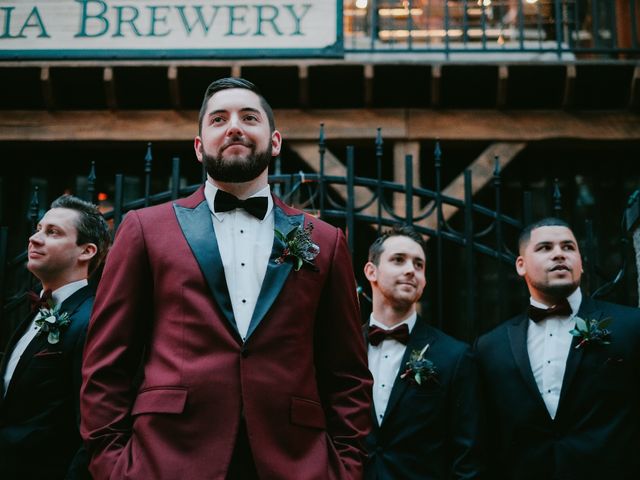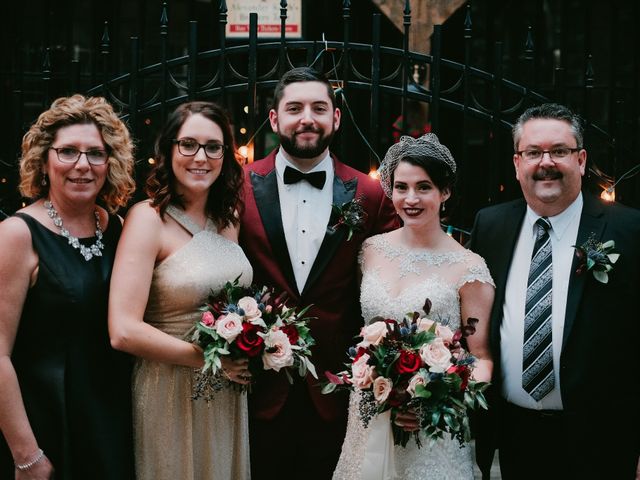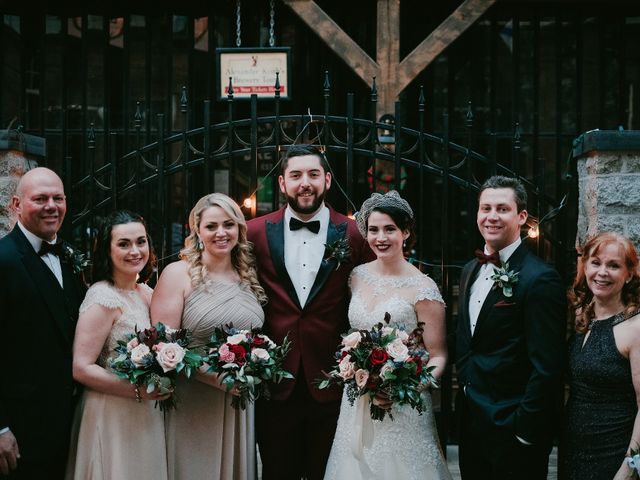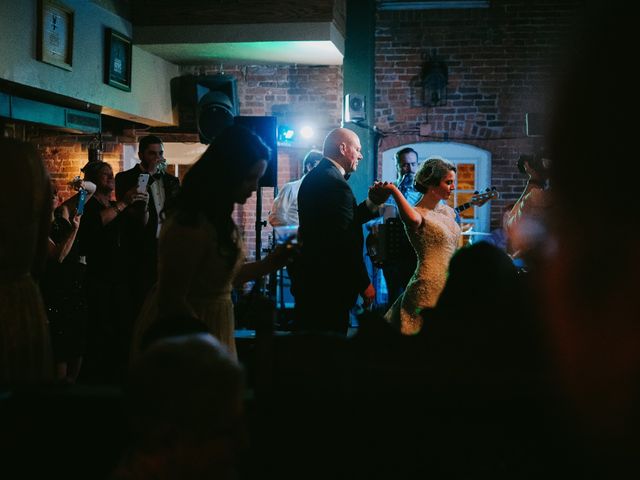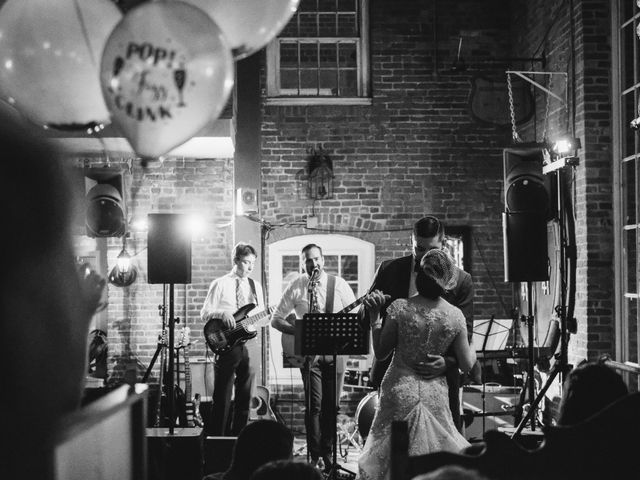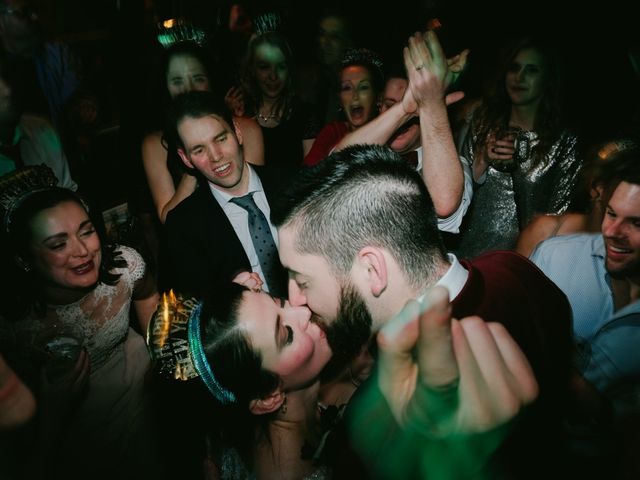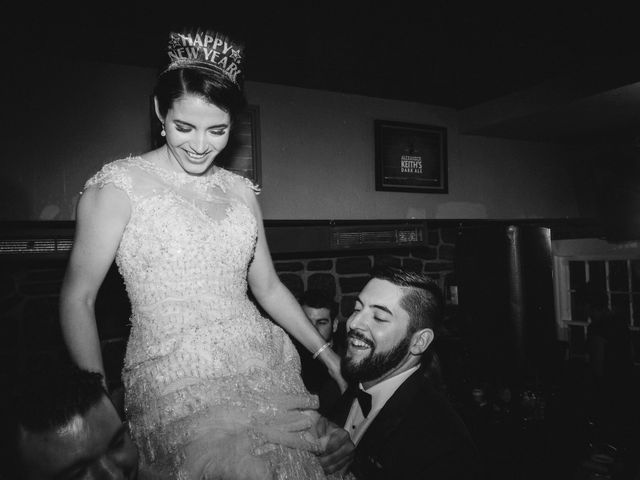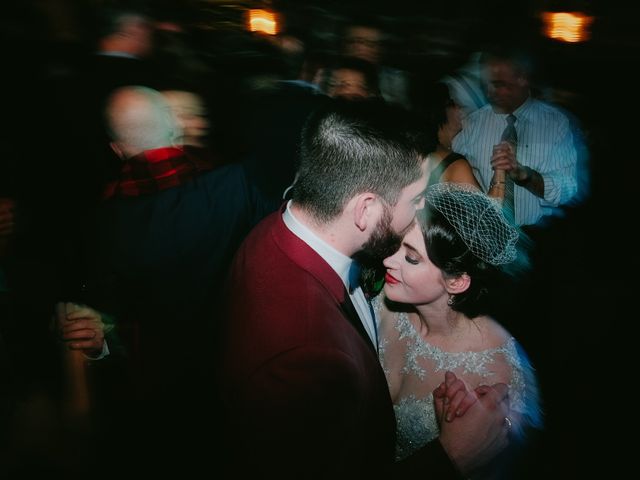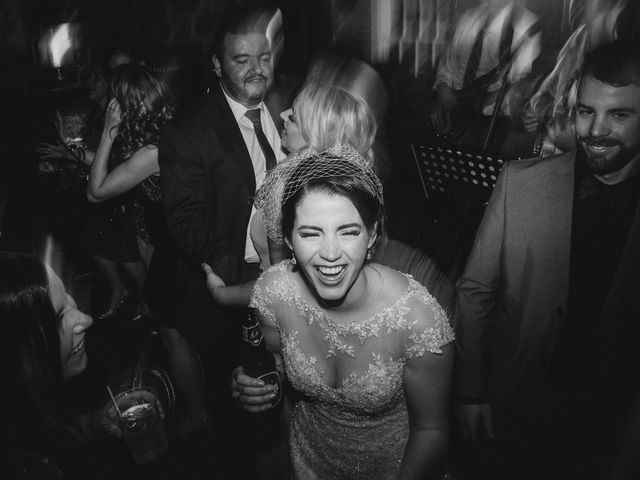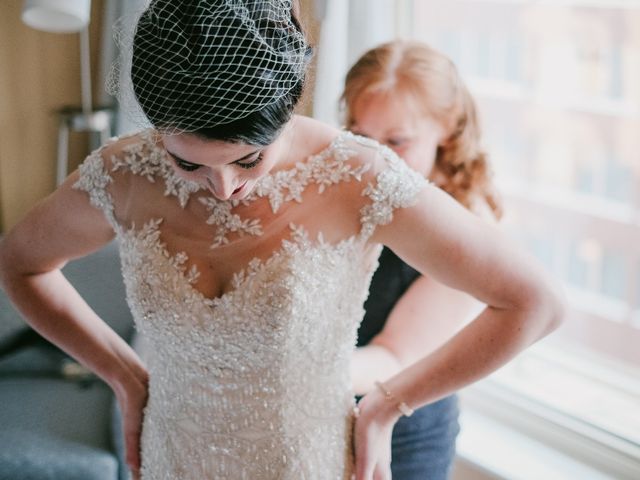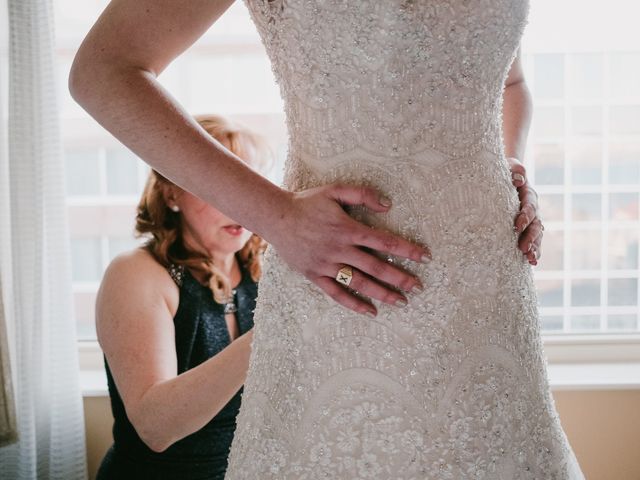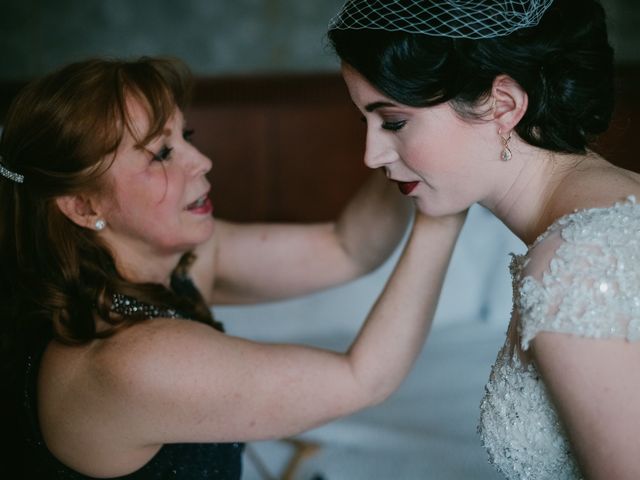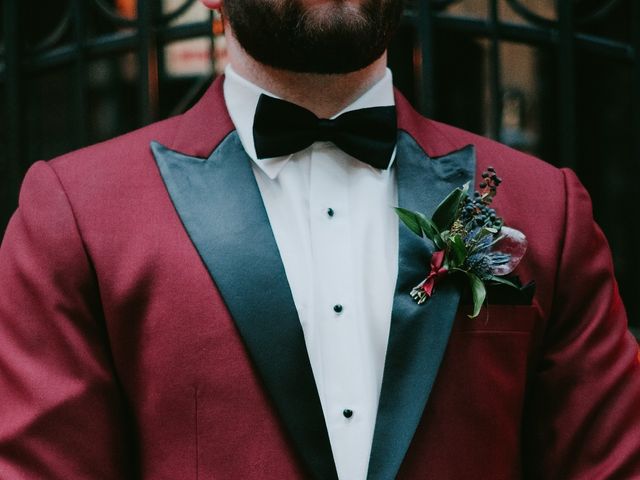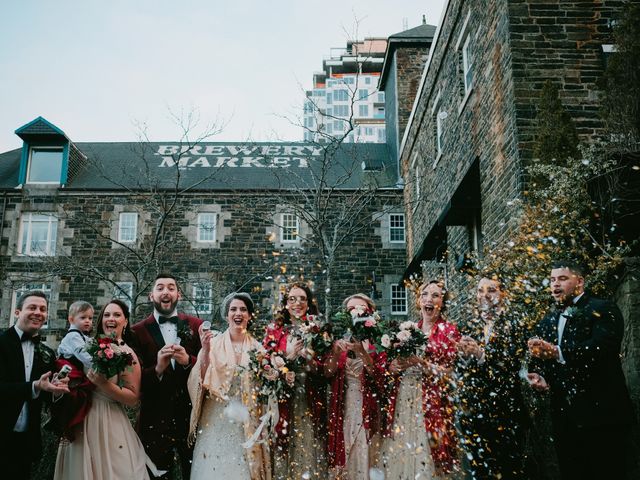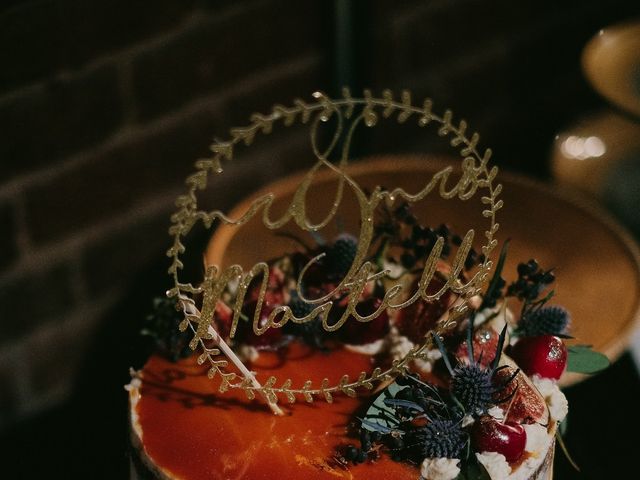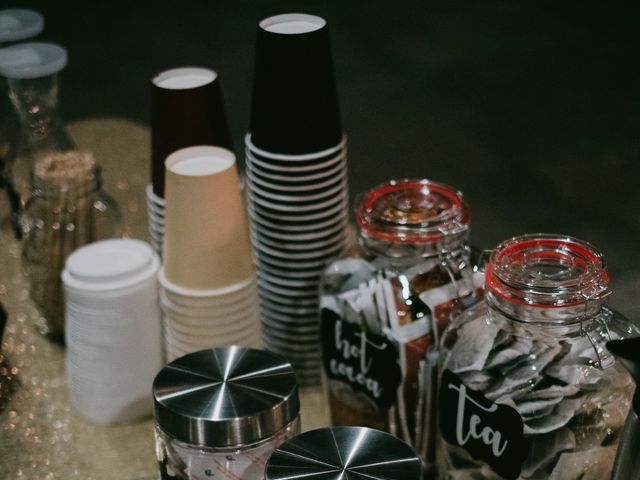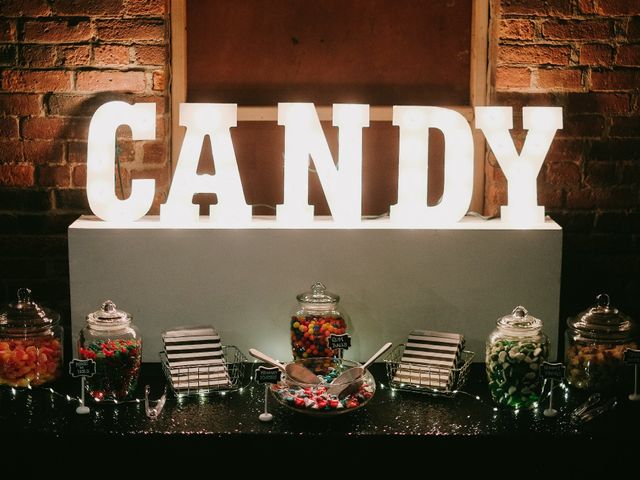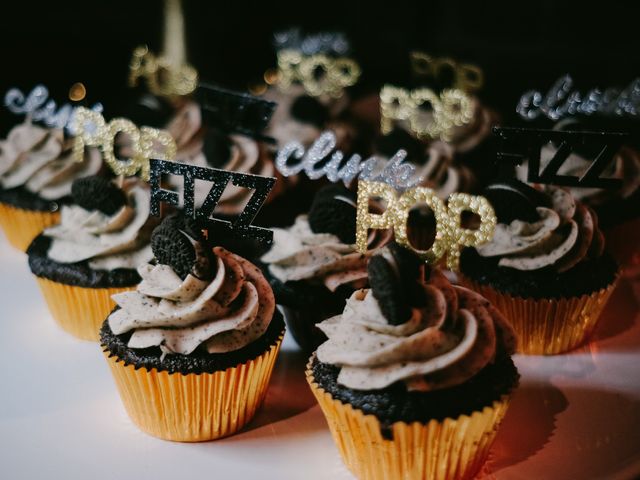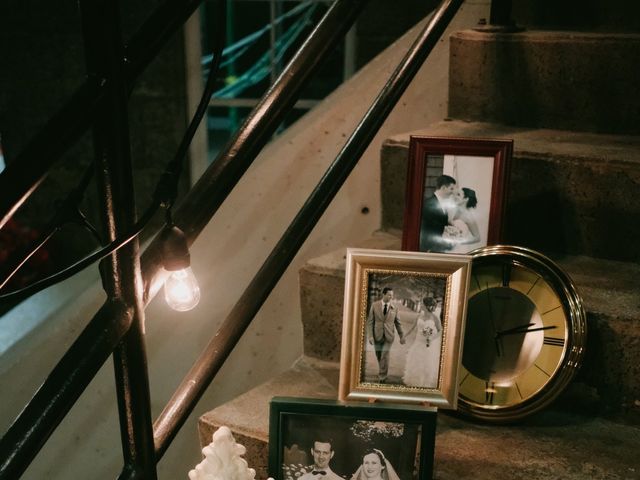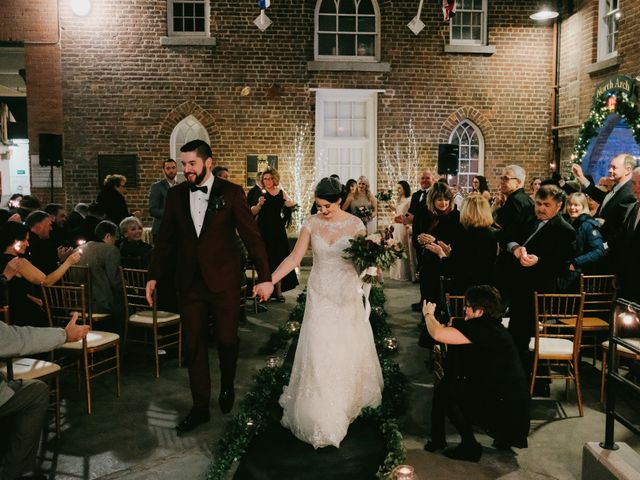 The story of our wedding
If there's one thing we all love and remember about the East Coast, it's the way it makes us feel. There's rarely a better feeling than singing your guts out to "The Night That Paddy Murphy Died" at the Lower Deck, eating a donair with friends, spilling beer all over yourself and waking up the next day to do it all again. When we got engaged, we thought well, yes we could elope and leave, or get married on a beach which probably wouldn't include everyone, or just have a small wedding. Instead, we decided to make it super East Coast-y by having a venue of the Alexander Keiths Brewery, including all our friends and family and drinking lots of beer, better yet on NYE, cause why not?
We had the most beyond phenomenal day from start to finish, and I haven't stopped thinking about how I just want to re live the magic all over again. We spent the day getting ready and being together with our closest family and friends, leading to the most gorgeous intimate evening ceremony in the courtyard of one of Halifax's most historic buildings, with our reception following immediately after in the Red Stag Tavern only steps away. We had a live band, incredible appetizers, champagne, candy and cake, and McDonalds at midnight. And it will forever be the most incredible NYE party of my life. I couldn't have done it without the help from so many.
Continue reading »
Our parents, bridal party, family and friends.. you all were so unbelievable leading up to, and during the entire day. Your kindness, support and thoughtful gestures haven't gone unnoticed. We love you. Thank you. I could kiss each and every one of you on the lips. Thank you for all of the support to make our day possible. Brian Clarke Susan Clarke Donnah Martell Paul Martell. Meghan Lawlor - thank you for making our faces stunning, and being so genuine and kind. If anyone needs a MUA, she's your girl. The girls from The Hills Bowtique; Kassandra and Shannon - for being there with a curling iron and kind words making us all a beauty while being so patient. Danielle (Twig & Twine Floristry) my flowers were perfect. so unbelievably stunning and creative and gorgeous. They were literally a dream. I cannot thank you enough. Thanks for being such a rockstar of a new mom and florist. My wonderful sister (Krista - Polka Dot Cakes). Thank you for creating the most gorgeous, delicious wedding cake and cupcakes. You have the best heart and such creative energy and I love you for it. The five different cupcake flavours were above and beyond, and our wedding cake was unbelievable. Thank you.
Patricia Barro - you did an insanely beautiful job during our ceremony, and we appreciate it more than words will ever show. Thank you. Meaghan and Marie (Mirror Image Media) - your energy, optimism and happiness is contagious. You two light up every room. Not only do you have the kindness hearts but you are both insanely talented in the videography world. It's your passion and it shows in your work. We love you so much. Evan McMaster - The most thoughtful, caring, kind, laid back guy I've met. He is so talented and unbelievable with photography. One person said he was like an octopus on the dance floor because he was consistently shooting the party until late at night. The most wonderful octopus I know! Suzanne and Amanda - The amount of stress you took off us was insane. The venue was gorgeous thanks to you two. You have such a creative, talented eye. And I will never be able to repay you. You made planning pre and post wedding a total dream. Thank you, thank you, thank you. Jen Miller - I have received so many unbelievable messages from those who attended my wedding about how beautiful your voice is and how talented you are. I love ya and thank you for taking on the challenge, putting up with my messages to you and being so amazing through everything. You made the ceremony what it was. Aaron Grant and his band The Greenwich Connection - you guys! I love you all and you completely nailed it. So much talent, such a huge party, so East Coast and perfect. Not to mention, the nicest group of guys ever! Thank you for learning new songs and throwing an insanely awesome party. Kevin and The Staff at The Red Stag Tavern and Alexander Keith's Brewery. Thank you. Thank you. Thank you. Everything was perfect. Thank you for your hard work. And to my new husband, for being my best friend and rock through the last 7 years. For supporting me through thick and thin, and making me laugh every day. I love you.
You think that you're going to know how to feel on the day you get married. But one thing I've learned is that you don't know. It feels like a dream. You take it all in - but it's a dream. So many people say you'll be nervous, scared, sobbing, freaking etc. But the real thing is that there's no expectation on how you should feel. It's just important to be present, and take it all on. I still don't know how I feel - but I'm definitely going to go with "f***ing awesome" and "emotionally so happy" for now. All I heard from our guests, bridal party and those who witnessed our wedding said that it was magic. And it really, really was. It was magic. Thank you for everyone that made it all possible. I don't know how to repay you - but maybe the memories will be more than enough.
Bobby and Kimberly's vendor team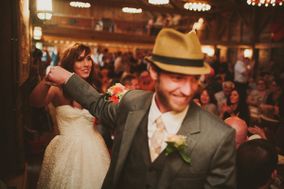 Other Nova Scotia weddings
View all
Get inspired with Real Weddings
Other burgundy weddings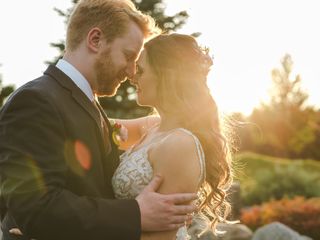 Show all
Other Winter weddings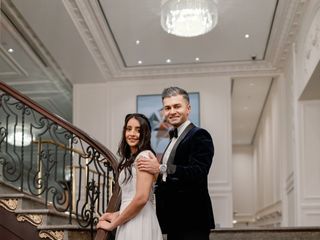 Show all
Other vintage weddings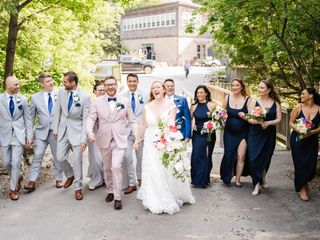 Show all