9 Boutique Hotels That Make for Intimate Wedding Venues in Toronto
Searching for a cool place to celebrate your big day? Look past the city's sky-high hotels and try one of these boutique spots that double as intimate wedding venues in Toronto.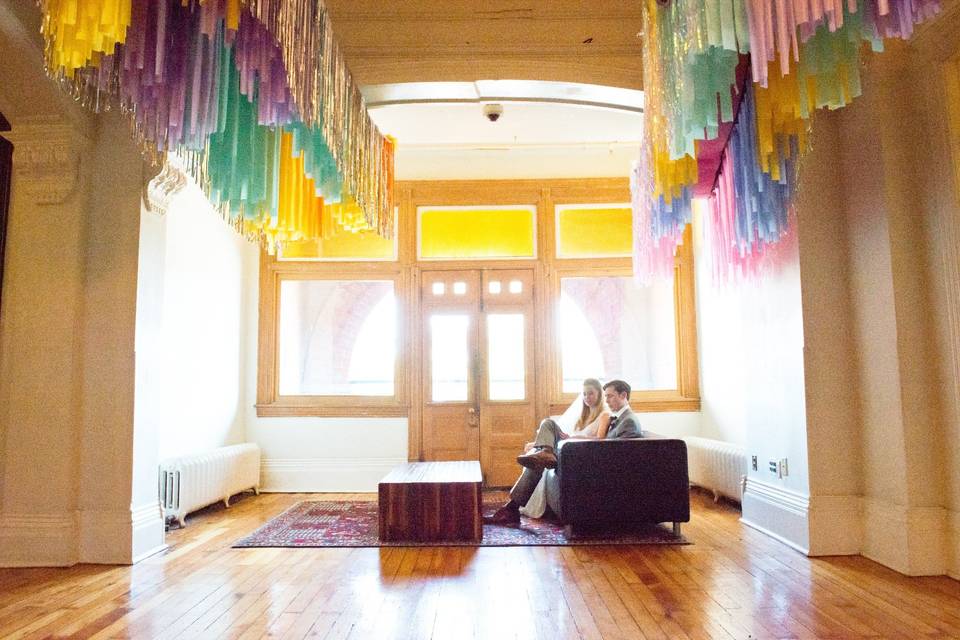 On the hunt for the perfect intimate wedding venue in Toronto where you and your guests can stay the night? While the Hilton and Sheraton offer amazing event spaces, Toronto's boutique hotel wedding venues are known for their cultural flair. These places are impeccably designed, often featuring the works of local artists, and cozier than their big box, skyscraping counterparts.
Here are 9 boutique hotels that make for intimate wedding venues in Toronto.
Gladstone Hotel (1214 Queen Street West)
Situated at the cross-section of Queen Street West and Parkdale, Toronto's most creative neighbourhoods, you'll find the Gladstone Hotel, an artsy community hub and cool boutique wedding venue on the west side. The building is the perfect mix of old and new, blending Victorian architecture with more modern furnishings. It has three wedding-ready spaces up for grabs: The Ballroom (capacity of 150 guests, or 250 when combined with The Café), the 2nd Floor Reception Gallery (capacity of 120 guests) and the Melody Bar (capacity of 150 guests).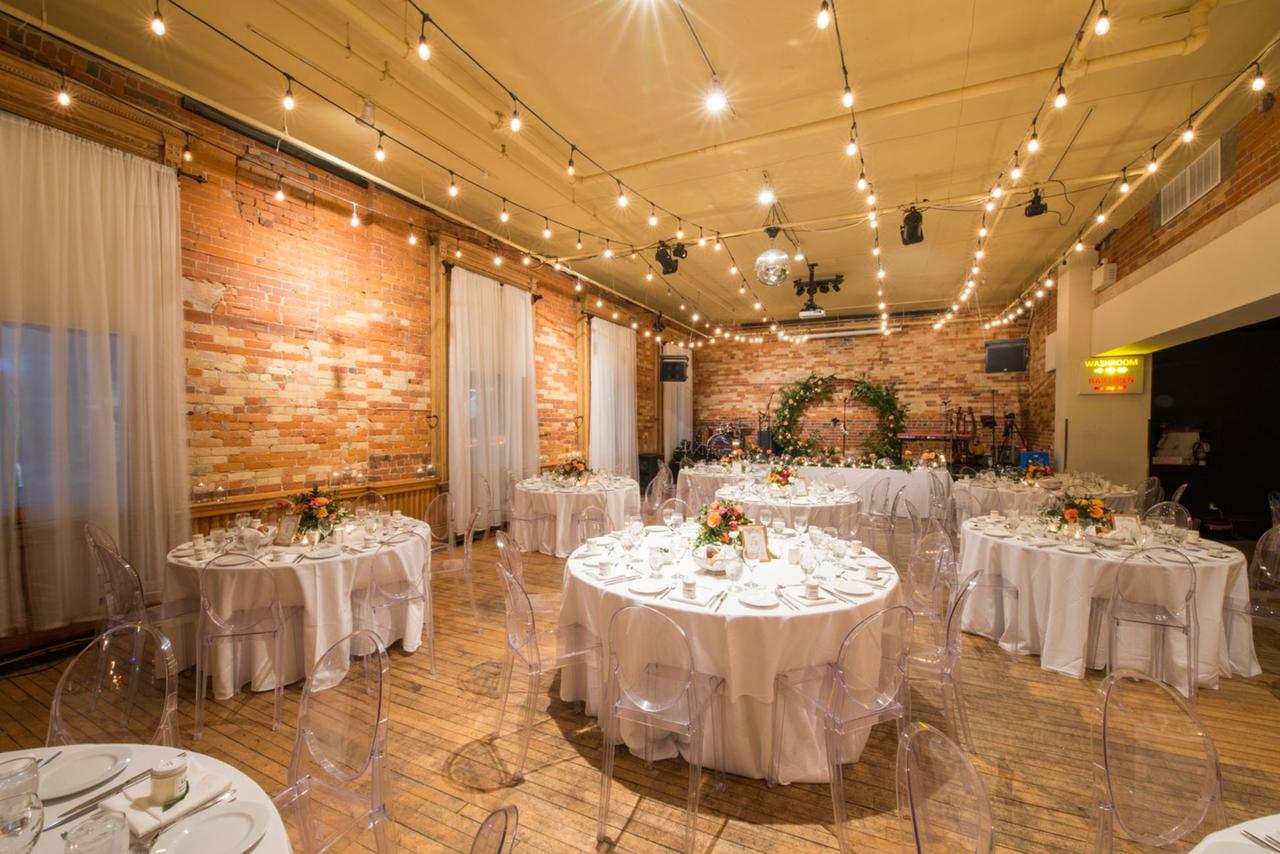 The Drake Hotel (1150 Queen Street West)
Perched on the corner of Queen West and Beaconsfield is one of the city's trendiest boutique hotels - The Drake Hotel. This spot has received praise from Vogue, Condé Nast Traveller, CNN, Harper's Bazaar and more (so you know it's legit). For weddings, it has seven event spaces to choose from: The South Lounge, North Lounge, The Underground, Sky Yard, Room 222, The Cafe Bistro and the South Patio. They vary in size and intimacy and some can be combined to accommodate larger groups.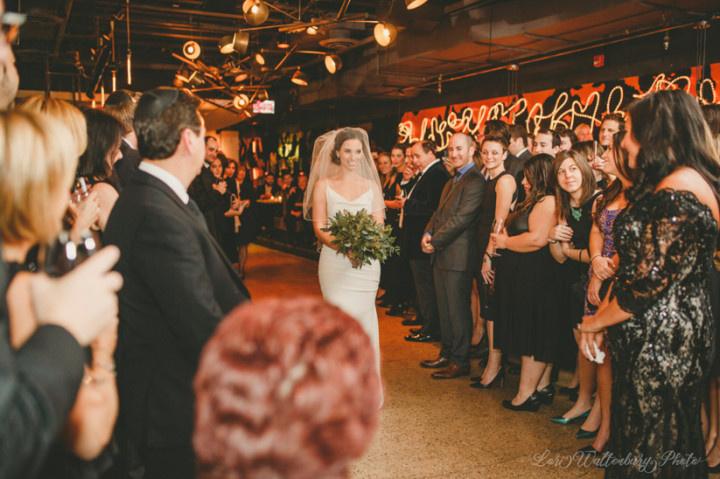 1 Hotel Toronto (550 Wellington Street West)
Want to get hitched in the King West neighbourhood? The 1 Hotel Toronto is the obvious choice. This place exudes luxury and through biophilic design and culinary collaborations featuring locally sourced raw or reclaimed materials, their mission is to showcase the beauty of nature. Whether you want to exchange vows on its stunning rooftop patio or have your first kiss in the Maple Ballroom, it's got you covered. The maximum capacity is 160.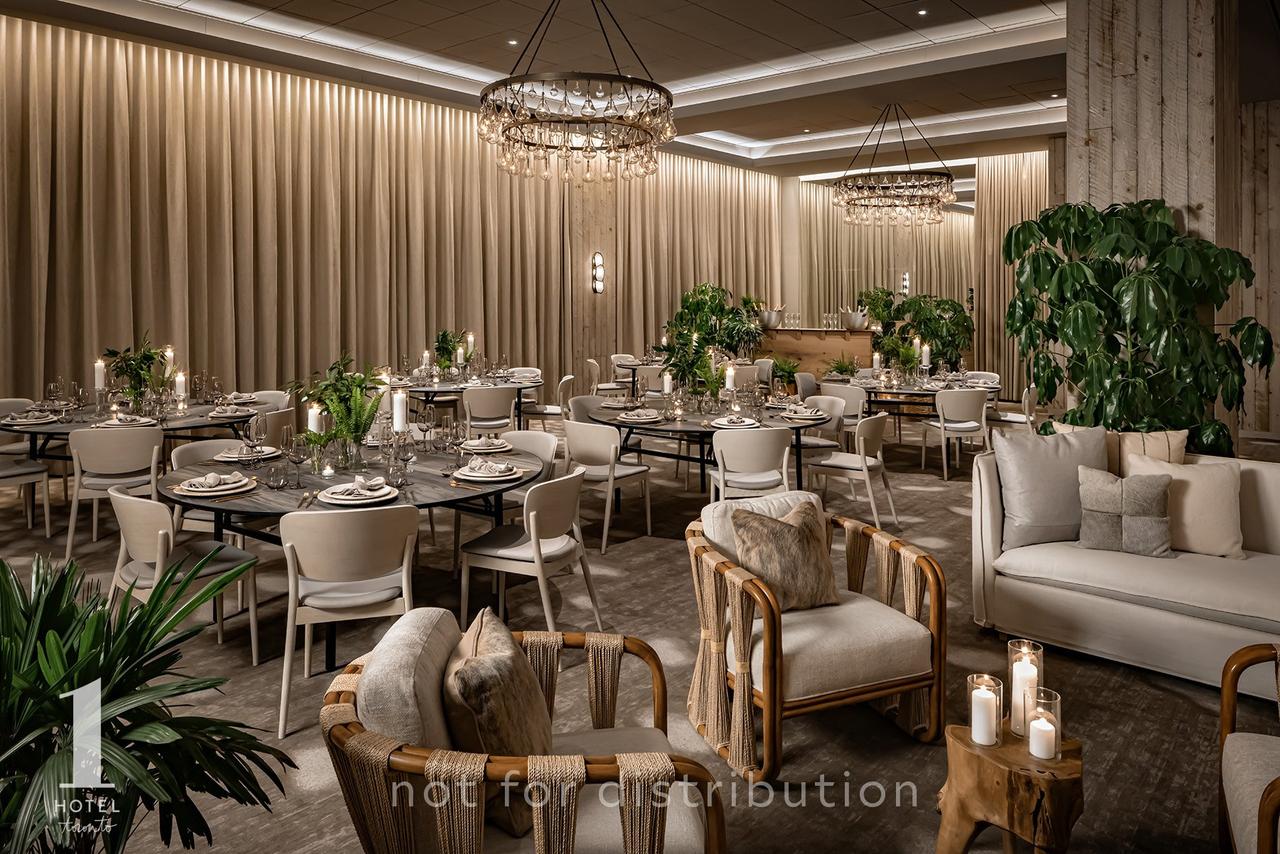 Hotel Ocho (195 Spadina Avenue)
If you like the look of loft venues, you'll love Hotel Ocho. This boutique wedding venue in Toronto has that coveted industrial chic look, with brick walls, exposed beams and a few modern flourishes for good measure. A true chameleon, it's event room can be transformed to fit almost any theme you dream up. It's ideal for intimate weddings, with a capacity of 30 guests.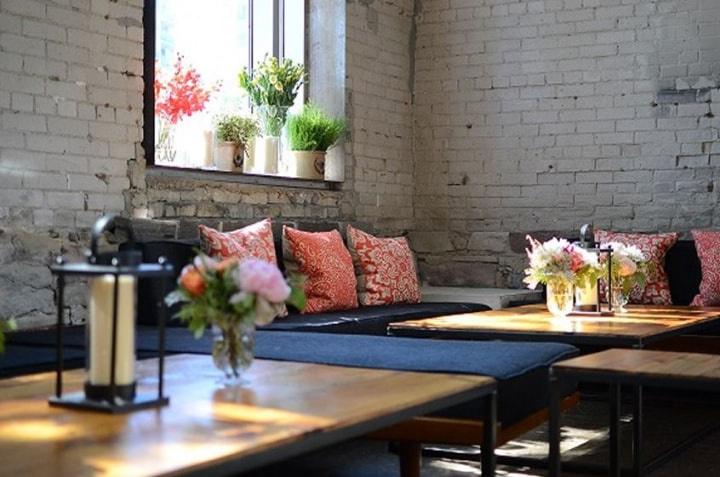 The Broadview Hotel (106 Broadview Avenue)
What was formerly a seedy strip club (see ya, Jilly's!) has been transformed into a gorgeous hotel and intimate wedding venue in Toronto's east end. The Broadview Hotel boasts a modern-meets-elegant first-floor dining room, industrial-chic event room and seriously stunning rooftop patio (just to name a few of its available spaces), all of which you can make use of on your big day. Its largest function room can fit up to 140 guests, making it ideal for small to midsize events.
Bisha Hotel (80 Blue Jays Way)
Right in the heart of Toronto's Entertainment District on Blue Jays Way, you'll find Bisha Hotel, a luxury boutique hotel with some serious style. It has killer art pieces (including some by Andy Warhol) and decor that looks like it was borrowed from a Vogue or Vanity Fair shoot. The Sky Suite is the obvious choice for weddings, offering 2340 feet of event space and killer views of the city. Alternatively, if you're hosting something more intimate, you can also rent out a smaller suite.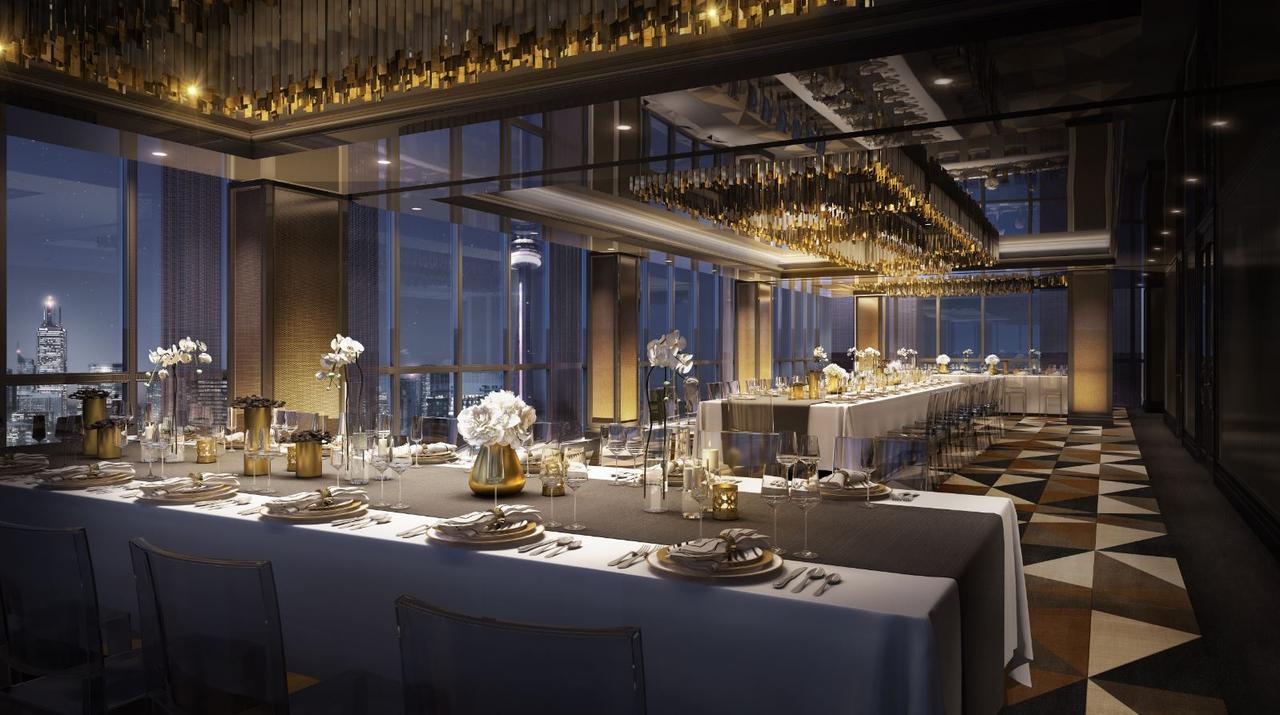 The Annex (296 Brunswick Avenue)
The Annex is known for its hip and trendy style (seriously, each room looks like it belongs on a Pinterest board). You can host your celebration in its Lobby Bar and Patio (which can be booked semi-privately) or buyout The Commons (its restaurant space). Each area boasts dark decor and furnishings, so you're guaranteed to stand out in your white gown.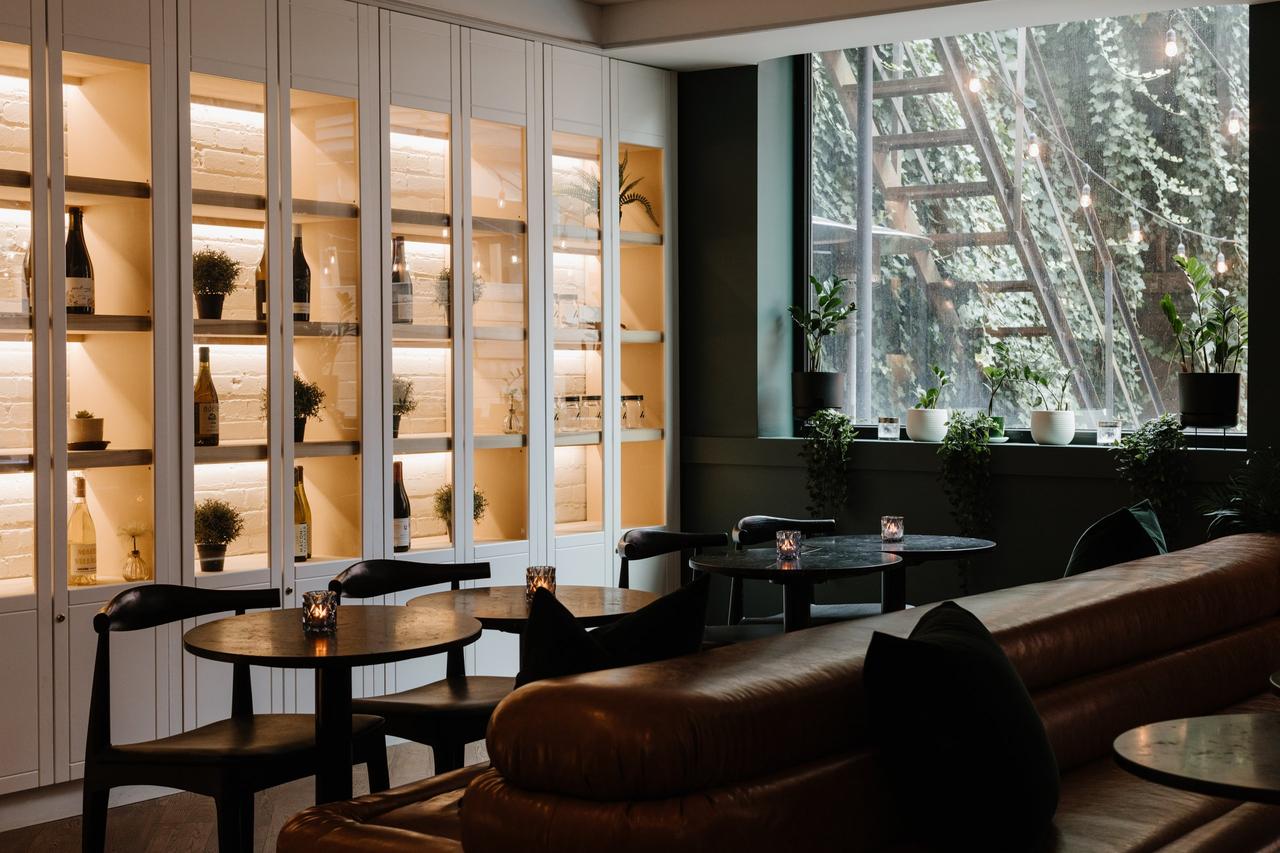 Kimpton Saint George Hotel (280 Bloor Street West)
The Kimpton Saint George Hotel is another intimate wedding venue in Toronto's Annex neighbourhood. Its Peregrine Room, the main event space, has a modern/retro feel and gets plenty of natural light thanks to its massive windows. As for space, it covers 1126 square feet and can accommodate up to 100 guests, making it ideal for midsize weddings.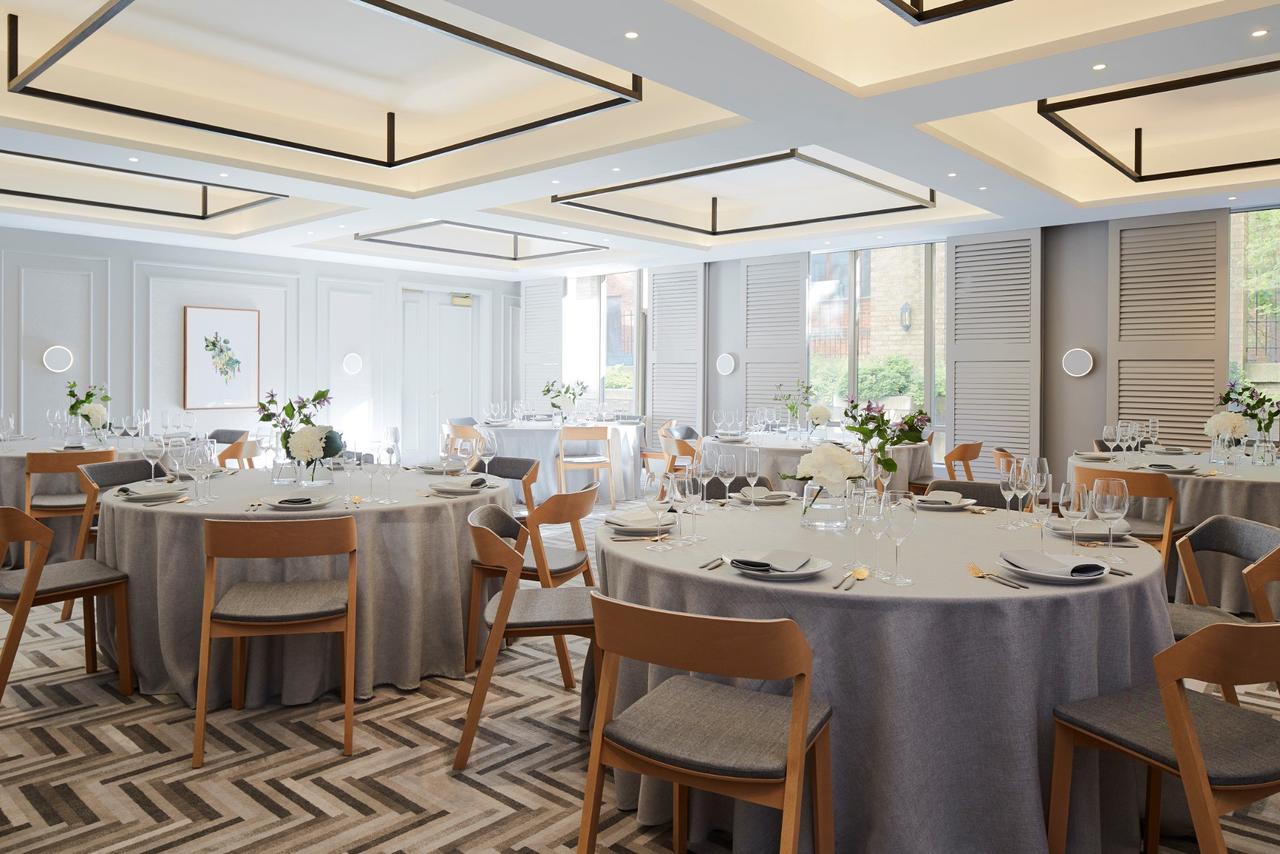 The Ivy at Verity (111D Queen Street East)
Last but certainly not least, we have The Ivy at Verity. This boutique hotel has it all - a luxury spa, beautifully decorated rooms and a ground-floor restaurant (GEORGE) where you can say your vows and celebrate. It can accommodate up to 120 guests, but can also handle more intimate celebrations.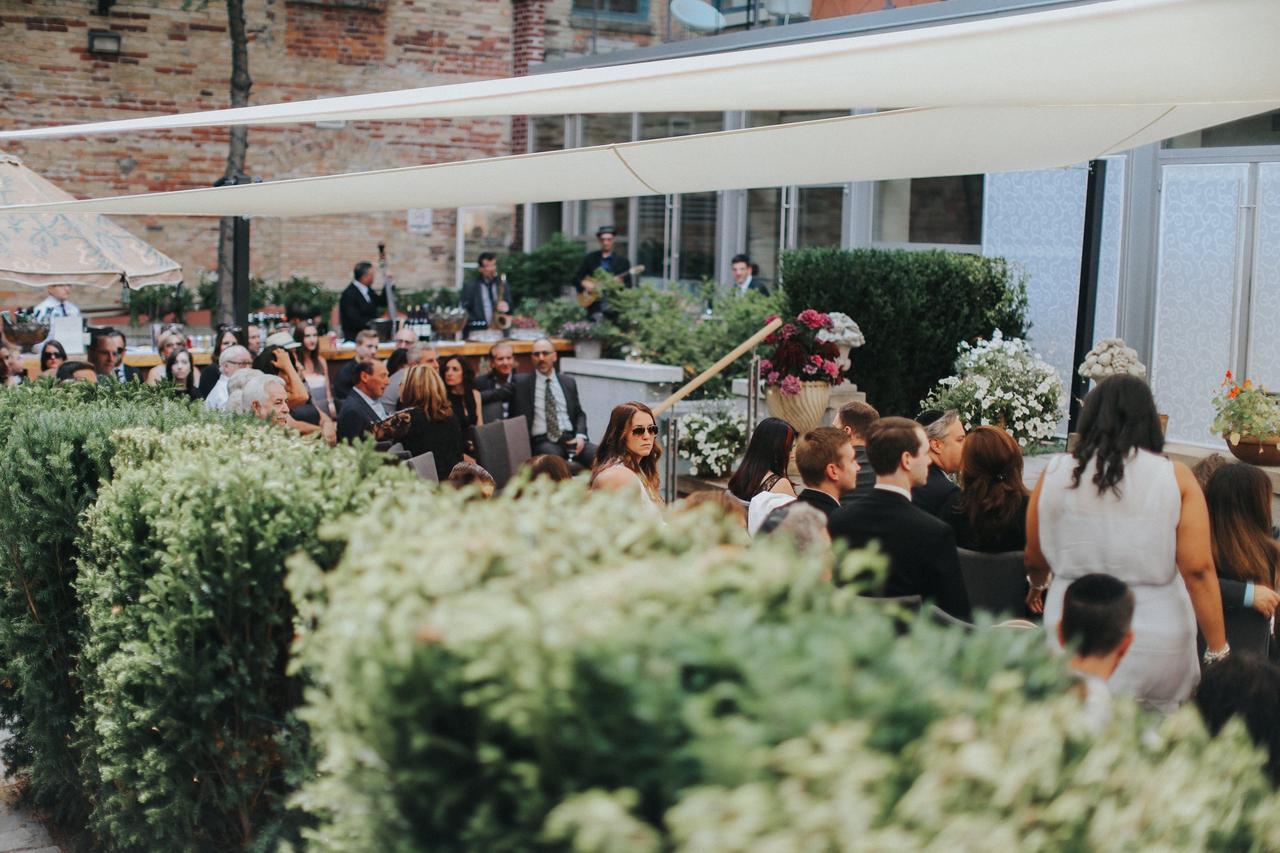 Find more intimate wedding venues in Toronto on WeddingWire »