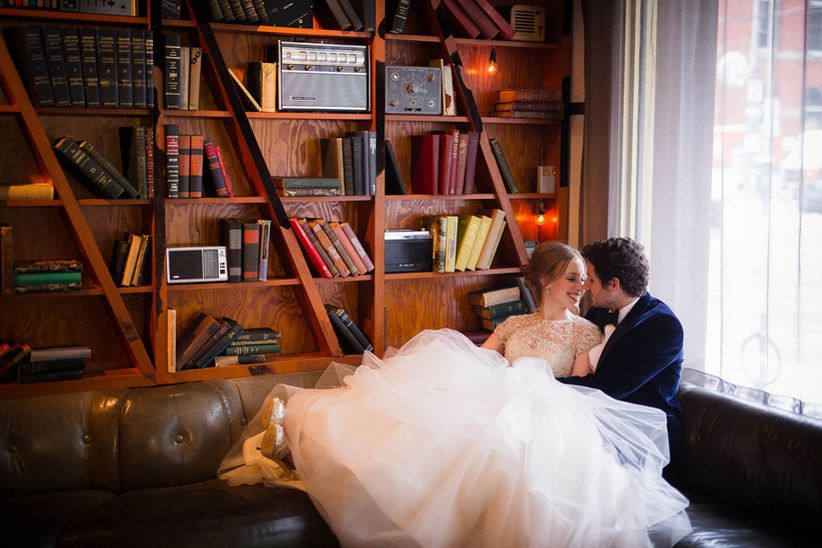 On the hunt for the perfect hotel venue for you "I dos"? While spots like the Hilton and Sheraton offer amazing event spaces, Toronto's boutique hotels are known for their cultural flair. These places are impeccably designed, often featuring the works of local artists, and cozier than their big box, skyscraping counterparts.
Here are a few of Toronto's most wedding worthy boutique hotels.
The Drake Hotel (1150 Queen Street West)
Perched on the corner of Queen West and Beaconsfield is one of the city's trendiest boutique hotels - The Drake. This spot has received praise from Vogue, Condé Nast Traveller, CNN, Harper's Bazaar and more (so you know it's legit). For weddings it has seven event spaces to choose from: The South Lounge, North Lounge, The Underground, Sky Yard, Room 222, The Cafe Bistro and the South Patio. They vary in size and intimacy and some can be combined to accommodate larger groups.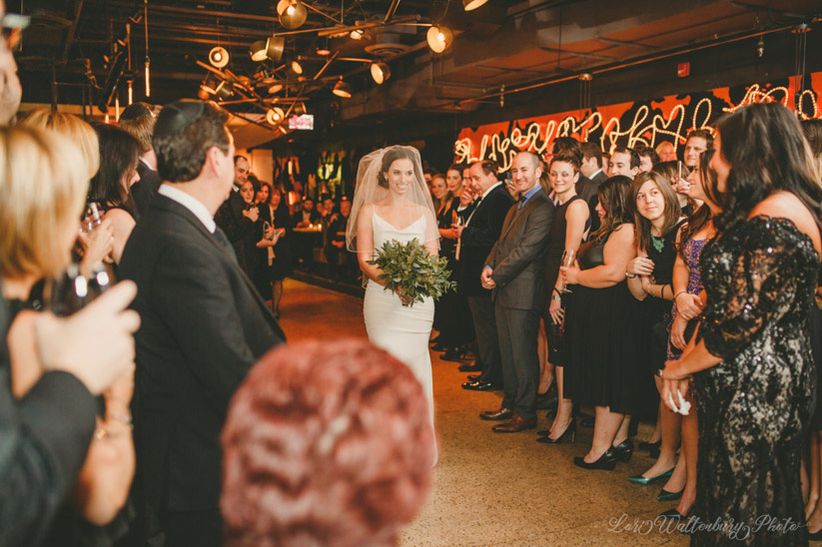 Gladstone Hotel (1214 Queen Street West)
Take a stroll down the street from The Drake and you'll find the Gladstone Hotel, another fan favourite on the west side. The building is the perfect mix of old and new, blending Victorian architecture with more modern furnishings. It has three wedding-ready spaces up for grabs: The Ballroom (capacity of 150 guests, or 250 when combined with The Café), the 2nd Floor Reception Gallery (capacity of 120 guests) and the Melody Bar (capacity of 150 guests).
Thompson Toronto (550 Wellington Street West)
Want to get hitched in the King West neighbourhood? The Thompson Toronto is the obvious choice. This place exudes luxury and has hosted the likes of James Franco, Kate Hudson and Marion Cotillard (among other A-listers), earning it Hollywood's seal of approval. Whether you want to exchange vows on its stunning rooftop patio or have your first kiss in a swanky ballroom, it's got you covered. The maximum capacity is 160.
Hotel Ocho (195 Spadina Avenue)
If you like the look of loft venues, you'll love Hotel Ocho. The space has that coveted industrial chic look, with brick walls, exposed beams and a few modern flourishes for good measure. A true chameleon, it's event room can be transformed to fit almost any theme you dream up. Its ideal for intimate weddings, with a capacity of 30 guests.
Windsor Arms Hotel (18 St. Thomas Street)
In the market for something truly elegant? Look no further than this Victorian Yorkville gem. Instead of trend-forward trappings, you'll find massive crystal chandeliers, sky-high ceilings and a grand piano (it's quite the sight to see). The hotel can accommodate larger parties than the others on this list with a capacity of 250