17 Elegant Wedding Venues in Toronto for a Vintage-Style Celebration
Want to make your wedding an old-fashioned affair to remember? Here's are some elegant wedding venues in Toronto for a vintage celebration.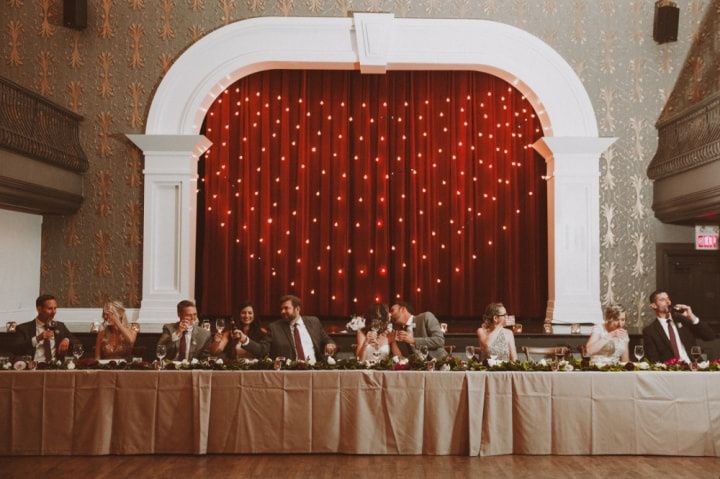 Dreaming of hosting a vintage wedding? Lucky for you, there's no shortage of elegant wedding venues in Toronto, so you should have no trouble tracking down the perfect place to say your "I dos". We've rounded up the most stunning heritage buildings up for grabs that'll take you back in time to make your job a little bit easier (a castle, a manor, and an old mill are just a few of the amazing options available). Whether you're looking to host an intimate affair or a 400-person event, there's a vintage-style wedding venue on this list for you.
Here are some elegant wedding venues in Toronto for a vintage-style celebration.
Graydon Hall Manor (185 Graydon Hall Drive)
Head north of the downtown core to experience everything that Graydon Hall Manor has to offer. The Georgian-style venue was built in 1936 and is the ideal vintage getaway for your big day. It flaunts sweeping gardens, stone terraces, fountains, grand fireplaces, golden chandeliers, gallery-worthy paintings and more. The indoor capacity is 180 guests and the outdoor capacity is 250 guests.
The Great Hall (1087 Queen Street West)
Smack on the corner of Queen and Dovercourt sits The Great Hall, an elegant wedding venue in Toronto with some real vintage flavour. Its main hall boasts coffered ceilings, a framed stage, massive chandeliers, patterned walls, wooden accents and enough room for 480 guests. If that's not your style, there's also the industrial-chic Longboat Hall (capacity of 400 guests) and the Victorian-esque Conversation Room (capacity of 117) and Drawing Room (capacity of 97).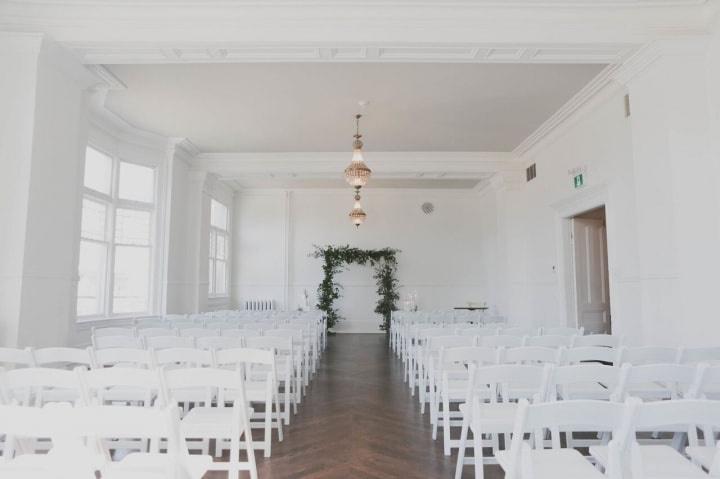 The Albany Club (91 King Street East)
Want to take care of your "something blue" with your wedding venue? The Albany Club is the place for you. Its main dining room, which has a capacity of 160 guests, is a vintage oasis with cobalt walls, wood panelling, shimmering chandeliers and sky high ceiling. If that's not your style, it has a handful of equally charming, smaller dining rooms and a rooftop terrace available for rental.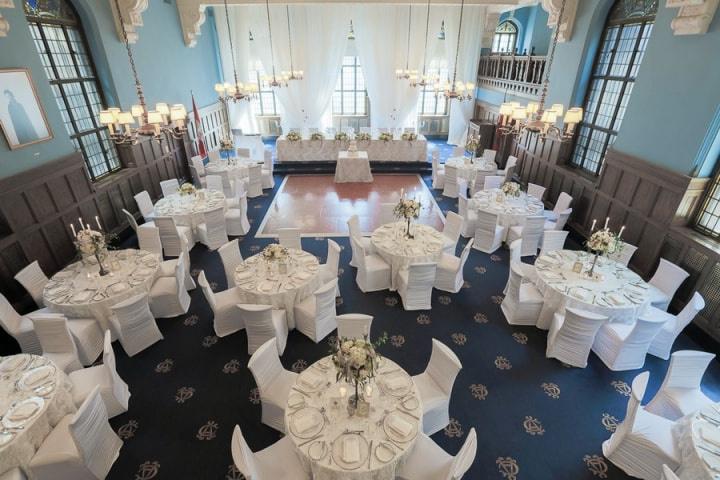 Old Mill Toronto (21 Old Mill Road)
The Old Mill is a Toronto wedding favourite, and for good reason: it's big, it's beautiful and it'll take care of everything from your linens to your presentation tables. It has been in business for more than 100 years and has an old-timey charm that just can't be replicated. Inside you'll find grand fireplaces, ornate ceilings, wood-heavy decor and enough space to host up to 500 guests. It has 13 rooms available, so you're bound to find something that fits your wedding size and style.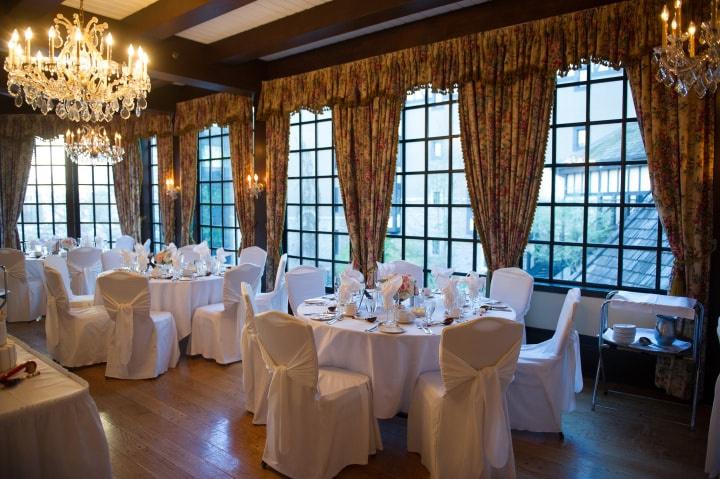 University Club of Toronto (380 University Avenue)
University Avenue has no shortage of stunning historical buildings, and the University Club of Toronto is one of its best, especially for weddings. The Georgian-style space is equipped with everything from intricate fireplaces to Persian carpets, making it the perfect escape from the ultra-modern skyscrapers that populate the downtown core. It has seven spaces available and can host anywhere from 12 to 120 guests.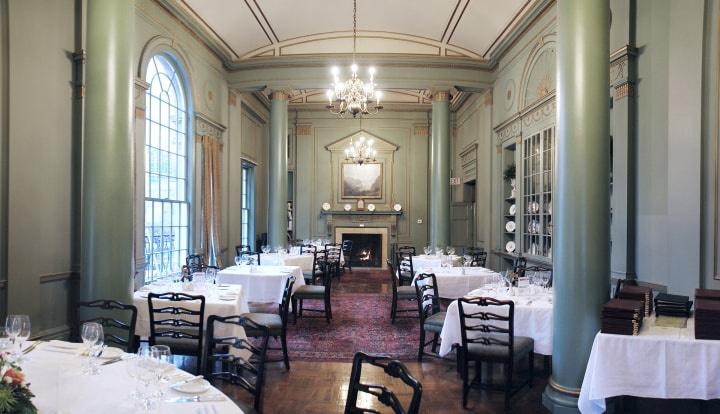 The Royal Canadian Military Institute (426 University Avenue)
The Royal Canadian Military Institute is another historic wedding venue on University Avenue, located just a hop, skip and a jump away from the University Club of Toronto. Elegant dining rooms with sparkling chandeliers, a stunning wood-heavy library and an old-school lounge make it worth scouting out for your vintage affair. Its largest space is fit for 180 guests, but rooms like the library and lounge are perfect options for more intimate weddings.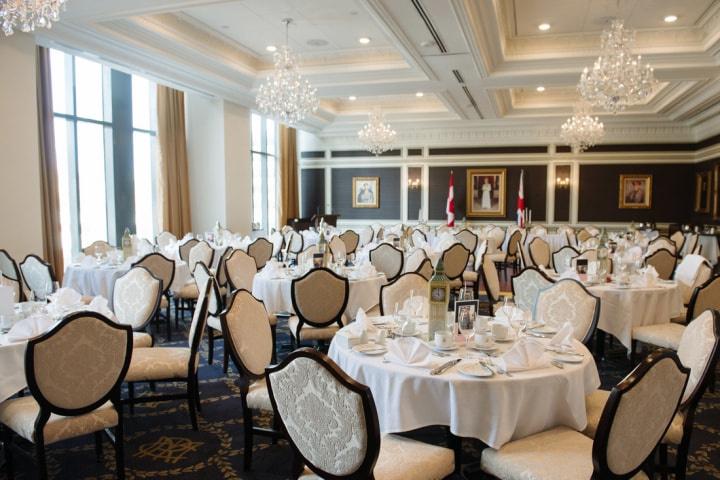 Casa Loma (1 Austin Terrace)
Want to feel like monarchs on your big day? Head to Casa Loma for a wedding fit for royalty. This stunning castle has played host to its fair share of weddings, and it could be where you say your "I dos", too! From a stained glass conservatory to beautiful gardens, this place has it all. It has five spaces available for events: the Great Hall, the Library, the Conservatory, the Terrace & Garden and the Glass Pavilion. The largest space, The Great Hall, can seat up to 250 guests.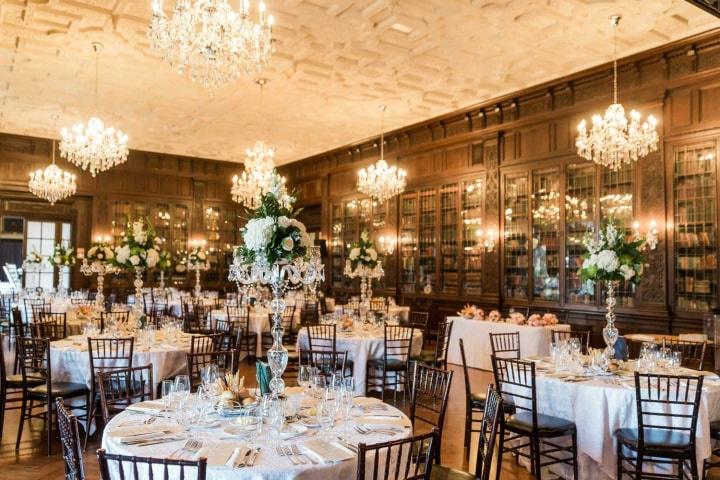 Enoch Turner Schoolhouse (106 Trinity Street)
Head to Toronto's Corktown neighborhood and you'll find Enoch Turner Schoolhouse nestled on Trinity Street. It was built in 1848 as a one-room school and the site's West Hall was added in 1869. The one-storey Gothic revival-style brick schoolhouse boasts arched windows, wood details on the ceiling (so, needless to say, it gives off serious vintage vibes). The venue has four wedding-worthy rooms up for grabs with capacity to comfortably accommodate a total of 150 guests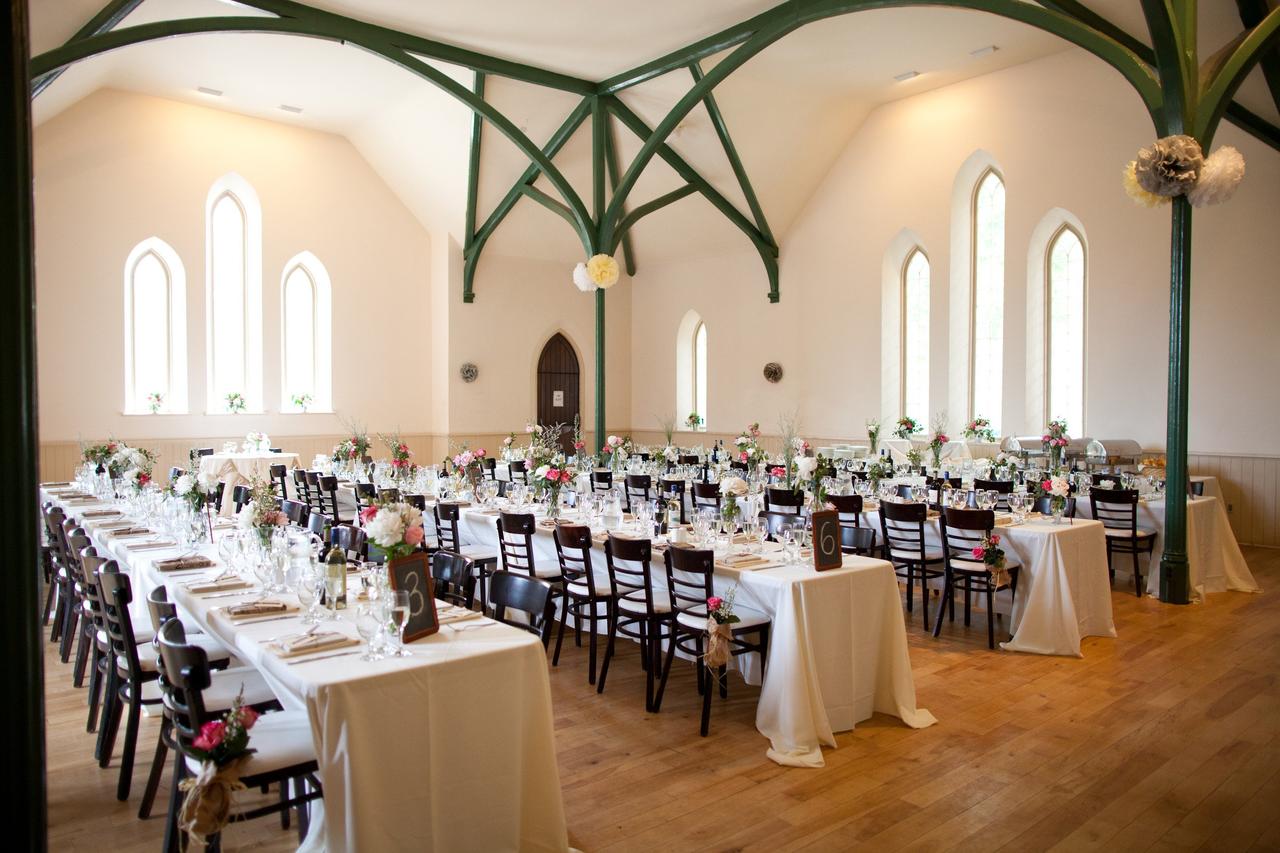 Windsor Arms Hotel (18 St. Thomas Street)
Want to say your "I dos" in Toronto's luxurious Yorkville neighbourhood? Look no further than the Windsor Arms Hotel. The Victorian-style hotel features stunning fireplaces, elegant chandeliers, stained glass windows, massive paintings and more, giving it a real vintage feel. It can accommodate 250 seated guests or 500 people cocktail-style. Bonus: since it is a hotel, you and any out-of-towners can stay the night.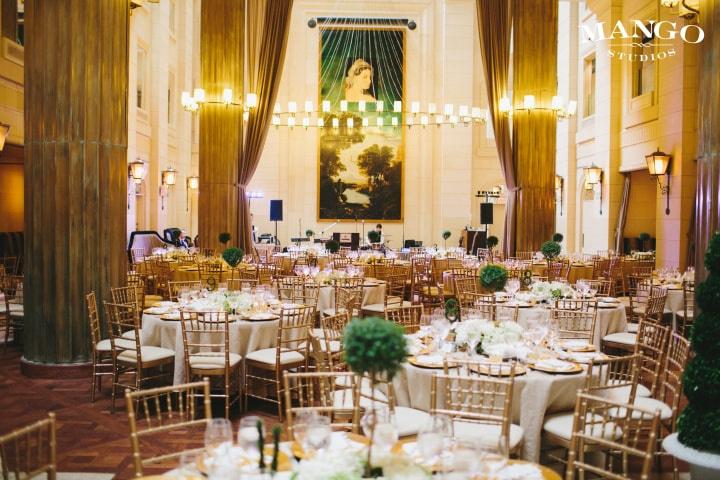 Liberty Grand Entertainment Complex (25 British Columbia Road)
If you're on the hunt for a vintage spot with killer views, the Liberty Grand Entertainment Complex may just be the best elegant wedding venue in Toronto for you. It was built way back in 1926 and held onto much of its classic style (with some necessary updates, of course). There are four unique event spaces available for weddings, including a grand ballroom and courtyard, giving you both indoor and outdoor options for your big day. The largest can fit 2000 guests, so you should have no trouble fitting all of your friends and relatives.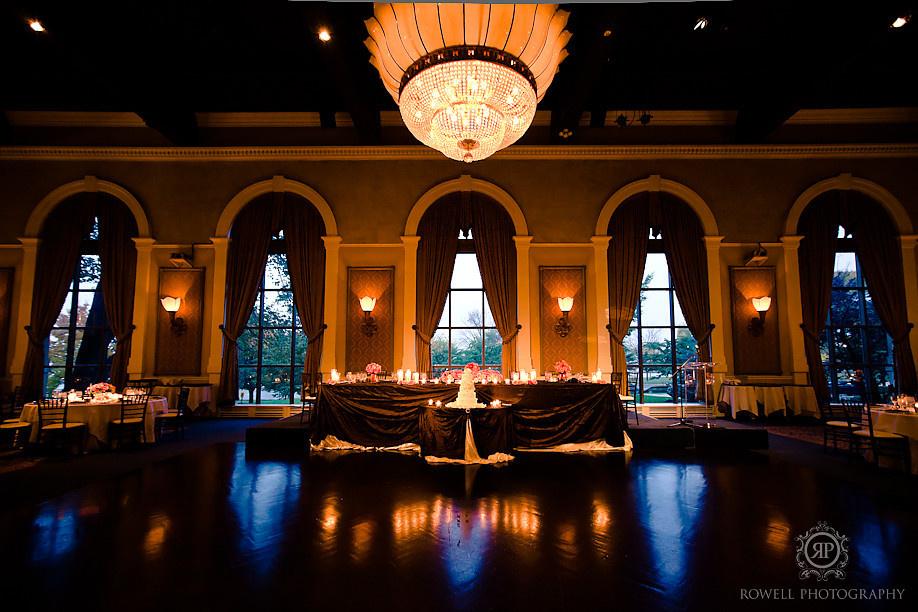 The VandenBerg House (1400 Queen Street East)
Searching for an intimate vintage wedding venue? Look no further than The VandenBerg House. Inside you'll find light wood floors, chandeliers, white walls and minimal decor (meaning you can easily make it over to fit with your theme). The house is conveniently located right next to Queen Margherita Pizza, so you can bless your guests with a delicious Italian feast after you've said your vows. With enough room for a petite party of 35 seated guests, this spot is best suited for intimate weddings.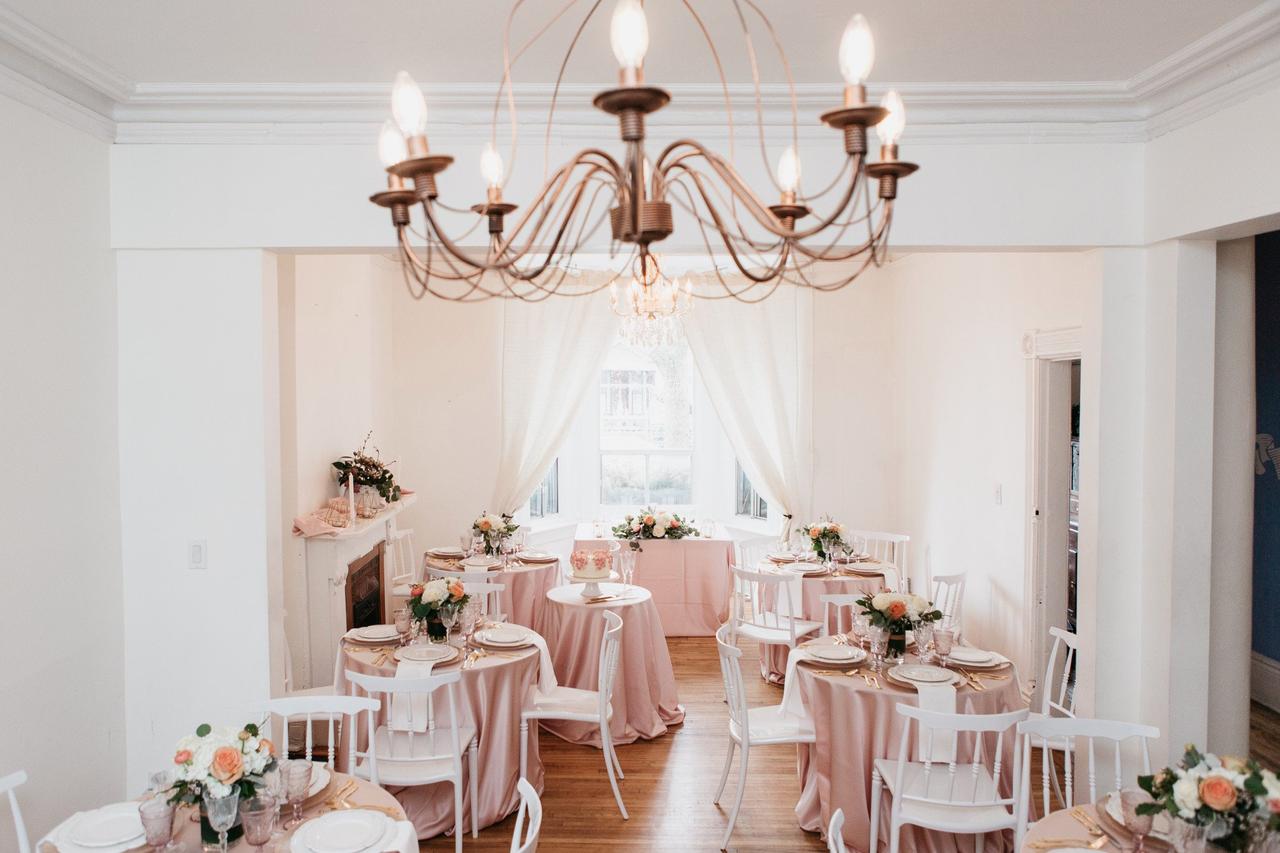 Ontario Heritage Centre (10 Adelaide Street East)
The Ontario Heritage Centre is a Financial District treasure that sits just west of where Yonge and Adelaide meet. What was once the Canadian Birkbeck Investment and Savings Company is now a full-fledged event venue. It was built in 1909 and has maintained its Edwardian allure over the years. Inside you'll find intricate wood and ironwork, tall ceilings, manually operated elevators and grand staircases. It has three rooms available for your big day: the Gallery (capacity of 160 guests), the Birbeck Room (capacity of 80 guests) and the Oval Boardroom (capacity of 12 guests).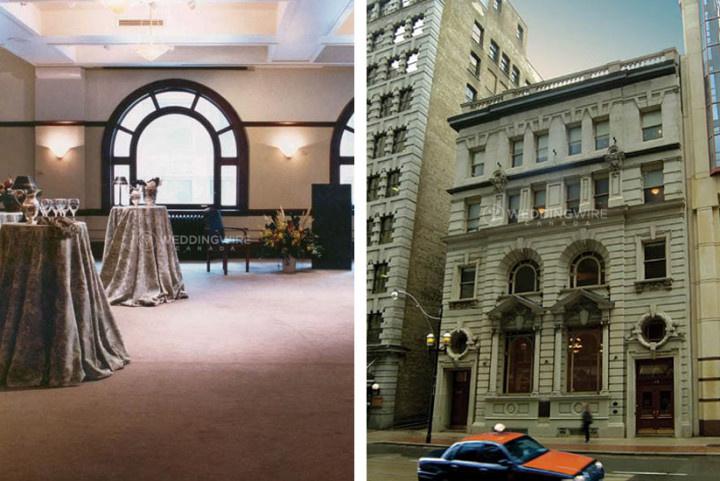 1871 Berkeley Church (315 Queen Street East)
Take your guests back to 1871 by bringing your wedding to the Berkeley Church. It's a totally unique historic wedding venue in Toronto's east end that boasts sky-high ceilings, stained glass windows, exposed stone walls and a charming courtyard (I mean, what more could you want?). Its capacity is 580, so you can have a truly massive celebration if that's your style.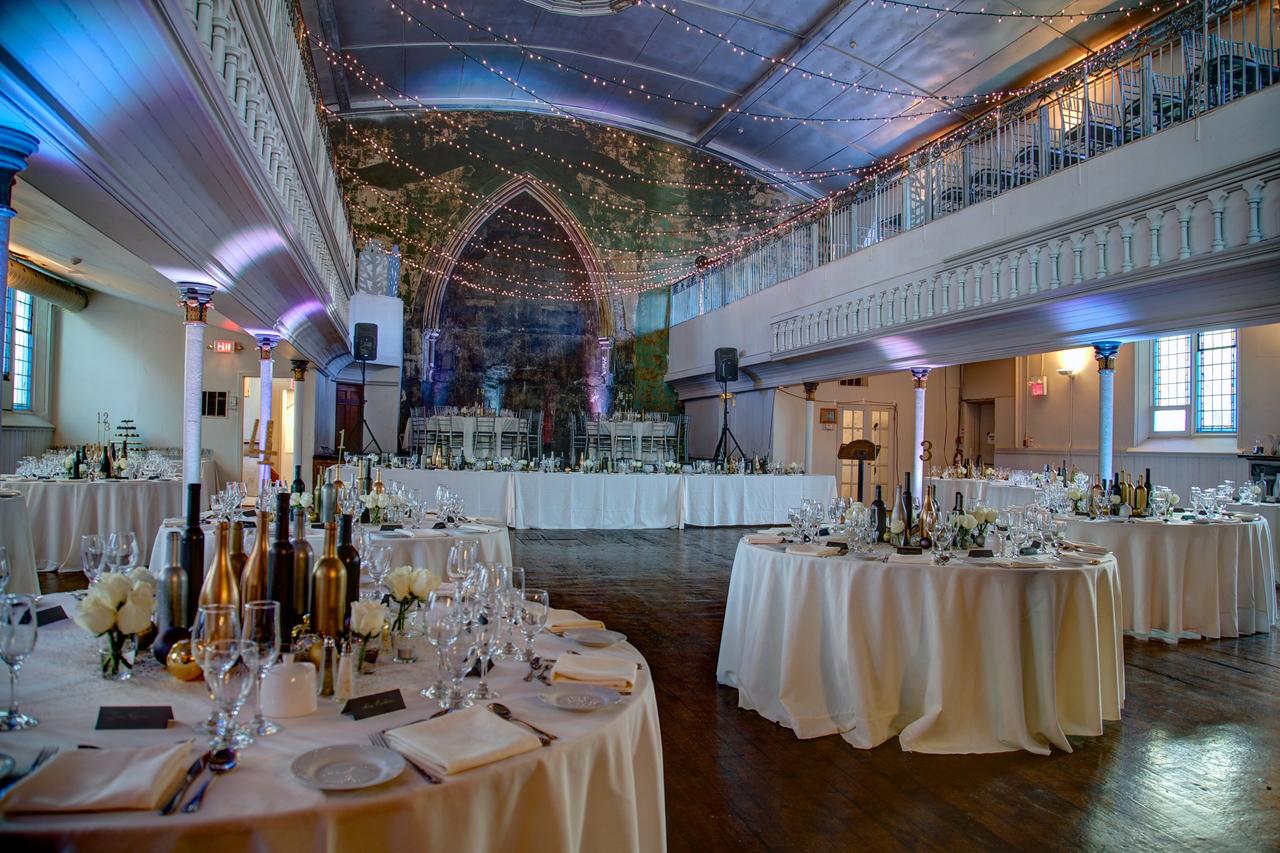 One King West (1 King Street West)
If you've been dreaming of tying the knot in a ballroom, book One King West for your big day. It's grand, it's stunning and has all the trappings of luxury (we're talking columns, massive arched windows, coffered ceilings, and crystal chandeliers). Not only is it one of the most elegant wedding venues in Toronto for vintage ceremonies and receptions, but it has built-in accommodations, so you won't have to find a hotel for you and your guests (it can fit up to 300!).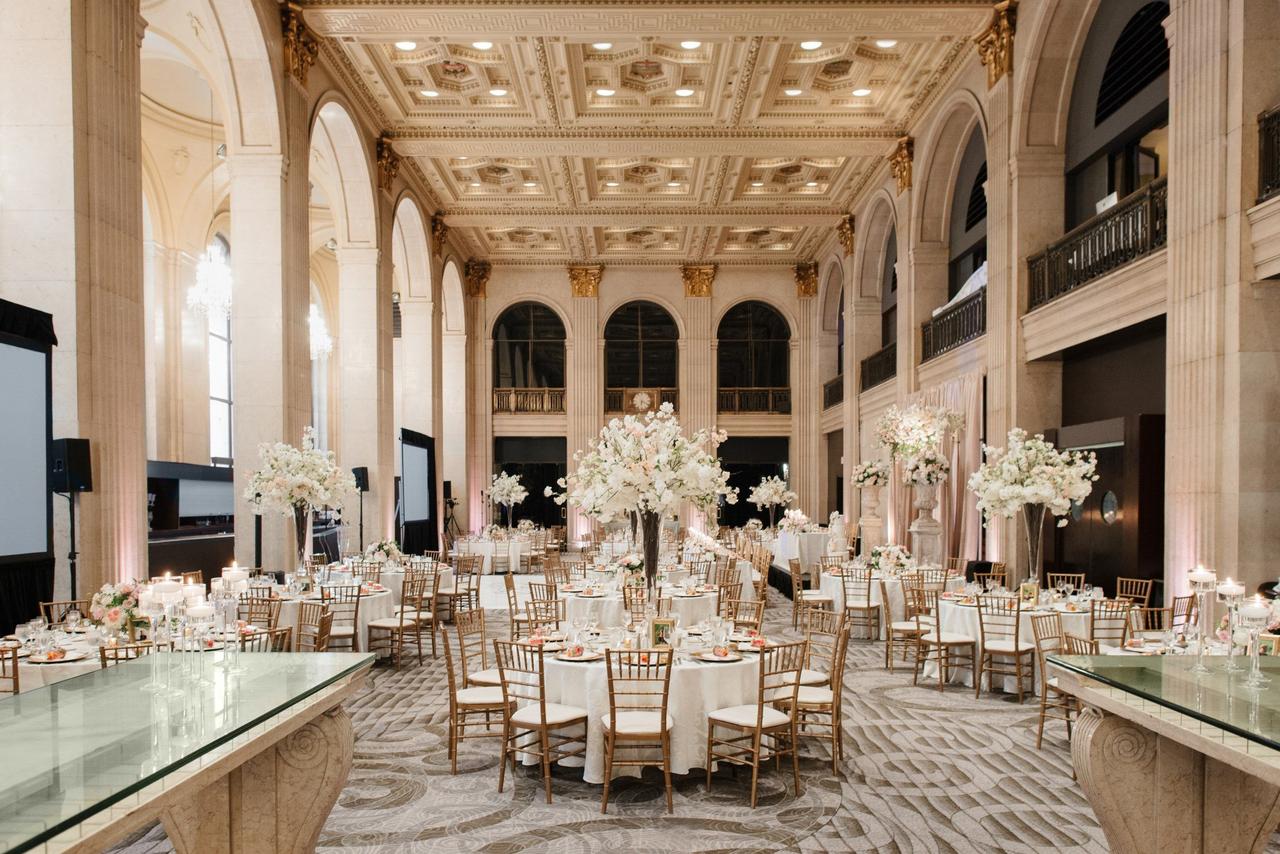 Campbell House Museum (160 Queen Street West)
Right on the bustling corner of Queen and University, you'll find the Campbell House Museum. It features 19th-century architecture and truly stands out amongst the surrounding skyscrapers. You can make use of its elegant interior or head out to the lawn for an open-air celebration. If you opt for a full buyout, it can accommodate up to 150 guests, so its ideal for small to midsize weddings.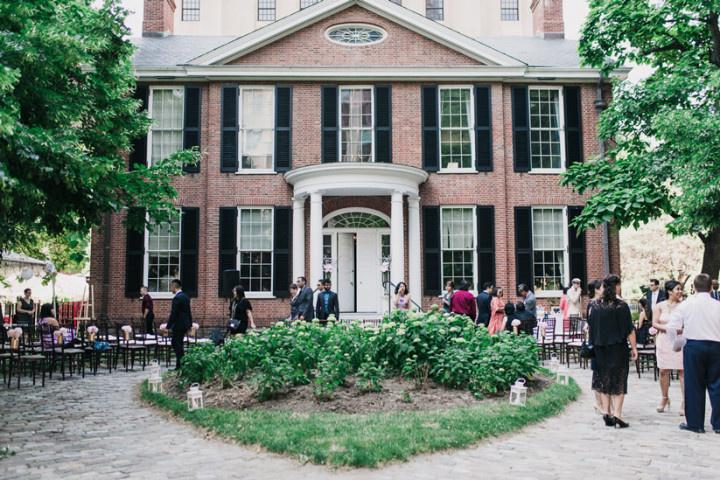 Royal Canadian Yacht Club (141 St. George Street)
If blue has made its way into your wedding colour palette, you need to check out the Royal Canadian Yacht Club. Inside you'll find nautical murals, porthole-style skylights and a blank canvas space that you can easily transform for your big day. Alternatively, you can make use of its lawn, which overlooks Lake Ontario and the city skyline. It can fit up to 250 guests, so you shouldn't have to cut any names from your guest list.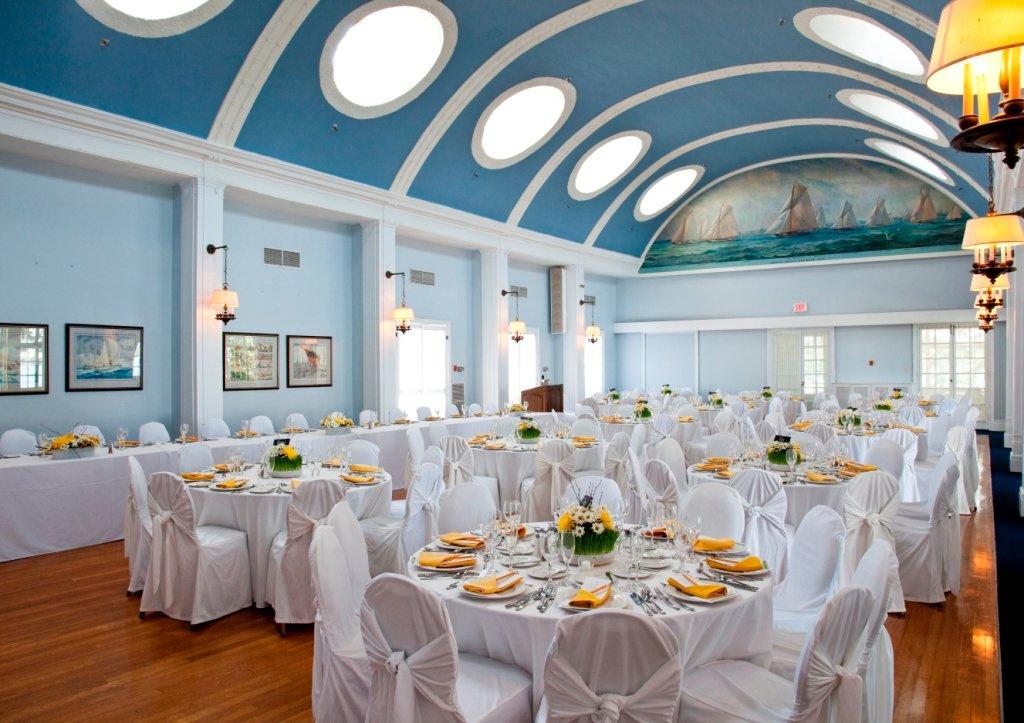 Palais Royale (1601 Lakeshore Boulevard)
Want a vintage-style wedding venue with some Art Deco flavour? Palais Royale may just be 'the one'. Though it underwent heavy renovations in 2005, it's still kept the glory and style of the original structure (its history dates back to the early 1900s), meaning your event will be blessed with a healthy dose of vintage flair. But its gorgeous retro interior isn't its only selling point - it's located right on the water, so you'll get amazing views and wedding photo backdrops, too. Its largest space can fit up to 350 guests.