10 Types of Wedding Decorations for Your Ceremony
Booked your perfect ceremony venue? Now it's time to decorate! Here are all the wedding decorations you may want to purchase for your big day.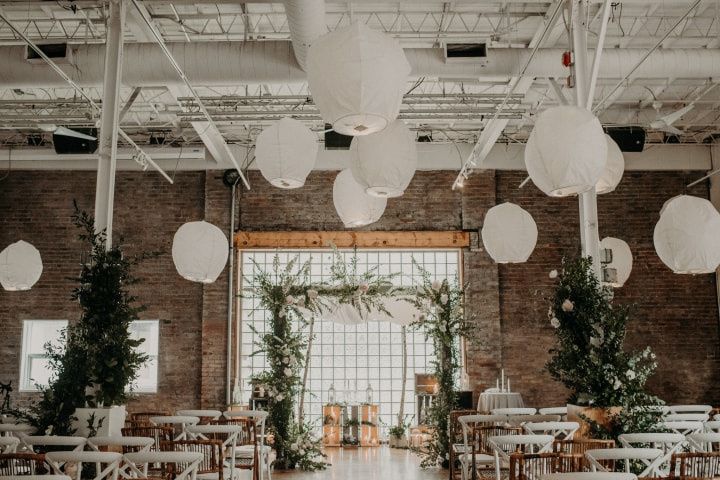 Setting up for a wedding ceremony involves a little more work than putting out some chairs and hoisting up an arch. While it's fine to be a total minimalist when it comes to wedding decorations for your ceremony, you may want to add some of these old and faithfuls to give your own event some personality. From aisle markers to ceremony signage, these wedding decor elements will set the tone for your celebration. Just remember to leave room in your budget to decorate your reception hall!
Here are all the wedding decorations to consider for your ceremony.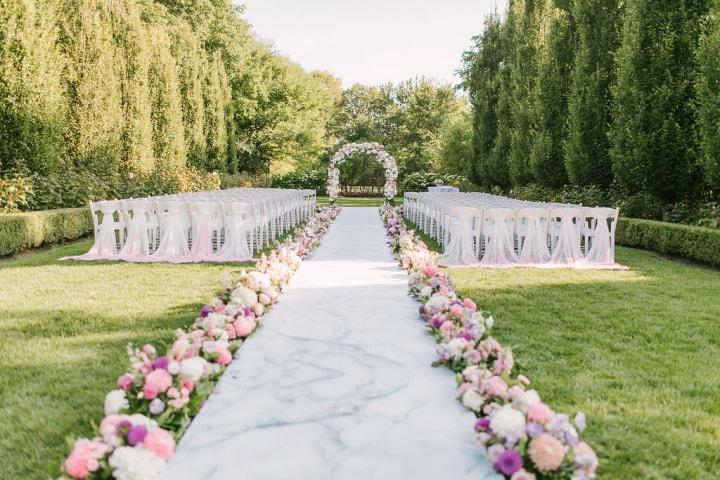 AISLE
Aisle markers
Aisle markers are an easy way to spruce up your otherwise average seating. These wedding decorations do exactly as their name says: mark each aisle (or row) of seats. If you're looking for fun alternatives, there are a few visually pleasing ideas to think about. Adding modestly sized floral arrangements, lanterns, homemade ornaments, pew bows and/or candles are tried and true options.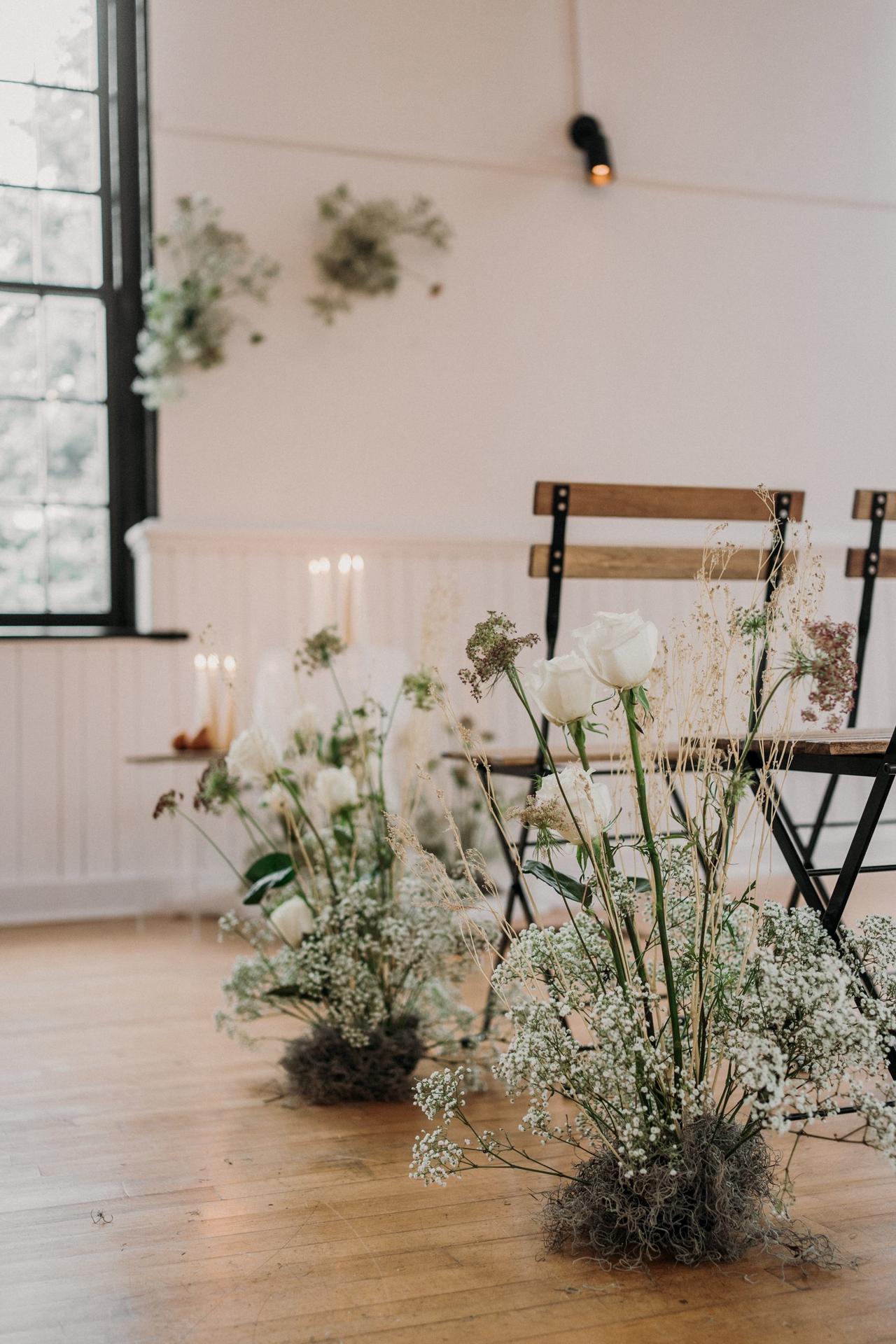 Aisle runner
Your aisle runner will mark your path to the altar. While it's typically made from a simple stretch of fabric, it's easy to give it more personality. Many couples opt to add a design (like their monogram) out of petals or printed to make it unique to their wedding. Of course, you can always play around with different types of fabrics, rugs or flooring.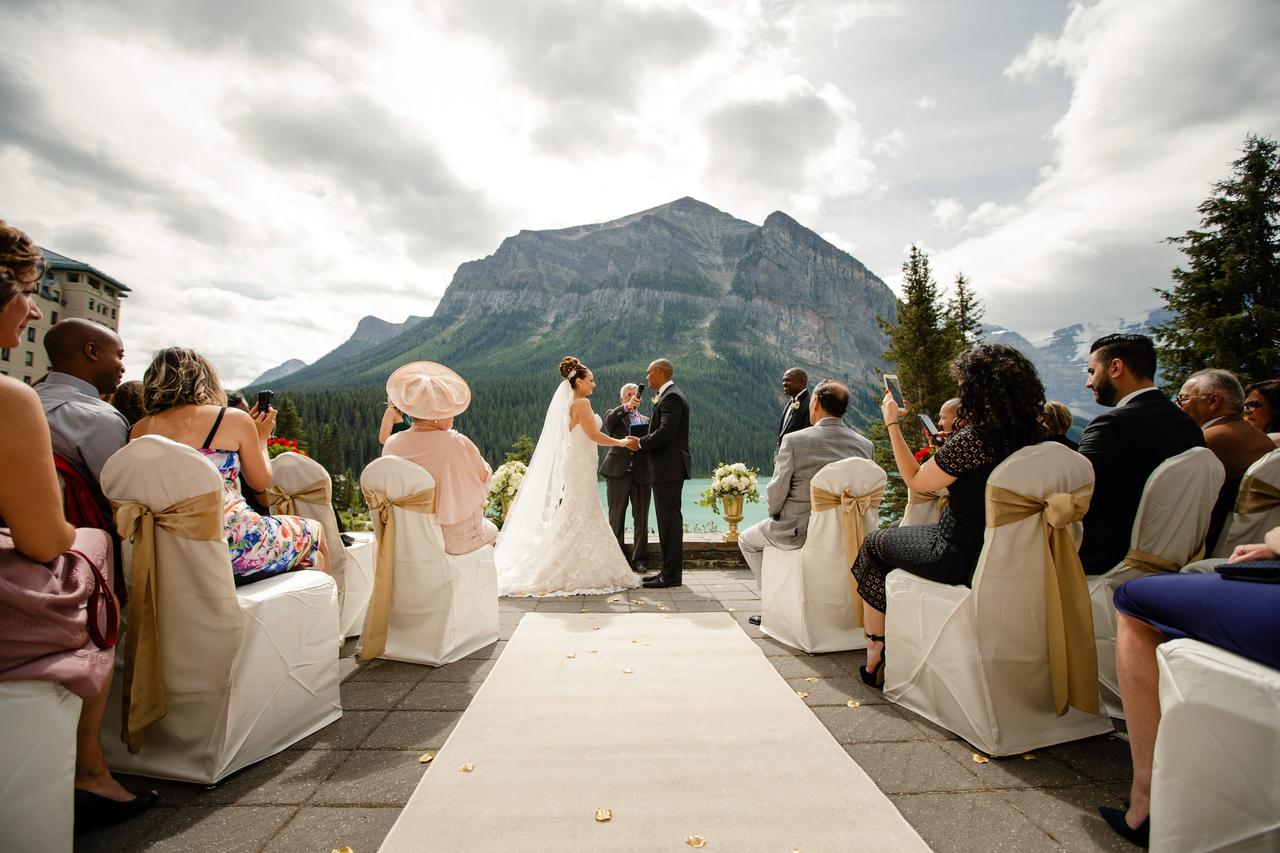 ALTAR
Altar arrangements
If you think your altar's looking a little lacklustre, add a few arrangements to give it that extra oomph. These are typically larger floral arrangements placed on either side of the altar, but feel free to play around with other wedding decorations, like paper lanterns, lighting, balloons, ribbons and greenery. Just remember to make them suit the theme of your wedding!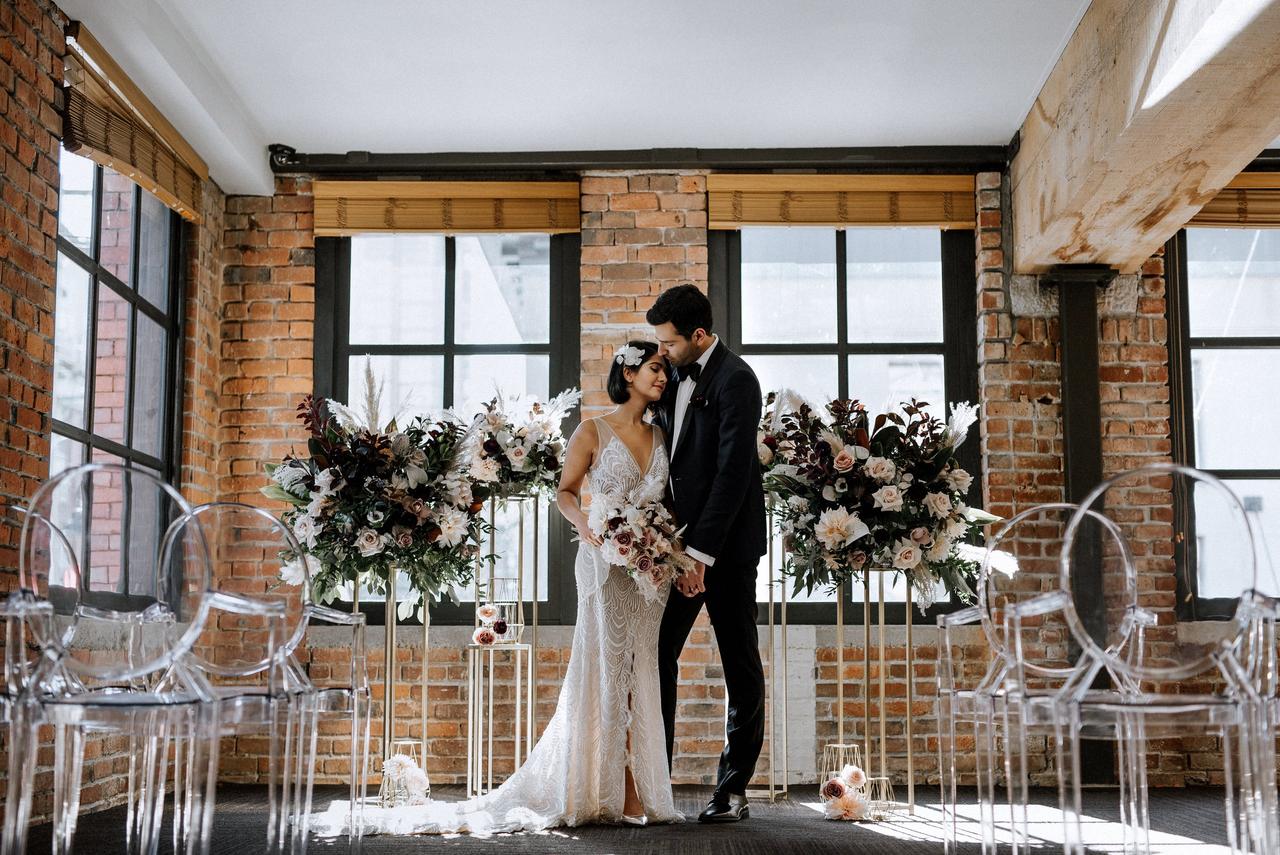 Arbor
Arbors are typically reserved for outdoor ceremonies as they're made of branches and/or climbing plants. If you're hosting a barn wedding or garden ceremony, this might be the altar for you. It will give any space a fairytale quality, helping to make your wedding day downright magical.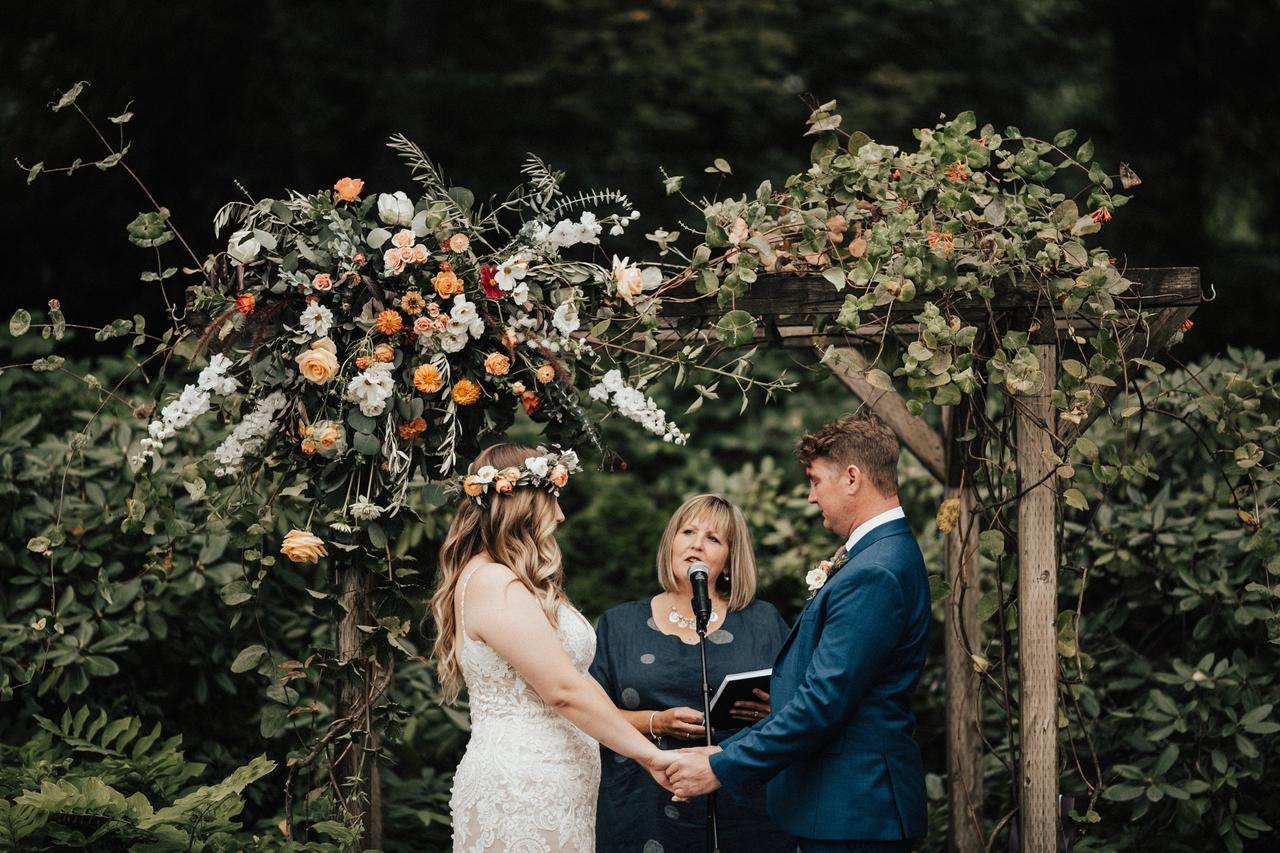 Arch
Arbors and arches are like sisters - they're very similar, but not identical. Arches can be crafted out of pretty much anything, so the world's your oyster when it comes to choices. If you're hosting your wedding at the beach, consider making yours from driftwood. If you've got a historic home booked, consider swathing yours in linens and flowers. Also explore various shapes - A-frames, hexagons and circular designs are all on trend at the moment. They can easily fit into indoor or outdoor ceremonies, depending on how you choose to dress them up - so use your imagination.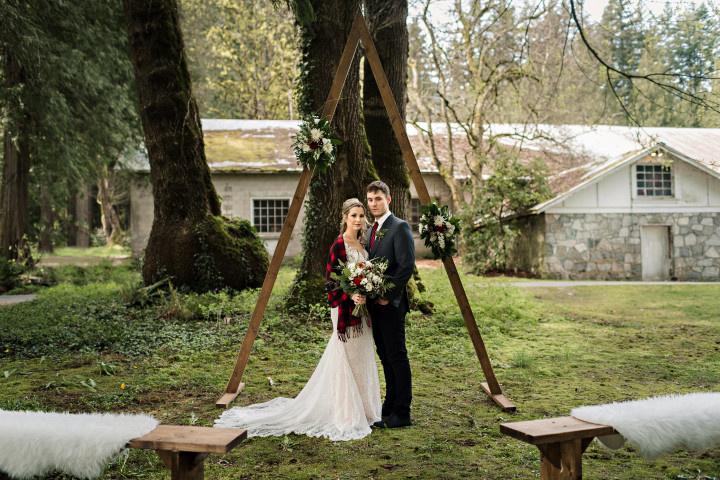 Backdrop
While arbors and arches provide a nice frame for you to recite your wedding vows, these days couples are also using creative backdrops. These structures really can take any form to match your wedding style. A decorative screen, antique doors, decorated fireplace mantel, macrame wall hanging, floral wall or draped fabric can provide a focal point for your wedding ceremony. These ceremony decor pieces can also double as a reception backdrop for your head table, sweetheart table or photo booth. P.S. Here are 10 Wedding Altar Ideas for Every Style of Celebration.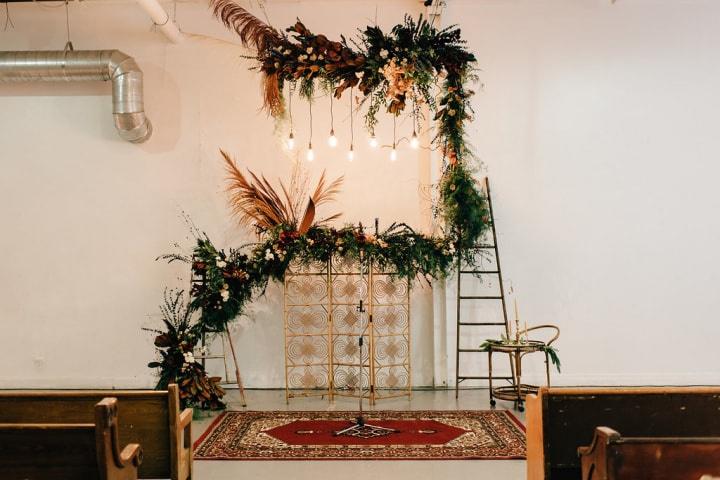 EXTRAS
Ceremony signage
Looking to give your venue a few personal touches? Ceremony signage will do the trick. Skip making your signs on MS Word and get a little bit crafty, instead. If you've snagged a rustic outdoor venue, consider making handwritten chalkboard signage. Into something more refined? Ask a calligrapher to handle them or rent some.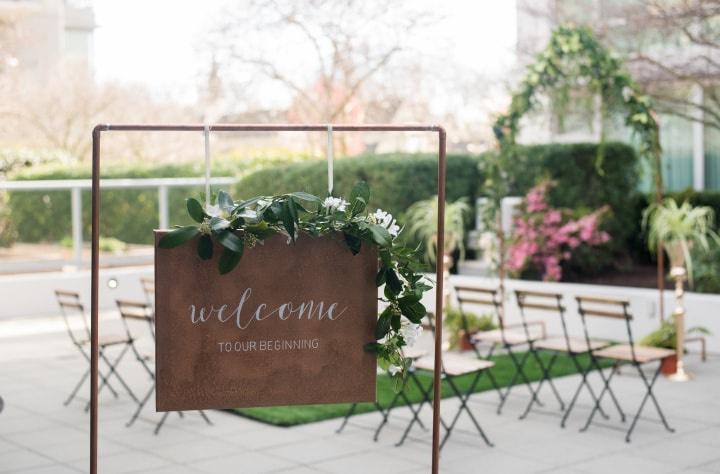 Chair decorations
Dressing up your ceremony seating can have a big impact. Talk to your venue coordinator, decor rental company, florist or wedding designer about available options for taking ordinary banquet chairs from drab to fab.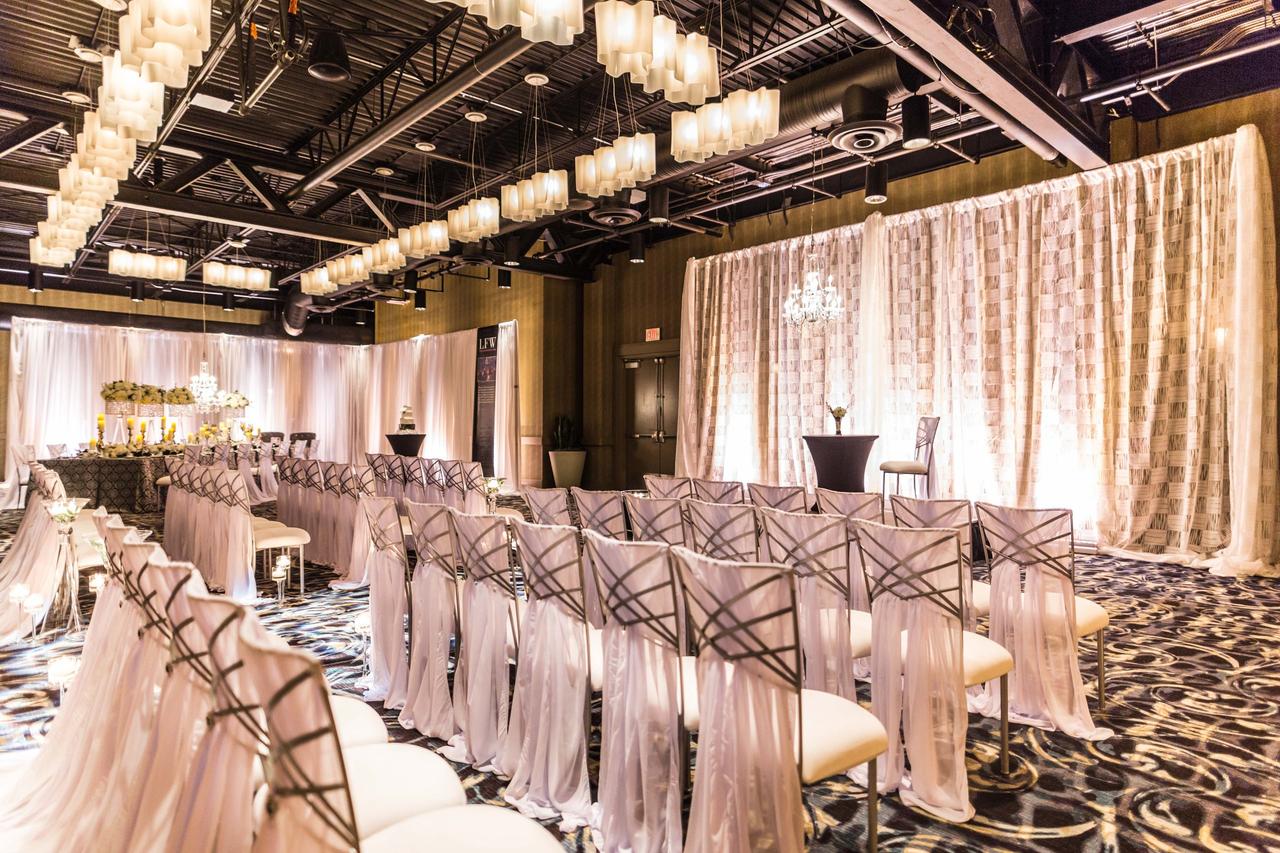 Columns
Columns can be used to hold your altar arrangements, as aisle markers or as general decor around your ceremony venue. They'll help give your wedding a touch of old-world charm, making them perfect for historic home and museum venues. Note: juxtaposing them against more rustic backdrops also looks amazing!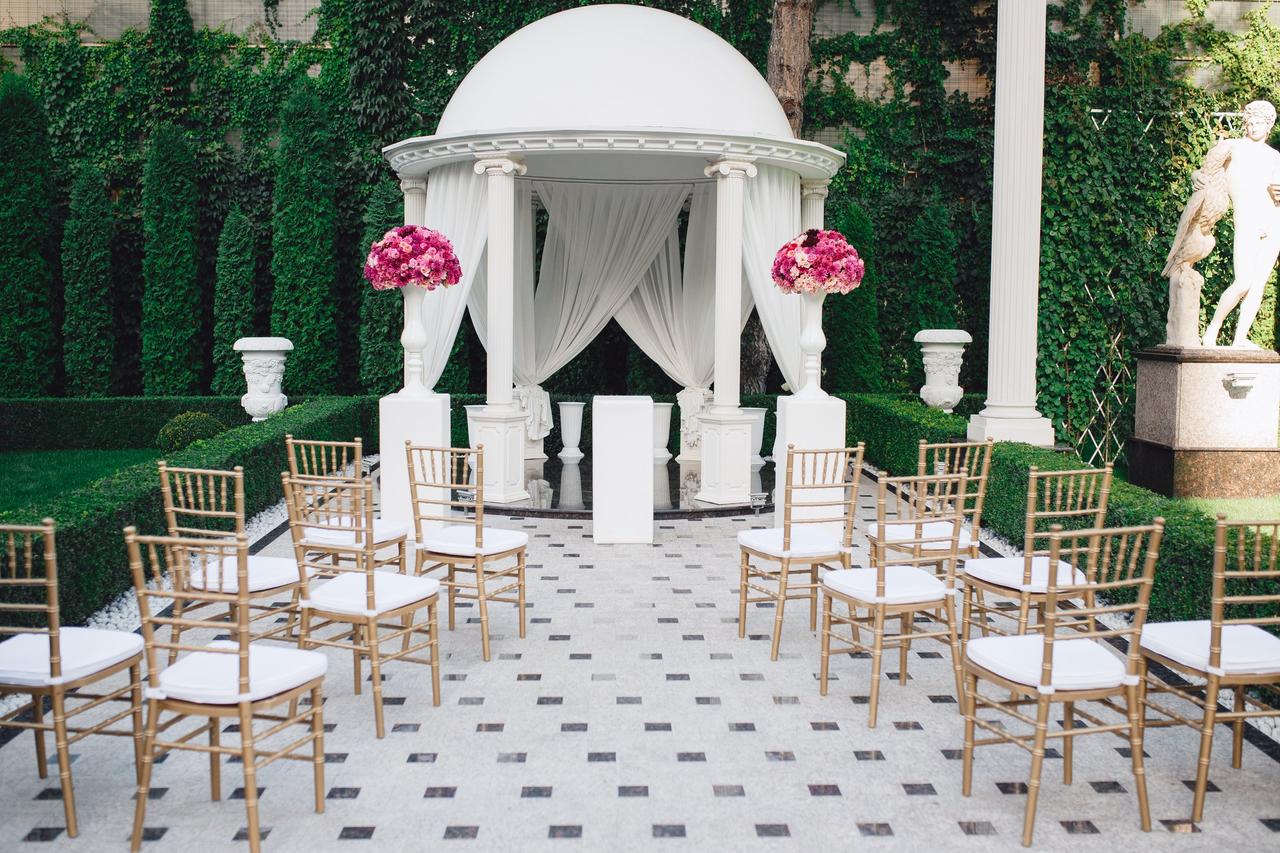 Garland
Feel like your venue needs a little bit of oomph? Garlands are both easy and budget-friendly wedding decorations. Craft them from paper, greenery or linen and drape them around the space to give it that extra touch of personality. Remember to have the materials match your wedding colours - it'll help them tie into the rest of your ceremony.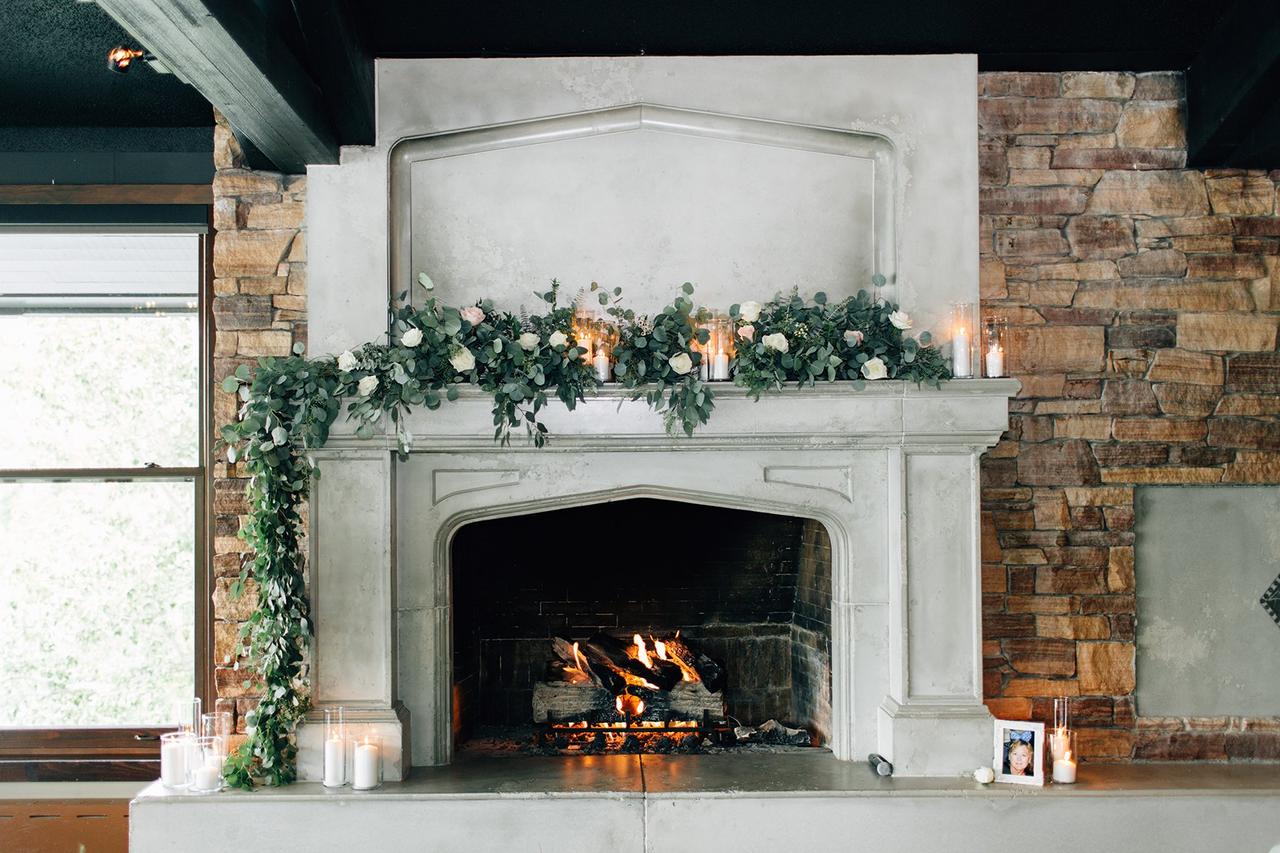 Find wedding decorations and wedding flowers on WeddingWire »