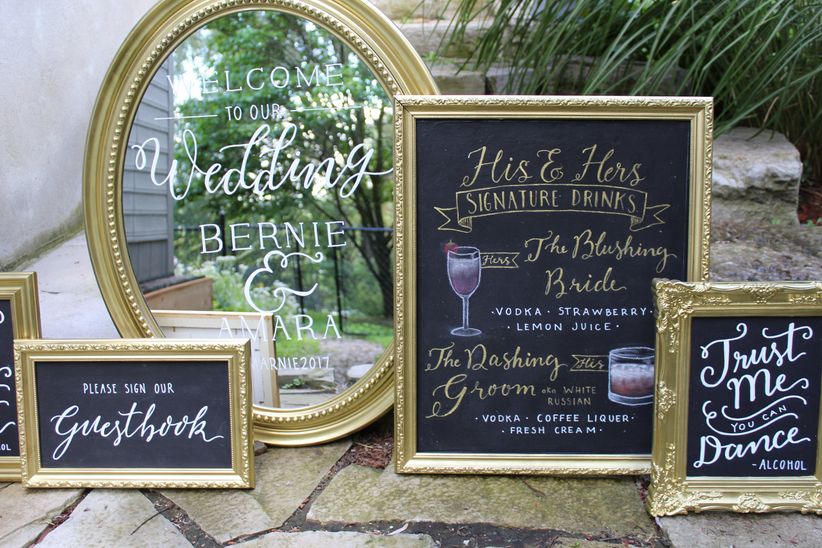 Chalkboard signs are all the rage right now in the world of weddings. While they probably suit shabby chic events best, they can be customized to fit just about any and every wedding theme (with the right font and frame, of course). If you're looking for a few interesting ways to incorporate chalkboards into your big day, read on.
Here are a few creative ways to use chalkboards at your wedding.
To welcome your guests
Let your guests know that they've come to the right place by adding a welcome sign to the entrance of your venue. Ask a calligrapher (or a pal with impeccable handwriting) to do the honours of writing it out in chalk.
To send a message to your friends and family
There's no such thing as too many signs at a wedding. They're total lifesavers when it come giving guests directions and letting them know what's what (saving your mom and MOH from fielding a million questions before the ceremony even starts). Want to tell your guests where the washrooms are? Write it out in chalk. Need to tell them to put their phones away? Make it known with a sign like this one.
To display your seating chart
The last thing that you want is for your guests to be running around aimlessly looking for their tables, so give them a little direction by displaying your seating chart on a giant chalkboard. It's a super versatile option that can be customized down to its colour and composition. Bonus: it's easy to edit if you need to make any last minute changes - all you'll have to do is erase and rewrite!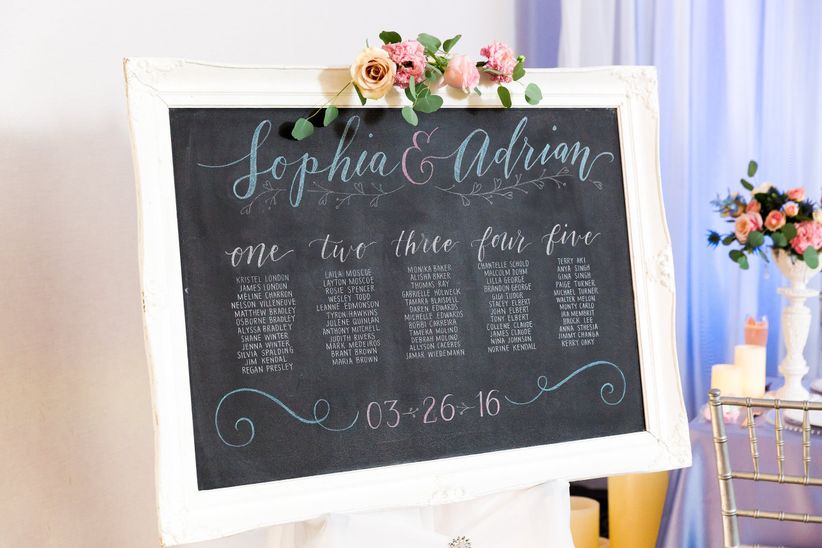 To show off the order of events
Yes, your guests will probably be gifted with ceremony programs that'll let them know the order of events, but adding the info to a sign will make it all clear as day. Let them in on when (and where) all the important events will be going down so that they don't miss any memorable moments. Doing it in chalk will allow you to adjust the times if anything throws you off schedule.
For your menu
Your guests are going to want to know what's for dinner and what's being served at your bar, so displaying your menu is a must. Writing it all out on a chalkboard is an amazing option because it can be edited as the night goes on. For example, if you run out of one of your signature bevies, your bartender can simply erase it from the board (saving him from having to tell guests over and over again the the drink is unavailable).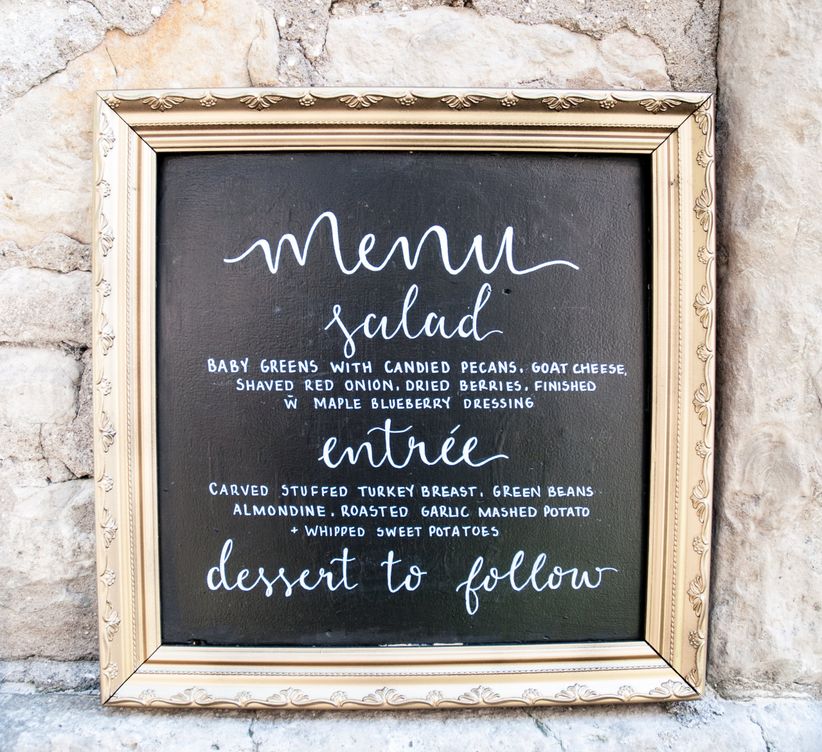 As a photobooth backdrop
Planning on adding a photobooth to your reception space? Well, you're going to need a killer backdrop. Sure, you could hang a few curtains and call it a day, but why not get a bit more creative? A chalkboard wall is 100% customizable, making it the perfect option - you can add a romantic quote, a line from your vows, your names and wedding date or your favourite lovey-dovey lyric. If you want to make it even more special you can ask your guests to sign it, too!
Find calligraphers and wedding decorations on WeddingWire »