11 Creative Ways to Decorate with Wedding Bunting
Love the look of wedding bunting? Here are a few fun ways to use it at your celebration, from stationery to seating charts and beyond.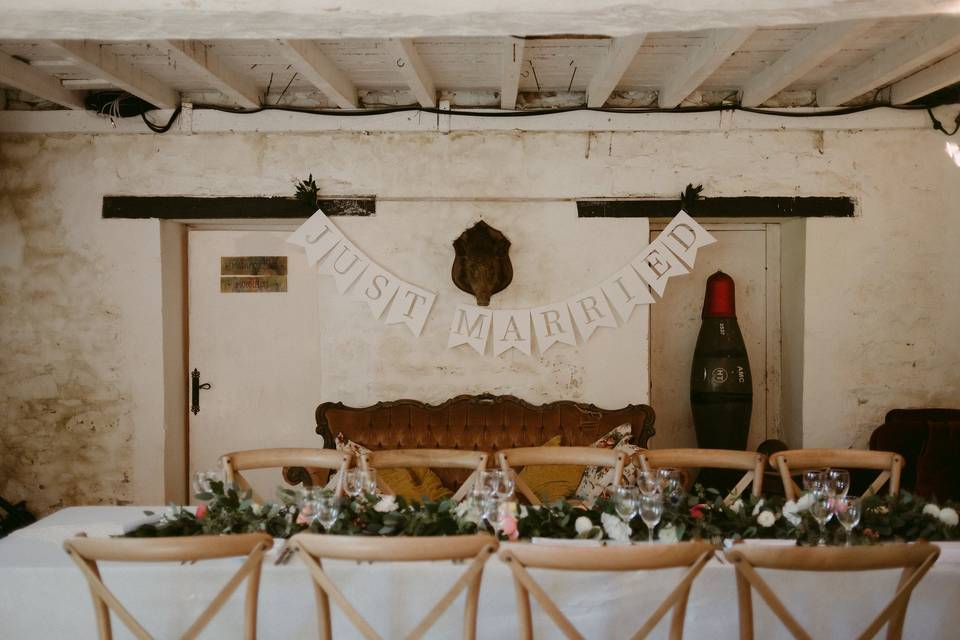 One of the most popular wedding decor accessories in the UK is bunting. It's versatile, can be crafted to mesh with every single wedding theme and colour scheme, and can totally be kept as a keepsake after your reception has wrapped. Oh, and it's super easy to DIY! So why not borrow this decor staple from across the pond?
With just a piece of ribbon, some fabric or card paper, and a little bit of imagination, you can make your own bunting wedding decor! While the most traditional way to use it is to hang it in your venue, it's not just a one-trick pony. If you're on the hunt for a few new ways to put it to use at your celebration, we've got you covered with this list.
Here are a few creative ways to decorate with wedding bunting.
Wedding Invitations
Want to make your wedding invitations a touch more fun and playful? Well, consider adding a wedding bunting graphic to your design. The itty-bitty flags look great in all colours and will just give your wedding stationery a bit of extra oomph. Plus, they're a great alternative to floral borders (if you think that's a little overdone and want to try something new).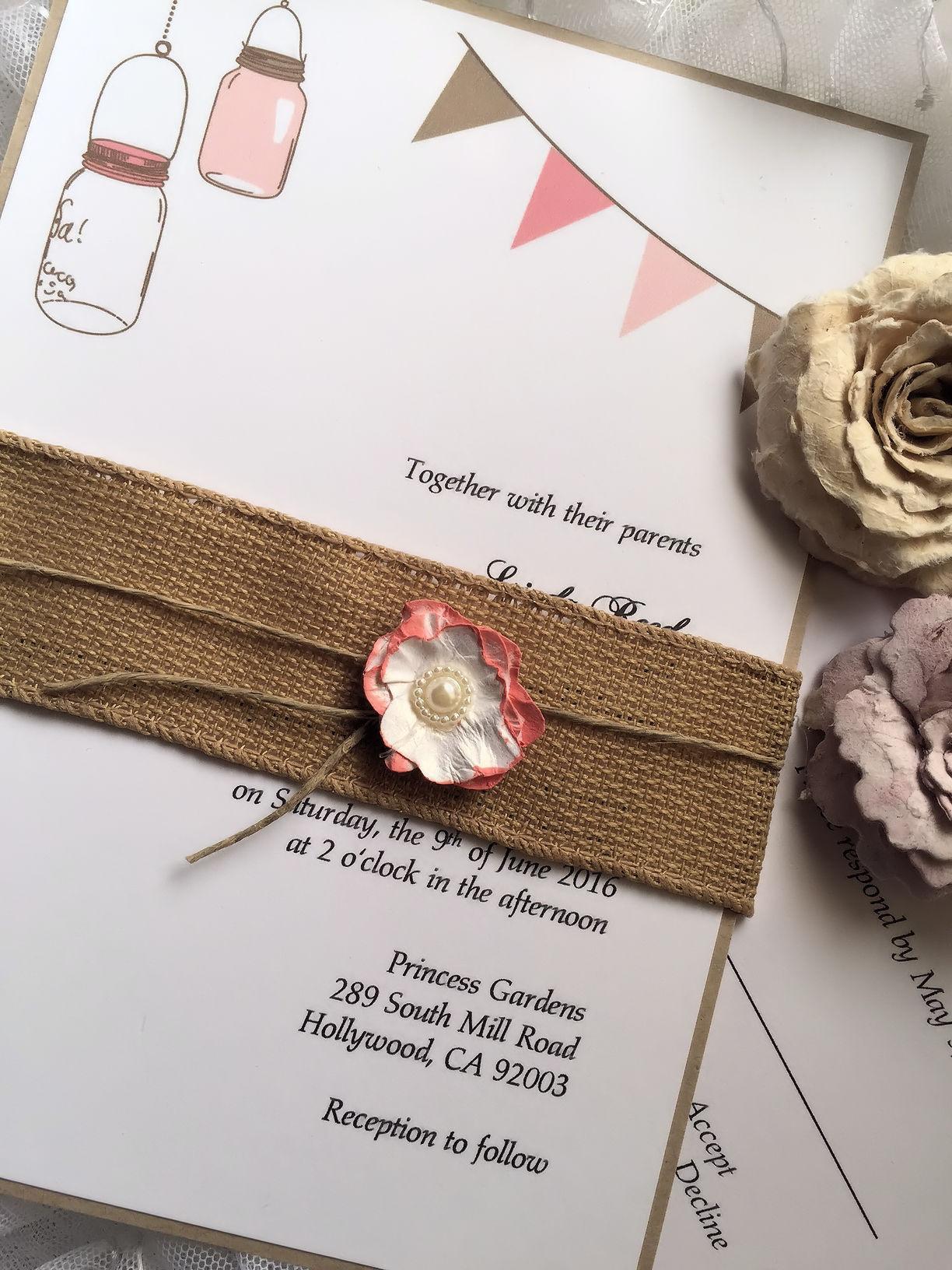 Welcome sign
One essential piece of wedding decor and signage that should not be forgotten is your welcome sign. It's especially important for outdoor venues, as your guests may have a hard time deciphering where the entrance actually is (particularly if it's in a field or forested area). While a chalkboard or paper sign would technically do the trick, we suggest swapping those out for a bunting alternative. You can easily string it over an archway, attach it to a bicycle or hang it between trees (like this couple did).

Seating chart
Your wedding seating chart probably took ages to plan, so display it with pride! While there's no shortage of ways to show off your seating plan, but one idea is with bunting graphics or real bunting laid overtop. Now all you have to do is decide on a font, surface and frame!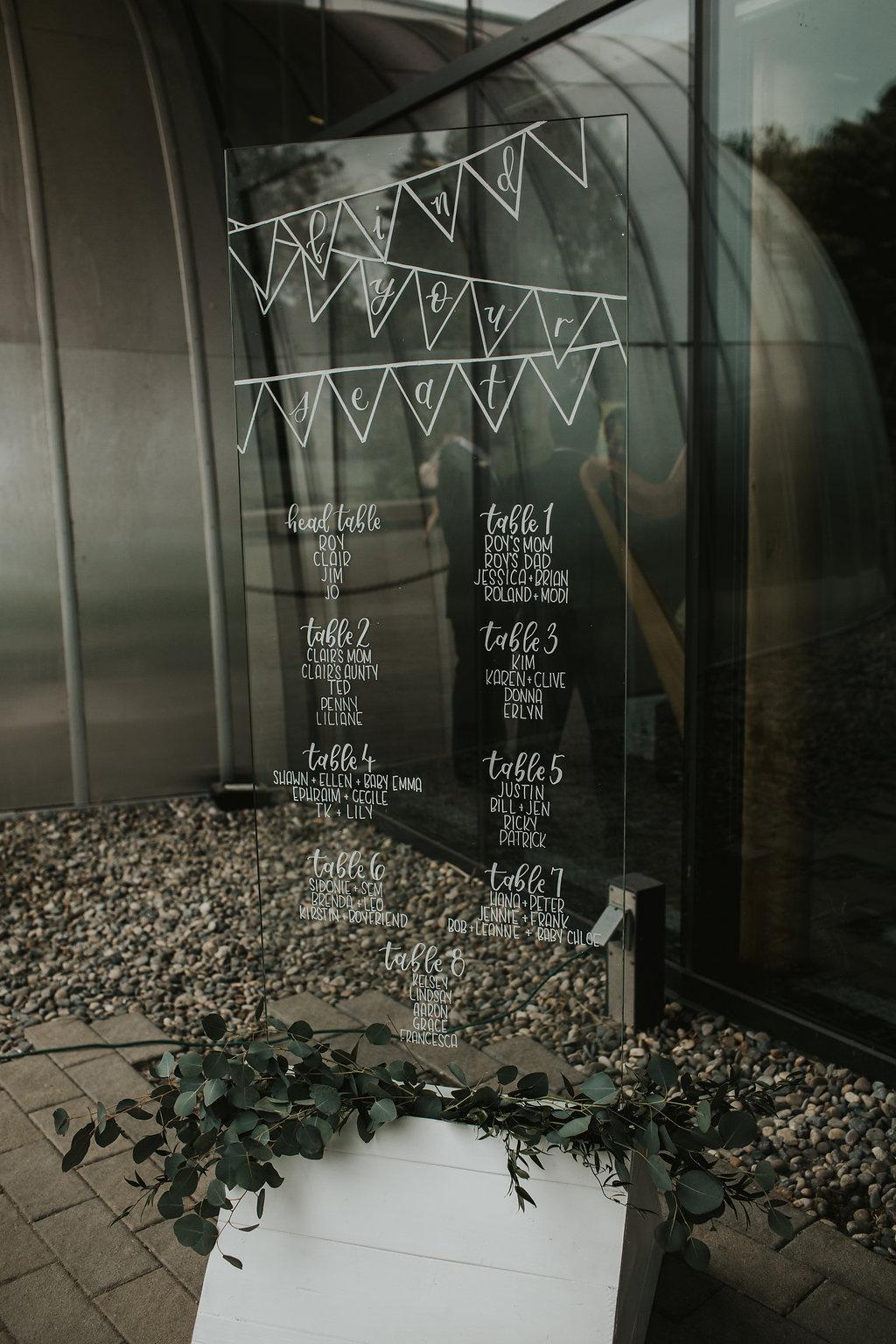 Table numbers
We're not done with seating yet! Continue the bunting stationery theme by using it for your wedding table names or numbers. The addition of one or two strands will make them a lot cuter than plain old card stock. Plus, it'll make every piece of stationery at your wedding match (we love a cohesive theme!).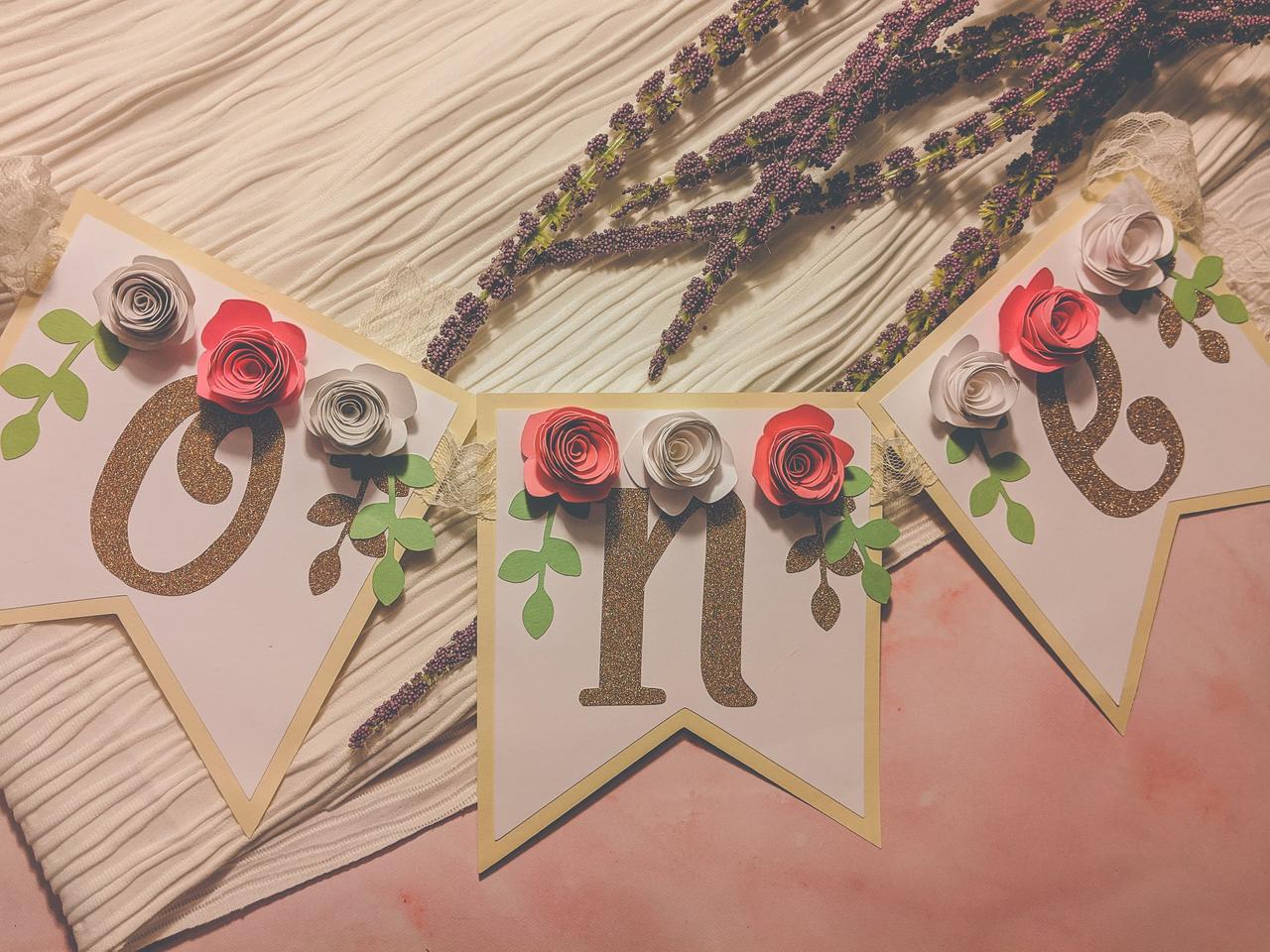 Wedding cake
Obviously, flower-topped creations are gorgeous, but if you want to add a bit of whimsy and playfulness to your wedding cake design, go ahead and add a few strands of fondant bunting to its tiers. This is a simple (and inexpensive) way to amp up a more basic base. You can make it as colourful or muted as you want and even mix and match it with different design styles, too.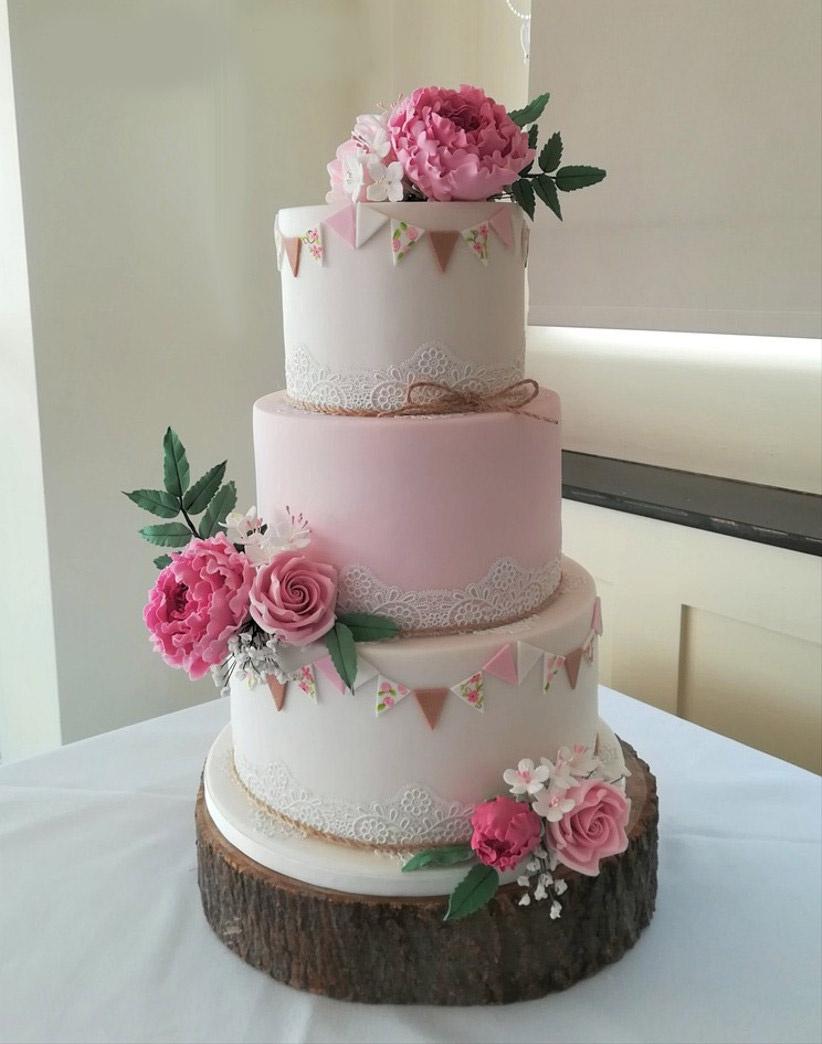 Wedding cake topper
If you like your wedding cake design just how it is or want to keep your base more minimalist, add a cute little bunting wedding cake topper. It's a great alternative to little figurines and can read out just about anything, from your names to your favourite expression.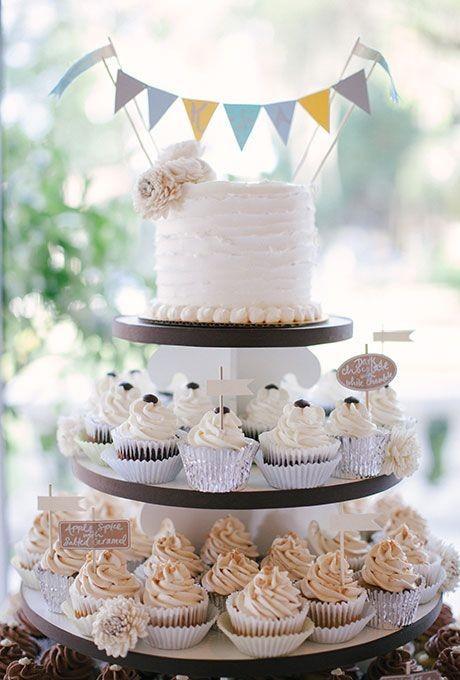 Card box
Looking for a fun and fresh ways to decorate a boring wedding card box? Simply add a strand of bunting to tell your guests exactly what it is. Pro tip: you can use the same idea for your favours, if they're small enough for your guests to grab from a box (like cookies, luggage tags, or keychains).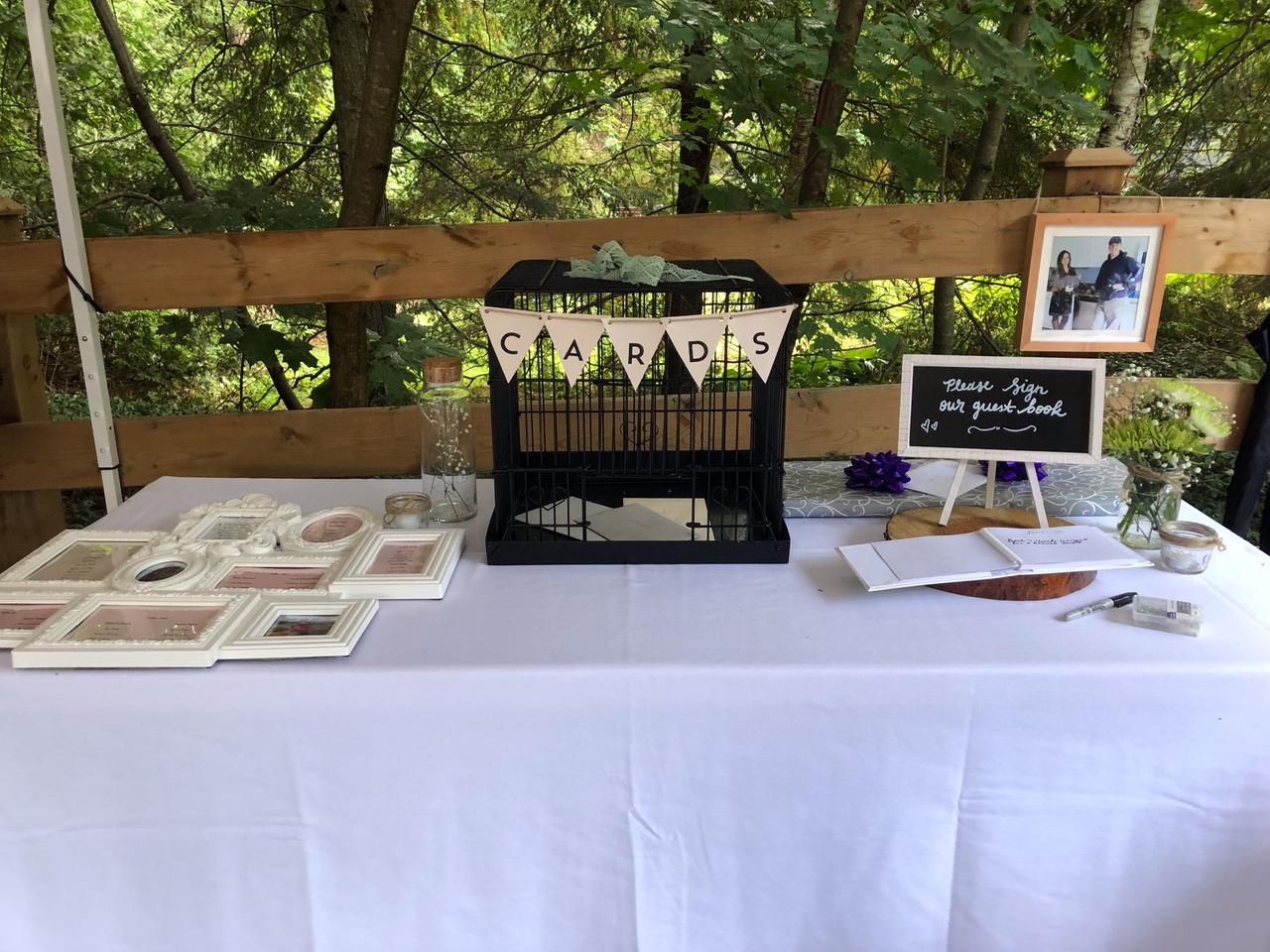 Ceiling
One of the most popular (and dramatic) ways to use wedding bunting is to cover the ceiling of your venue or wedding tent in it. It's cool, colourful, and looks absolutely stunning in wedding photos.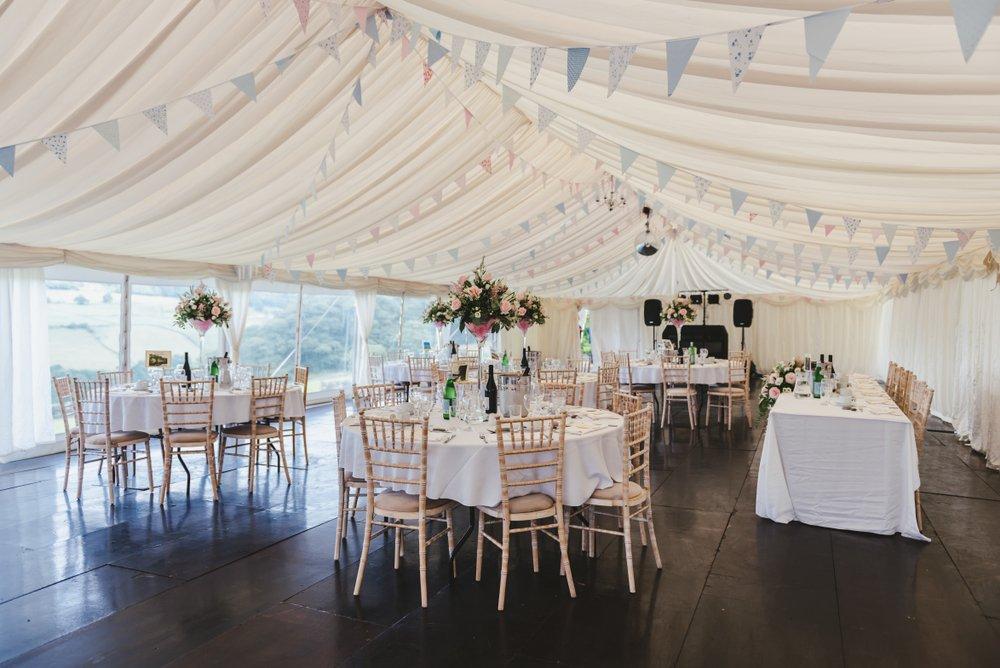 Outdoors
Don't forget about the great outdoors! You can hang it above you and your guests alongside some fairy lights to make your open-air venue look super magical. If you don't have buildings to bolt it to, you can also hang it from trees (it looks adorable in a forest setting).
Banner
The most traditional way to display bunting, as a banner in your reception venue. You can add it to your wedding bar, your head table, or just about anywhere else. You can add your names or a fun little saying, like "we did it!".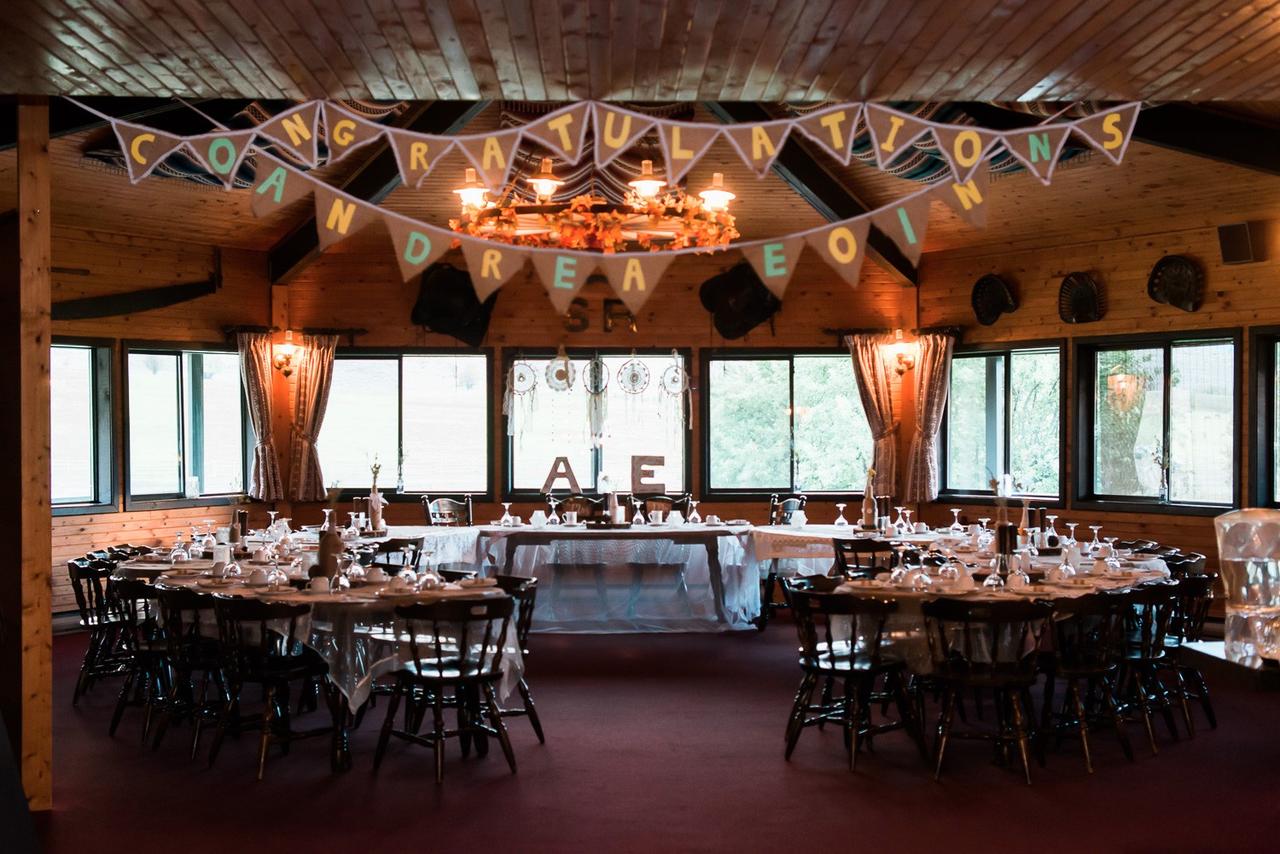 Car
Last but not least is to add a bunting banner to the back of your wedding car. It's a lot less noisy (and safer) than tin cans, and is an easy-peasy way to make your exit a bit more dramatic.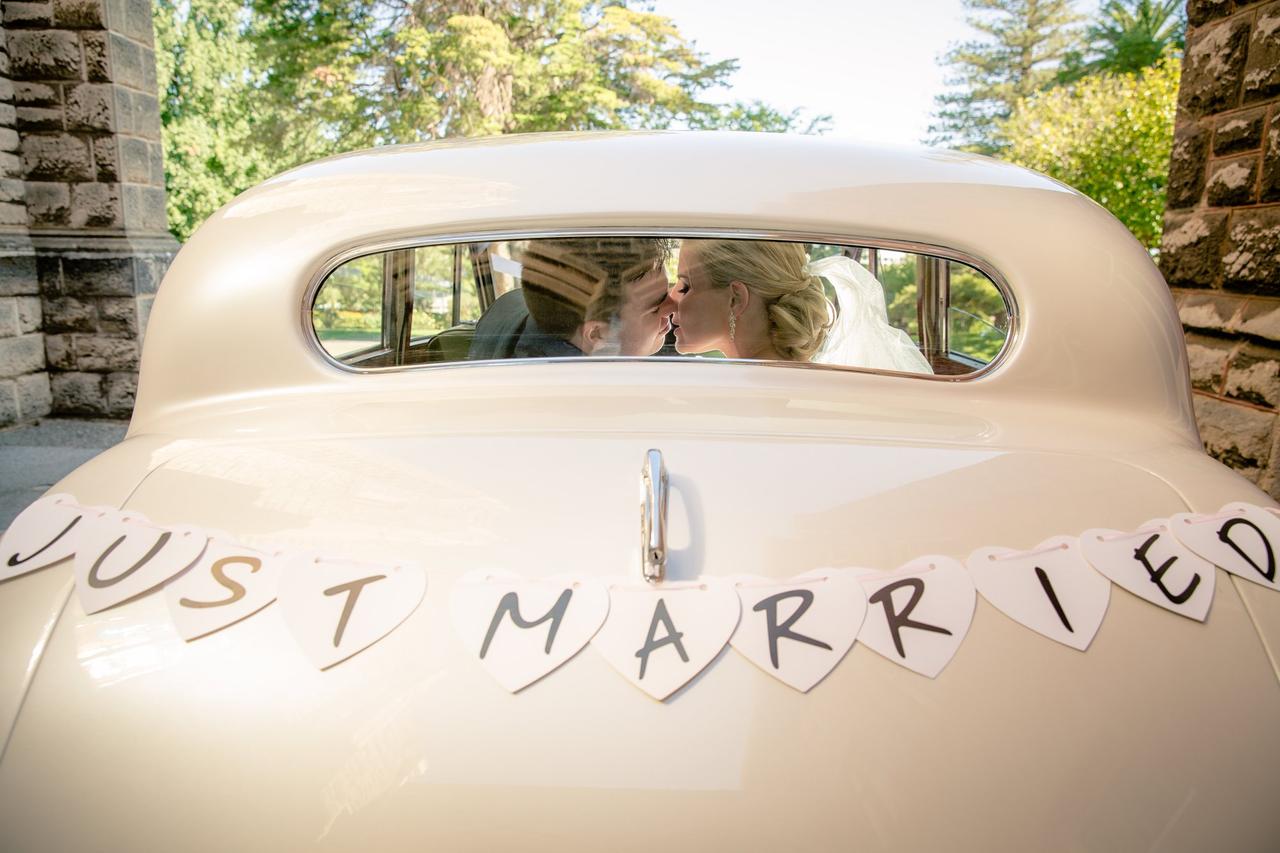 Find wedding decorations on WeddingWire »