13 Rustic Wedding Invitations That'll Give You Inspo For Your Stationery
If everything about your big day is rustic-chic, you're going to need some invitations to match. Here's a bit of inspo to get you started.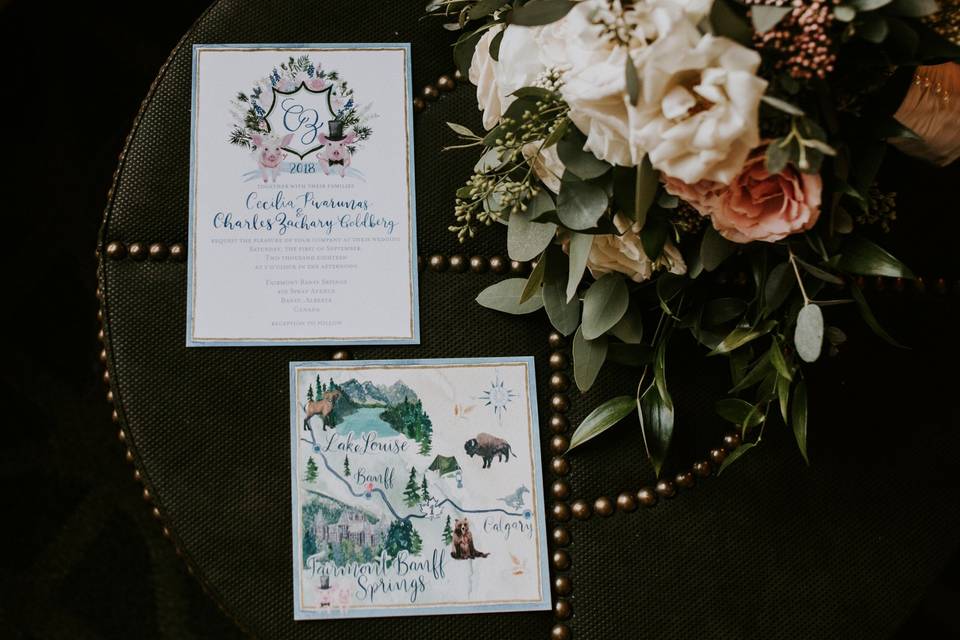 Chosen to go with a rustic-chic or forest wedding theme? Well, naturally, you're going to want every part of your big day, down to the stationery, to reflect that theme. The first piece you'll have to tackle is your rustic wedding invitation suite (meaning the invitation card itself, along with any inserts or enclosures you want to add). Lucky for you, rustic-chic is one of the most popular wedding themes out there, so you've got plenty of options to choose from. Whether you're a minimalist, over the top, or somewhere in between, you'll find a rustic wedding invitation style that'll fit the bill on this list.
Here are a few rustic wedding invitations that'll give you inspo for your stationery.
Unfinished edges
If you're looking for a rustic wedding invitation design that perfectly blends shabby and chic, this one's for you. Use a paper base with a ragged, unfinished edge and then cover it with a fancy cursive script. You can even add touches of metallic in the form of a seal, monogram, or graphic to take your suite to the next level.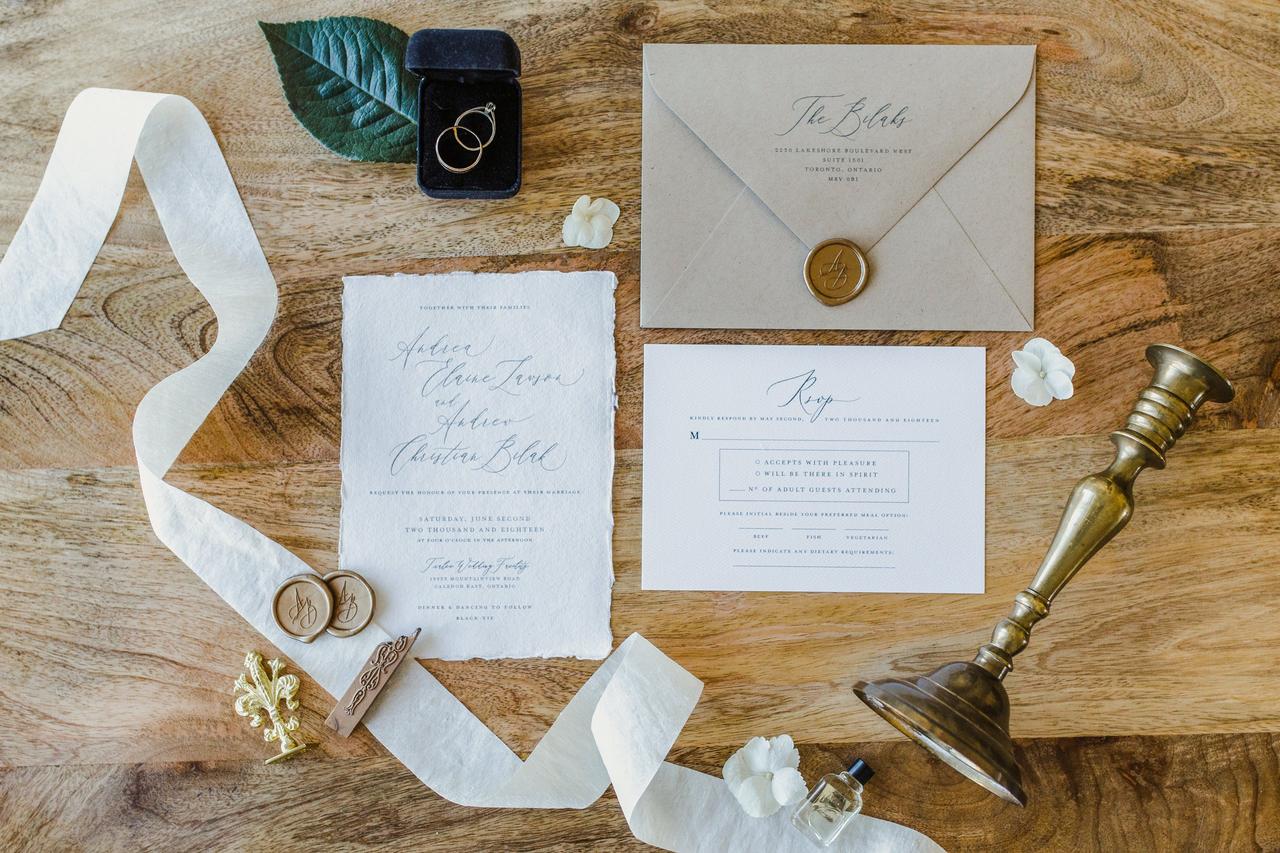 Animal spirits
We love this design, which features a nature-inspired pattern of flowers, foxes, and owls as the border and as the backing for the enclosure cards. Instead of being full-colour photos, they're simple silhouettes. This is a great example of how to weave in a bit of flora and fauna without being too kitschy or childish with you your wedding stationery.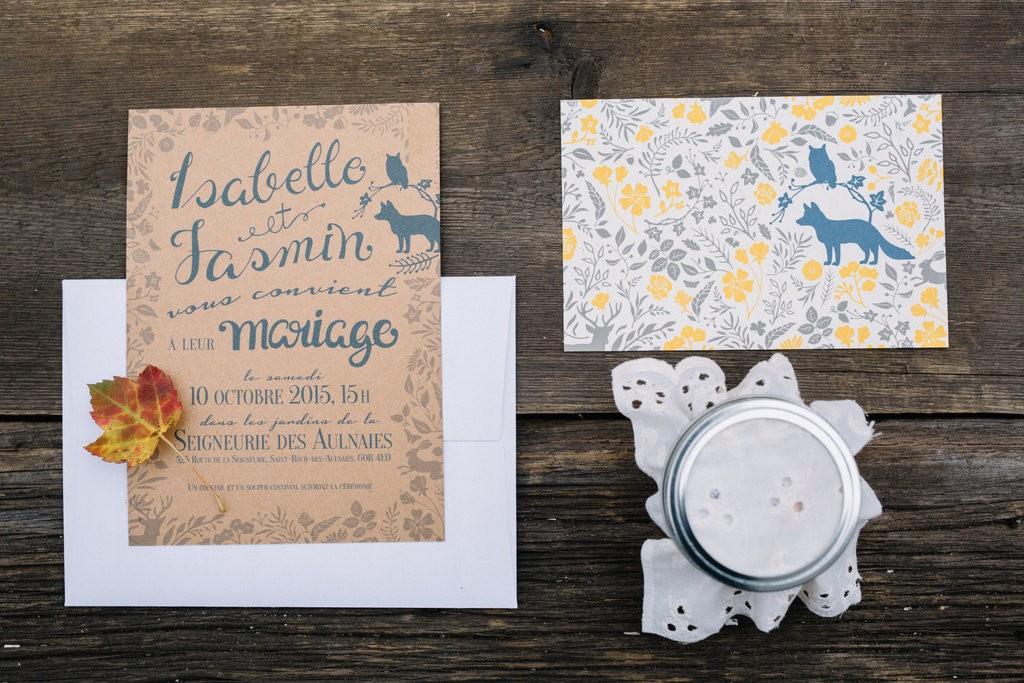 Geometric elements
Want to give your rustic wedding invitations a bit of modern flair? Work in a geometric design element, like this hexagonal border. We also love how they've incorporated bits of nature by using greenery graphics and a recyclable, craft paper envelope. Basically, it's the perfect blend of rustic and chic.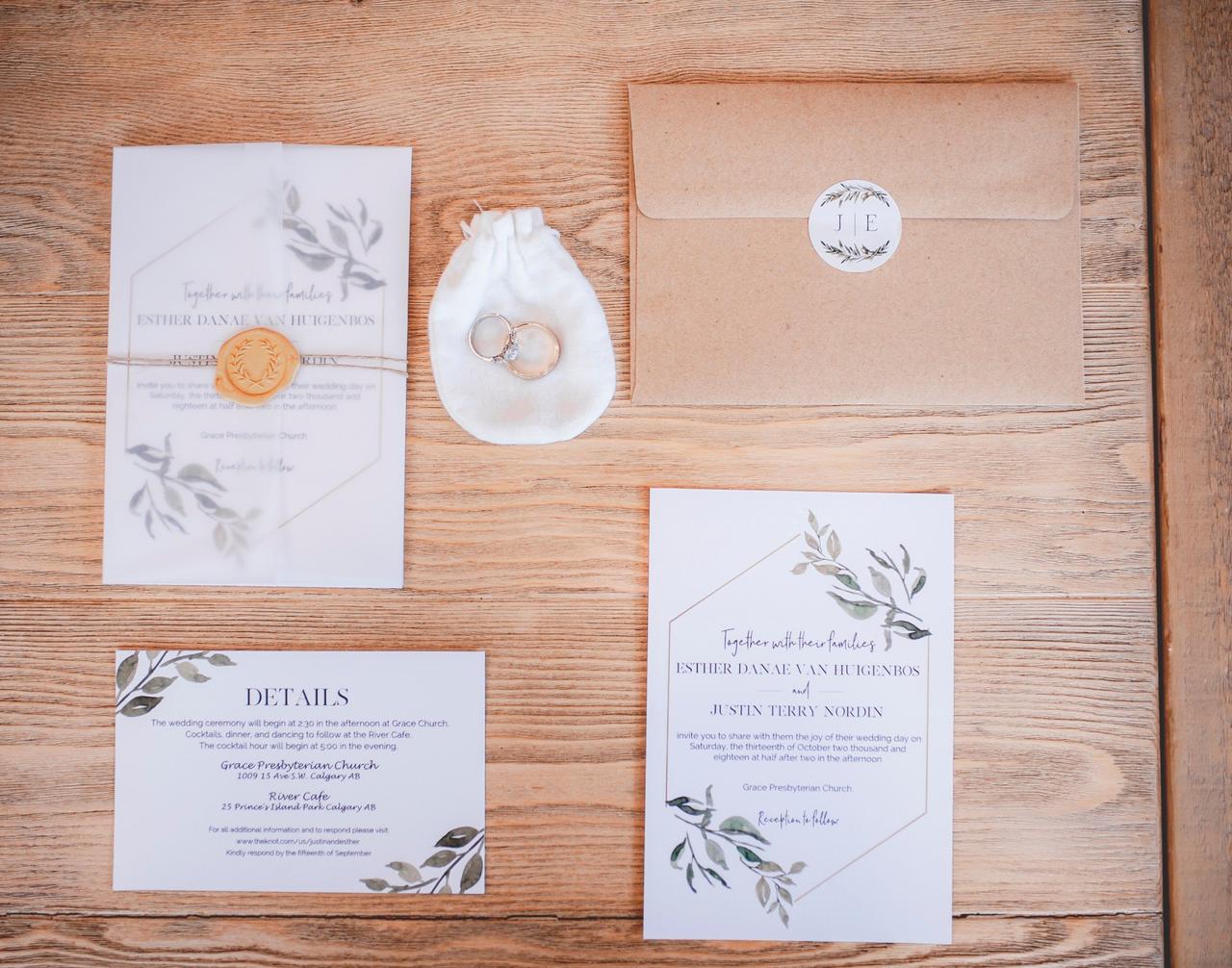 Stamped and sealed
We're head-over-heels for this stunning eucalyptus design with sleek and simple elements. What makes it a bit more rustic-chic is the imperfect metallic seal and bits of natural string tied around the envelope. They're shabby-chic without being too shabby.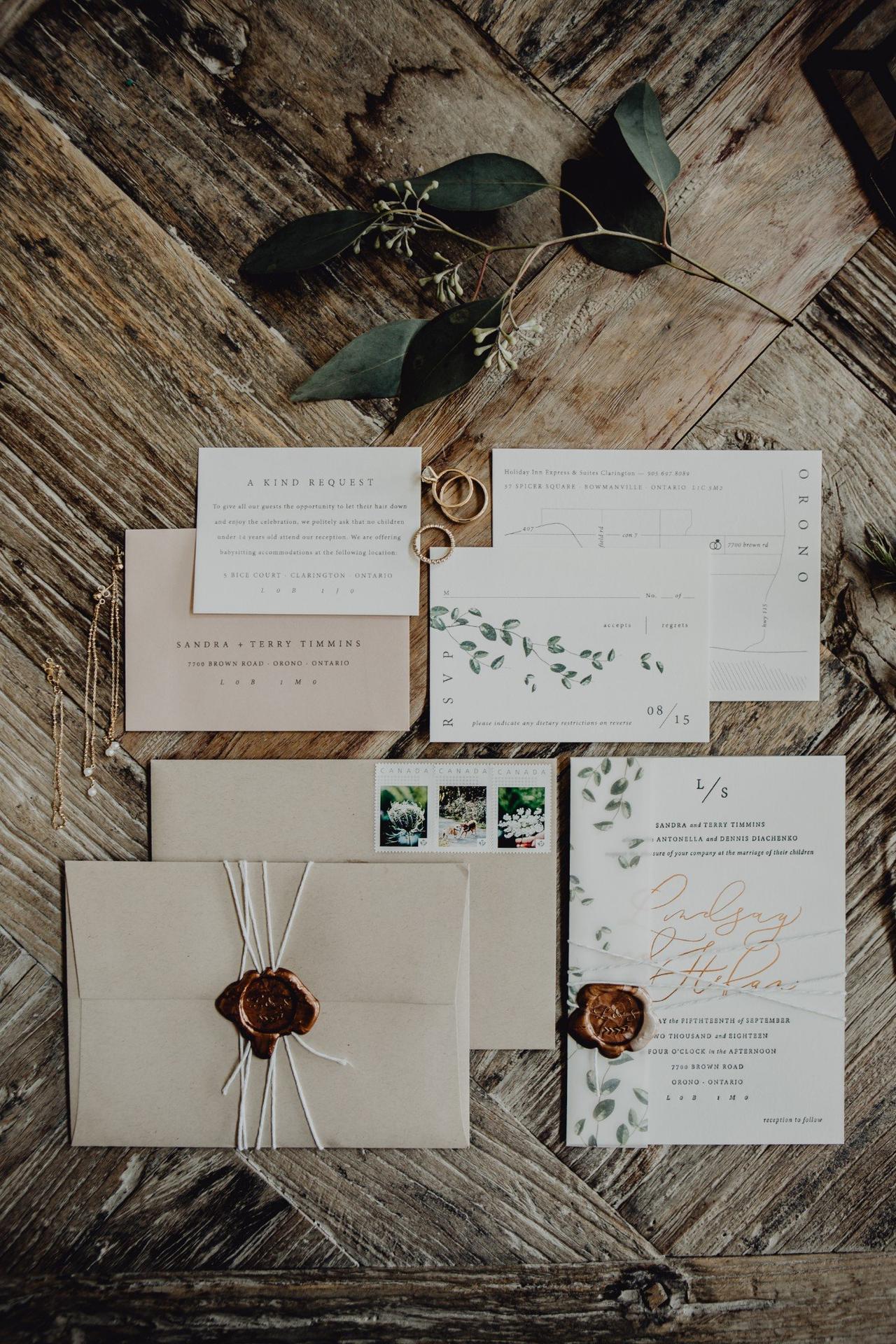 Minimalist with twine
These are quite similar to the stamped and sealed option, but instead of a glossy stamp and wedding white string, they're tied up with a piece of twine. This gives them a simpler, more rustic look (and will save you some money, too).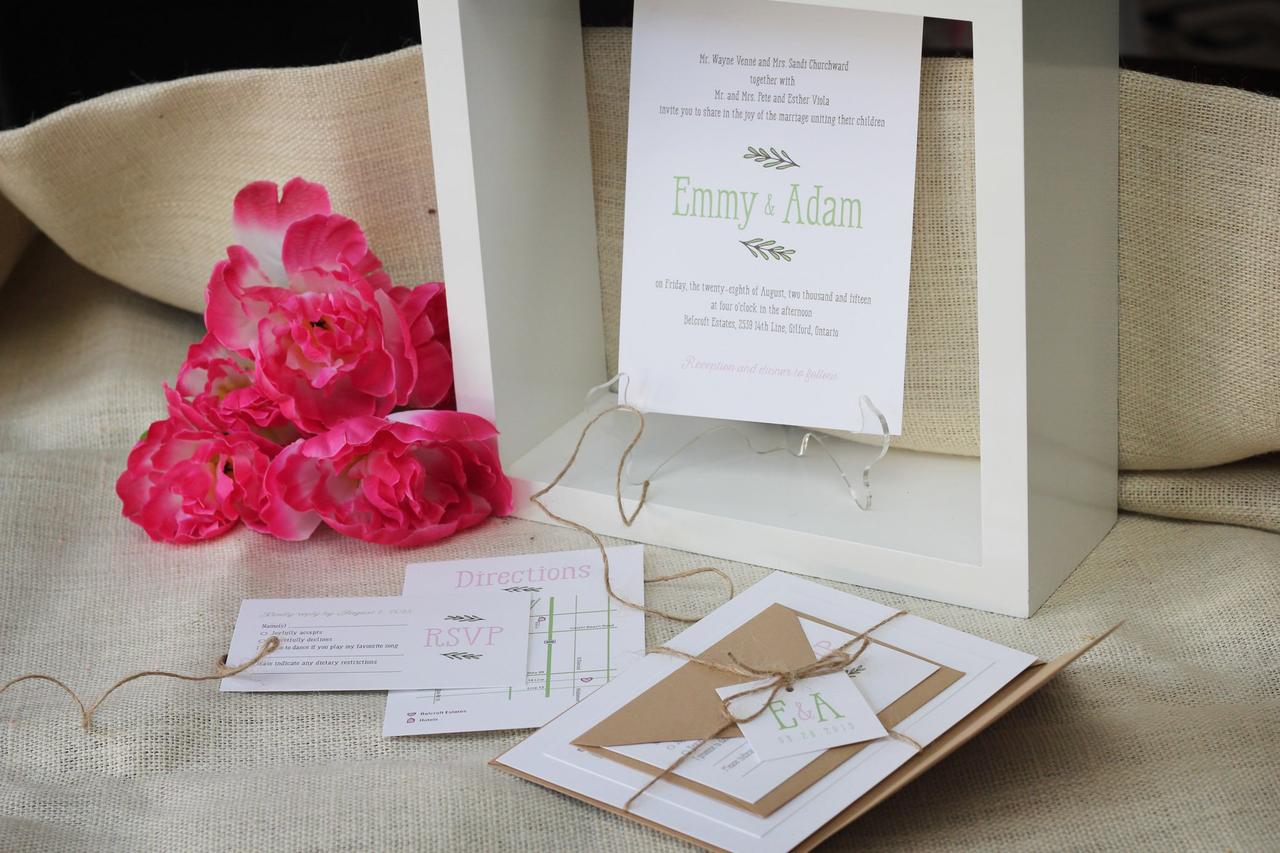 Watercolour map
If you're on the hunt for a minimalist design with a bit of rustic-chic flavour, this style will be right up your alley. Go with a simple font and white card, then add a shaded-in, watercolour map of your hometown or wedding destination. We also love how this couple used a coloured envelope to give it an extra dash of personality.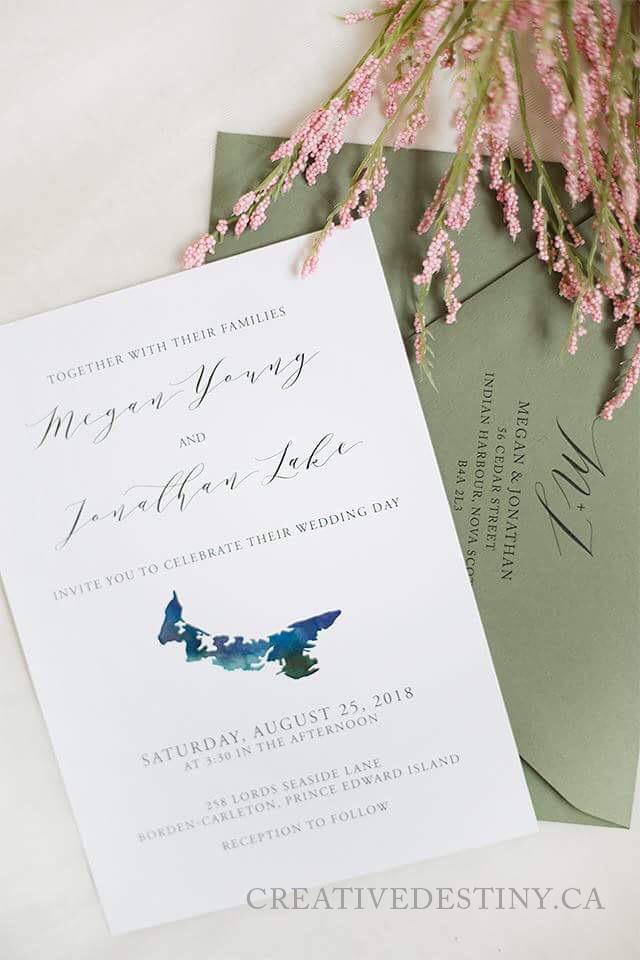 Watercolour flowers
Opt for a craft paper base and cover it with artistic renderings of your favourite flowers, like this couple. Watercolour designs are fan favourites, but more realistic graphics also look great.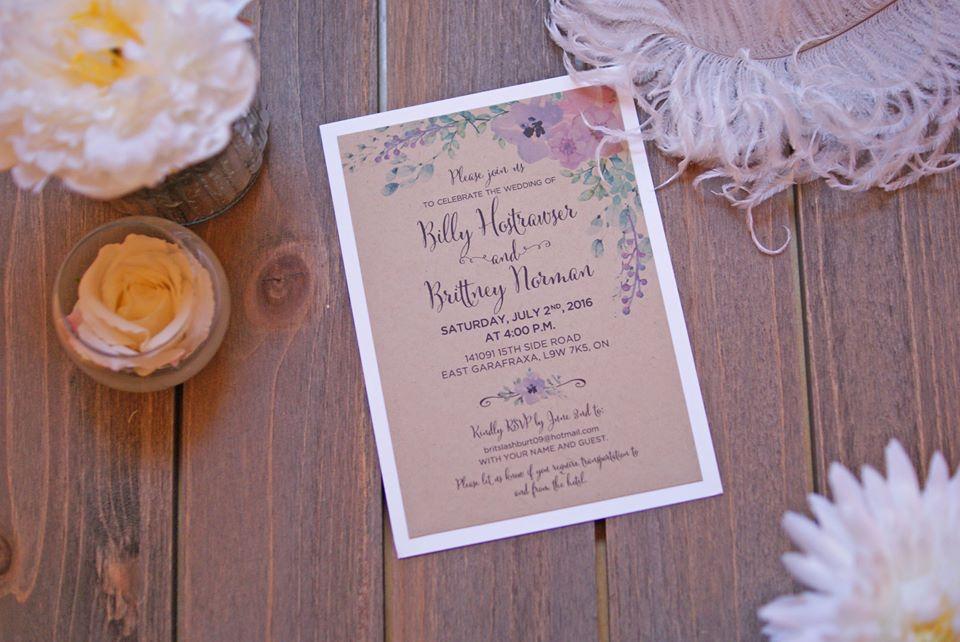 Craft paper and calligraphy
Instead of choosing a super fancy script, go with a fun, loopy font to make your invitations a bit more playful. We love the use of different sized texts and minimal doodle-style graphics - they really make the whole suite more interesting. Of course, the whole shebang is printed on craft paper (the most popular option for rustic wedding invitations).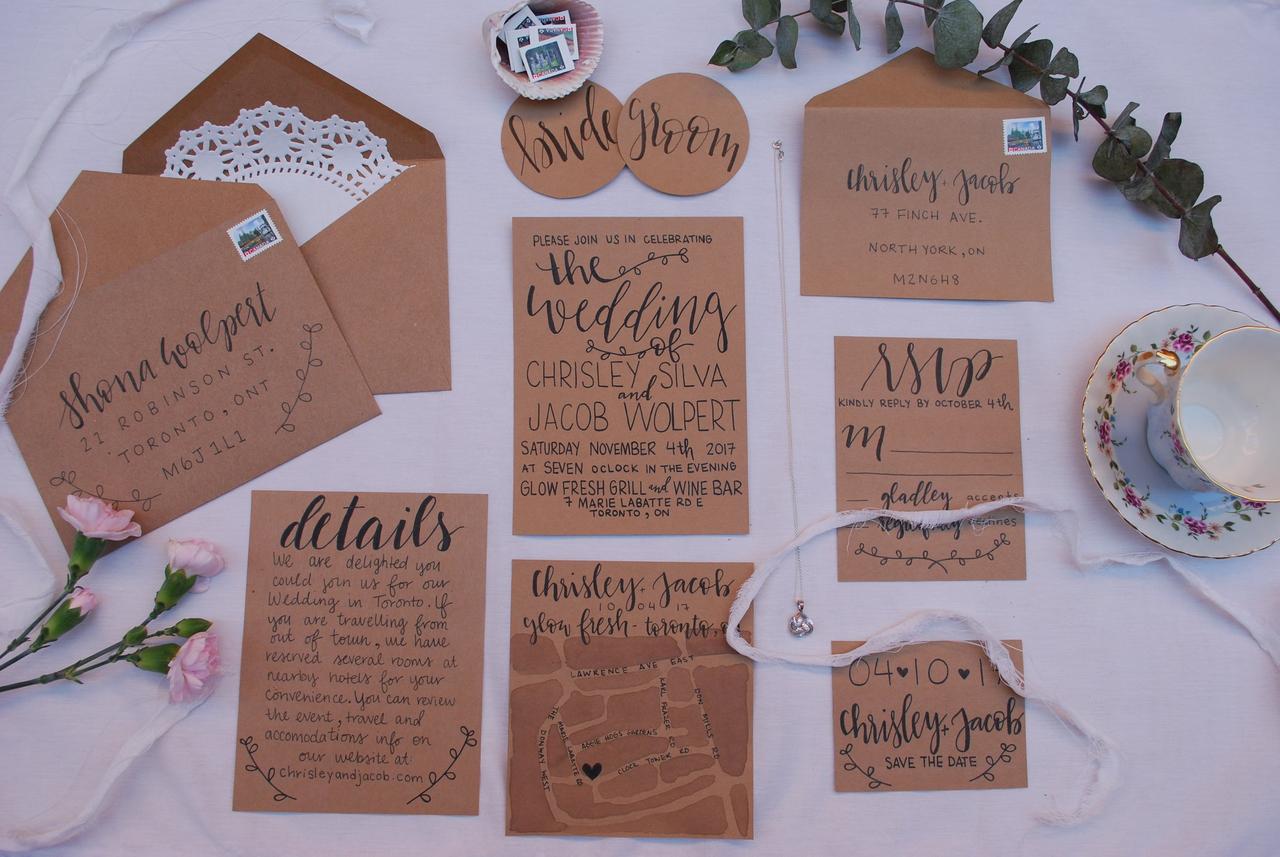 Cartoon
If you want a more whimsical look, plaster your invitations and insert cards with cartoon renderings of yourselves, your venue, and flora and fauna. This is a great choice for a couple who doesn't want their stationery to be too high-brow.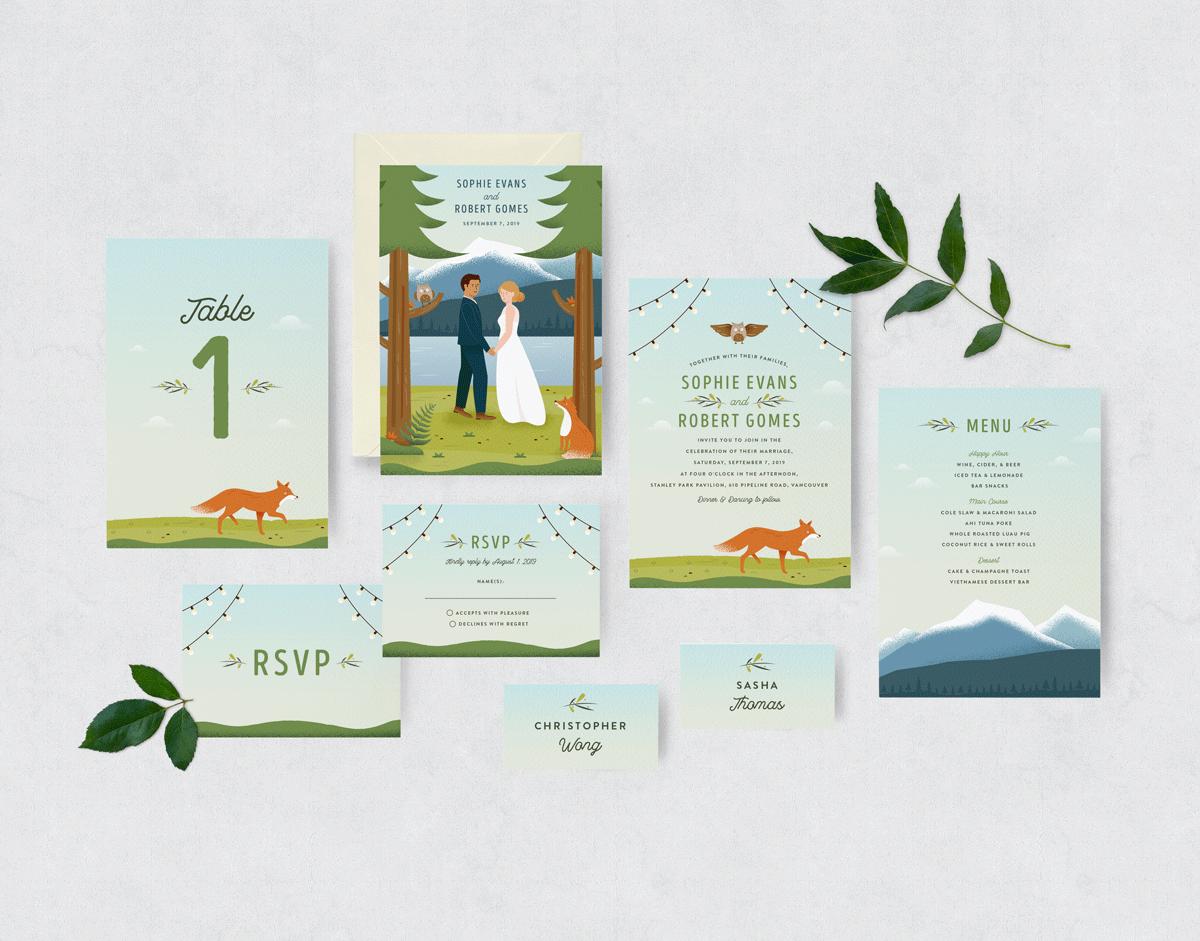 Laser-cut nature
Love the look of laser cut designs? We're totally on the same page. If you don't want to do a complete laser cut overlay (those can get pretty pricey), follow this stationer's lead and do a partial cut page that fits with your main invitation.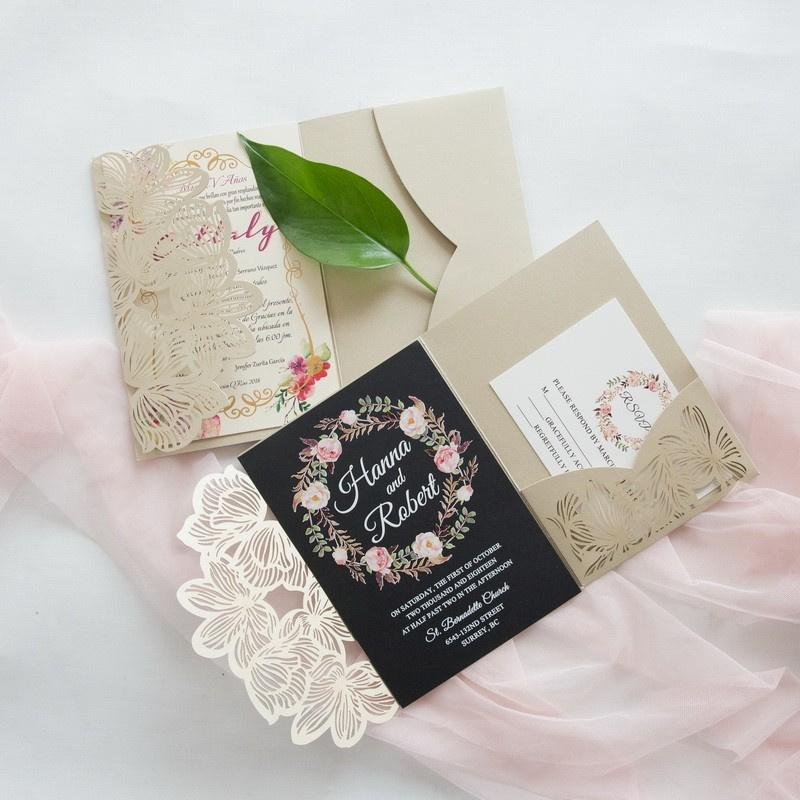 Neutral tones
If you love the colour of craft paper but don't want to print all your info on beige paper, simply use it as an accent. Use white or coloured paper as your base and then surround it with a craft-coloured border and use craft-coloured graphics to accent it.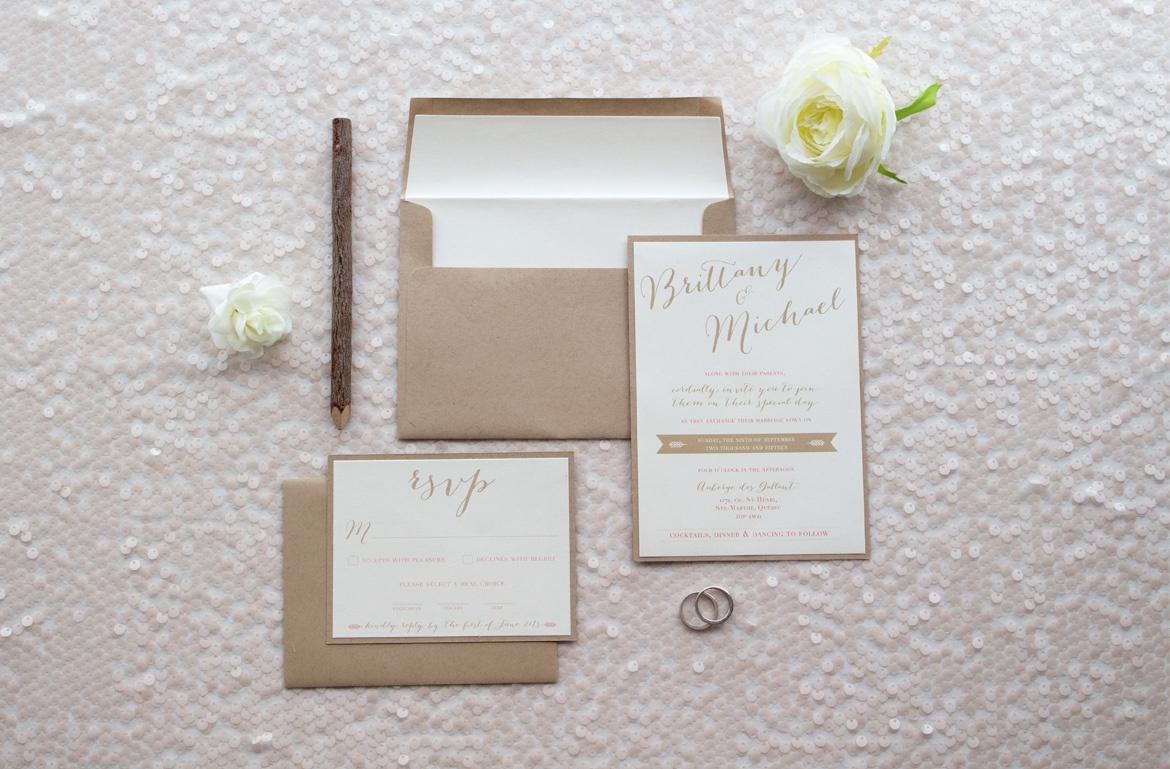 Picture perfect
Give your guests a sneak peek of your rustic-chic wedding venue, by staging a photoshoot there before the big day and using the pics for your invitation. These make for great backgrounds or card backings. Pro tip: If you want to kill a few birds with one stone, you could do your engagement shoot at the same time.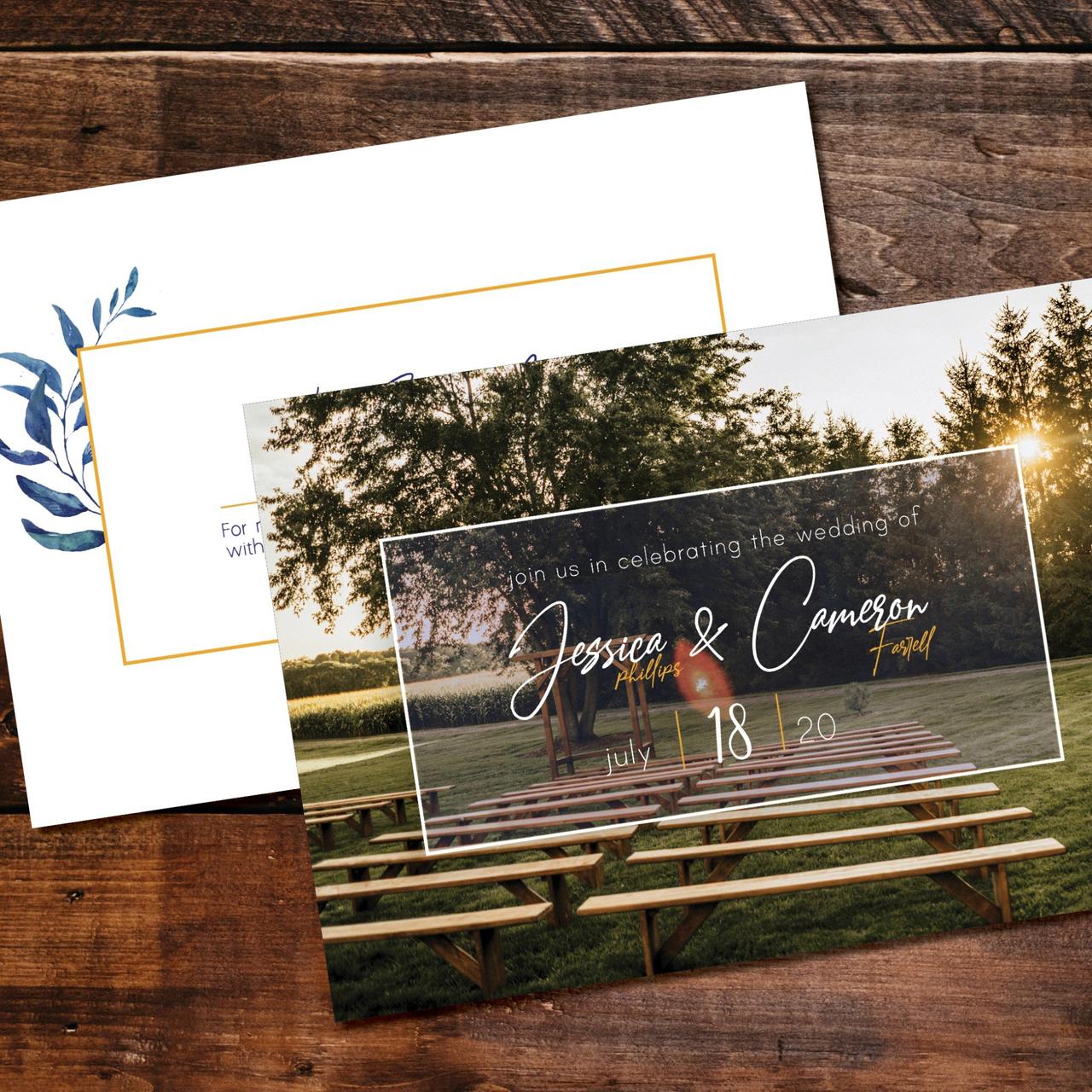 Wooden background
Don't love the idea of a plain notecard, but want to skip printing your text over top of a picture? Print your wedding invitations on a wood-effect background. It'll give your entire suite a shabby-chic vibe and looks great layered with graphics of all kinds.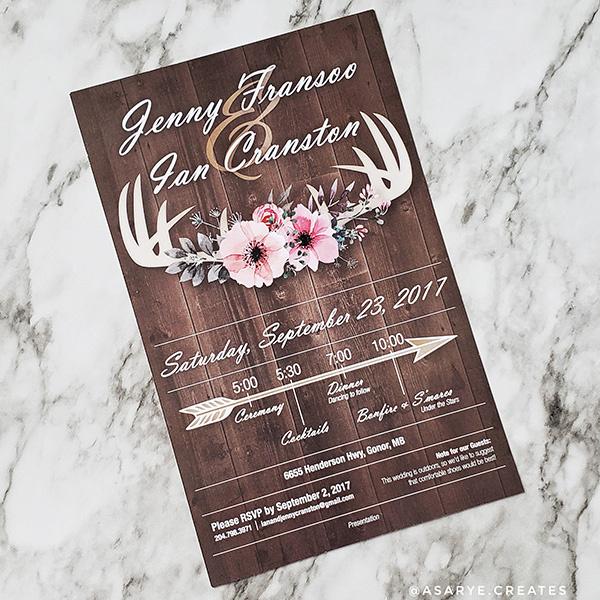 Find more rustic wedding invitation ideas and stationers on WeddingWire »