Wedding Invitation Wording 101
From host names to wedding websites, here's a checklist of everything that you MUST include in your wedding invitation wording.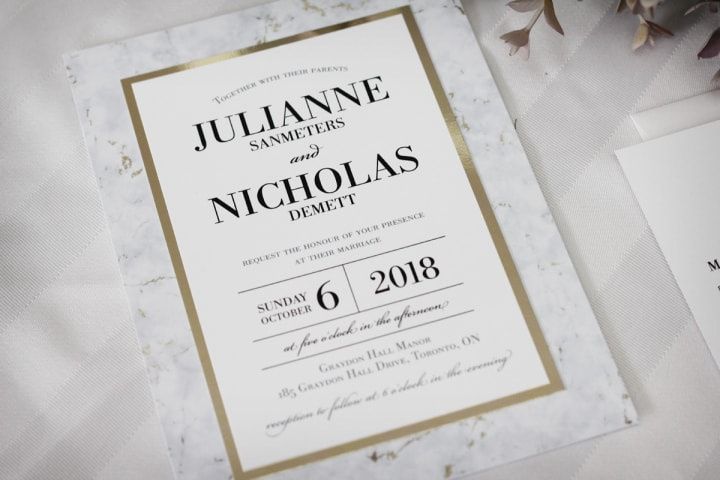 Once you've hashed out the key details of your ceremony and reception you'll want to get to work on your wedding invitation wording. This is pretty important as it will give your friends and family all the info they'll need to be punctual and prepared for your big day. If you haven't got a clue what to include, we've got your back.
Here's everything you must have in your wedding invitation wording.
The Host
It's important to give your hosts - you know, the people footing the bill - some prime real estate on your invite card. Kick off your wedding invitation wording with something like "Mr. and Mrs. [insert last name here] invite you to celebrate the marriage of…" to give your hosts the recognition they deserve.
In many circumstances, several parties (sometimes including the couple) will split the bill. If this is your situation, lead with something like "The families of Dylan and Jamie" or "Together with their families, Dylan and Jamie request the pleasure of your company…". This will help you avoid offending your future in-laws or family.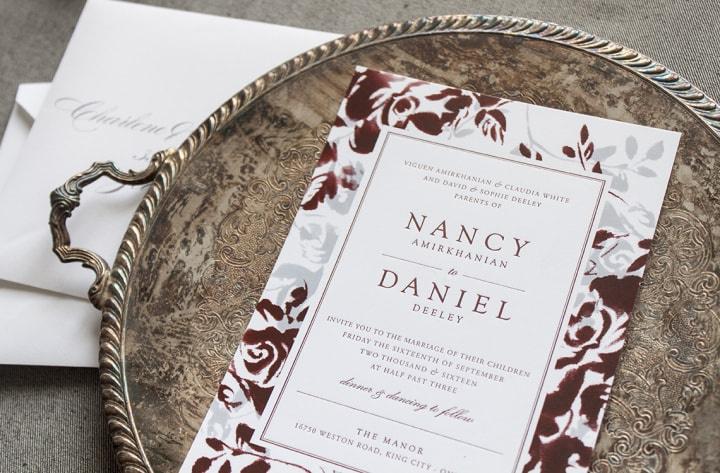 The Couple
After you've given your hosts a well-deserved shout out, include the names of you and your significant other in a bolder, more exciting font - you are the main event, after all. While you're free to stray from tradition, there are some conventions that are usually followed in this portion of your wedding invitation wording. For opposite-sex weddings the bride's name comes before the groom's and for same-sex weddings the names are included in alphabetical order.
The Date
The date is a key element to any invitation and you really don't want to get it wrong on your wedding invites! Make sure to include the day of the week, the month and the year so your guests know when to block off time.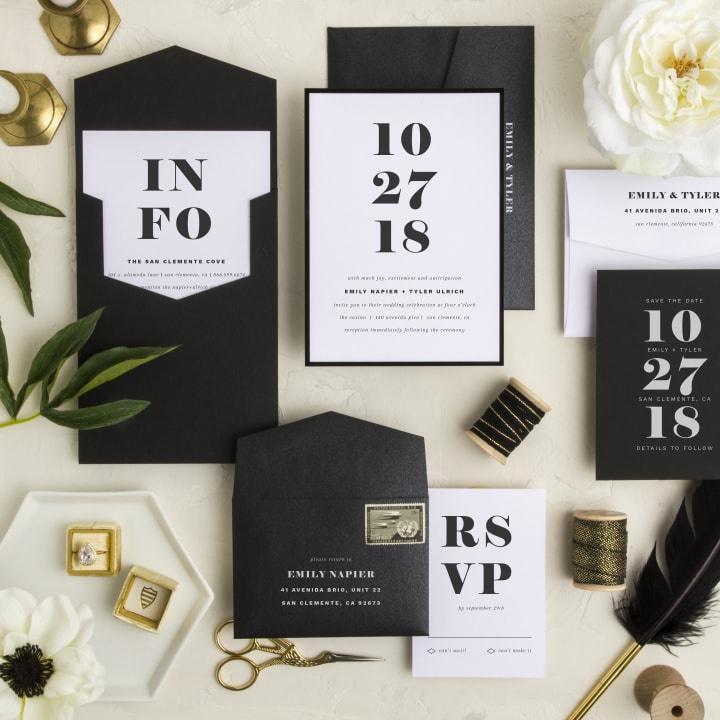 The Time
The time is another crucial element and should be listed directly below the date. You'll want to have the time of your ceremony listed to avoid being bombarded with texts, tweets, emails, calls and FB messages on your big day.
The Location
The last thing you want is for people to show up at the wrong place, so make sure to make the details of your wedding venue clear (you'll want both the street address and the venue name). Remember, if you're saying your "I do's" in a different location than your reception, you'll want to include a separate enclosure that lists the details of the second event.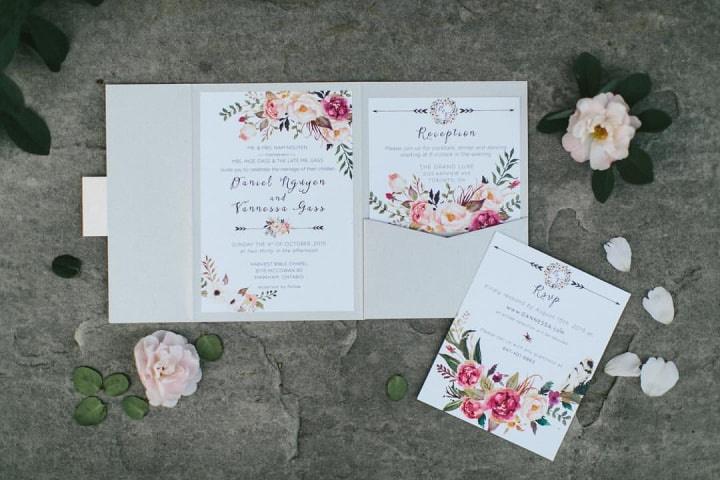 The Attire
For guests, knowing the dress code is key. Nobody likes to come over or underdressed, so giving your guests a bit of guidance is and essential part of your wedding invitation wording. Having a barn wedding and want your guests in their finest Canadian tuxedos? Let them know. Renting a ballroom and expecting three-piece suits and ballgowns? Get that info down.
The Wedding Website
Your wedding website is where all the info about your big day lives and it's important that you give guests access to it early (they may need it if their invite goes MIA). If you're invitations are looking a little cluttered, you can always skip this step and opt to include a separate enclosure with the details of your wedding website, like the reception card. If you've got room to spare, you may also want to throw on your wedding hashtag if you're hosting some social media-loving guests.
Set up your FREE wedding website and find your wedding invitations on WeddingWire »