10 Things Every Wedding Website Needs
Your wedding website is the information hub of your big day, so you won't want to forget to include any important details. From your registry info to your guest book, these are all the tabs you'll need.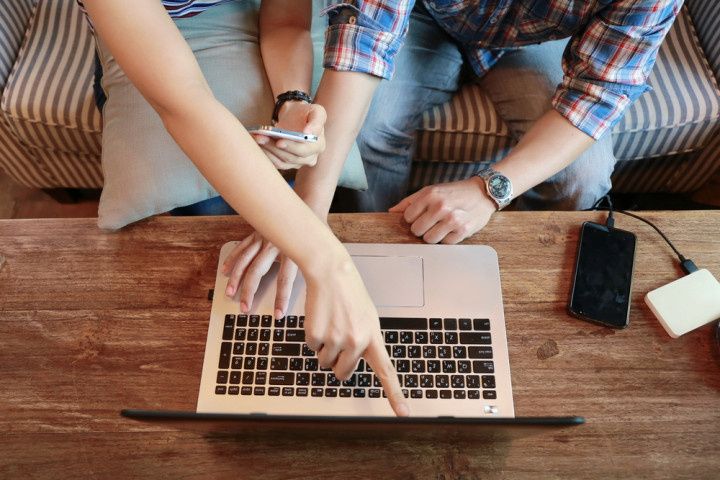 Creating your wedding website is one of the first steps you'll take when planning your wedding. It should be done even before you send out those save-the-dates or invitations (especially if you're including a link to it on them!). So, what exactly is a wedding website? It's the online source to share all your wedding details with your wedding guests - from addresses to itineraries. If you're having trouble sorting out what info to include, this is the article for you.
Here are the key things that every wedding website needs.
The important wedding details
The first - and most obvious - thing you'll want to get up on your wedding website is the important details of your big day. What exactly are these details, you ask? They're the who, what, where and when of your big day (i.e. the stuff you included on your invitation) plus a few add-ons. When it comes to this section, the more details the merrier. Remember to keep the info updated if any of your plans change (for example if you moved your wedding from indoors to outdoors due to COVID-19). If you plan to live stream your wedding, provide details and a link to the online event.
Your wedding registry Info
This is the spot where you can ask your pals for all the homewares and gadgets you dream of filling your marital home with. Or, if you're opting for a honeymoon registry, all the scuba classes you want to take. Remember to include all the necessary links!
Personal touches
Your wedding website should be all about you, so it's A-OK to go overboard with the personal touches. Share cute details of your romance, like the story of how you met and the tale of your proposal. You can even make your wedding website interactive with a quiz. Don't forget to fill the gallery with some of your favourite photos. Tip: make your wedding website even more personal with a custom domain name (like ashleyandmatt.com).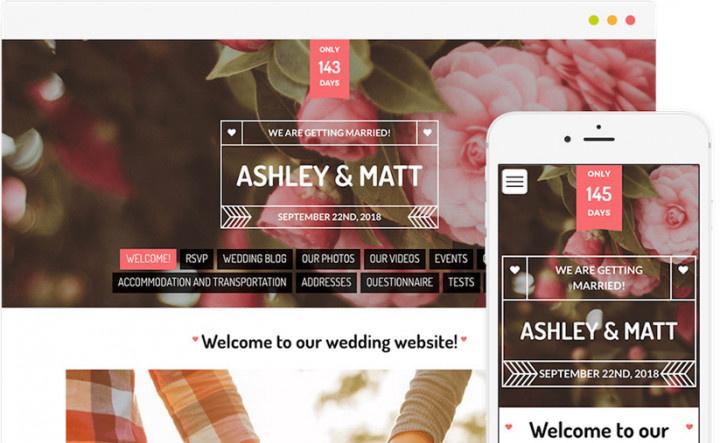 Directions
Sure, you may think your wedding venue is easy to locate, but your guests may not share the same sentiment. You should consider going above and beyond simple road directions to help out of town guests. That means including details on the best way to get to your city or town via plane, train and automobile.
Hotel room info
If you've reserved hotel blocks of rooms for out of town guests, this is where to include all of that info. Though it may seem straightforward, you'll want to include the hotel's name, complete address, website and phone number so that they don't get confused and accidentally book a room somewhere else. Don't forget to list the rates, discount code and deadline, as well. If the block gets sold out, you'll want to update the info and offer suggestions for alternative accommodations.
Things to do
This section is key for out-of-towners. They probably won't spend their whole visit cooped up in their hotel room, so you'll want to give them pointers on where they should be eating, what they should be seeing and how they should be getting around. Don't forget to include links so that they can see for themselves!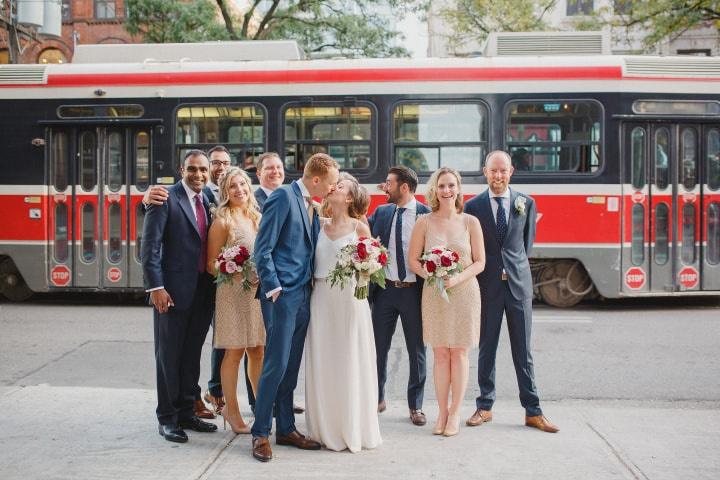 Wedding party
Give your guests a sneak peek at the MVPs of your big day. List every member of your wedding party, from your father to your maid of honour. You may want to include a photo and a little friendship bio for each. Not only will this make your besties feel loved, but it'll also let other guests know who's who when the processional begins.
A guest book and RSVPs
Those closest to you have probably already gotten in touch to say their congratulations, but more distant pals may not exactly feel comfortable calling or texting you. That's where your guest book comes into play, it'll allow them to easily share their well wishes. You can also encourage guests to use your wedding website to RSVP.
Wedding guest photo app info and hashtag
If you are using a wedding guest photo-sharing app like WedShoots, provide guests with the link to download the app and let them know your custom album code so they can check out the photos and upload their own. Also, let them know your wedding hashtag so they can tag you in their social media posts.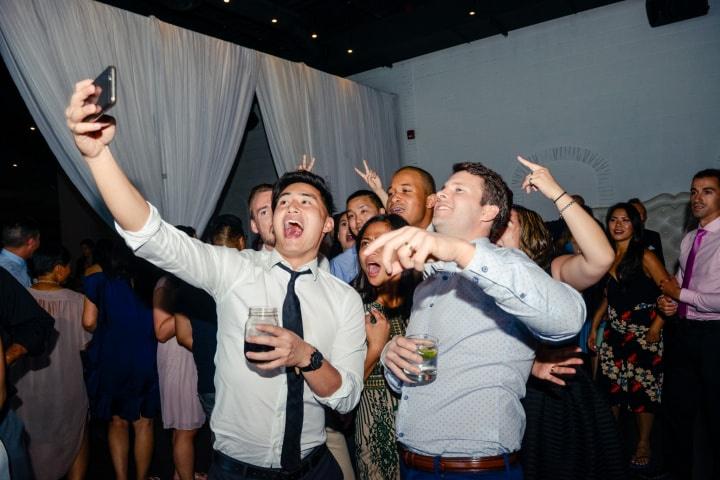 An FAQ page and contact form
You'll be busy planning your big day in the months leading up to your wedding, so you don't want your phone ringing off the hook. Include and FAQ page, as well as, a contact form on your wedding website so that your friends and family can get in touch if they need any extra info. You can also include a survey to get your guests' feedback to help you make decisions about things like menu options.
COVID-19 announcements
If your wedding is affected by the COVID-19, place a notice on your wedding website about the current status of your event that answers these questions:
Is it still on?
Are you cancelling or rescheduling?
What are you considering at this time?
When will you let guests know?
What protocols will you have in place?
Can guests join virtually?
Set up your FREE wedding website on WeddingWire. Upgrade to Premium Design Plus for a custom domain name and to download your website as a keepsake. »