7 Essential Questions You Need to Answer Before Reserving Hotel Room Blocks
Reserving a hotel room block is a must if you're hosting a lot of out-of-towners. Here are a few questions to answer before saying yes to any accommodations.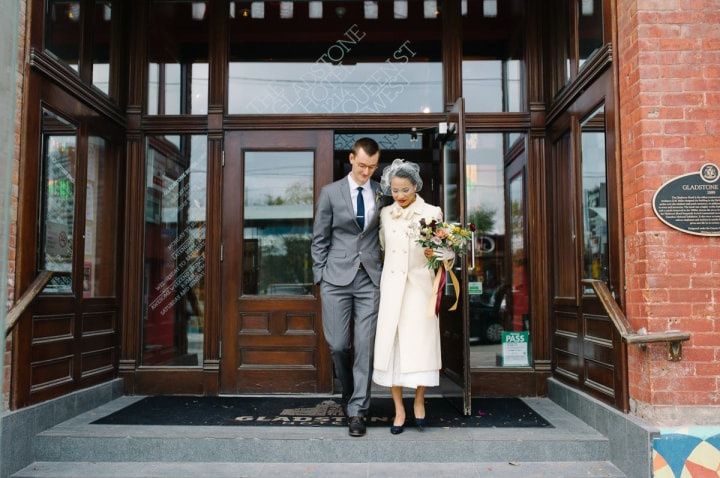 Want to make your out of town guests feel welcome at your wedding? Do them a solid and reserve a hotel room block for them. Not only will this save them from hunting down places to lay their heads post-reception, but it'll also save them a few bucks (providing you book a block of rooms at a discounted rate). Before you say yes to any hotels, you'll need to ask yourself a few questions.
Here are the questions you need to answer before reserving a hotel room block for your guests.
Where is my wedding taking place?
Your venue was probably one of the first things you knocked off your to-do list, so answering this question should be a cinch. When it comes to accommodations, you'll want to find a place that's pretty close to your wedding location. If there's nothing within walking distance, make sure cabs are easily accessible or consider ordering a shuttle to make sure everyone arrives on time and has a safe ride back when your reception wraps. Remember, these guests probably aren't familiar with the lay of the land, so remove as much guess work as possible.
How many guests will need a place to stay?
If you've nixed the idea of a destination wedding and decided to stay in your hometown for your "I dos", there's a good chance you'll only need a handful of hotel rooms (providing most of your friends and family hail from the same area). Comb through your guest list and make a record of all the people who will (potentially) need a place to stay. You'll want to reserve a few extra rooms on top of your estimate - it's always better to be safe than sorry.
What kind of budget do my guests have?
Not all of your guests will have the same budget, so consider reserving a hotel room block at more than one hotel. Cater to your luxury-loving relatives and your frugal friends by reserving space at one swanky establishment and one budget-friendly hotel. This should save you from spending your precious planning time dodging calls and emails about expenses.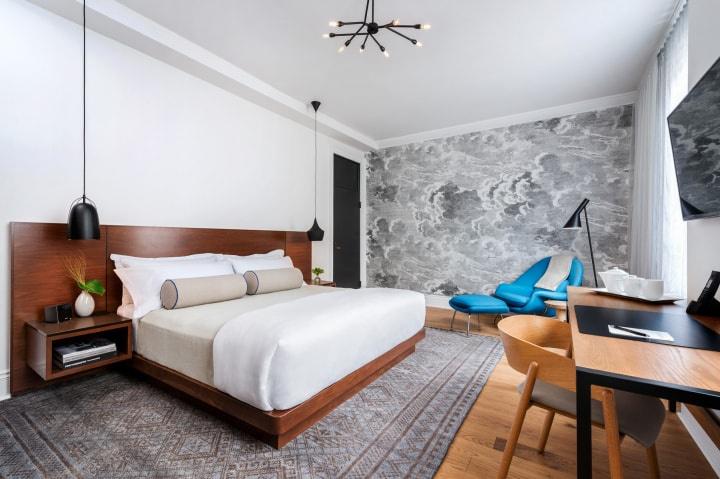 Is anything going on in the city/town where I'm hosting my wedding on my wedding date?
You probably already considered this when you picked your wedding date, but check to see if anything major is happening in your town/city around that time. The bigger the event, the more tourists will be there (think New Orleans during Mardi Gras). This means it'll be harder to find a place for your guests to stay, too. So what do you do? Hunt for and reserve that hotel room block as early as possible!
Do I want to host any of my wedding events at the same hotel?
Do you really love the aesthetic of a particular hotel near your wedding venue? Well, you can do more than just reserve a hotel room block for your guests. Consider hosting a few of your pre- and post-wedding events there, as well (like your rehearsal dinner or a brunch the day after). It'll make things easy on your guests and on yourself.
Do I need a room, too?
Don't get so caught up in worrying about your guests reservations that you forget to book a room for you and your soon-to-be spouse. If you don't want to stay at the same place as your friends and family, dedicate some time to finding that perfect spot for you and S.O. (after all, it's your big day). Tip: even if you aren't staying the night at the hotel, you may want to book a couple of rooms so that you can get ready for your wedding in a place close to your venue.
Are there any special requirements I'm forgetting?
You don't need to go all-out with the amenities, but make sure the hotel has basics like wi-fi and cable to keep your guests connected and entertained. You may also need to consider things like wheelchair accessibility for elderly guests or extra entertainment for couples bringing kids along.