What to Do if You Can't Afford a Honeymoon
Is your wallet feeling a little too light to plan your dream honeymoon? Here is what you need to do.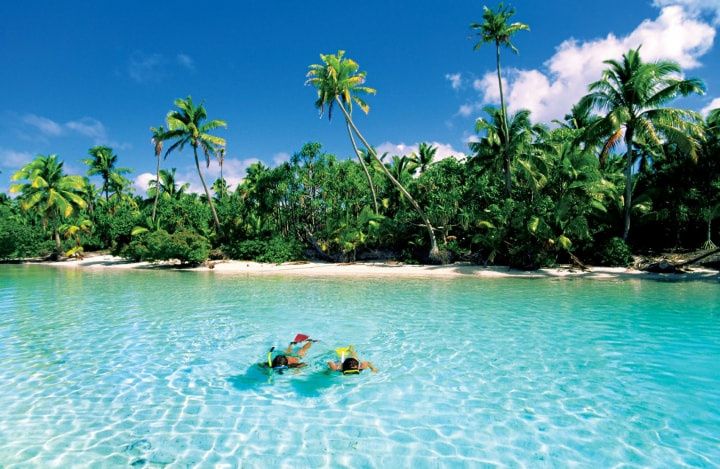 There's no doubt about it, honeymoons are major investments. Once you factor in flights, food, accommodations and activities, you're looking at quite the impressive bill. Since you've already put a lot of money into your fairytale wedding, it's understandable that you're a bit strapped for cash ATM. But, hold on! Even though you may not have all the loonies and toonies to turn your dream honeymoon into a reality, doesn't mean you have to give up hope. That's right, if you play your (credit) cards right, you may still be able to ride off into the sunset after your wedding wraps.
Here's what to do if you can't afford a honeymoon.
Cut down on spending
This is probably the most obvious point, but I have to say it. After you've figured out exactly how much you'll be spending on your big day, you can start working on your honeymoon budget. Now, along with other expenses like rent, hydro, food and more, you may not have a lot left to work with. So, naturally, this is not the time to throw a major purchase like a new car on your credit card or even go for a lavish dinner out with your partner. In fact, you may have to be pretty thrifty for a few months. Keep an eye on your dollars and cents and try not to invest in anything major until after you start paying off your debt.
Create a honeymoon registry
Gone are the days when you were expected to fill your registry with fine china and kitchen appliances. Obviously, you can still do that, but it's definitely not mandatory. If you're having trouble scraping together the cash for your dream post-wedding vacay, simply ask your guests to help pay for it (in lieu of a present, of course). Create a honeymoon registry filled with your ideal accommodations, activities and more so that your guests can put money toward those things instead.
Do something budget-friendly
I hate to be the bearer of bad news, but sometimes you just can't get what you want – you may need to figure out how to save money on your honeymoon. If a trip to the South of France just doesn't fit into your budget right now, try to find something equally romantic on the more affordable side. Perhaps a family friend has a vacation home down in Florida they'd be willing to let you borrow? Or, maybe a pal is willing to pass over the keys to their Muskoka pad for a couple of weeks? No, it might not be your "dream honeymoon", but you can always do that when you've saved up a little more.
Go on a minimoon
A minimoon can be just as fun as a honeymoon, but (typically) costs a fraction of the price. They're usually only a few days long, so you won't have to invest a lot in your food, activities or accommodations (which is awesome). If this seems like the vacation you need, book a stay at a hotel within driving distance for a few days or hop on a plane for a quick three-day trip out of town. Once you've saved up a bit more, then you can go on a legit, lengthier honeymoon.
Wait it out
If all else fails, just wait it out. Focus on paying off any debt you've accumulated and then start saving for your next great adventure together. Even if postponing your honeymoon isn't ideal, it'll make your vacation even sweeter (and definitely less stressful).
Find your honeymoon travel expert on WeddingWire »