What is a Minimoon?
If you don't have the time or money to commit to a full-blown honeymoon, don't skip the vacation. A minimoon may be just what you were looking for.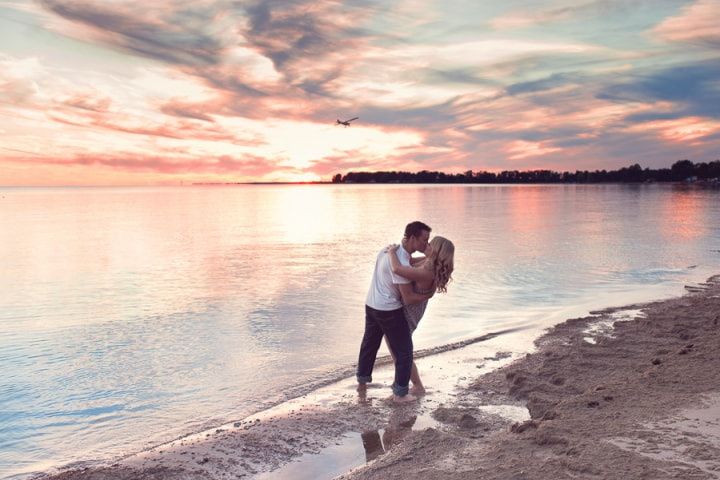 Don't have the time or money to kick back in The Bahamas for a few weeks after your wedding? Understandable. Some people have jobs, obligations and/or budgetary issues that keep them from heading out on the honeymoon of their dreams - at least immediately after their wedding. That's where the minimoon comes into play.
So, what is a minimoon?
A minimoon is exactly what it sounds like: a miniature honeymoon. Instead of taking a few weeks for rest and relaxation, a newlywed couple will take a two or three day vacation once their wedding reception has wrapped. While it may not be long, it gives them a few days to recuperate and have some one-on-one time. It also gives them a bit of down time before they have to start sending thank yous and wading through congratulatory cards and emails. Note: there's no actual designated time frame for a minimoon, it can be anywhere from a weekend to around five days.
This is a great option if you're trying to be fiscally responsible. Minimoons tend to cost much less than a typical honeymoon as they are much shorter. A smaller time frame means that you'll be allotting less cash to accommodations, food, activities and travel. This, by the way, is a godsend if you just emptied your savings accounts to pay for your nuptials.
So where exactly should you go on your minimoon? Well, lovebirds, that part is up to you. If you haven't renewed your passport in a while or would rather skip hopping on a flight, you'll want to go somewhere in the true north strong and free. Maybe not even far from home. A lot of couples choose to go somewhere driveable (think two or three hours from your house). Renting a cozy cottage, driving to a nearby vineyard or renting an Airbnb in a neighbouring city are fun, stress-free options that don't involve a whole lot of planning.
Don't want it to end? Luckily, this is one of those rare situations where you can have your cake and eat it too. What I mean is this: if you have a minimoon you can still have a honeymoon later down the line. There's no rule against it. The minimoon just gives you that much needed alone time after the wedding. Once you save a little more cash or can actually block time off from work, you can go all-in for a romantic honeymoon in Bali or Croatia.