How to Plan the Perfect Minimoon
If you're planning a short and sweet trip for your first getaway as a married couple, there are a few things you need to know.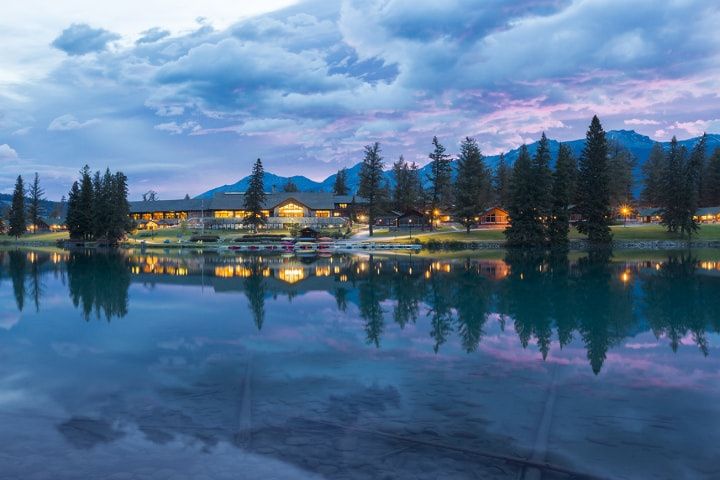 Congratulations! You're nearing the end of your wedding planning journey. It's been one heck of a ride, so you're probably ready for some serious rest and relaxation (and, hey, you've earned it). So, how are you gonna get that? On your post-wedding vacay, obvi! If you're making your first vacation as a married couple a minimoon (instead of a honeymoon), we've got a handful of helpful tips for you.
Here's how to plan the perfect minimoon.
Make it short
As the name implies, minimoons aren't very lengthy trips. They're typically between a weekend and four days long, leaving you with plenty of vacation days to spare.
Choose the right location
Location is everything, so put some thought into choosing the perfect one for you. You don't want to pick something an eight hour plane ride away, or you'll be spending the majority of your minimoon in transit (no thanks!). Think about booking a hotel in your hometown and playing tourist for a few days or getting away to a cabin or resort a few hours from your home, instead. This'll leave you with plenty of time to really enjoy it.
Pack accordingly
There are a few things you just shouldn't bring on your first vacation as a couple - namely work, computers, thank-you cards and extra distractions. You want to spend these days basking in each other's company - not sneaking in a few extra billable hours.
Get out of your hotel room
Now, you may be tempted to spend your entire trip ordering room service and leaving that "do not disturb" sign fastened firmly to your door knob, but you should try to get out at least once or twice. Book a relaxing couples massage, go explore a museum, make a rezzy at a fancy restaurant - the world's your oyster!
Splurge a little
There's a good chance you've opted for a minimoon to save a little bit of cash. If this is the case, you may be keeping those purse strings pretty tight. However, you should allow yourself to splurge a bit to make this holiday extra special. Think about investing in one thing, be that a pricier hotel room or a super extravagant meal.
Treat it like your honeymoon
Chances are you're not jet setting to Dubai or going on a cruise in the Caribbean for your minimoon, but that doesn't mean you shouldn't treat it like your honeymoon. This is your first vacation as a married couple, so make it count! Tell the hotel you're staying at (and anywhere you make reservations) that the two of you are honeymooners - you may get special perks or upgrades, and who doesn't want those!?