How to Save Money on Your Honeymoon
Ready to set off on an adventure with your new spouse? Here are some tips on cutting costs so that you can enjoy your holiday and forget about financial planning.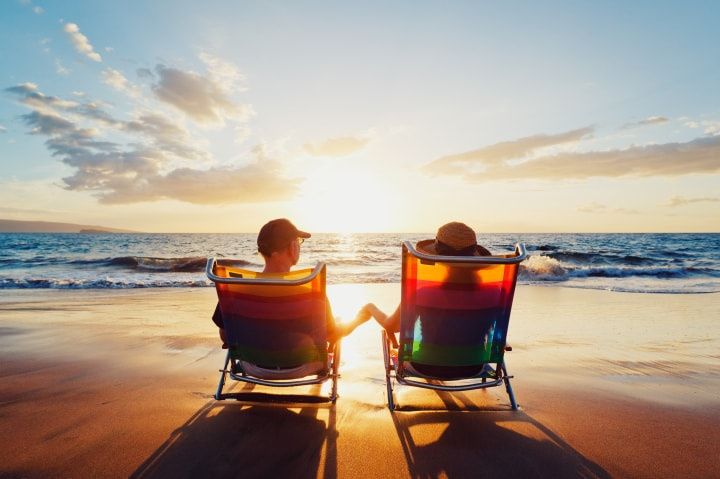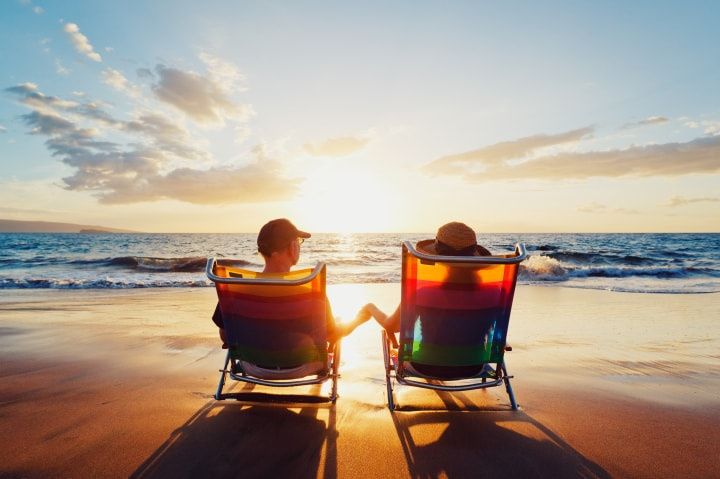 Your wedding probably left you and your new spouse with quite the bill, so cutting costs on your honeymoon is essential if you want to keep your savings account in tact. From setting up a honeymoon registry to hiring a travel agent, there are a lot of tips and tricks that will keep your from going over budget on your romantic getaway.
Here's how to save money on your honeymoon.
Opt for a honeymoon registry
Would you prefer to have your airfare taken care of instead of a shiny new gravy boat? A honeymoon registry is the way to go. Instead of buying you material goods, your guests will chip in for your honeymoon expenses. You may not end up getting your whole honeymoon covered, but it'll definitely lighten the financial load.
Choose the right location
Regardless of cost, the first detail you hash out is always the location. You'll need to know where you're going before you start figuring out how to cut down spending. Places like The Bahamas, Belize and the British Virgin Islands typically fall on the higher end of the price spectrum while resorts in the Dominican Republic, Cuba and Cancun remain relatively cheap. Of course, if you're trying to be extra frugal, don't stray far from home. Find an Airbnb or hotel that's just a car ride away.
Tip: Going for a destination that has multiple flight options from different airlines is a good call. This means that airlines will be competing to get the most passengers, normally resulting in rates taking a dive.
All-inclusive is the way to go
Not the best at budgeting? An all-inclusive resort may be your saving grace. It'll save you from stressing about spending on food and drink, leaving you to enjoy your honeymoon in peace.
Go at the right time
You'll want to be smart with your timing (don't go during peak season!). This may mean postponing your honeymoon a bit, but it'll be well worth the wait (at least as far as cost is concerned). Use an app like Hopper to determine when flights to your desired destination are at their lowest and fly off around then.
Book far in advance
You know the saying: "the early bird gets the worm". Well, lovebirds, it rings true for honeymoons, as well. Booking way in advance will give you the advantage of getting prices when they're at their lowest. Why? It's simple. Early booking packages and special deals are typically released about 7-9 months before travel.
A travel agent could save you tons
With websites like Flight Centre and Expedia, you may think that a trip to a travel agent is a waste of time - but you're wrong. Travel agents know all the tips and tricks to get you the lowest prices on everything from accommodations to day trips, so using one is a wise move.
Choose a few splurges and cut back on the rest
It's your honeymoon, so you'll want to have a few extravagant moments. If you're heading out on a longer vacation, choose a few areas where you're willing to spend extra cash and be a little more economical in other areas. For example, if you're travelling around Europe for a few weeks choose one five star hotel for a few days and be a bit thriftier with your other stays.
Do a minimoon
If you want to shell out the big bucks on hotel stays and dining experiences, shorten your trip and head out on a minimoon, instead. Going away for a few days is almost always cheaper than globetrotting for weeks.