5 Major Differences Between a Honeymoon and a Minimoon
Trying to put together your dream post-wedding vacation? Here are the differences between a honeymoon and a minimoon to help you choose what's right for you.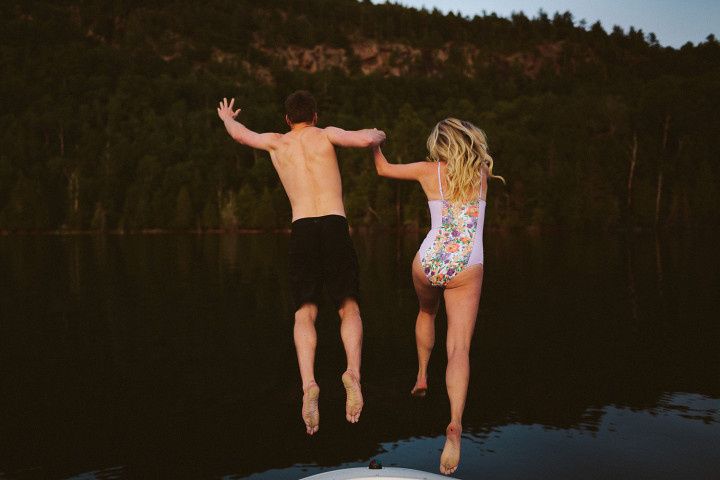 Once your wedding festivities have wrapped, it's time to kick back and relax. However, before you ride off into the sunset, you'll need to put in work and plan your vacation. The first step? Choosing between a honeymoon and a minimoon. While both involve kicking back and enjoying the company of your new spouse, the two styles of vacation are a lot different.
Here are the major differences between a honeymoon and a minimoon.
Planning
You've probably spent months working on your wedding plans and putting together a half month-long honeymoon will probably take you a bit of time, too. You've got to book hotels, plan flights, figure out transportation and put together an awesome itinerary that will fill your vacation days with fun and festivities. Because it's only a few days long, a minimoon requires much less effort in the planning department, so it's a touch less stressful to sort out. If you're burnt out from booking wedding vendors and the like, you may want to consider going with the latter and postpone your honeymoon for later.
Time
A honeymoon is typically between 10 and 14 days while a minimoon is usually only two or three days. If you really need some R&R time, the former is the way to go as it'll give you plenty of time to decompress before heading back into the hustle and bustle of your everyday life. Alternatively, if you could just use a bit of a break and a few days of dedicated one-on-one time with your partner, a minimoon may be the way to go.
Itinerary
Because a minimoon is on the shorter side, you won't want to waste a second of your precious time. You'll need to know exactly what you're doing and when you're doing it or you may miss out on something unforgettable. Since a honeymoon is longer, you have more options when it comes to your itinerary. You can jam-pack it with activities or mix a few outings into your hours of leisure.
Money
A minimoon can be a small and splurge-filled vacation, but it's typically a lot cheaper than planning a honeymoon (no matter what you end up doing). Because you won't be staying as long, hotel, meal and activity costs should be significantly lower. This might be a good option if you've racked up some serious debt while wedding planning.
Distance
If you're only doing a two or three-day vacation, you probably don't want to spend most of that time on planes, trains and automobiles. We suggest choosing something no farther than three hours away so that you can really make the most of your time. Alternatively, if you're doing a honeymoon, you can pretty much jet set anywhere in the world and make it count.
Find your travel expert on WeddingWire »