6 Minimoon Getaway Ideas that Don't Involve a Plane
From a staycation at a local hotel to living it up on the slopes, there are plenty of ways to make your minimoon even more memorable.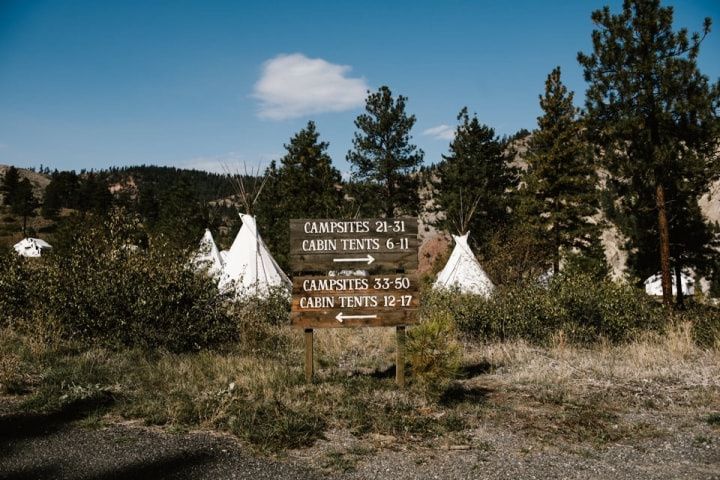 Even if you're putting off going on your honeymoon for a little while, you should still kick off married life with a little vacation (AKA a minimoon). Now, this trip (or staycation) doesn't have to be super extravagant (though it definitely can be!), but it should be enjoyable. Choose an activity that the two of you absolutely love—be that camping in the woods or getting massages at a five-star hotel—and do that for two or three days. It'll definitely start things off on the right foot.
Here are a few minimoon getaway ideas that don't involve a plane.
Stay in a hotel
Ok, so this is by far the easiest option, but just because it's simple doesn't make it any less fun. Book a room at a ritzy hotel in your home city and stay there for a few nights. You won't have to do any household chores, leaving you with plenty of time for other things (wink wink, nudge nudge). But don't spend your mini-vacation with the "do not disturb sign" glued to your door handle—get out there and be a tourist in your own city! Make a reservation at that restaurant you've been dying to go to, plan a cute picnic in your favourite park or spend a day touring a neighbourhood you've never been to.
Themed staycation
Prefer to save the hotel fee and honeymoon at home? A themed staycation can be an exciting minimoon idea too. Imagine that you are in some far-flung place and recreate the holiday vibes at home. Take inspiration from this couple who planned a Paris honeymoon in their hometown of Windsor, Ontario when their honeymoon was cancelled due to COVID-19 travel restrictions. Check out these hilarious photos they posted to Instagram that document their Paris-themed activities.
Go camping
If the two of you are bit more outdoorsy, plan a romantic little camping (or glamping) trip. Toss your sleeping bags, some indulgent snacks, a bottle (or two) of wine and some comfy clothes into the back of your car and head into the woods for a little R&R. Spend your minimoon staring at the stars, hiking through the woods and getting back in touch with Mother Nature. Pro tip: you probably want to skip the lengthy portage, after all, you've only got a few days.
Rent a cottage
Want to commune with nature, but don't want to spend your entire trip in a tent? Renting a cottage is the way to go. You'll be able to get outdoors, enjoy the fresh air AND get to sleep in a real bed at night (score!). This is a real money saver if you have friends or family with a cottage - they probably won't mind tossing you the keys for a few days if you ask nicely.
Head out on a road trip
It's time for the two of you to drive off into the sunset - for real. Gas up your car (or rent one) and spend a few days touring nearby towns and cities. Book some cute resorts or b&bs and spend your nights relaxing instead of labouring over dishes and sorting out laundry. You may uncover a few hidden gems at farmers' markets and flea markets on your journey, so make sure not to overpack your vehicle!
Organize a ski trip
Canada is home to some killer resorts, and if there's one by your house, you should totally take advantage. You'll get to spend your days hitting the slopes and your night cozying up in a hotel or chalet (pretty romantic, if you ask me). Don't forget to pack ingredients for some boozy hot chocolates, you'll definitely want some after a few hours out in the cold.
Find your honeymoon travel expert on WeddingWire »