Canadian Wedding Dates You Should Avoid in 2020, 2021 and 2022
Can't decide on your wedding date? Before you blindly pick a spot on the calendar, you should know what days to avoid.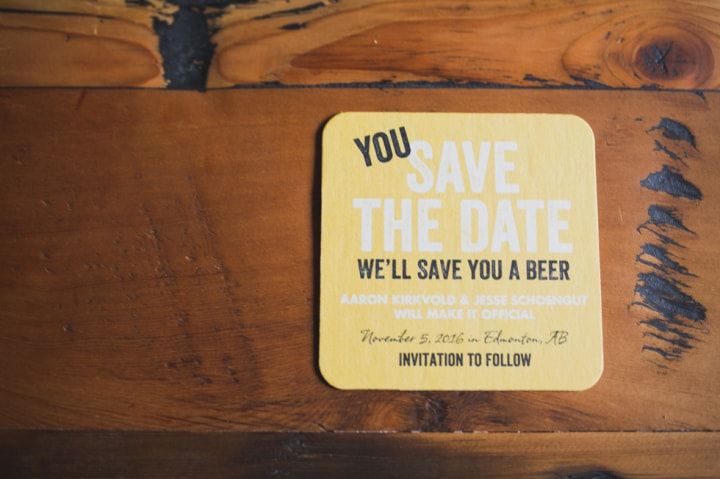 Choosing your wedding date is tough stuff. You may have a season or month in mind, but you probably do not know the exact date that you want to say your "I dos". To help you narrow it down, we've created a list of dates showing all the major Canadian holidays, religious observances and special events in 2020, 2021 and 2022, so you know exactly when you should not be aiming for. Why are these dates the ones to avoid? Many reasons—guests will probably already have plans, it will be hard to find accommodations, vendors will be busy and therefore unavailable or more expensive. Stay away from these days and planning should be just a little bit easier. Pro tip: if you do want to choose a long weekend or holiday (like Halloween or New Year's Eve), be sure to give your wedding guests plenty of notice so they can plan accordingly.
COVID-19 Update (April 15, 2020): Depending on each province's public health guidelines, gatherings of more than five to ten people are not permitted at the moment and that is expected to continue through mid-May at least. For more advice, read our Guide to Wedding Planning During the COVID-19 Pandemic.
Here are some wedding dates you should avoid in 2020, 2021 and 2022.
WINTER
New Year's Day: Wednesday, January 1, 2020; Friday, January 1, 2021; Saturday, January 1, 2022
Super Bowl Sunday: Sunday, February 2, 2020; Sunday, February 7, 2021; Sunday, February 6, 2022
Valentine's Day: Friday, February 14, 2020; Sunday, February 14, 2021; Monday, February 14, 2022
Chinese New Year: Saturday, January 25, 2020; Friday, February 12, 2021; Tuesday, February 1, 2022
Family Day: Monday, February 17, 2020; Monday, February 15, 2021; Monday, February 21, 2022
Academy Awards: Sunday, February 23, 2020; Sunday, February 28, 2021; Sunday, February 27, 2022
SPRING
April Fool's Day: Wednesday, April 1, 2020; Thursday, April 1, 2021; Friday, April 1, 2022
Palm Sunday: Sunday, April 5, 2020; Sunday, March 28, 2021; Sunday, April 10, 2022
Passover: Wednesday, April 8, 2020 - Thursday, April 16, 2020; Saturday, March 27, 2021 - Saturday, April 3, 2021; Friday, April 15, 2022 - Saturday, April 23, 2022
Good Friday: Friday, April 10, 2020; Friday, April 2, 2021; Friday, April 15, 2021
Easter: Sunday, April 12, 2020; Sunday, April 3, 2021; Sunday, April 17, 2022
Mother's Day: Sunday, May 10, 2020; Sunday, May 9, 2021; Sunday, May 8, 2022
Victoria Day: Monday, May 18, 2020; Monday, May 24, 2021; Monday, May 23, 2022
Eid-al-Fitr: Saturday, May 23, 2020 - Sunday, May 24, 2020; Wednesday, May 12, 2021 - Thursday, May 13, 2021; Monday, May 2, 2022 - Tuesday, May 3, 2022
Father's Day: Sunday, June 21, 2020; Sunday, June 20, 2021; Sunday, June 19, 2022
SUMMER

Canada Day: Wednesday, July 1, 2020; Thursday, July 1, 2021; Friday, July 1, 2022
August Long Weekend: Monday, August 3, 2020; Monday, August 2, 2021; Monday, August 1, 2022
Eid-al-Adha: Thursday, July 30, 2020 - Monday, August 3, 2020; Monday, July 19, 2021 - Tuesday, July 20, 2021; Saturday, July 9, 2022 - Wednesday, July 13, 2022
Labour Day: Monday, September 7, 2020; Monday, September 6, 2021; Monday, September 5, 2022
FALL
Rosh Hashanah: Friday, September 18, 2020 - Sunday, September 20, 2020; Monday, September 6, 2021 - Wednesday, September 8, 2021; Sunday, September 27, 2022 - Tuesday, September 27, 2022
Yom Kippur: Sunday, September 27, 2020 - Monday, September 28, 2020; Wednesday, September 15, 2021 - Thursday, September 16, 2021; Tuesday, October 4, 2022 - Wednesday, October 5, 2022

Thanksgiving: Monday, October 12, 2020; Monday, October 11, 2021; Monday, October 11, 2022
Halloween: Saturday, October 31, 2020; Sunday, October 31, 2021; Monday, October 31, 2022
Diwali: Saturday, November 14, 2020; Thursday, November 4, 2021; Monday, October 24, 2022
Remembrance Day: Wednesday, November 11, 2020; Thursday, November 11, 2021; Friday, November 11, 2022
Grey Cup: Sunday, November 22, 2020 (Regina, SK); Sunday, November 21, 2021 (Hamilton, ON), Sunday, November 27, 2022
WINTER
Hanukkah: Thursday, December 10, 2020 - Friday, December 18, 2020; Sunday, November 28, 2021 - Monday, December 6, 2021; Sunday, December 18, 2022 - Monday, December 26, 2022
Christmas: Friday, December 25, 2020; Saturday, December 25, 2021; Sunday, December 25, 2022
Kwanzaa: Saturday, December 26, 2020 - Friday, January 1, 2021; Sunday, December 26, 2021 - Saturday, January 1, 2022; Monday, December 26, 2021 - Sunday, January 1, 2022
New Year's Eve: Thursday, December 31, 2020; Friday, December 31, 2021; Saturday, December 31, 2022
Stay organized with WeddingWire's FREE wedding planning tools and mobile app »