25 Awesome Spring Wedding Ideas
Want to match your wedding day to the season? Here are a few amazing spring wedding ideas brought to you by real Canadian brides and grooms.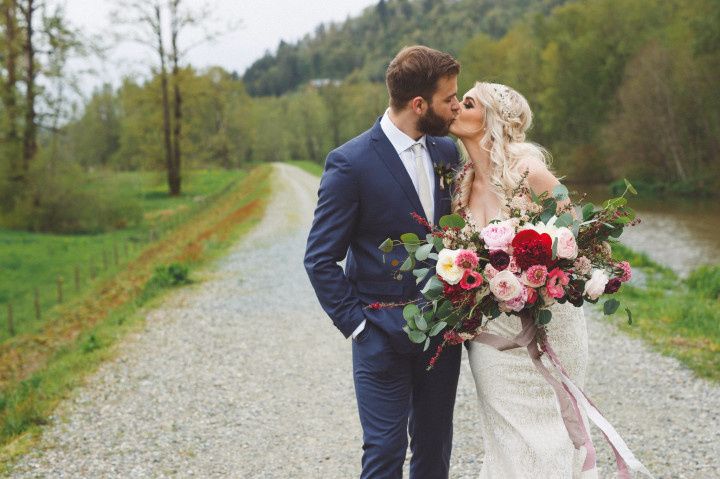 The snow is melting, the flowers are blooming and the wedding trends are changing in Canada, too! If you're looking for a few fun spring wedding ideas, we're here to help. From floral wedding stationery to bright bouquets, there are plenty of ways to embrace this season's vibes with your wedding decor, food, attire and more.
Here are 25 of our favourite spring wedding ideas.
Floral Stationery
Give a nod to the blossoming flowers with your save the date cards, wedding invitations, menus and more!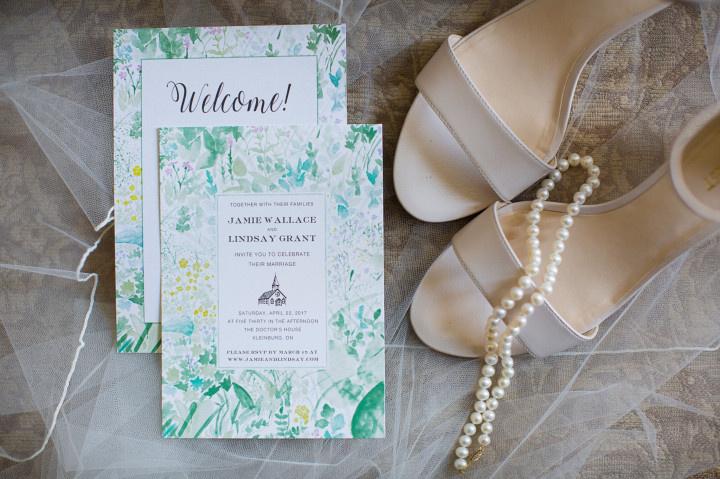 Umbrellas
You know what they say, "April showers bring May flowers"!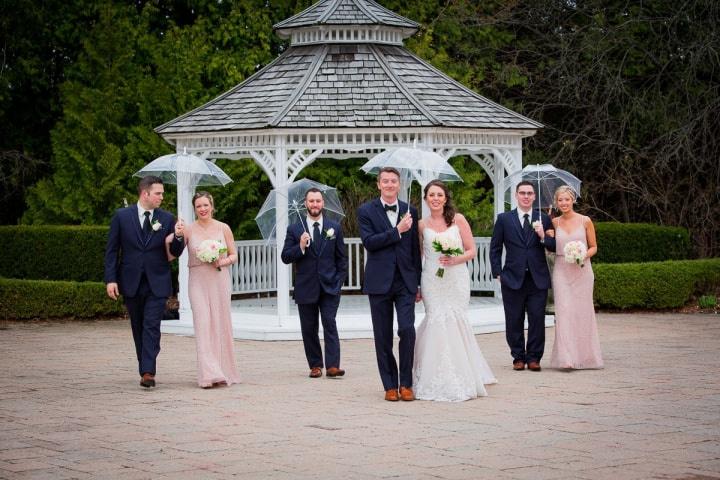 Rain Boots
Speaking of rain, you may want to ditch the sky-high stilettos or shiny oxfords in favour of a pair of rubber boots for your spring wedding (if only for your walks to and from the venue).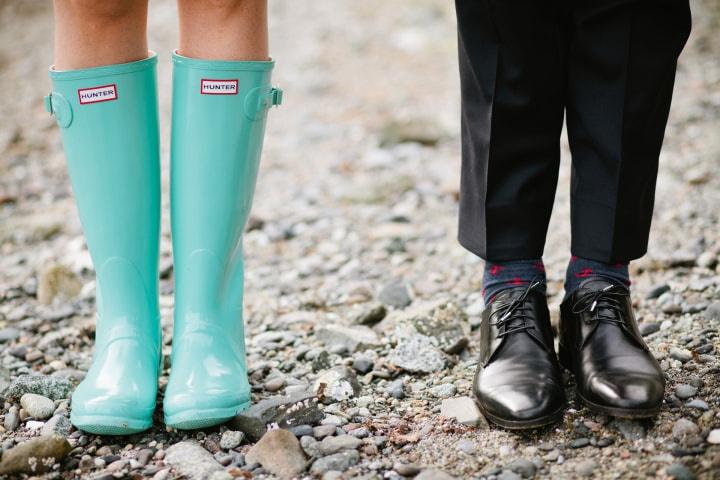 Greenhouse Venue
Your garden may not be in full bloom, but greenhouses boast beautiful flowers year round. Embrace the transparent wedding decor trend and host your ceremony, reception or both in a conservatory or greenhouse wedding venue and you won't even need to visit a florist.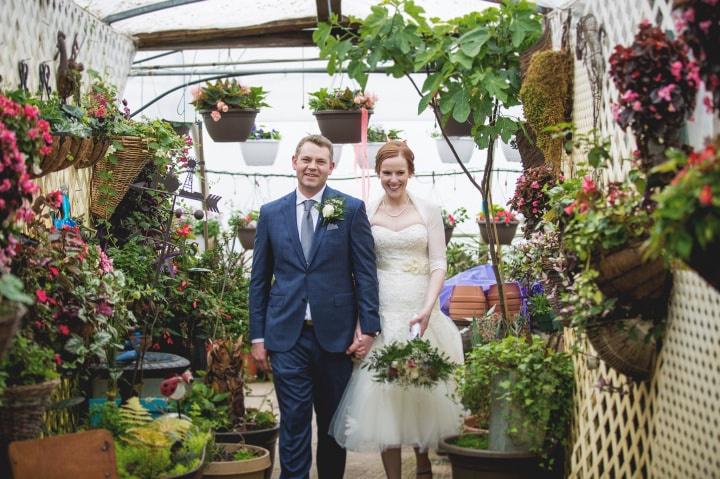 Tulip Centrepieces
Tulips are the flower of spring, why not show them off in your wedding centerpieces and other arrangements?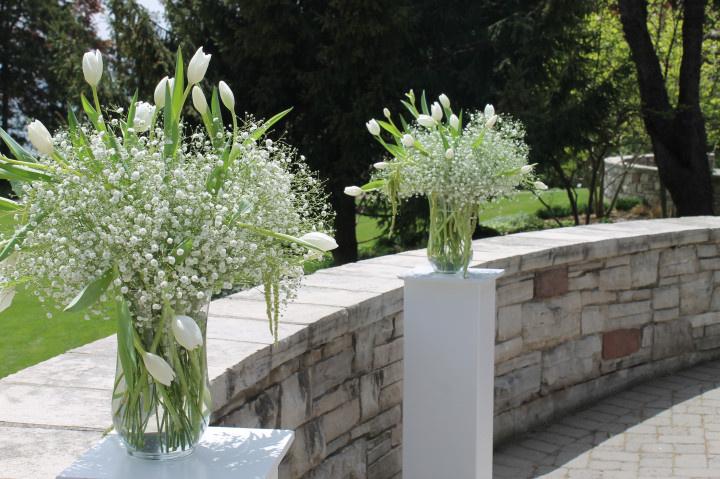 Paper Flower Decorations
Want to give your big day even more flower power? Add some paper flowers around your venue! Pro tip: this spring wedding idea is super easy to DIY, if you're trying to save some $$$.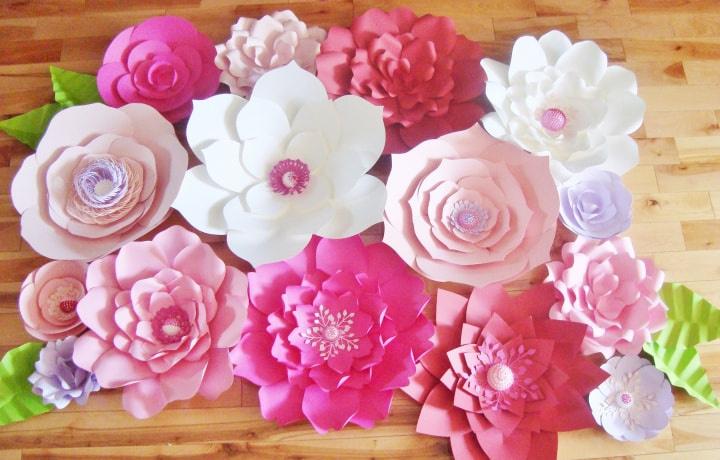 Healthy Entrees
If you've spent the winter months indulging in carby comfort foods like mac 'n' cheese and pizza - no shame in that game! - you might want to go with an entree that lines up with your "health is wealth" New Years resolution for your spring wedding menu.
Semi-Naked Cake
Just like you, your cake probably isn't ready to shed all its layers until summer - but it could lose a few! Instead of going for a full-blown naked wedding cake, embrace the semi-naked look for your reception's star confection.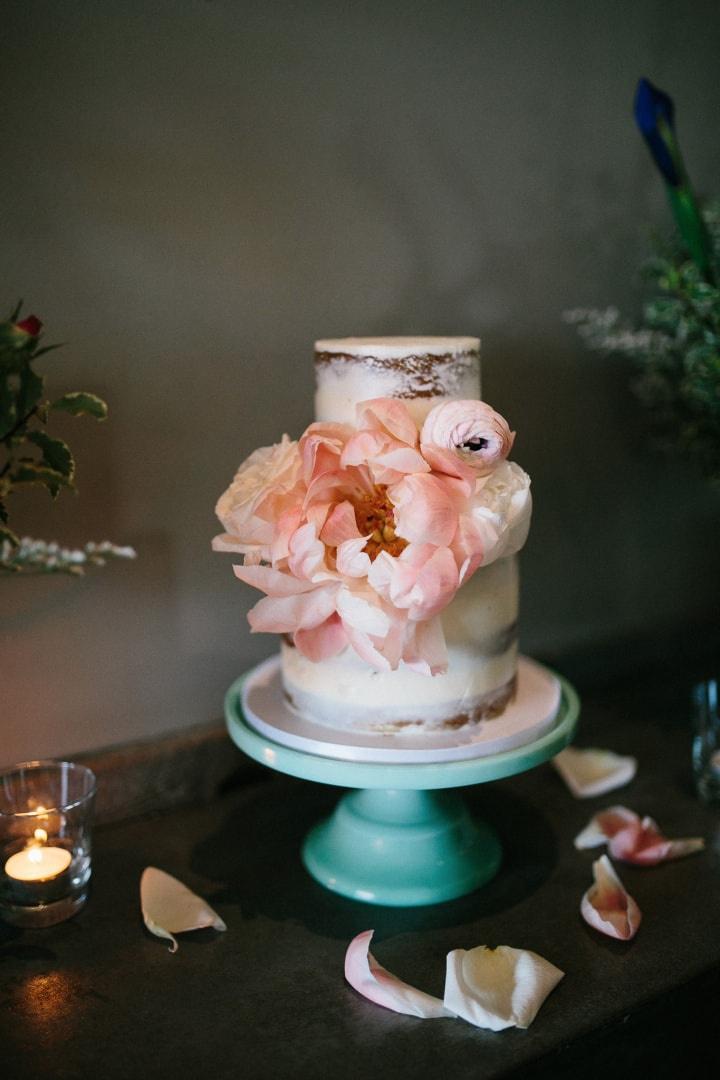 Donut Bar
*drools*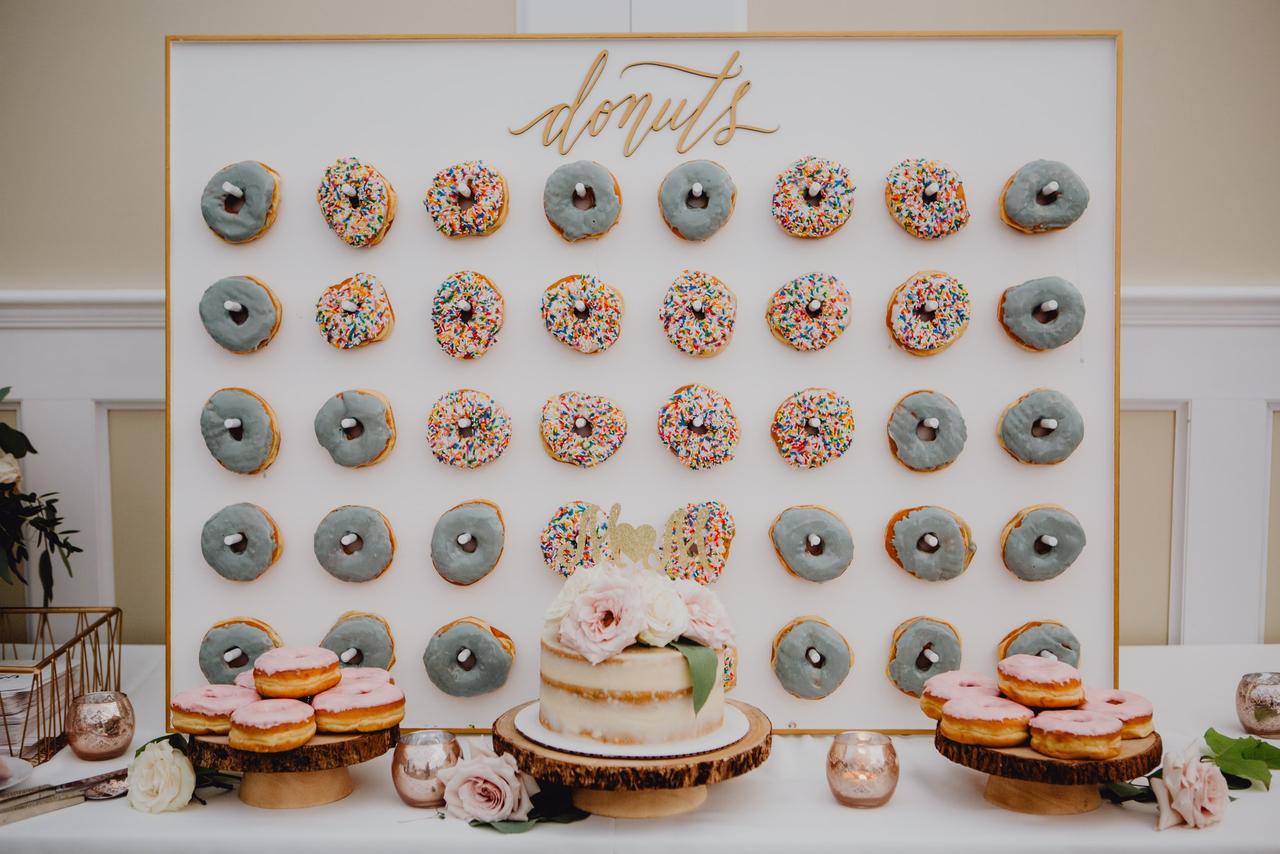 Pastel Bridesmaid Dresses
Winter has come and gone, so ditch the jewel tones and embrace pastels for your bridesmaid dresses.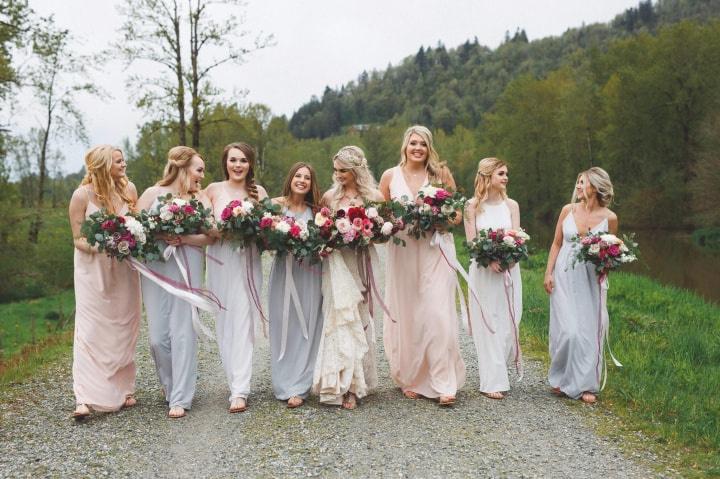 Colourful Bow Ties
Don't forget about the other side of the aisle! Give your groomsmen colourful bow ties to sport so that they stand out from the crowd.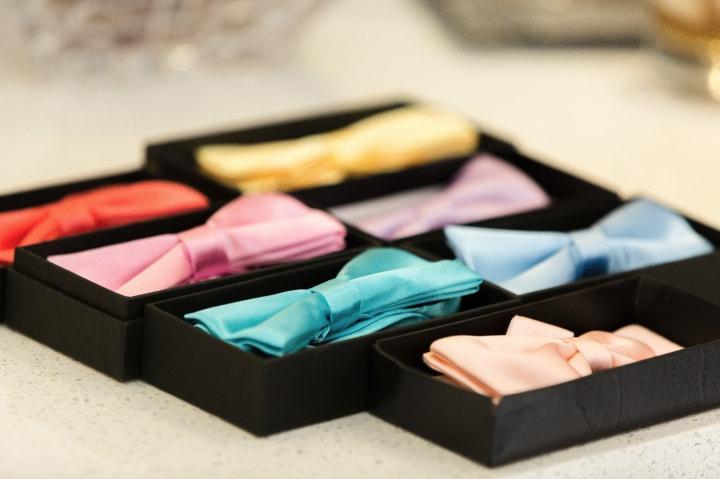 Outdoor Lounge
Bring the indoors outside with this spring wedding idea!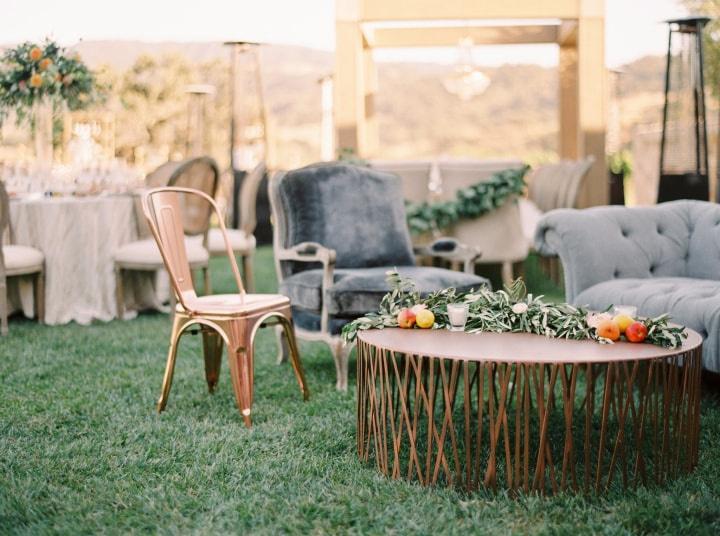 Birdcage Cardbox
Now that the weather's changed, more and more of our feathered friends are coming out to play. Give a nod to them by using a birdcage as your wedding card box.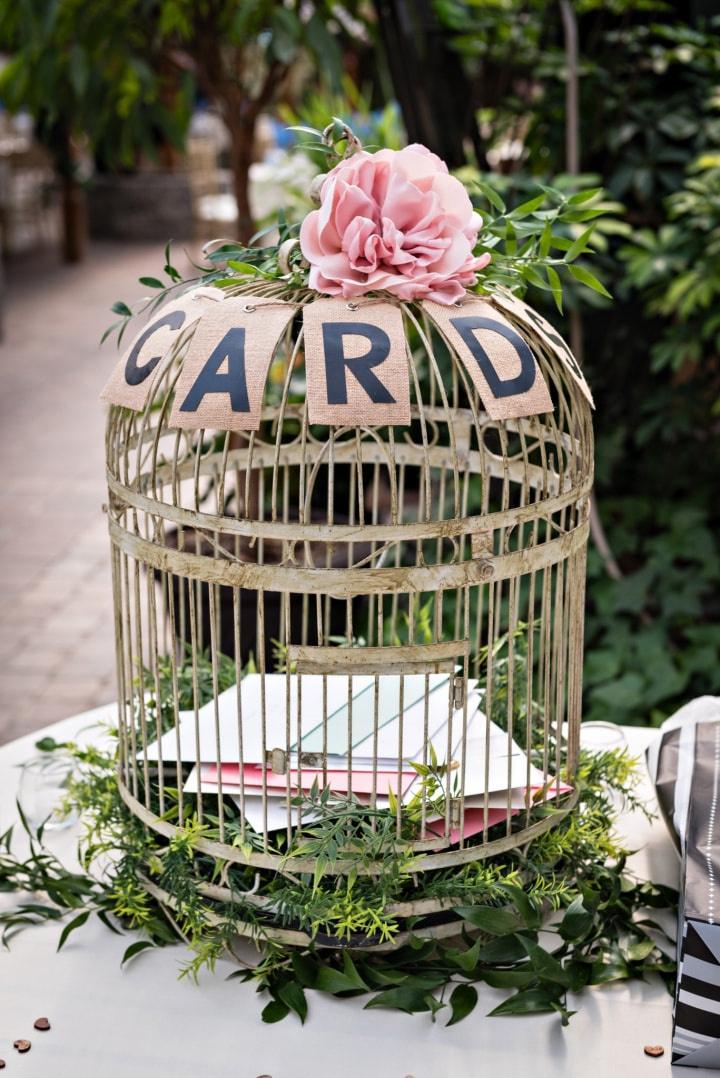 Tree Planting Ceremony
Looking to add a sentimental ritual to your wedding? A tree planting ceremony fits the spring season flawlessly.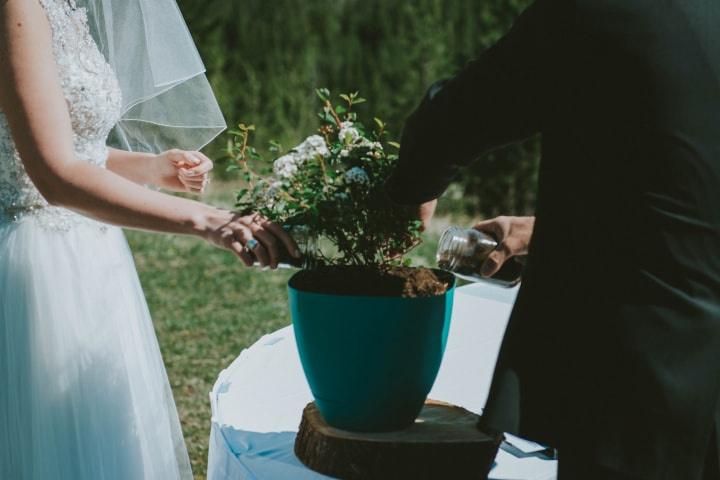 Shawls
You and your girl squad may need extra layers for taking photos outdoors, so invest in some shawls that match your picture-perfect theme and colour scheme.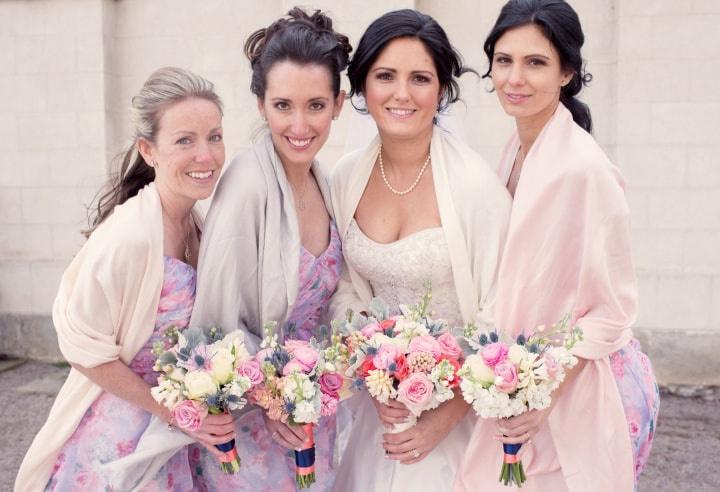 Live music
Fill the air with the sweet sounds of live music? A violinist, acoustic duo, string quartet, jazz trio or harpist will elevate the occasion. P.S. Here are the The 10 Best Harp Songs for Your Wedding Ceremony.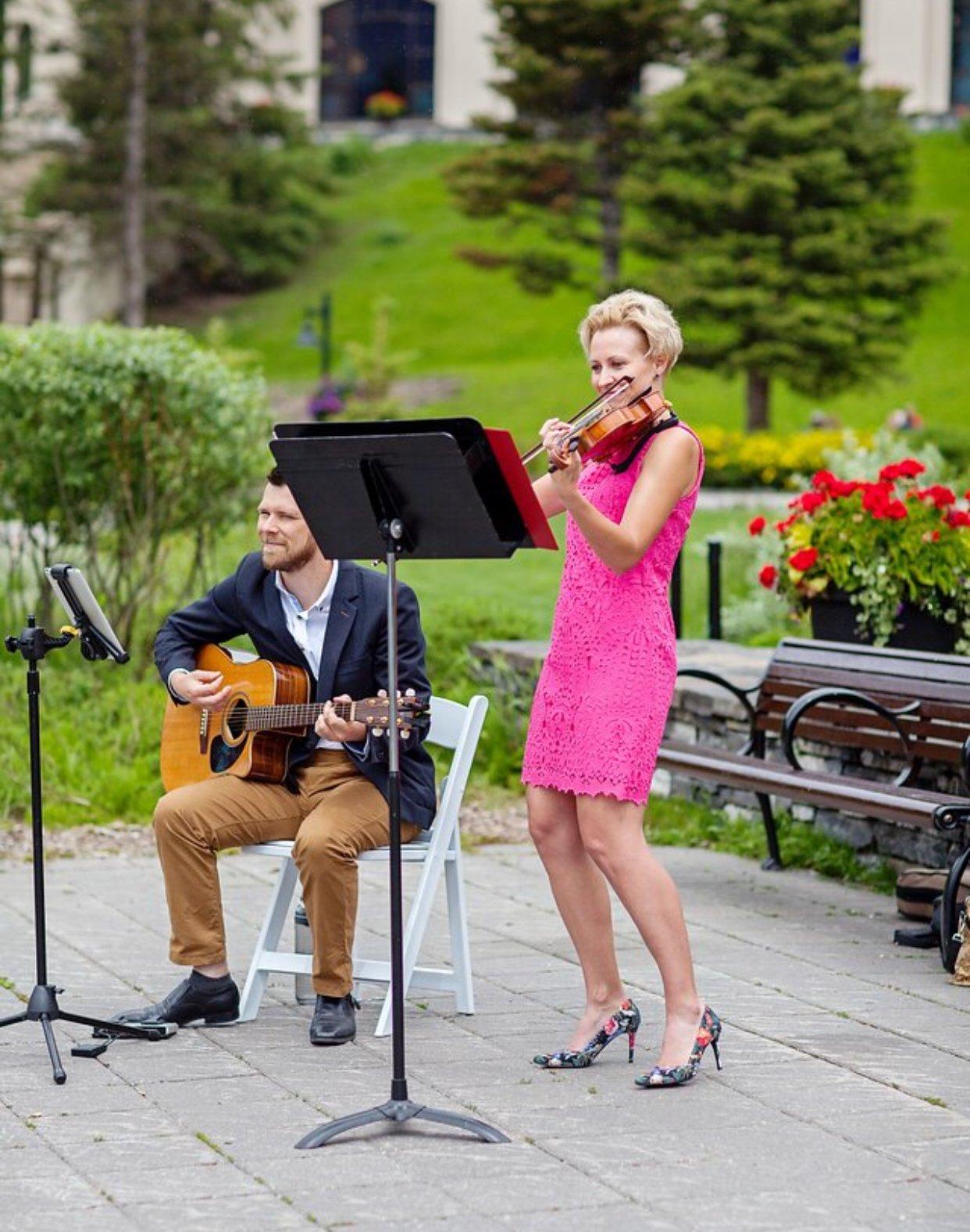 Fresh and fruity Cocktails
Forget about heavy bevys like old fashioneds and hot toddies - embrace lighter drinks like mojitos and bellinis for a spring wedding.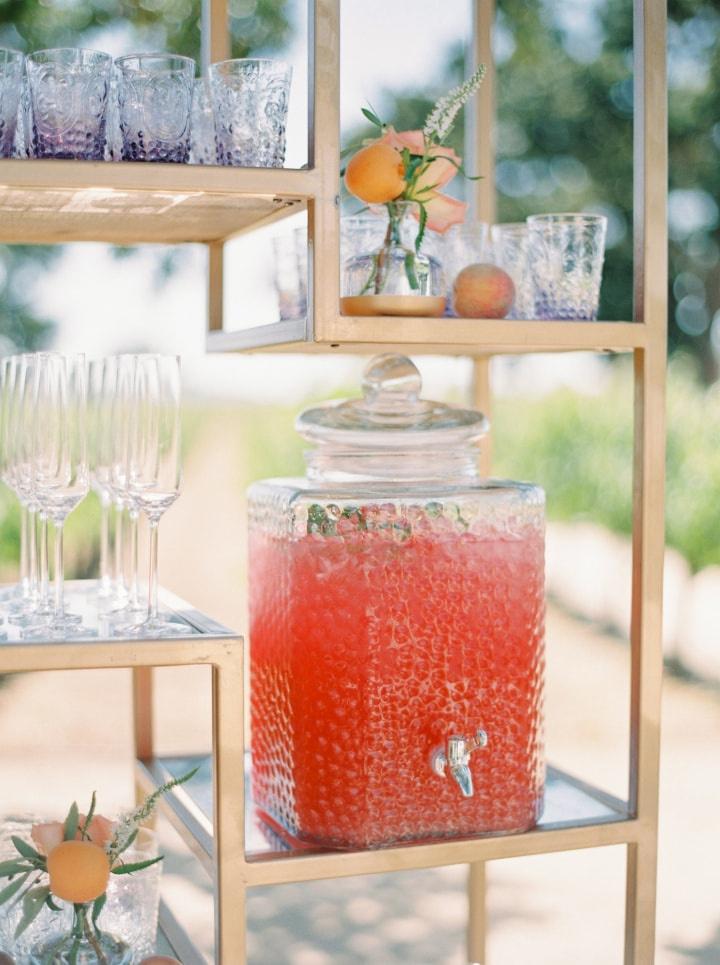 Lacy Wedding Dress
Find a stylish wedding dress with a bit of floral flair!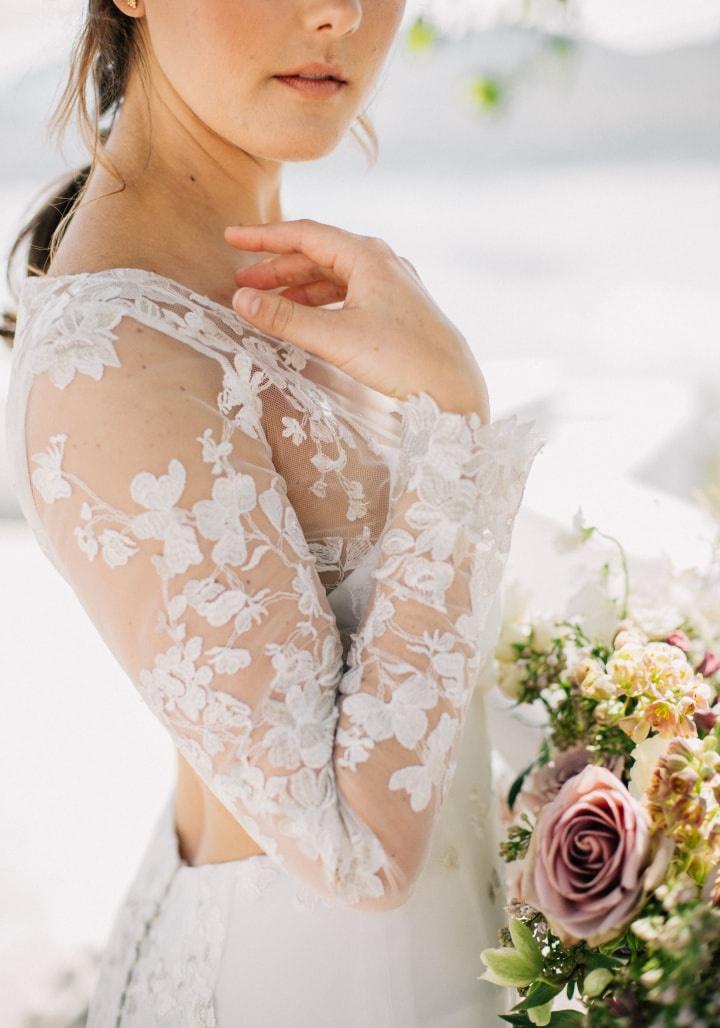 Bright Bouquet
Now's the time to really have fun with florals. Instead of going for a monochromatic wedding bouquet, make it bold, bright and beautiful.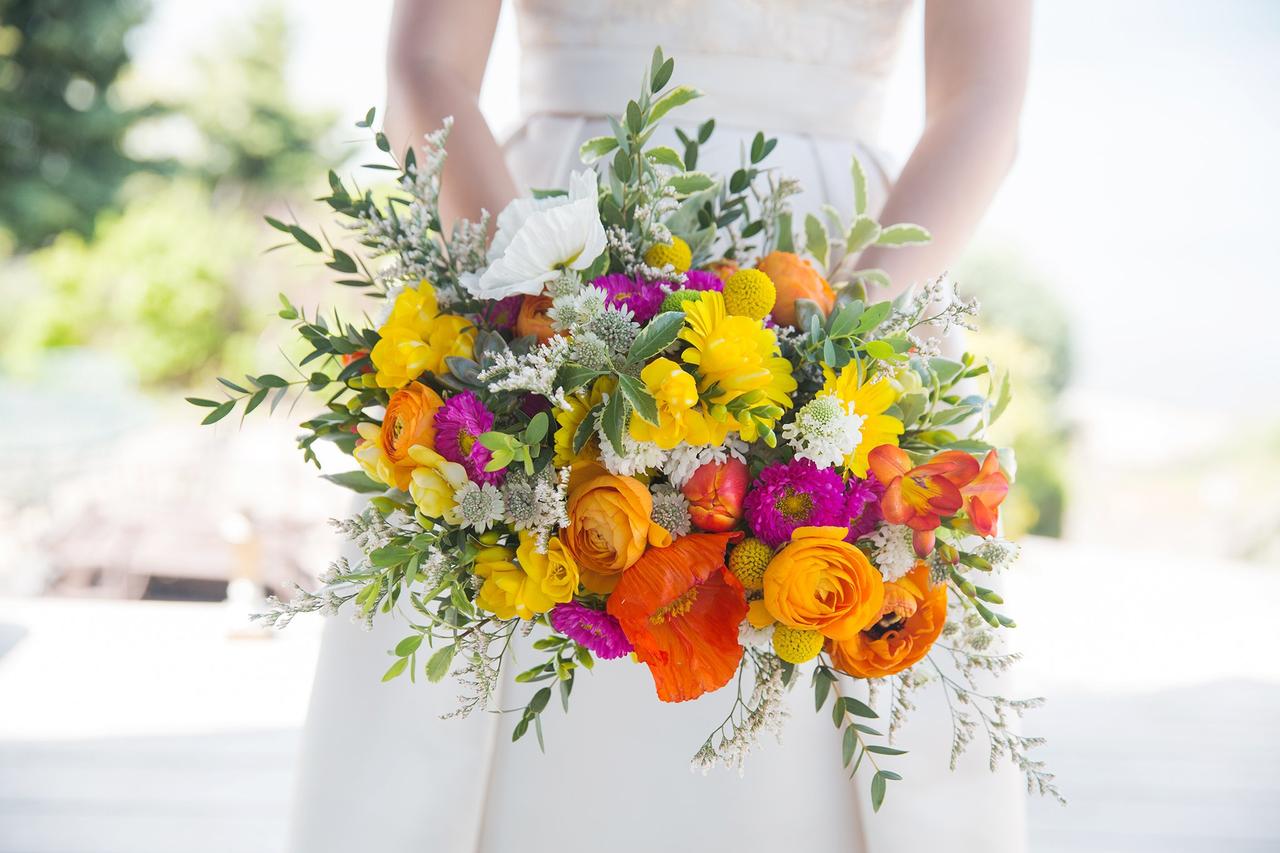 Tree-Inspired Decor
From wooden cake stands to branch-filled floral arrangements, you've got plenty of options with this spring wedding idea.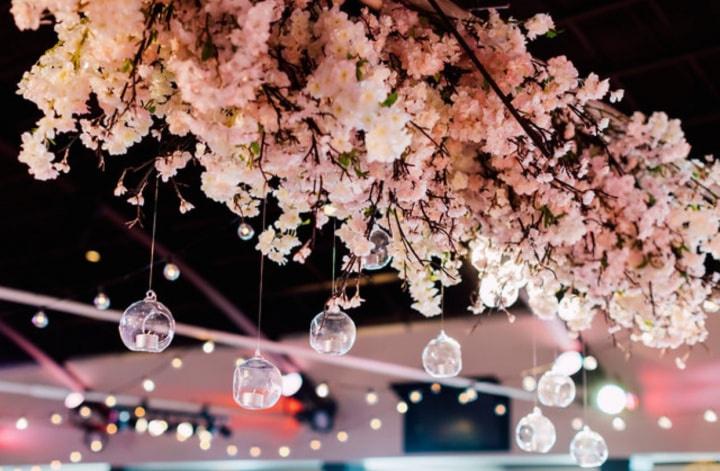 Green Accessories
A little pop of colour never hurt anyone.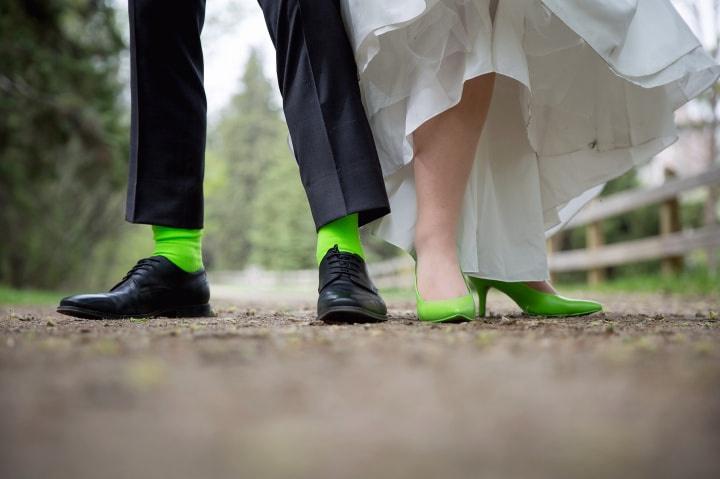 Camping
Camping season has officially begun! Ask your guests to stay the night in some souped-up tents.
Old School Arcade Games
If it's too chilly to play lawn games outdoors, rent old school arcade machines and have some indoor fun.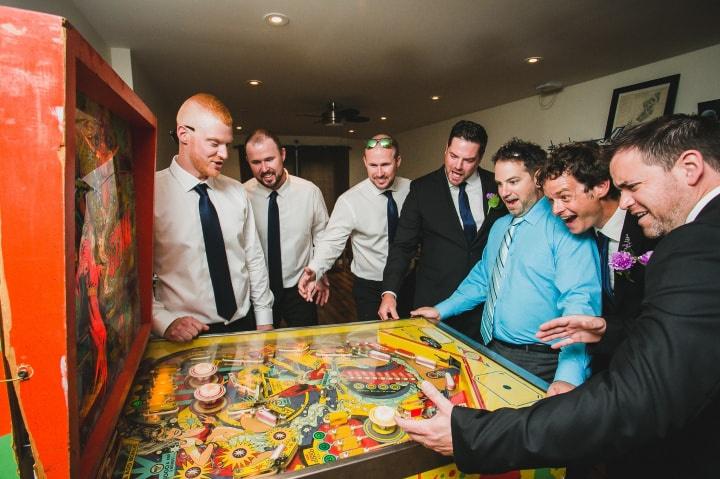 Maple Syrup Favours
Fun fact: sap starts flowing between mid-February and mid-March, so now's the time to stock up on syrup for Canadian wedding favours.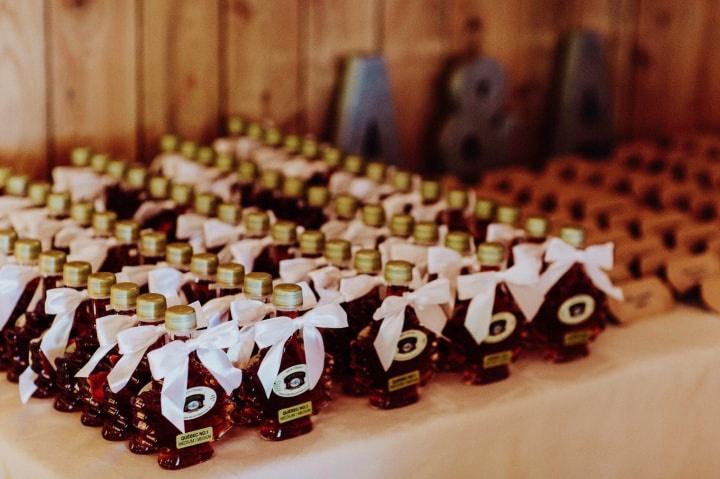 Convertible Getaway Car
Ride off into the sunset in style!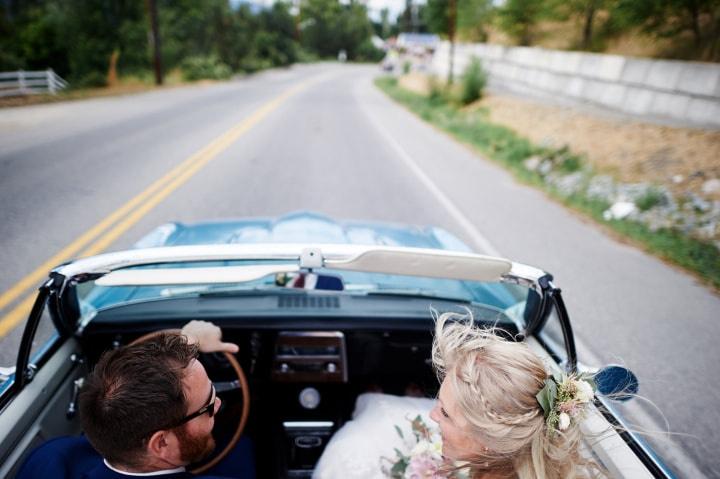 Find more spring wedding ideas in our Real Wedding galleries »