8 Outdoor Wedding Reception Games That'll Keep Your Guests Entertained
Make your outdoor reception or cocktail hour even more memorable for your guests by adding a few wedding lawn games.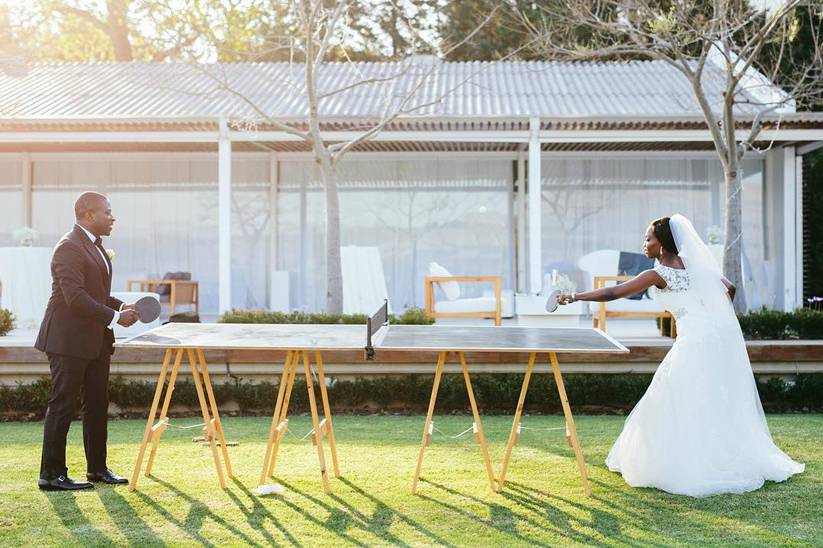 Want to give your outdoor wedding reception or cocktail hour or that extra oomph? Add some wedding lawn games into the mix. Not only are they tremendously fun, but they'll get your guests mixing and mingling with one another (which is always a plus). And, good news, you can DIY many of them so they won't push you over budget. To help you out, we've rounded up the best lawn games for weddings.
Here are a few outdoor wedding reception games that'll keep your guests entertained.
Ring toss
The rules of ring toss are simple: toss a ring and try to get it around the neck of a bottle or onto a peg. This is a super easy DIY wedding lawn game, all you need are a few bottles and a couple of rings (which you can fashion out of old bangles, hoops or rope). We suggest going the extra mile and spray painting each piece so that the game matches your wedding's colour palette.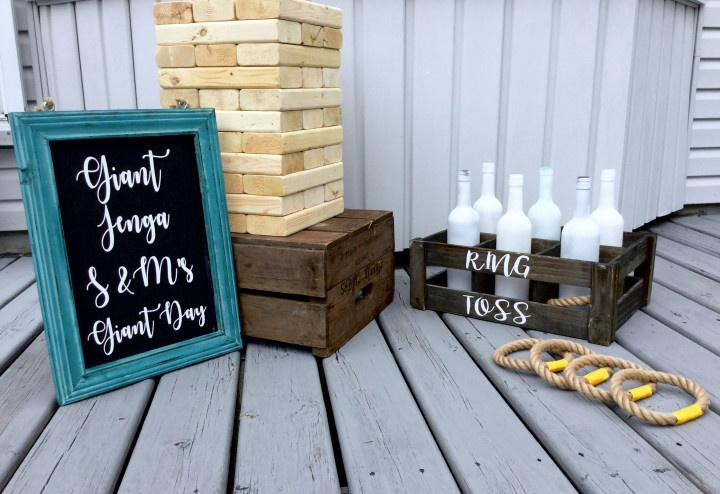 Giant Jenga
Do you know how to make Jenga even more fun than it already is? Supersize it. Unless you're handy with power tools you'll probably have to buy or rent the game, but it won't be nearly as expensive as your dress or catering costs.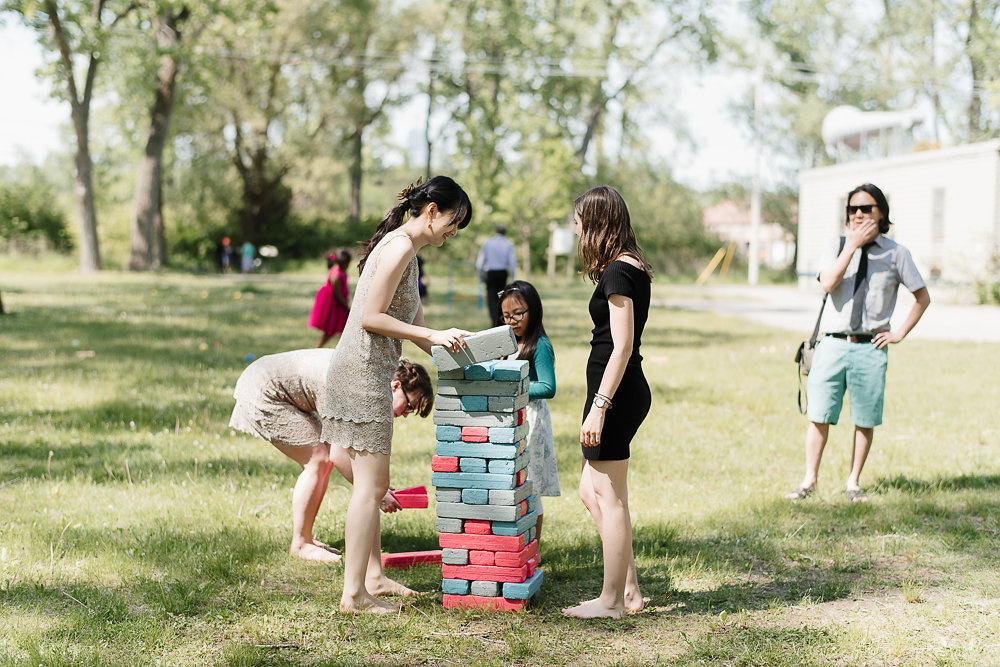 Ping Pong
Give your guests the chance to show off their ping pong skills by setting up a table or two outside. This outdoor wedding reception game only really works if you've got a ton of space, so make sure you're working with some serious square footage before renting the supplies—you don't want your new mother-in-law being hit with flyaway balls every five minutes.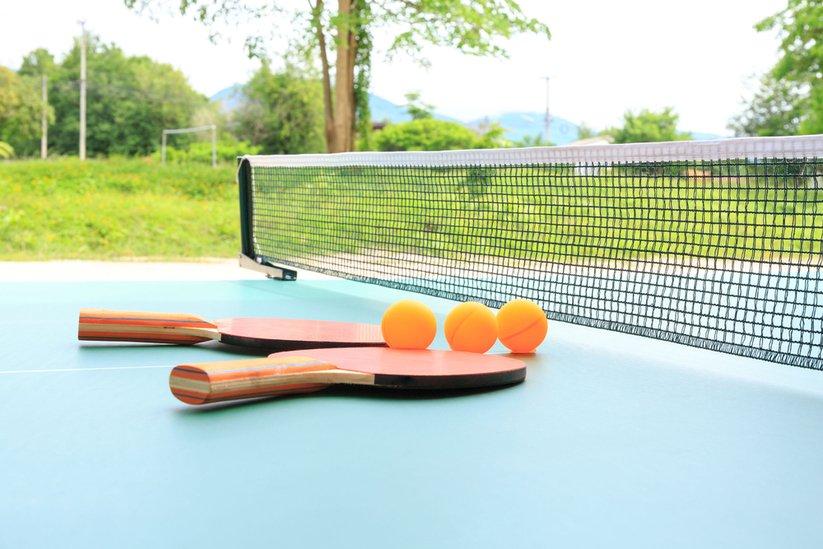 Tic-tac-toe
You could leave your guests with a few sheets of scrap stationery and leave them to create their own tic-tac-toe games, but where's the fun in that? We suggest blowing tic-tac-toe into a giant wedding lawn game to make it even better. If you're handy, you can craft the grid and letters out of wood or card paper, or you can take the easy route and purchase it online (there are tons available on Etsy).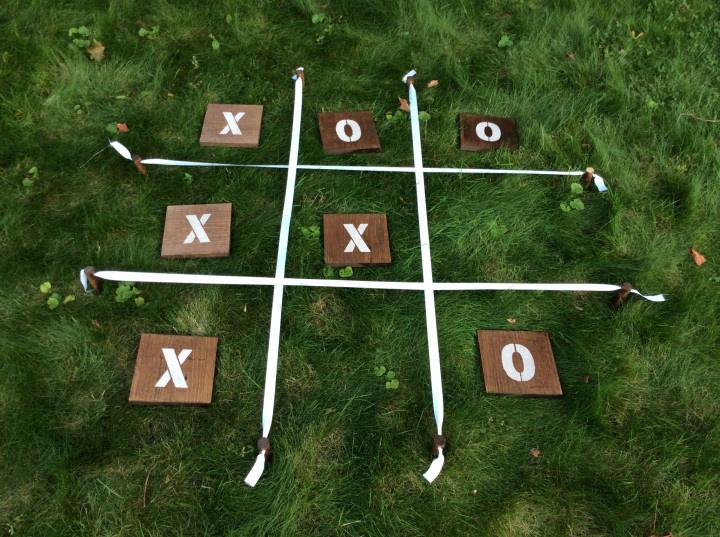 Croquet
Give your wedding some Alice in Wonderland vibes by offering your guests mallets when they reach your reception. Croquet is fun for all age groups and sets can be found in all styles and colours, from vintage wood to whimsical pastels.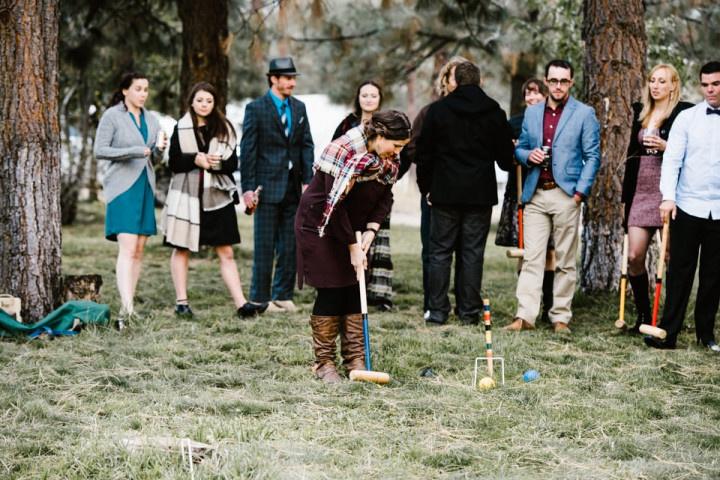 Cornhole
Cornhole is a fan favourite for outdoor wedding lawn games. The boards can easily be customized to fit your wedding theme and you can even throw your monogram on for good measure.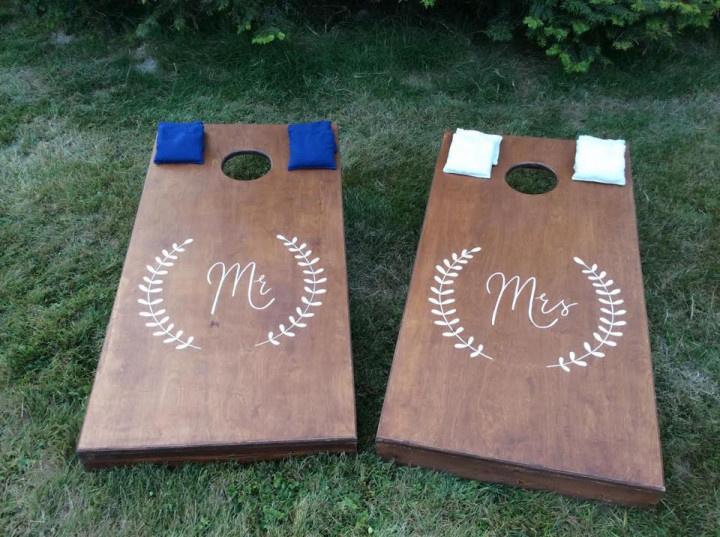 Spikeball
Spikeball is a fun team game that can be played in a few ways. The rules are similar to volleyball with a server hitting the ball down onto the net so it ricochets up towards the opponent who has to keep it in play.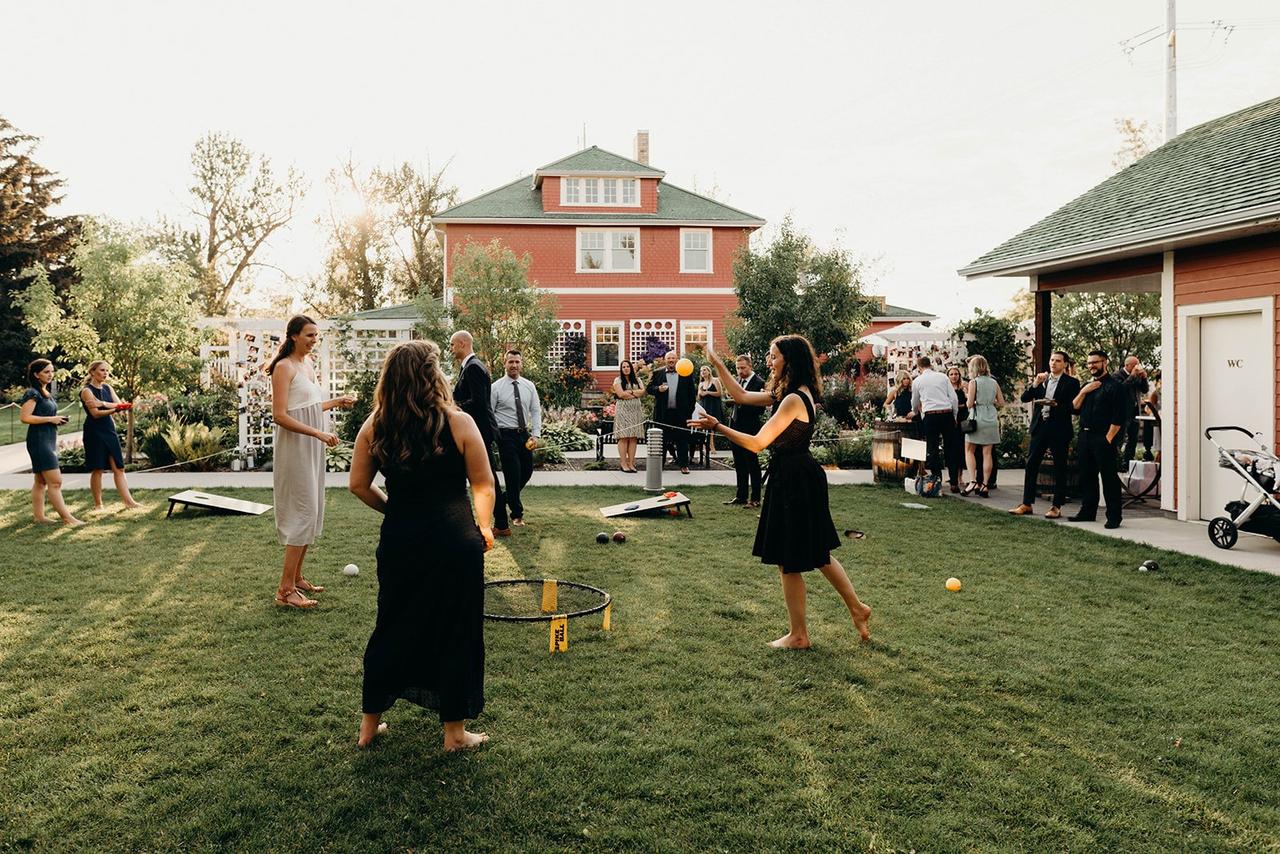 Bowling
Lawn bowling, five-pin bowling and skittles are all great options for your big day. If you want to save a couple bucks, we suggest crafting your own set using handpainted wine or beer bottles - it's a great way to recycle all your bachelor/bachelorette party empties.
Find entertainment and outdoor game rentals on WeddingWire »