How to Plan an Amazing Wedding Reception
Ready to start planning the perfect wedding reception? Here are all the tips and tricks that'll help you craft the celebration of a lifetime.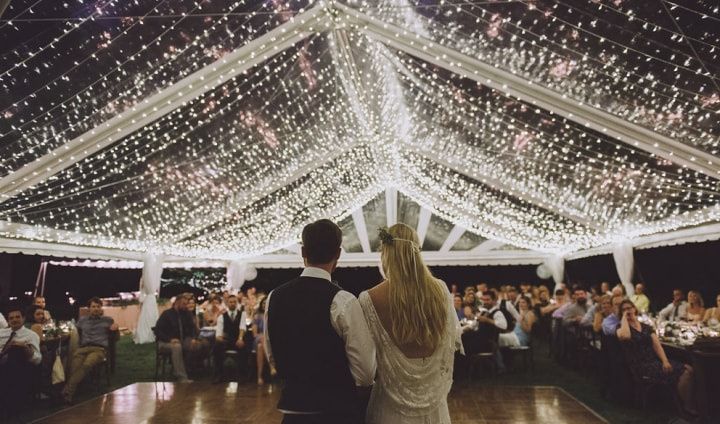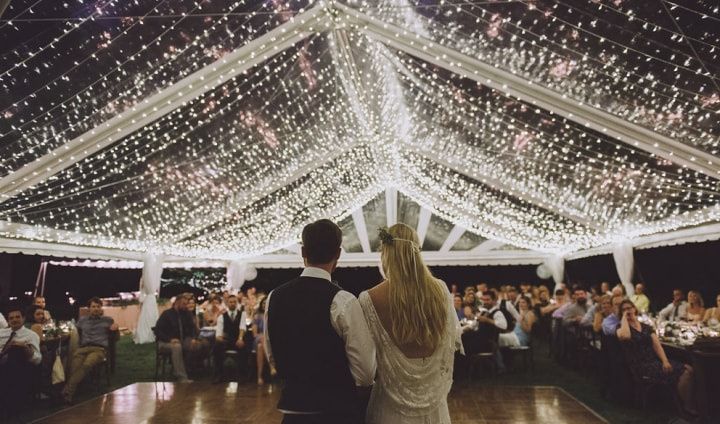 After you've said your wedding vows and exchanged your "I dos" it's time to get the party started. Your wedding reception will probably be bigger and better than any anniversary event, birthday bash or New Year's Eve party that you ever throw, so you don't want to risk getting it wrong. From picking the ideal wedding venue to making sure the whole thing goes off without a hitch, there's a lot that goes into planning the perfect wedding reception.
Here's how to plan an amazing wedding reception.
Choose the right wedding venue
While you're free to host your wedding reception at the same locale as your ceremony, many couples opt for a change of scenery. Regardless of which route you go, you'll want to make sure your wedding venue meets all the requirements for an awesome reception. Not only should it be beautiful, but it should also be practical. Make sure you find a spot with climate control, plenty of parking for your guests, decent restrooms and the capacity to fit all of your friends and family. If you're hosting an outdoor wedding reception, you'll also want to make sure that there are tents or an indoor space where your guests can continue to party if the weather starts acting up.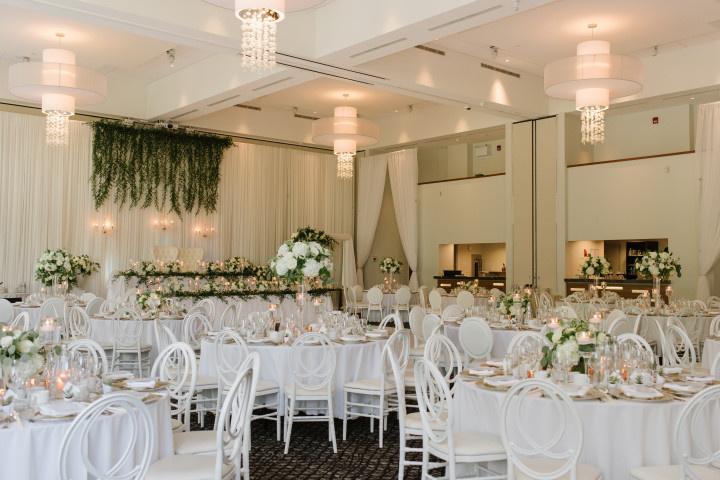 Get your menu in order
Treating your guests to a wedding menu with some top-notch eats is essential. If you don't plan on serving your meal at the beginning of your wedding reception, have trays of finger foods and hors d'oeuvres circulating so that they can fill their stomachs with light snacks before diving into the main courses later on. After all, you don't want your friends and family sneaking away to the closest drive-thru mid-reception to aid their hanger with a burger and fries, do you?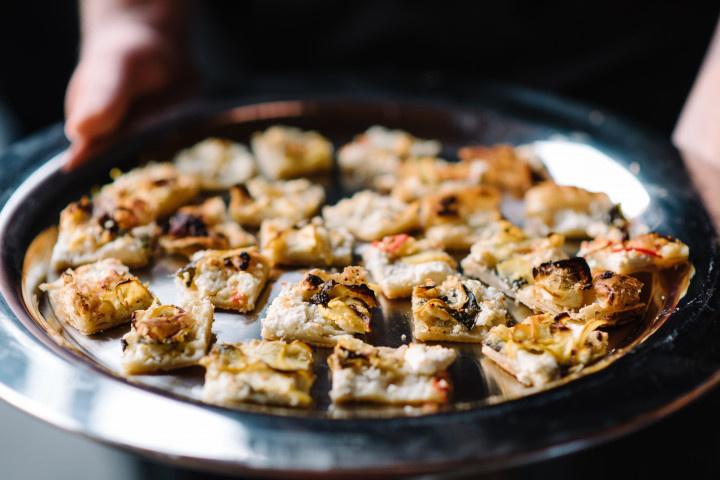 Select your entertainment for the night
No, you don't have to deliver a Kardashian calibre party complete with celeb appearances, grand ice sculptures and Cirque du Soleil performers, but you should have some sweet wedding entertainment lined up to keep the party going strong. At the bare minimum, you'll need a DJ or a band to keep the crowd in full celebratory mode until the event wraps. Got a few extra bucks left in your wedding budget? Consider adding a photobooth (you can now do GIF ones!), karaoke stage, caricature artist or lawn games to boost the fun factor even more.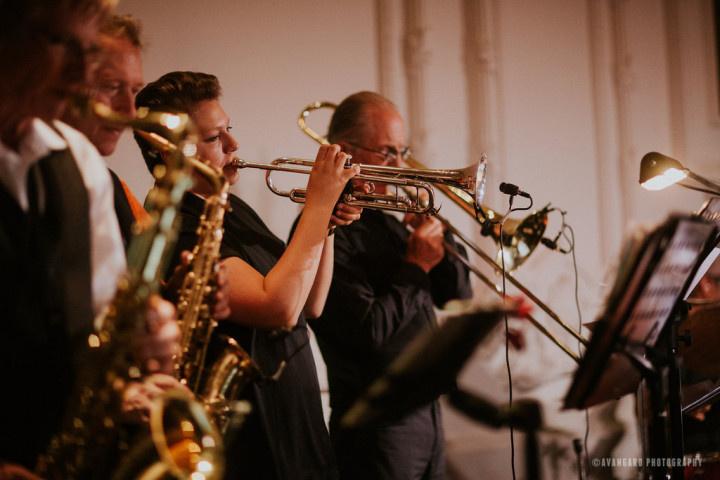 Make sure the decor is on point
You've spent months prepping for this event and you don't want it to fall short because you slacked on wedding decor. Make sure you give your venue some personality with wedding reception flowers and decorations in your wedding colours and set the ambiance with twinkling lights or dimmed chandeliers. One thing to keep in mind when sprucing up your space is that you should never sacrifice practicality for prettiness. Don't overcrowd the space, but make sure you have enough seating for your friends and family.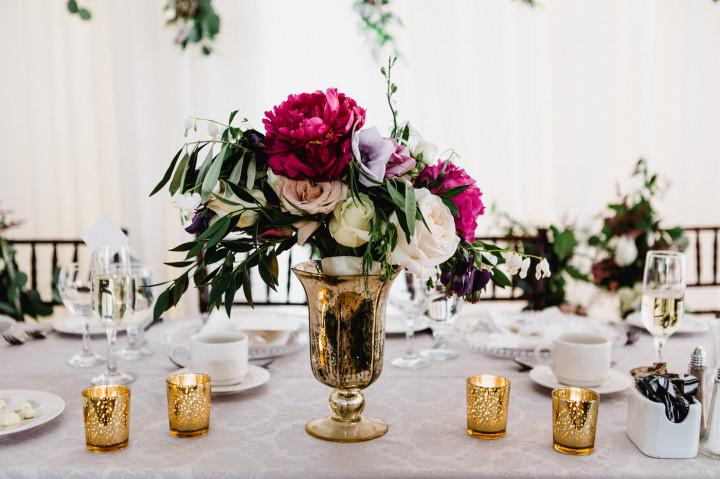 Don't forget the important stuff
Make sure your wedding venue is stocked with the essentials. I'm talking about bottle openers, dinnerware, glassware and audio equipment. These are the things that'll keep the event running like a well-oiled machine.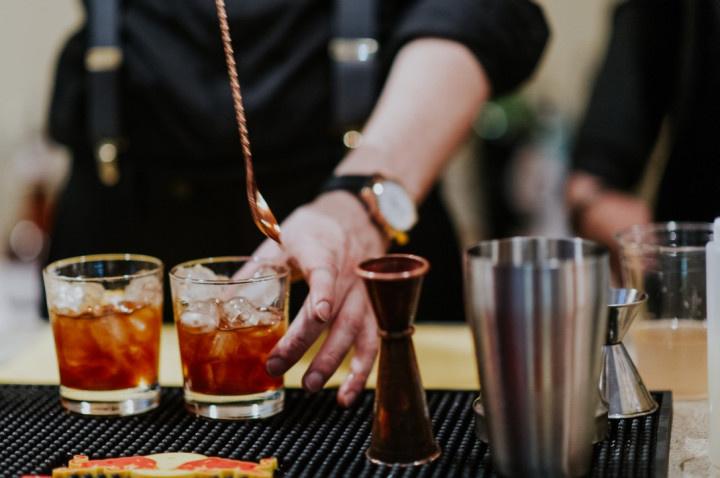 Give thanks
Don't forget about those wedding favours! While the event may be about celebrating you and your new spouse, you should also give your guests props for coming out. You may also want to sneak in a little wedding thank-you speech at some point during the reception to really make the message hit home.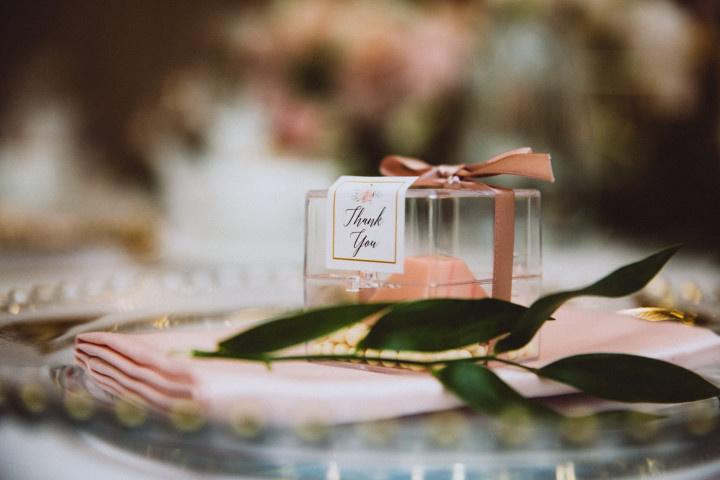 Line up a film crew
You'll want to hold onto your wedding reception memories, so make sure your film crew is in order. Line up a kickass wedding photographer and videographer to document the event and check that they have all the equipment to make your wedding album and video come out picture perfect.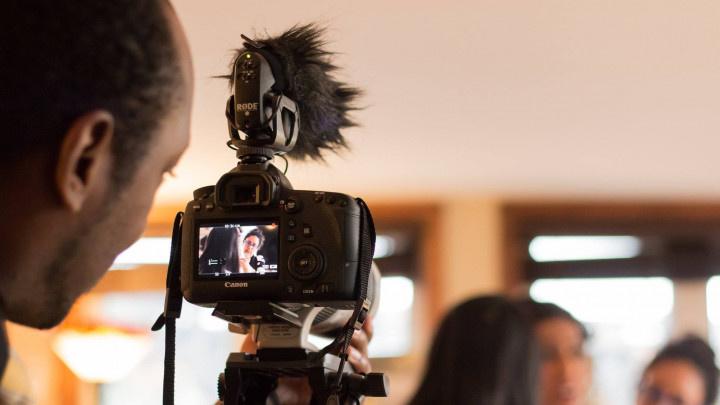 Keep your guests informed
Now's the time to make use of all that lovely wedding stationery you ordered months ago. These notes and signs will let your guests know where they should sit, where the restrooms are located, what will be served for dinner and everything in between, saving you from spending your big day fielding questions. Remember, the wedding reception should be an easy, breezy and enjoyable time for you and your guests.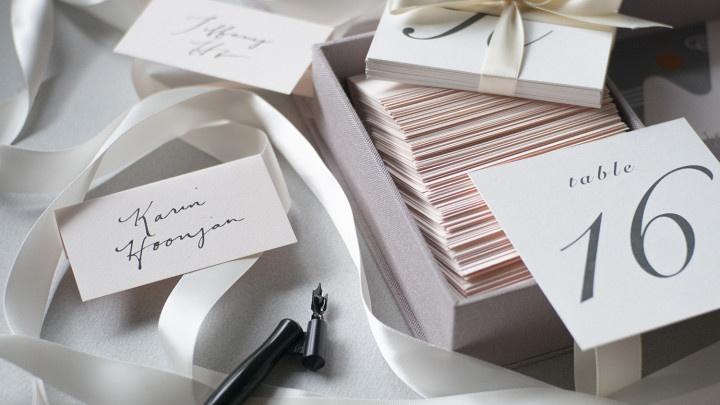 Transportation is key
If you are switching venues from your ceremony to reception, you'll want to make sure that all your guests know where to go and how to get there. Providing them with directions on your wedding website or along with your invitations should help them figure out how to get from point A to point B without any trouble. However, if you're hosting a destination wedding or have a lot of out-of-towners on your guest list, you may want to invest in some shuttles (or another mode of transportation) so that no one goes MIA.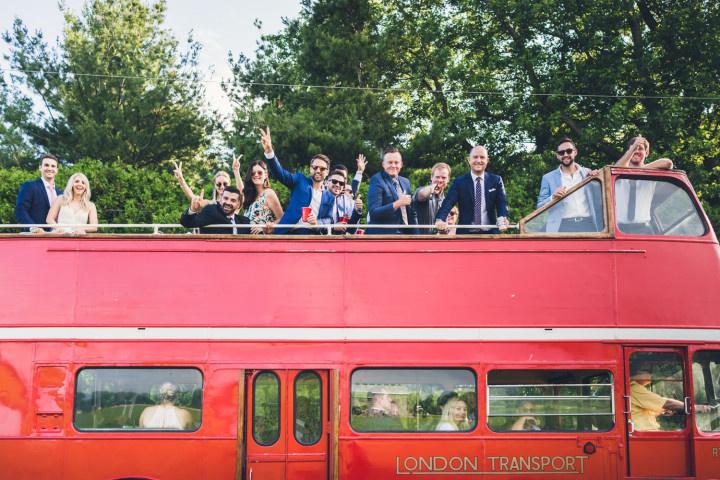 Keep everything running smoothly
There's a good chance that you'll be too busy smooching your new spouse, mingling with guests and showing off your finest Elaine Benes moves on the dancefloor to control all the details of your reception. But somebody needs to be the captain of the ship. This is where your wedding planner and venue coordinator really shine. They know the ins and outs of your party and keep the whole bash on-time and organized, helping you avoid any speed bumps along the way.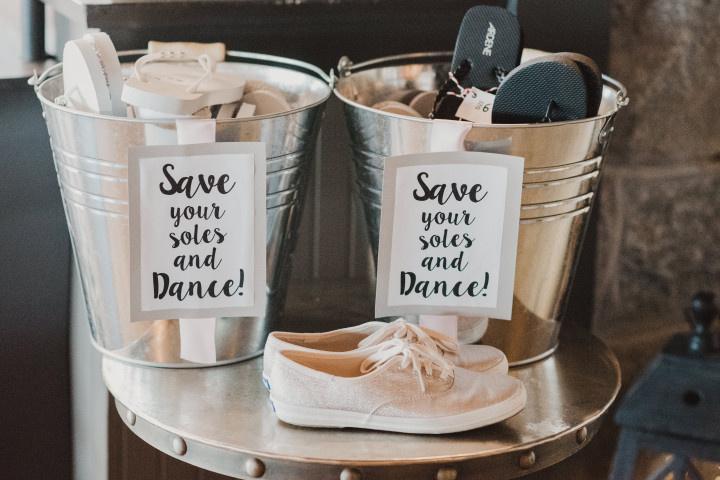 Find wedding venues, entertainers, DJs, and bands on WeddingWire »