How to Create an Awesome Wedding Photobooth
Planning to have a wedding photobooth? Here's everything you can do to take your setup to the next level.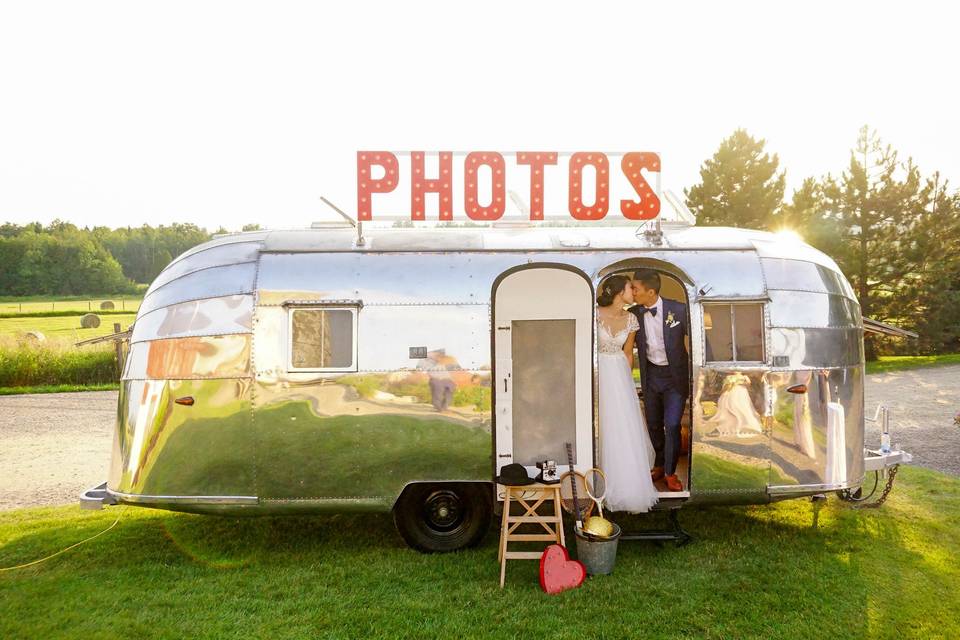 If you're looking to amp up your reception, a wedding photobooth will definitely do the trick. Your guests will love snapping pictures with their pals and you'll end up with a few awesome additions to your wedding album. Don't have a clue what you'll need to take yours to the next level? We've laid out all the necessities for you.
Here's how to create an awesome wedding photobooth.
Decide on your style
First thing's first, deciding on the style of wedding photobooth you want. You're probably aware of how traditional photobooths work - they snap your pics and print them out right away - but that's not your only option. Nowadays GIF photobooths are becoming more and more popular. If you want to add an extra element of fun, we suggest going with the latter. Whichever you choose, you're bound to get some awesome photos.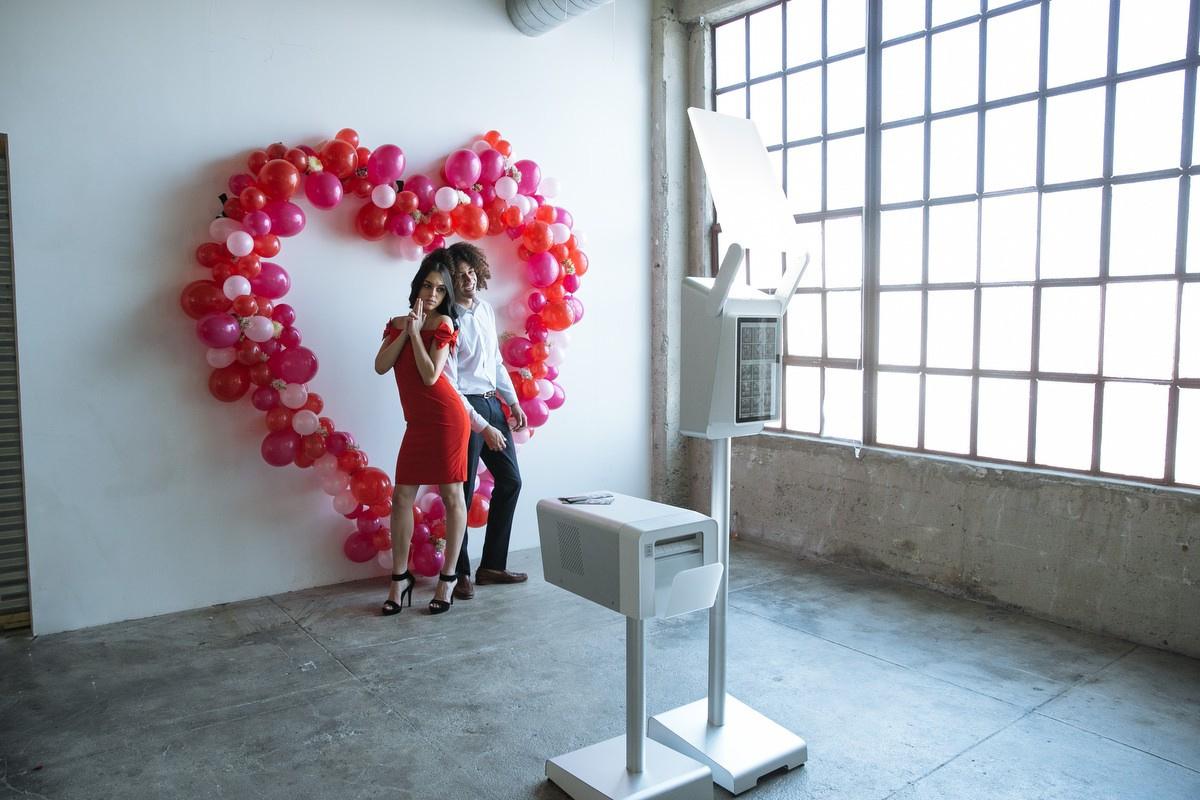 Pick the perfect backdrop
Now it's time to pick the perfect backdrop for your wedding photobooth. If your venue has an amazing graffiti wall, exposed brick or cool wallpaper, you won't need to put up anything fancy as you've got a backdrop built right in. However, if you want to add something unique - like a pattern, pop of colour or your wedding monogram - to an otherwise basic space, you can make (or purchase) your own backdrop and hang it.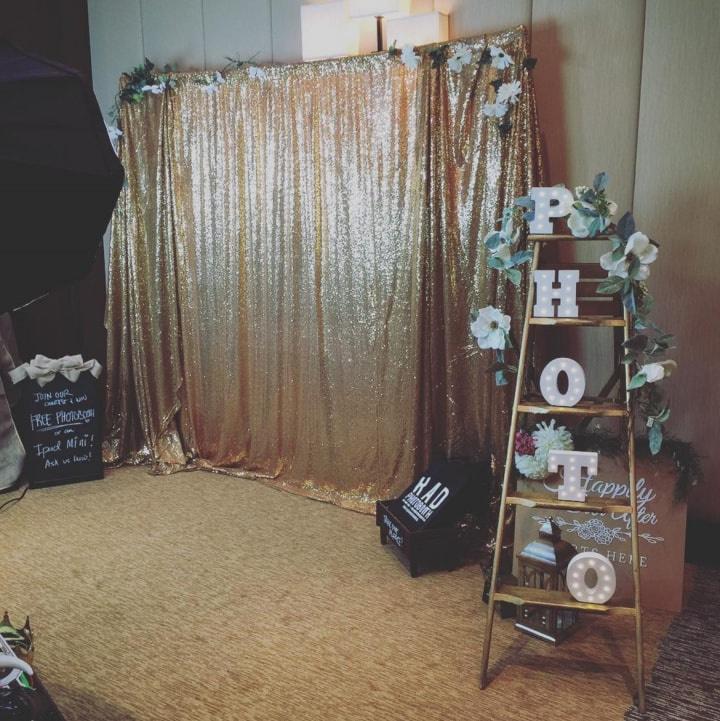 Set the scene
You'll probably want more than just a backdrop for your wedding photobooth. Go the extra mile by creating a small set that fits with your wedding theme. You can use lounge furniture, chandeliers, vintage props and more to make yours pop. Remember, you're setting a scene, so it's A-OK to be a bit over the top with your decor.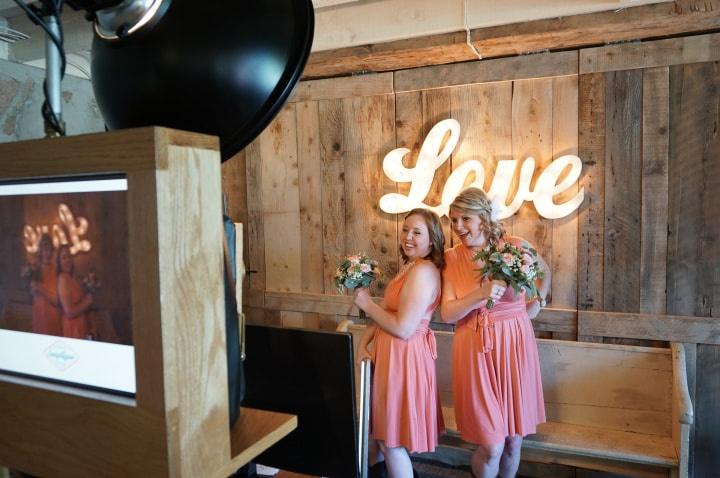 Pick your props
Props might just be the most important part of any good wedding photobooth, so stock yours with a selection. Favourites include sayings, emojis, themed goodies, hats and frames, but you can add pretty much anything to yours. These are super easy to DIY if you're on a tight budget, so consider hosting a crafting event with your wedding party a few weeks before the big day to get the job done.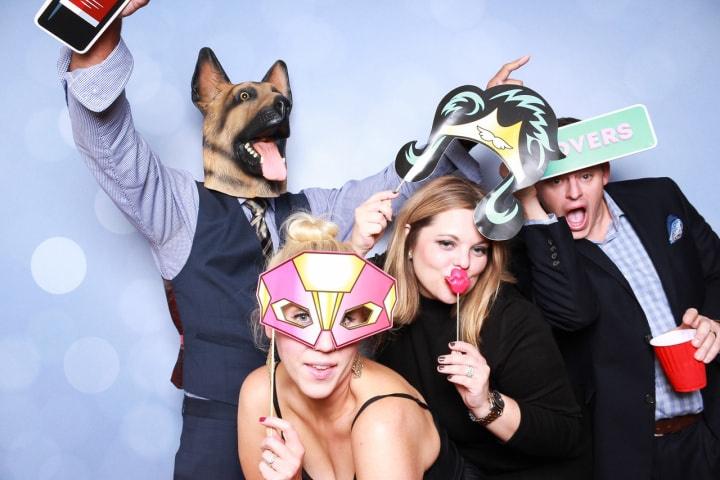 Make them shareable
Obviously, all of your friends and relatives are going to want copies of their fun pics, so make sure they're shareable. Some photobooths will allow you to enter an email so that guests can receive their pics digitally while others will do immediate print outs (some even do both, which is great for guests who want multiple copies). Whatever the case, make sure you know exactly what you're in for before booking your wedding photobooth.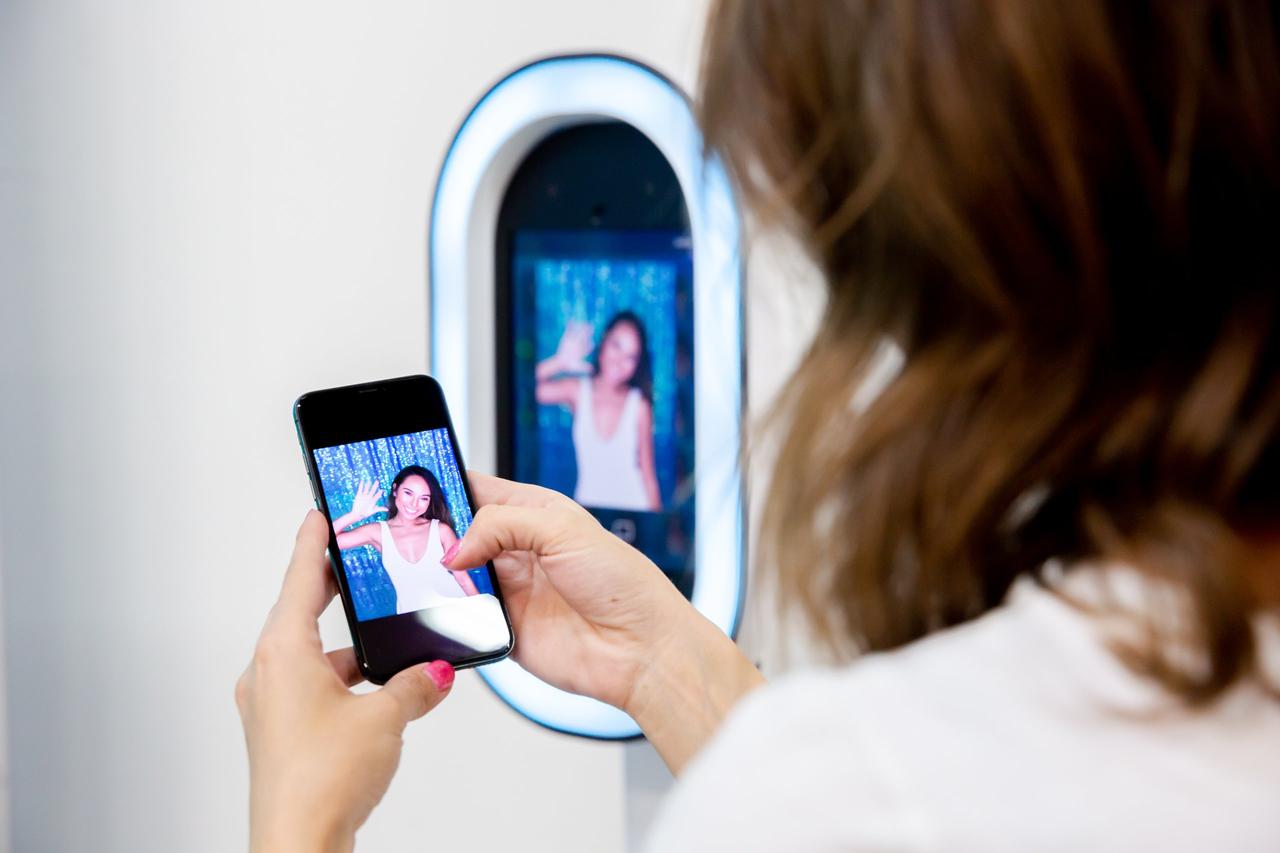 Find wedding photobooths on WeddingWire »