How to Submit Your Real Wedding Photos
Get your wedding featured on WeddingWire! Inspire other Canadian couples by sharing your wedding photos in our Real Weddings section.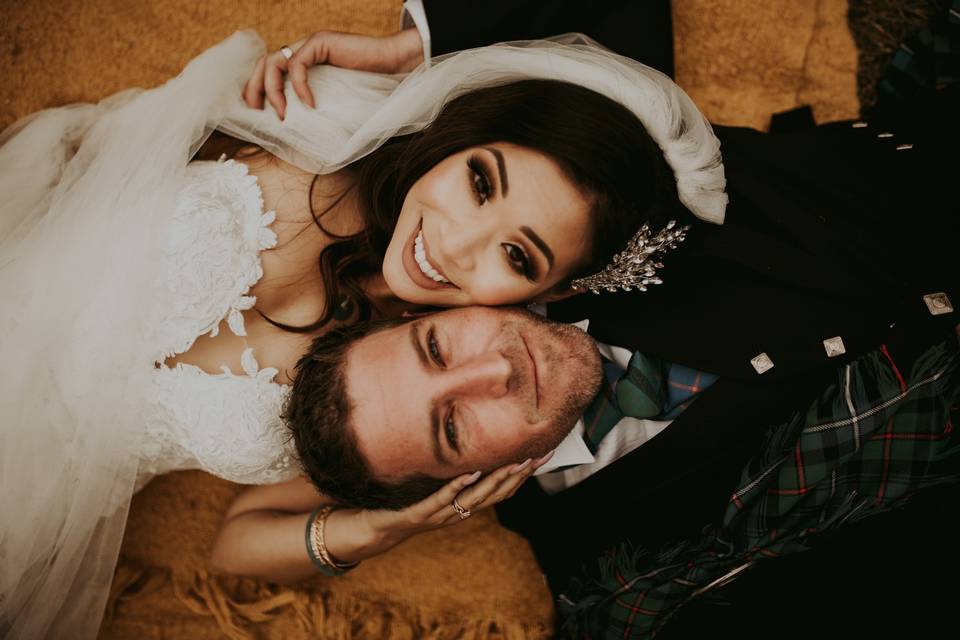 First off, congratulations! We hope you had an amazing wedding day. Did you know you can submit your wedding photos to be featured in the Real Weddings section on WeddingWire? Now that your wedding has passed we want to share in the advice, the joy, and especially the gorgeous pictures from your big day! By submitting your wedding, not only will you help inspire other Canadian couples planning their weddings, but you'll also get a web page link to share with friends and family and you'll receive 50 entries into our monthly contest for a chance to win $1000. In this article, we will outline the guidelines for married couples to make a submission. If you are a professional photographer or videographer, log into your vendor account for submission info.
Here's everything you need to know to submit your Real Wedding photos.
How to get featured
The bride and/or groom should have a validated user account with WeddingWire Canada. Before submitting, please review these suggestions for optimizing your Real Wedding: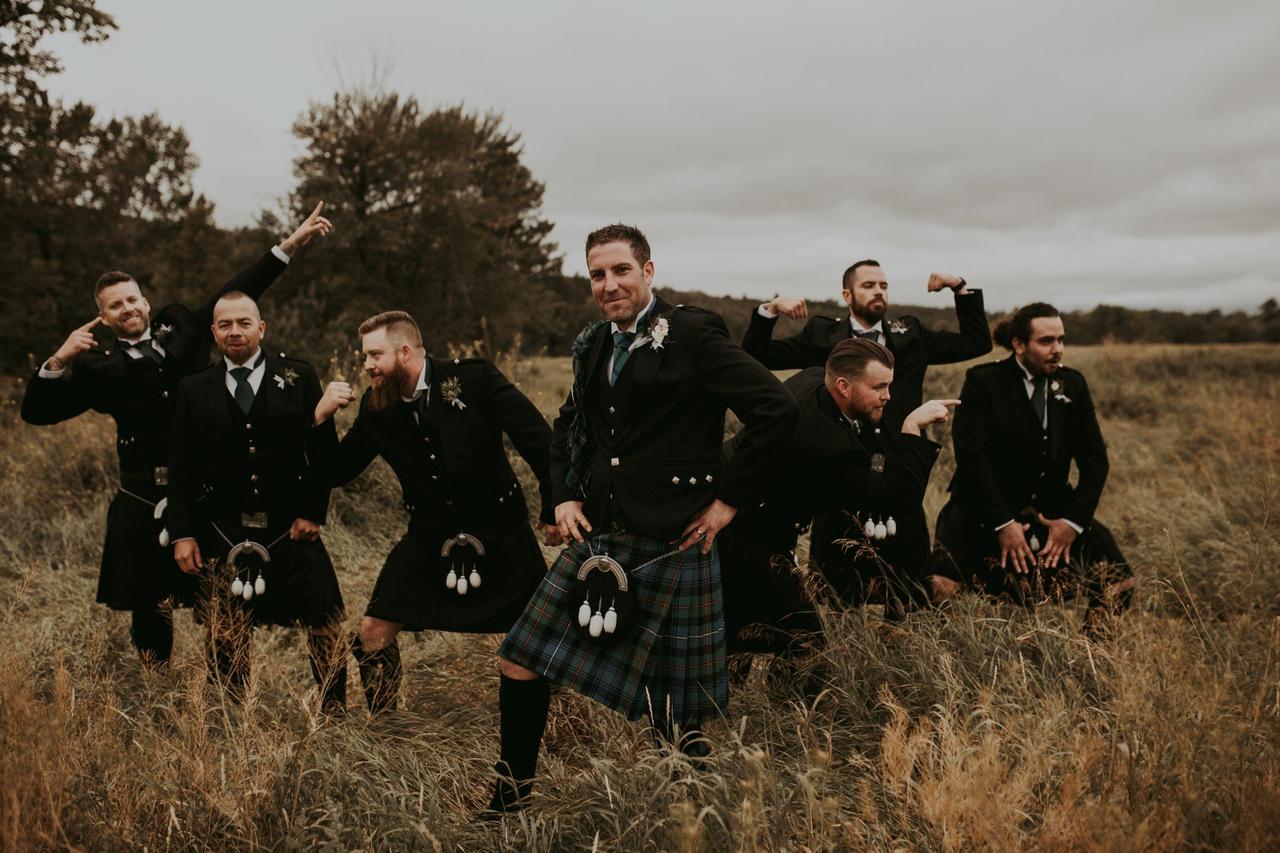 Ensure the submission captures the day from start to finish.
We want the photos to genuinely showcase your wedding day story. We suggest that you include a variety of photos, such as: engagement rings, invitations, attire, accessories, hairstyles, makeup, venue decor, getting ready, first look (if applicable), processional, vows, first kiss, recessional, portraits, cocktail hour, flower arrangements, reception decor, grand entrance, first dance, dinner, speeches, cake cutting, grand exit.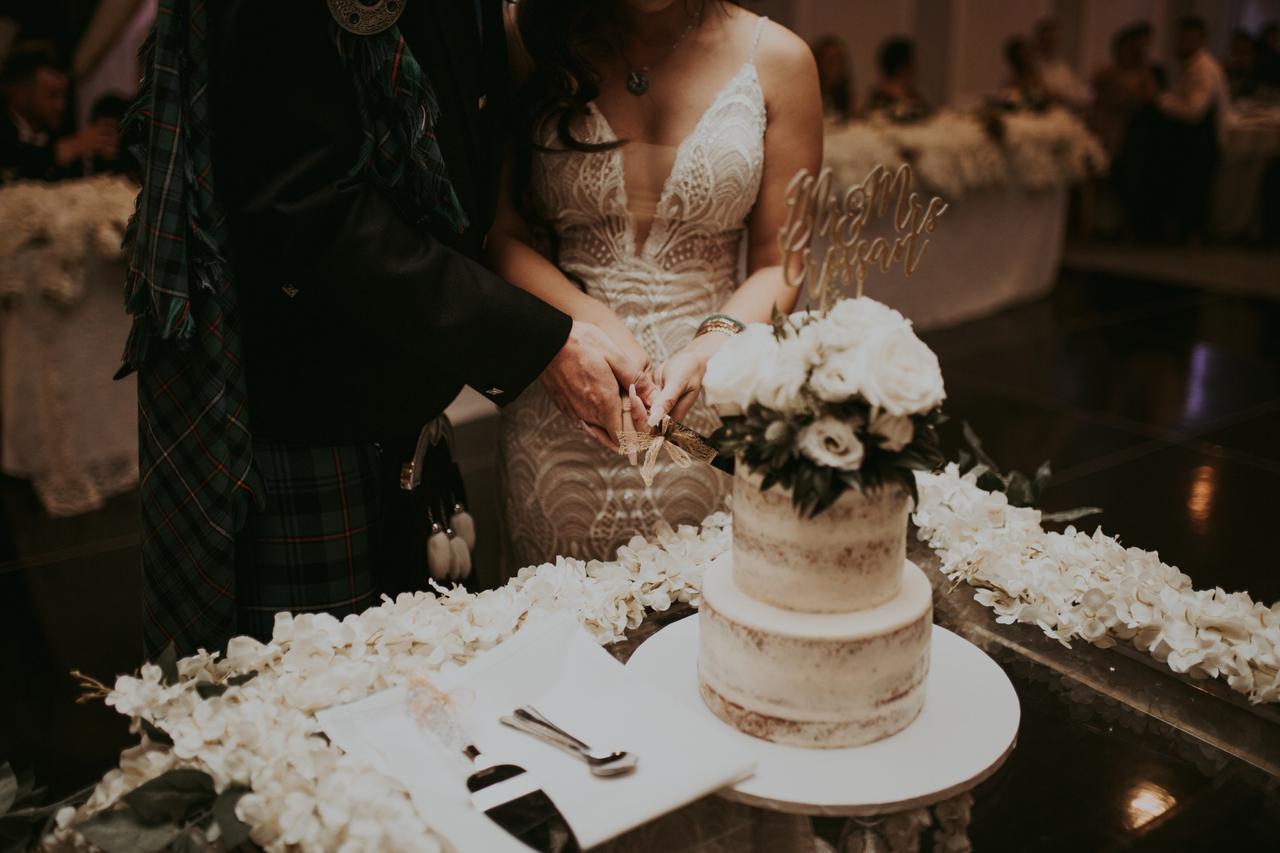 Photography style must be professional and high quality.
Natural light is preferred
Minimal flash photos
Minimal filtering or post-processing
No special effects (i.e. fisheye lens, unrealistic Photoshop additions, etc.)
Any edits must look natural and not plainly obvious to the viewer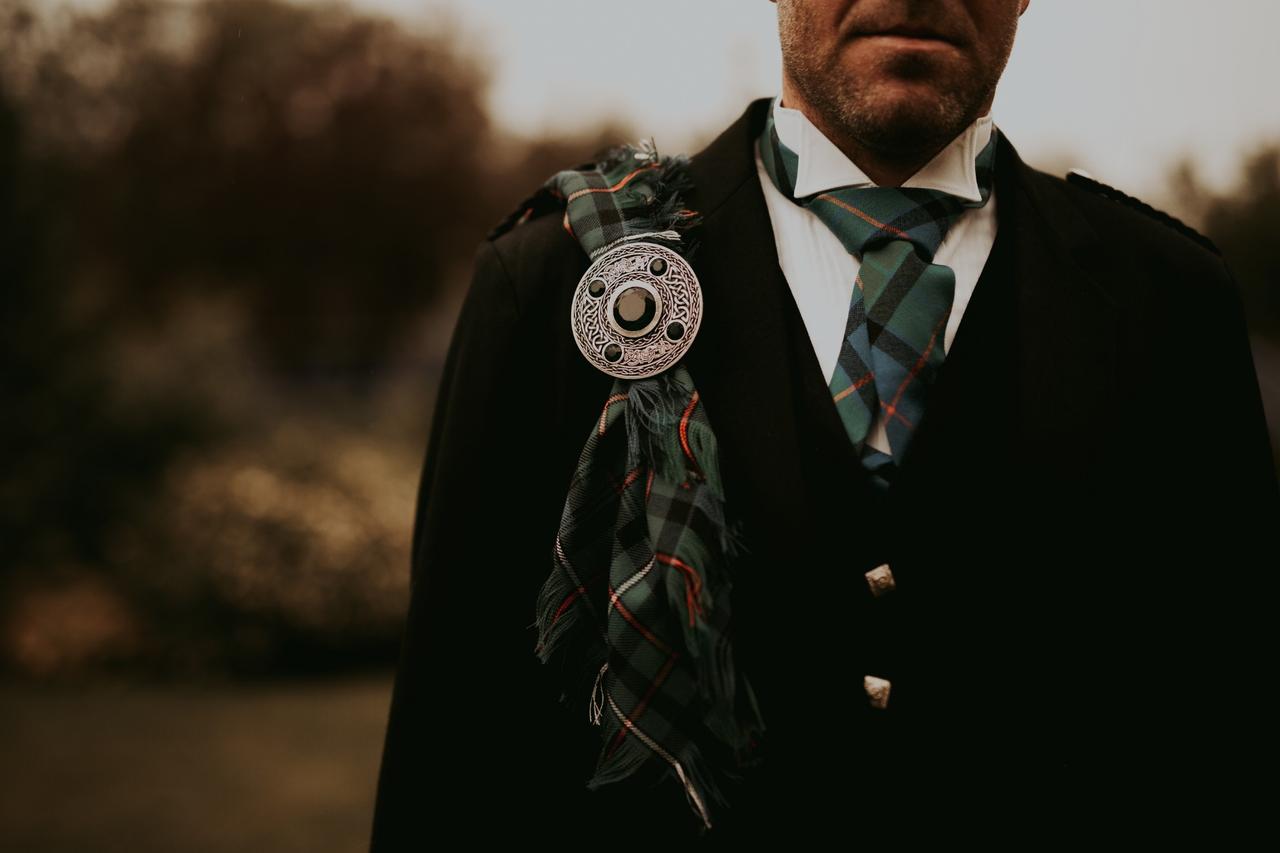 Include candid moments
Your wedding submission should have authentic, candid moments that capture real emotions. Include photos from your first look, ceremony, recessional, wedding party fun, first dance, cake cutting, etc.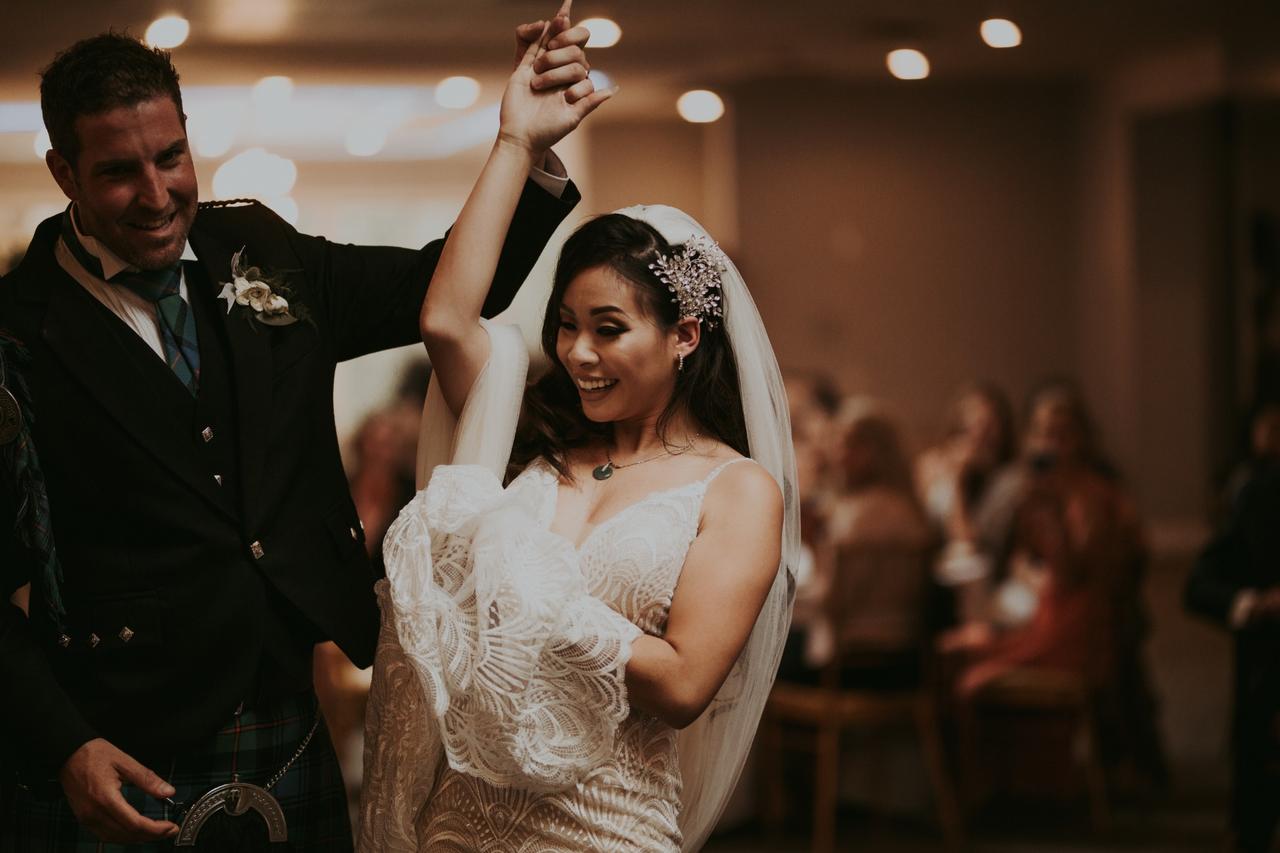 Couple submission guidelines
WHAT WE NEED:
At least seven images (although we recommend 15 to 20)
Specific images required:
- Photos of the venue
- Photos of the couple/wedding attire
A brief write-up and description of your wedding day, including specific details such as personalized elements, traditions, special moments, etc.
An abundance of detail shots—ideally 50% of the submission
High-resolution, professional quality images (1800 pixels)
Photos of the couple, both candid and posed (i.e. formal portraits)
Photos of the wedding party
WHAT WE CANNOT ACCEPT:
Photos with watermarks, logos, or text overlays
Collages or blog-style edits that are canvassed together (this includes border presets)
Blurry, low-resolution images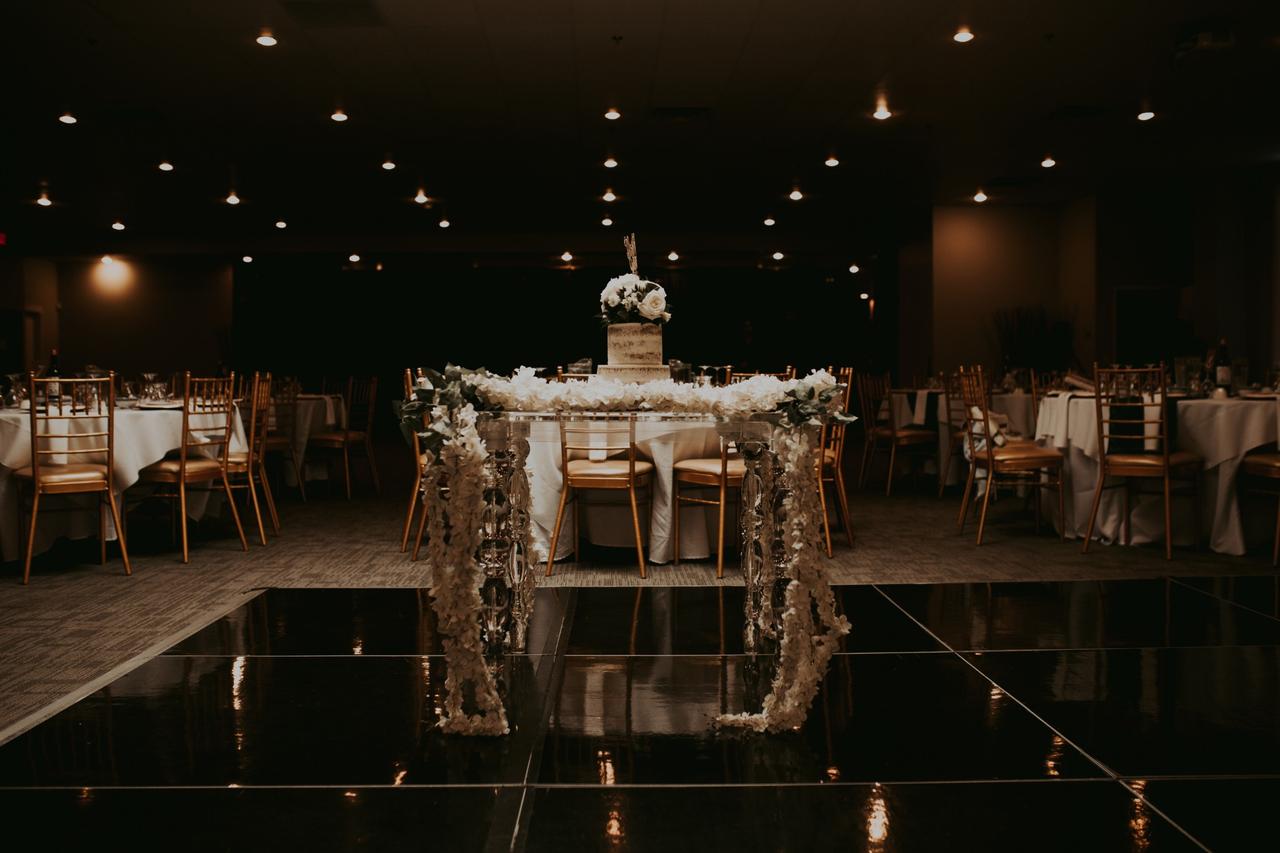 Photo usage disclaimer
All photos submitted for a Real Wedding follow WeddingWire's Terms of Use, Section 12. Our editorial and social teams may choose to use these images across our channels, with appropriate credit provided.
We review every wedding that is submitted. WeddingWire reserves the right to not accept your Real Wedding submission. Each wedding that is submitted and approved appears on both the vendor storefront, and the Real Weddings inspiration page. In order to maintain a consistent user experience for our couples, we will not accept weddings that don't meet the above requirements.
FAQs
Who can submit Real Weddings for publication on WeddingWire Canada?
Married couples have the ability to submit their photos and videos for consideration through the 'My Weddings' section of their account or the Real Weddings gallery on WeddingWire. All Real Weddings submissions are reviewed to ensure content meets our quality standards and requirements.
Photographers and videographers can also submit content for consideration through the 'Real Weddings' section of their vendor account and tag other vendors who took part in the wedding.
Where does published Real Weddings content appear on WeddingWire?
Once a Real Wedding is reviewed and validated by WeddingWire's content team, published work will be featured in the Real Weddings gallery and on the Storefront of all tagged vendors.
How will I know if my Real Weddings submission has been published?
Due to the volume of submissions received on an ongoing basis, the review of each Real Wedding can take up to two weeks. Once your submission has been reviewed to ensure it meets the WeddingWire quality standards and requirements, you'll receive an email letting you know if your content was approved or not a fit for publication.
Why wasn't my Real Wedding approved for publication?
Real Weddings content must capture the wedding day from start to finish and represent the couple's story in a cohesive way, including details and portrait shots. Each Real Weddings submission is evaluated to ensure it meets the WeddingWire quality standards and requirements, including but not limited to:
Professionally produced, high-resolution images
At least 7 photos, including the venue and wedding attire
Free of watermarks and logos
No screenshots, collaged or bordered images
New, original content not previously submitted for consideration
In order to maintain a consistent user experience for our couples, WeddingWire will not approve Real Weddings submissions that do not meet these standards or requirements.
Ready to get started? Access our submission form for couples here.