33 Adorable Fall Engagement Photo Ideas
Fall in love with these couple poses, location inspo and engagement outfits for your autumnal engagement photo shoot.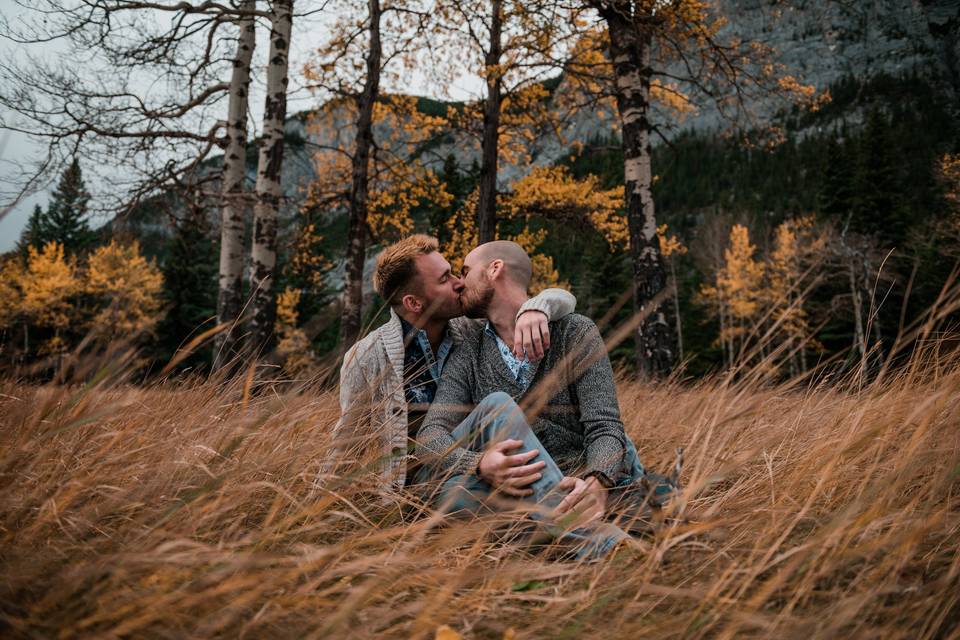 When the leaves start turning to brilliant orange, red and yellow in Canada, it's the perfect time of year for romantic fall engagement photos. We've rounded up our favourite autumn engagement photo ideas so that you can get the most out of your session in front of the camera. From fall engagement photo outfits and dramatic backdrops to cute engagement photo poses and autumn location ideas, there are lots of options for you to try with your photographer. So hop in the car and head to the country or take a stroll in a nearby park and you're sure to capture some adorable pics.
Here are our favourite fall engagement photo ideas.
1. Fall Harvest
If you're heading to the countryside for your fall engagement photos, celebrate the fall harvest with a corn field, apple orchard or vineyard as your location.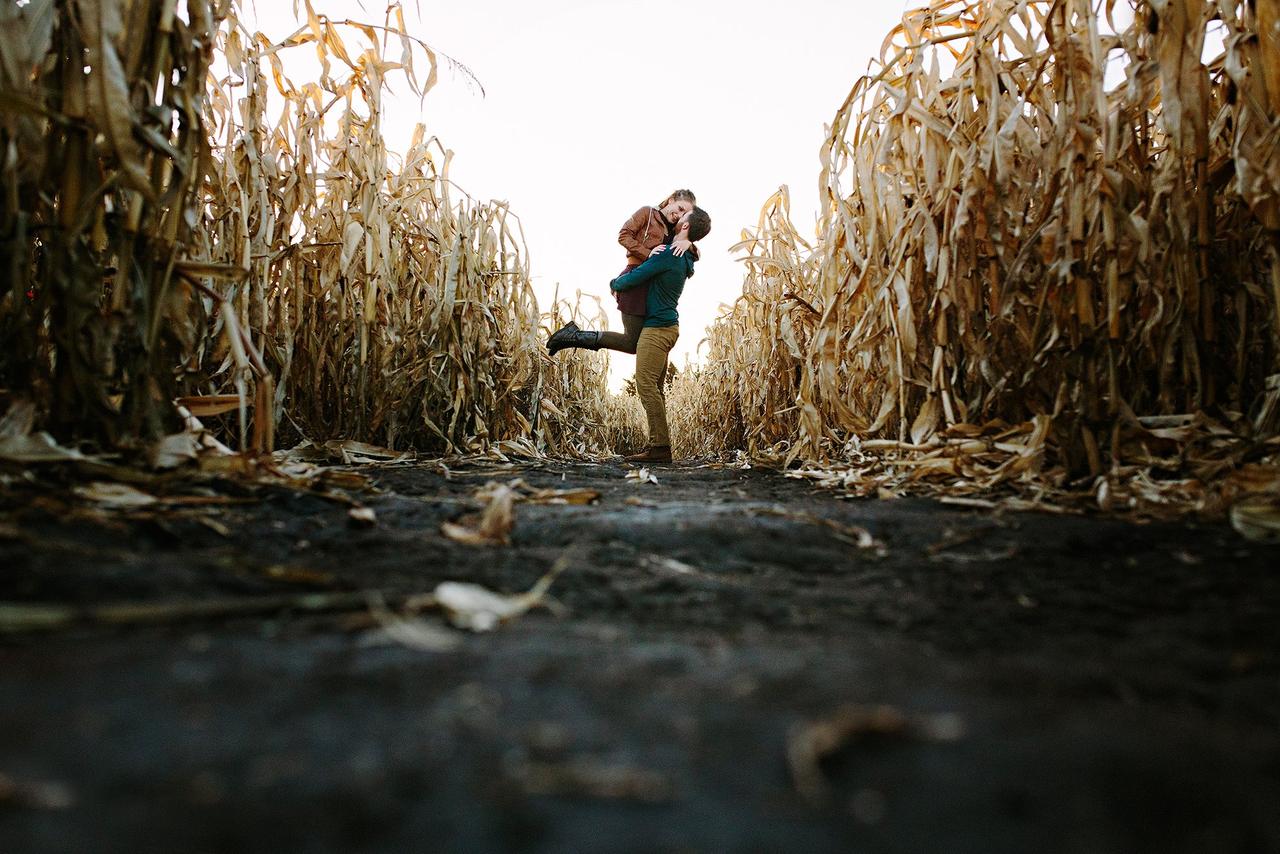 2. Bed of Leaves
Get yourselves nestled on a bed of leaves for an adorable overhead shot. We love this cheek-to-cheek pose with a couple of leaves in the foreground.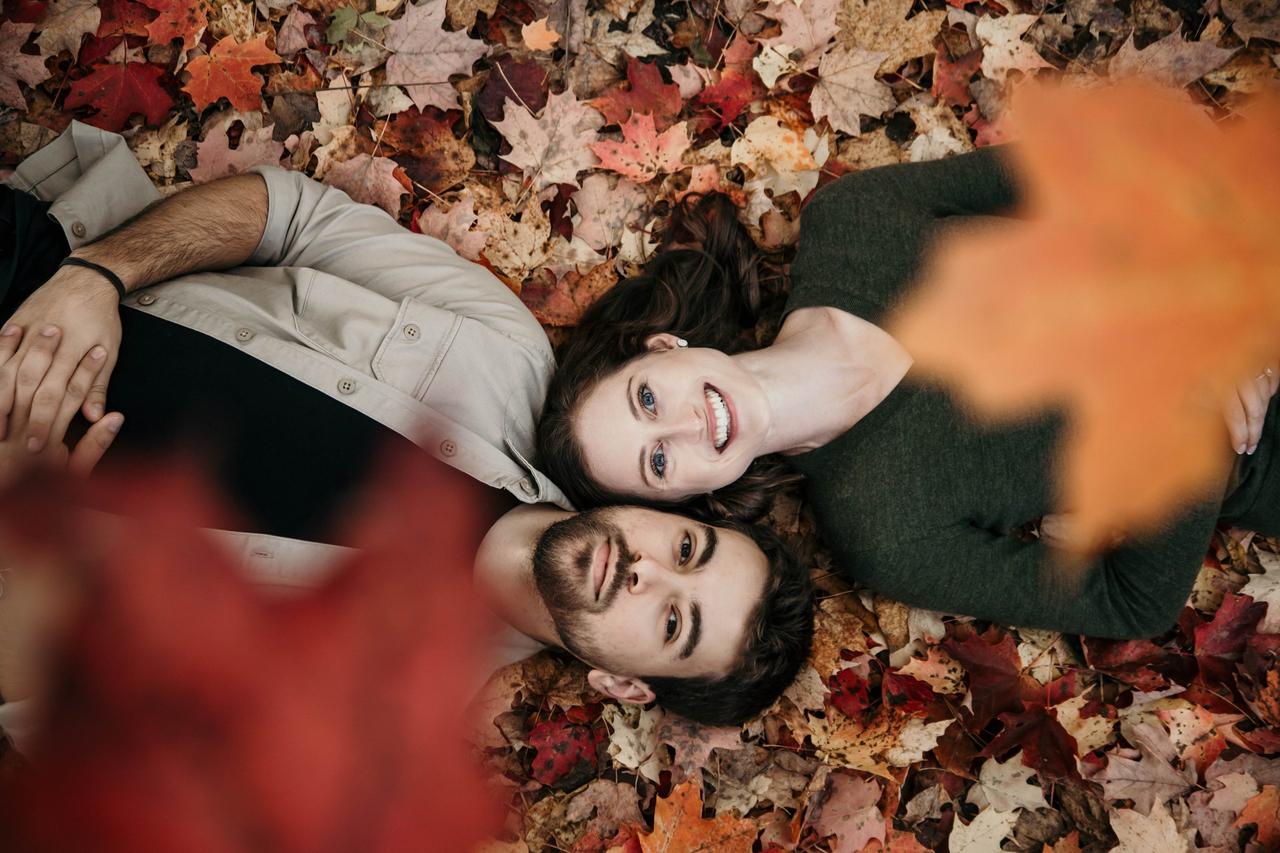 3. Engagement ring close-up
Choose a few colourful leaves as a prop for a close-up shot of your engagement ring.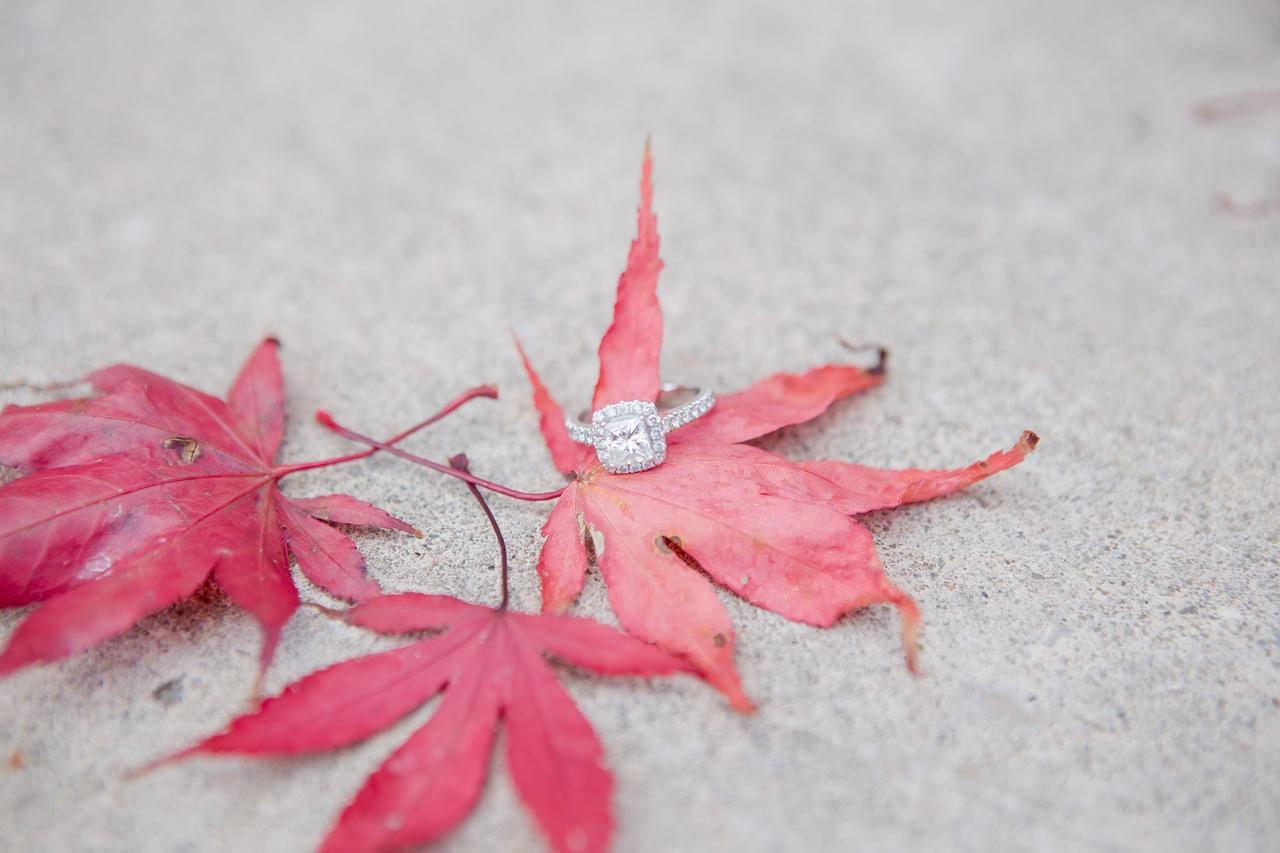 4. Hiking trail
A meandering hiking trail is a sweet and simple backdrop from a fall engagement photo.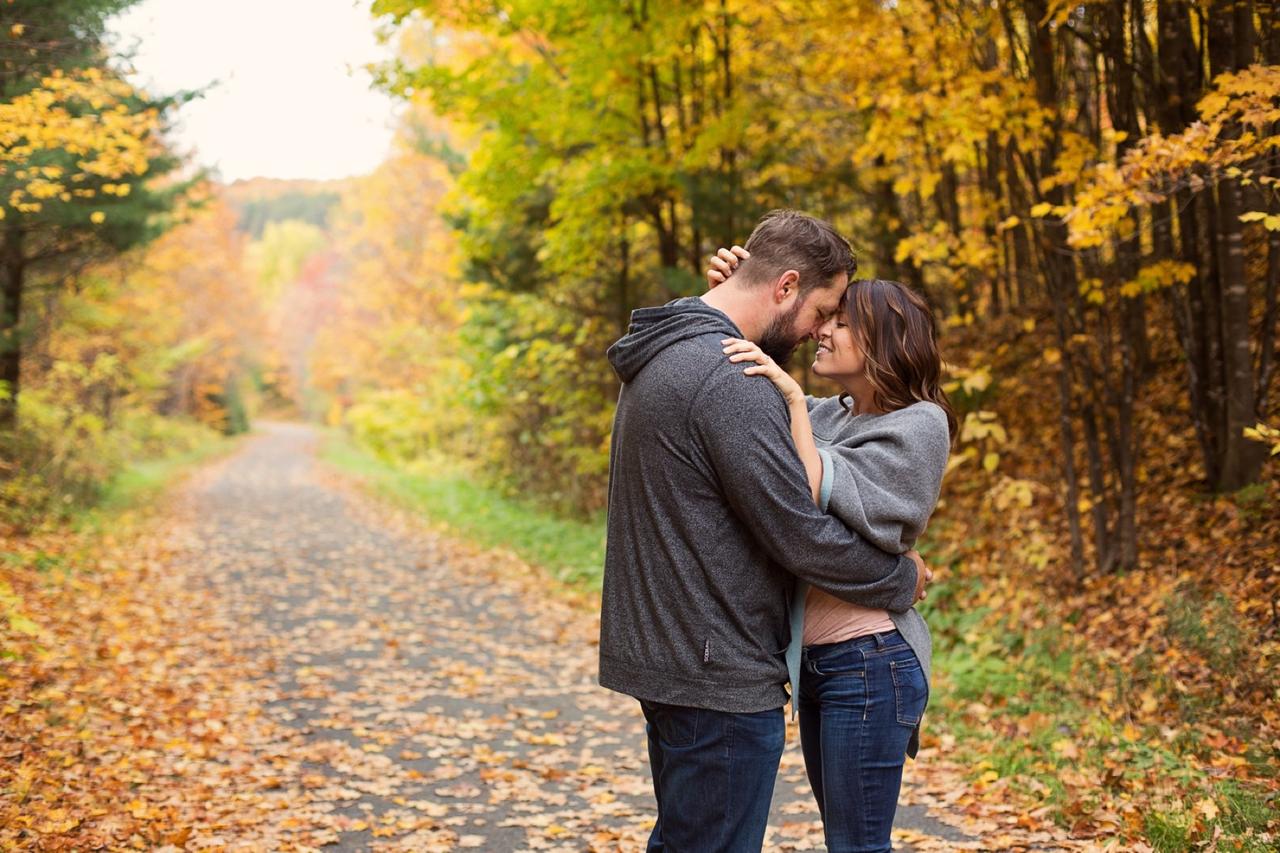 5. Among the Trees
Step into the forest for a beautiful photo among sun-dappled trees.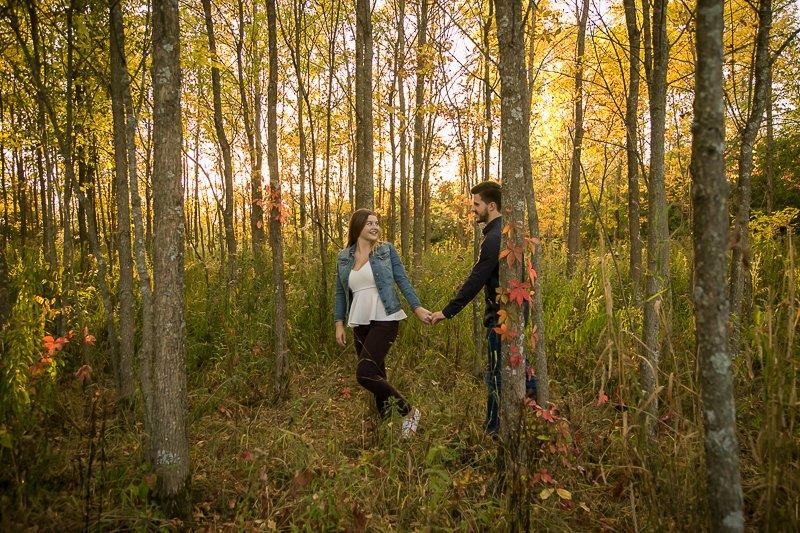 6. Pop of Purple
When it comes to choosing fall engagement photo outfits, take inspiration from this purple top shot against a background of soft yellow leaves. P.S. This pose is also great for showing off that engagement ring.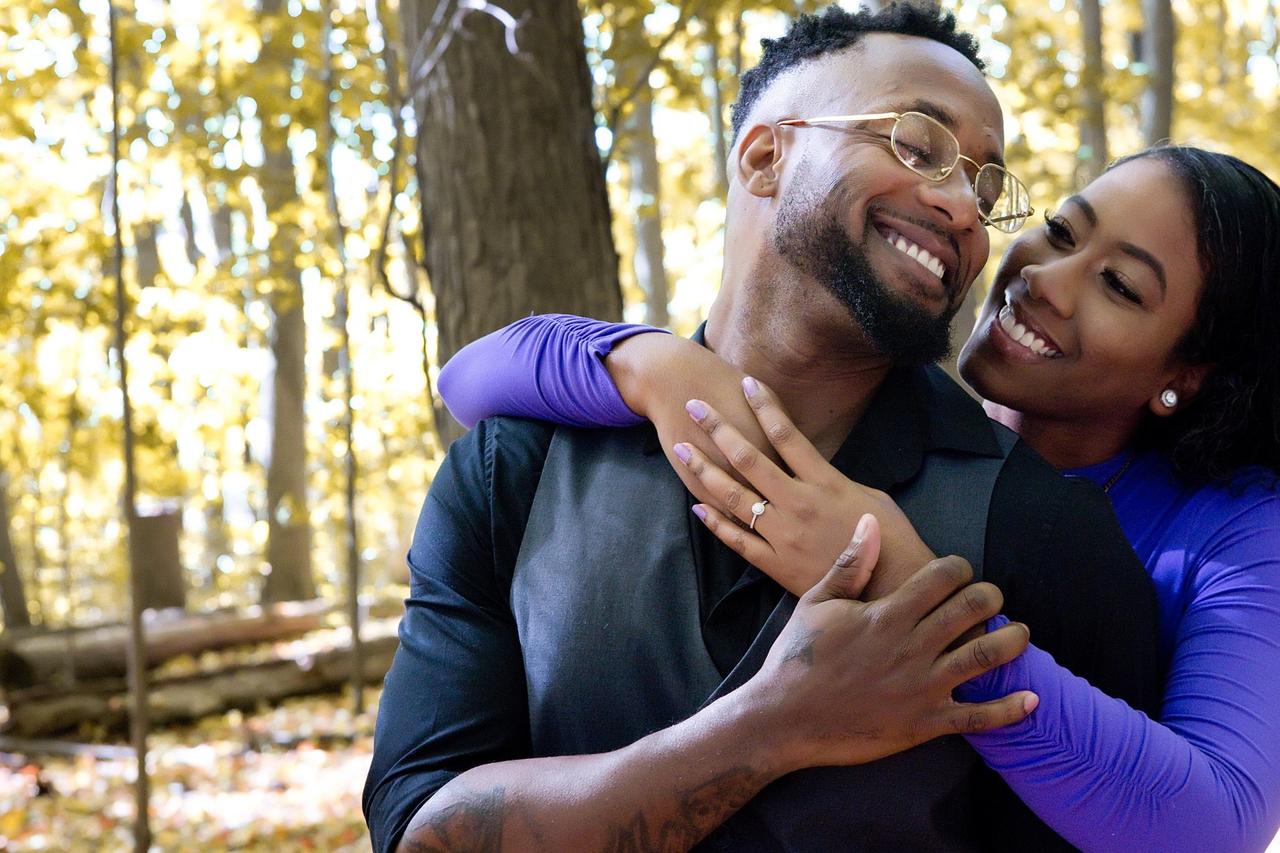 7. Blue Skies and Autumn Leaves
Even overcast skies can look beautiful in fall engagement photos, but if it's a sunny day, head up to a lookout area where you can capture the autumn colours and blue skies overhead.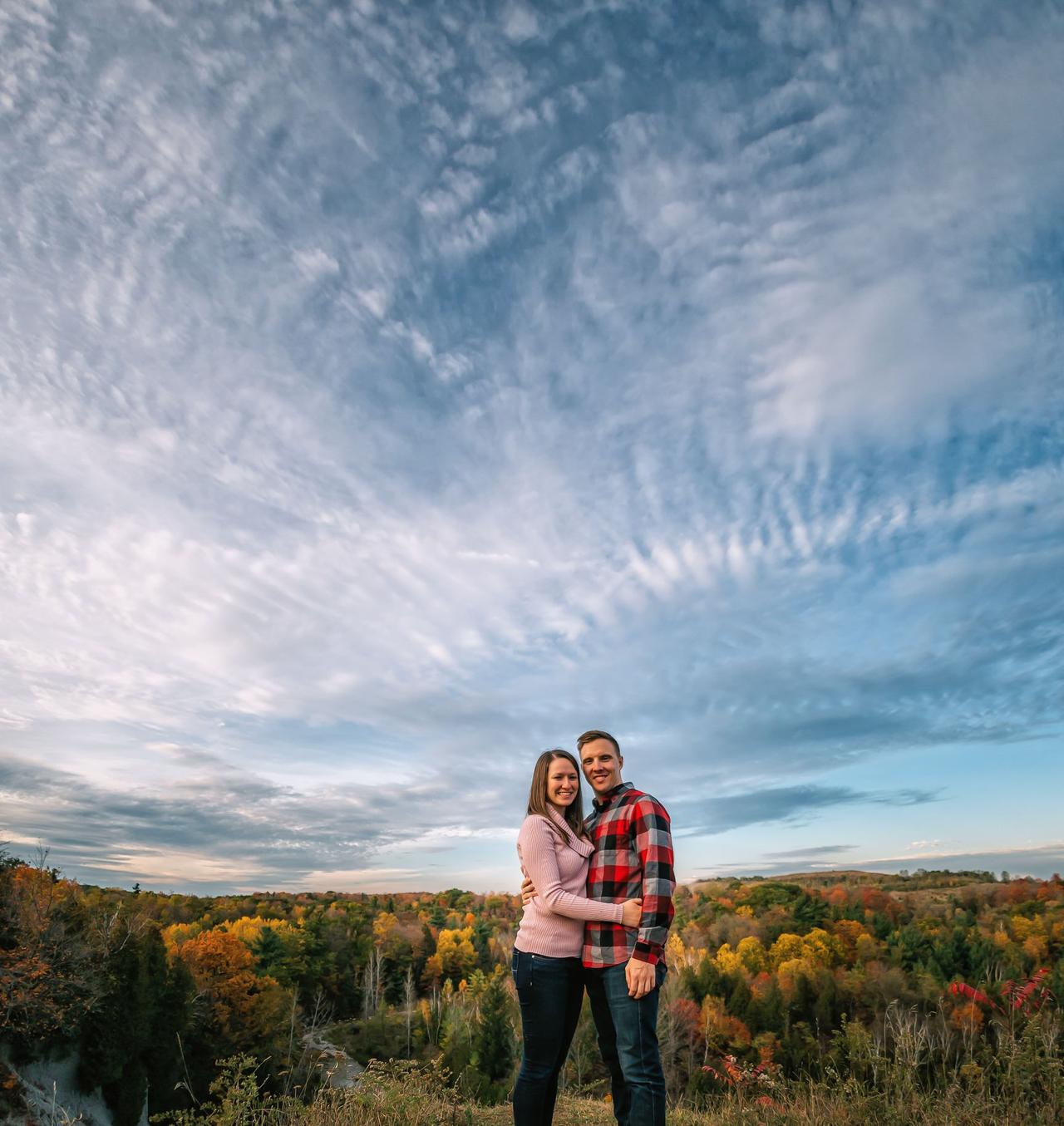 8. Dancing in the Field
We love the soft neutral palette of this image that puts a focus on the bride taking a little twirl among the grasses. Also, take inspiration from their coordinating fall engagement photo outfits that are slightly on the dressier side.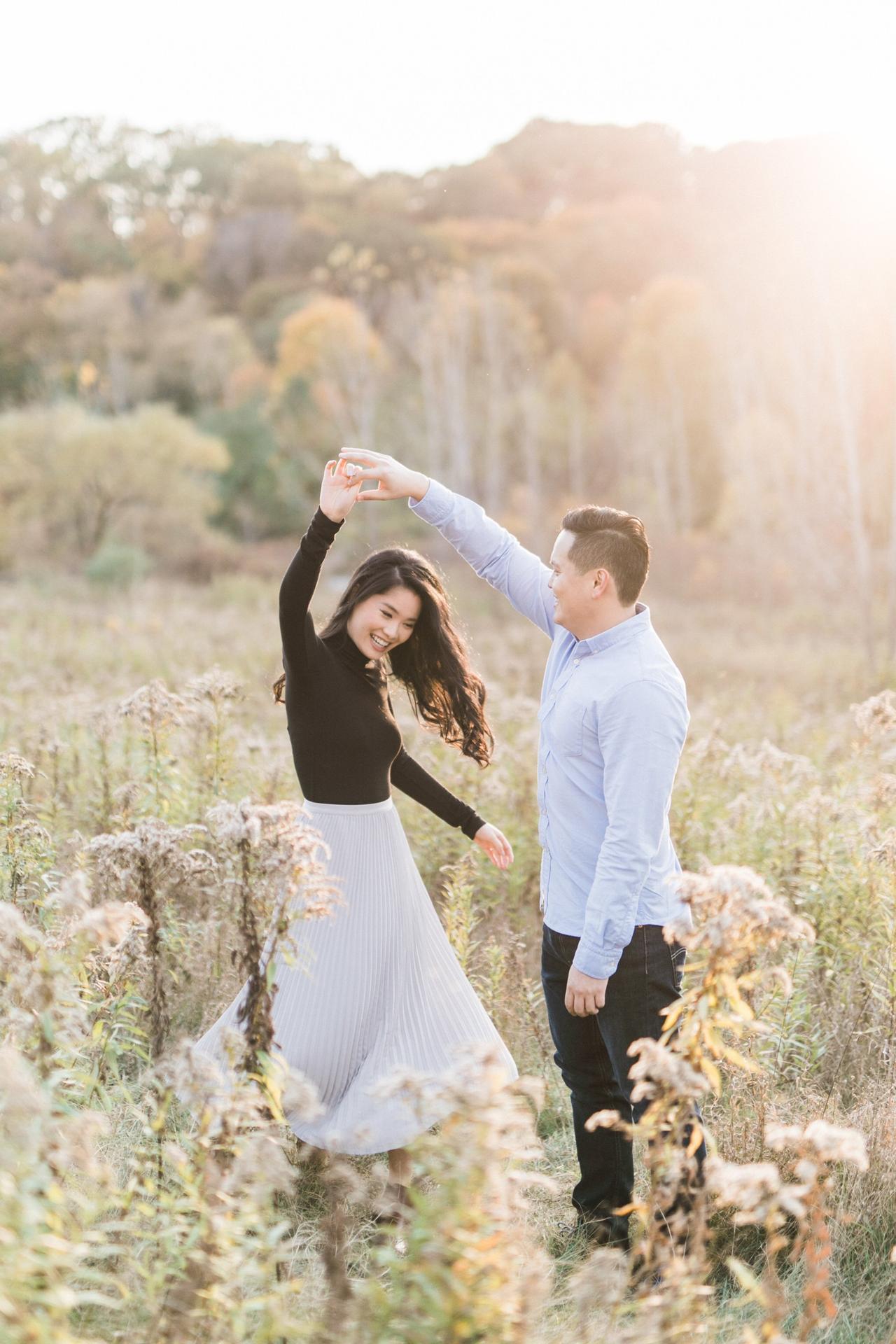 9. Rustic Barn Doors
If you're heading to a farm for your fall engagement photos, take a shot in front of a weathered wood barn or shed for a rustic backdrop. This is ideal if you're planning a barn wedding, too. Use this image as your wedding website cover photo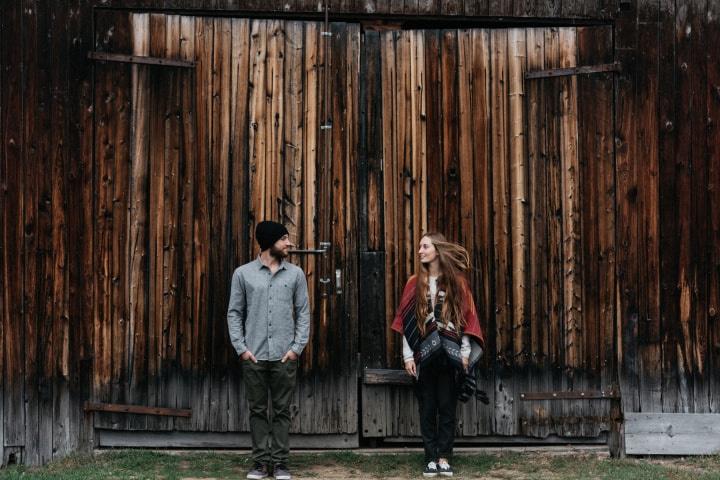 10. Strings of Lights
Create a romantic ambience with strings of lights placed among grasses or fall foliage.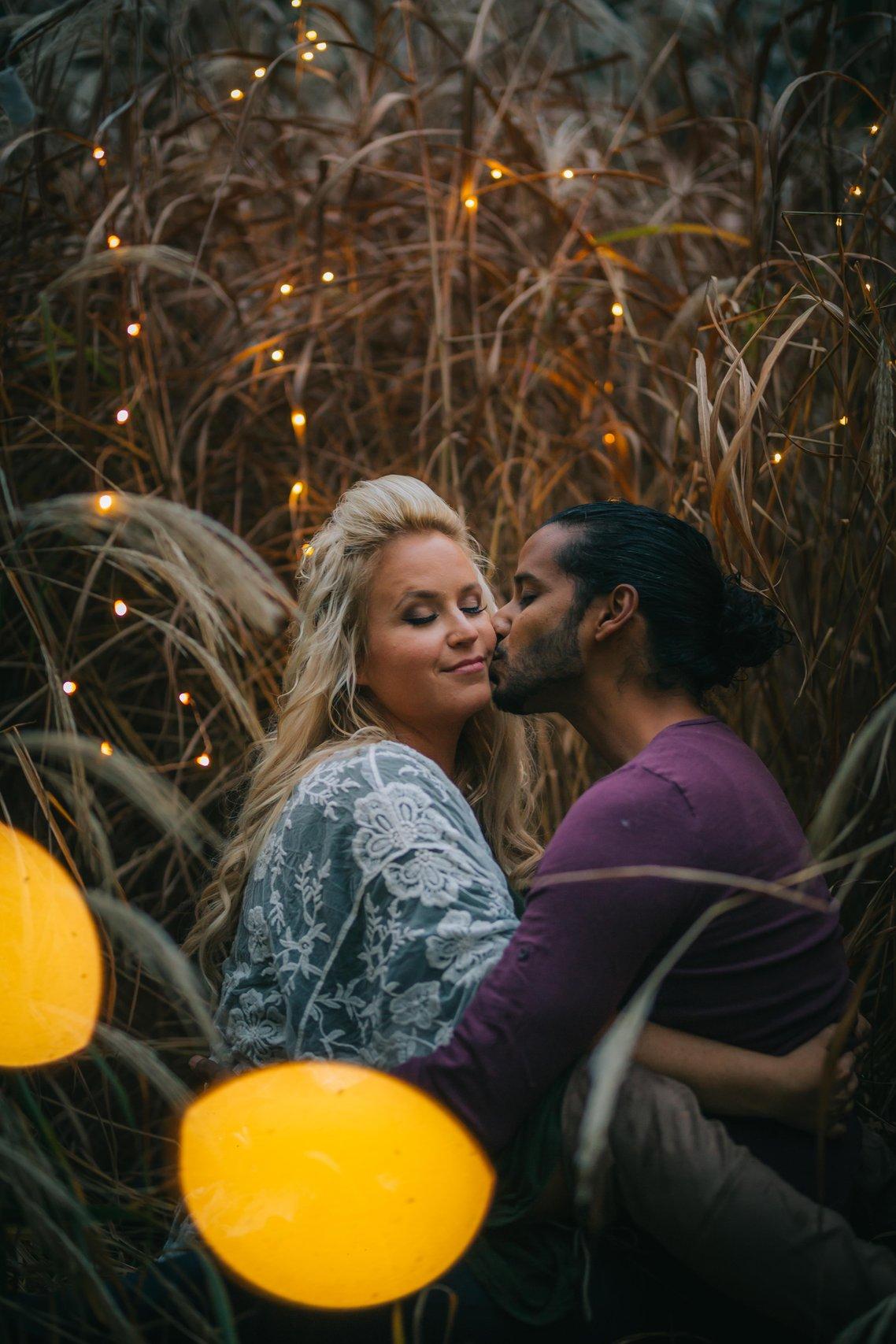 11. Bring a Blanket
A blanket is another wonderful addition. Not only will it add a pop of colour, you can also use it to sit on or to cozy up.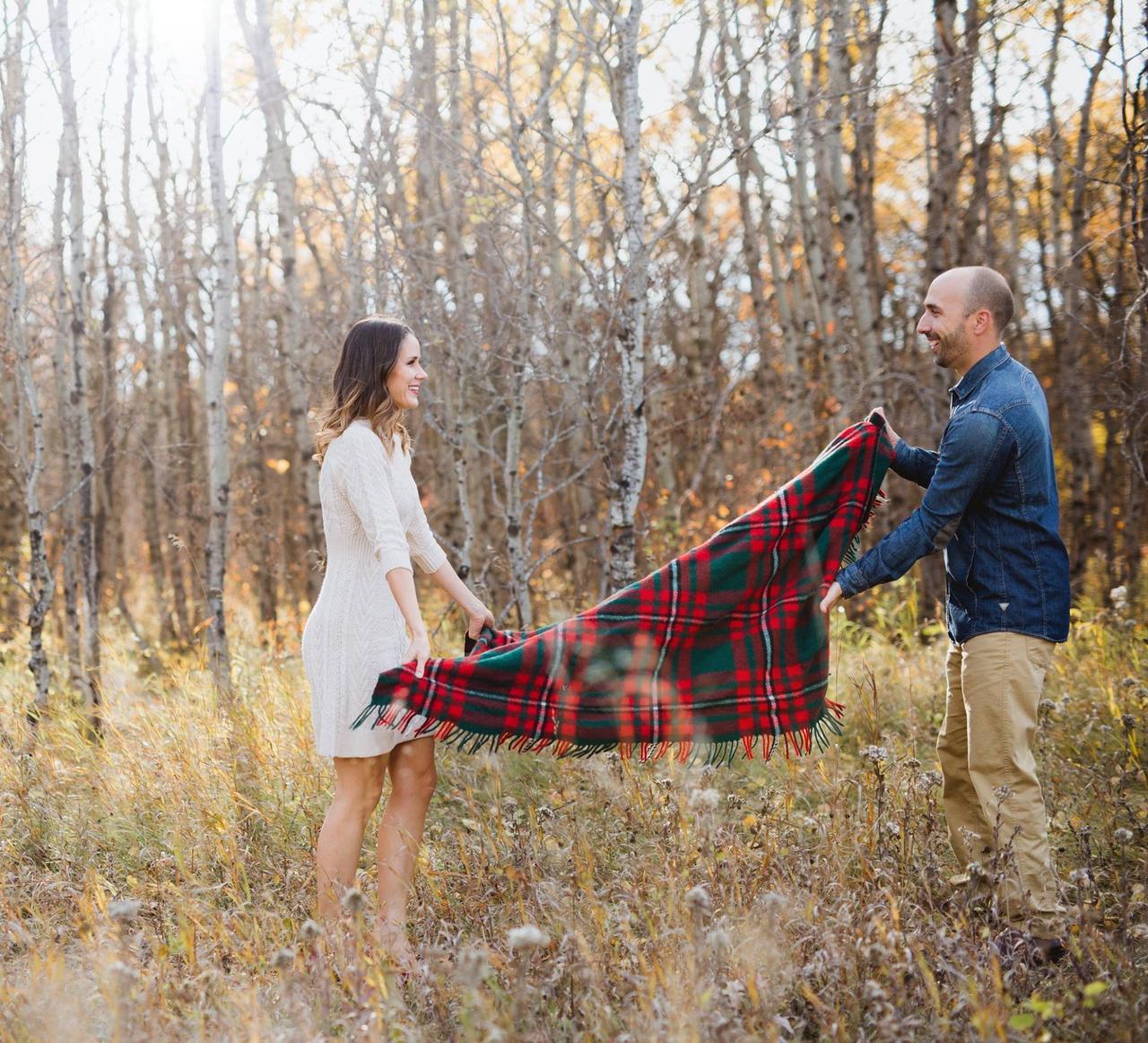 12. Textile Backdrop
Your blanket or a scarf can provide a soft surface to display your engagement ring for a fall-themed close-up.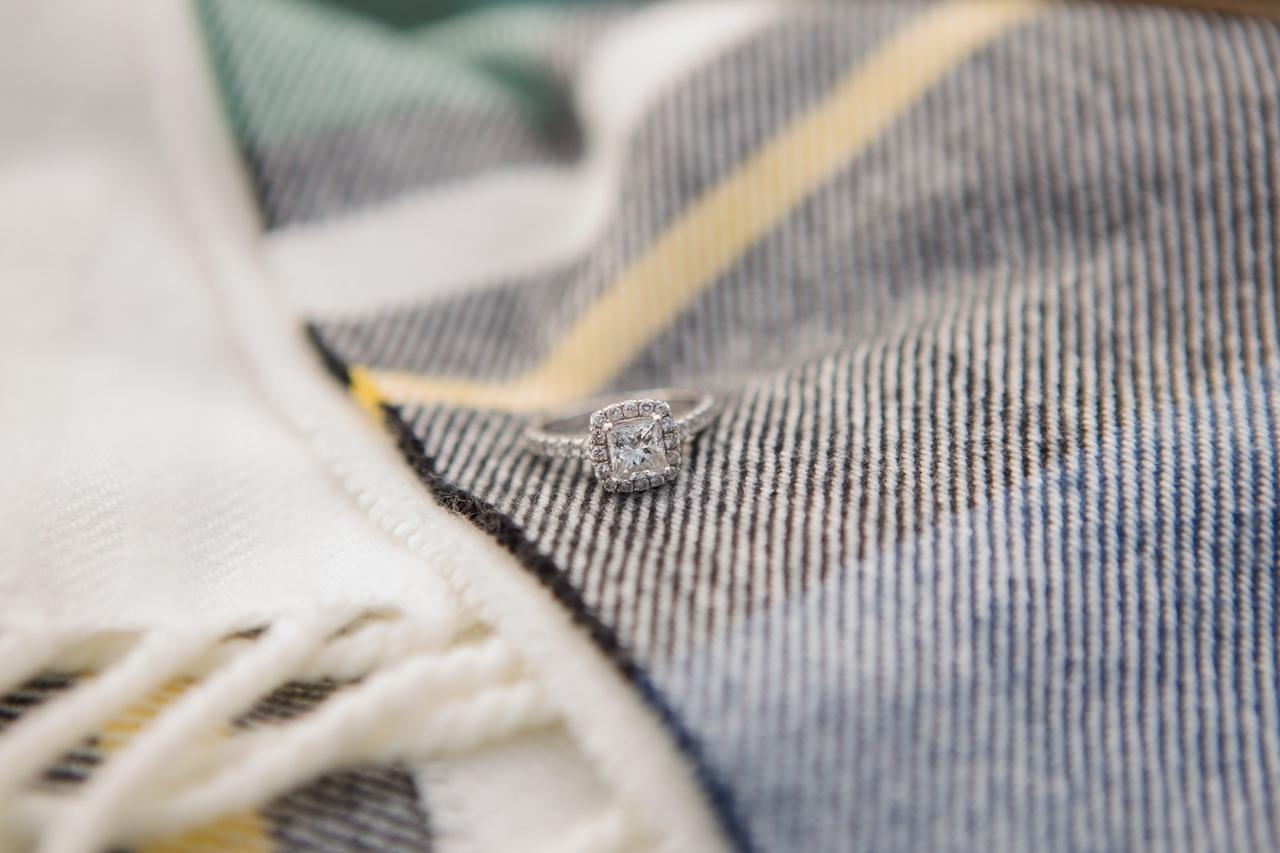 13. Golden Hour
Schedule your photo shoot for late in the day to take advantage of the golden hour.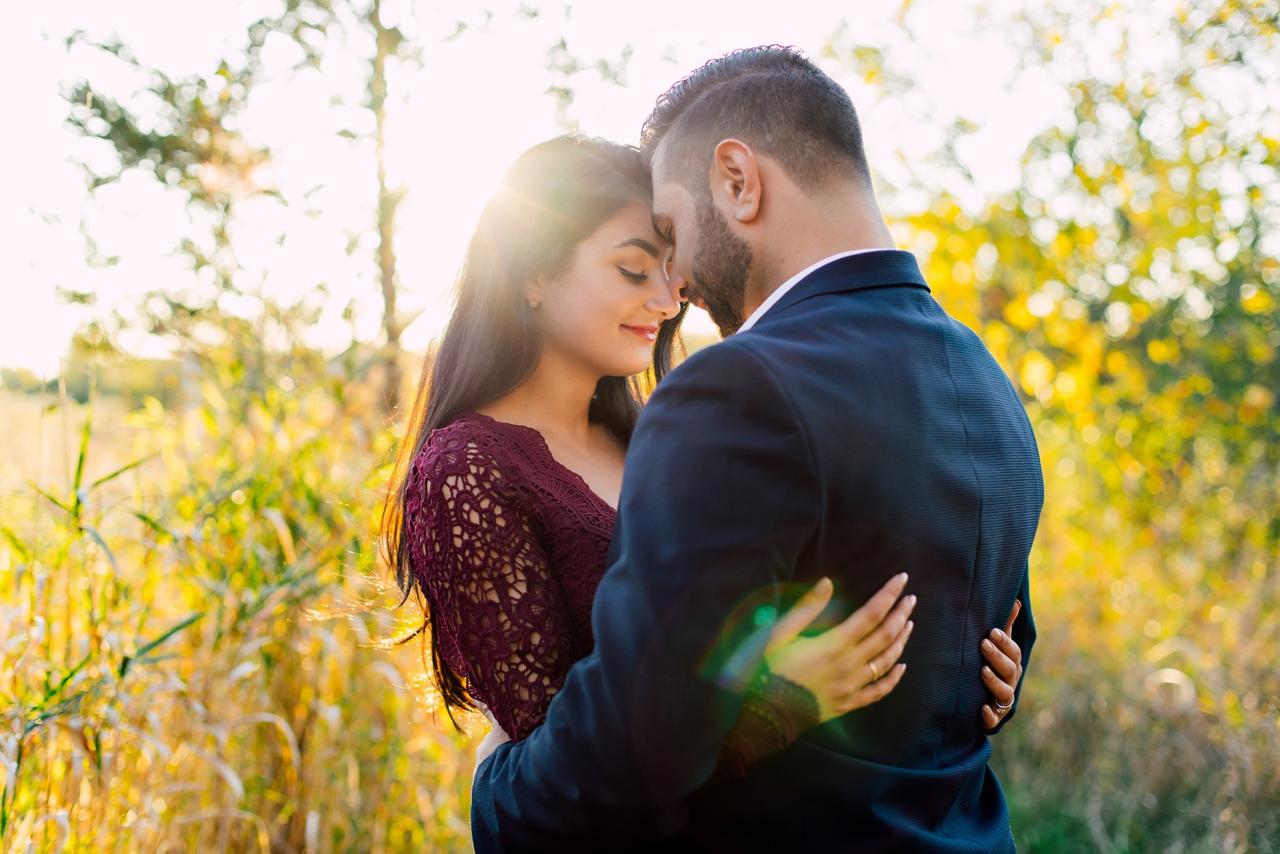 14. Painted Sky
If you are blessed with a sunset, the pink and blue sky will blend together beautifully with the fall colours for a magical scene.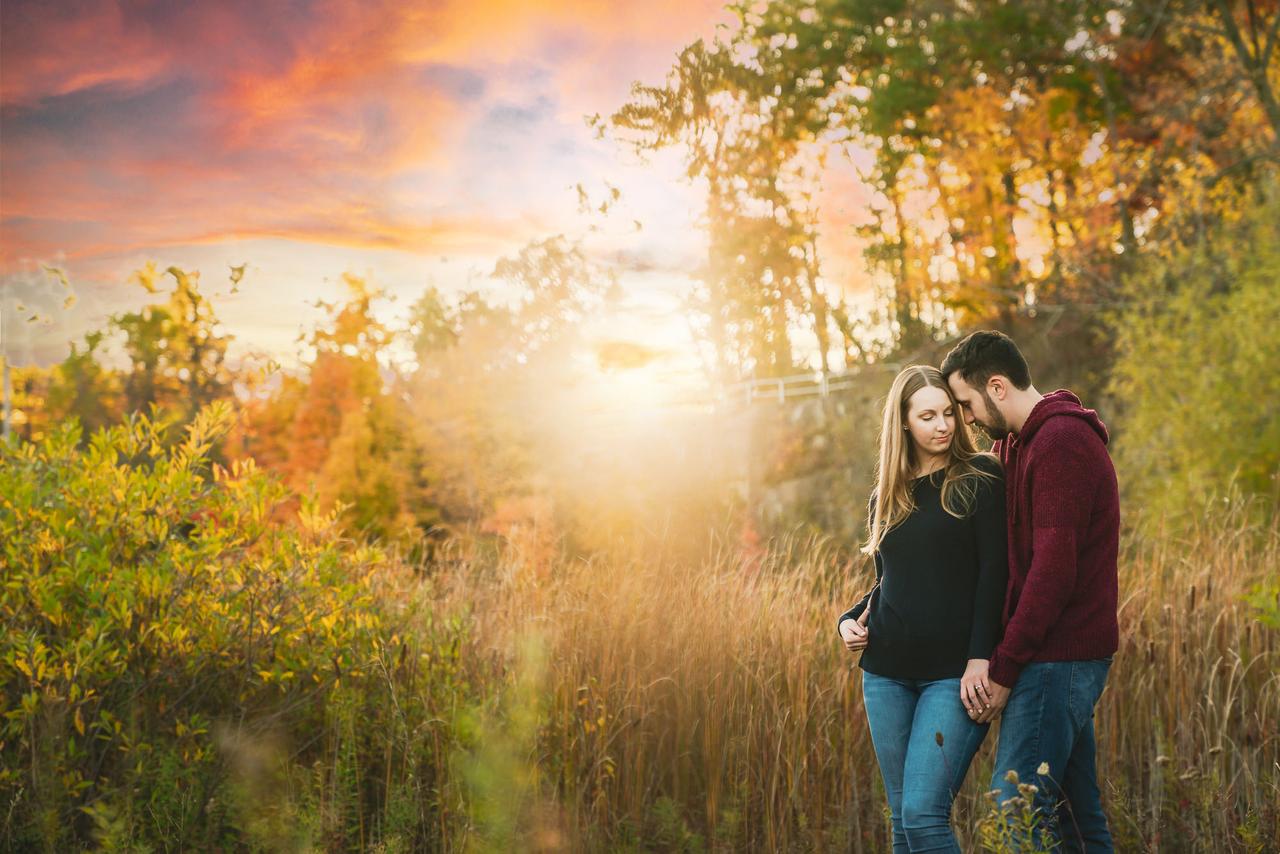 15. Simply Sensational
A spectacular tree in an orange hue, like this one, provides an autumnal backdrop that puts the focus on you.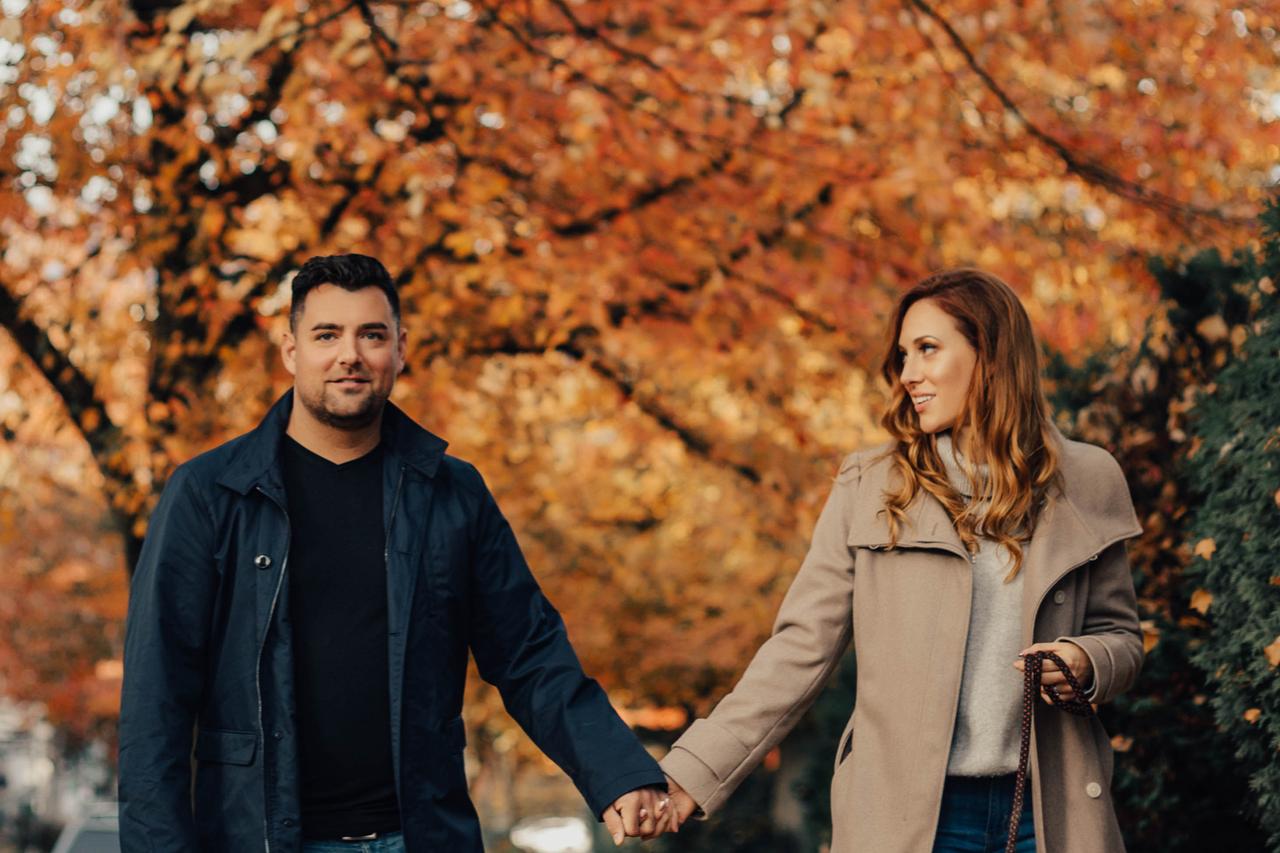 16. Dramatic Rocks
Your fall engagement photos don't have to feature fall foliage. This rocky landscape with just a few fallen leaves, creates a dark and dramatic setting.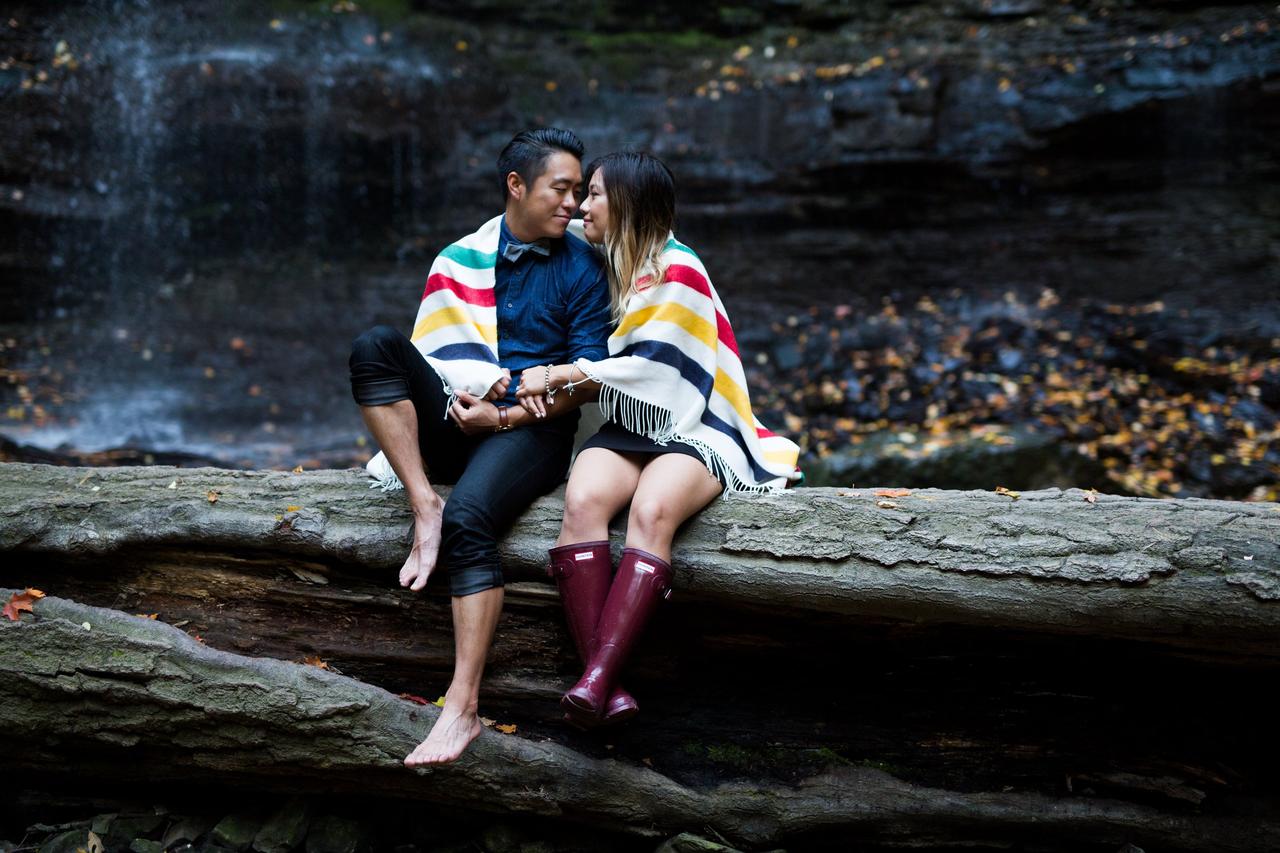 17. Earth Tones
Speaking of colour palettes, this fall engagement photo location offers a painterly quality with a landscape featuring bands of earthy tones and various textures.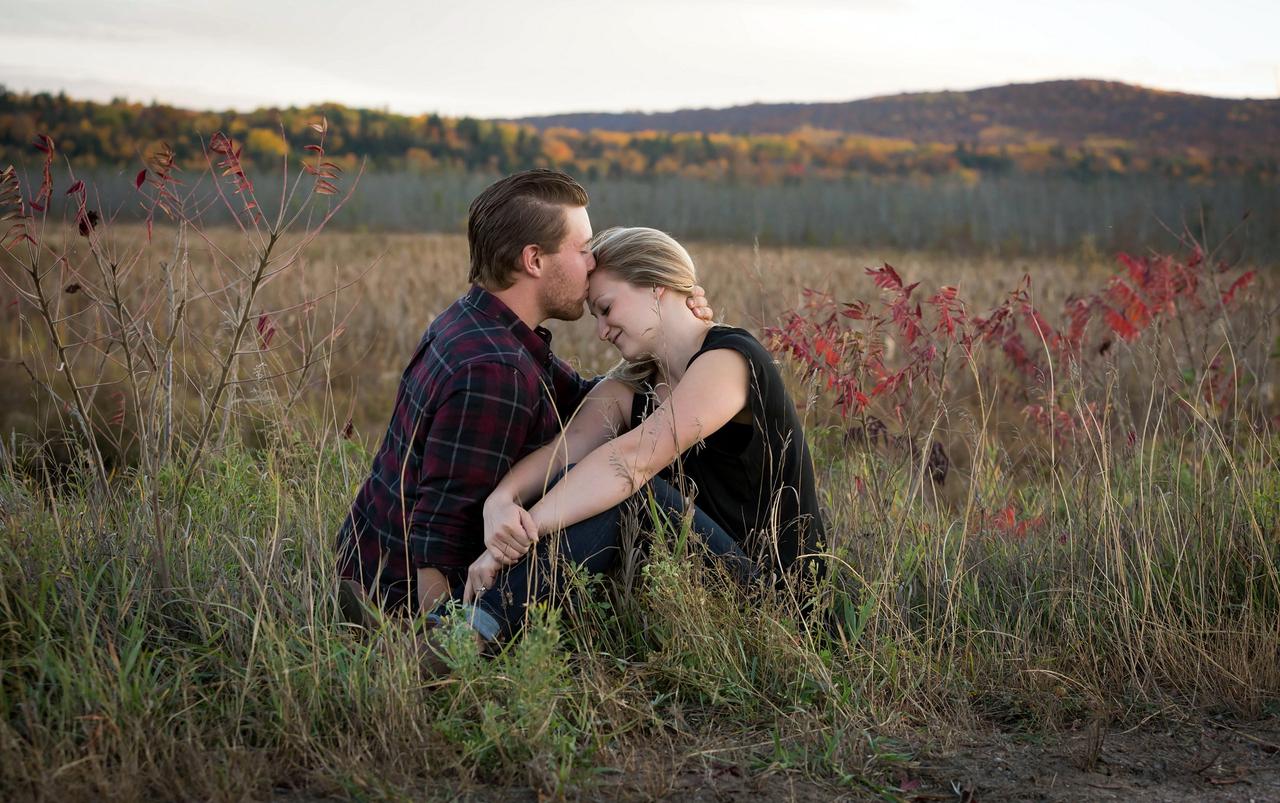 18. Black and White
For fall engagement photos with a different tone, ask your photographer to process a few photos in black and white.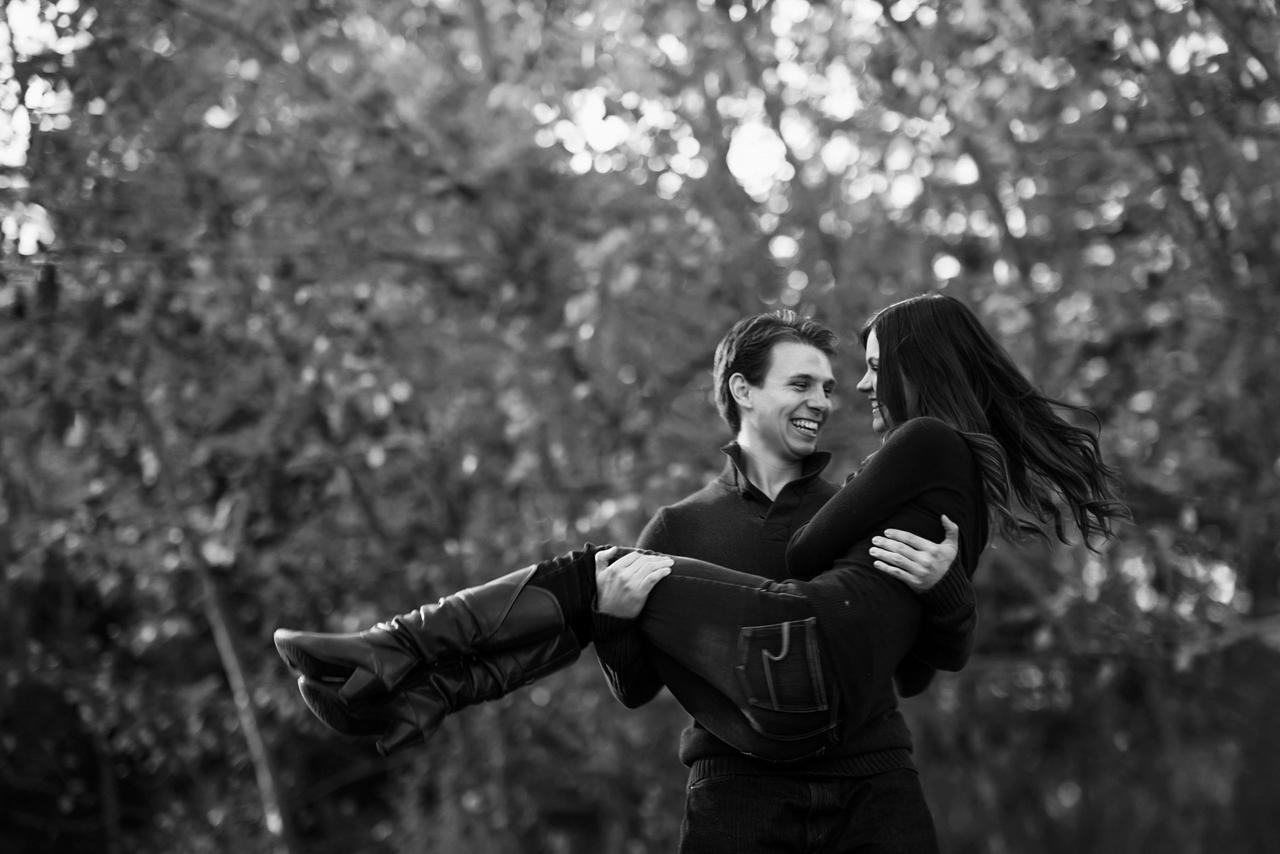 19. Apple Picking
If you're a little camera shy, plan an activity that will give you plenty of opportunities to interact with your partner, such as apple picking.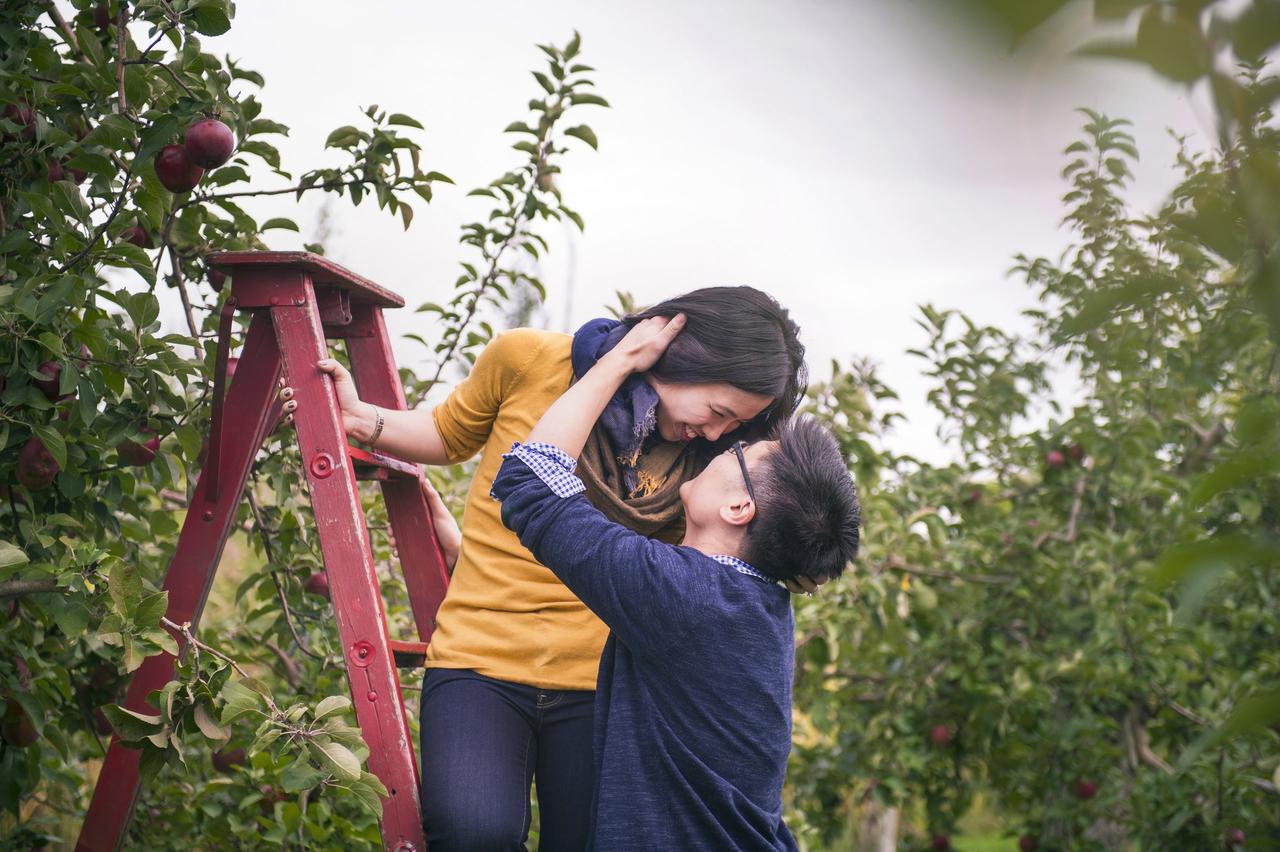 20. Horseback Riding
Or, share the spotlight with some beautiful creatures and saddle up for some photos on horseback.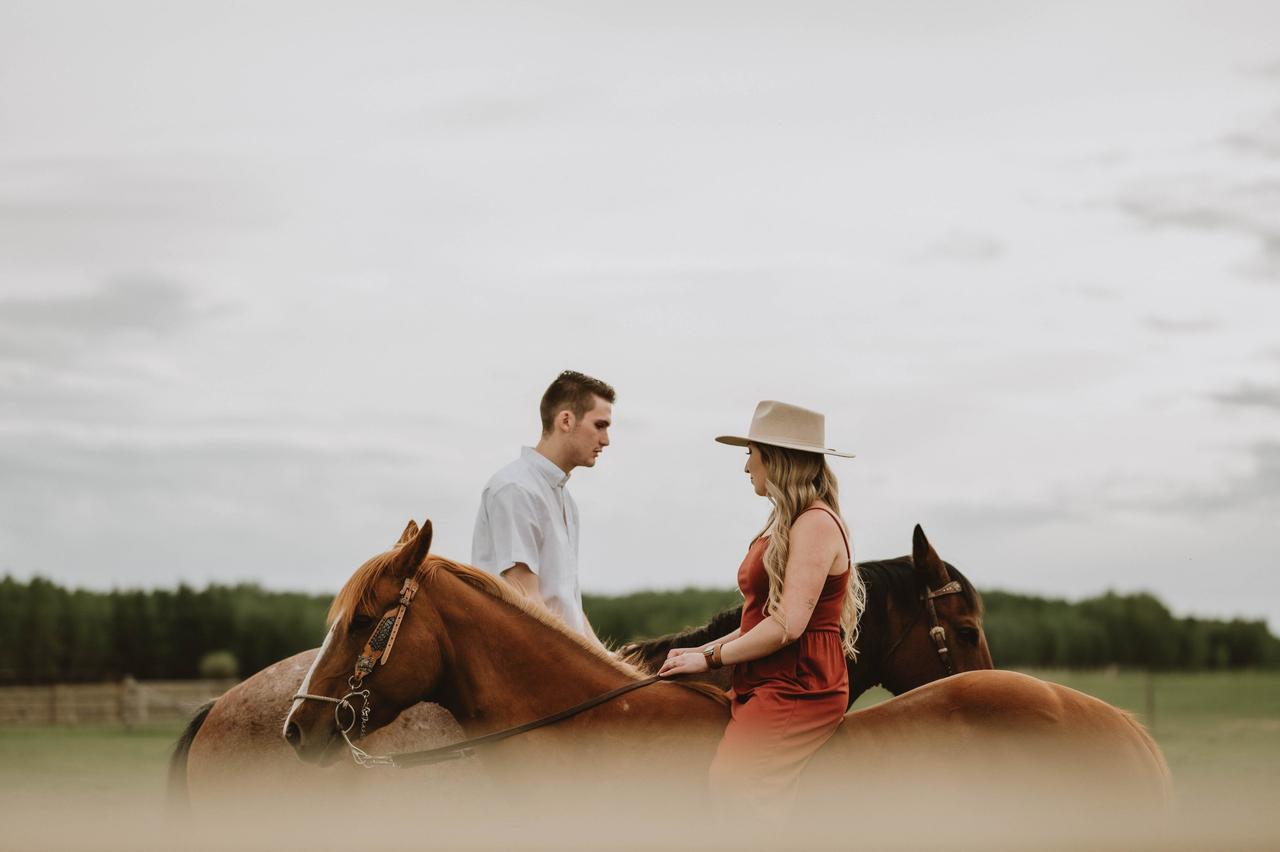 21. Holding Leaves
Planning a fall wedding? We love this fall engagement photo idea for a save-the-date and wedding website cover photo. Bonus: Here are 37 Awesome Fall Wedding Ideas.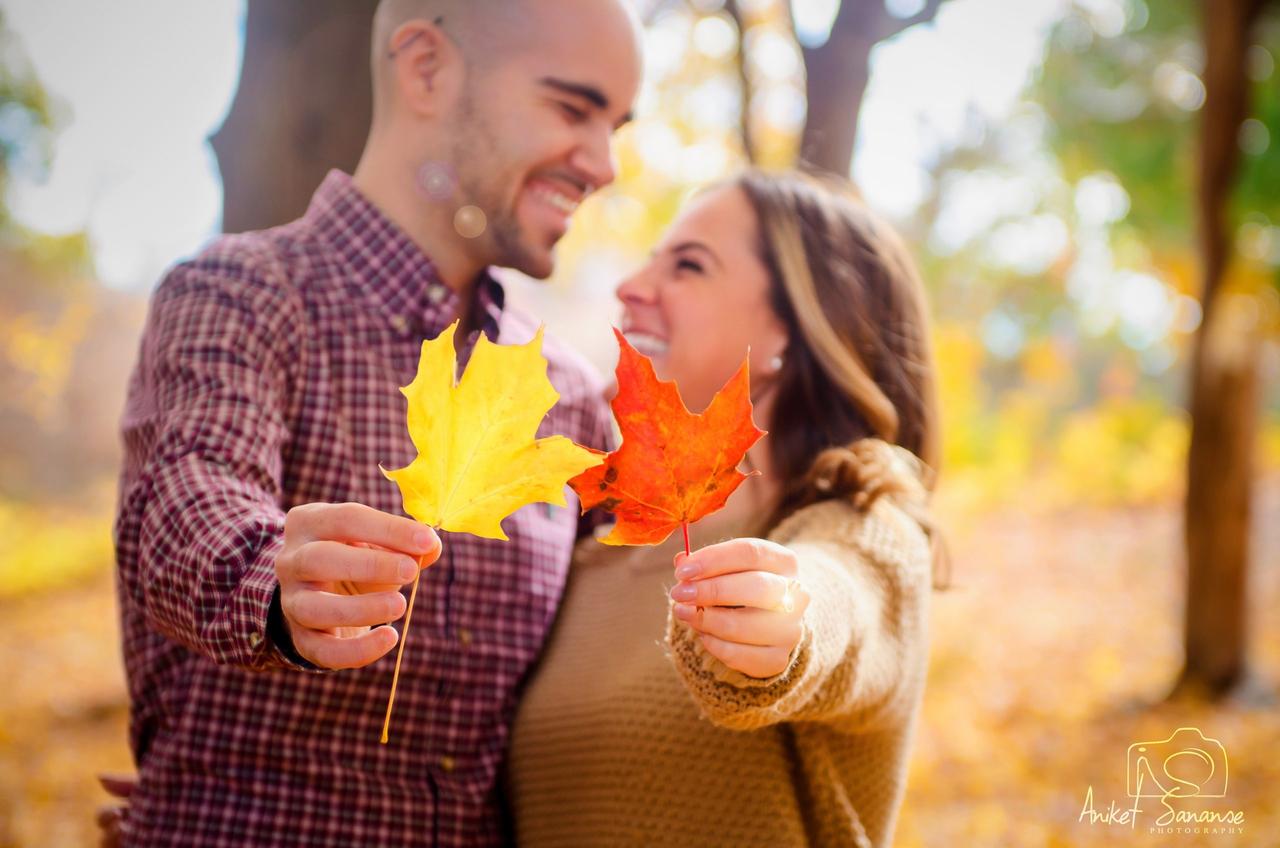 22. Tree-lined Street
There are many beautiful tree-lined streets in Canada that look lovely in fall. Run down the street together under the canopy of leaves for a sweet shot.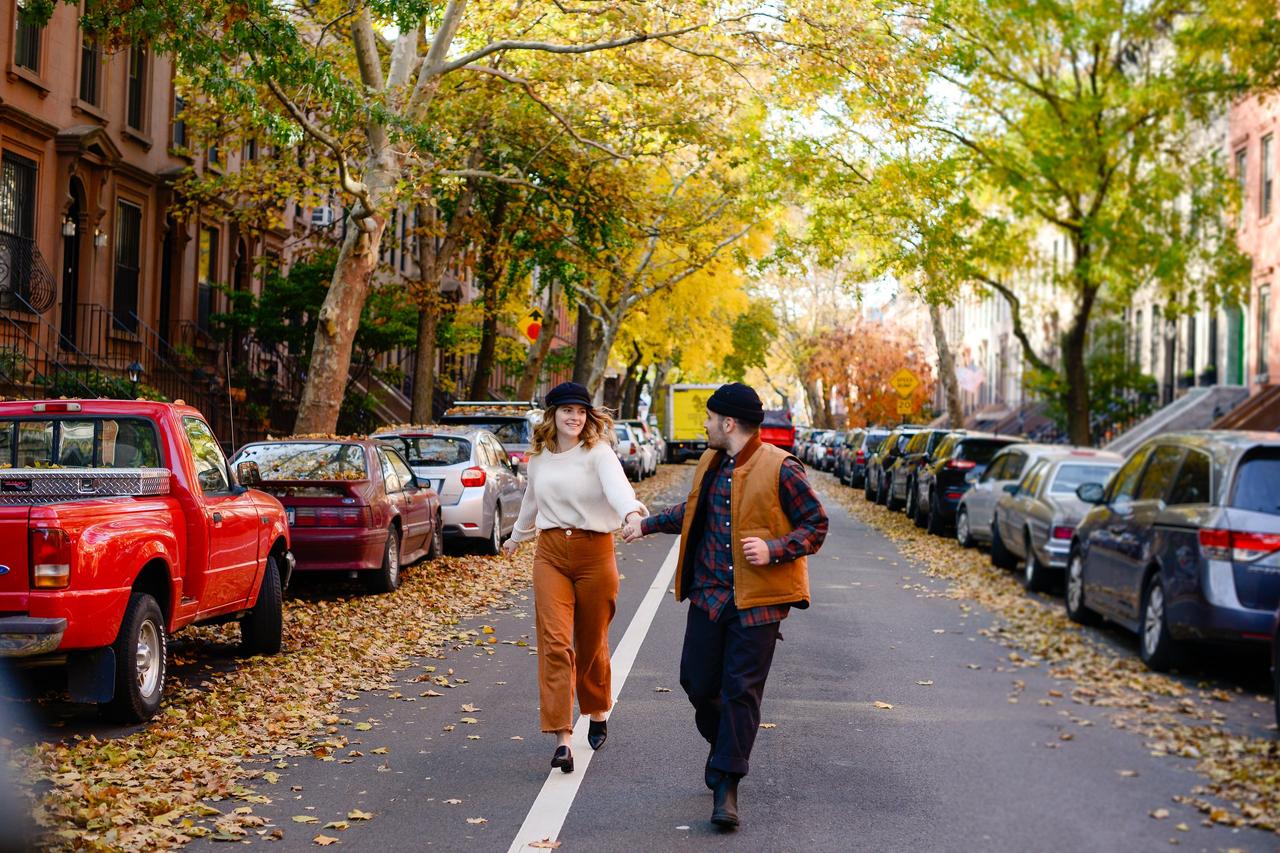 23. Action Shot
Obviously, you'll want some engagement photos that show your faces in full engagement bliss, but an artistic action shot may be a favourite photo to hang on your wall.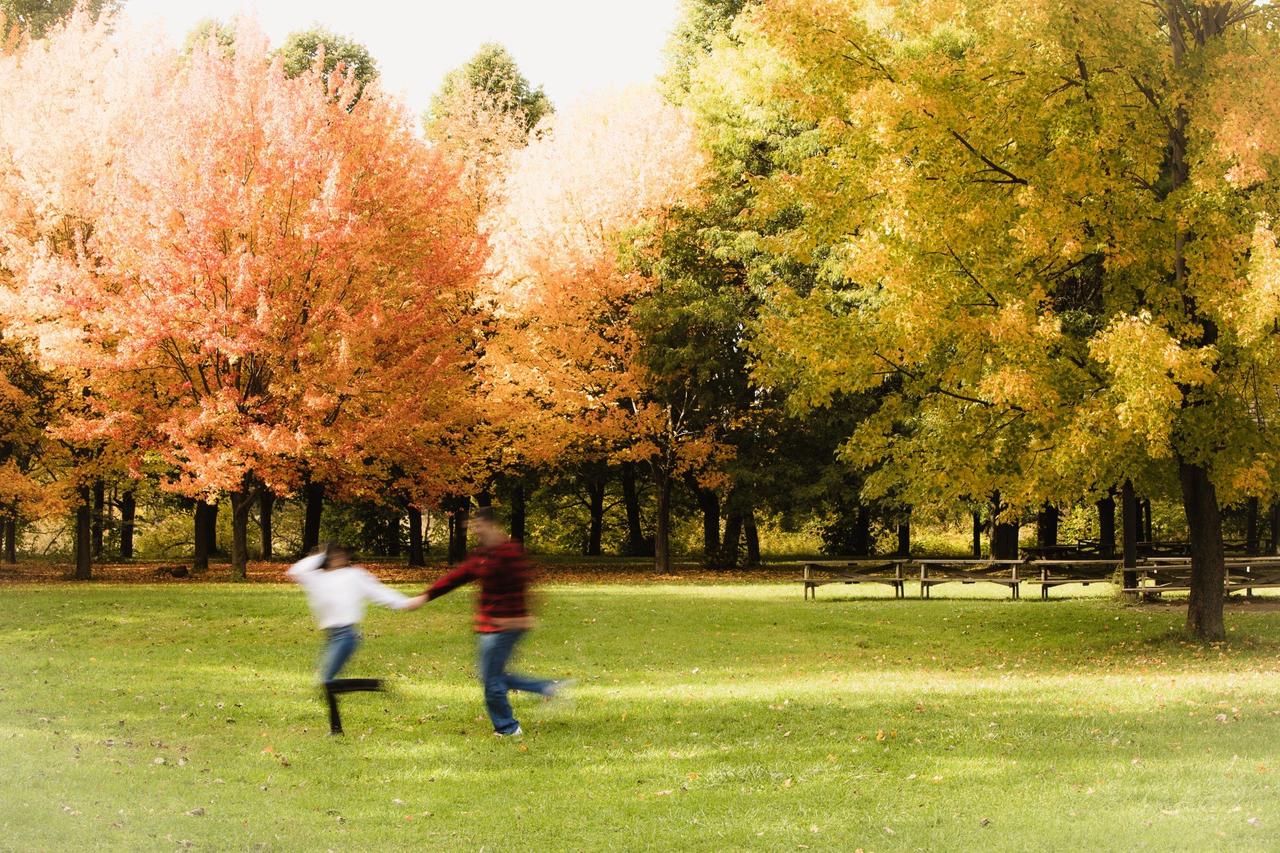 24. Far, Far Away
An image taken from a distance also has display potential. Whether you're in a beautiful park, strolling in a vineyard or out in a farmer's field, make yourselves a small part of the beautiful landscape.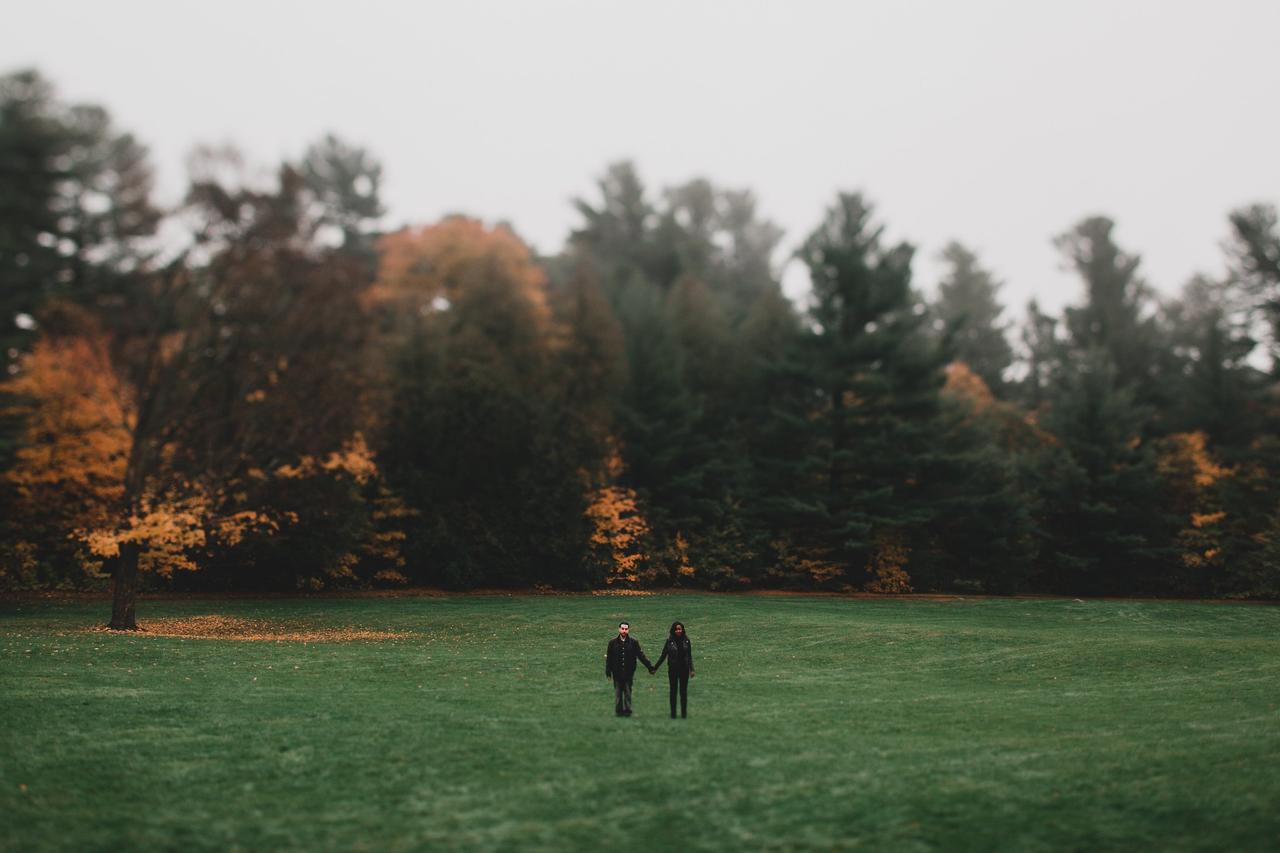 25. Aerial View
Have your photographer take to the skies with a drone camera for spectacular aerial-view engagement photos.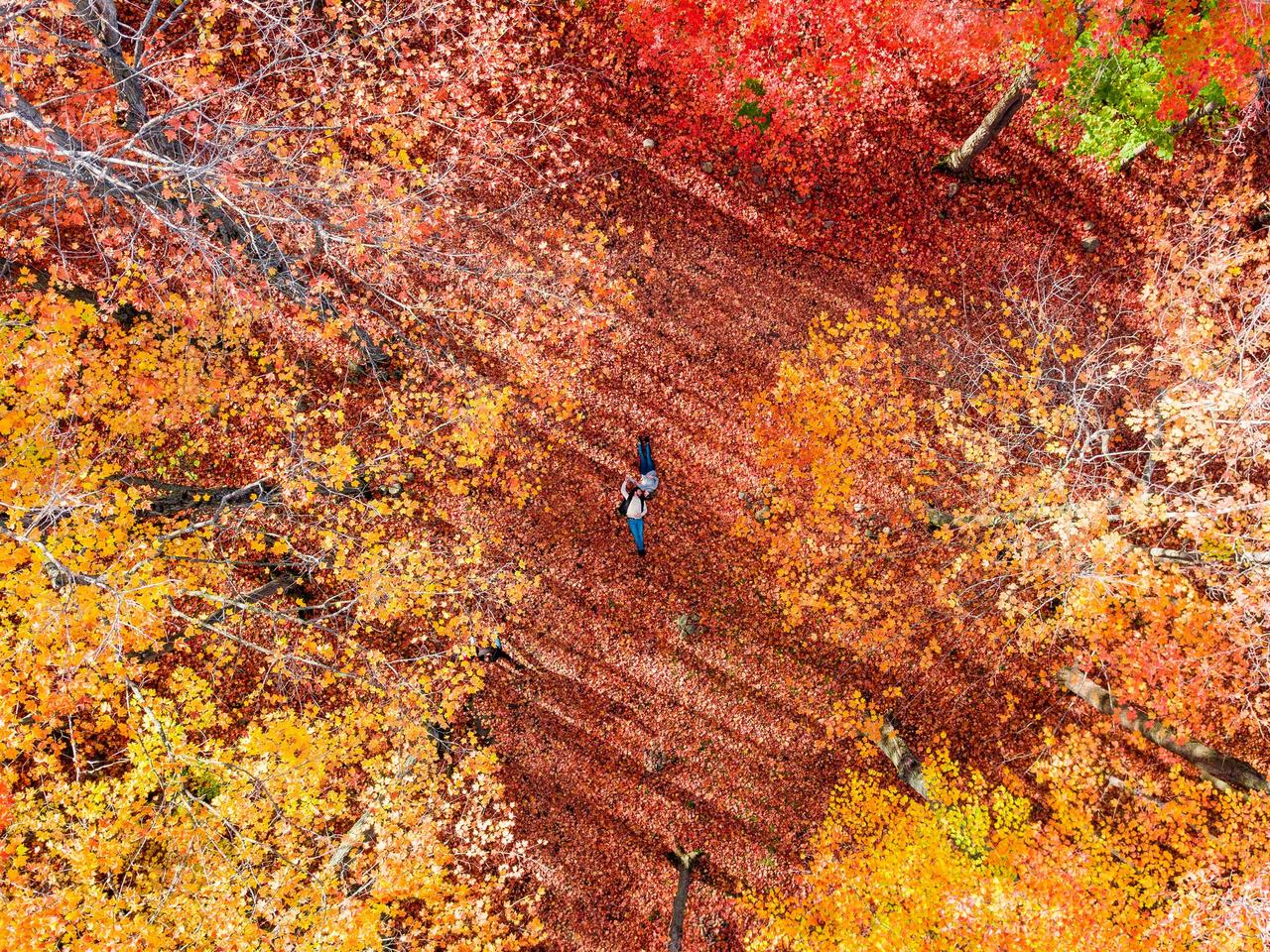 25. Down on One Knee
If you're planning to pop the question while out in nature, ask a photographer to meet you at "the spot" to capture the big moment on film. Bonus: We've gathered up the most romantic places to propose in Canada to help you out.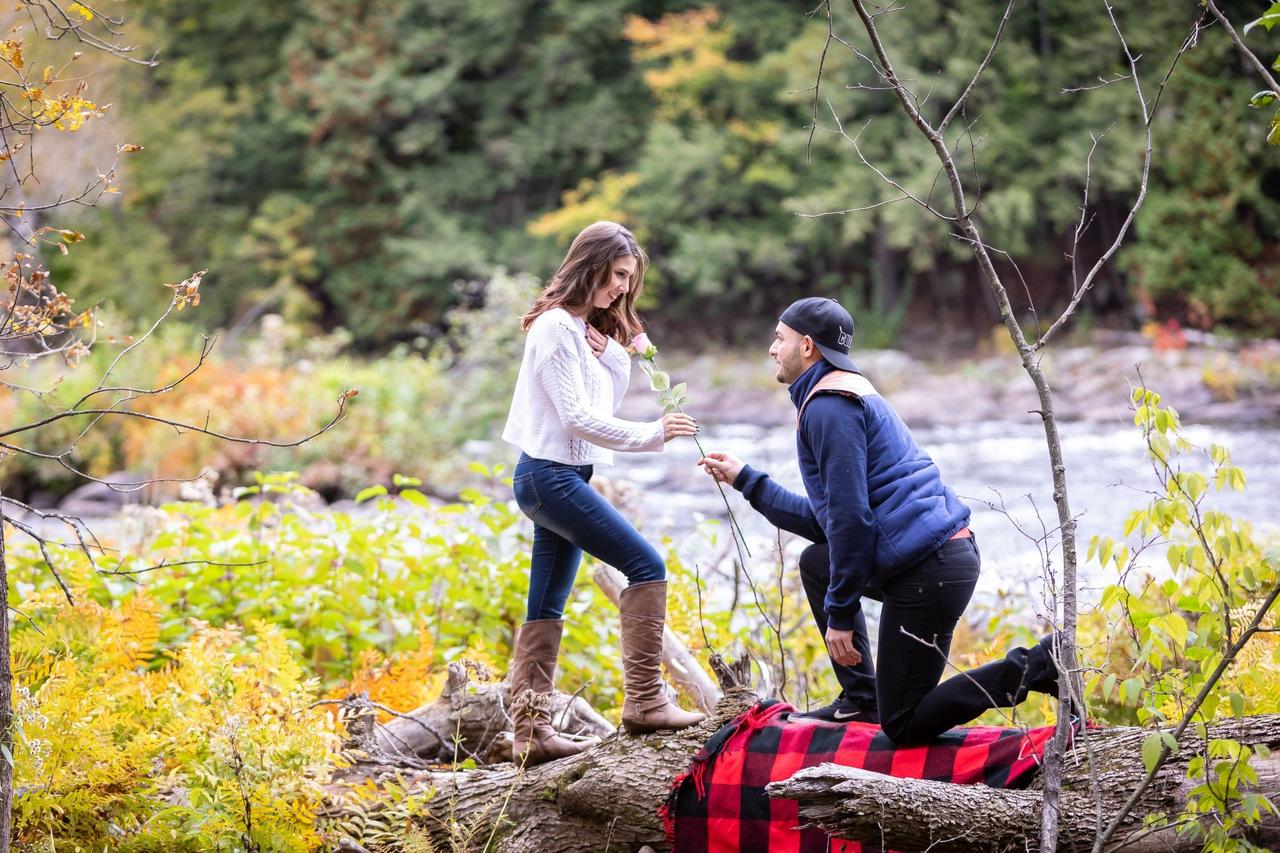 26. Among Snapshots
If part of your proposal plan is to decorate your location with snapshots documenting your love story, be sure to snap a few shots among them.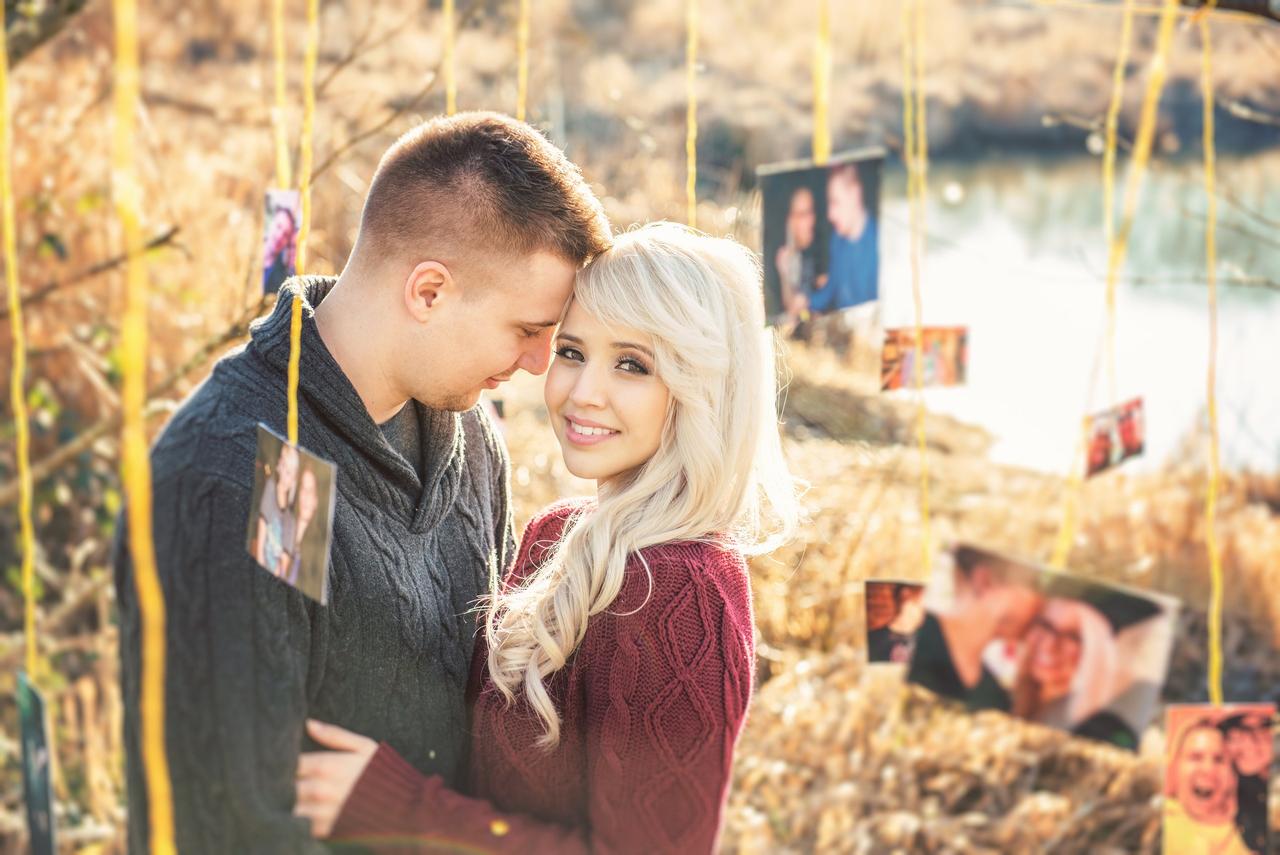 27. Depth of Field
We love the unusual perspective of this fall engagement photo captured with grasses in the foreground and a pumpkin patch in the background for an interesting soft focus effect.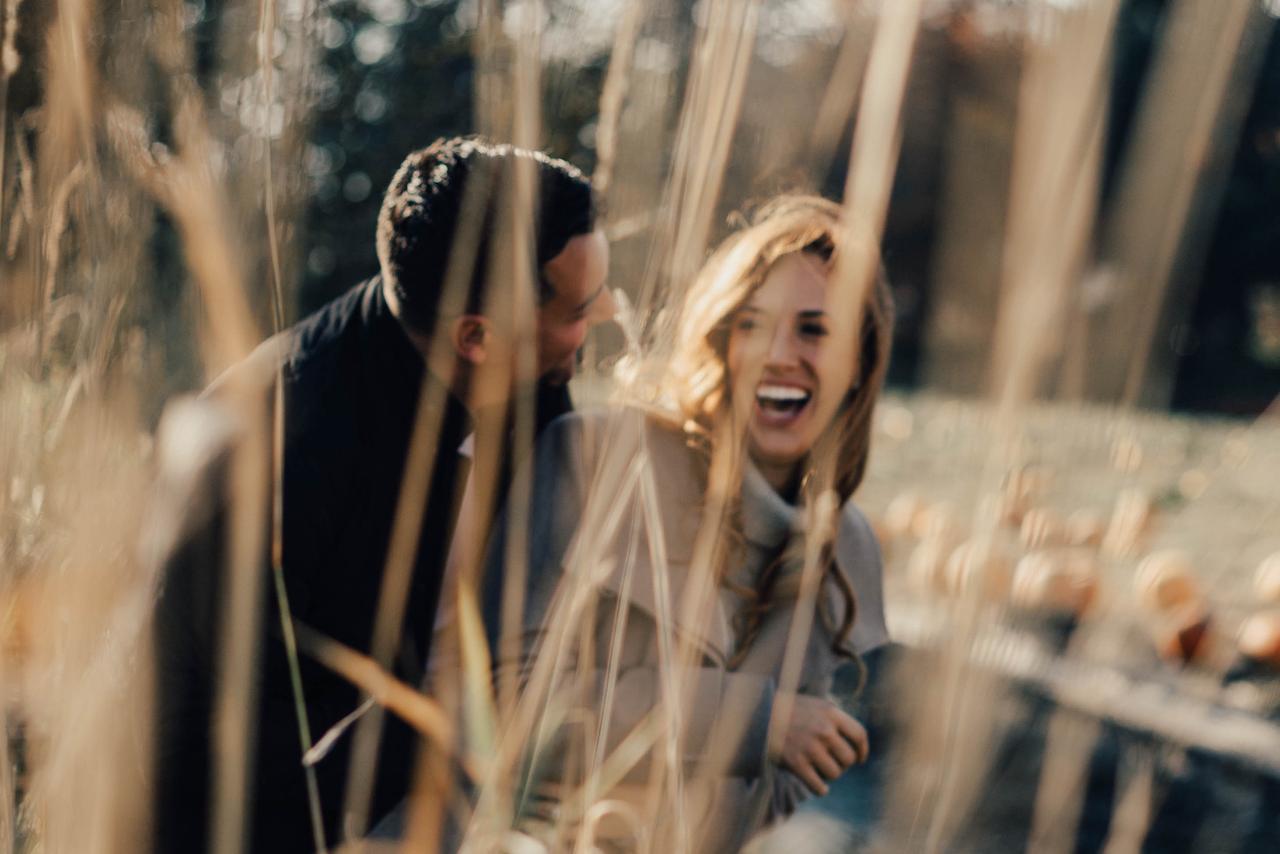 28. Fall Reflection
Even a rainy day can spark creative fall engagement photo ideas, like this one capturing the couple's reflection in a puddle surrounded by fallen leaves.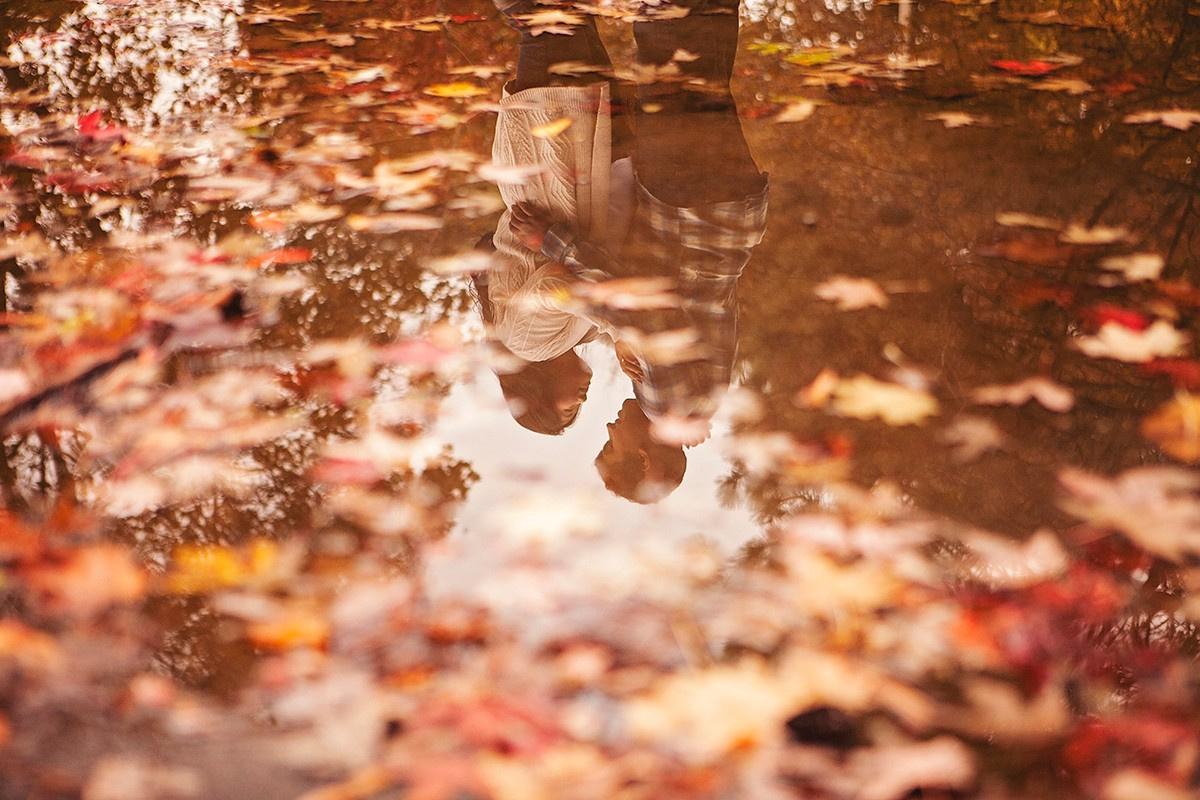 29. Walking the Dogs
Coordinate your fall engagement photo outfits to match your fur babies and the landscape for a cohesive and dreamy portrait.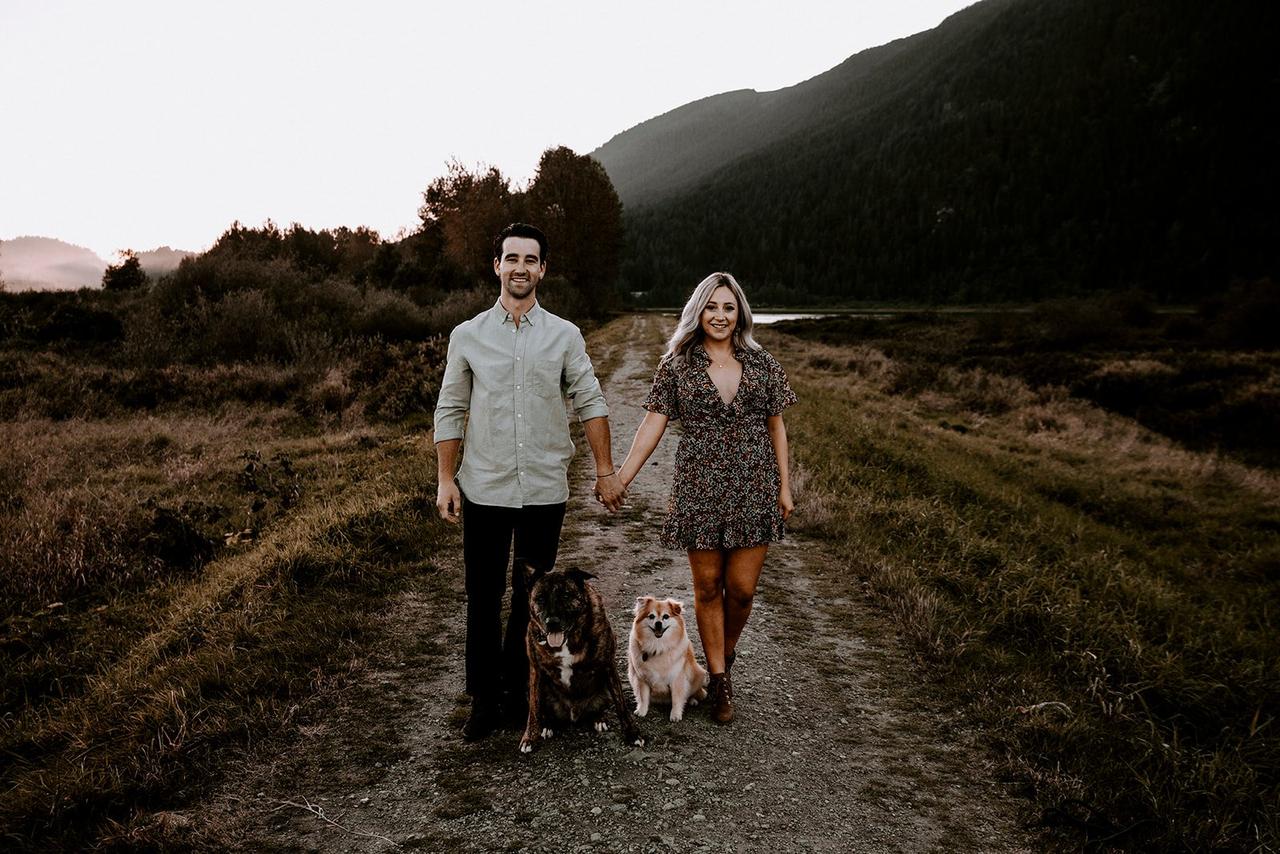 30. On a Bridge
Seek out a hiking trail with a foot bridge for a romantic engagement photo setting.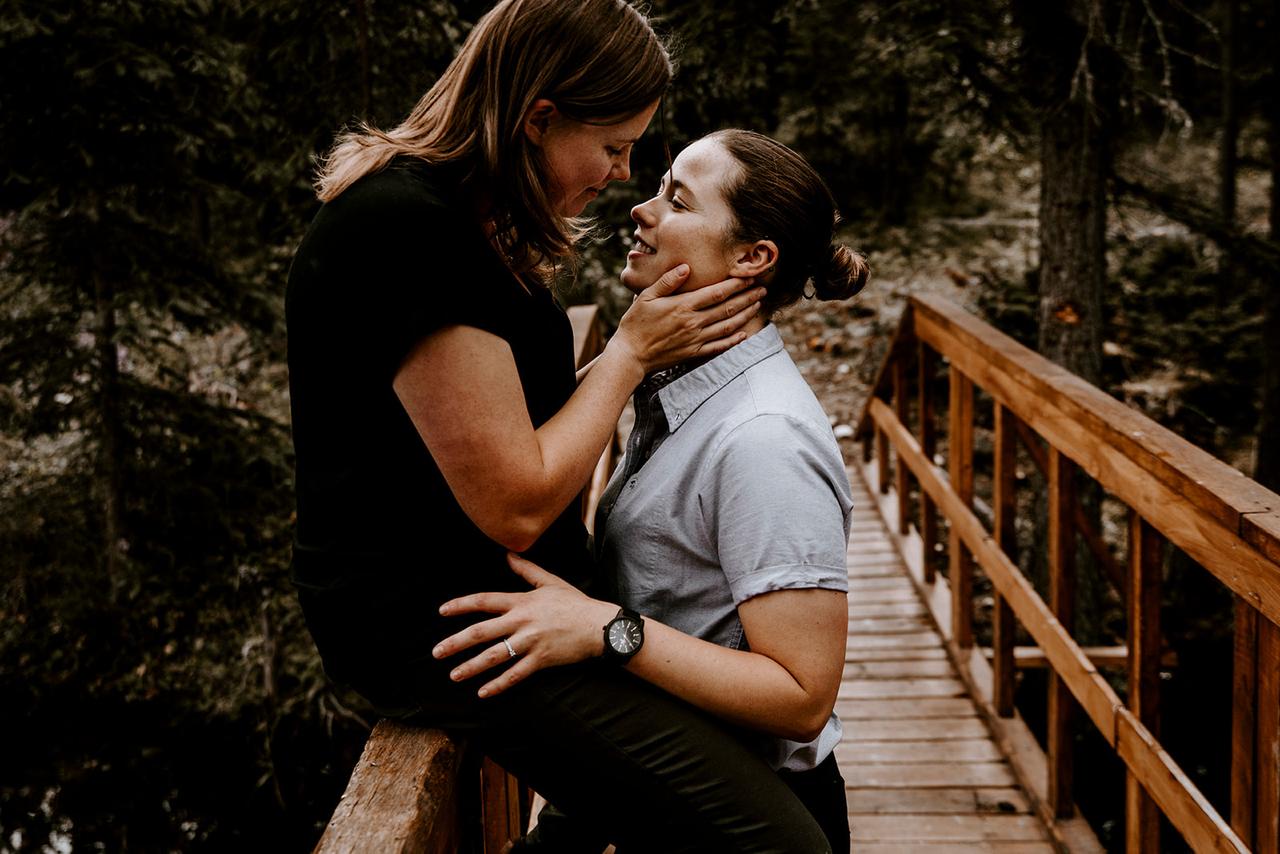 31. Go Local
If your favourite local spot has played a starring role in your relationship, put it on full display as the backdrop for your engagement shoot. Be sure to take some cozy shots inside, too.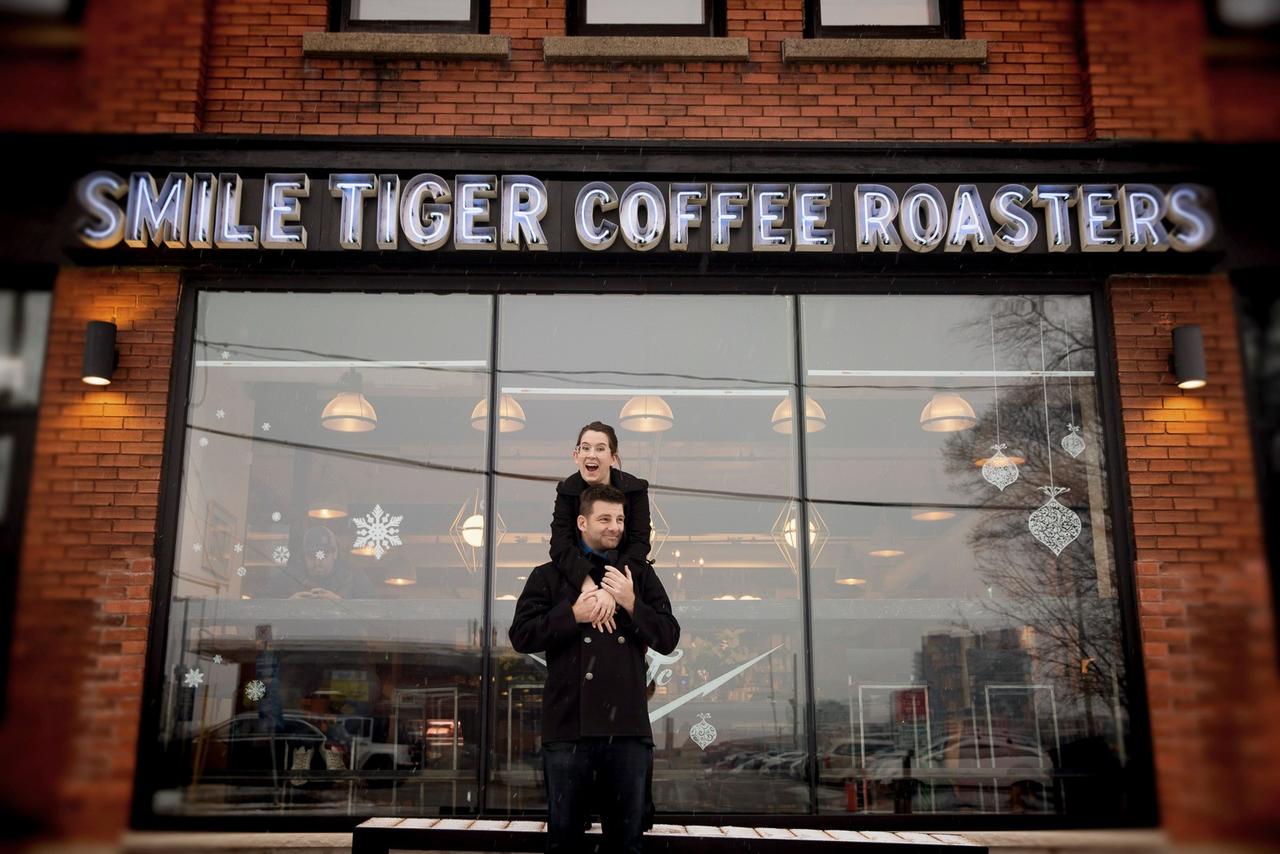 32. Urban Vibe
Want to give your engagement photos more of a city vibe? Take to the streets for an urban backdrop. In this photo, the grey sky, damp pavement, autumn trees and eclectic outfits come together for a fashionable, fall photo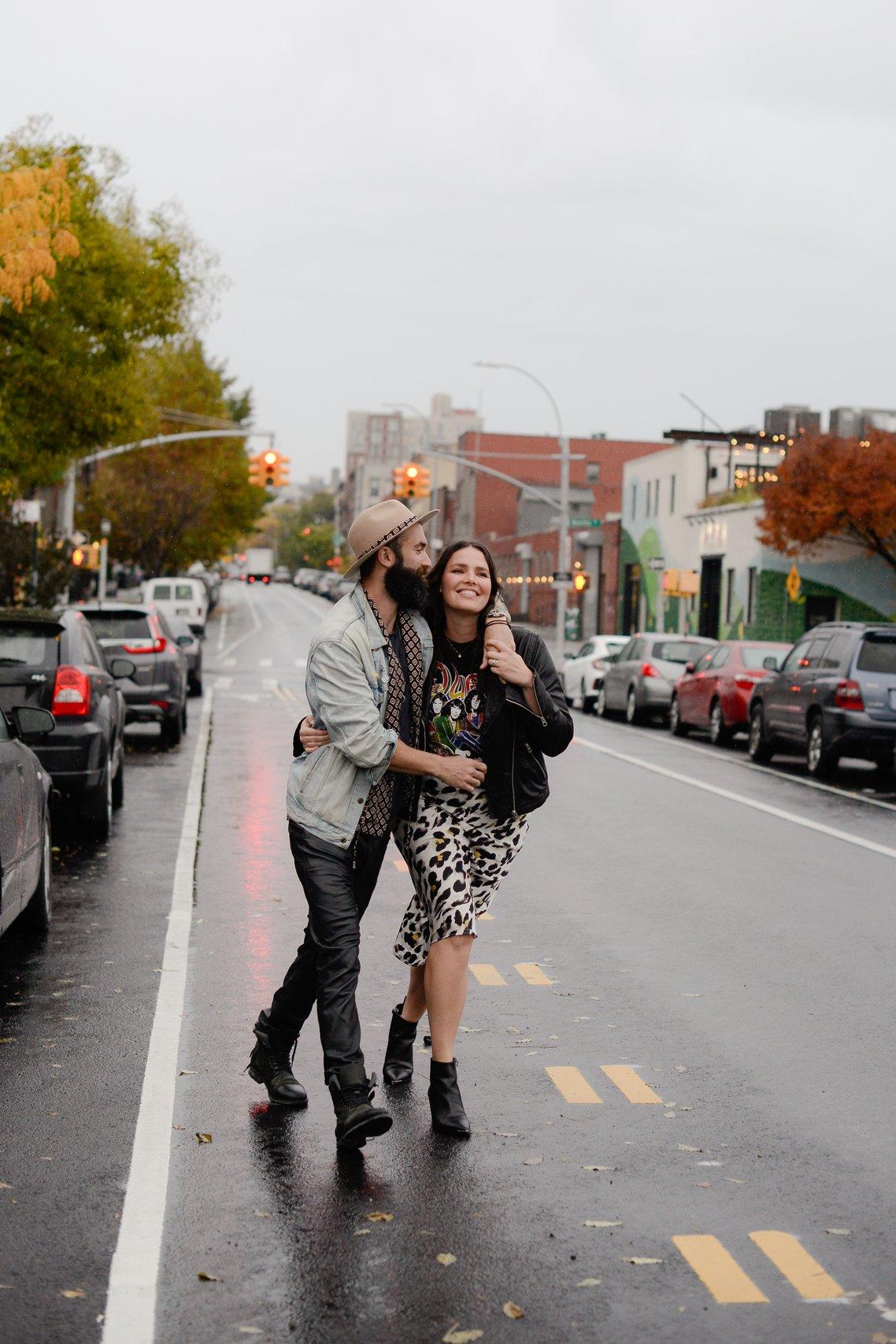 Find your wedding photographer and videographer on WeddingWire »