5 Tips for Choosing Your Engagement Photo Outfits
You'll want to dress to impress for your engagement photo session. Here is how to plan your engagement photo outfits.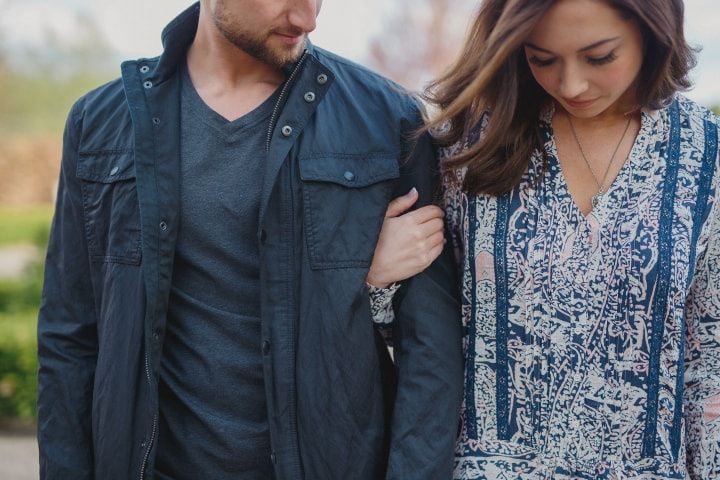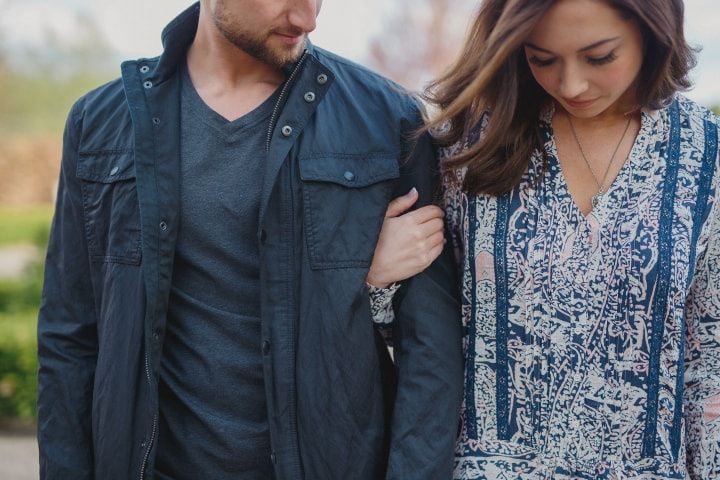 Wondering what engagement photo outfits to wear? This monumental shoot will be your first foray into the wonderful world of wedding photos and so you'll want your engagement shoot outfits to be on point. Not only will your engagement photo shoot leave you with some stunning snapshots that you'll cherish for a lifetime, but it may even help you pin down a wedding photographer for your big day. We're here to give you the lowdown on selecting fashion so that your engagement pictures turn out amazing.
Here are a few tips for choosing your engagement photo outfits.
Decide on your colour palette
Time to head back to elementary school art class! Give yourself a refresher on complementary colours to make sure the engagement photo outfits you and your fiancé(e) want to wear don't clash. We suggest that you consider your photo shoot location, then choose a statement colour and build both your outfits around that.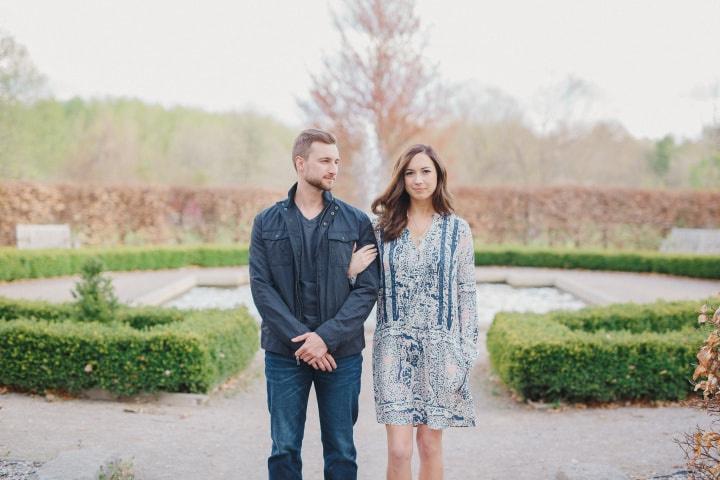 Skip the matching outfits
It's adorable when babies wear matching outfits, not when couples do it. Avoid this cringe-y pitfall by saying no to identical ensembles and mixing things up. Sure, you can have one or two matching pieces - like, say, jerseys or sneakers – but avoid dressing in all the same pieces. You want to look like an adorable pair of soon-to-be spouses, not twins.
Wear something you love
You want to feel comfortable and confident while hamming it up for your photographer, so make sure your engagement photo outfit makes you feel like a million bucks. If you feel your best in jeans and a t-shirt, there's no need to throw on a sequined ballgown for your engagement pictures. Finding a look that works for you is key, so don't feel pressured to stick to any status quo.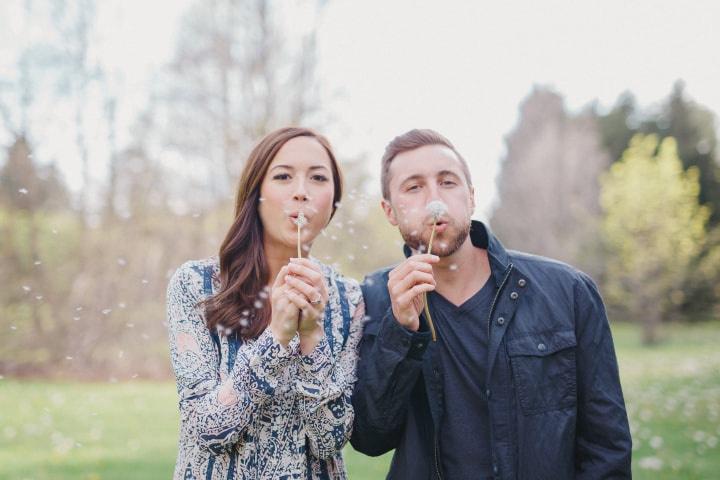 Add a dash of personality
Don't want to wear just any old outfits for your engagement shoot? Use your interests or hobbies to inspire your ensembles. If you both love the Toronto Blue Jays, why not sport their trademark blue ball caps for sports-themed engagement photos? Or, if the two of you are super into cosplay, embrace your nerdiness and dress as your favourite fictional duo. There are more subtle ways of doing this, as well, if you don't want to go the whole nine yards.
Do a test run
It's a good idea to do a trial shoot at home so that you have an idea of how your engagement photo outfits will look on film. Once you've found a few options, set up your camera in natural light and pose it out with your partner. If you see any flaws in your chosen looks, just switch 'em up, or add or subtract a few pieces. It's better to fix them now than to be disappointed when you get your photos back from your photographer.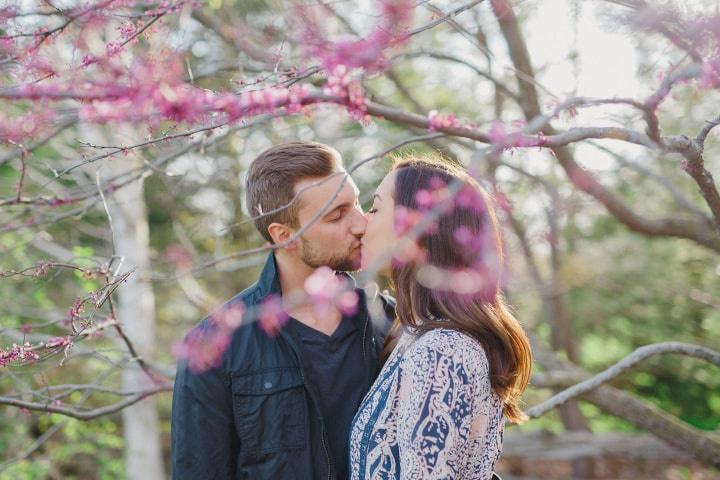 Find your wedding photographer and videographer on WeddingWire »