5 Epic Sports Themed Engagement Photo Ideas
If you love buzzer-beaters, friendly competition and ballparks, then sports-themed engagement photos may be a big win for you.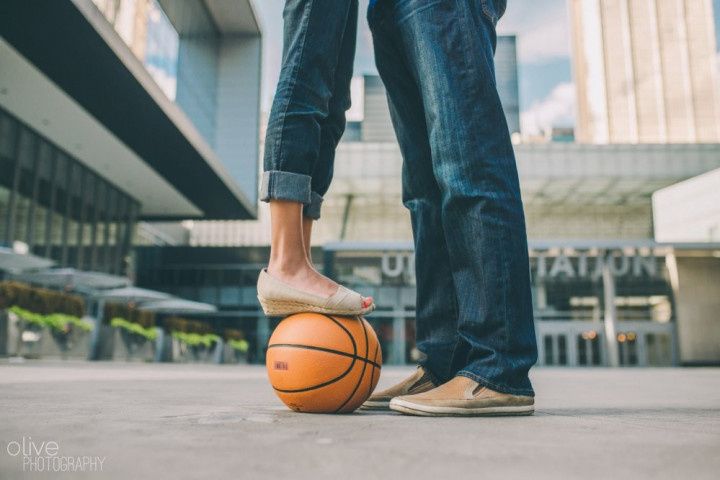 One thing we know for sure, Canadians love sports! Whether you're big fans of a team or love to play a particular game together, sports-themed engagement photos can put your passion on full display. When planning your engagement photo shoot, keep in mind that props along with an activity can really help you relax and have fun – perfect for camera shy couples. And good news, you and your S.O. can aim for something really ambitious (like this Vancouver couple whose engagement photos recreate several significant moments in NBA history) or keep it sweet and simple. Take inspiration from our favourite engagement shoot ideas for some of Canada's most popular sports.
Here are some of our favourite sports-themed engagement photo ideas.
Basketball
We love that this couple used their sports-themed engagement photo shoot to recreate some of the most iconic photographs in NBA history. Not only were the photos featured on ESPN, but they've also received congrats and props from the likes of LeBron James and Dwayne Wade on social media. According to the groom's Instagram post "Normally, I think engagement photo shoots are kinda stupid. BUT, I agreed to do them if Zoe agreed to reenact memorable NBA moments" giving further proof that sports really does bring people together. But with Kawhi Leonard's Game 7 buzzer-beater going down as a signature moment in Raptors history, there's one more photo we hope they go out to reenact and we'll all be cheering on the sidelines.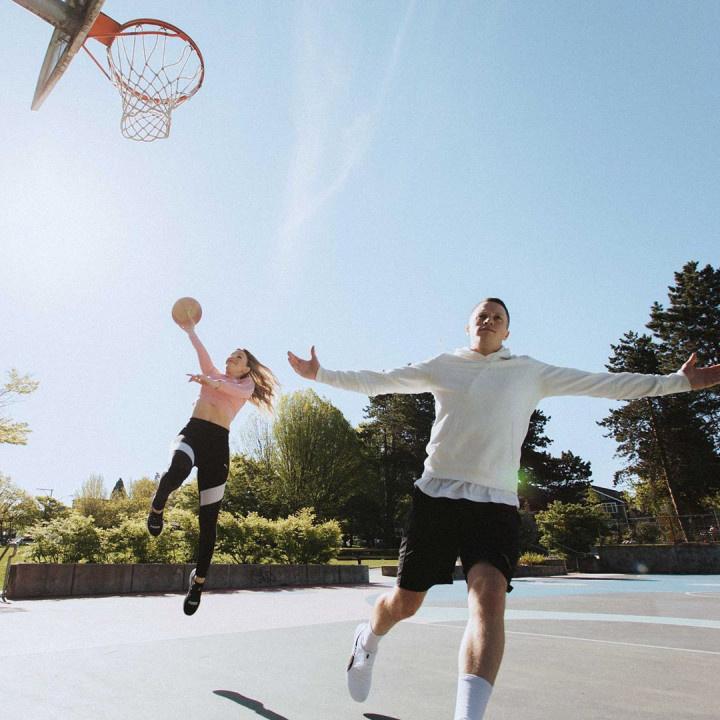 Hockey
Of course, the most popular sport in Canada is Hockey and what better way to show off your pride than with a little healthy competition. With most Canadian cities and towns represented by an NHL or Junior A team, you and your S.O. could very well have competing interests. We suggest sporting your respective jerseys for a face-off.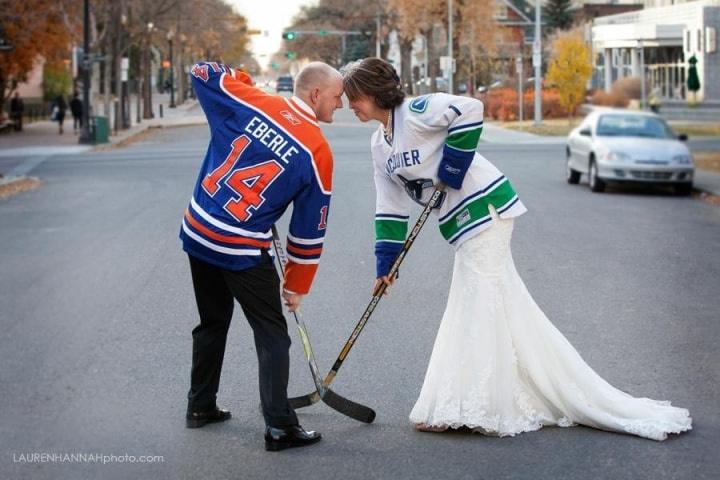 Baseball
When it comes to baseball, we think of that laid back feeling of watching (or playing) the game on a warm summer night. Capture that moment with your sports-themed engagement photos by heading to your local baseball diamond for a game of catch or using a baseball stadium as your photo backdrop.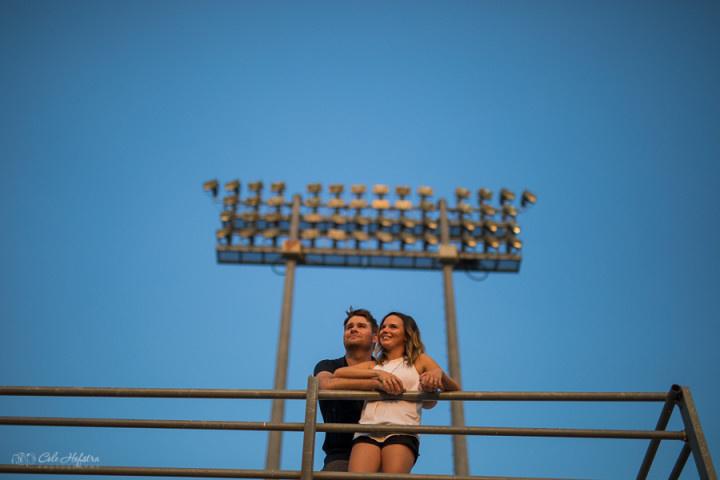 Football
If you're planning an engagement session in the fall, then for football fans the Grey Cup will be on your mind. We love the sweet and simple idea of heading to your local park while sporting your team jerseys and getting a little physical with some friendly tackles (don't forget the football).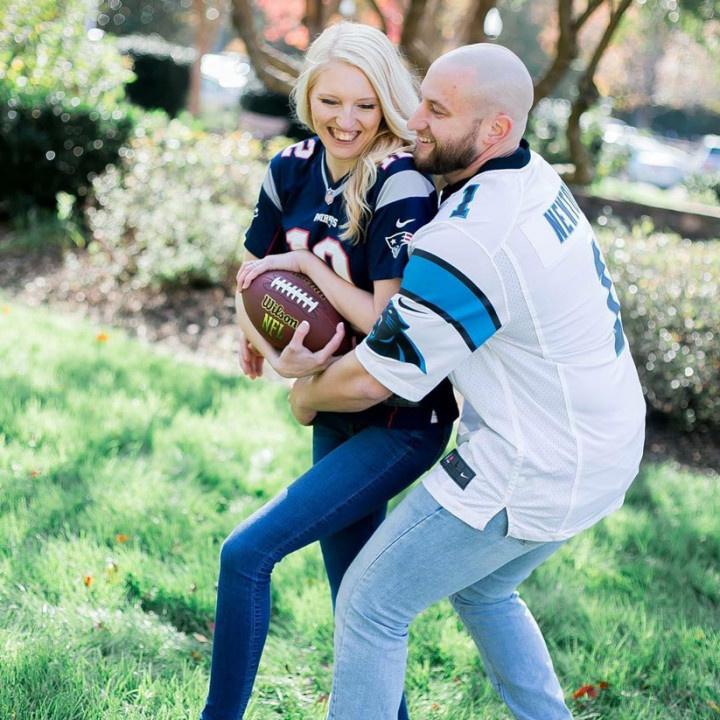 Tennis
Canadian tennis is really having its moment and we're here for it. The perfect sports-themed engagement photo idea for tennis lovers, you can approach this in a couple of ways. You can go for something more casual and fun like jumping over the net in unison or opt for a sexy and stylish look and don classic tennis attire like this.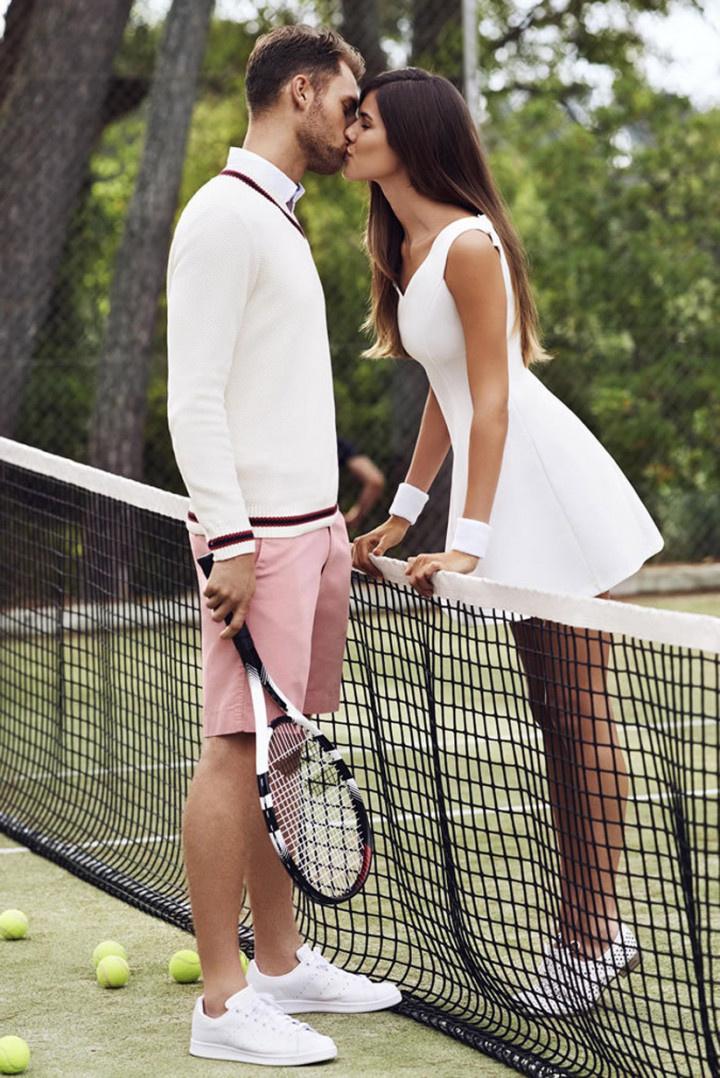 Find wedding photographers on WeddingWire. »