6 Tips for Taking Wedding Photos If You're Camera Shy
Not so great when it comes to being photographed? We're here to help you warm up to the camera lens.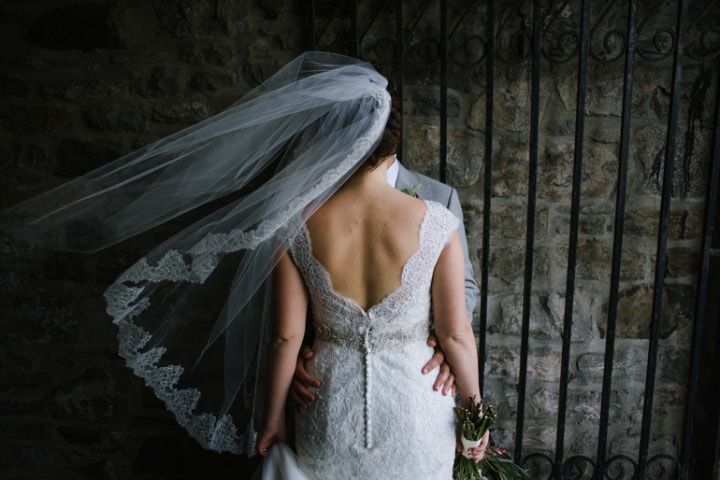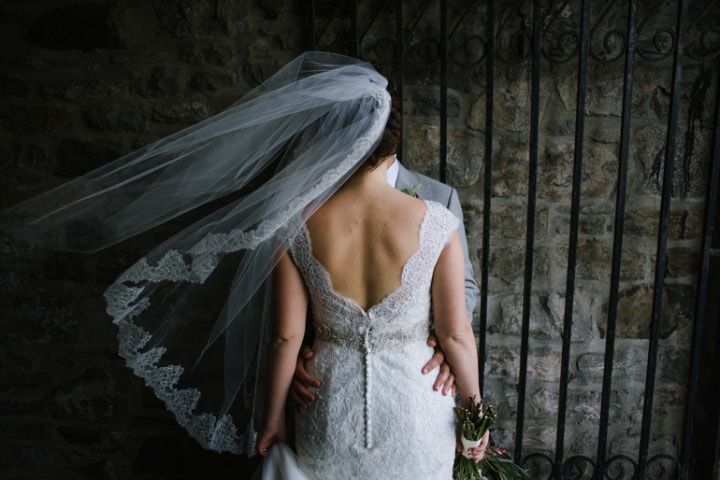 Not everyone enjoys being photographed, but on your wedding day you'll need to learn to love (or at the very least, tolerate) a bit of paparazzi. Yes, getting comfortable in front of the camera for your wedding photos can be tough. Some of us were blessed with a Chandler Bing photo face instead of a Sasha Fierce smile, making the job even harder. But now's the time to embrace your inner Beyonce and strike some poses. After all, you've probably put a healthy chunk of your budget toward wedding photography, so you don't want to spend your day ducking behind your friends and family to avoid the camera's flashes.
Here are a few tips on taking wedding photos if you're camera shy.
Do a trial run with your engagement session
Think of your engagement session as a warm up. It'll help you test the waters before you dive in head first on your wedding day. Sample different poses and facial expressions so that you can learn what works and what looks downright awkward. This will also give you a chance to get to know how your wedding photographer works. The more comfortable you are with the person behind the camera, the more relaxed you'll look in the shots.
Let your photographer be your director
Speaking of your wedding photographer, you'll want to let them take charge - especially if you have no idea what you're doing. This is not their first rodeo, so they'll most likely already have some ideas for poses and portraits. Let them work their magic from behind the lens and your wedding photos are bound to come out fantastic. Need proof? Take a second look at their portfolio.
Start slow
If your awkward smile looks like it belongs buried in the pages of your high school yearbook, it may take time to turn it into a megawatt, red carpet-worthy grin. They key is to not expect miracles on your first go. Ease into your wedding photo session by doing some goofy faces (like your finest "Blue Steel" impression) and action shots, then move on to the more affectionate and serious stuff.
Keep calm and carry on
Unless you're used to being photographed, you may experience a few growing pains on the way to your perfect picture. The best advice is to relax and be yourself, even when you begin to get tired and stressed out. Remember, the more you force a smile, the more unnatural it will look.
Focus on your S.O.
The lovely guy or gal you just tied the knot with should be your focus for the entire shoot. But don't just stand there staring into your beloved's eyes - discuss your crazy families, crack some inside jokes or chat about your ceremony's precious moments. Your authentic reactions could very well translate into photo gold.
Use your emotions to your advantage
You'll be rocking that post-wedding glow for the entire wedding shoot, which is the best accessory a photographer could ask for. Embrace your goofy, loved-up grin and let it be your signature look in your wedding album. Don't fight your feelings, let them be your guide.