Wedding Photography 101
Need a little help when it comes to your wedding photography? We've got your back with these helpful tips.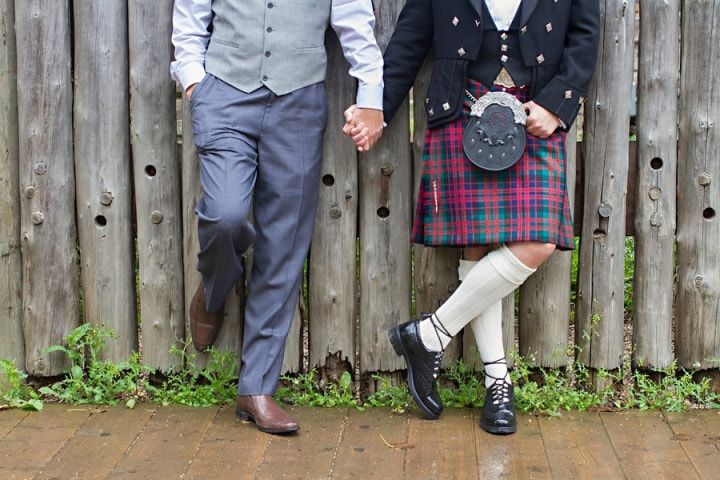 You may be an Instagram pro, but that doesn't mean you know everything about the wonderful world of wedding photography (there's far more to think about than filters!). While you don't need a degree from OCAD to hash out the photo details of your big day, it's important to know a thing or two about the process. Here's a crash course in wedding photography to get your journey started.
This is wedding photography 101.
How much should I spend on a wedding photographer?
Wedding photography and videography combined will typically eat up around 10-12% of your overall wedding budget. Keep in mind, the cost of a photographer will change based on their skill level and experience. If you're hiring the best of the best, don't be shocked if they ask for around $10K for your wedding. However, not all photographers come with such a costly bill, some perfectly amazing photogs can be hired for around the $2000 mark, just remember to do your research.
Should I tip my wedding photographer?
Wedding photographers won't expect a tip, but if you think they're doing a bang-up job it's nice to show your appreciation. You don't have to go wild, $50-$200 and a "thanks for your help" goes a long way. If you're going to tip them it's best to do it at the end of the reception when they're packing up their gear for the night. Note: as a general rule, the owner of a business (say, a photography studio) is usually not tipped.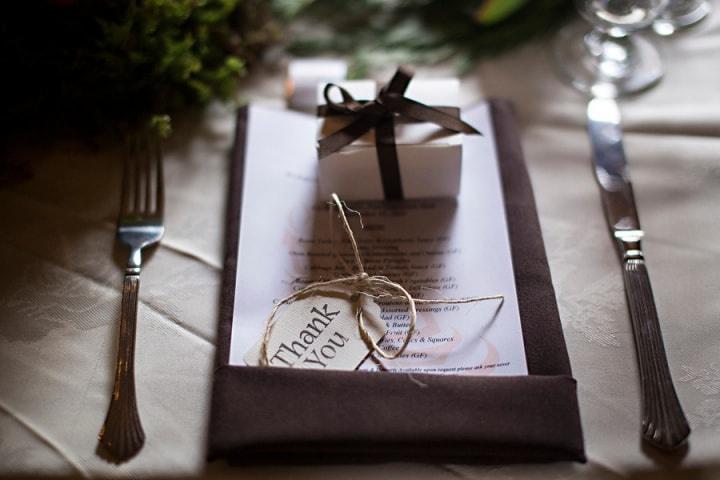 Where do I look for a wedding photographer?
Asking recently married friends or family is a good place to start your search. Also, check out WeddingWire's vendor guide - it has the info on plenty of wedding photographers from Newfoundland to British Columbia. You can even view their portfolios and costs with the few clicks of a button.
Do I need more than one?
Having more than one photographer is completely optional and usually boils down to how much you're willing to spend on shutterbugs. Having two photographers will give you pictures from multiple angles and ensure that none of the essential shots are missed.
Film or digital?
Digital seems to be the way of the world nowadays, but don't rule out film so quickly. Each type of wedding photography has its benefits. It's easy to rattle on about the pros and cons of each, so I'll narrow it down to a few points. Digital is typically less expensive, involves less equipment and is pretty foolproof (as your wedding photographer will be able to see the photos as he or she shoots them). Film tends to shoot in natural light better than digital and it tends to blend light and colours better. You'll probably need a more seasoned photographer with all the extra equipment if you want your wedding shot in film.
What should they capture?
Speaking of essential shots, there are a lot of particular photos you'll want taken. From close-ups of your bridal accessories to candids of your guests to family portraits and everything in between, you'll want to make sure your photographer(s) knows what to get. If they've shot a lot of weddings in the past they'll probably already know what to shoot, but handing them a wedding photography checklist never hurts.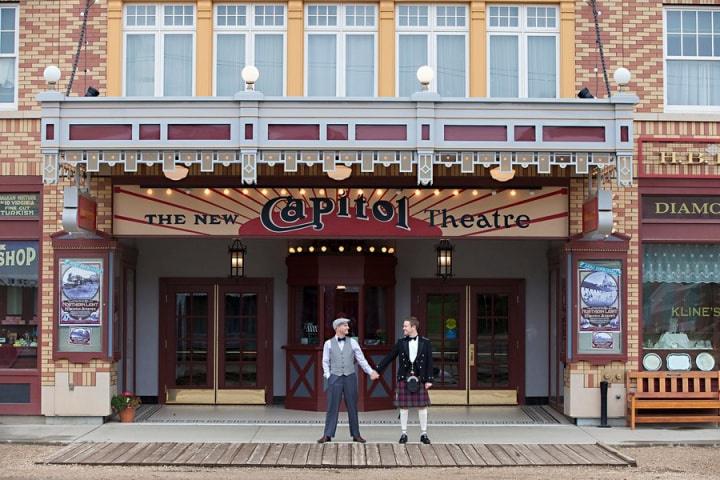 When should I hire my photographer?
You should hire your wedding photographer ASAP, especially if your wedding is scheduled in the peak season (the summer months). Once you've nailed down your date and venue you can start booking appointments to meet with potential candidates.
How do I choose a photographer?
Deciding on a photographer can be tough, but there are a few key things to remember. Aside from making sure they're available on your wedding date, you'll want to know if they can shoot in your desired wedding photography style, if they fit into your budget and if their personality fits with yours.
When should I expect to receive my photos?
This depends not only on how fast your photographer works but also what type of camera they shot with. Typically film photos will take longer to produce than digital shots.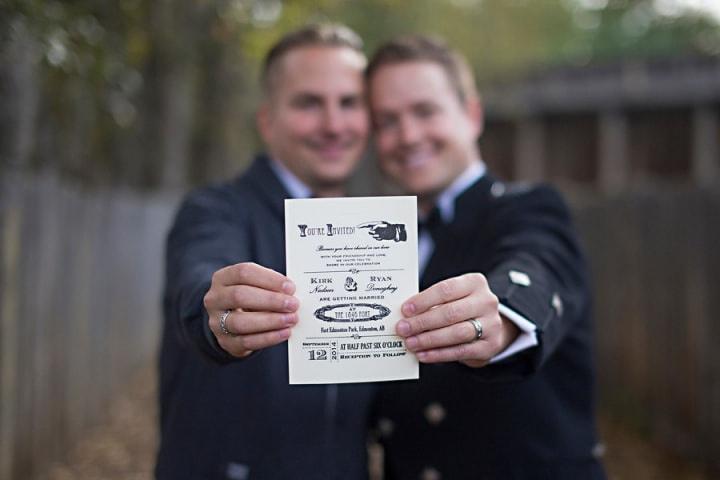 Images: Ryan and Kirk's wedding in Fort Edmonton Park; photography by Lauren Hannah.
Find your wedding photographer on WeddingWire »