How to Make Your Wedding Slideshow
Ready to start prepping your wedding slideshow? Here are a few helpful tips and tricks to get you started.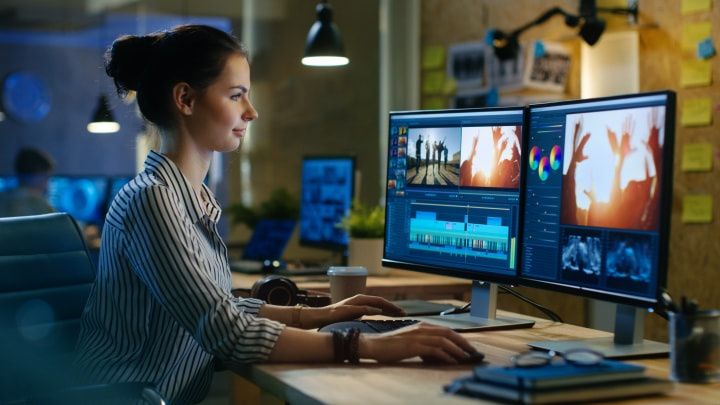 Wedding slideshows are a great way to show off your love story to your guests. They really help put your romance in perspective and will definitely have a few of your friends and family tearing up (probably your mom's). Some couples choose to play them at pre-wedding events, like the rehearsal dinner, while others carve out a moment for it during their reception. Note: before you spend hours labouring over your wedding slideshow, you'll want to make sure your venue or DJ is equipped with all the bells and whistles to display it (i.e.: the right screens, wires and computers).
Here's how to make your wedding slideshow.
Choose quality photos over quantity
Only choose the best of the best photos for your wedding slideshow. That means skipping your saved snapchats, your pixelated Instagrams and those less-than-perfect photos your mom took when she was learning to use her new camera.
Use videos to amp it up
You don't have to stick strictly to photos for your wedding slideshow. Adding in a few cute video clips from past vacations and dates is a great way to bulk it up and keep things entertaining. Tip: you'll want to keep these pretty short, around 10-20 seconds.
Keep it short and sweet
Your friends and relatives probably aren't prepared for an hour-long home movie, so don't give them one. Aim to keep your slideshow around the ten-minute mark (if you go a bit under or over that's totally fine). Yes, you may have to cut a few photos from your trip to Cuba and you may have to nix a couples' selfie or two, but it'll keep your guests from yawning through it.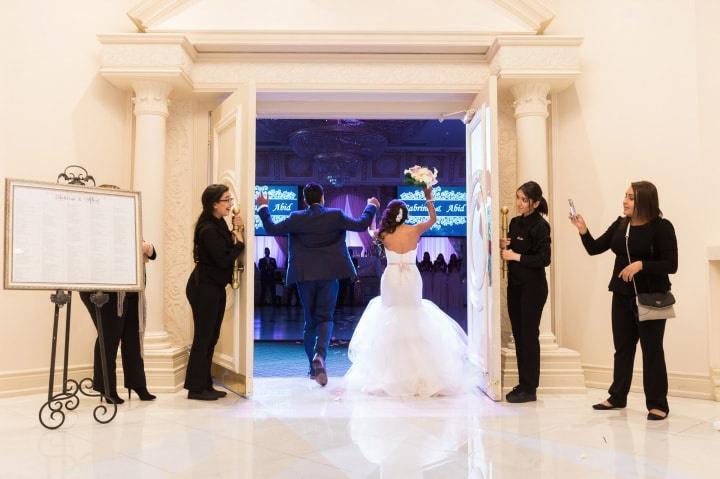 Pair it with the perfect song
Watching a wedding slideshow without any soundtrack is pretty awkward, so don't forget to add music to play along with it. We suggest picking one of your first dance runner up songs to keep things sentimental.
Try out effects
Remember making PowerPoint slideshows in school? You probably used just about every effect in the program's reservoir to make your presentation pop. While we don't recommend going to town in the effects department, adding in a couple of fades and fun transitions will keep things interesting for your guests.
Turn to the pros
If you can't seem to get your wedding slideshow just right, it may be time to call in the experts. Ask your videographer or photographer if he or she can put together the slideshow for you before your big day. They've probably worked with slideshow software hundreds of times and it'll be a cinch for them to create - plus, it'll look ten times more professional.
Find your wedding videographer, photographer and DJ on WeddingWire »