The Best Wedding Slideshow Songs from Every Genre
Looking for the perfect soundtrack for your wedding slideshow? We've got a few killer options for you.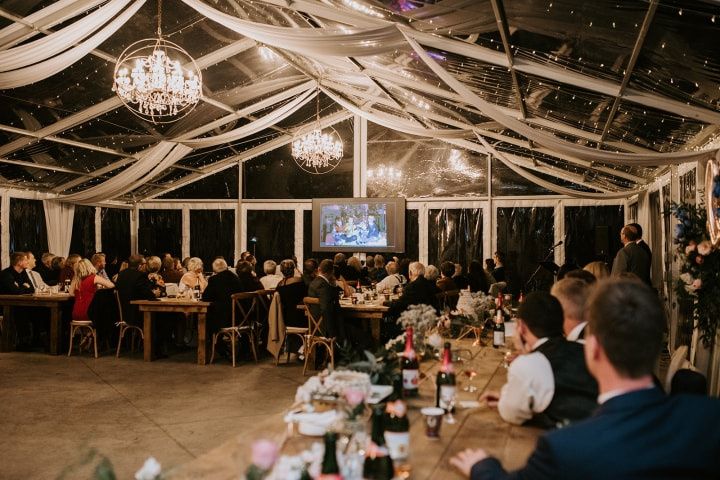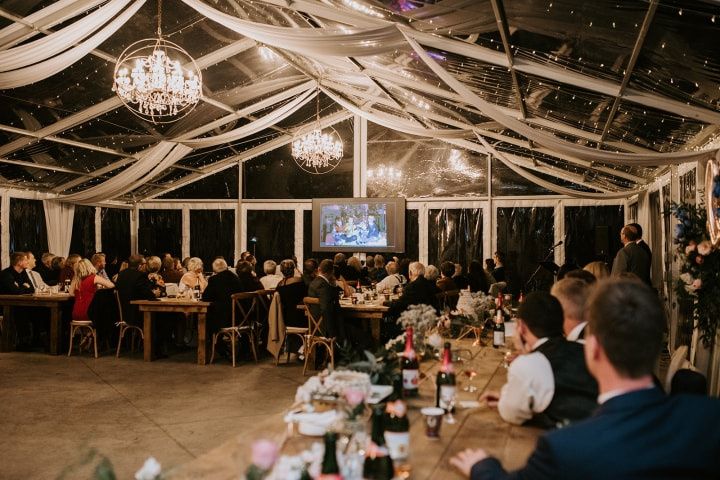 From your first dance song to your grand finale track, you've got a lot of important tunes to choose for your wedding. One you definitely don't want to forget about? Your wedding slideshow song. This track will accompany all those adorable photos and videos of you and your partner, so you want it to be just as romantic as what's being shown on-screen. We've selected a few of our favourites from the most popular genres to help get you started.
Here are the best wedding slideshow songs.
Pop Wedding Slideshow Songs
Marry Me - Train
A Thousand Words - Christina Perri
I Choose You - Sara Bareilles
All of Me - John Legend
The Way You Make Me Feel - Michael Jackson
Walking on Sunshine - Katrina & The Waves
Throwback Wedding Slideshow Songs
Best of My Love - The Emotions
The Way You Do the Things You Do - The Temptations
I Say a Little Prayer - Etta James
I Only Want to Be With You - Dusty Springfield
Folky Wedding Slideshow Songs
I Will Love You Still - Titus Haig
Hold You in My Arms - Ray Lamontagne
Bring Your Love to Me - The Avett Brothers
Make You Feel My Love - Bob Dylan
Looking Out for You - The Guest and the Host
Emmylou - First Aid Kt
Indie Wedding Slideshow Songs
Bloom - The Paper Kites
Hockey Teeth - Bahamas
You and I - Wilco
Archie, Marry Me - Wilco
Video Games - Lana Del Rey
I Was Made For You - She & Him
Rock Wedding Slideshow Songs
I Don't Wanna Miss a Thing - Aerosmith
Tupelo Honey - Van Morrison
Thank You for Loving Me - Bon Jovi
What I Like About You - The Romantics
Just What I Needed - The Cars
You Really Got Me - The Kinks
Instrumental Wedding Slideshow Songs
Thinking Out Loud - Daniel Jang
Nuvole Bianche - Ludovico Einaudi
The River Flows in You - Yiruma
Love Story - Guitar Tribute Players
All of Me - Music Lab Collective
Can You Feel the Love Tonight - Richard Clayderman
Country Wedding Slideshow Songs
Life is a Highway - Rascal Flatts
Unforgettable - Thomas Rhett
When You Say Nothing At All - Keith Whitley
H.O.L.Y. - Florida Georgia Line
Nobody But Me - Blake Shelton
Forever and For Always - Shania Twain
Jazzy Wedding Slideshow Songs
The Way You Look Tonight - Frank Sinatra
The Very Thought of You - Michael Bublé
(There is) No Greater Love - Amy Winehouse
Never Quit Loving You - Jill Barber
The Look of Love - Diana Krall
Love You Madly - Ella Fitzgerald
For more wedding slideshow song ideas, consult with a videographer or wedding DJ on WeddingWire »