The Best Engagement Photo Locations in Vancouver
Wondering what the best engagement photo locations in Vancouver are? We've got you covered with these ideas.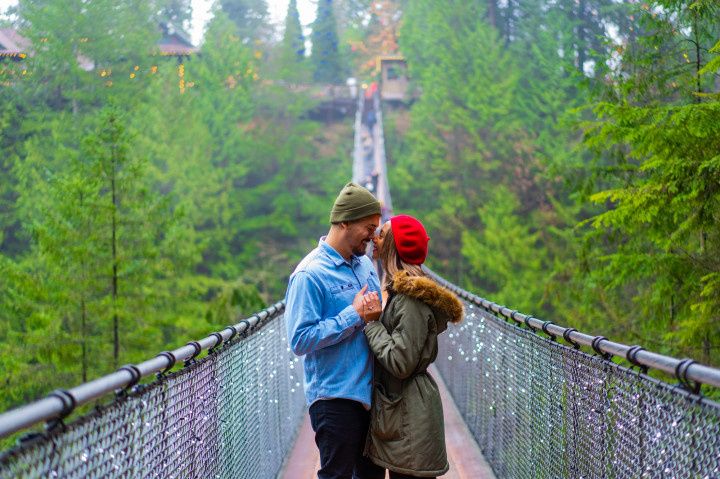 The best engagement photo locations in Vancouver will get you out of a classic photography studio setting and into some of the coolest places in the city. Whether you want to take your pictures among blossoming trees and flowers, against the backdrop of the city skyline or in a unique urban space, there's something on this list for you. Luckily, most of them are free to shoot at, so you won't have to blow any of your wedding budget before you even begin wedding planning.
Here are the best engagement photo locations in Vancouver.
Stanley Park Seawall
The Stanley Park Seawall is one of the most popular engagement photo locations in Vancouver. It's the world's longest uninterrupted waterfront path, spanning 28 km of terrain along the edge of English Bay, so you should have no trouble finding a vacant spot to set up your shoot. If you want to make it extra cute, rent a pair of vintage bicycles to use as props (and get to and from your destination).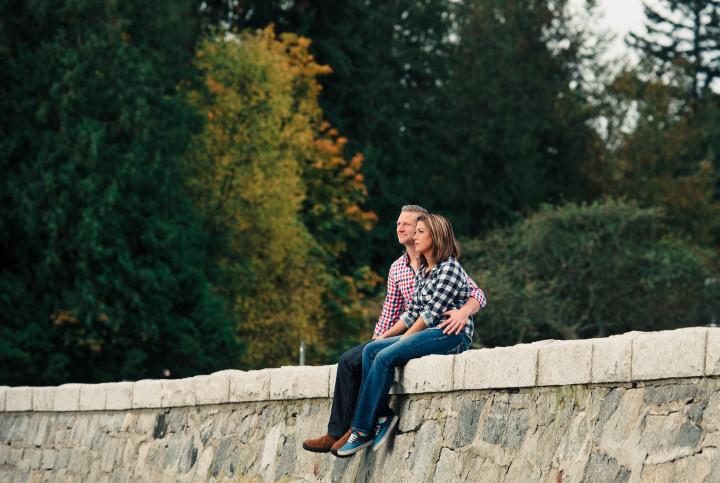 Brockton Point Lighthouse
Give your engagement photos a bit of nautical flair, by snapping them at the Brockton Point Lighthouse. The historical landmark was built in 1890 and still looks brand new. Its red and white-striped frame makes for the perfect vintage backdrop and will make you seem like your ready to set sail, even if you're total landlubbers.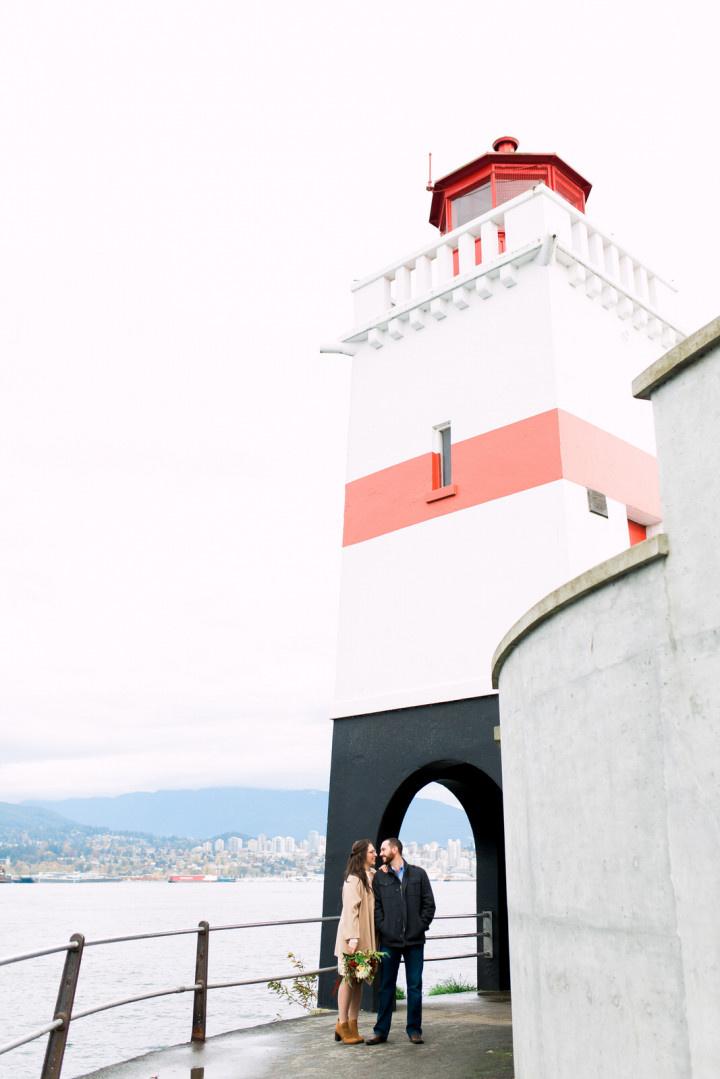 Sunset Beach Park
Vancouver has no shortage of beautiful beachfront spots, but Sunset Beach Park may just be its best for engagement photos. Why? It's got gorgeous sands, the waterfront and, most notably, a giant sculpture of rings. Yes, this may be a little cheesy, but if ever there was a time to pose in front of the installation, it's now.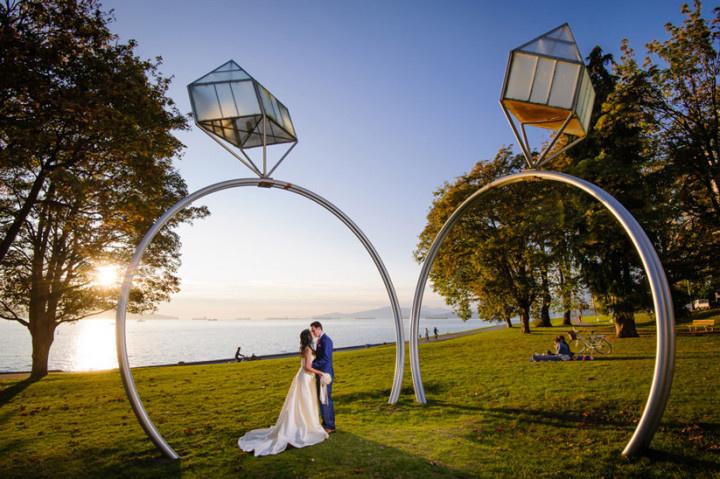 Granville Island
Granville Island may be Vancouver's premier tourist destination, but it also makes for a pretty amazing engagement photo backdrop. From kitschy shops to breweries to colourful murals, this spot has everything you could want and more for your pics.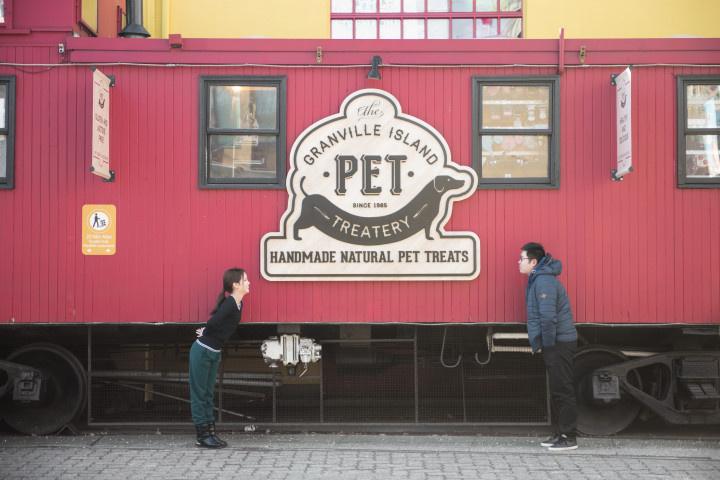 Grouse Mountain
Want to commune with nature while taking your engagement pics? Grouse Mountain is the perfect destination for your photoshoot. It's awesome regardless of the season - sporting snow-covered hills in the winter and stretches of green in the spring, summer and fall, giving you plenty of backdrops to choose from. If you want to amp up your pics, bring along your skis, snowboards or bikes to pose with (you can even put them to use when your shoot has wrapped).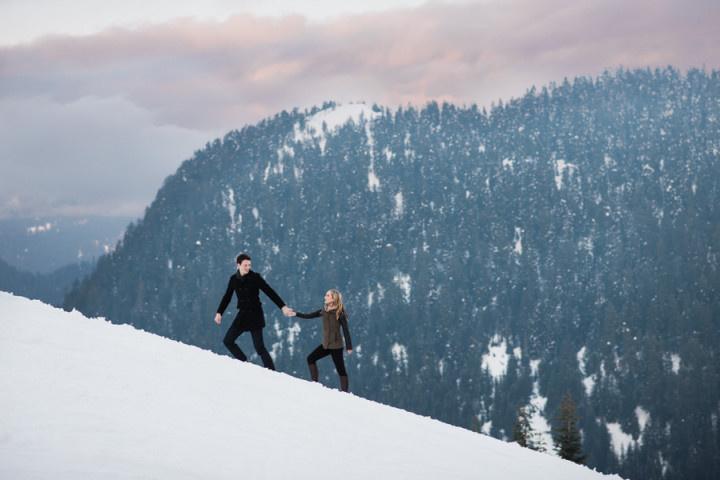 Gastown
Add a bit of vintage flavour to your engagement photos by shooting in Gastown. The neighbourhood is known for its Victorian buildings, cool boutiques and its steam clock. We suggest choosing your engagement photo outfits and hitting the streets and maybe snapping a few in an indie coffee shop or art gallery - there's no shortage of spots to select from.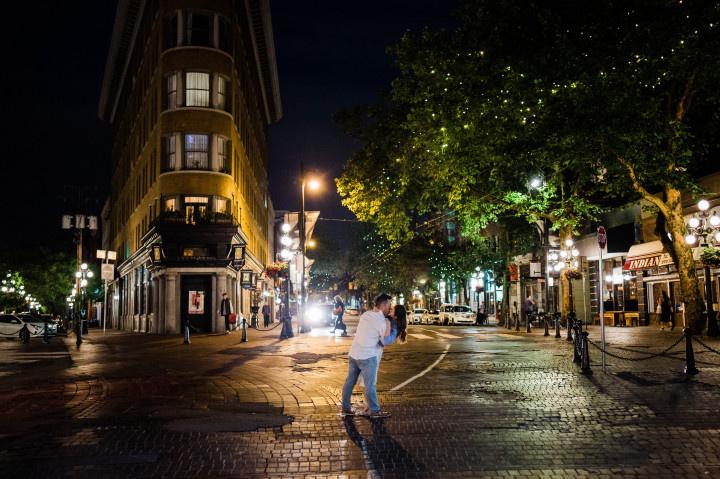 Capilano Suspension Bridge
If you're on the hunt for a truly epic engagement photo location in Vancouver, look no further than the Capilano Suspension Bridge. You've probably seen your fair share of epic shots taken here, but you know what'll make yours even better? Your partner and your brand new sparkler. The path is suspended 70 metres over the Capilano River and will give the illusion that you're floating above the trees and rushing waters - much better than your standard photo studio background, huh?.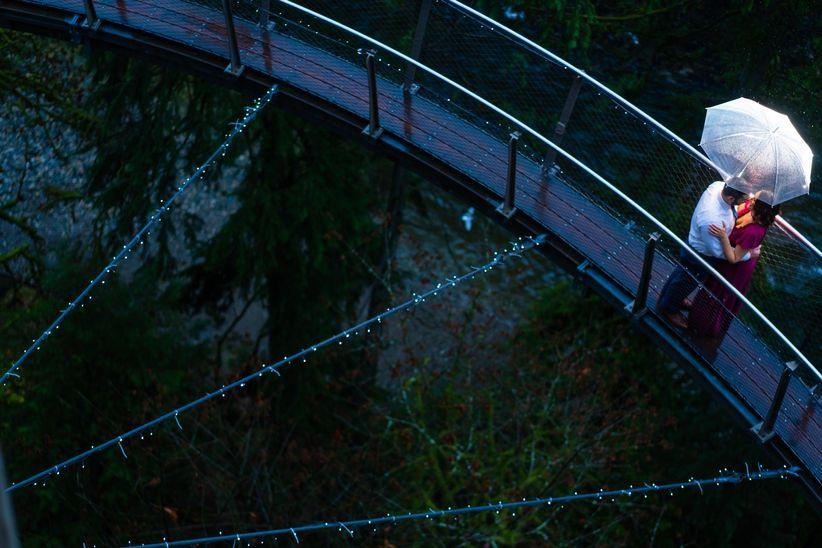 Bloedel Conservatory
Want to be surrounded by flowers, exotic plants and free-flying birds in your pics? Bloedel Conservatory is the photo shoot destination for you. Inside you'll find everything from succulents to macaws, guaranteeing some pretty amazing shots. If the weather's nice, you can even head out into Queen Elizabeth Park (where it's located) to make the most of the natural light.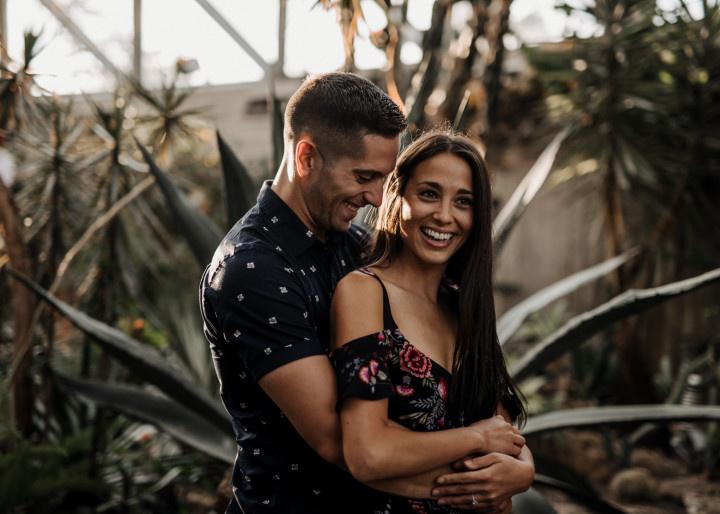 Fun Alley
Fun Alley is exactly what it sounds like - a fun alley. It's an outdoor space coated in colourful murals by artist Lukas Kasper that make for pretty stellar photo backdrops. If you're looking for something different, this is the engagement photo location in Vancouver for you.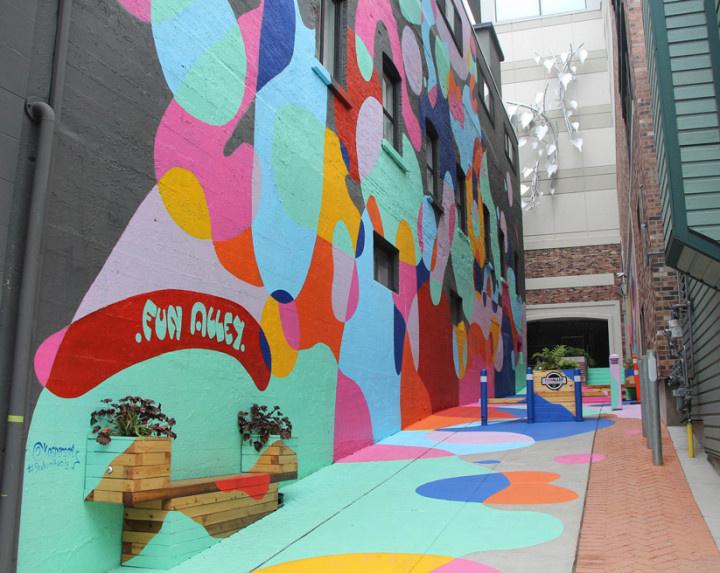 University of British Columbia
Head back to school, but instead of textbooks and venti coffees, bring along your wedding photographer. UBC has a stunning campus with unique buildings and green spaces, all of which you can make use of for your engagement photoshoot.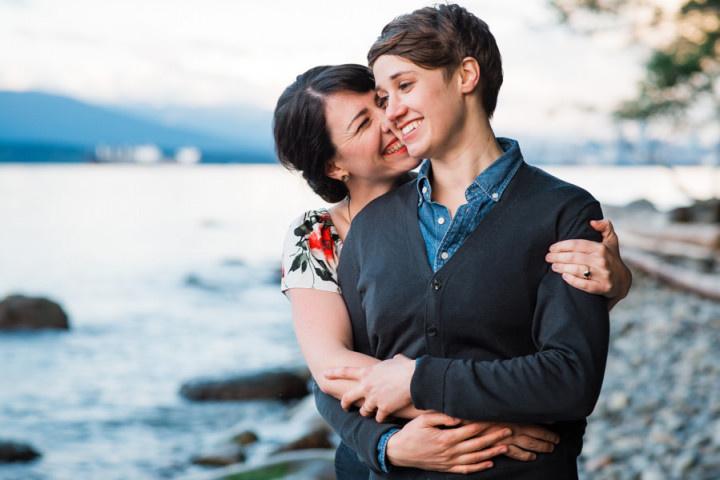 Find Vancouver wedding photographers on WeddingWire. »