5 Wedding Photo Booth Props You Totally Need for Your Reception
Wedding photo booth props are a surefire way to get your guests excited. Here are the essential ones you need for yours.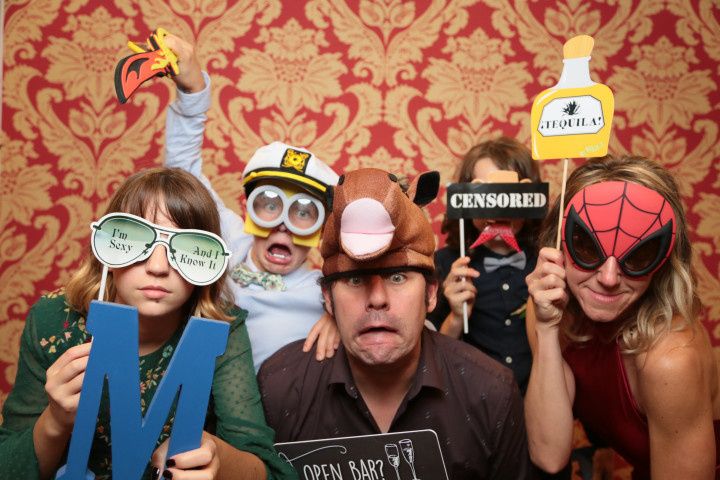 Are you surprising your friends and family by installing a wedding photobooth at your reception venue? Amazing! It's probably going to be the hit of your wedding reception. While you could just leave your guests to their own devices, it's always fun to have some fun wedding photo booth props on hand for them to play around with. These will definitely get more popular when the champagne starts flowing, and you'll be left with a ton of hilarious memories to hold onto.
Here are a few wedding photo booth props you totally need at your reception.
Costumes
Ok, so costumes are probably the first thing you think of when it comes to wedding photo booth props. Why? Because they're everybody's favourite photo accessory. Stock your station with a variety of hats, wigs, glasses, boas and more so that your guests can transform their wedding looks from cocktail chic to lol-worthy. If you can't afford to rent them from a company, you can always DIY them in the comfort of your own home, all you need is some cardstock, tape, popsicle sticks, a steady hand and a dash of creativity.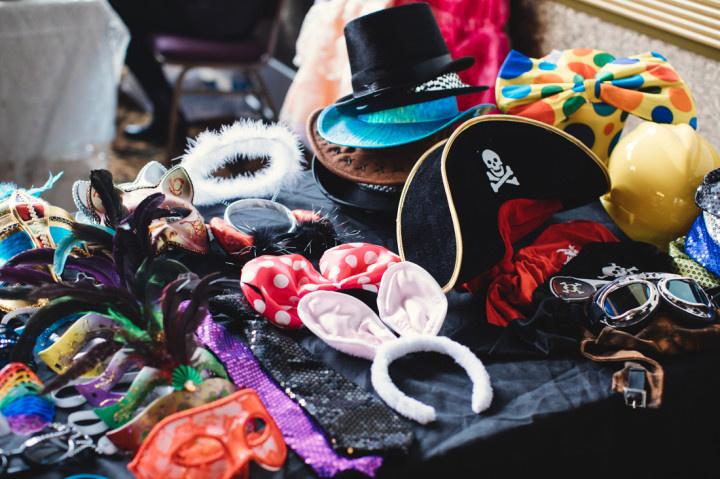 Some cute sayings
No photobooth is complete without a few wordy props. Remember to have some wedding-related options (like the classic "Mrs." and "Mr." signs) along with a few funny ones for your friends to mess around with. If you want to let your pals flex their creative muscles, leave blackboards and erasers out so that they can craft their own messages (warning: this may get a little inappropriate after a few drinks).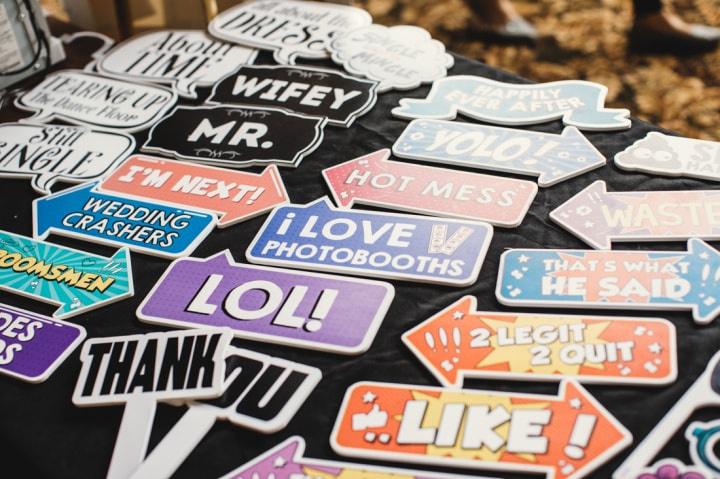 Emojis
If you're the type of person who inserts smileys, food and flowers into just about every iMessage convo you have, you're gonna need some emoji wedding photo booth props. You may want to nix the sad faces, but the hearts, happy faces and poop icons are definite musts (maybe even throw in an eggplant if you're feeling cheeky). You can easily print 'em off or make them yourself with the help of paper and glue.

Themed goodies
Now's the time to turn to your wedding theme for help. If you're hosting a tropical affair, use this photo as your inspo and craft some cute cacti, pineapples and margaritas out of paper. Maybe you're going for a western theme? Cowboy hats, boots and wagon wheels belong among your wedding photo booth props.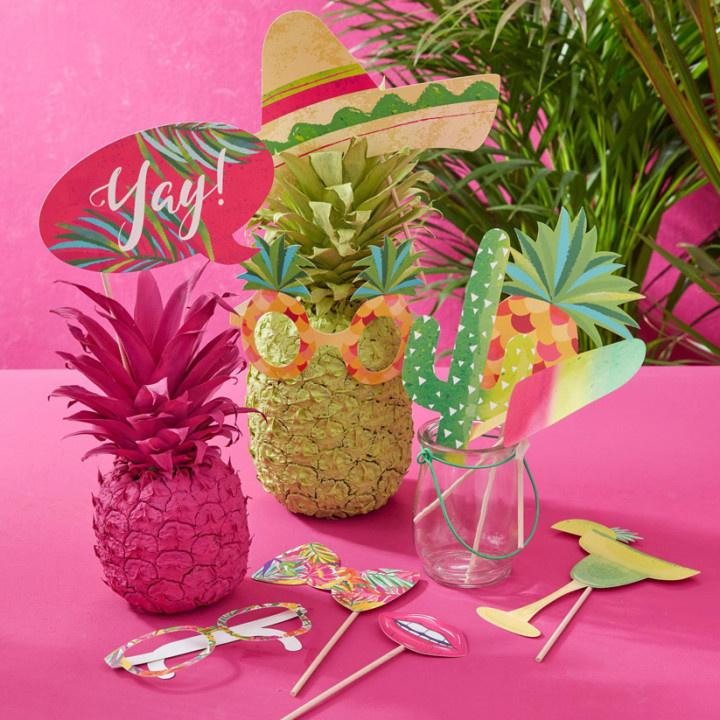 Frames
These may seem like pointless additions, but, trust me, they're not. They add a cute little somethin' somethin' to all the couple photos and your guests will definitely appreciate their presence in your prop box.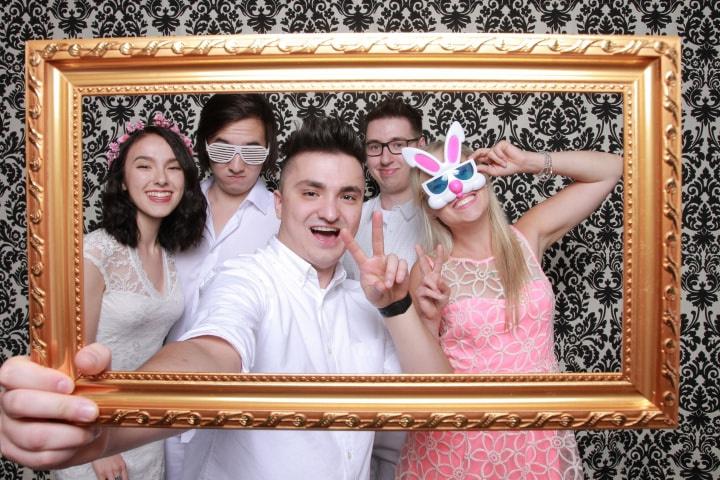 Find photobooths and wedding photographers on WeddingWire »