How to Share Your Wedding Photos Without Going Overboard
Jonesing to post your wedding photos? Before you take to Facebook, Instagram or Twitter read these helpful tips.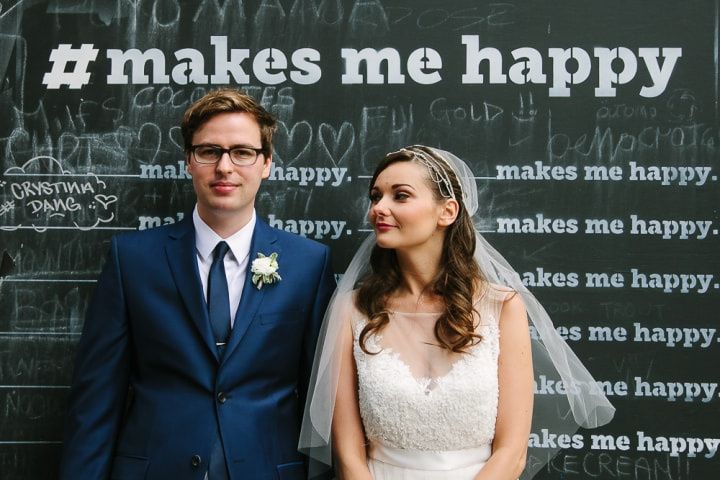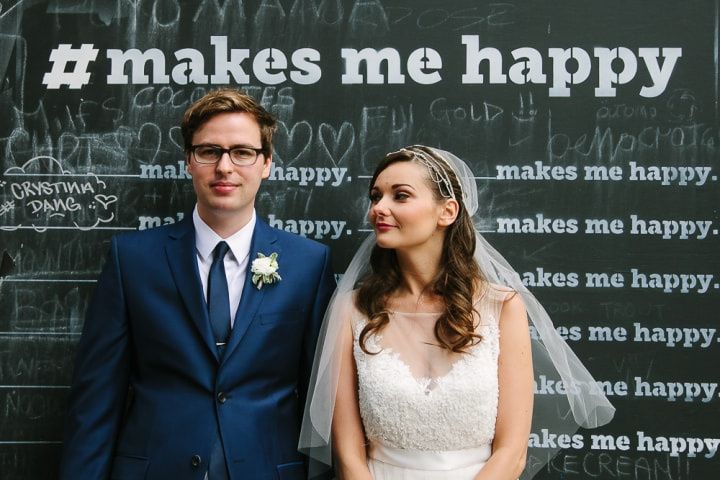 Once you've received your wedding photos you're going to have to fight the urge to overshare them. Yes, you probably love hundreds of the pics your photographer shot, but your friends, family members and coworkers don't need to be bombarded with images of your big day. Before you start getting upload-happy on social media, read this.
Here's how to share your wedding photos without going overboard.
Sneak Peek
Before you receive all of your wedding photos your photographer may send you a few sneak peeks. If you're getting restless, post one or two of these with a caption like "more coming soon…".
#TBT
Jump on the hashtag bandwagon and post a few of your wedding pics on a Throwback Thursday. If you really want to go the extra mile, you can also throw in some #WCWs and #MCMs (Woman Crush Wednesdays and Man Crush Mondays). Word to the wise, these shouldn't be posted every Monday, Wednesday and Thursday. Spread them out so that you don't fill your friends' feeds with you and your S.O. (you don't want to risk an unfollow!).
Birthdays
Birthdays are the perfect opportunity to share snaps from your wedding. Tip: this doesn't have to be limited to your new spouse, if you have stellar images of your mother, MOH or cousin, post on their birthdays too!
Anniversaries
This one is pretty obvious, but we couldn't not mention it. Use your biggest relationship milestones as opportunities to post wedding pics. This doesn't just have to be your wedding anniversary - you can throw them up to celebrate your first date, first kiss, engagement or pretty much anything else.
Life Events
Want to give your S.O. a shout out for accomplishing something massive? Give them a virtual hug and high five with a sweet congratulatory post featuring one of your favourite wedding photos. Whether they've just run a marathon or gotten a promotion at work, it deserves a little acknowledgement.
Repurposing
Once your reception wraps you'll probably have a lot more to bring home with you than just a pair of shiny new rings. If you've repurposed any of your wedding decorations in a fun and innovative way, show them off on the 'gram. There are plenty of Pinterest-y ways to incorporate bits and bobs like fairy lights and linens, so make sure you commit some time to scrolling through craft sites before you sell off all your decorations on eBay. We suggest doing a photo collage to show how the pieces were used in your wedding and how they're being used now.
Publish Them
If you don't want to populate your friends' feeds with all your sweet and sentimental wedding photos, get them posted elsewhere. Plenty of magazines and websites will take user submissions, so pick the cream of the crop from your wedding album and send them out. Our 'Real Weddings' page is filled with snaps of happy couples' big days and yours would probably fit amazingly (nudge nudge, wink wink).