25 Types of Wedding Reception Venues in Canada
On the hunt for your perfect wedding reception venue? Here are some of the most popular style options that our fair country has to offer.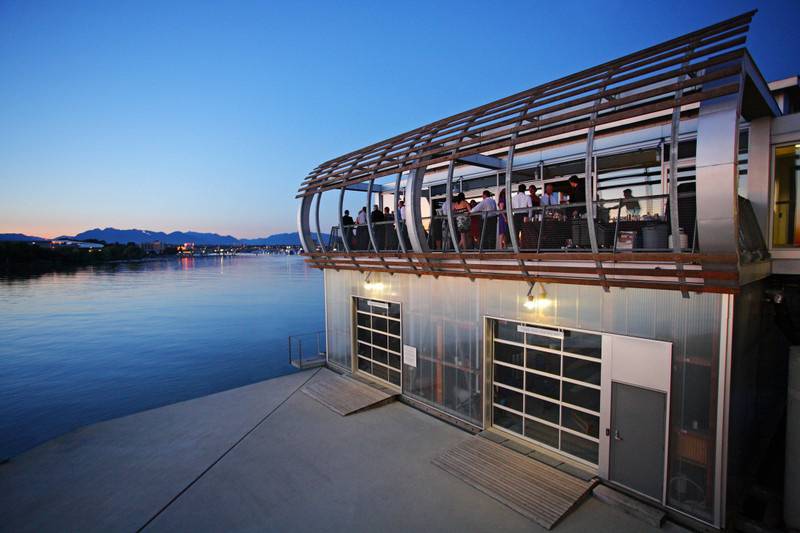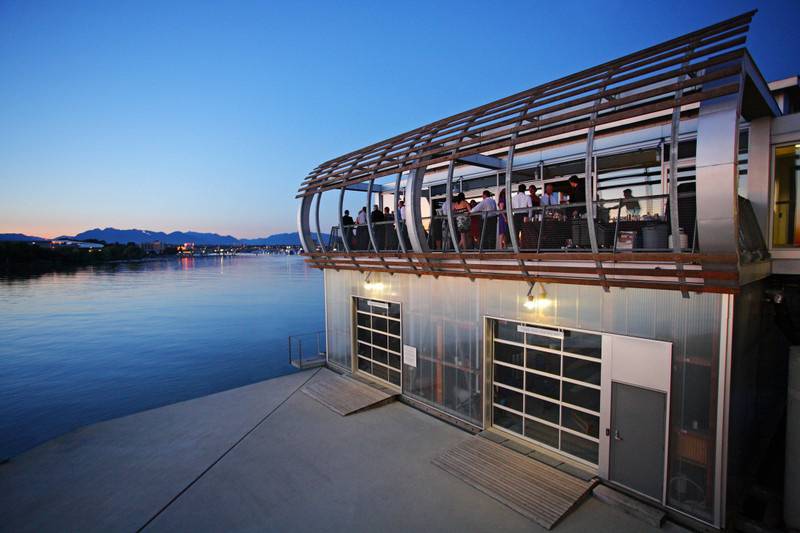 Selecting the perfect wedding reception venue is one of the first steps in the wedding planning process. The space will set the mood for your entire celebration, so choosing the right one is of the utmost importance. Whether you want to wow your guests with a modern take on the classic wedding at a trendy loft or go the traditional route by choosing a ballroom reception at a hotel or banquet hall, you'll have to have a place reserved before sending out those Pinterest-approved wedding invitations. To help you out, we've got a rundown of all the types of wedding venues in Canada,
Here are popular types of wedding reception venues in Canada.
Hotel
If you're on the hunt for a spot where you can host your rehearsal dinner, ceremony, wedding reception and after party and a place where you can stay the night, a hotel wedding venue is right for you. This style of venue usually has a few function room options (usually a restaurant, ballroom, suites and sometimes even a rooftop or terrace) and offers all-inclusive packages, so you'll have your flowers, food and other details taken care of. Basically, it's the jack-of-all-trades wedding reception venue option that makes planning super easy for the happy couple, and that's why we love it.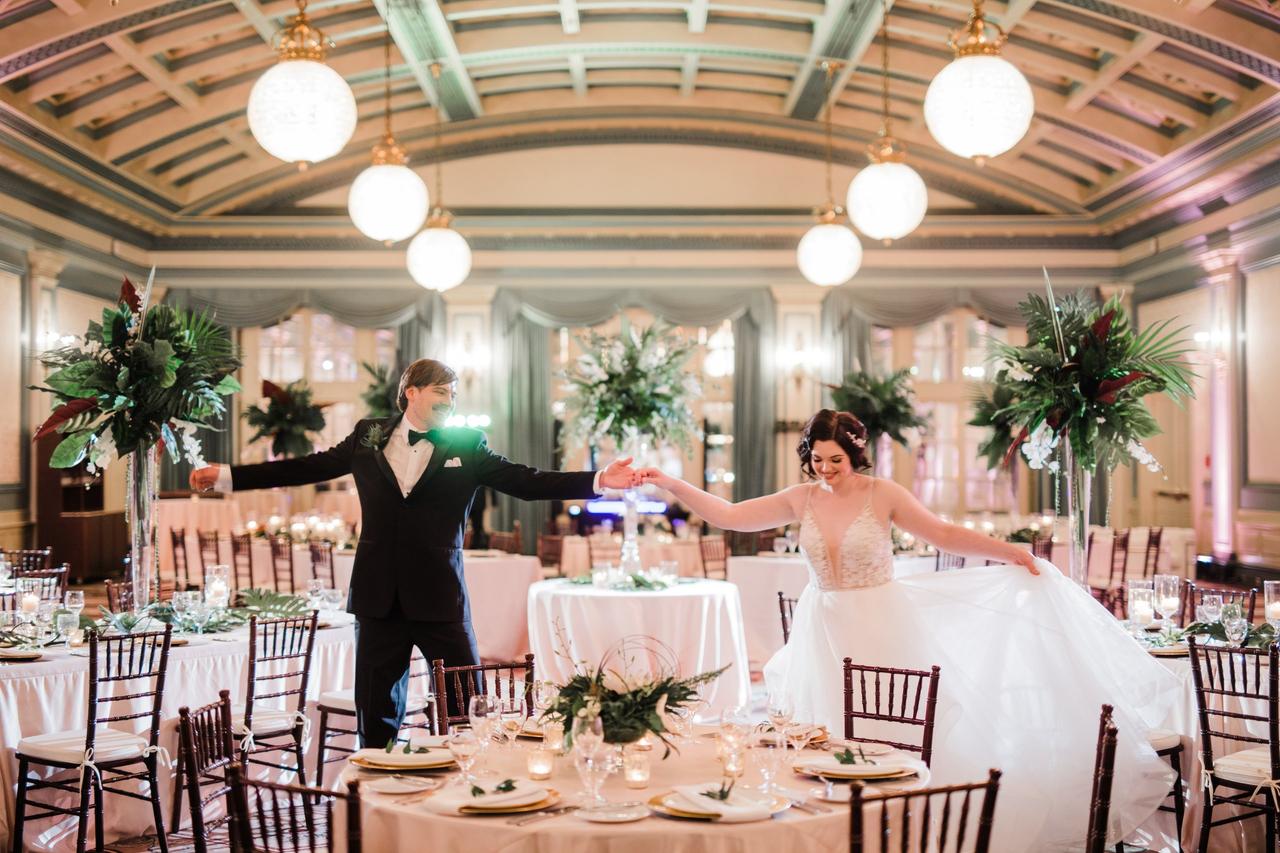 Castle
Many a little girl has dreamed of slipping into a princess-worthy gown and waltzing around a grand ballroom a la Belle in Beauty in the Beast, but unfortunately, that's not something most of us can do on a day-to-day – or even semi-regular – basis. Well, don't get too down about that, because it's pretty easy to make your fairytale come true for your wedding day. Canada has a handful of amazing castle wedding venues that are guaranteed to make you feel like total royalty on your big day. They come complete with grand ballrooms, regal trappings and all the bells and whistles you could ever want, so you won't have to go to crazy renting and buying gilded decor.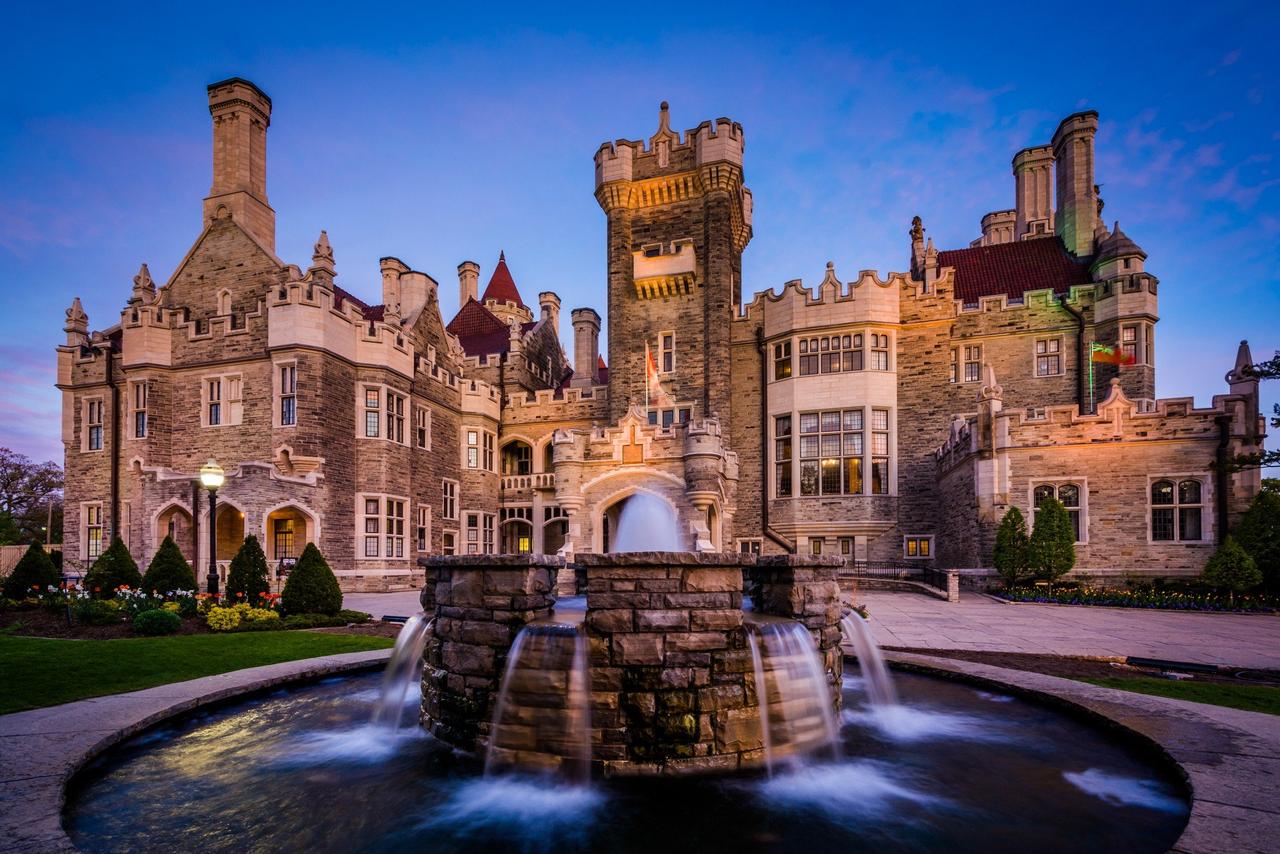 Beach
Canada's beaches don't have the white sands and clear waters of a destination wedding location like Turks and Caicos, but that doesn't mean a beach wedding is totally out of the question. Canada's got plenty of picturesque beaches to choose from, but if you want a true ocean experience the west is definitely best – head to British Columbia. While you've got plenty to choose from, Tofino's beaches are some of the most stunning. And hey, if you're lucky a shirtless Trudeau may make a cameo in your wedding album.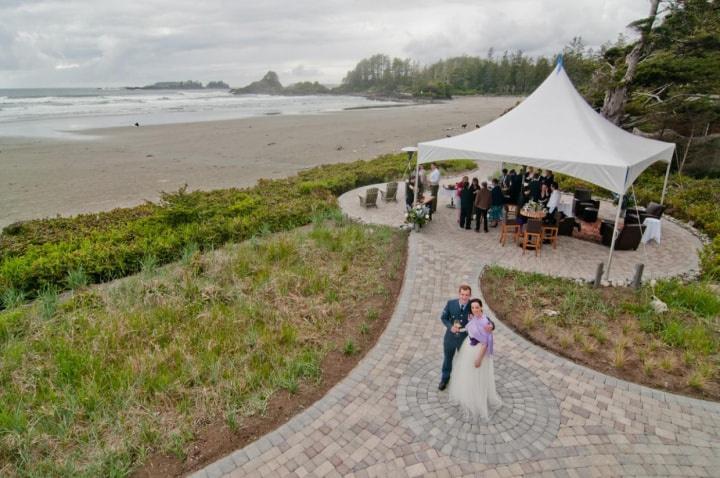 Loft
Chances are, especially if you and your partner are getting hitched in the beginning phases of your careers, you're not living in some trendy, ultra-modern loft downtown. Well, good news, you can escape your cramped condo/ shoebox apartment on your wedding day by renting out your dream digs for the ceremony and reception. Find a loft wedding venue with high ceilings, exposed brick and maybe an impressive art piece or two and you're good to go.
Garden
When you picture your wedding, do you see your bridesmaids in flower crowns and your altar adorned with roses? Sounds like it's time to find yourself a garden wedding reception venue and make your dreams come true. Remember, unless you go for an indoor greenhouse, these spots are weather sensitive, so you'll want to plan for one of the summer months (who wants to be surrounded by decaying flora and fauna on their big day - nobody) and a tent, awning or indoor space in case of rain.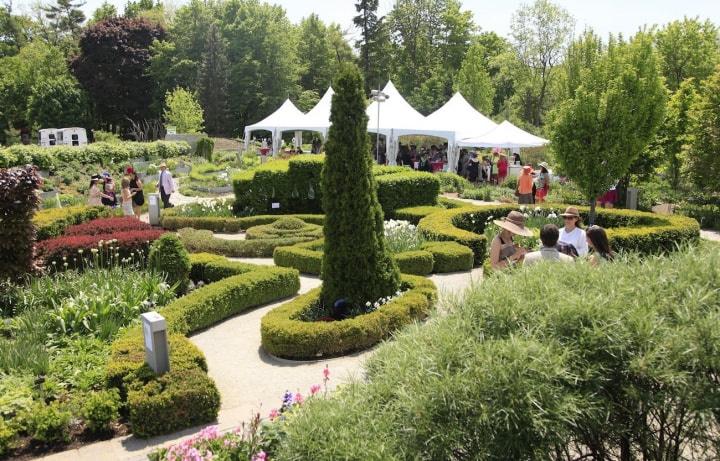 Restaurant
If you and your bride or groom-to-be are total foodies, why not choose a restaurant for your wedding reception venue? Pick your favourite local eatery or opt for something with some real sentimental value, like your first date spot (providing it wasn't a McDonald's). You'll already know the food is top notch, so you won't spend your reception worrying about your caterer's competence in the kitchen. Pro-tip: make sure the space is big enough to hold all your guests before getting too attached!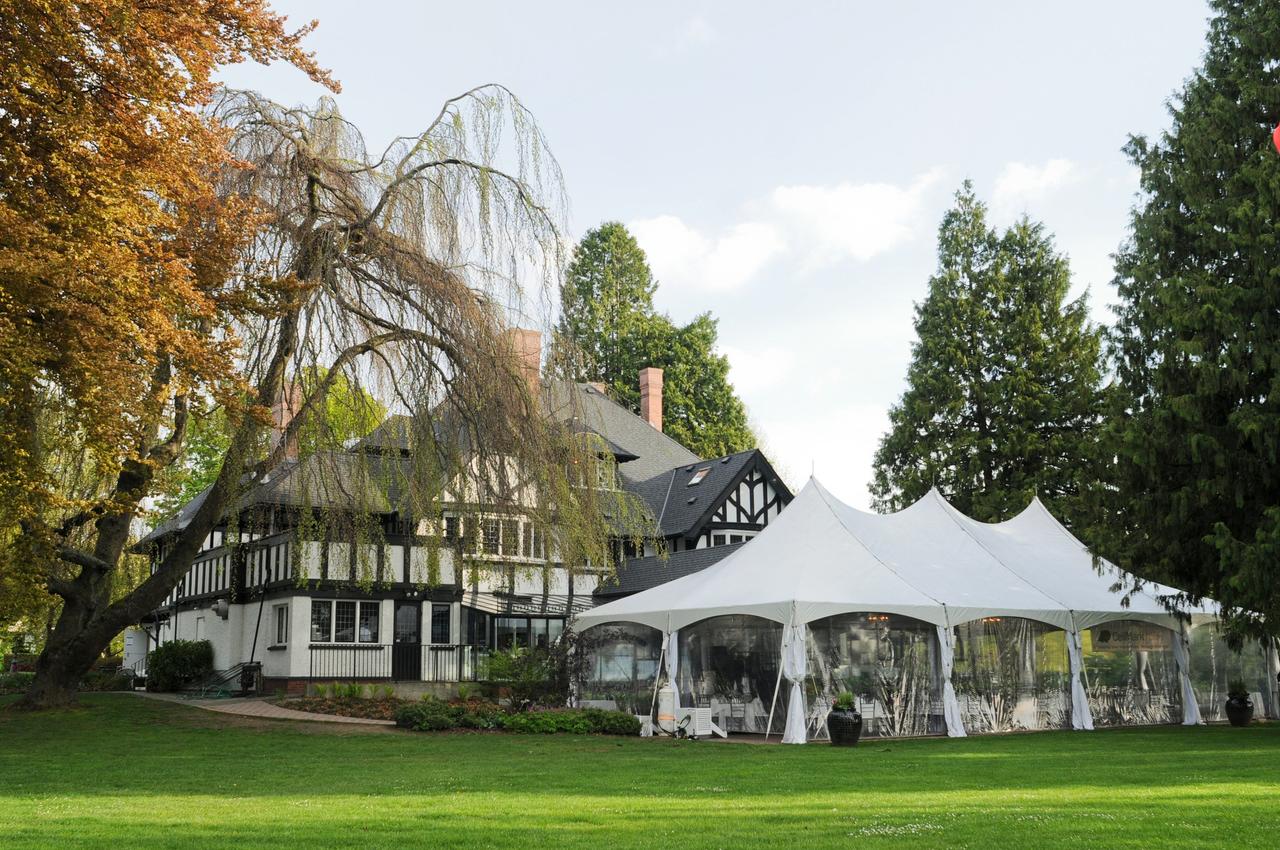 Barn
If rustic-chic is your thing, a farm wedding will probably be right up your alley. This type of wedding reception venue is easily transformed – opt to keep things casual or turn it into an upscale Etsy oasis filled with mason jar glasses, hanging edison bulbs and chalkboard place cards. Not seeing the light? Check out all the things we love about barn wedding venues and I guarantee you'll be scouring the internet for your closest ranch. Huge plus: choosing this type of setting gives you the go-ahead to wear cowboy boots instead of sky-high Louboutin stilettos - and for that, your feet will thank you.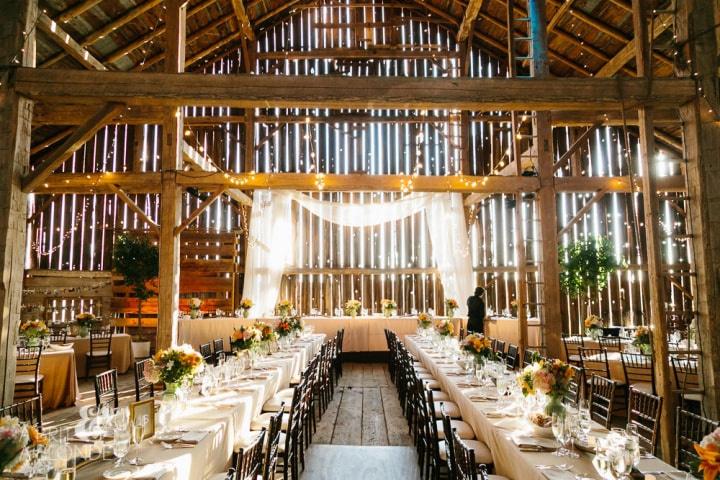 Country Club
Country Clubs are well-loved for their pristinely manicured grounds, on-site catering and ability to host weddings both indoors and outdoors. They're easily transformed, meaning that no matter your colour scheme or wedding theme, they can make it happen (providing your requests aren't too outrageous). If you're on the hunt for a venue that does it all, a country club might be the option for you.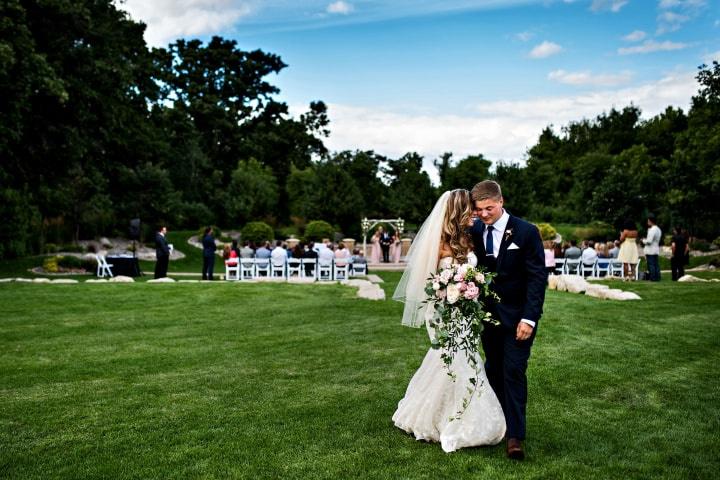 Museum
I'm 100% positive that if Ross Geller landed his fourth engagement, the backdrop of his wedding would have been the American Museum of Natural History (sorry, Rachel). But seriously, a museum wedding venue has some major perks – the buildings are beautiful, the exhibitions can double as decor and they're normally big enough to host large parties. Plus, your love would literally go down in history.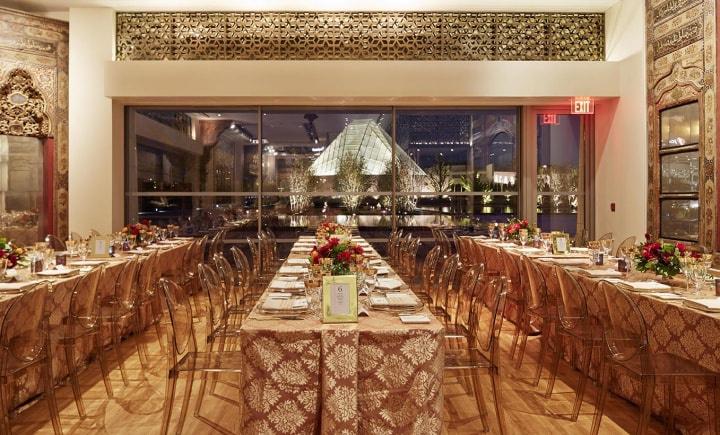 Historic Home
Historic homes and mansions allow you and your partner to live out a vintage fantasy on your wedding day. Keep in mind that the owners may be a little apprehensive about you changing its decor too much, so make sure you find a place with a vibe that suits your theme.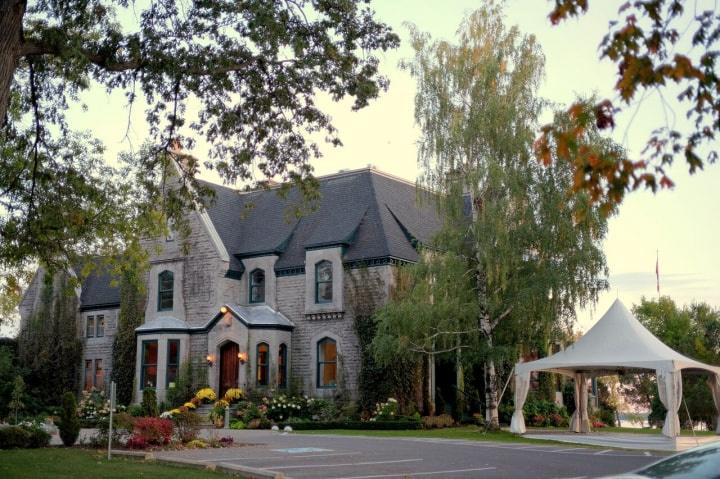 Theatre
If you love putting on a show, why not get married on an actual stage (or at least in the same building as one). Many theatres can be rented out for weddings and you can actually tie the knot and party where the actors perform. Many can be converted into reception spaces too, with tables on the stage and the rows of chairs swapped out for buffet tables, DJ booths and more, so you don't have to worry about cramming everyone into a lacklustre green room.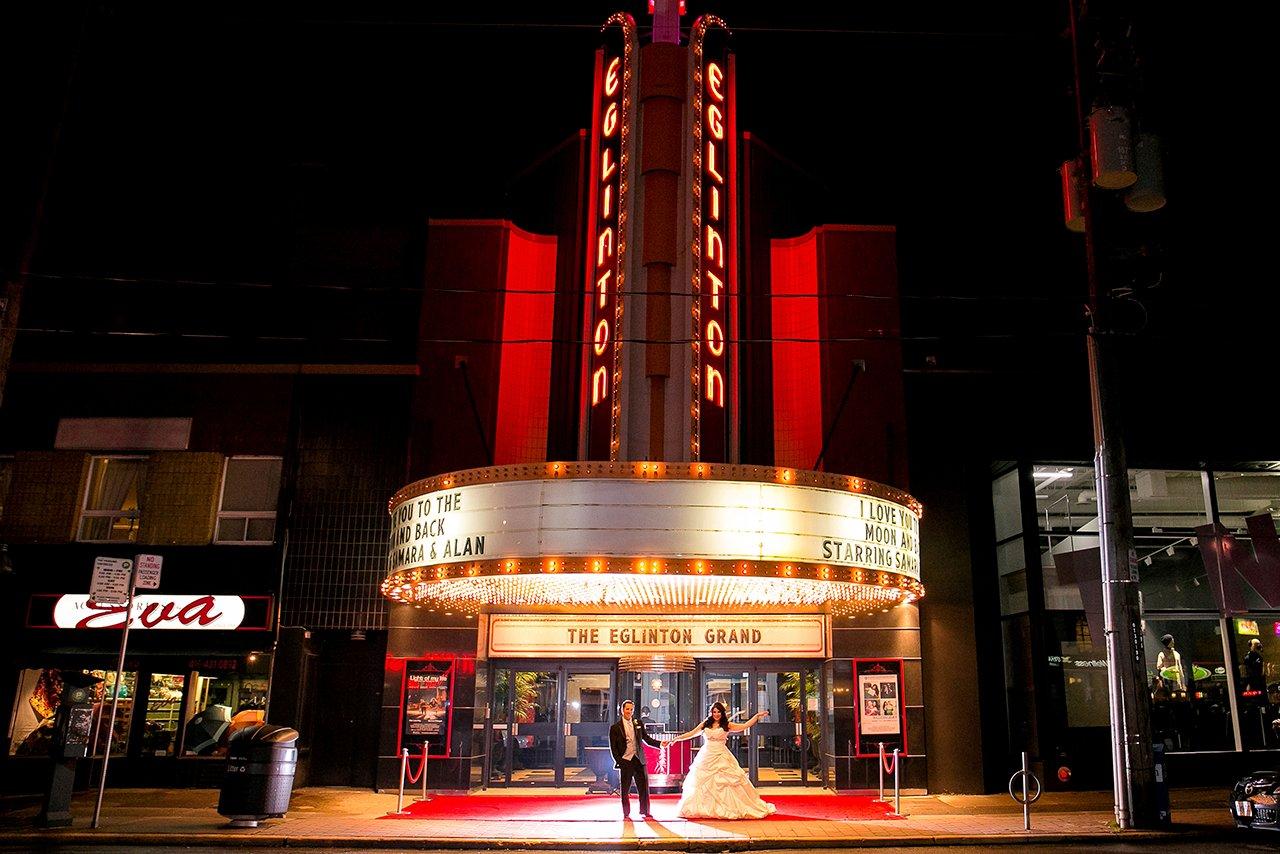 Brewery
For those who love ales, lagers and pilsners, a brewery wedding venue is the perfect style for you. They're hip, they're cool and they provide you with killer beverages so you won't even have to book a bartender. While each has its own unique style, most boast exposed brick and ductwork and metal accents, making them ideal for an industrial chic wedding theme.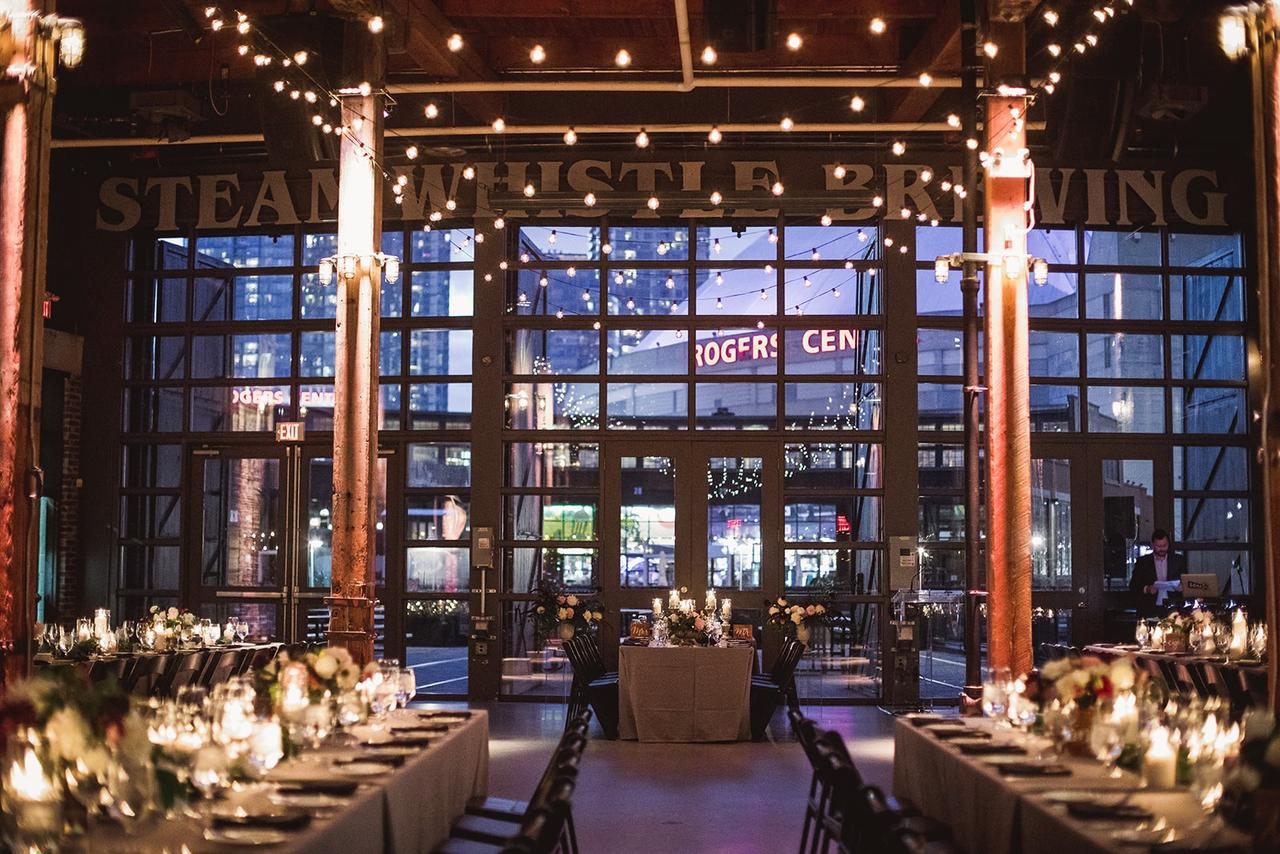 Winery
More into chardonnays and bordeaux? Well, good news, Canada also has plenty of winery wedding venues worth looking into. Most have indoor and outdoor capabilities and offer amazing views of vineyards and the countryside (perfect for wedding portraits, if you ask us). As with breweries, you get a built-in drink menu, so you won't have to worry about splurging extra for fancy cocktails.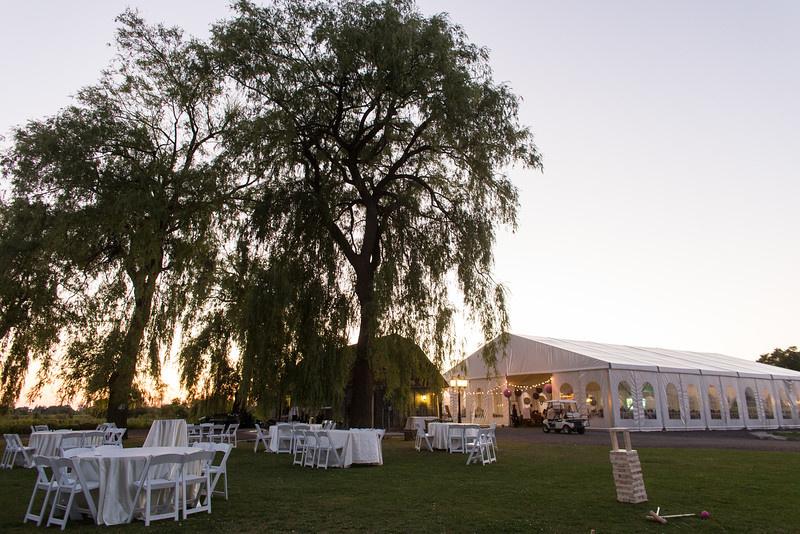 Art Gallery
If you want to be surrounded by beautiful things on your wedding day, think about celebrating in an art gallery. You'll get to mix and mingle around gorgeous, one-of-a-kind paintings, sculptures, and installations, and since you won't want to dull their sparkle with bunting, balloons and extra fluff, you won't have to invest in a ton of wedding decor. These places are sleek, chic and perfect for couples who want something a little more interesting than a classic ballroom or banquet hall.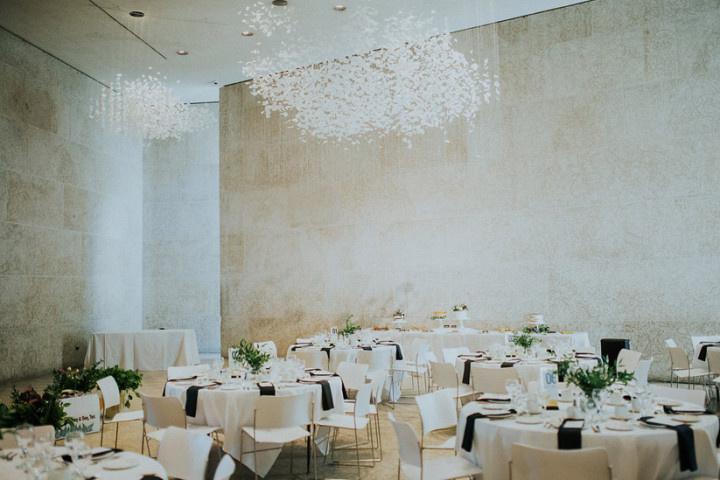 Yacht Club
Love the idea and look of a country club, but would prefer to be a little closer to the waterfront? Skip the golf course and head to a yacht club instead. These spots have the same class and elegance, but the added bonus of boat and lake (or ocean) views.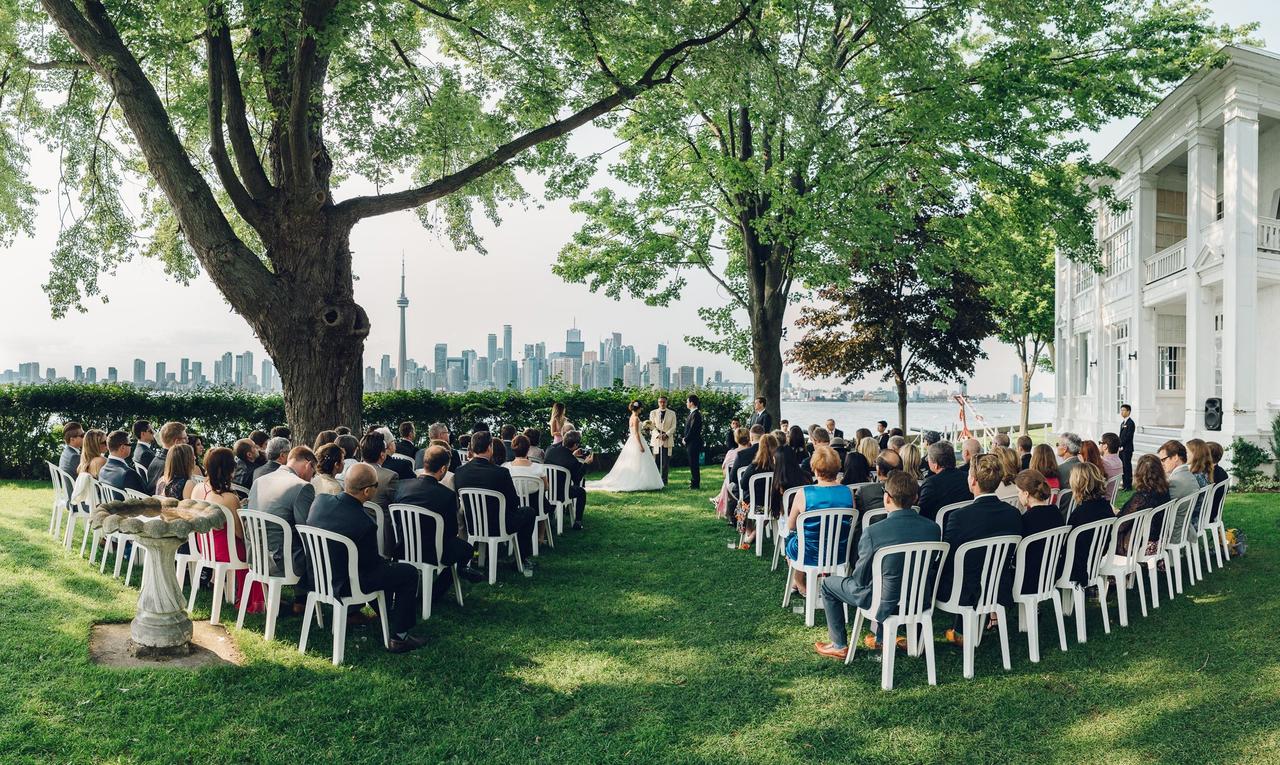 Boat
Got a next level love for the water? Skip partying by the boats and set sail on one, instead. Rent out a yacht or party boat and spend the afternoon and evening living it up on the waves. This is definitely a unique option, so it's perfect for couples who really want their big day to be one for the books.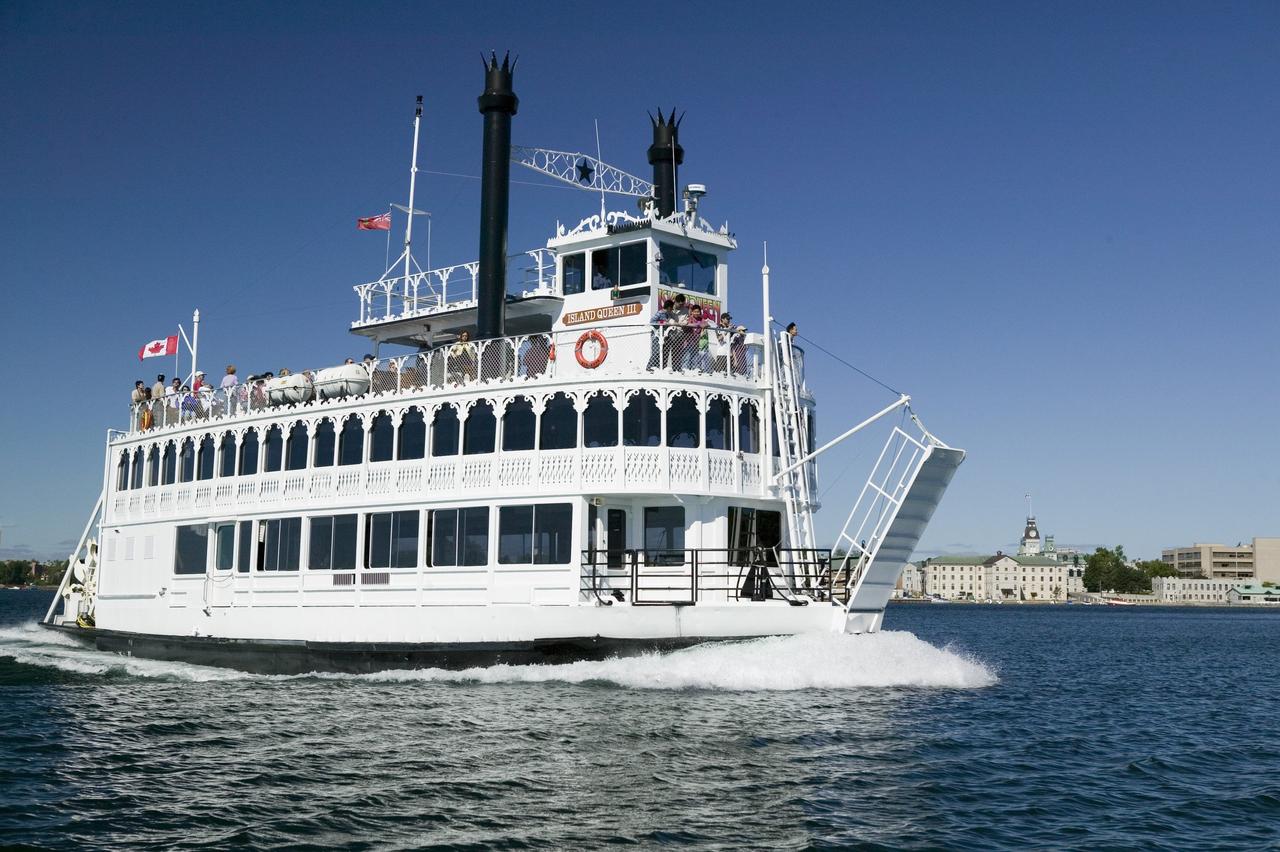 Warehouse
If you're on the hunt for something with an industrial chic feel that's a touch grittier than your classic loft venue, a warehouse will be right up your alley. These large, blank canvas spaces are easy to find in big cities and are total chameleons (meaning they work for just about any wedding theme). If you do choose this style, be prepared to do a lot of renting - you'll need to fill yours with everything from chairs and tables to a food prep station for your caterers.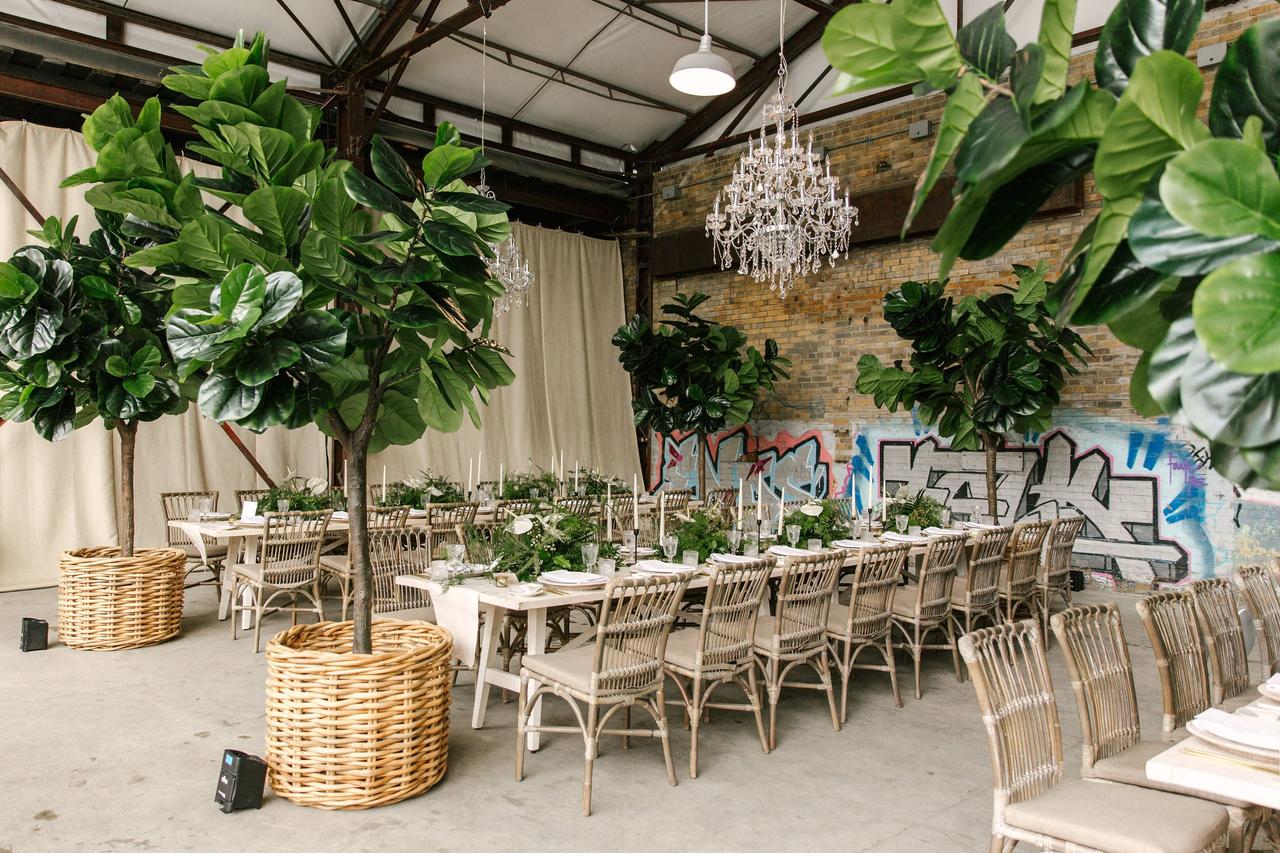 Cafe
Cafes aren't reserved for slam poetry readings and study seshes - you can host your wedding at one, too. This option is a bit more laid back than a restaurant reception and is perfect for a more intimate celebration (not many coffee shops can hold hundreds of guests). If you're head over heels for this idea, we highly suggest committing to the theme and serving caffeine-infused cocktails and desserts.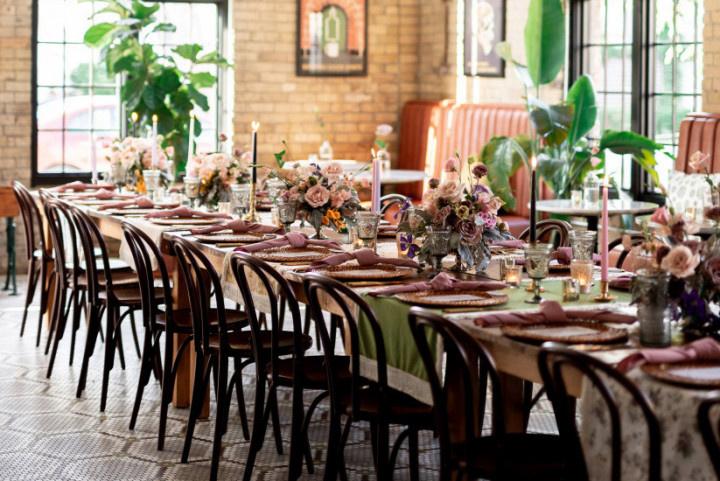 Mountain Resort
If you want your big day to be steeped in Canada's natural beauty, host your wedding reception at a mountain resort. Needless to say, the west is best for this, with top-notch options in Banff, Canmore, Jasper, Whistler and the like. While the main draw of these venues is their gorgeous forest, mountain and lake views, that's certainly not all they have to offer - many include indoor and outdoor spaces in their packages and, because they're resorts, have built-in accommodations so you won't have to help your guests hunt down hotel rooms.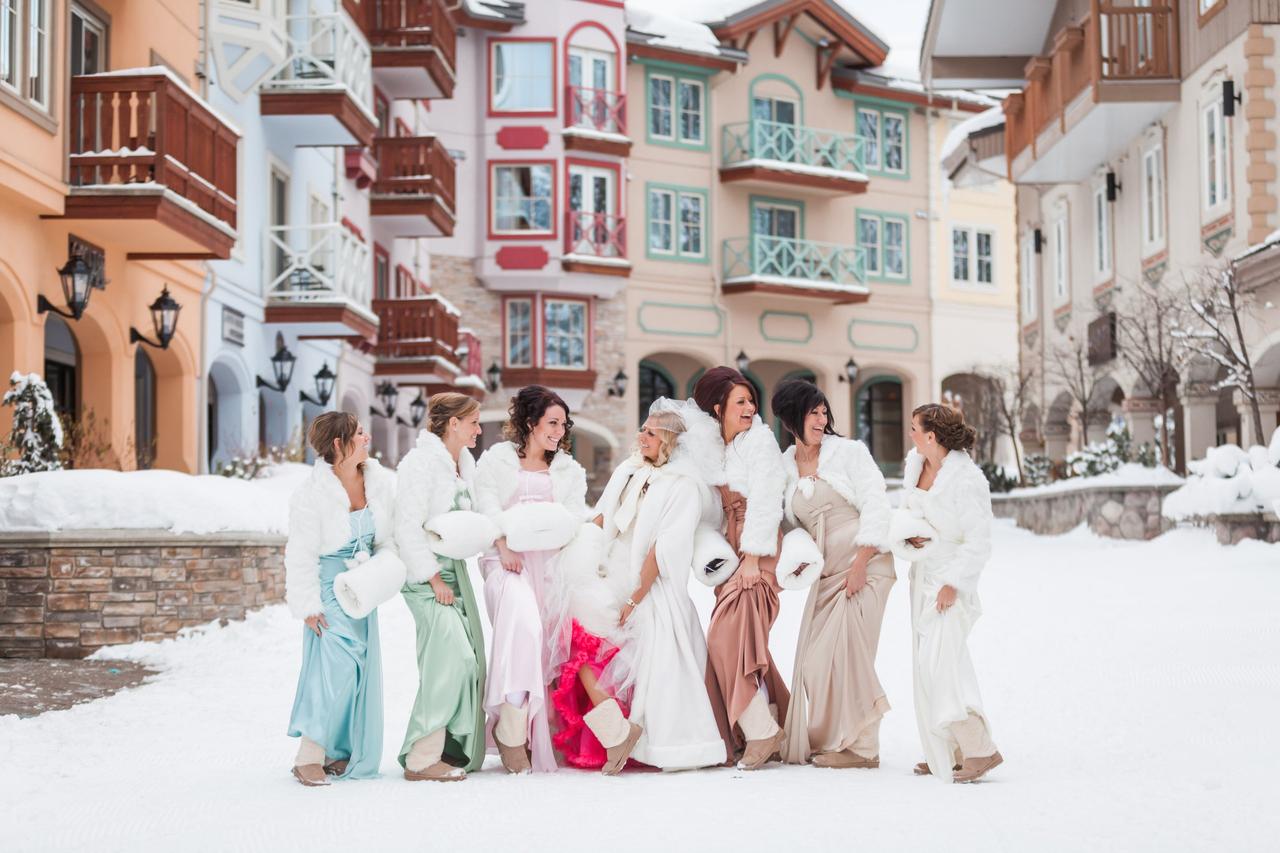 University
Whether your romance bloomed in a lecture hall or you just love the look of those Hogwarts-esque buildings, a university is a great wedding reception venue idea. They typically have tons of space and diverse options, so you can find something that suits the size and style of your celebration. Word to the wise, if you love this idea, you'll want to choose a date during the summer or winter break so that no students accidentally make an appearance at your wedding.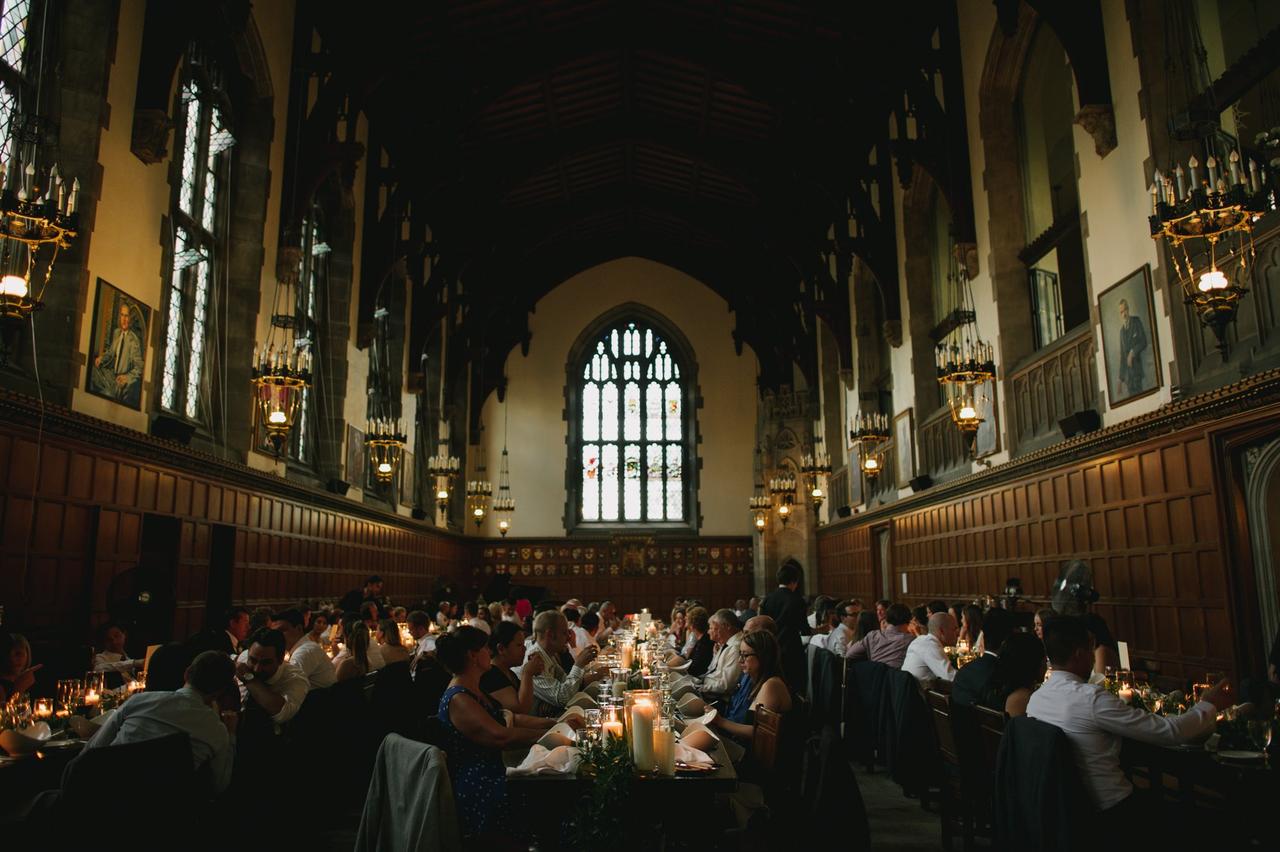 Park
If you want to keep things low-key for your wedding reception, why not head to your favourite park? You'll get to soak up all the natural beauty of the great outdoors and won't have to splurge like you would on a hotel, castle or winery. If you do go this route, make sure you read the park rules and regulations carefully so that you don't accidentally break the law on your big day.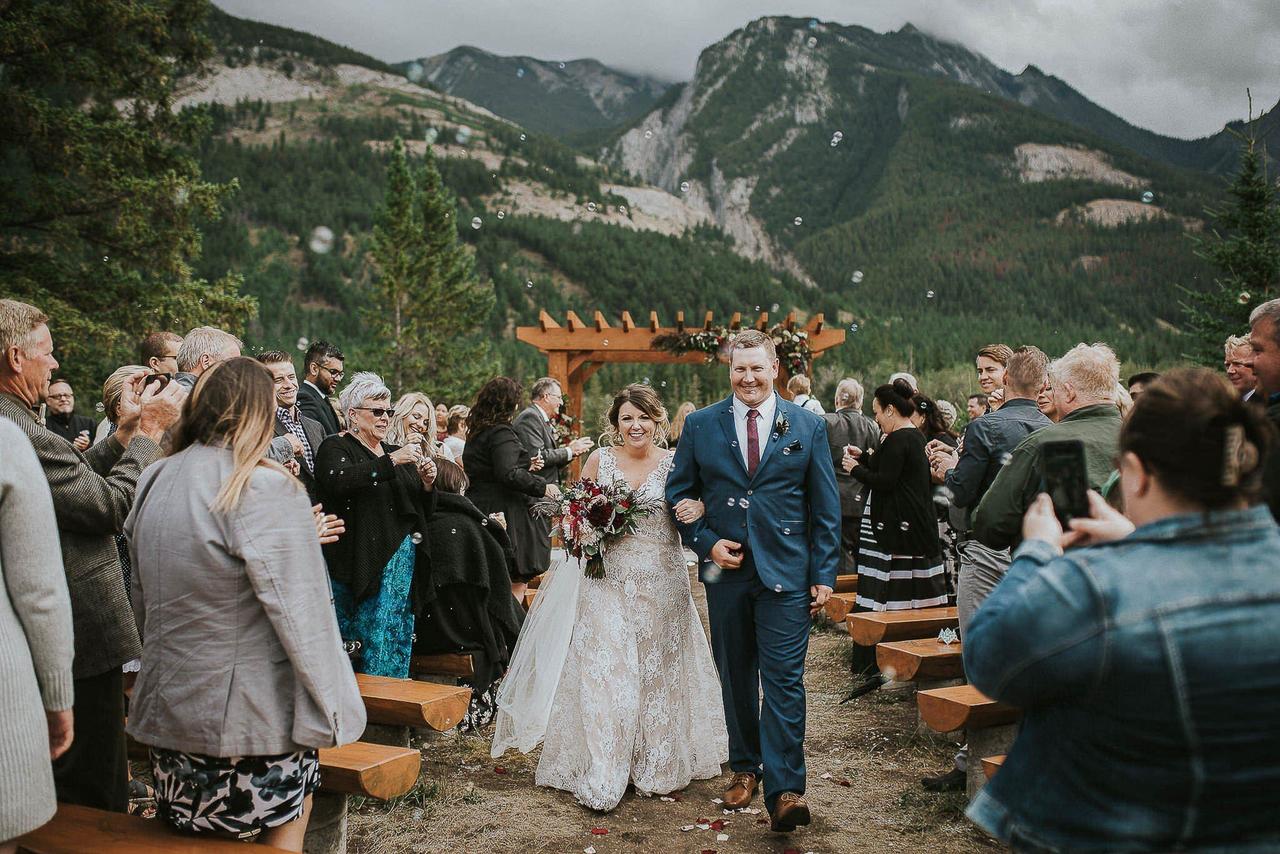 Nature Reserve
Make your big day a bit more eco-friendly by bringing it to a nature reserve. They're green, they're gorgeous and Canada has more than its fair share, so you should have no trouble tracking one down in your desired wedding destination. Most have indoor and outdoor function spaces, so you really can get the best of both worlds on your big day, and, because their goal is to protect Mother Nature's beauty, they are filled with gorgeous flora and fauna, so you won't have to break the bank by filling it with pricey floral bespoke arrangements and decor.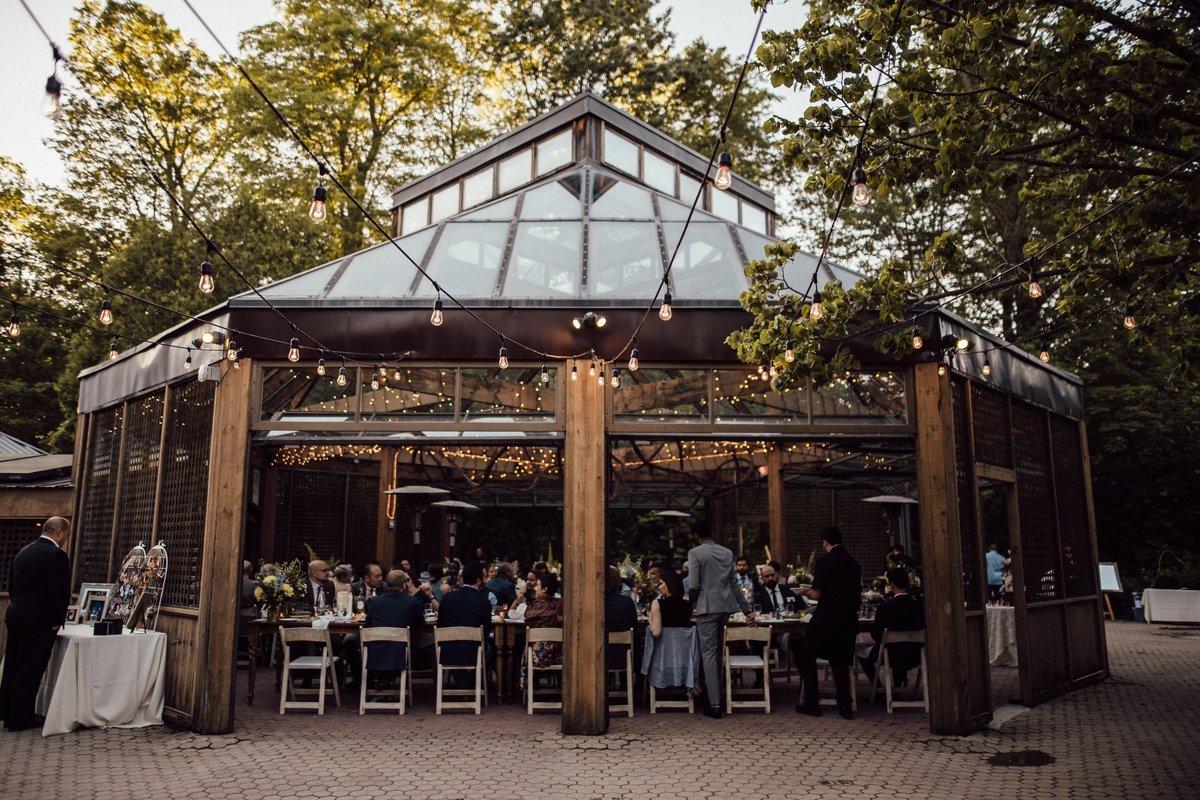 Sporting Venue
An arena or stadium is the perfect wedding reception venue for a couple of sports fans. You'll get to party where your favourite players got down to business and make your own memories on their territory. It's definitely not the most traditional option, but it'll definitely give your celebration that wow-factor. You totally get bonus points if you fully embrace the sports theme and work it into your wedding cake design, centerpieces, and other decor bits and bobs. P.S. There are often hotel venues that overlook stadiums, so you can get the best of both worlds by choosing one of these.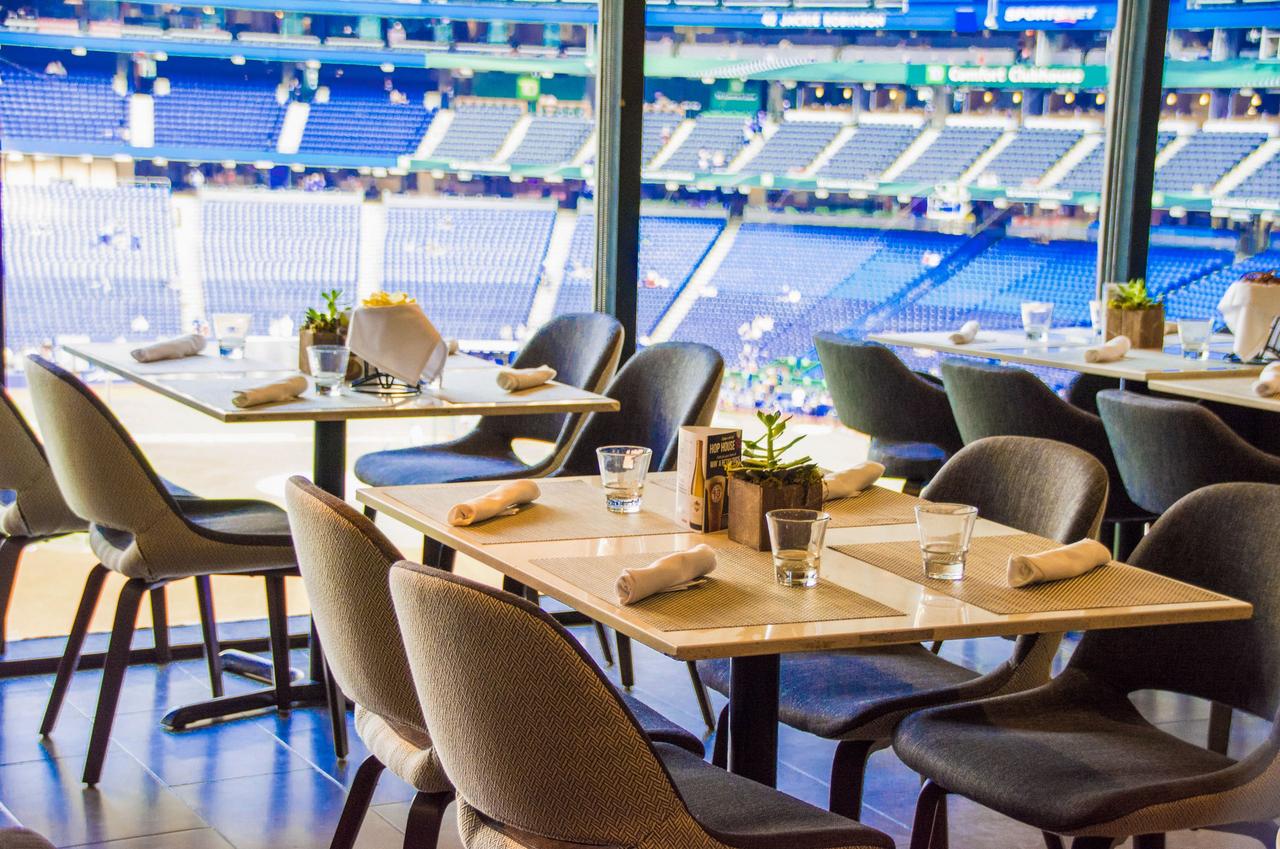 Banquet Hall / Conference Centre
Planning a celebration with hundreds of names on the wedding guest list? Well, you're going to need to find a wedding reception venue with enough space for all of those guests! That's where banquet halls and conference centres come in handy. Their function rooms are made for larger-scale events, so you should have no trouble finding a spot that fits with your plans. Plus, they usually offer services like catering and rentals in-house and are pretty versatile in the decor area, so you can really transform them to suit your wedding dreams.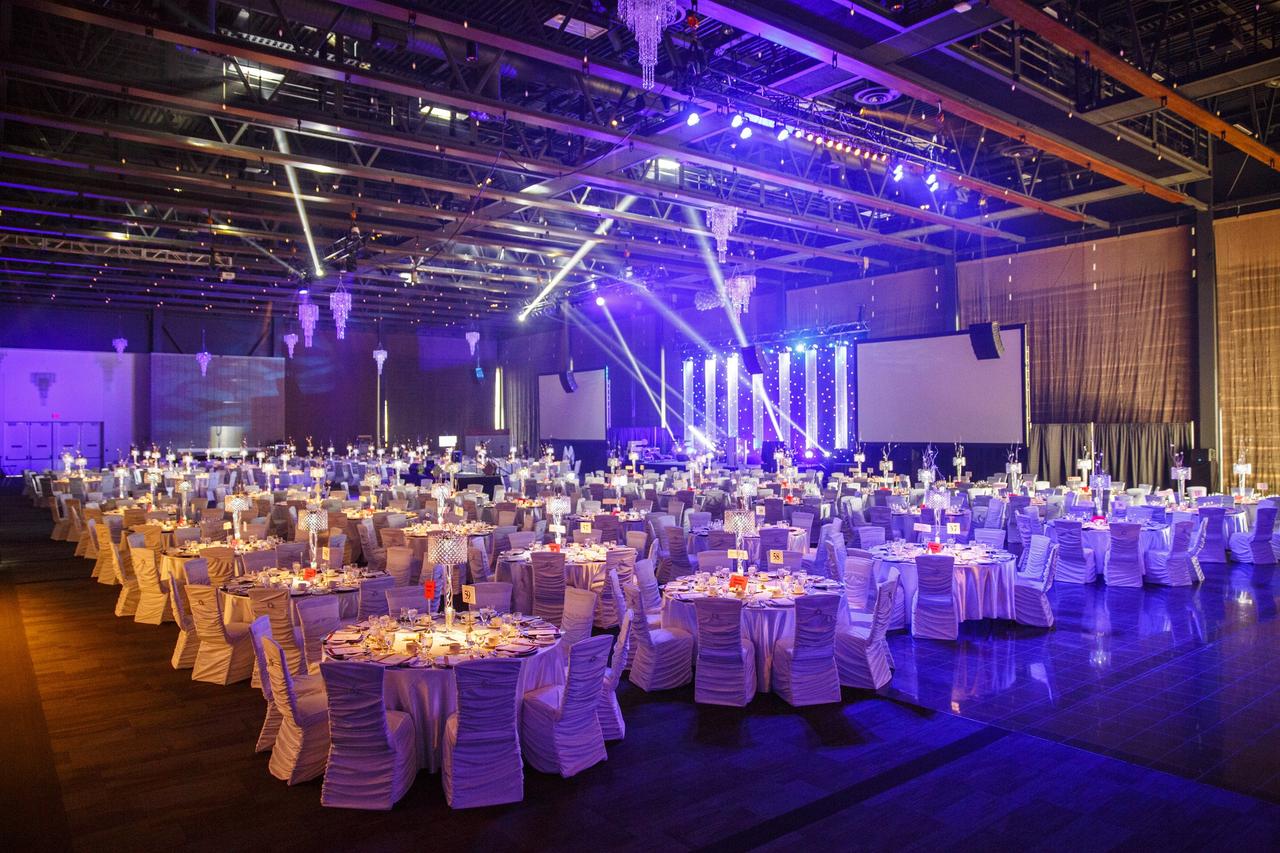 Church Hall
If you plan on tying the knot in a church and don't want to hunt for a separate wedding reception venue, host your post-ceremony soiree in the hall of the church you're getting hitched in. These spaces are often blank slates, so you can easily make them over to fit with your vision. Yes, you may have to splurge a little extra when it comes to wedding decor, but you'll probably be able to score a deal since you're hosting both parts of your event in the same place. Alternatively, you could seek out a church that's been converted into an event venue like this one.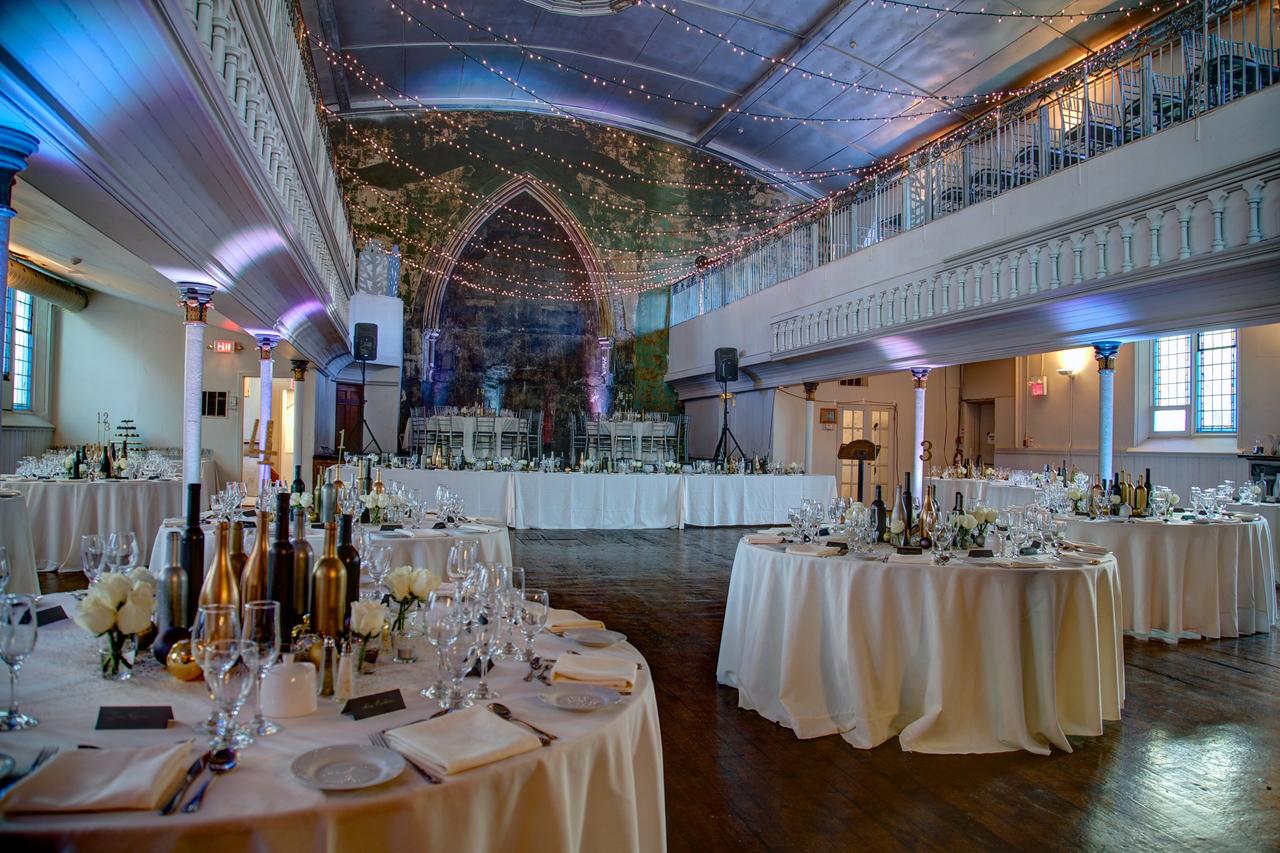 Find your wedding reception venue on WeddingWire »