9 Ways to Make Your Wedding More Eco-Friendly
Looking for ideas to be kind to the environment on your big day? Here are a few ways to make your wedding more eco-friendly without sacrificing style.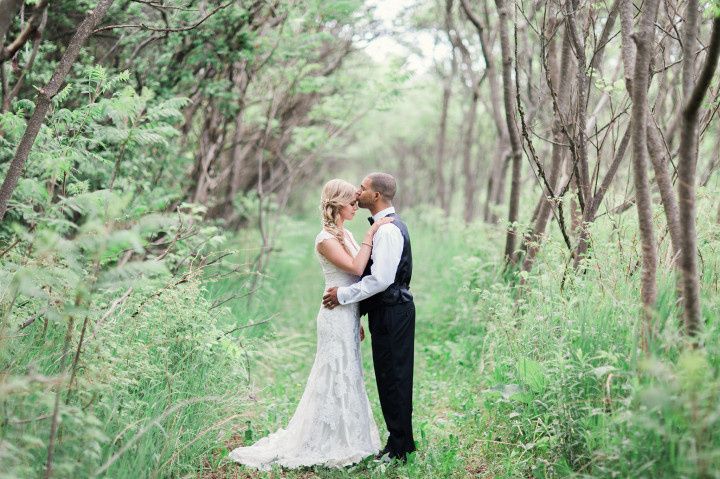 If you're looking for ways to make your wedding more eco-friendly, we're here to help. There are plenty of things you can do to make your big day a little greener without sacrificing style or going over your wedding budget, and we've rounded up our favourites here. From choosing an eco-conscious wedding venue to donating your wedding decor, these tips and tricks will ensure that your celebration is fun, fabulous and in line with your environmental ethics.
Here's how to make your wedding more eco-friendly.
Look for a sustainable wedding venue
Your desired location probably has its fair share of eco-friendly wedding venues, but it's up to you to uncover them. We've done a few roundups for major cities, like Toronto, but if you hail from a smaller locale, you're definitely not up a creek without a paddle. Simply look for places that use sustainable resources and environmentally-friendly practices to run their business. Stuff like solar panels, green roofs, water-conserving plumbing fixtures and energy-efficient appliances will ensure that you're not doing too much damage on your big day. Note that most wedding venues advertise their commitment to Mother Earth loud and proud, but you can always ask a wedding venue coordinator for details if you can't hunt down any info.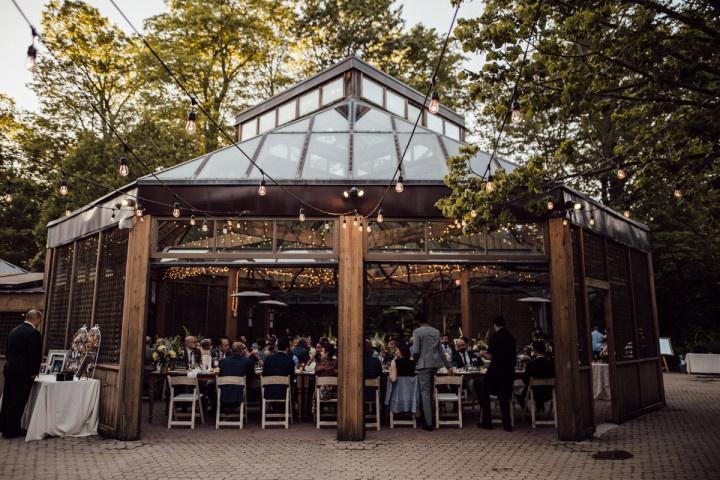 Be mindful when hiring vendors
Keep your eye out for wedding planners that specialize in eco-friendly events. Look for caterers and bakers that use locally-sourced, sustainably farmed ingredients and zero-waste production. Choose a type of transportation that doesn't burn too much fuel - like an electric or hybrid car or cute vintage bicycles. Having a wedding vendor squad stacked with professionals that care about the environment as much as you do will ensure that all aspects of your big day are as green as possible.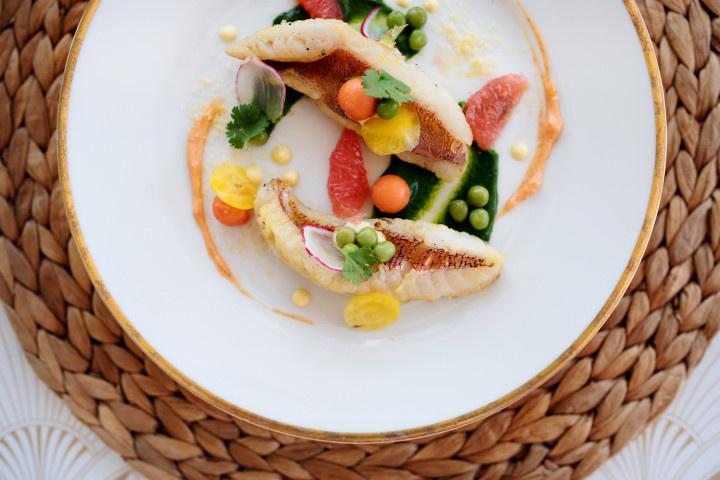 Reduce packaging
When it comes to purchasing decorations, confetti, gifts and wedding favours, avoid plastic and excessive packaging. All those plastic bags and wrappers can really add up when you're buying in volume. Choose environmentally-friendly wedding favours for your guests like tree seedlings, natural soaps, seed packets and jars of honey or give charitable wedding favours, instead.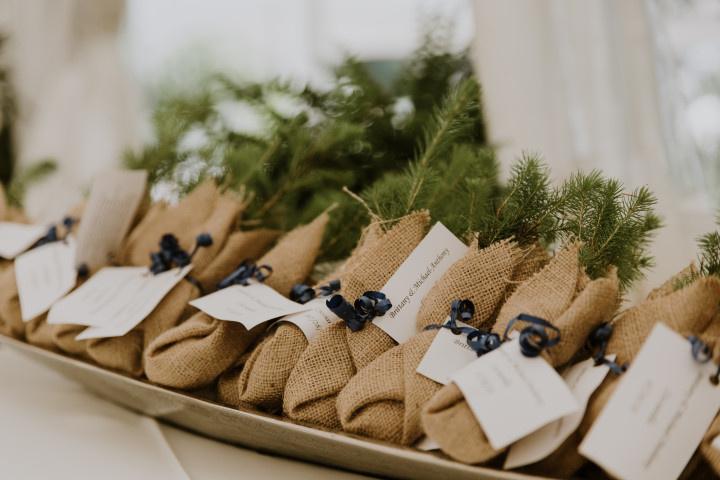 Use what you have
Focus on your 'Something Old' and 'Something Borrowed' as much as possible like this couple and look for ways to use things that you, your friends and family already have. For example, this bride asked her bridesmaids to wear a bridesmaid dress that they had worn to a prior wedding. The mix and match look is absolutely stunning and cost-effective too!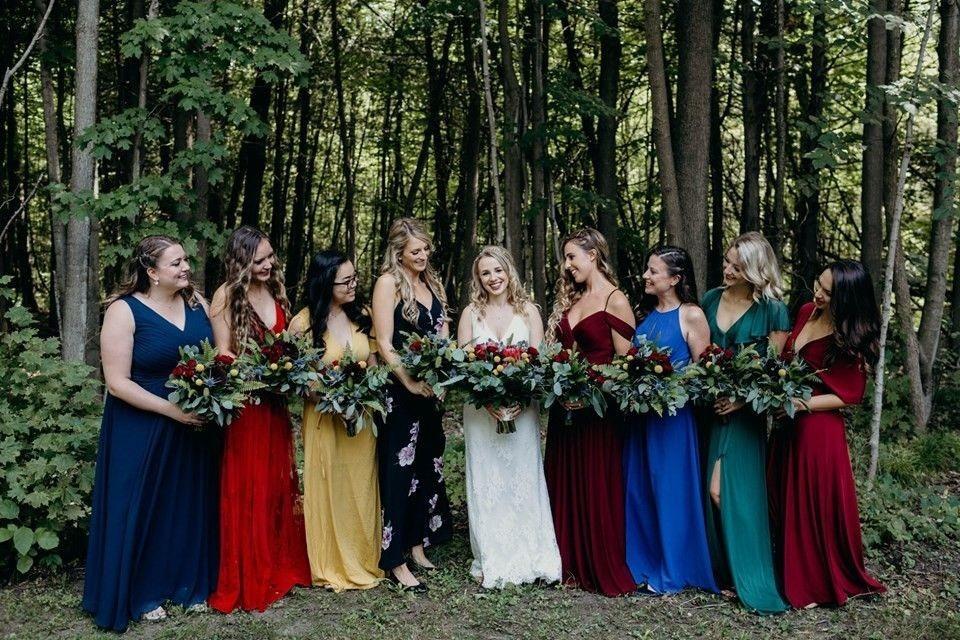 Keep things intimate
Intimate weddings are perfect for eco-conscious couples because there are fewer mouths to feed, fewer favours to buy, less people to transport from place to place and less waste to produce. Basically, if you're looking for an excuse to elope or have a small wedding, the environment is a good one. Bonus: Here are 12 expert tips on planning a micro wedding.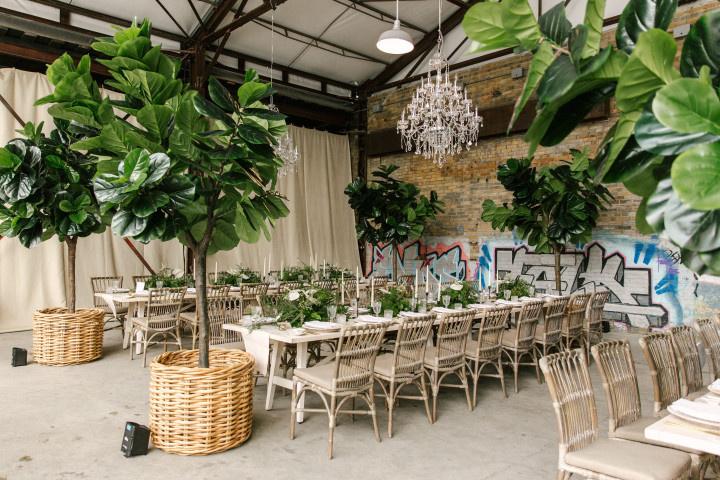 Go vintage
Everything old is new again! We all know recycling is good for the earth, so consider renting or shopping for second-hand wedding goodies instead of buying everything brand new. Spend some time hitting up thrift stores, flea markets and antique sales and you're bound to find some awesome one-of-a-kind decor and attire. The pluses? You'll save money, get some unique stuff and do less damage to the earth (a win-win-win, if you ask us). P.S. If you have no luck in the second-hand department, using event rentals is the next best thing, so think about going that route for your eco-friendly wedding.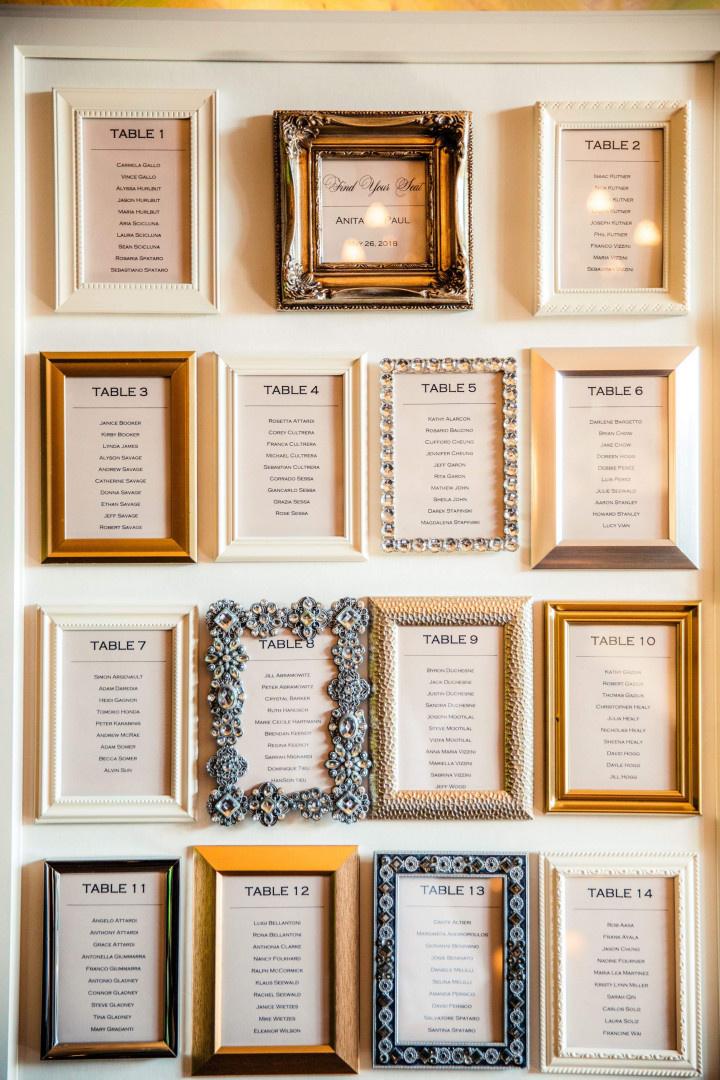 Embrace your inner minimalists
While big, extravagant events with all the bells and whistles are awesome, you really don't need to go overboard to make your wedding wonderful. In fact, minimalist celebrations are huge right now. Get rid of all the extra stuff you don't really need and keep things sweet and simple. This will make it more eco-friendly (less waste!), cut costs, make setup and breakdown super easy and ensure that you and your partner (not your decor) remain the center of attention.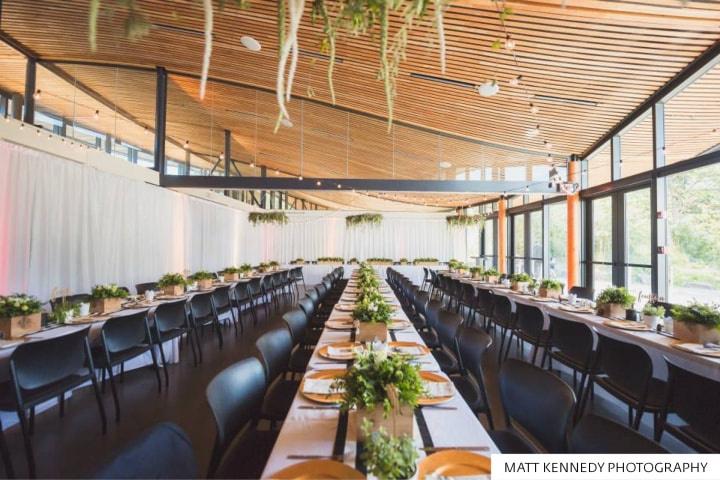 Do a charity registry
In addition to asking your friends and family to buy you a new set of pots and pans or offer up cash for your honeymoon, request that they give a donation to an environmentally-friendly charity of your choosing. This is a super easy way to take your eco-friendly wedding to the next level and requires very little work on your end.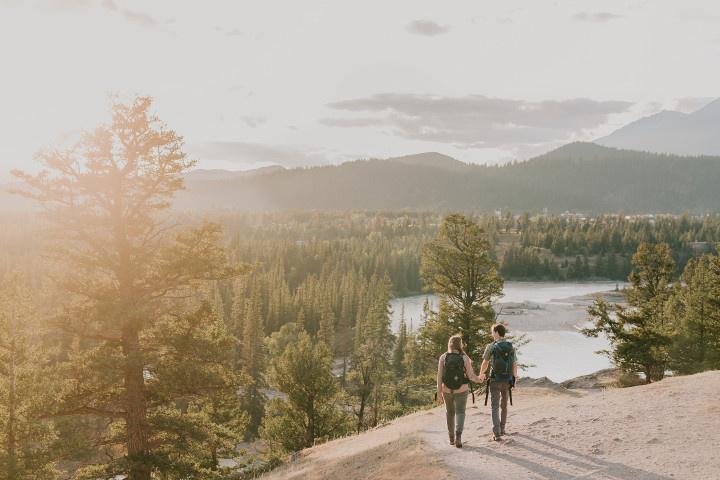 Give back after your wedding
Your guests don't have to be the only ones giving back at your wedding – you can make your wedding a bit more charitable, too. Once your event has wrapped, donate your leftover decor, ensembles and more to charity shops. This way other couples can carry on the tradition and do a little good for the earth when putting together their weddings.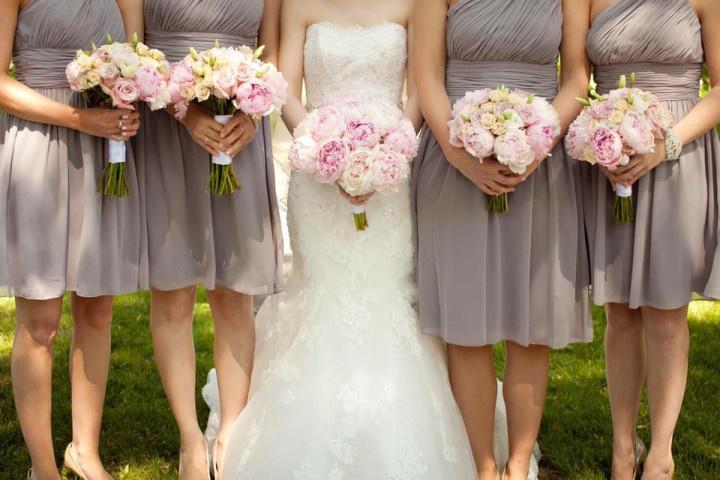 Find more eco-friendly tips and tricks in our articles about these topics:
Set up your FREE wedding website on WeddingWire. Upgrade to Premium Design Plus for a custom domain name and to download your website as a keepsake. »