Eco-Friendly Wedding Invitation Hacks You Need to Know
Make your wedding invitations cleaner and greener by putting these eco-friendly stationery hacks to use.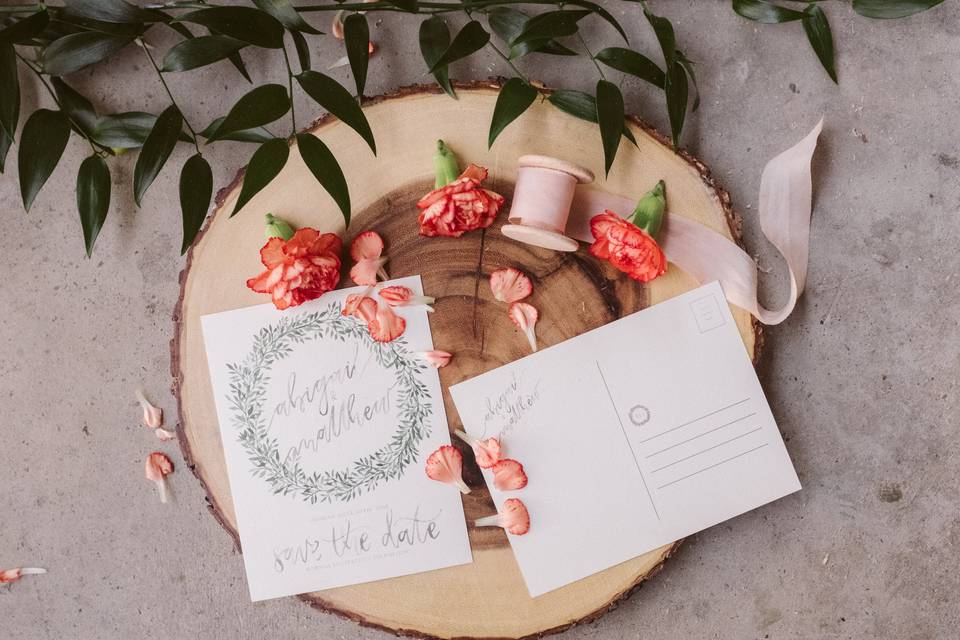 Want everything down to your wedding invitations to fit with your eco-friendly ethos? We've got your back. We've come up with a few easy changes you can make to your wedding stationery suite to ensure that you're keeping things clean and green for your celebration. From finding the right wedding stationer to going paperless when possible, these are the eco-friendly wedding invitation hacks you should be putting to use.
Here are eco-friendly wedding invitation hacks you need to know.
Choose a wedding stationer that cares
Step one: find a stationer who cares as much about the environment as they care about creating beautiful wedding invitations. Having a vendor who prioritizes eco-friendly paper and practices will make crafting your green invites a cinch.
Go with recycled paper
Instead of going for something brand new with a glossy finish, opt for recycled paper for eco-friendly wedding invitations. While many varieties pair well with a rustic-chic design, it comes in dozens of different textures and finishes, so you should be able to find something that fits your dream stationery aesthetic.
Skip the extra inserts
If you can hold yourself back from creating extra wedding invitation inserts, do it (extra bits and bobs = extra waste). Your guests really only need to receive the essential info in the mail, you can include the rest of the details (like dress code and accommodation info) on your wedding website. You can also save some envelopes by using a postcard format for RSVP and save the date cards. Plus, if your wedding invitation suite includes a dozen extra cards, there's a good chance one or two will go missing and they'll have to turn to your digital hub anyways.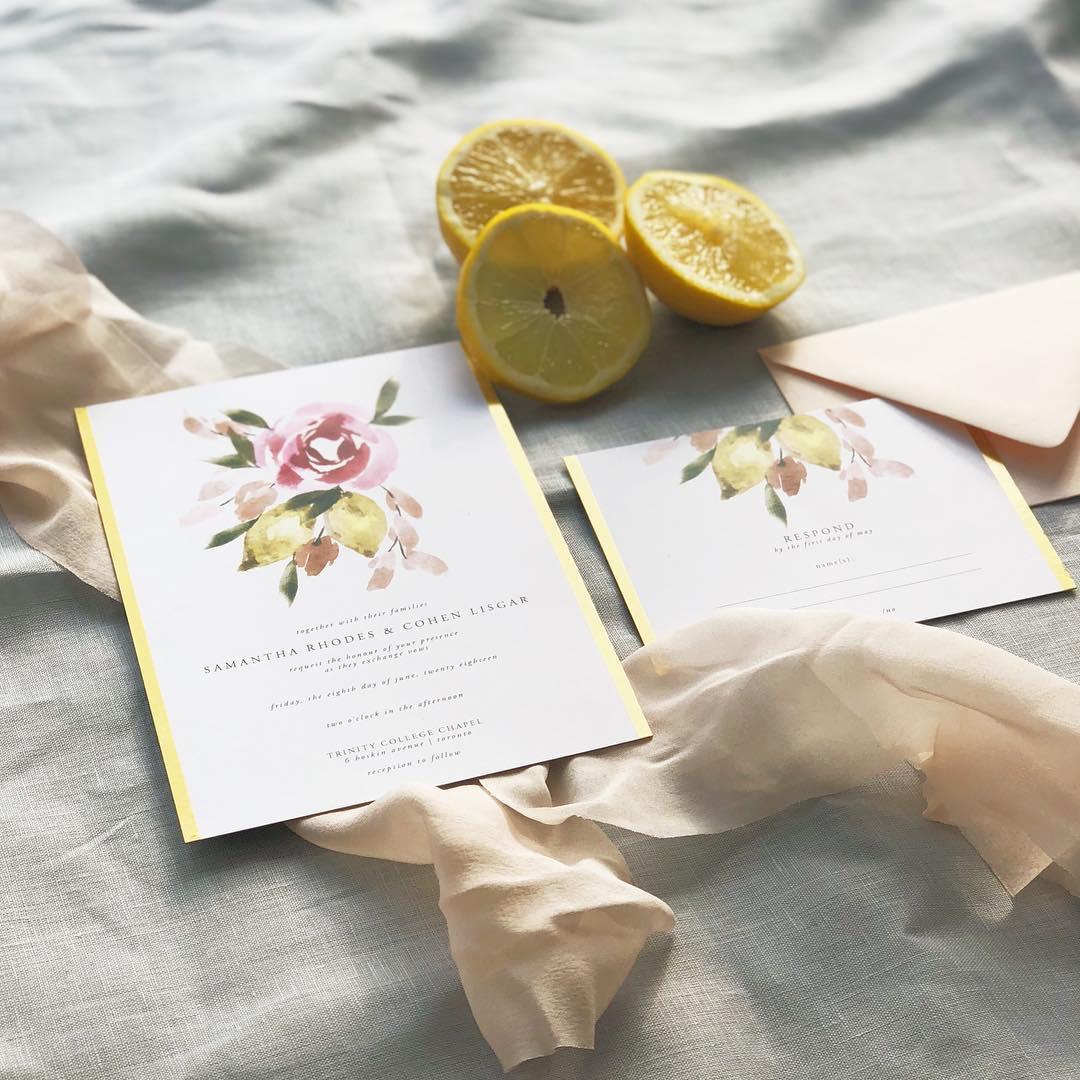 Hire a calligrapher
Some printing processes are more harmful to the environment than others. Work with your wedding stationer to find a method that's green and clean, so you don't cause any harm to Mother Nature with your wedding invitation. If you've got some wiggle room in your budget, we definitely recommend using a calligrapher – plant-based and eco-friendly inks aren't hard to come by and the results will be drop-dead gorgeous.
Go paperless for pre-wedding events
Need to send out invitations for things like a bachelorette party or bridal shower? Do it via email or FB event. Digital invitations may not be as formal as sending out a full-blown invitation suite, but they get the job done and are a lot easier on the environment.
Find your wedding stationer and invitations on WeddingWire »