9 Questions to Ask a Wedding Stationer
Before you start dreaming up the perfect invitations for your big day you'll need to find the right stationer. Here's all the questions you should get answered before you commit.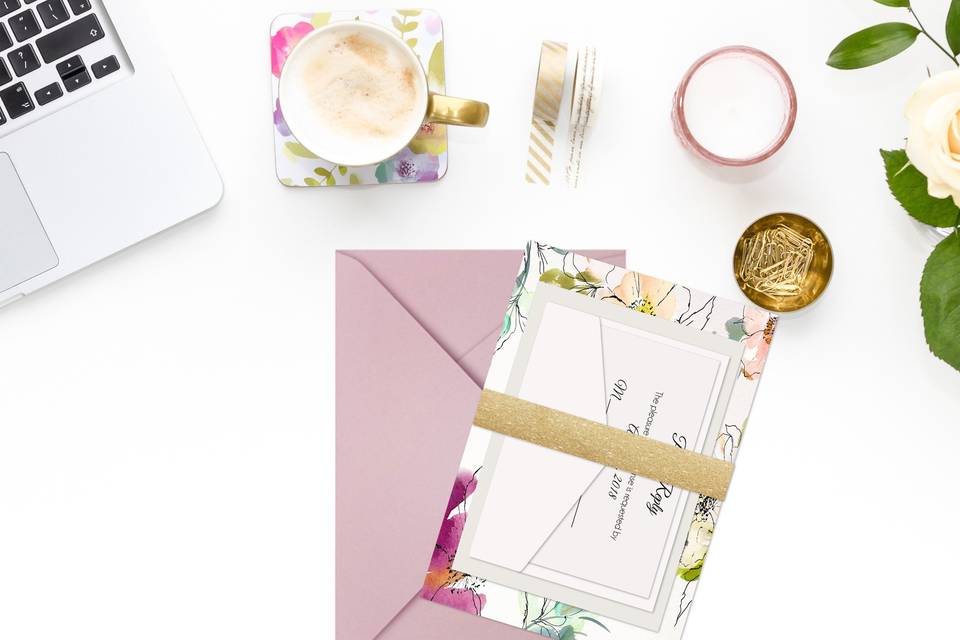 Clueless when it comes to wedding stationery? Well, there are a few things you'll want to get straight before you start signing contracts and writing cheques. From printing techniques to payments, these are all the Qs you'll need As to before committing.
Here are the top questions to ask a wedding stationer.
What type of printing techniques do you offer?
Before you start choosing papers and fonts, you'll want to get acquainted with the popular types of printing techniques. Using different techniques will alter the style and cost of your wedding stationery, so choose carefully. Here's a little rundown of all the techniques you need to know:
Thermography: A mixture of ink and special powder is applied to the paper with heat. This will make the text and graphics slightly raised.
Engraving: The paper is pressed between a metal plate and an inked plate. This will create raised, coloured text and graphics.
Letterpress: A metal plate is used to press text and graphics into the paper. This will make them indented.
Foil stamping: Metallic foil is pressed onto the stationery, making the text and graphics shiny.
Digital: A digital printer is used to produce stationery. The text and graphics will lay flat on the page.
If your desired wedding stationer can't do your desired technique(s) in-house, they may be willing to outsource the job. Keep in mind that if they do outsource the job it may take a little longer.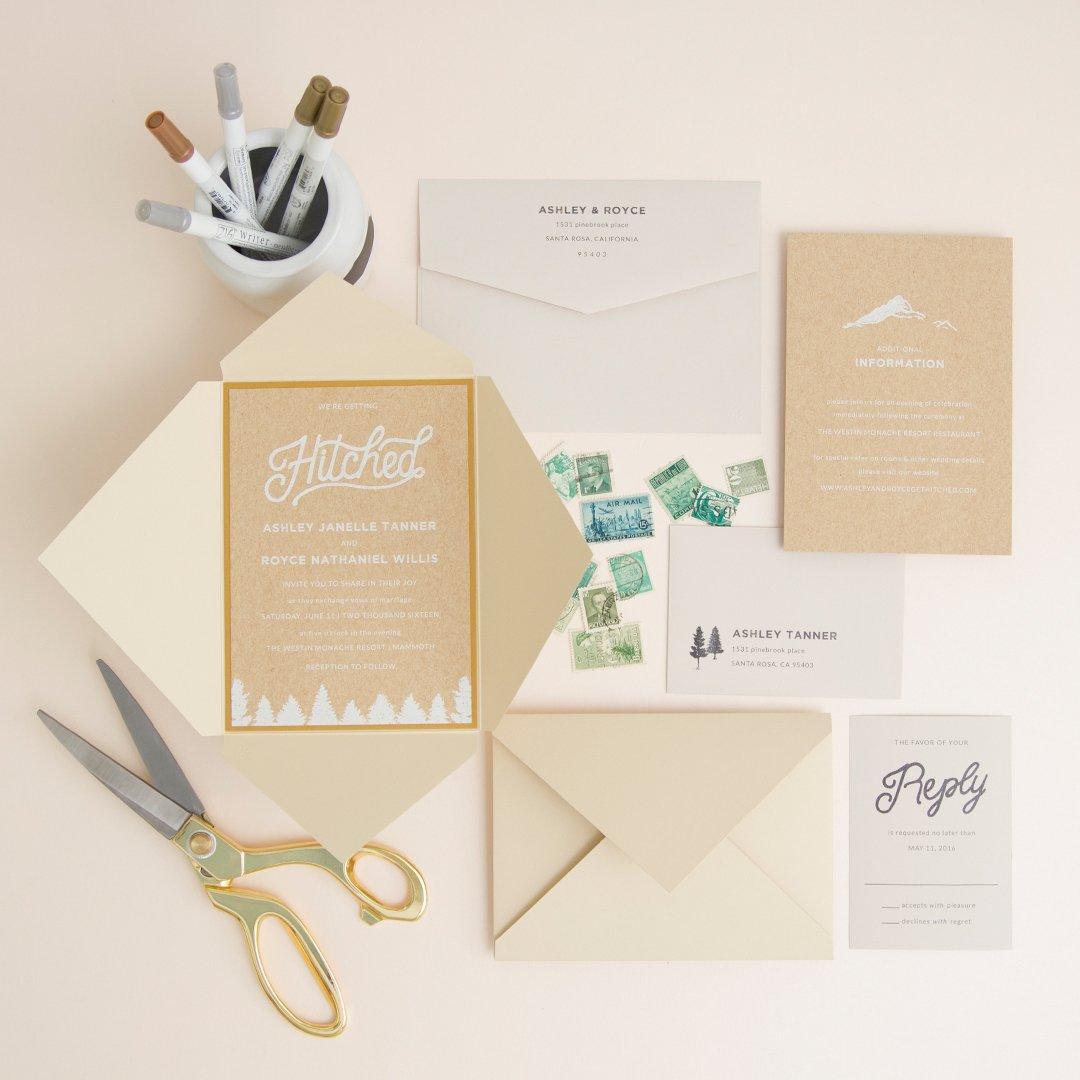 How much can I customize my order?
Stationers are usually more than happy to help you create all of your wedding stationery from scratch - just keep in mind that customization comes with a cost. The more unique your invite is, the heftier the bill it will rack up. There are three basic options to choose from (ranging from most to least expensive):
Custom: If you're down to shell out the big bucks, having personalized wedding stationery is the way to go. You'll get to choose everything from the paper to the printing technique.
Semi-custom: Don't have the funds for custom but aren't willing to go the generic route? Opt for semi-custom stationery. This involves slightly tweaking a preexisting design to suit your needs (this could mean anything from changing the font to switching up the layout).
Preexisting design: If you don't mind going with a more generic style, your stationer should have plenty of templates to choose from. This makes their job easy as all they have to do is plug your wedding info into a preexisting design.
Can you give me a rundown of the production process and timeline?
You'll want to hear all the ins and outs of the process so that you can stay organized and on top of things. Remember to provide your stationer with your wedding date and important deadlines so that they can work with you. Together you should be able to hash out a plan that works with their production schedule and your wedding plans.
What are your proofing policies?
To avoid ending up with dodgy wedding invitations and menu cards ask your stationer to send you a digital proof of each piece of stationery. This will allow you to give them a once over before everything goes to print. Keep your eyes peeled for spelling errors, pixelated graphics and/or anything that seems off. You may have to go through a few rounds of proofing before everything looks perfect. Tip: ask your stationer if there will be proofing costs before you move ahead with them. This may affect your budget in the long run.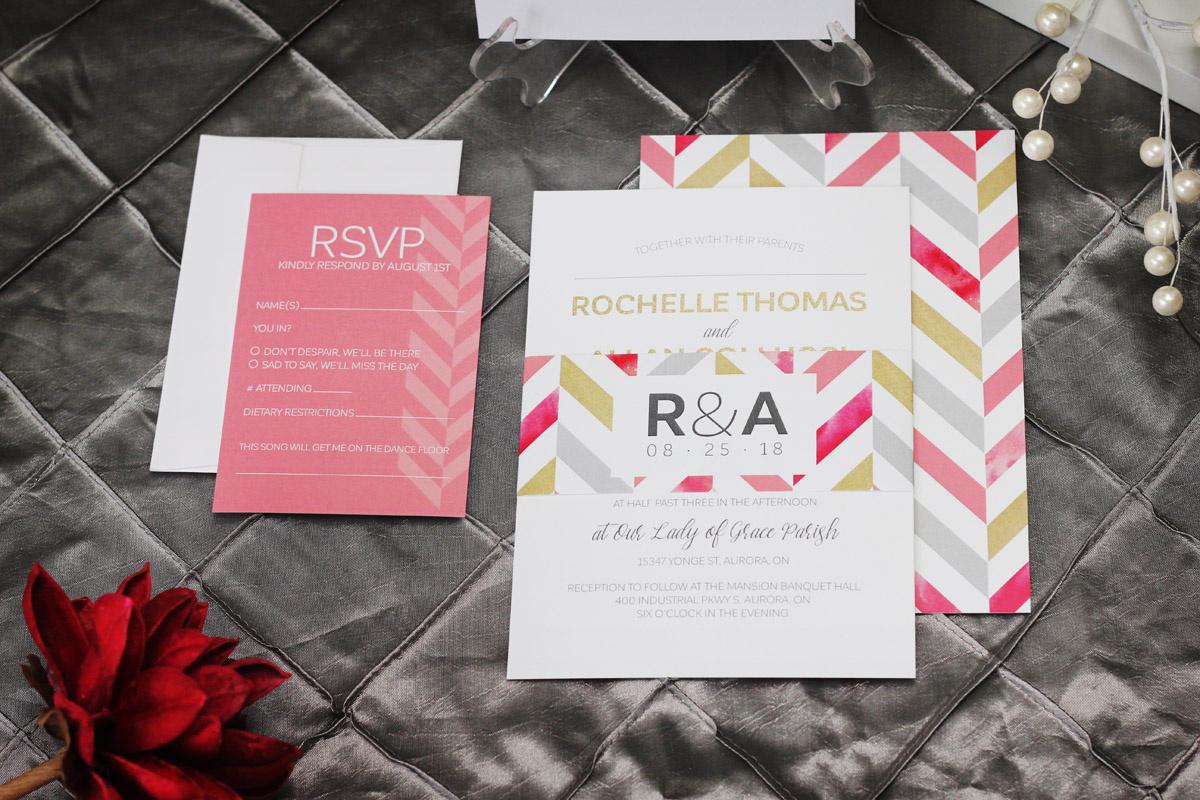 Who will I be working closely with?
If you hired an independent contractor or small business, you've probably already met your point person. However, if you opted to have a chain retailer or larger company deal with your wedding stationery, you may not have a clue. Ask for the contact info of the guy or gal in charge of your order so that you know who to reach out to. You'll want to have a face-to-face meeting with whomever you choose at least once during this process.
Do you offer any discounts?
There is no shame in asking about price cuts, especially if you're ordering a ton of stationery. Many companies offer lower rates if you're ordering in bulk, so consider getting your place cards, menus, invitations and programs from the same retailer.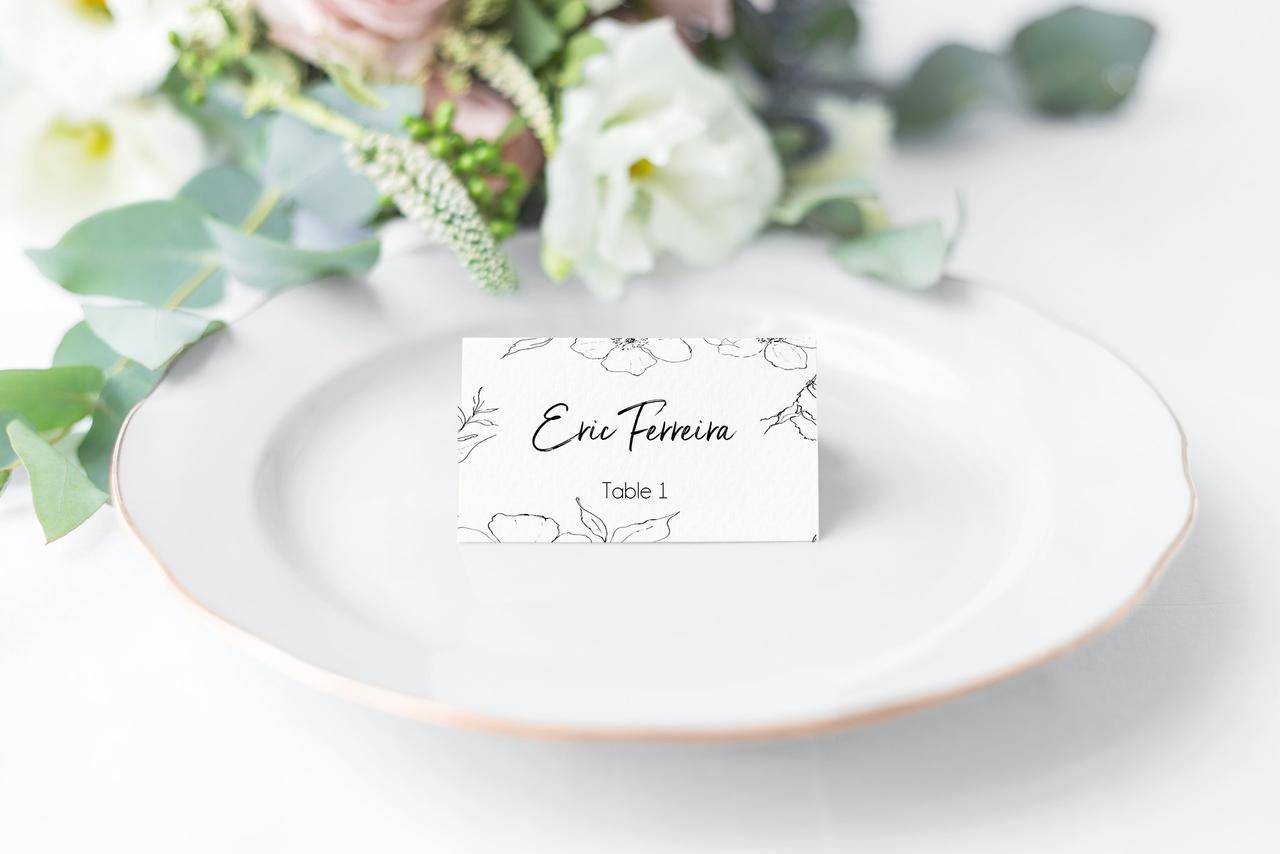 Do you offer assembly and addressing services?
Putting together all your wedding invitations can be quite the time consuming project. While it may seem like a piece of cake, the process involves much more than simply cramming a few enclosures into an envelope and sending them off with Canada Post. You've got to organize and stack all of your inserts, package them perfectly and address each one individually. If you'd rather let the pros take care of it, ask your stationer if they can handle the addressing and assembly. If they don't offer the service, they may be able to put your in contact with someone who does.
Can you give me a postage estimate?
Invitations and save the dates come in all different shapes and sizes. If you're not too sure how many stamps you'll have to tack onto your invites, ask your wedding stationer for a postage estimate. As they're the one sorting out your paper, invitation size and weight, they'll be able to give you an educated guess.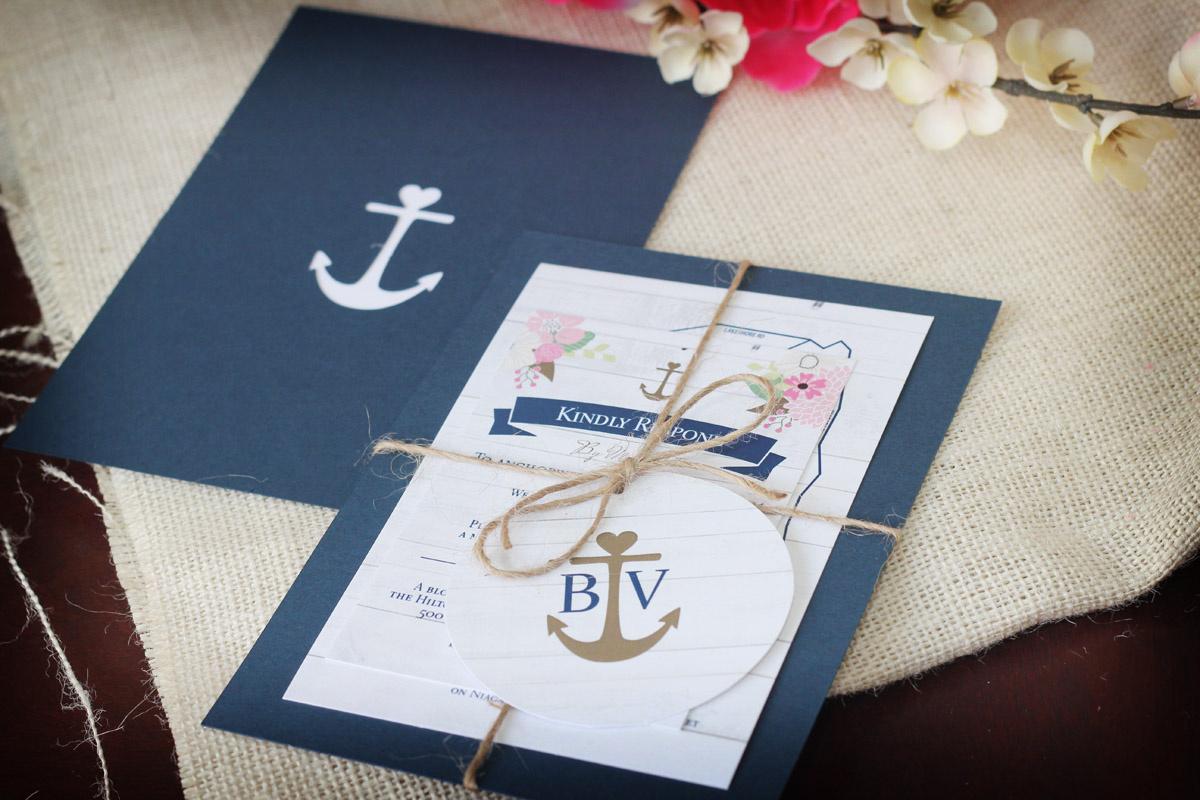 What do I need to know about payment?
Different stationers have different terms of payment. Make sure to get a rundown of when your payments are due, if they can be paid in installments and how you're expected to pay before you finish your meeting. Note that most places will accept debit and credit, but some independent contractors prefer being paid cash. This info will help you with budgeting and planning for the rest of your wedding.
Find your wedding stationer and invitations on WeddingWire »