How to Create the Perfect Wedding Invitations for Your Big Day
Don't know where to start when it comes to your wedding invitations? We've made this crash course just for you.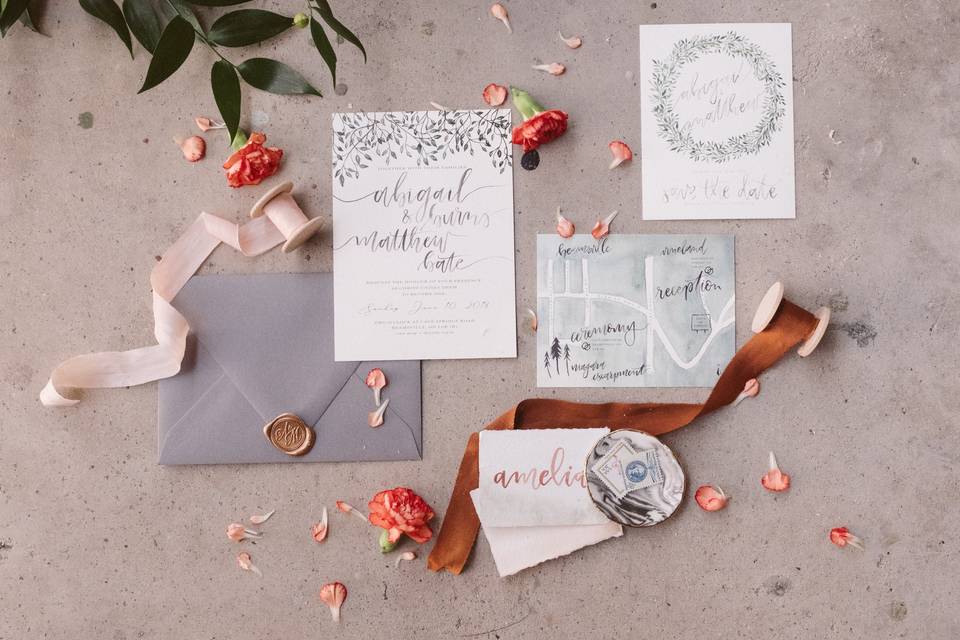 Ready to get to work on your wedding invitations? While you've probably sent out your fair share of e-vites and birthday RSVPs in the past, there's a good chance you don't know everything that goes into the invitations for your big day. They cost a little more and require a bit more TLC, but the end result is totally worth it. We've hashed out everything you need to know about putting together yours to eliminate any guesswork.
Here's how to create the perfect wedding invitations for your big day.
Sort out your budget
You want to have a solid idea of how much you can spend on your wedding invitations before you really get down to business. Typically, couples invest about 3% of their entire wedding budget in their stationery, so use that as your goal. Remember, that money isn't just reserved for your invitations - it accounts for menus, signage, place cards and any other paper goods that you'll need for your big day. You can figure out the exact dollar figure by using our handy Wedding Budget Planner.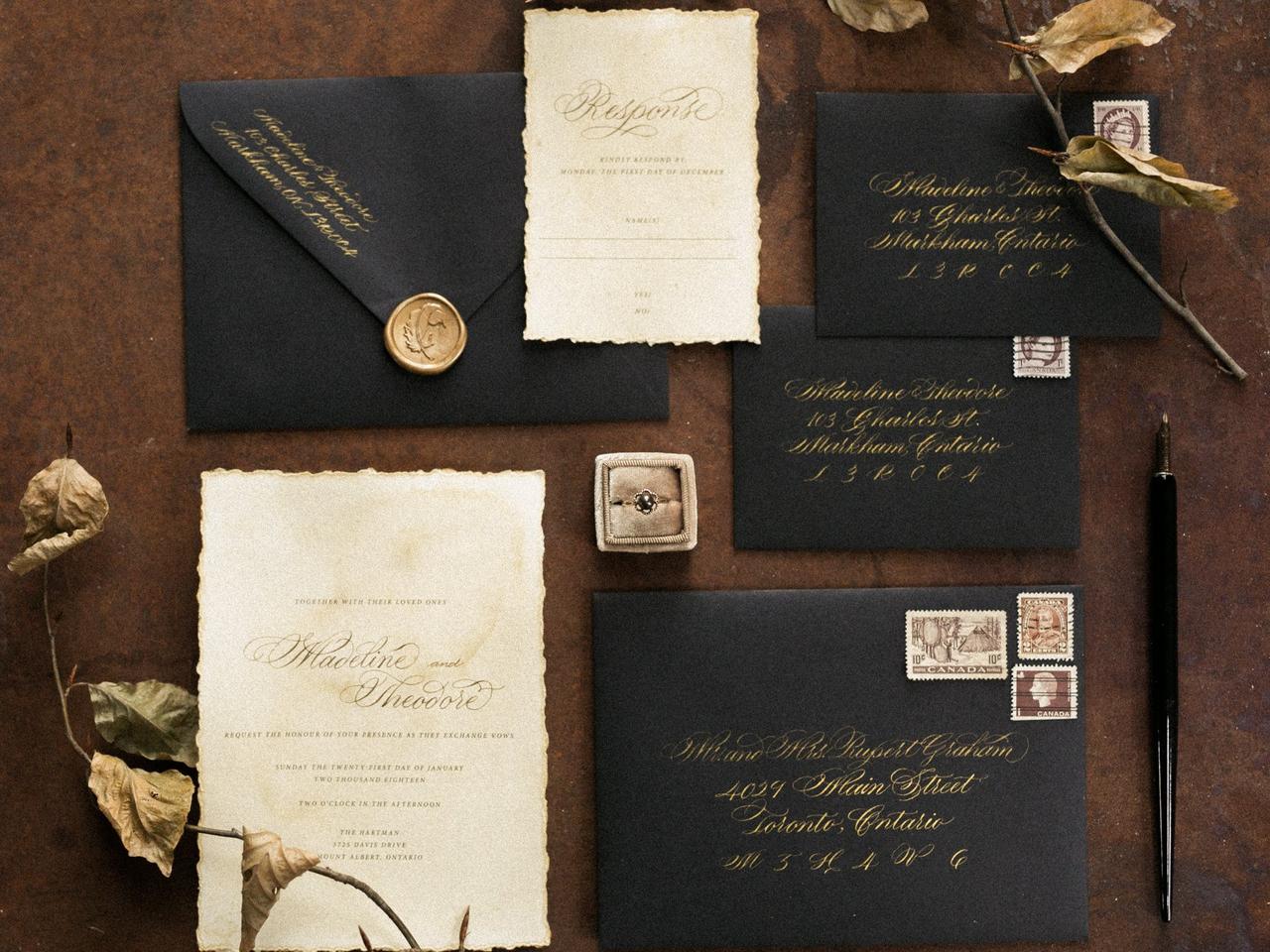 Hunt for inspiration
Before you talk to any professionals, you'll want to have a good idea of what you're looking for. Head to Etsy, Instagram or scroll through vendor profiles to get a feel for the style of wedding invitations you like. Also, check out our roundup of the latest wedding invitation trends.
Find your stationer
The next step is to hunt down the right man, woman or company for the job. Our wedding invitation listings section is filled with professionals that work in just about every style and cater to a range of price points, so you're bound to find one that fits the bill. P.S. you'll want to ask your prospective stationer these questions before signing them on - there may be a few makes or breaks you find out during the interview process.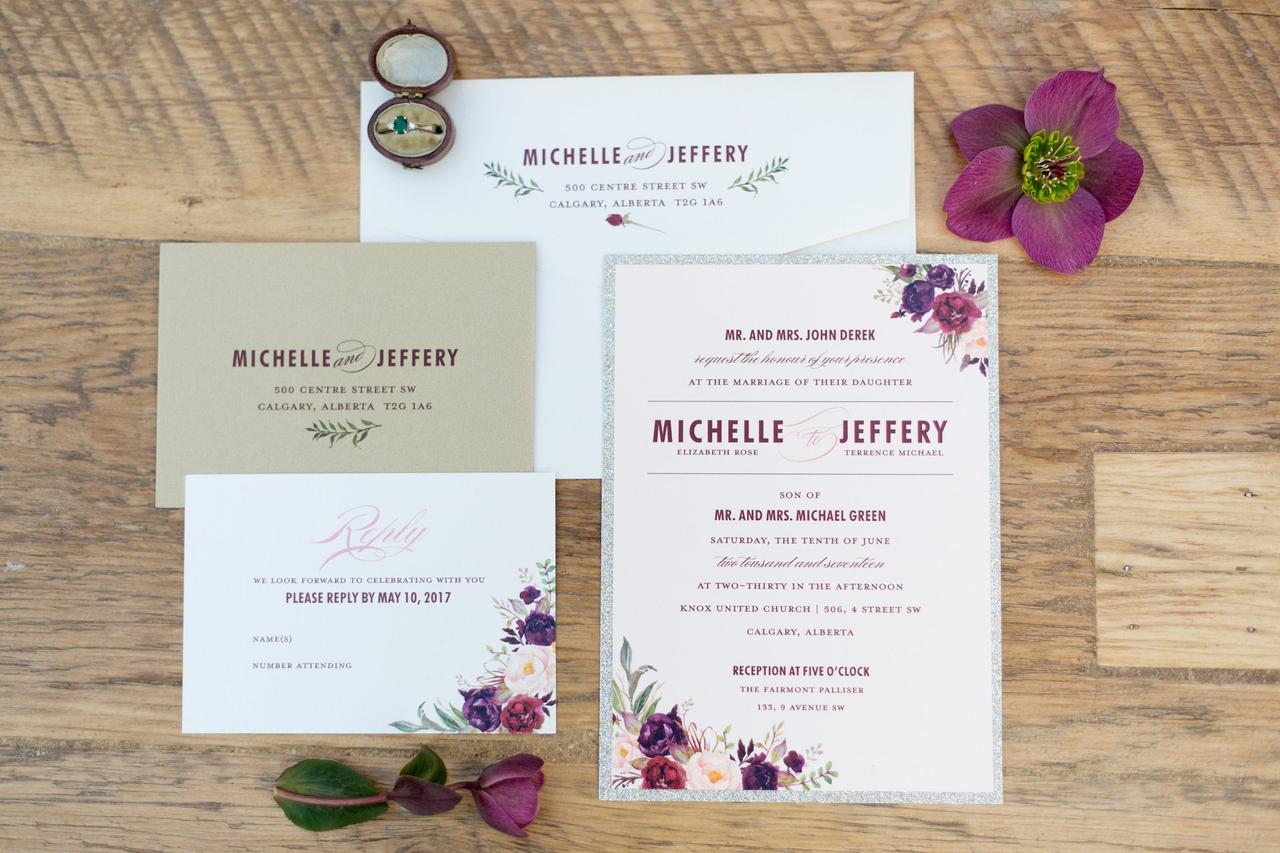 Sort out the details
Now that you've got your money sorted and your stationer picked, it's time to start putting together those wedding invitations. You'll need to choose things like paper weight, format and printing style before you move on to the actual design. Different supplies and techniques will make your invitation and postage costs go up or down, so it's important to pay attention. For example, a heavy paperweight with engraved print and foil stamping will be much more expensive than a lightweight paper with digital print. We suggest going through your options with your stationer beforehand so that you know exactly what you're getting (and how much you're spending).
Make 'em pretty
Once you've decided on how your wedding invitations will be printed and what they will be printed on, you can start looking at the actual design. From rustic chic invitations with pressed flower accents to whimsical watercolour designs to sleek, royal wedding-inspired stationery, you've got no shortage of wedding invitation ideas to choose from. Remember, most stationers offer bespoke options, but if you're looking to save money, you can usually choose from a selection of premade designs.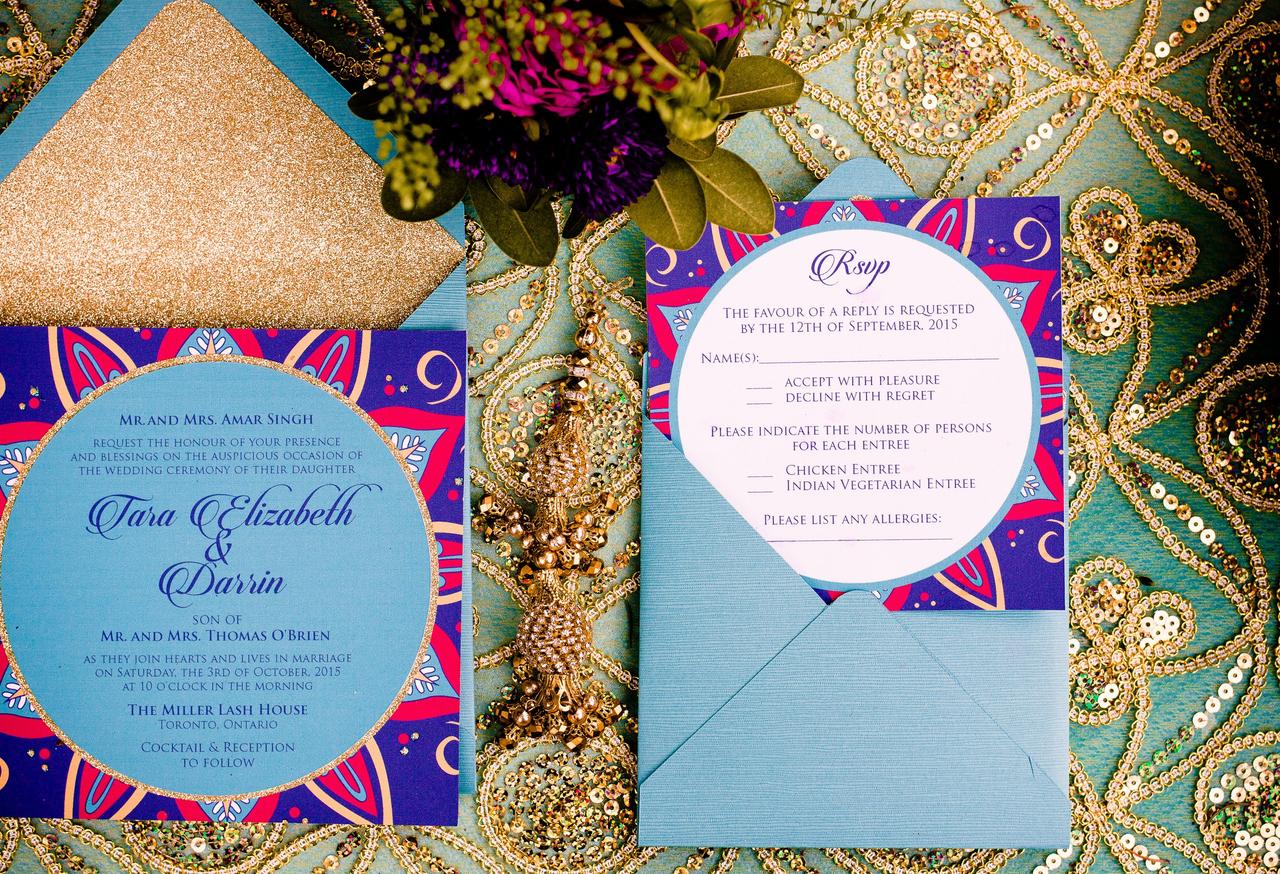 Decide which enclosure cards you need
You'll also need to figure out which enclosure cards will accompany your wedding invitations. Keep in mind that the fewer additions you make, the cheaper your invitation suite will be to create and mail out. You'll need to follow the same steps for them as you did when creating your actual invitations, though, for consistency sake, you'll probably want to keep most of the details identical.
Pen your invitations
The last step you'll want to take before sending everything to your stationer is deciding what your wedding invitations and enclosure cards will say. We've created this crash course on wedding invitation wording so that you know exactly what to say and how to say it. Don't forget to proofread for typos, either!
Find your wedding stationer and invitations on WeddingWire »