Watercolour wedding decor, signage and stationery will give your celebration's accents a whimsical, artsy feel. Whether you want to add a few subtle touches or make your entire wedding venue a painted masterpiece, you've got options. We've rounded up our favourites to give you a little inspo and help get those creative juices flowing.
Here are some watercolour wedding decor ideas you'll totally want to steal.
Invitations
Let your future wedding guests know just how dreamy your wedding will be by using a watercolour design for your wedding invitations. Don't forget to use hues that hint at (or match) your actual wedding colours.
Welcome Sign
The first thing your guests will see when they arrive at your wedding venue will be your welcome sign. Make it extra gorgeous by adding a few watercolour details, like flowers or an abstract background design. P.S. you can totally DIY this if you feel like embracing your inner artist.
Backdrop
For watercolour wedding decor in your ceremony or reception space, mount watercolour graphics to a wall or hang oversized cut out flowers like these to create an eye-catching 3D effect.
Ceremony program
Even small details, like your wedding ceremony program, can be beautified with a bit of watercolour magic. We love the floral design on these ones.
Escort cards or place cards
Speaking of small details – your escort cards or place cards can also be amped up with the help of watercolours. If you're going for a simpler design, have a crafting night with your wedding party and make them yourselves. This will save you money and is a great bridesmaid bonding activity.
Seating Chart
Pretty up your seating chart by scrawling your guests' names on a painted surface. This can double as watercolour wedding decor, so get creative with your design.
Menu
Make your tablescapes even more insta-worthy by finishing off each place setting with a watercolour menu. Yes, your food will be the star when it arrives, but your stationery can be equally stunning with the help of an artist's touch.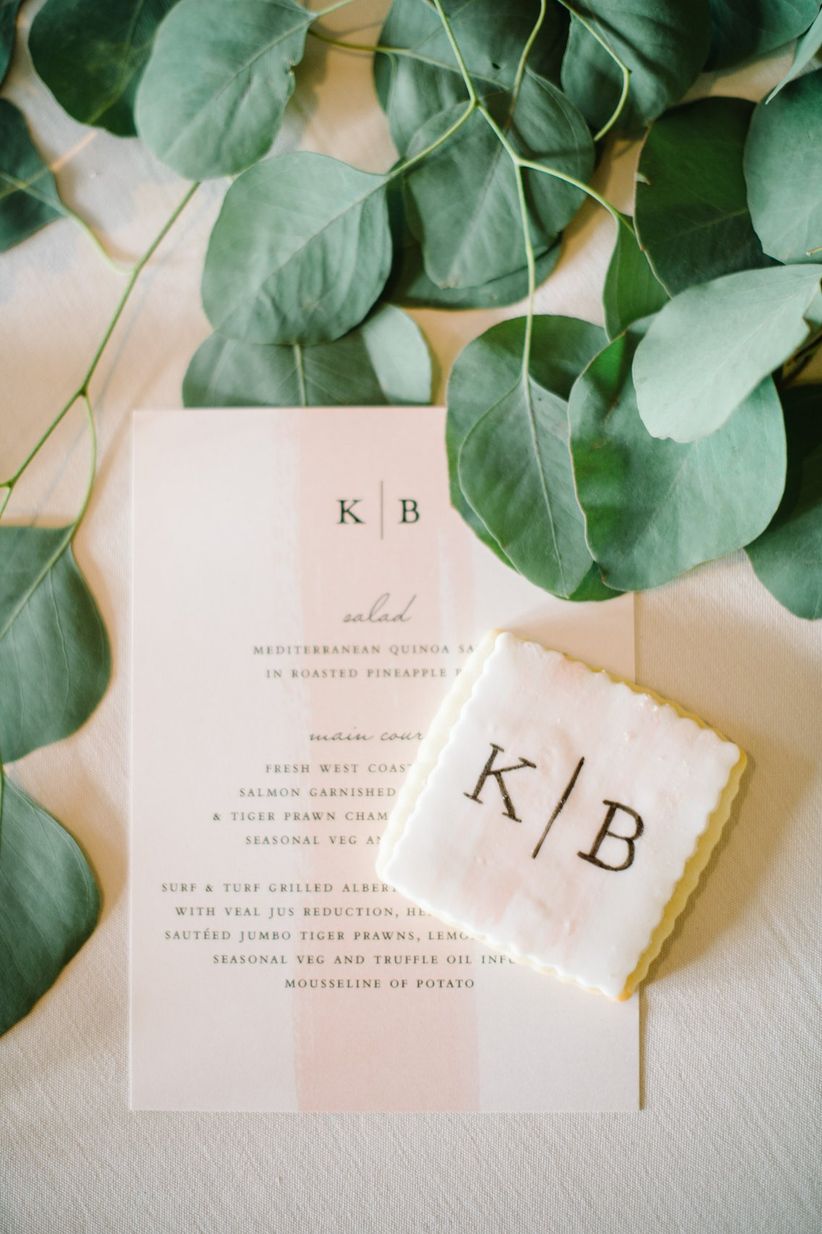 Wedding cake
Every wedding cake is a work of art, but you can really take yours to the next level with a watercolour design. Ask your baker to paint something that fits your unique wedding theme - be that blooms, animals, abstract strokes or a filigree pattern.
Framed accents
If you want to add even more watercolour wedding decor to your space, put a few of your favourite painted prints into frames and pepper them around your venue. Spots like your wedding card box table, bar and dessert table work great.
Find wedding decorations, florists and event rentals on WeddingWire »