Wedding Cake Glossary
From buttercream to swiss dots, here are all the wedding cake terms you should know before sitting down with your baker.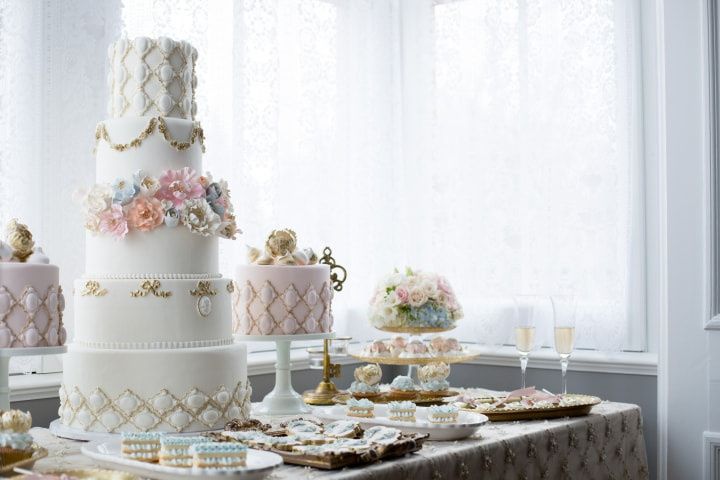 Your wedding cake will be the pièce de résistance of your reception, so you've got to nail it. While you're probably already well-versed in flavours, there's a good chance you don't have a clue what the words 'cornelli' and 'dragée' mean. We've crafted this list to help you brush up before you sit down for a Q and A with your wedding cake baker.
This is your wedding cake glossary.
Buttercream
A velvety icing made of butter and powdered sugar that can be used inside and/or on top of a cake. Texture-wise it's pretty much the exact opposite of fondant, so it'll give your wedding cake an airier feel.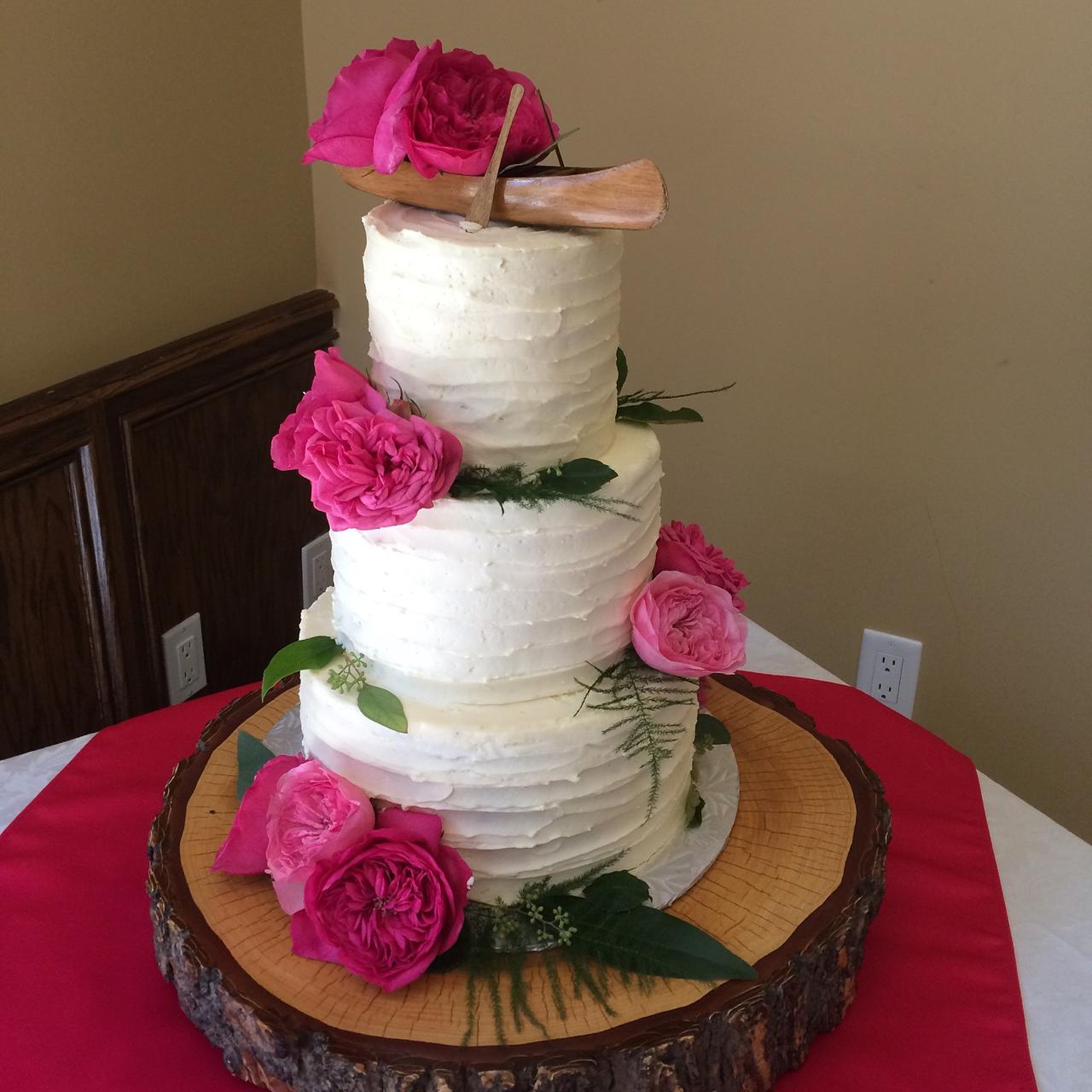 Cornelli
A lacey pattern created using a piping bag. The baker will typically do this freehand, drawing curving lines that don't touch or overlap with icing.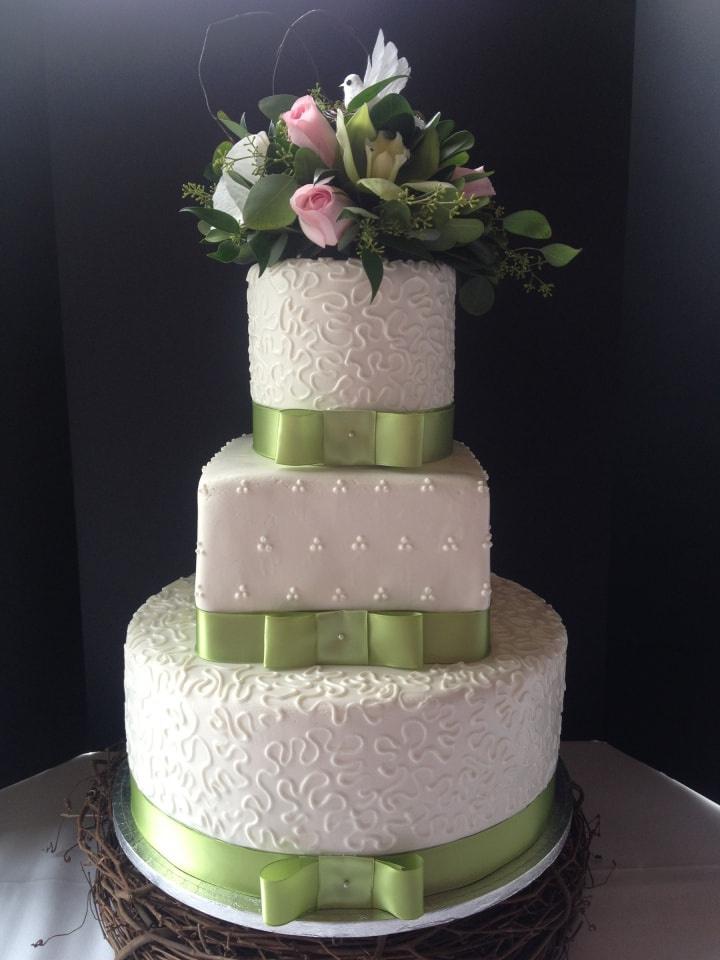 Custard
A super sweet sauce made from milk, eggs and sugar. Depending on the cake, this can be used in place of icing or filling.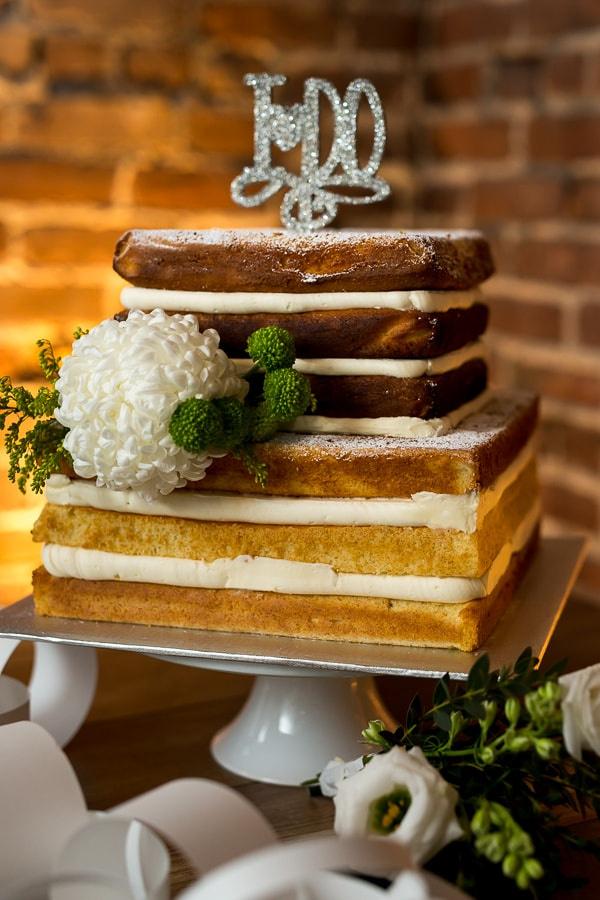 Dragées
Itty bitty round candies used to decorate the outer layer of the cake. They can be used to create pretty much any design.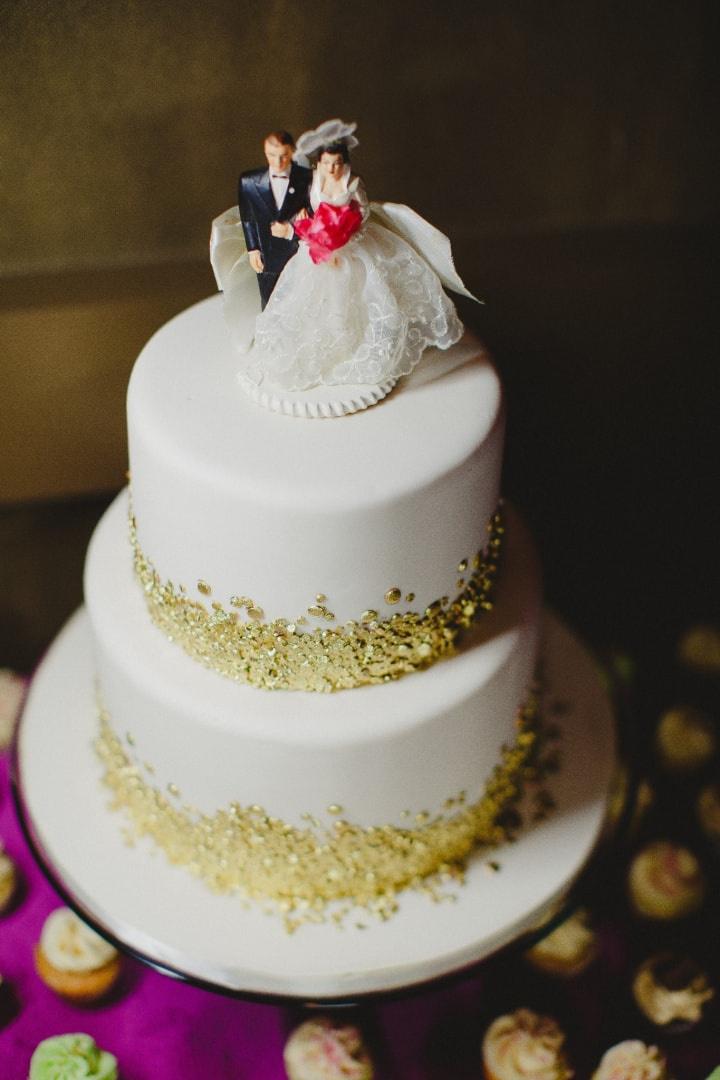 Faux-Bois
Faux-bois (fake wood in English) is exactly what it sounds like. It means designing your cake to look as though it were made from wood with the help of buttercream or fondant. Perfect for rustic, outdoorsy affairs.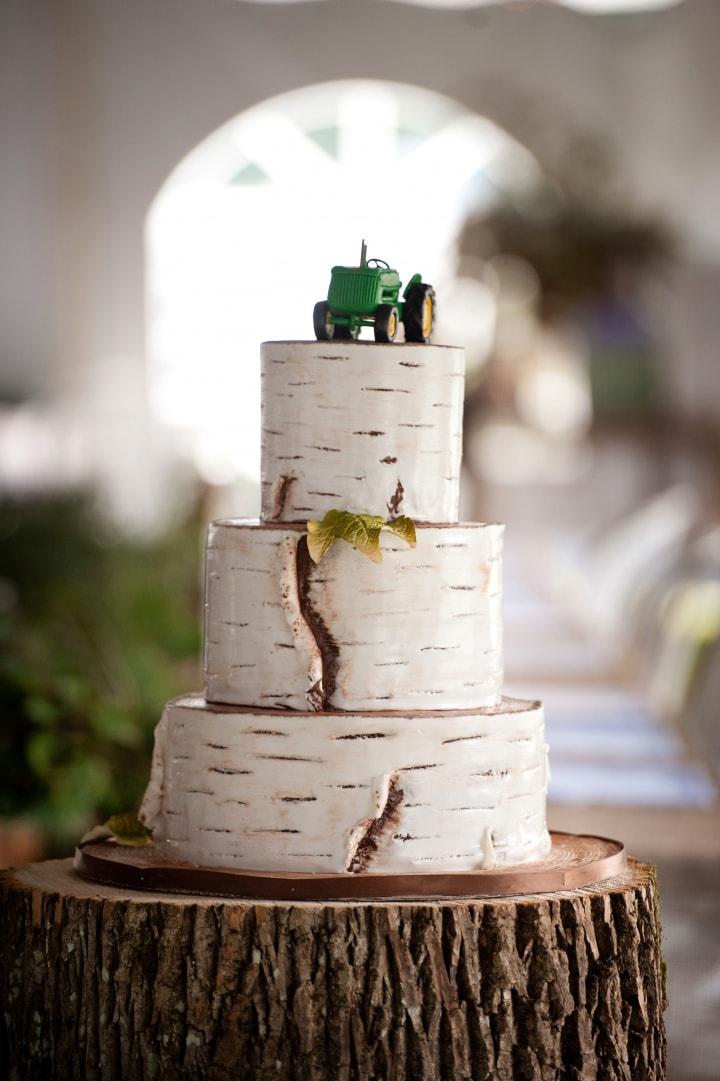 Fondant
A thick icing blend made of sugar, water, gelatin, and glycerol. It's can be used to cover the entire cake (giving it a smooth surface) and/or to make accent decorations like flowers and 3D designs.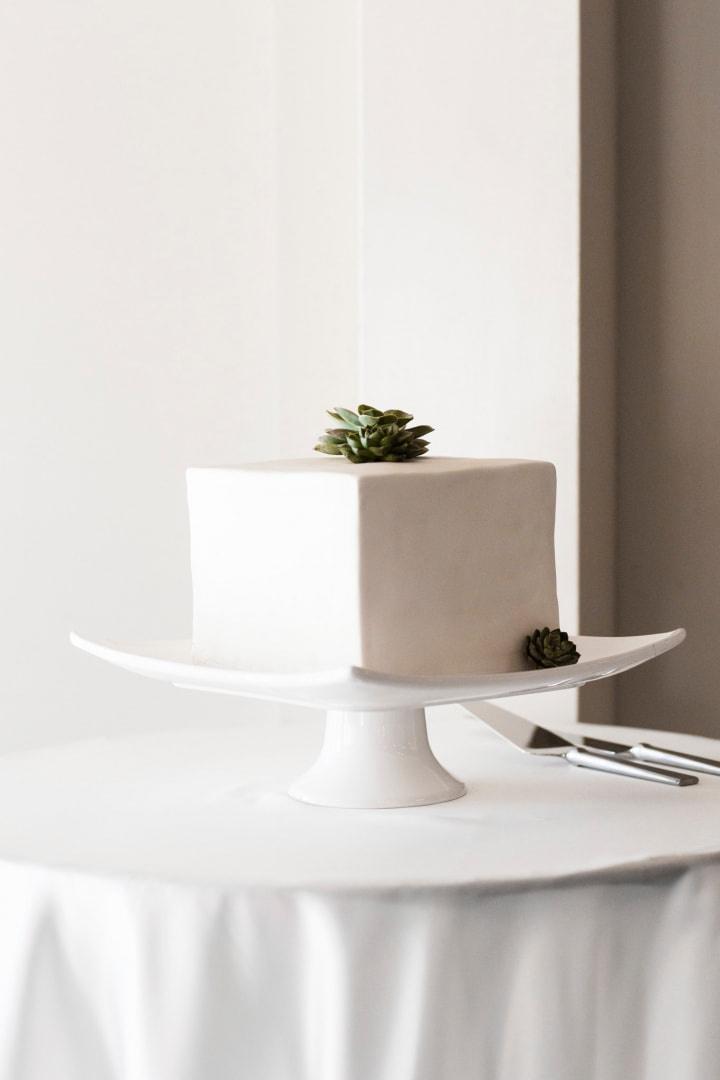 Ganache
A creamy mixture made of chocolate and cream that can be used in place of (or along with) icing or filling.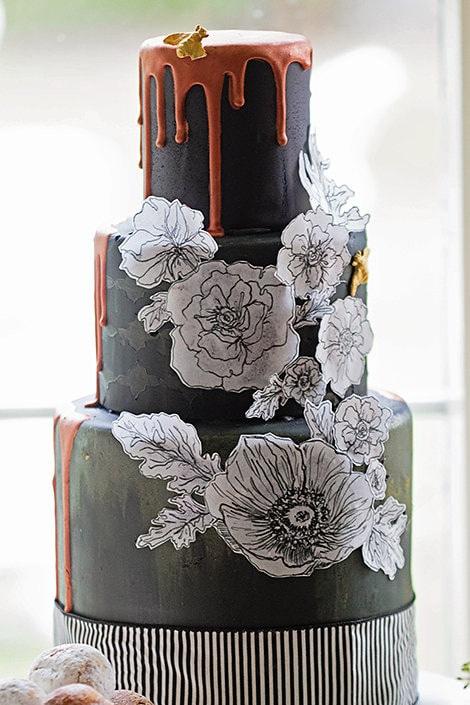 Gold Leaf
A thin sheet of gold that can be applied to a cake in flecks or large sheets. It'll give your confection that little bit of shine and shimmer it needs.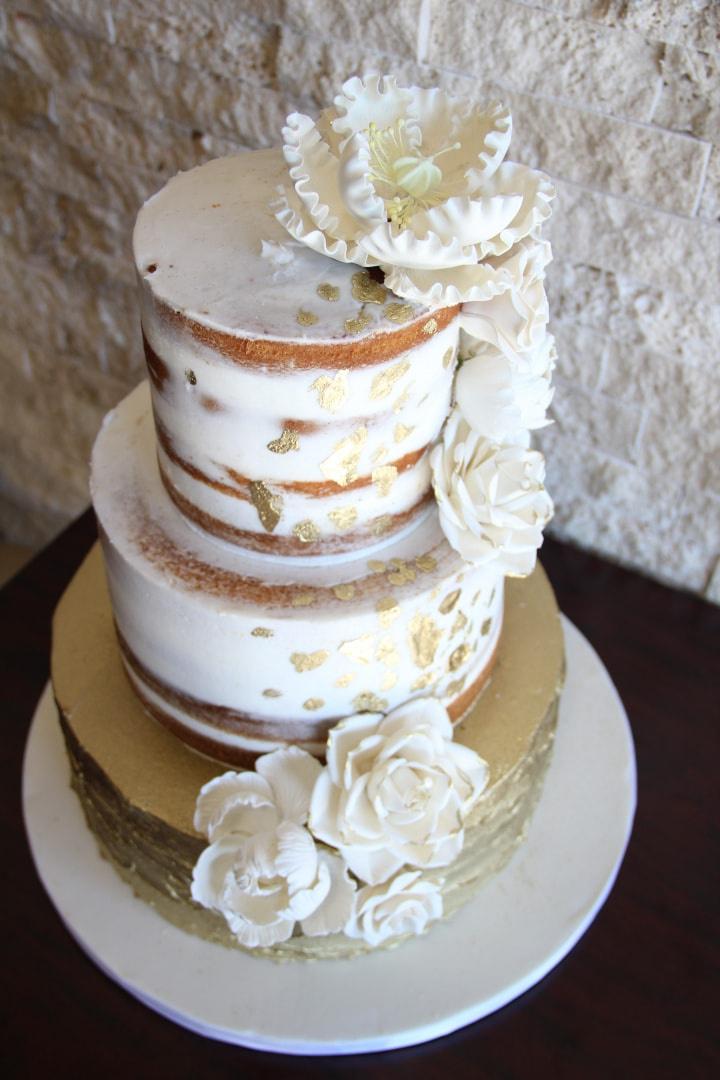 Gum Paste
A thick icing blend made of egg whites, sugar, tylose powder and vegetable shortening. It's typically used to make more elaborate 3D decorations for cakes as it, unlike fondant, becomes brittle when it dries.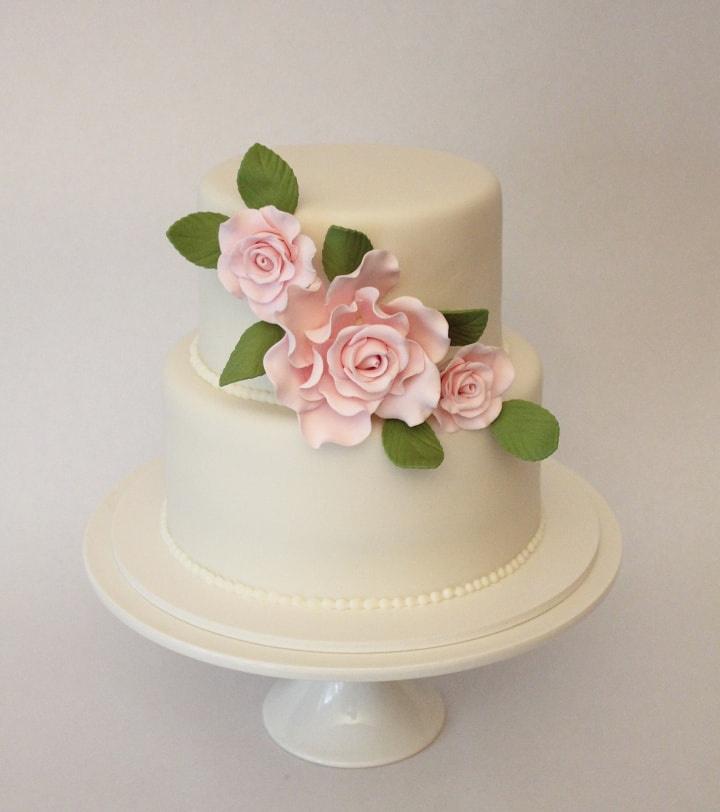 Hand-Painted Designs
Designs on the outer layer of a cake, created using a brushes, sponges and other tools along with food colouring. There's a wide range of styles to take advantage of, but fan favourites include marbling and florals.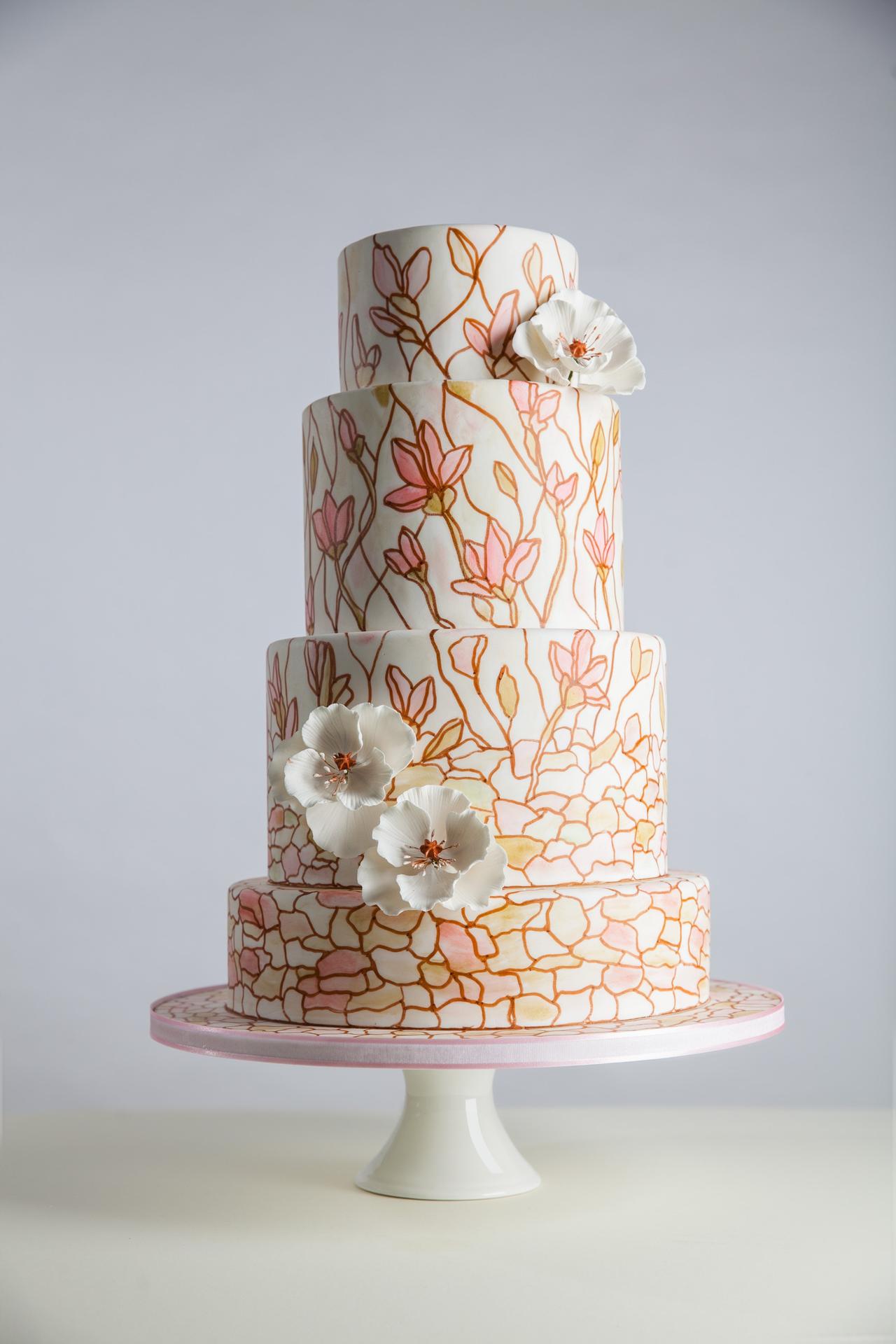 Hand-Piped Designs
Designs on the outer layer of a cake, created using a piping bag filled with icing. These are usually done freehand, so make sure you're working with a skilled artist!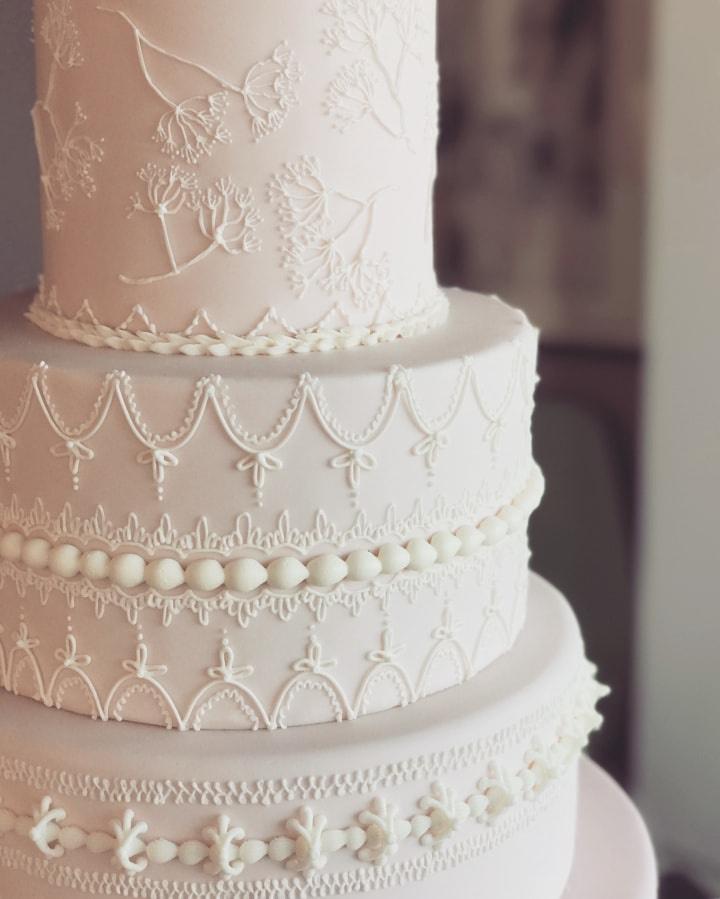 Image Transfer
An image is printed onto fondant and then applied to the outer layer of the cake. This is super trendy right now, bakers are using everything from wallpaper patterns to images of real flowers.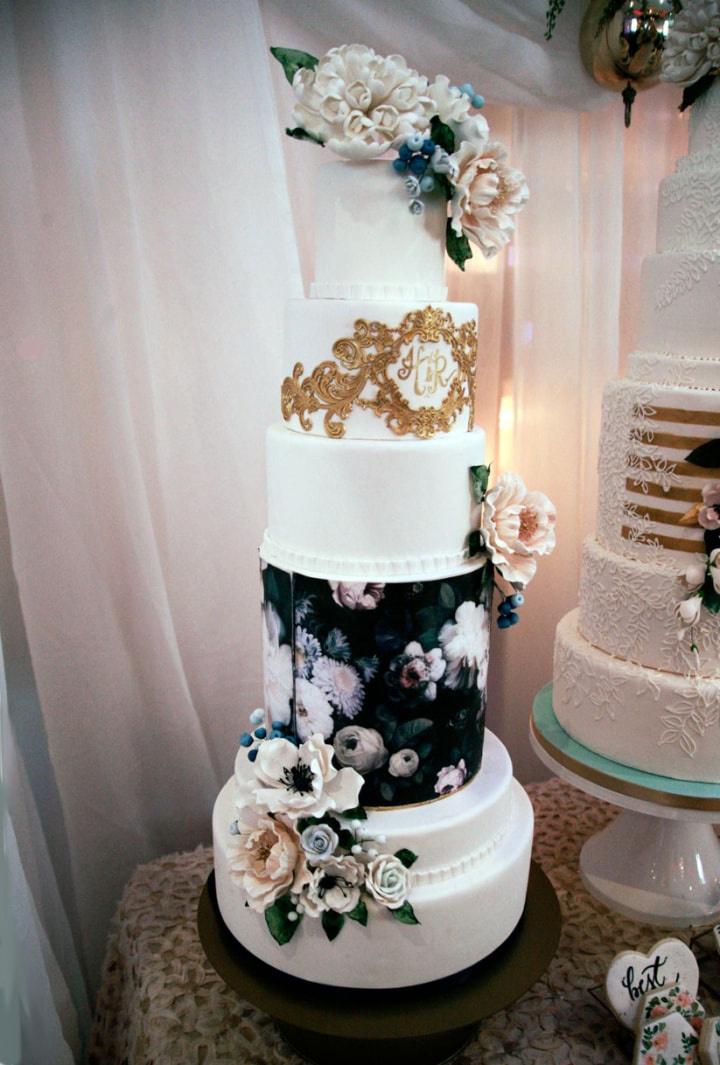 Lace Appliqué
A lace design that is created by pressing rolled fondant into a mold (or, if your baker is very skilled, crafted by hand). Using it will give your cake a old-timey, vintage feel.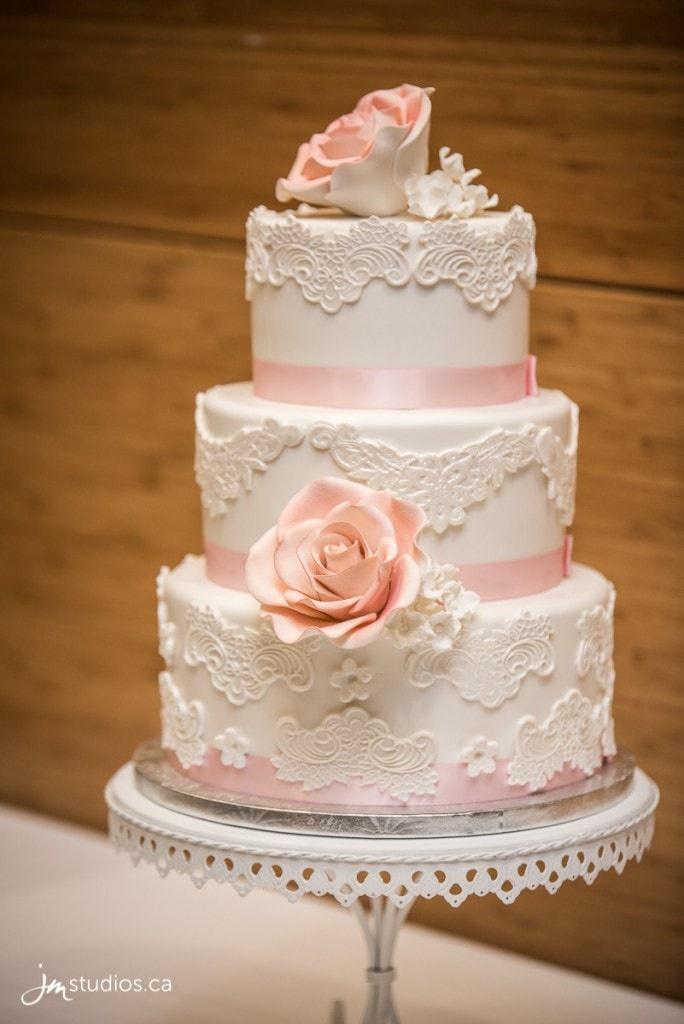 Luster Dust
This is the fairy dust of the cake world. It's a decorating powder that comes in pretty much every colour under the sun and will make your confection shine.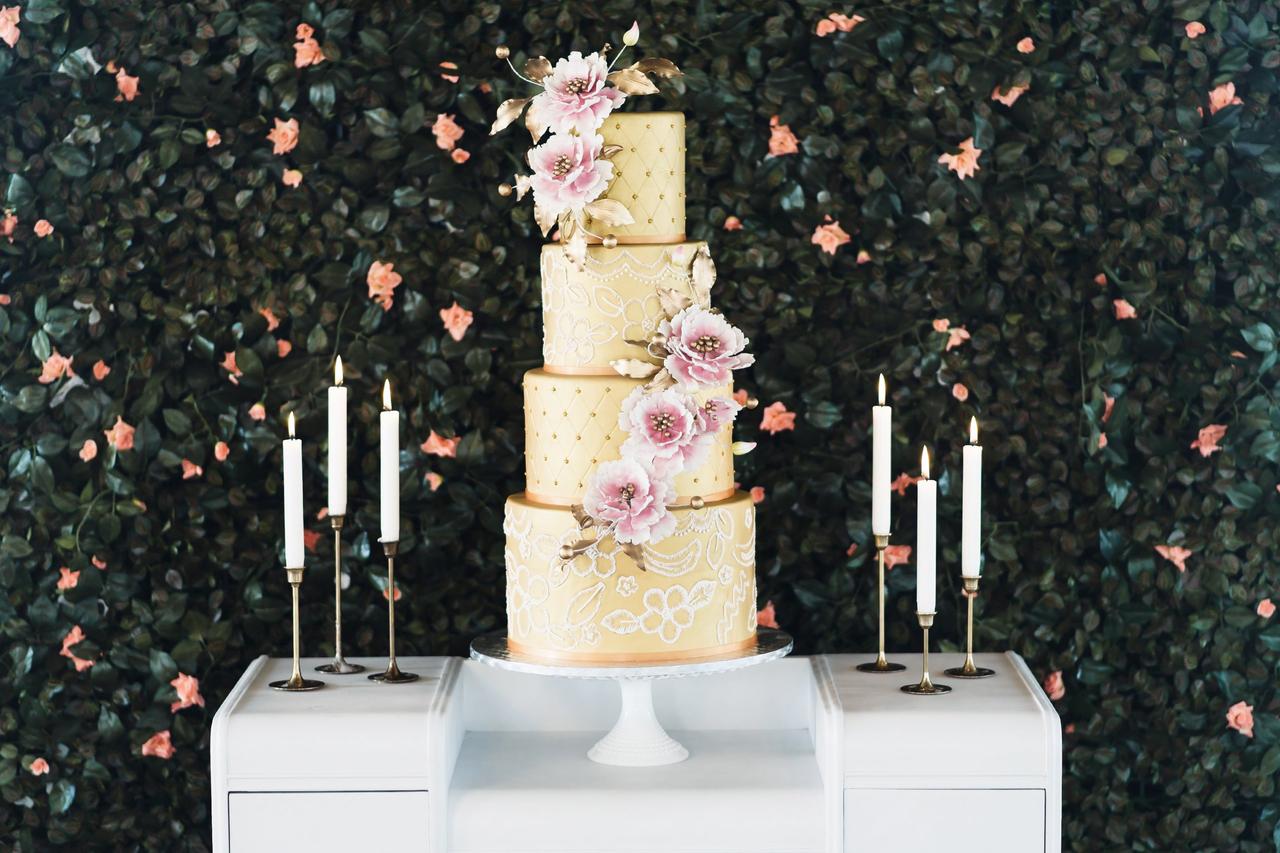 Marzipan
A sweet paste made of ground almonds, sugar and egg whites. It's can be used to cover a cake or be made into decorations, like flowers, to adorn it.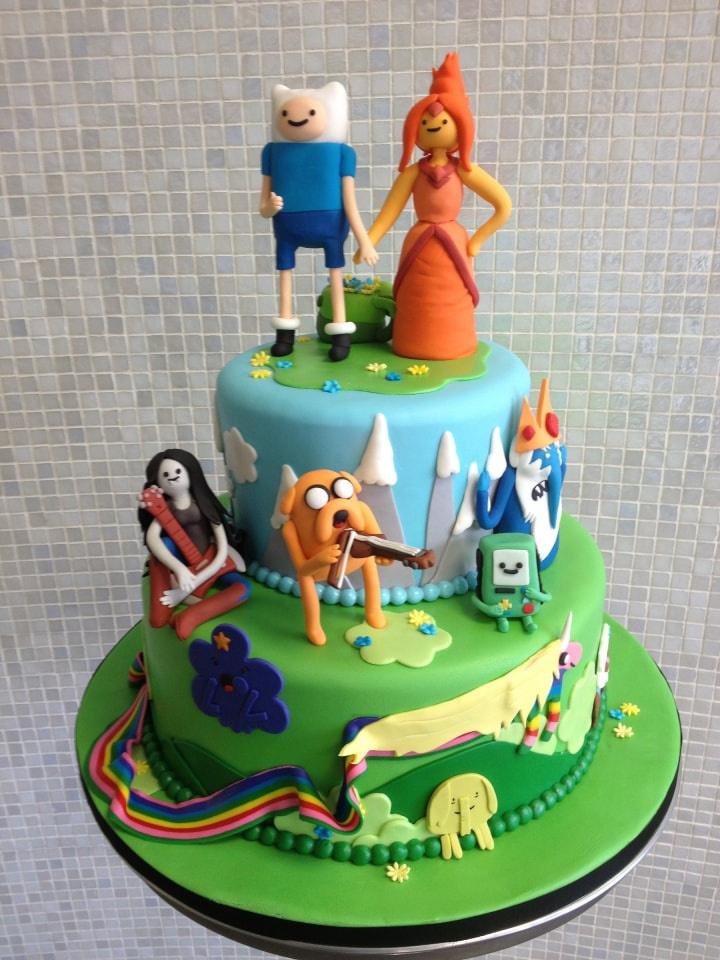 Naked Cake
A cake with no frosting (or very minimal frosting) on the outer layer so that you can see each layer inside the cake. Naked cakes are typically topped with flora, fauna and/or berries. Their trendy, rustic vibe makes them perfect for barn and loft weddings.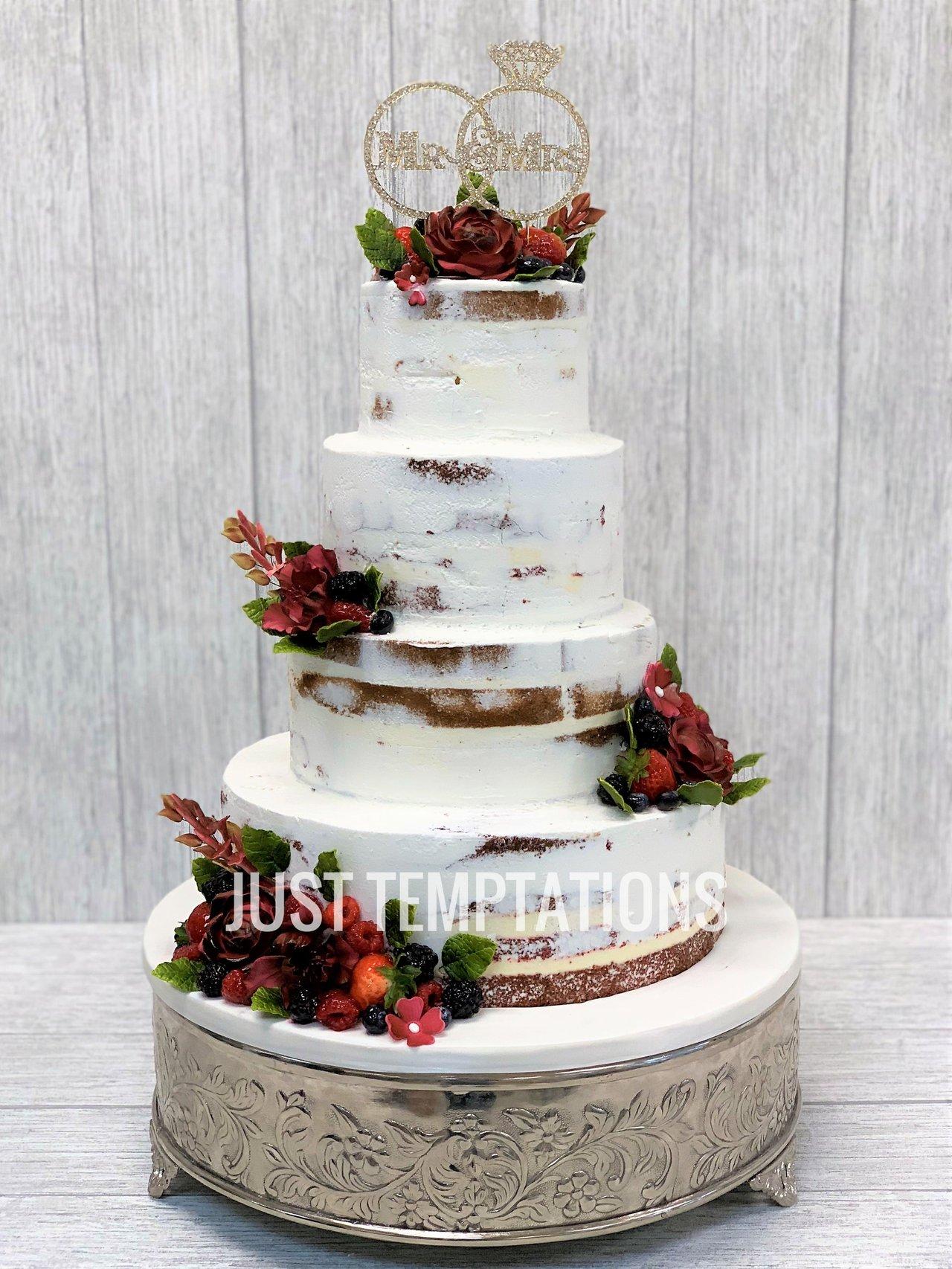 Ombré
Cakes with ombré designs fade from dark to light in colour. For example, the bottom tier of the cake may be a bold, royal blue shade that will gradually fade with every inch or tier, leaving the top light blue or even white.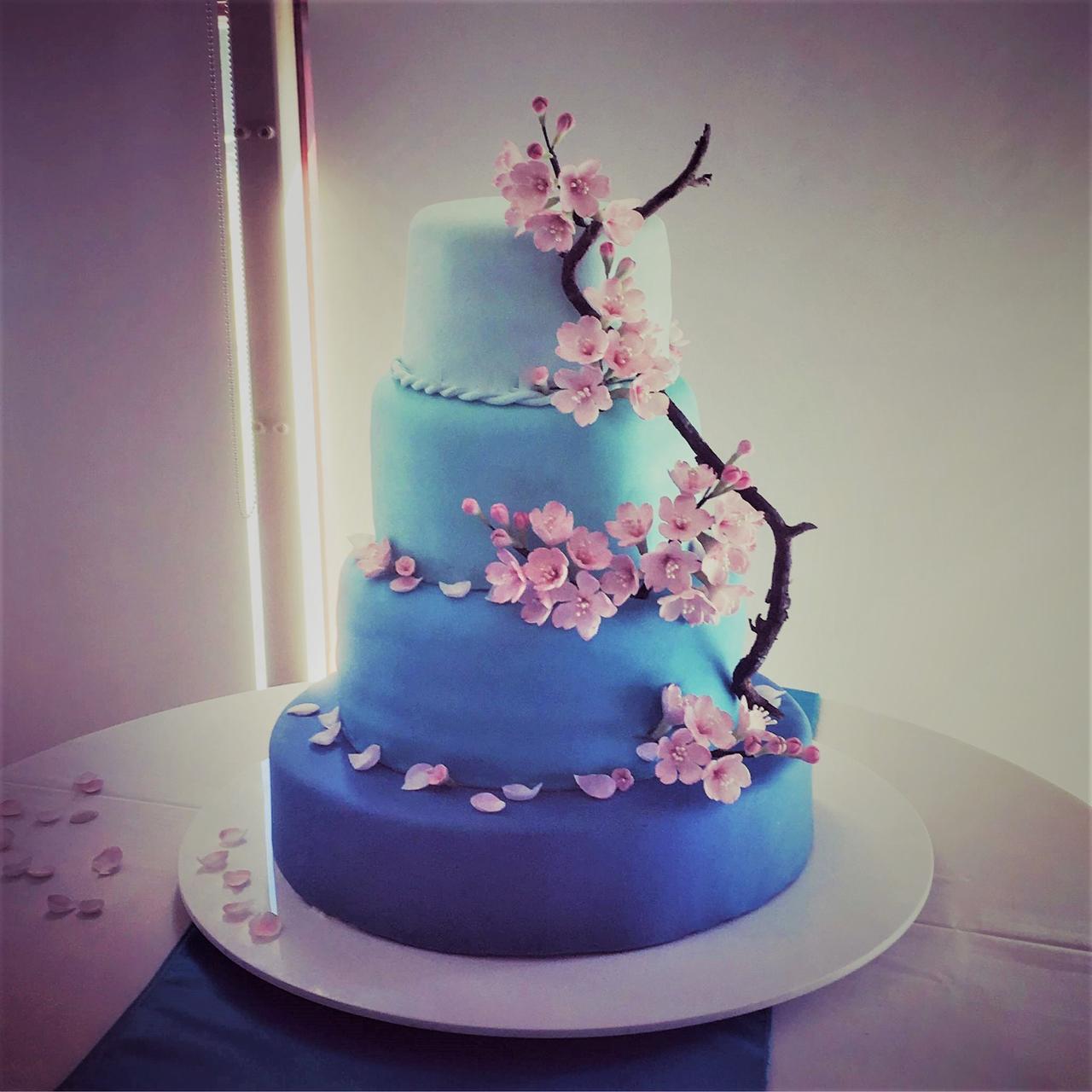 Quilted Design
A diamond-shaped pattern is pressed into the icing on the outer layer of the wedding cake, giving it the appearance of a quilt.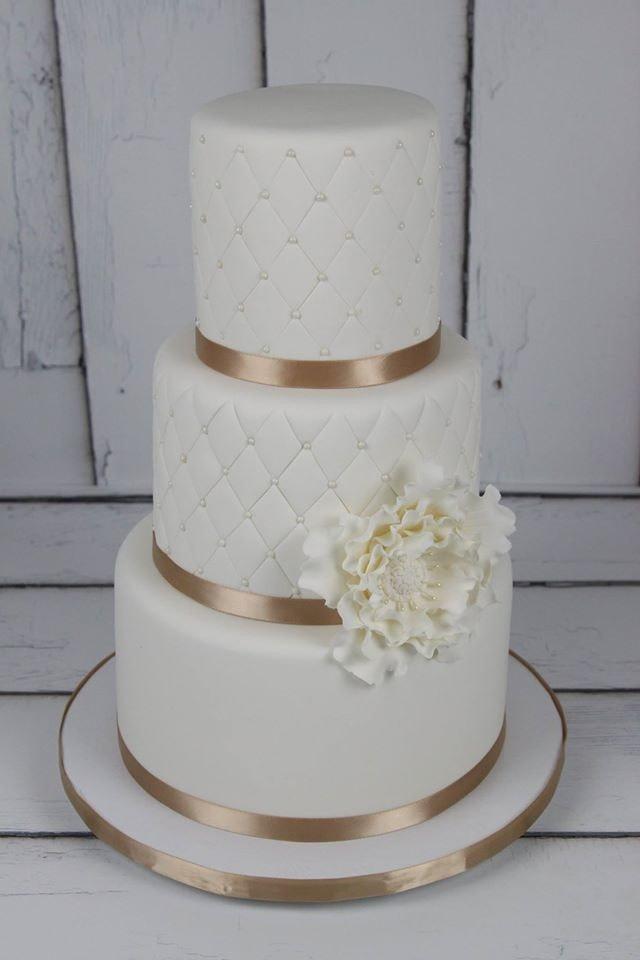 Pillars
Decorative columns that are used to hold up and/or separate tiers. They can make your cake look even more impressive and elaborate than it already is.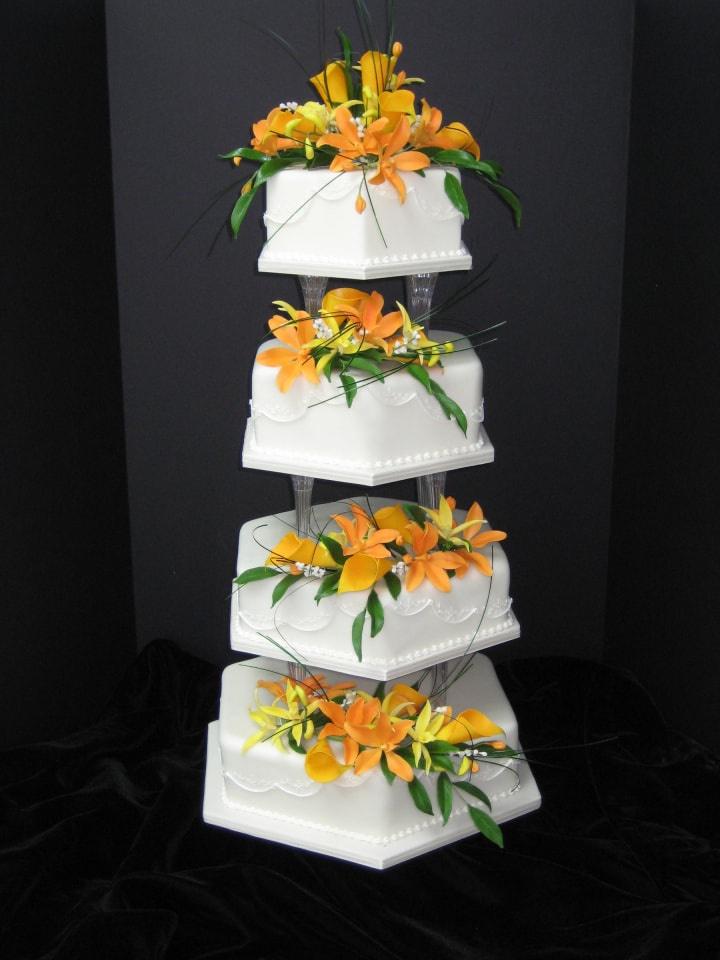 Ribbon
You know what a ribbon is! Sometimes they are tied around the bottom of a tier to give it that extra oomph. They can be made of fabric or crafted with fondant, pulled sugar or gum paste.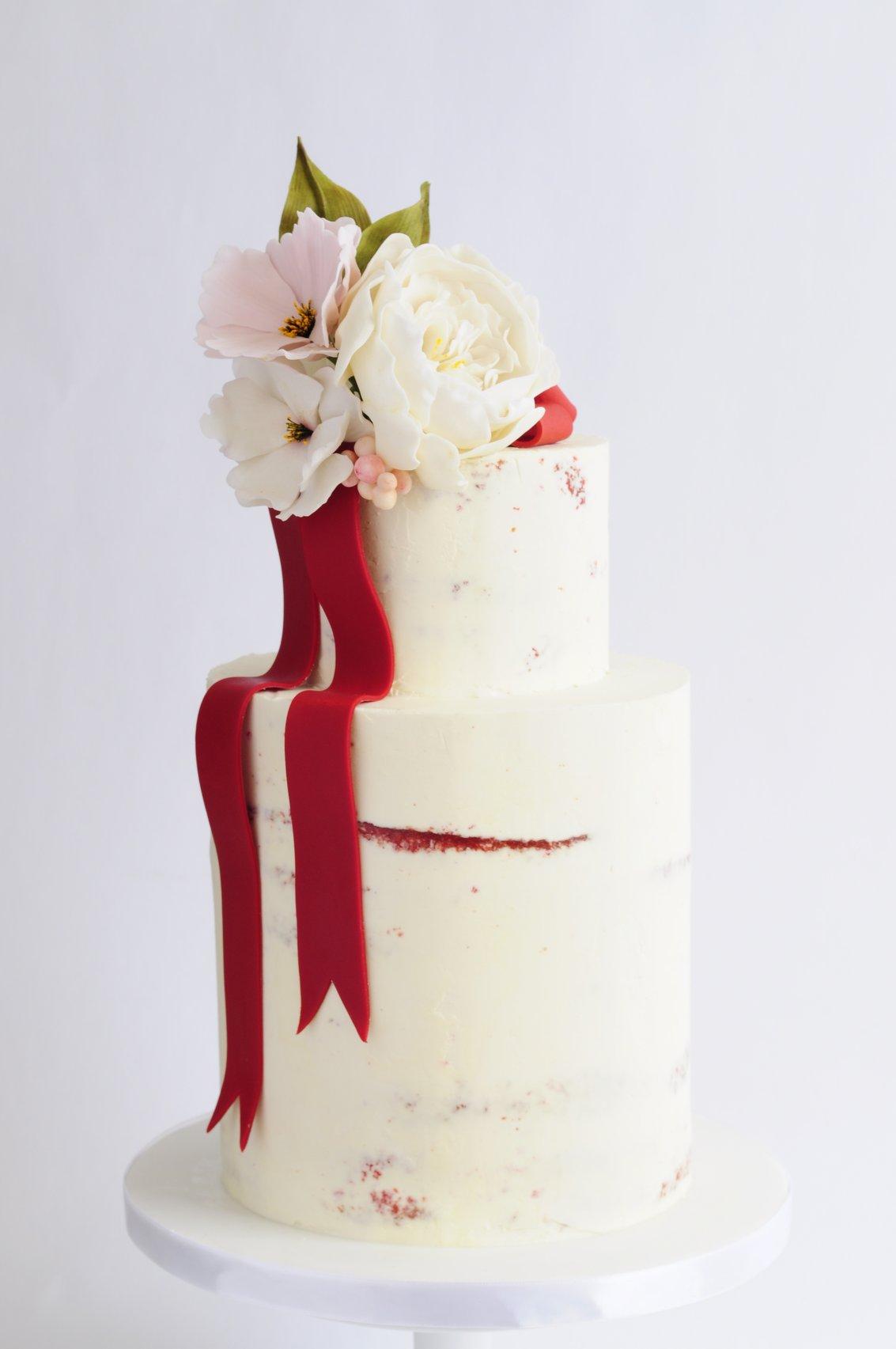 Rosette
A rose-shaped decoration made of icing. You can add one or two to the top or cover your cake in them.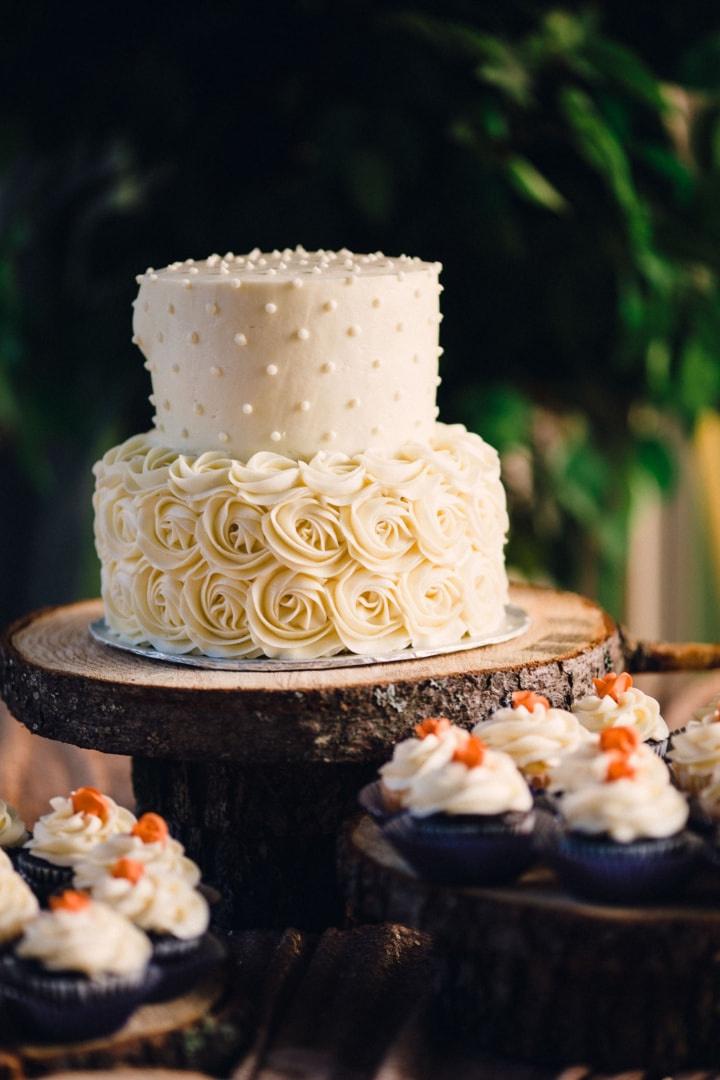 Royal Icing
A stiff icing made of powdered sugar and egg whites. It's best used for designs on the wedding cake (as opposed to of all over it) because of its brittle quality.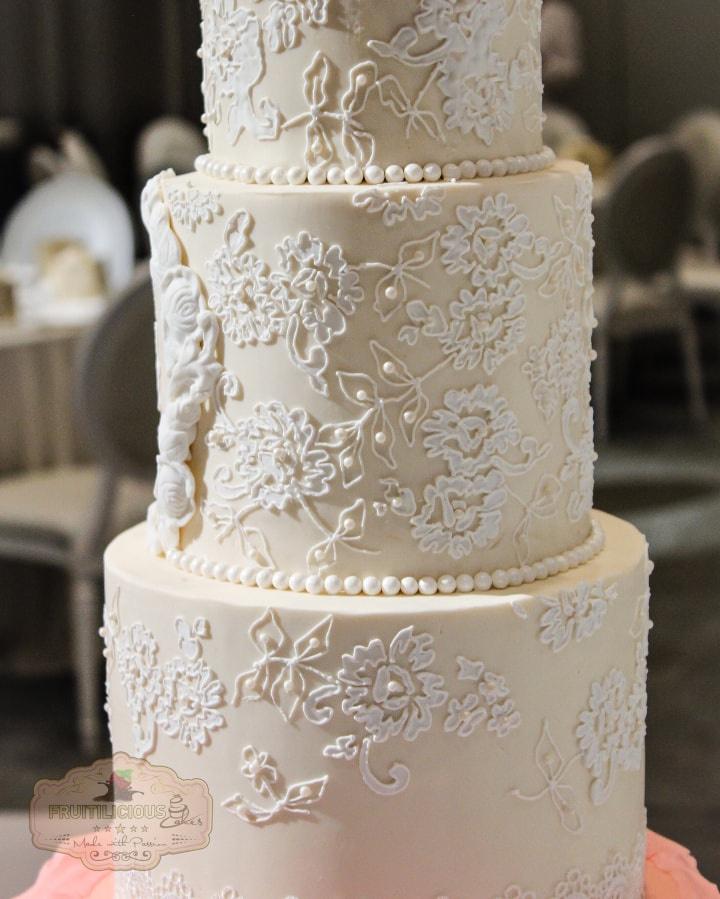 Ruffles
Thin layers of fondant form gentle ruffles for an effect that can be really delicate or very dramatic. This can be applied all over or just to one tier with other tier(s) decorated differently.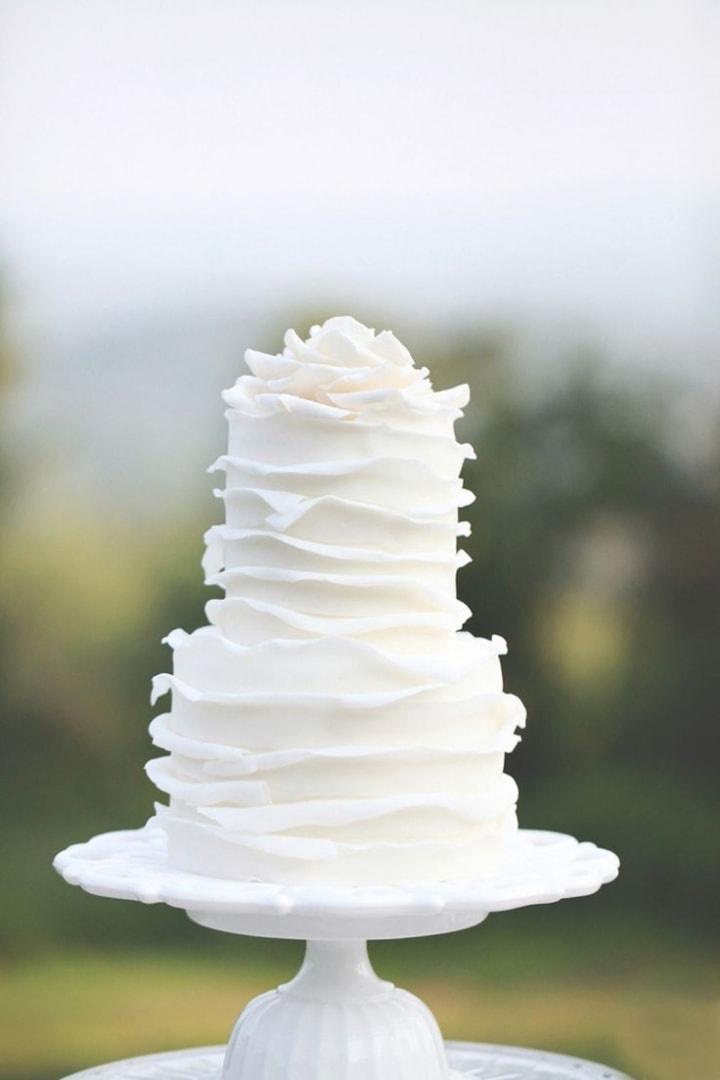 Stand
A cake stand is used to display the cake on your big day. It can be as simple as a flat board or as elaborate as a marble-footed number. If you're using cupcakes (or another dessert) in place of a cake, a multi-tiered stand is the way to go.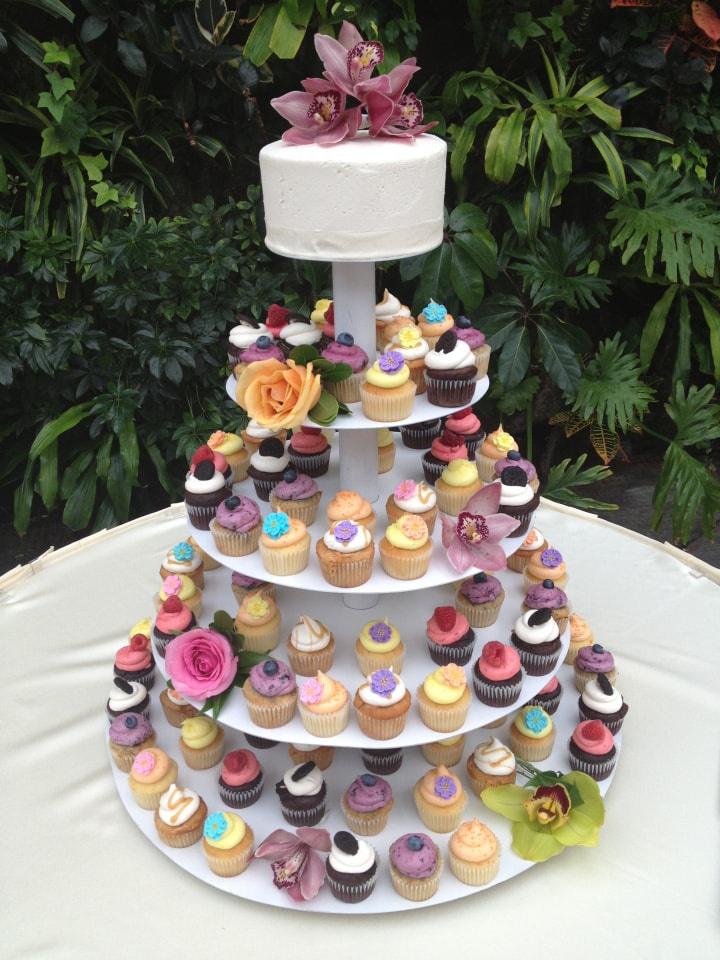 Sugar Flowers
Flowers made of gum paste, fondant or other edible substance. If you're looking to tie your wedding cake into the rest of your decor, ask your baker to craft ones that match your bridal bouquet or centrepieces.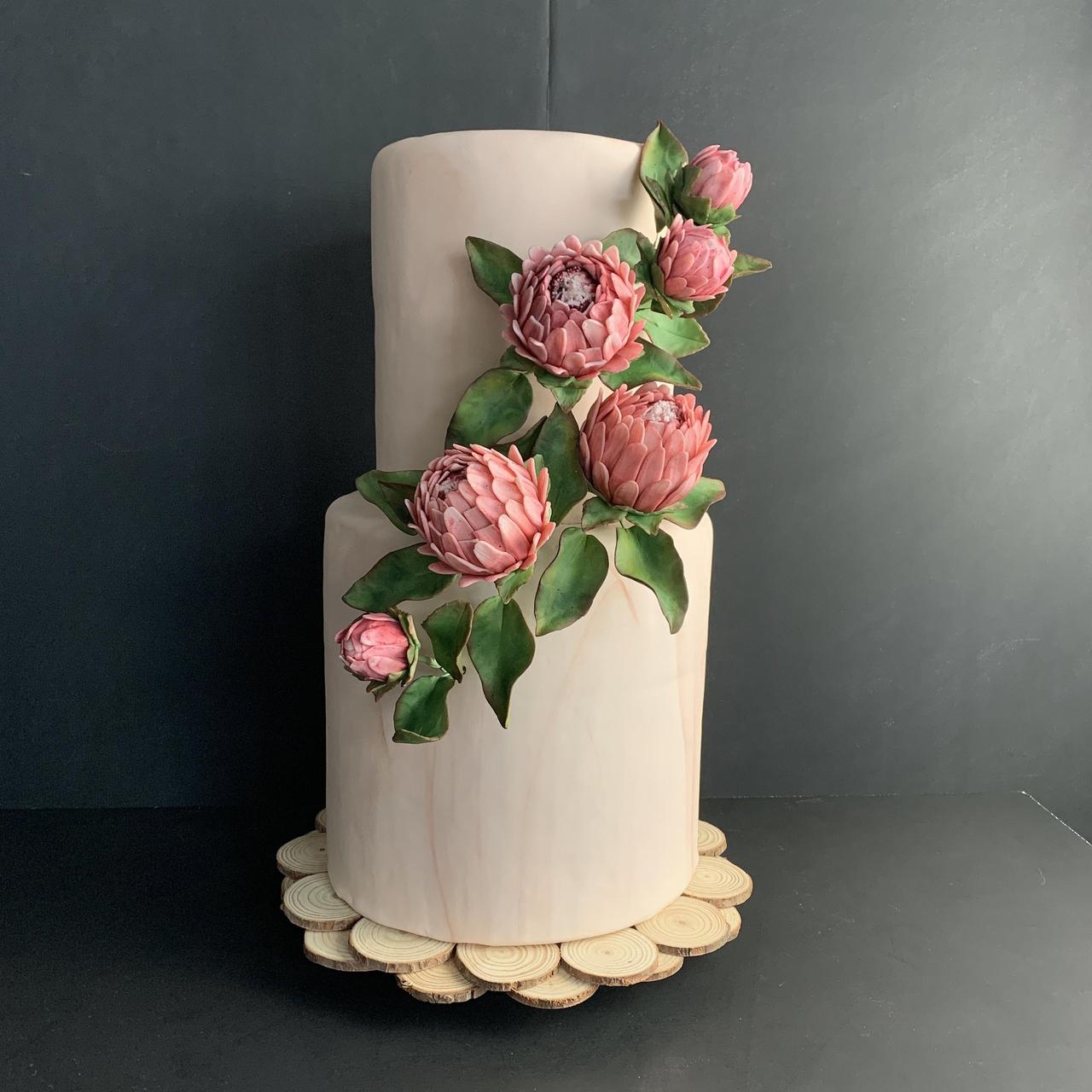 Swiss Dots
A design made with a piping bag that resembles the fabric of the same name (which is sheer and embellished with small uniform dots).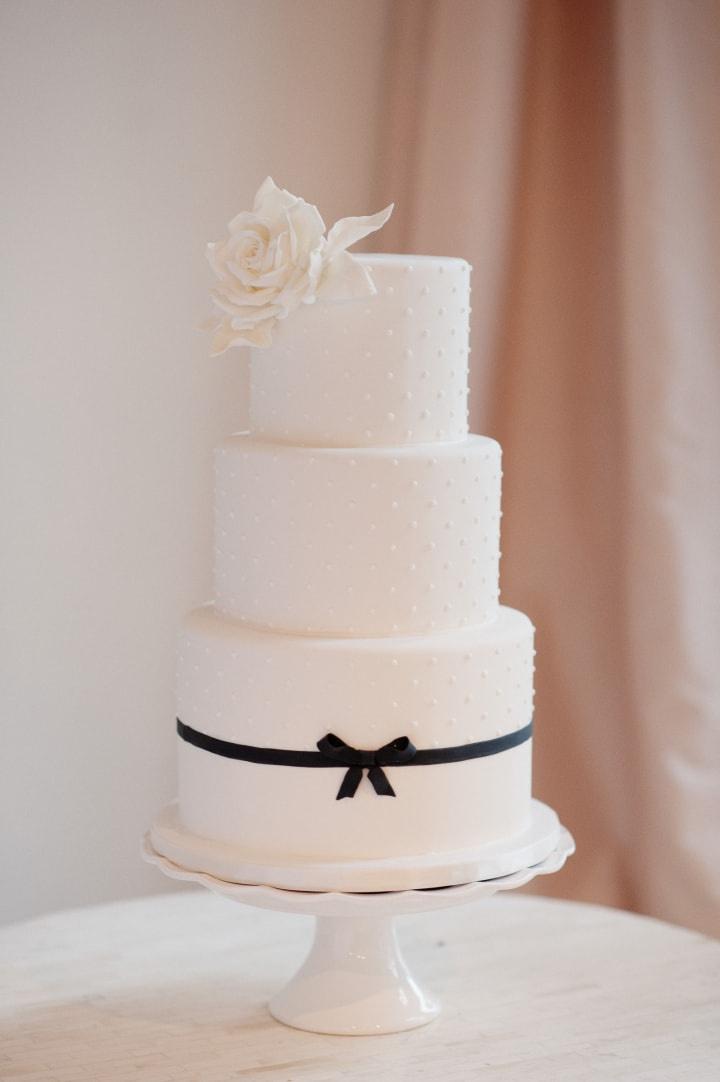 Tier
A level on a cake. While multi-tiered cakes are the norm for weddings, single-tiered cakes can be just as pretty. Remember, bigger doesn't always mean better!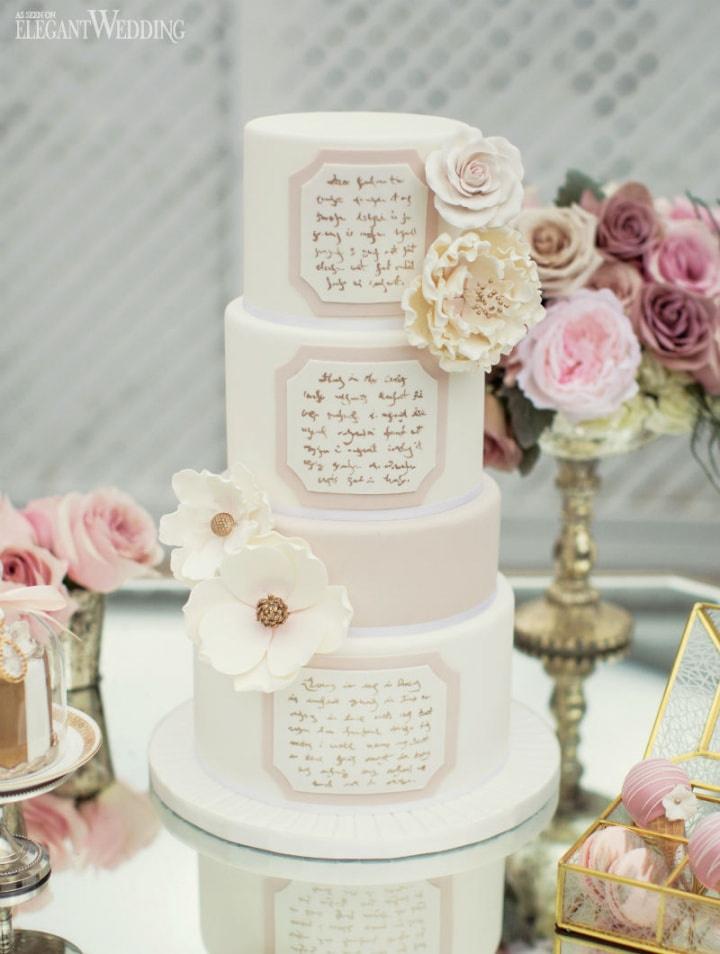 Topper
A pint-sized decoration placed on the top of the wedding cake. You can use anything from a laser-cut sign to a figurine as your own.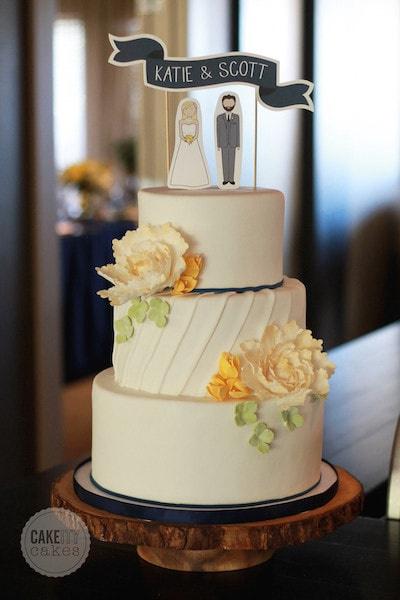 Find wedding cake creators and specialized bakeries on WeddingWire »