How to Choose a Wedding Cake Baker
Your wedding cake will be a focal point at your reception. Not only does it need to look good - it needs to taste good, too. Here are some tips on how to find the perfect wedding cake baker.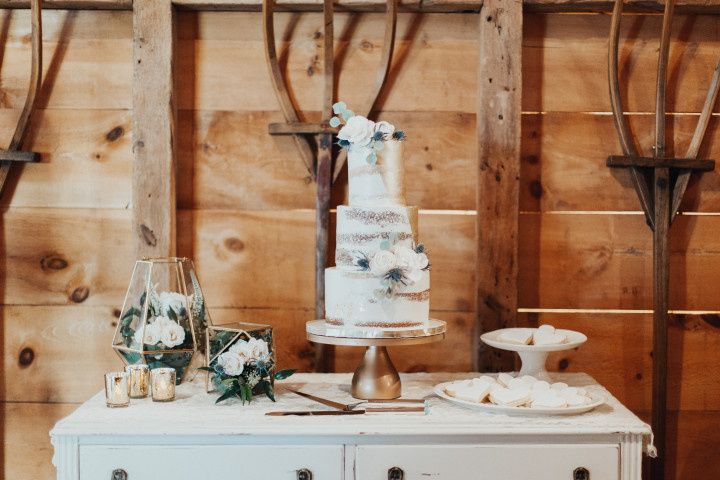 Your wedding cake is one of the stars of your reception, so choosing it can be quite the task. Before you start considering flavours and tiers, you'll want to make sure you have the right wedding cake baker for the job. That means putting in a little research time, reaching out and thoroughly reviewing a few contracts. If you need a few pointers to get you started, read on.
Here's how to choose your wedding cake baker.
Where to start
Before you kick off the hunt for the wedding cake of your dreams, you should have some of your main wedding details hashed out. At the very least you should have the date, wedding budget and reception venue locked down. This info will come in handy when you start looking at the costs and availability of different bakers.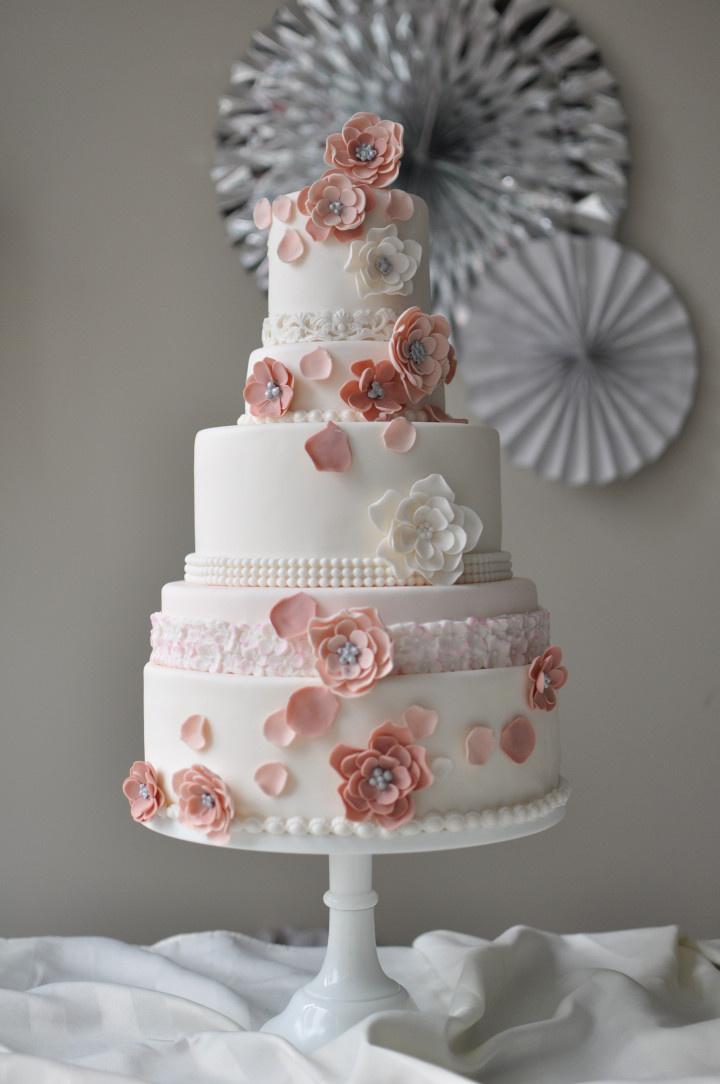 Stick to your style
Wedding cakes are special snowflakes. They come in a ton of different shapes and sizes and can be customized to fit your big day to a T. Knowing the wedding theme and colour palette of your wedding will help you tremendously when searching for your ideal wedding cake baker. Remember, they are like artists who wield piping bags instead of paintbrushes. Like Picasso and Matisse, each has their own unique style and you'll want to find one that suits the style of your big day. You want your wedding cake design to stand out, but you don't want it to clash with the rest of the party.
Do some research
You don't want to settle for less than perfection, so kicking off your hunt with a little research is a must. We have a handy search tool that'll give you a peek into the portfolios of wedding cake vendors from the Maritimes to the west coast. In this phase of the process, Instagram is also your friend - check out popular hashtags that are specific to your area (i.e.: #weddingcakestoronto). If you've got some time on your hands, going to a wedding show never hurts! You'll get to see a bunch of options IRL and maybe even do a bit of tasting.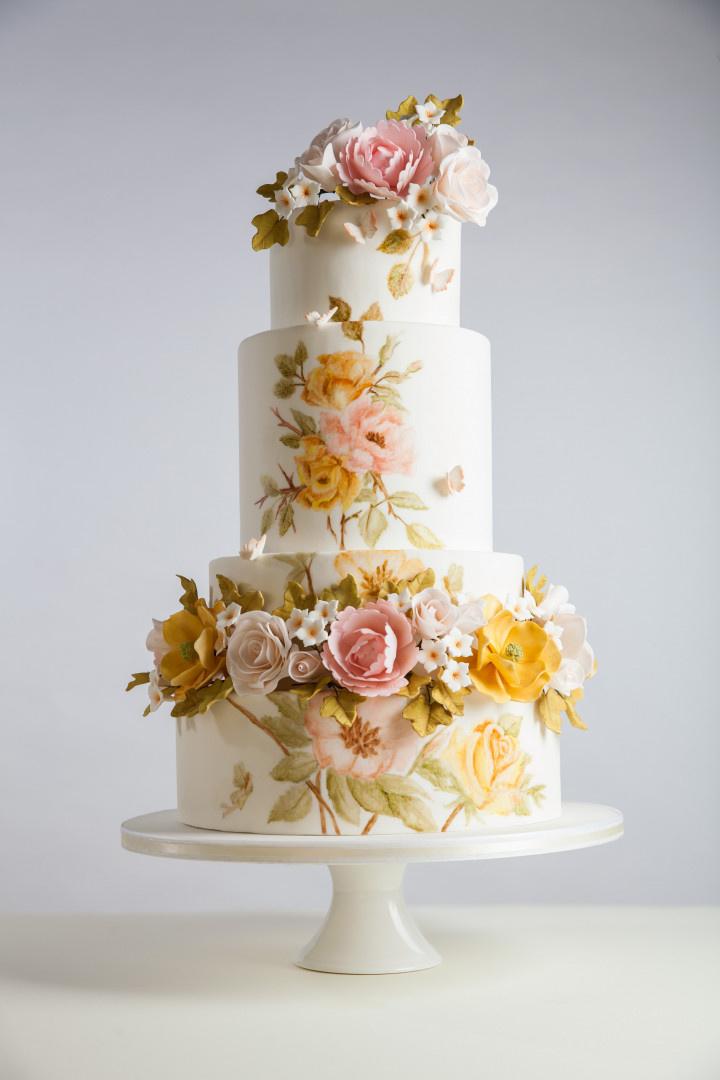 Read reviews and ask around
The next step is getting some verbal or written reviews. While checking out a baker's portfolio will get you acquainted with their style, you won't glean much else from photos. You'll want to look for insights on delivery times and methods, how helpful they were over the course of the entire process and if the cake was as tasty as it looked in pictures. Alternatively, if you were treated to a particularly good slice of cake at a pal's wedding, don't be shy about asking for their baker's info. There's no need to put in extra work if you already know and love a specific baker's cakes.
Give them a follow
As I mentioned above, Instagram is your friend when hunting for a wedding cake baker. When you've found one or two that you absolutely love, throw them a follow. Scrolling through their highlight reel will help give you some ideas for your own cake.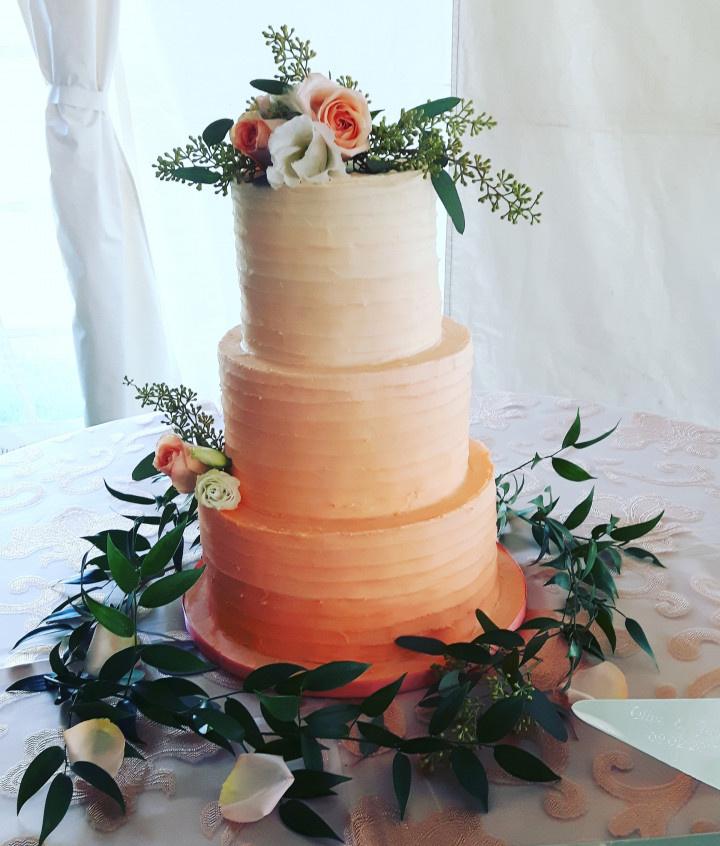 Get in touch
Once you've narrowed it down to a handful of skilled wedding cake bakers, you should consider reaching out. Yes, getting in touch with a stranger is sometimes uncomfortable, but you'll have to bite the bullet if you want them to craft you your dream wedding cake. If you've found them using the WeddingWire vendor tool, you can reach out to them with the click of a few buttons (just click the "request pricing" button and you can add a comment with further questions). We've drawn up a template so you know just what to say.
Hello [baker's name],
My name is [your name] and I found your work on [where you found their work]. I love the look of your cakes and am interested in learning more about your services. I am getting married on [your wedding date] at [your wedding venue], and wanted to check your availability. If possible, could you send along information on your packages and pricing as well as a copy of your standard contract.
Thank you,
[your name and contact info]
It's typical to hear back within 48 hours (this is the normal turnaround time for business emails). If they don't reply in a timely fashion, you may want to rethink hiring them. You'll be connecting a lot on the days leading up to your wedding days and you don't want them to go MIA.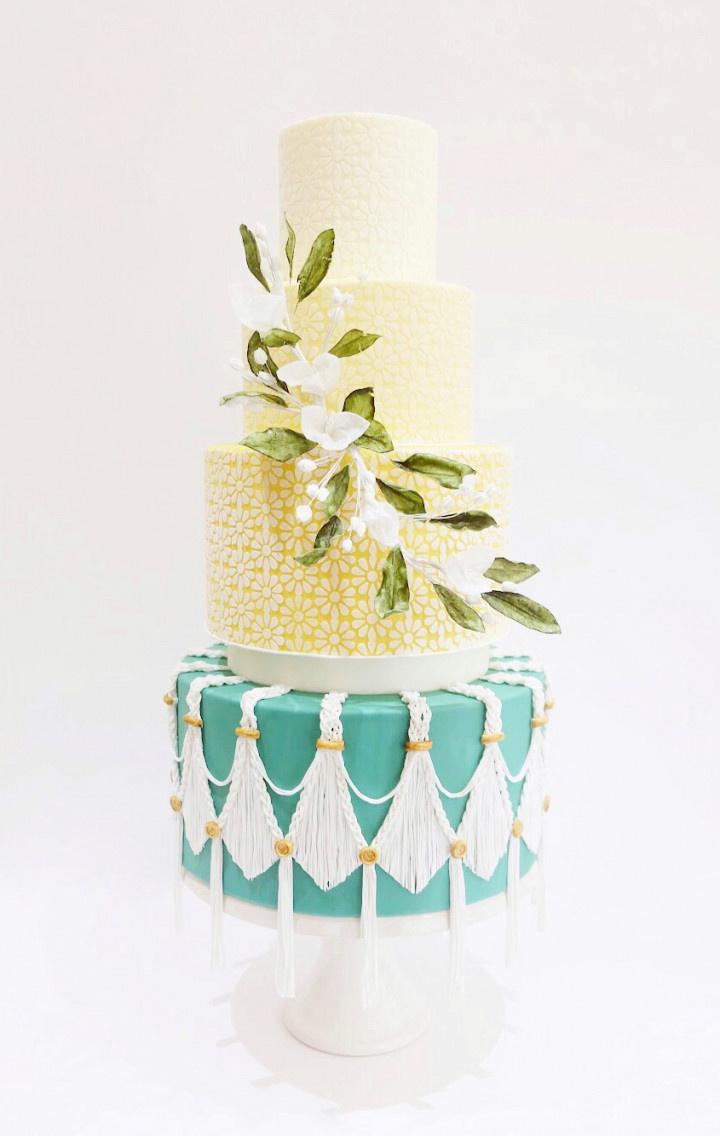 Schedule a meeting
Once they've replied, it's time to set up a face-to-face meeting. Unfortunately, because you're dealing with taste, Skype or Facetime just won't cut it. You can only learn so much about a baker's work from a screen, so meeting in person is key. You'll want to see even more samples of their work, taste their cakes, talk about budget and discuss delivery (among other things).
Look at their full range of work
Though you should definitely be focusing on the wedding cakes, you may want to check out the desserts they've done for other events. While they may not be as extravagant as you'd like, you may get inspiration from their elements.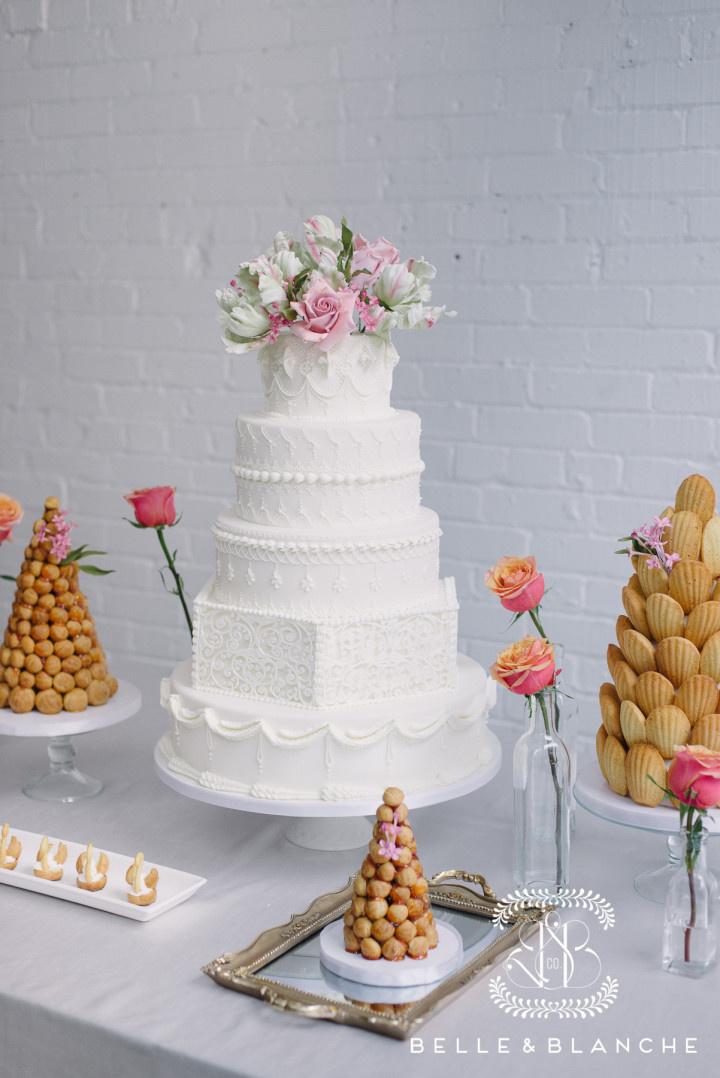 Read and sign the contract
You made it! You're in the final phases of choosing your wedding cake baker. All that's left is to give their contract a thorough read and sign on the dotted line. Before putting pen to paper, make sure you review how much you'll be paying and what the overall service fee includes. Be sure to ask if any additional costs may pop up, like additional labour, delivery or equipment charges. Once you feel confident in everything, you're good to go!
Find wedding cake bakers on WeddingWire »