5 Canadian Desserts You Should Be Adding to Your Wedding Menu
French macarons and Italian cannolis may be sweet, but why not add some Canadian desserts to your spread for a bit of homegrown flavour?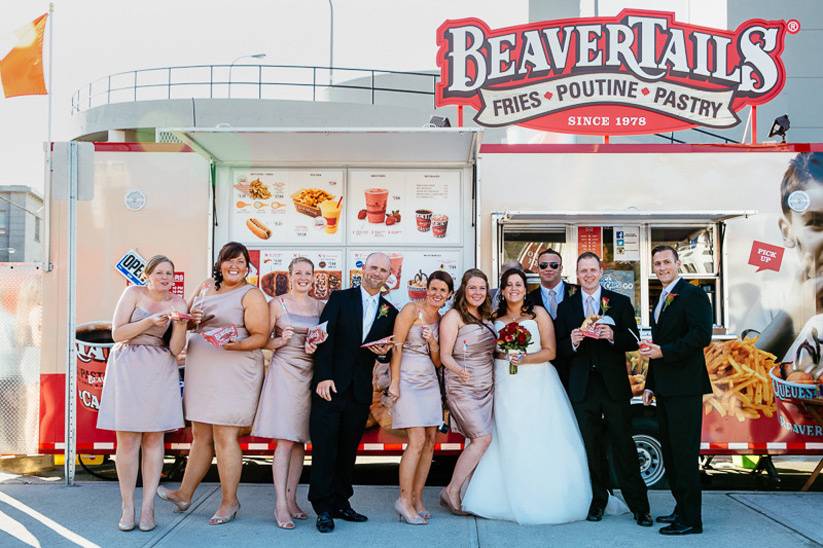 Your wedding sweet table doesn't need to look like it was pulled from a scene from a National Heritage Moment, but it's nice to spice things up with some traditional Canadian desserts. Now, before you start stocking up on Coffee Crisps and Jos. Louis, try to think of treats with more gourmet possibilities. From butter tarts to Nanaimo bars, our country has created plenty of confections worth adding to your wedding menu. P.S. if none of these does the trick, ask your baker to add some maple-infused eats to your table (that'll give 'em a real Canadian edge).
Here are a few Canadian desserts to add to your wedding menu.
BeaverTails
Sure, you could build a tower of good old fashioned donuts and call it a day, but why waste the opportunity to throw a few BeaverTails onto your wedding menu? If you're not familiar, BeaverTails (created by a company with the same name) are deep fried pastries in the shape of our national animal's hindquarters. They're normally stacked with icing, dusted with sugar or crusted with candy. And good news, you can book a BeaverTails food truck to roll up to your event in most major cities across Canada – perfect for an after dinner treat or late night snack.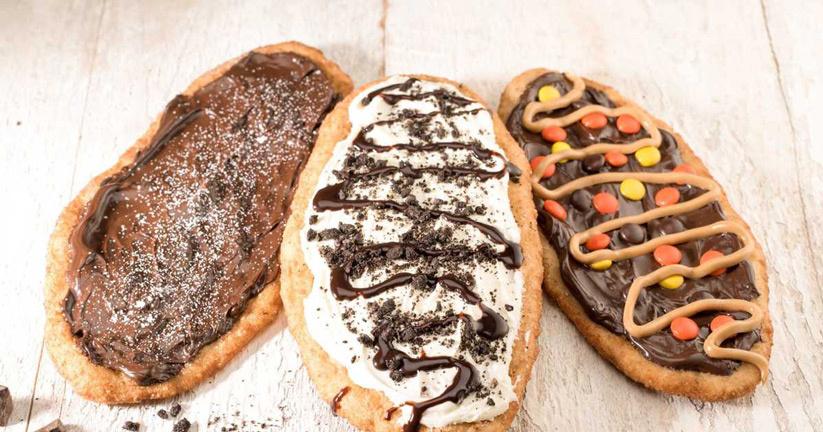 Butter Tarts
Butter tarts are a Canadian dessert that has been around since the pioneer days. They're pint-sized pastries filled with a mixture of butter, cream, sugar, and eggs (aka the makings of a top-notch tart) and are sometimes infused with maple, vanilla and/or nuts. If you want to make sure your guests eat every last dessert on the table, fill yours with these.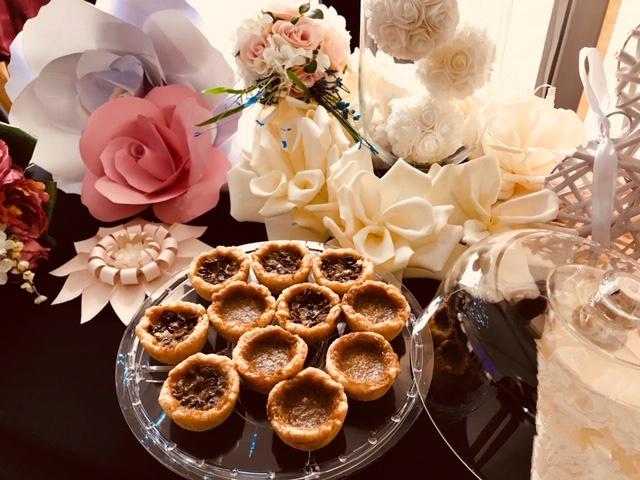 Nanaimo Bars
The Nanaimo bar gets its name from its place of origin, Nanaimo, British Columbia and is one of the reasons why people say the west coast is the best coast. It's a no-bake sweet treat that has a chocolate crumb base, a creamy custard/icing hybrid filling and chewy chocolate topper. If one thing's for sure, this sandwich-style dessert is sure to get your guests' mouths watering.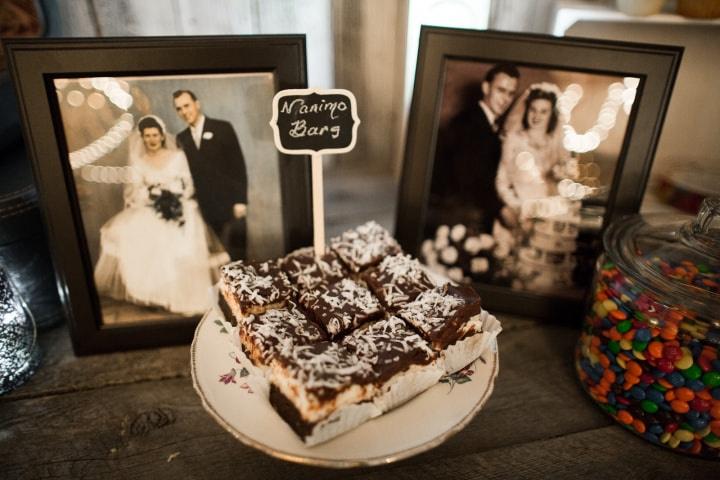 Persian
While its name may make you think of the Middle East, the persian is a distinctly Canadian dessert (it actually hails from the Ontario Northwest, specifically, the city of Thunder Bay). The pastry is essentially the child of a cinnamon bun and a donut, and, if you ask me, way more impressive than a cronut. It's a fluffy, cinnamon-flavoured oval, traditionally piled high with pink icing made from raspberries or strawberries. You'll probably need to order extra.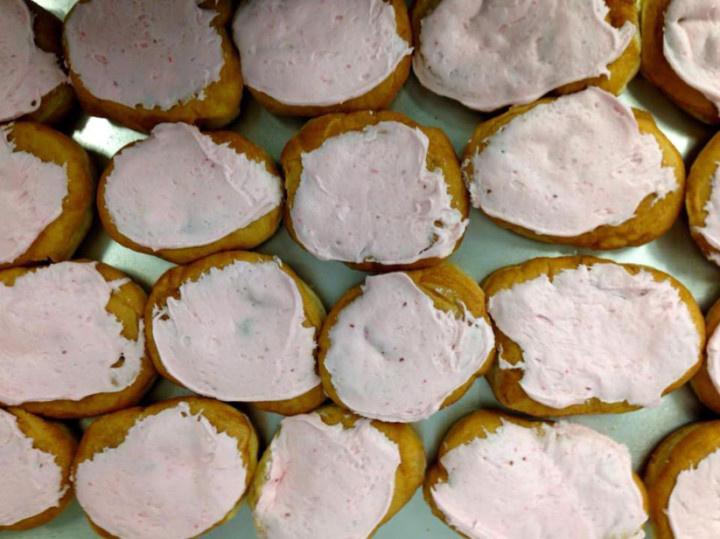 Saskatoon Berry Pie
Yes, apple pie is delicious. And, no, your guests probably wouldn't turn down a slice of lemon meringue if you were offering it. But, we suggest sticking to your roots and opting for the ever so sweet Saskatoon berry pie for your big day. While they may look like your average blueberries, Saskatoon berries are closer to apples than any other fruit and have a nutty, almond-esque flavour.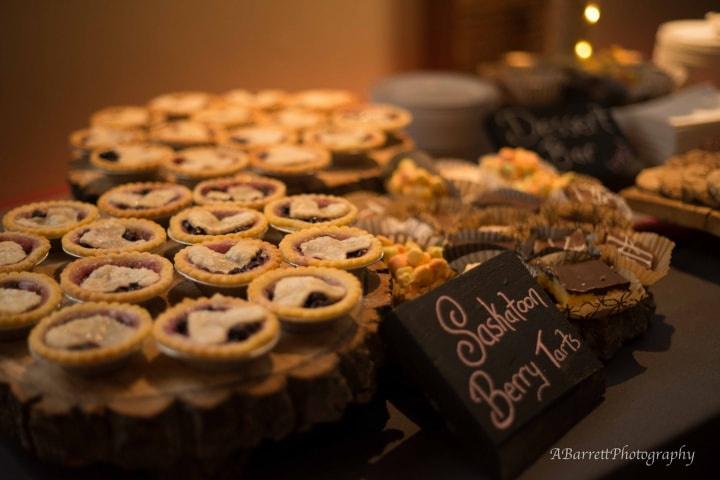 Find wedding caterers and specialized bakeries to bake Canadian desserts on WeddingWire »