5 Ways to Add Flowers to Your Wedding Cake
Want to make your wedding cake extra dreamy? Give it some flower power! There's more than one way to do it.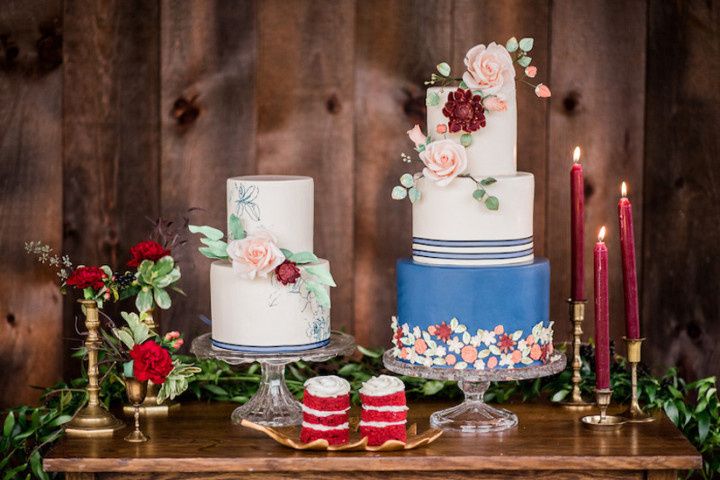 Flowers and greenery are among the most popular wedding cake decorations, and for good reason - they look downright stunning and can pull all the elements of your wedding decor together. Well, good news, there's more than one way to add wedding cake flowers to your multi-tiered confection. From edible sugar flowers and real blooms to hand-painted designs, you've got a few options to choose from.
Here are a few ways to add flowers to your wedding cake.
Real flowers
Real wedding cake flowers are probably the most popular option and are a beautiful addition to any cake. You'll want to make sure the blooms that you place on top of yours match your bouquet, centrepieces and other arrangements, so get your florist and baker in touch with each other. That way you don't have to be the middleman and they can easily hash out all of the details.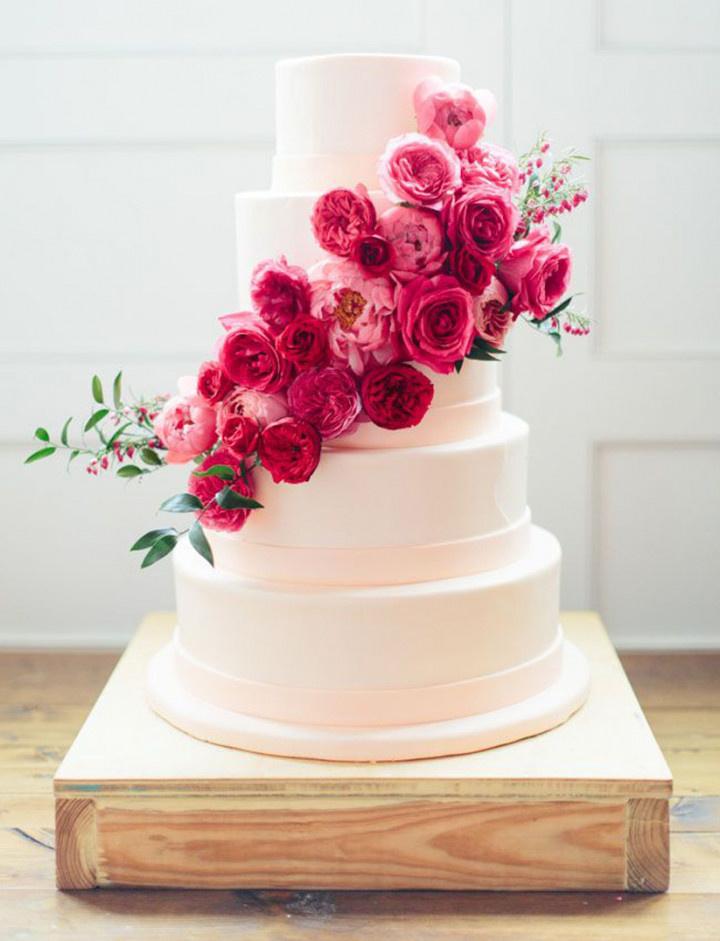 Sugar flowers
Want every part of your wedding cake to be edible? Top it with some sugar flowers. These can be made from spun sugar, gum paste, marzipan or fondant and embellished with buttercream, candy pearls and other decorations. You can ask your wedding cake baker to make super realistic peony and hydrangea sugar flowers or get creative and whip up some whimsical Alice in Wonderland-esque designs.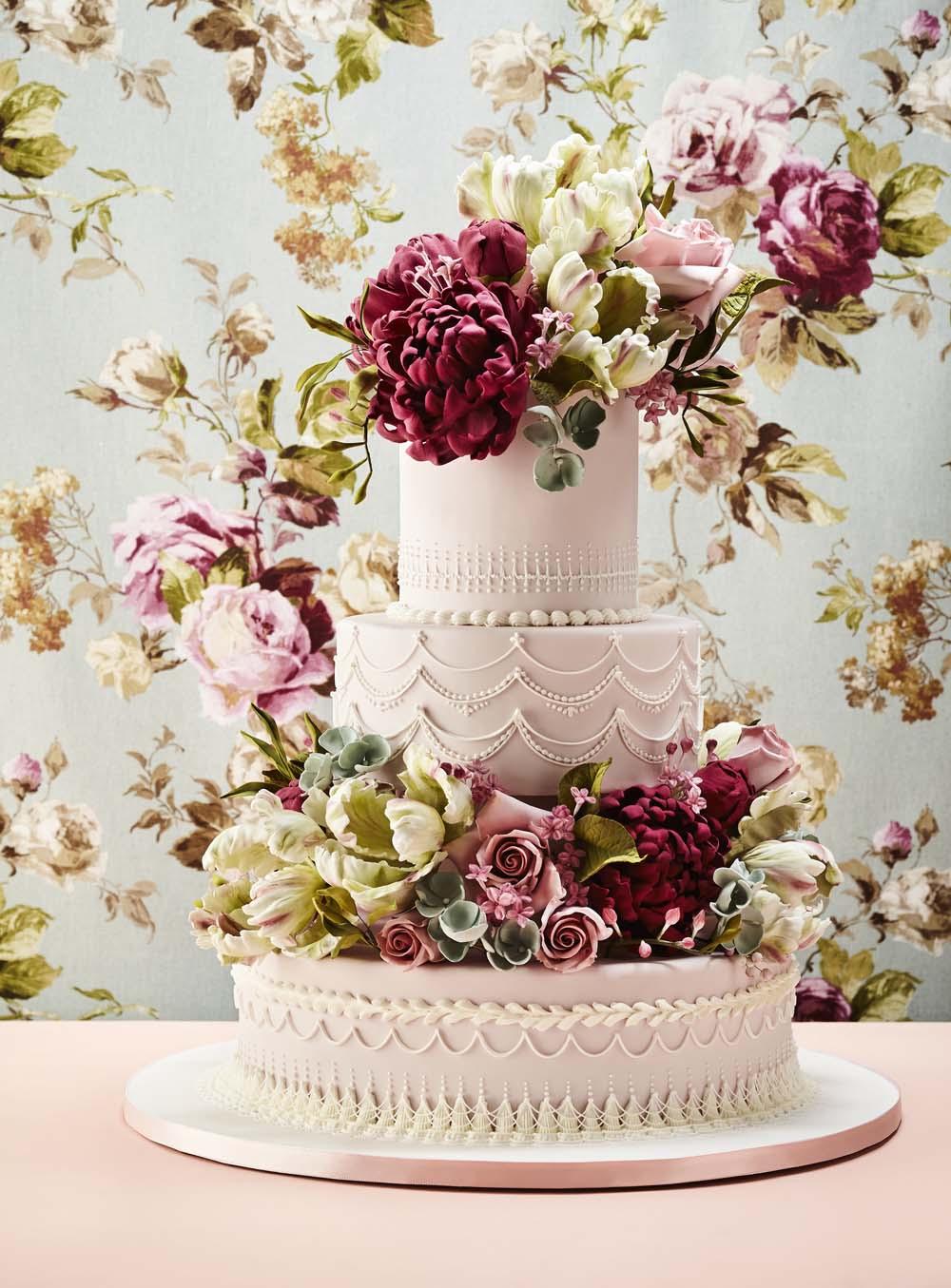 Artificial flowers
Artificial wedding cake flowers are the most budget-friendly option of the bunch. If your baker doesn't have any in their studio, you'll want to dedicate some time to hunting down the perfect fake blooms for your confection (more realistic versions can be hard to come by). Check your local dollar store, craft emporium and/or art boutique – you'll probably be pleasantly surprised by what you find.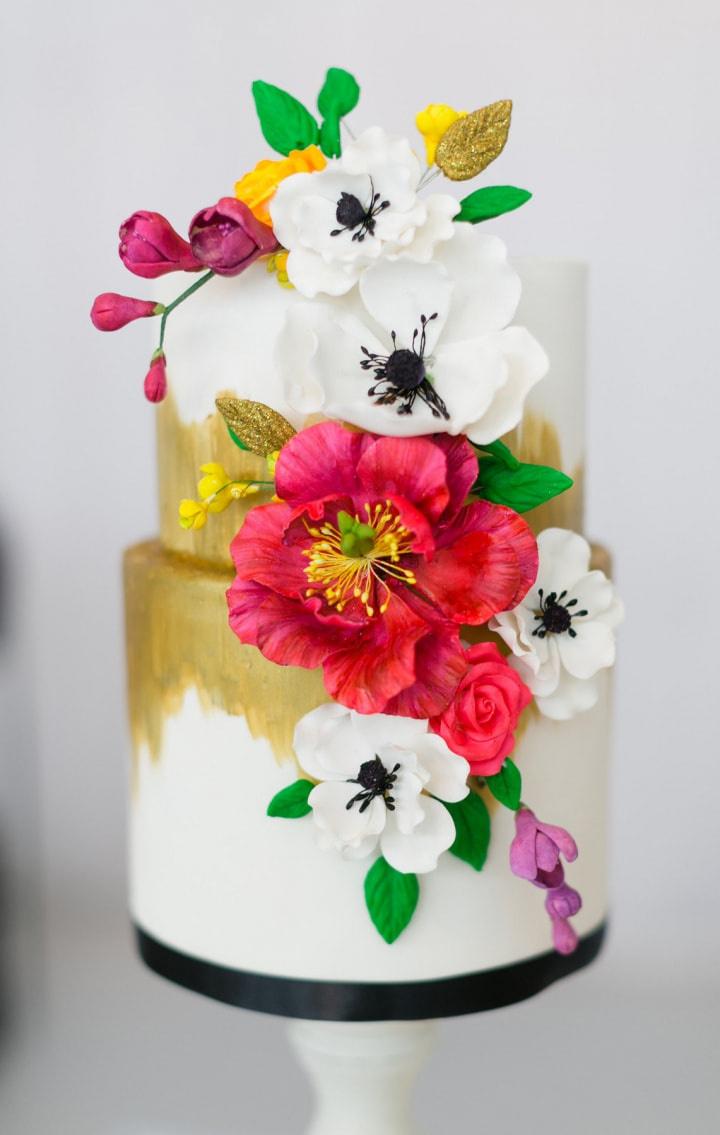 Hand-painted flowers
A skilled artist can take your cake to the next level with just a paintbrush and some food colouring. This requires a steady hand and is usually quite time consuming for the baker, so you'll want to make sure they're up to the task. Pro tip: hand-painted wedding cake flowers are typically more expensive because of how long it takes to craft them, so make sure to crunch the numbers before committing.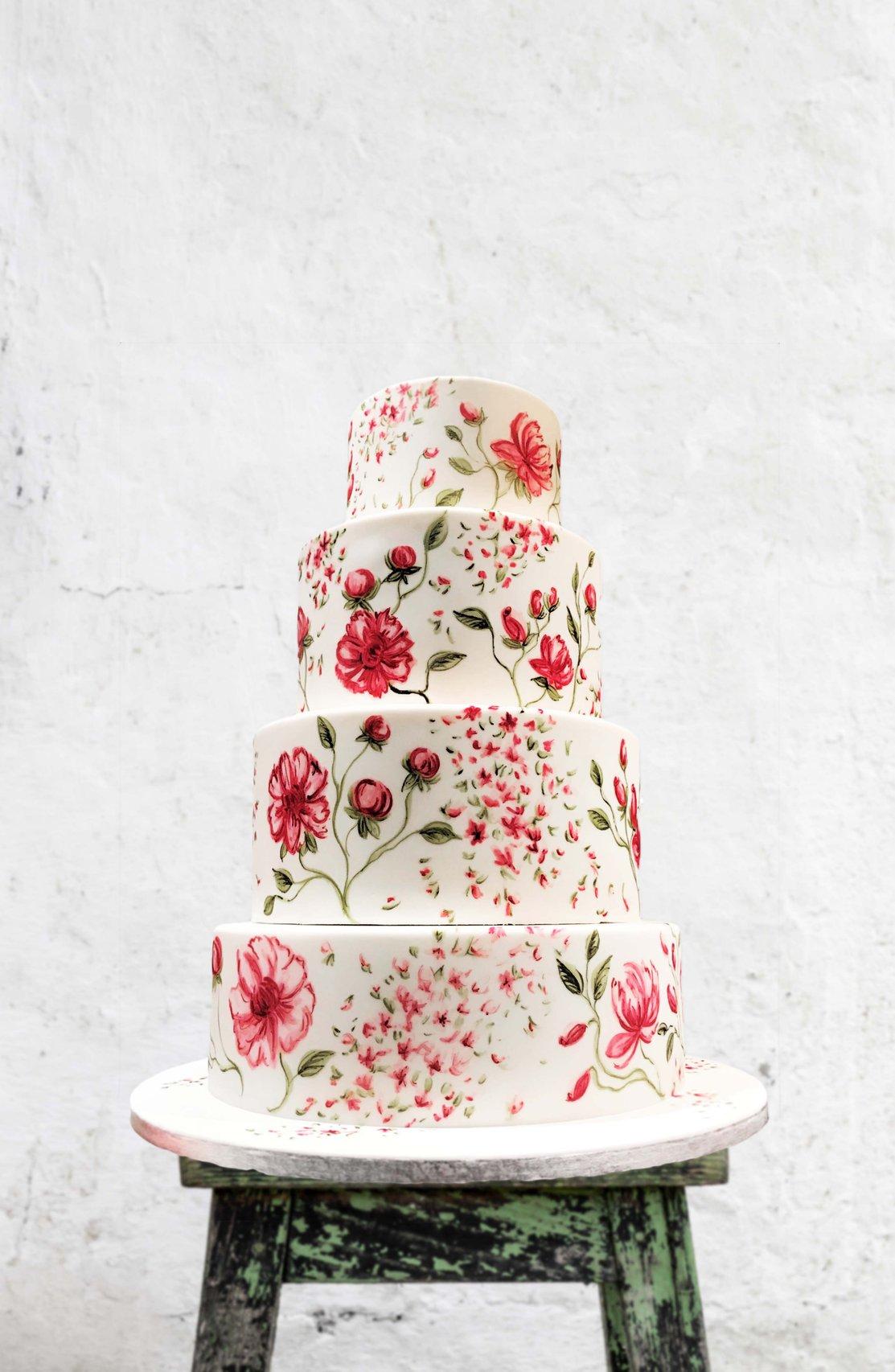 Image transfer flowers
If you're looking for a sleek, flawless floral design for your wedding cake, ask your baker if they can do an image transfer on one (or more) of your tiers. How does it work? A picture is printed onto a piece of fondant and then applied to the cake. You can do this with wallpaper-style images, pictures of real flowers - maybe you and your partner have some amazing photos of your own garden? - or any other design.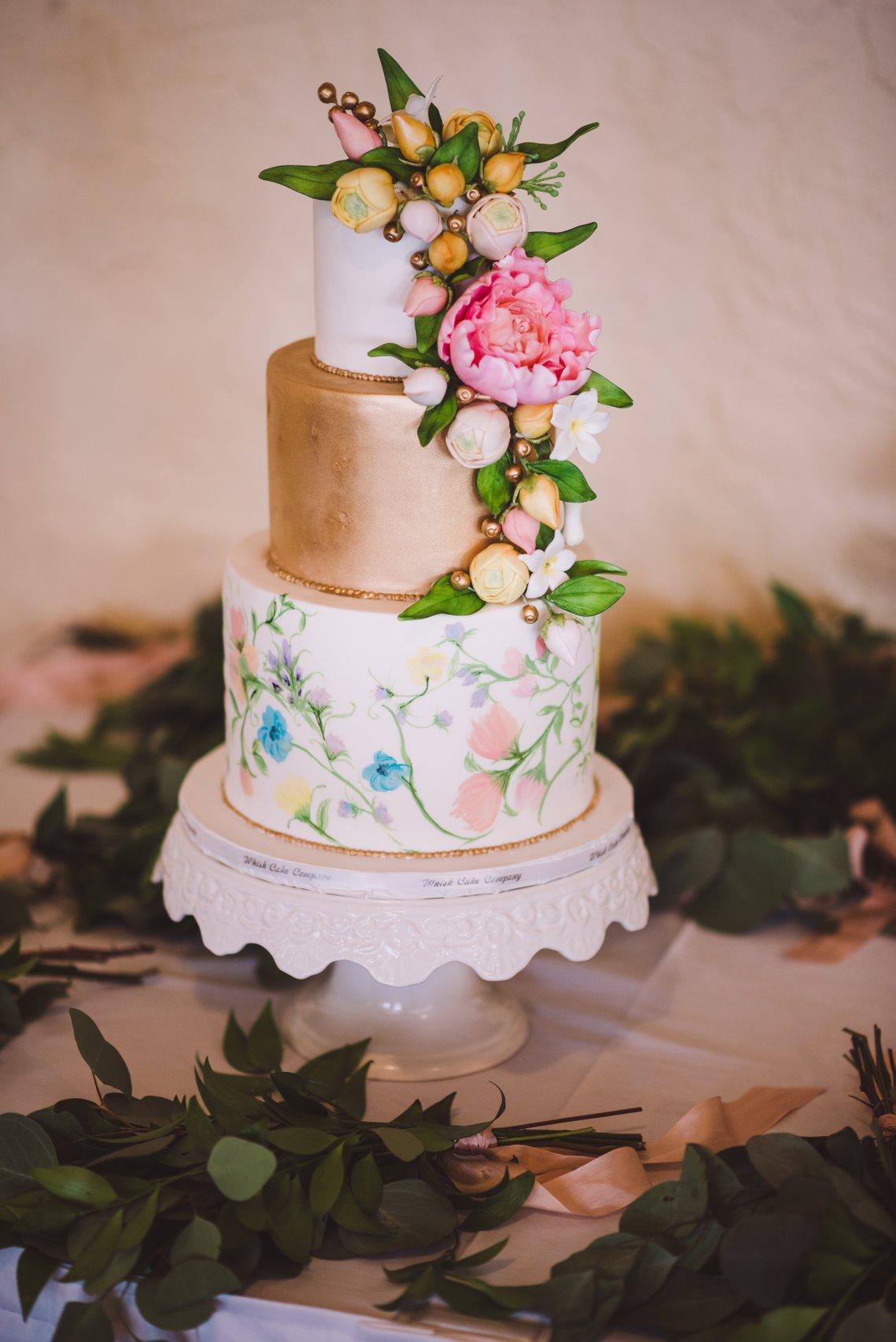 Find wedding cake creators and specialized bakeries on WeddingWire »